BetterLinks helps you to create, shorten and redirect links with ease. You will be able to use the shorter version of the new link outside of your website as well. Now, you can now instantly create redirect links straight from the Gutenberg editor using the 'Instant Redirect For Gutenberg' feature. 
Here's how to use the 'Instant Redirect For Gutenberg' feature on your WordPress site, using the BetterLinks plugin. 
Step 1: Install And Activate The Plugin #
BetterLinks is a useful plugin that helps you to create, shorten, manage your preferable links to cross-promote any kind of product. Follow this step-by-step guide to learn how to install and activate the plugin.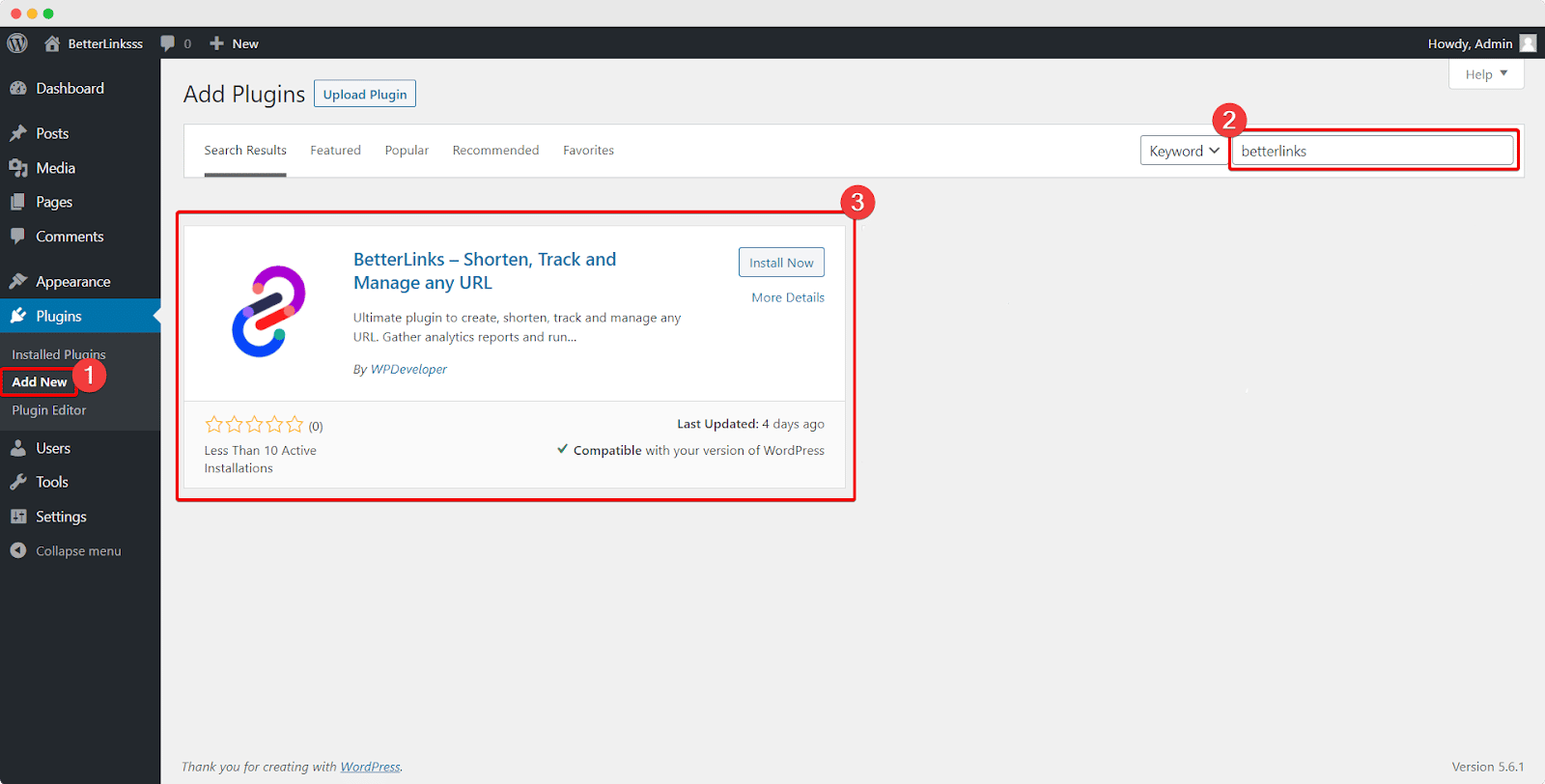 Step 2: Enable The 'Instant Redirect For Gutenberg' Feature #
From the BetterLinks plugin interface, head over to the 'General settings' tab in your WordPress dashboard.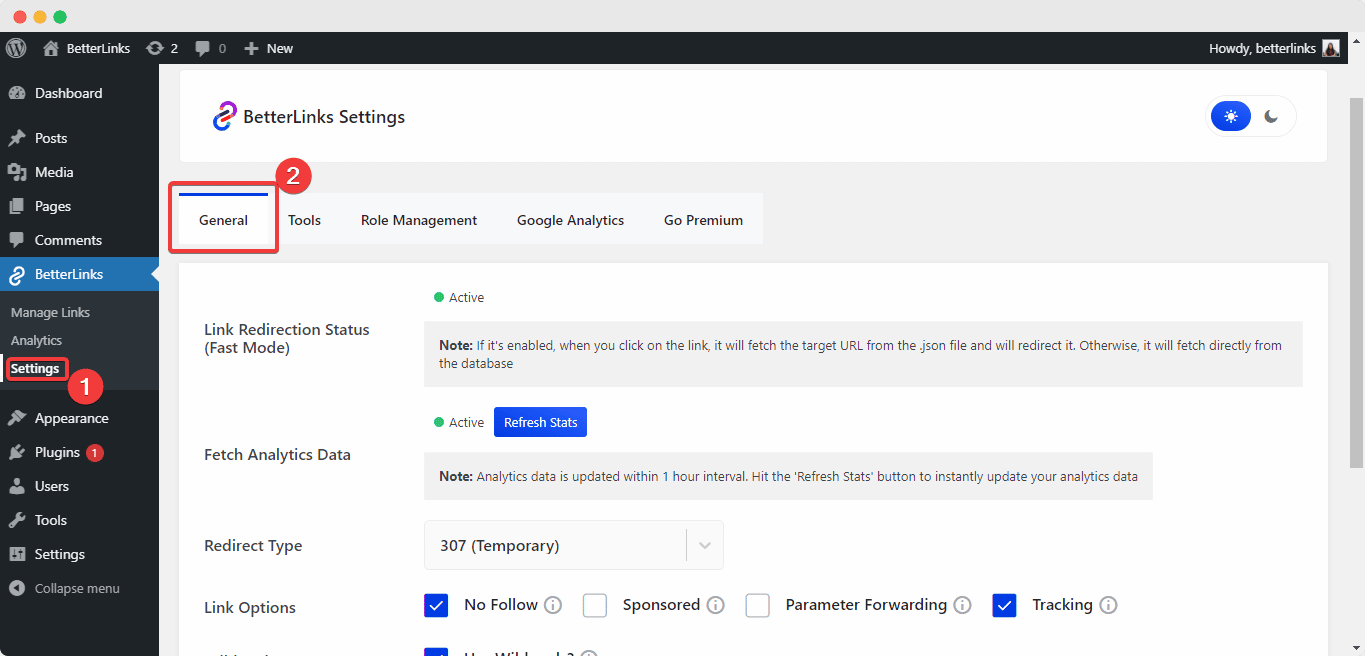 Toggle to enable the 'Instant Gutenberg' option and click on the 'save settings' button.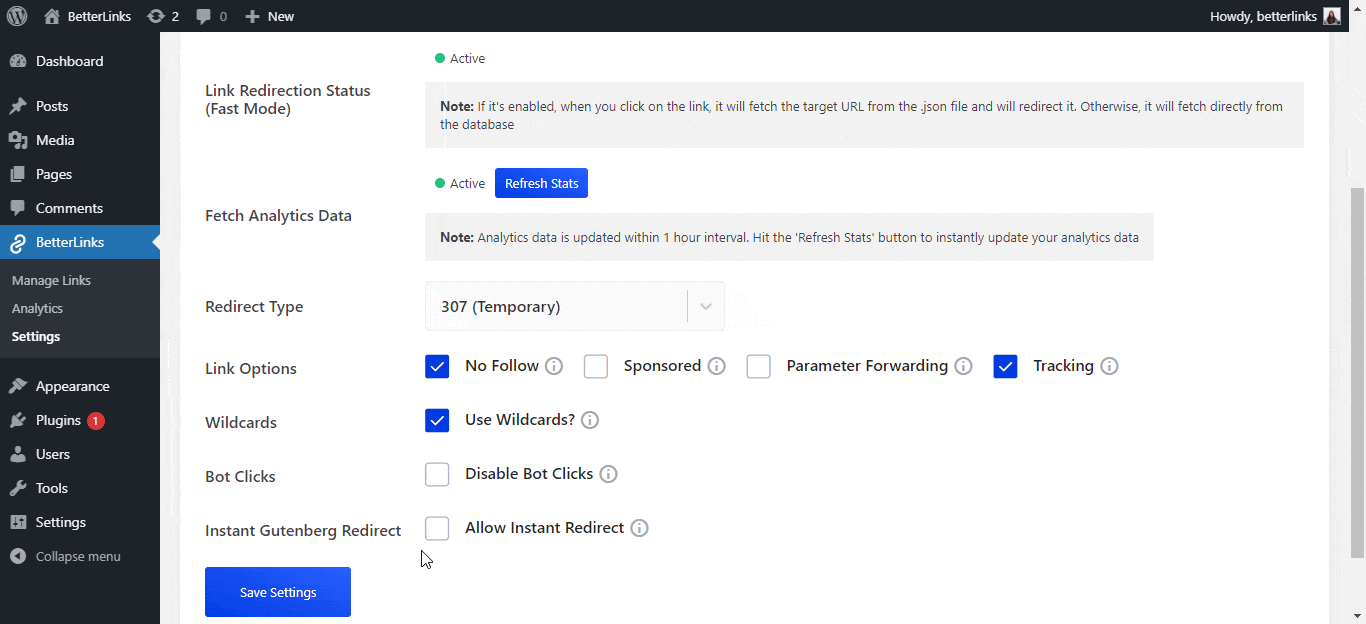 Step 3: Redirect & Manage Links From Gutenberg #
Afterward, you will find a new 'BetterLinks Instant Redirect' feature on the right-side panel of the Gutenberg editor and get access to all the options you would get in the plugin interface.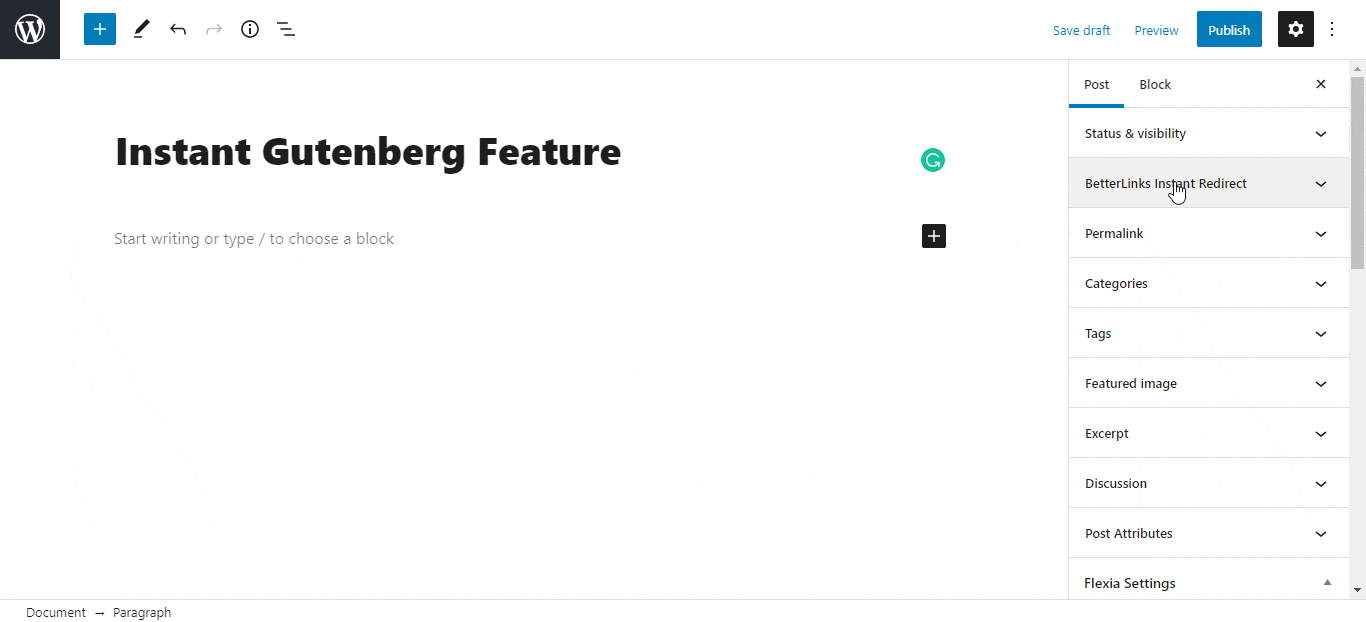 You can easily set a Target URL to which your link will be redirected and select a redirect type. You can also toggle on several link options according to your requirements and enable tracking, parameter forwarding, no follow options, and more.
With BetterLinks Pro, you can also choose a Link Status and keep the link as a draft, as active or expired.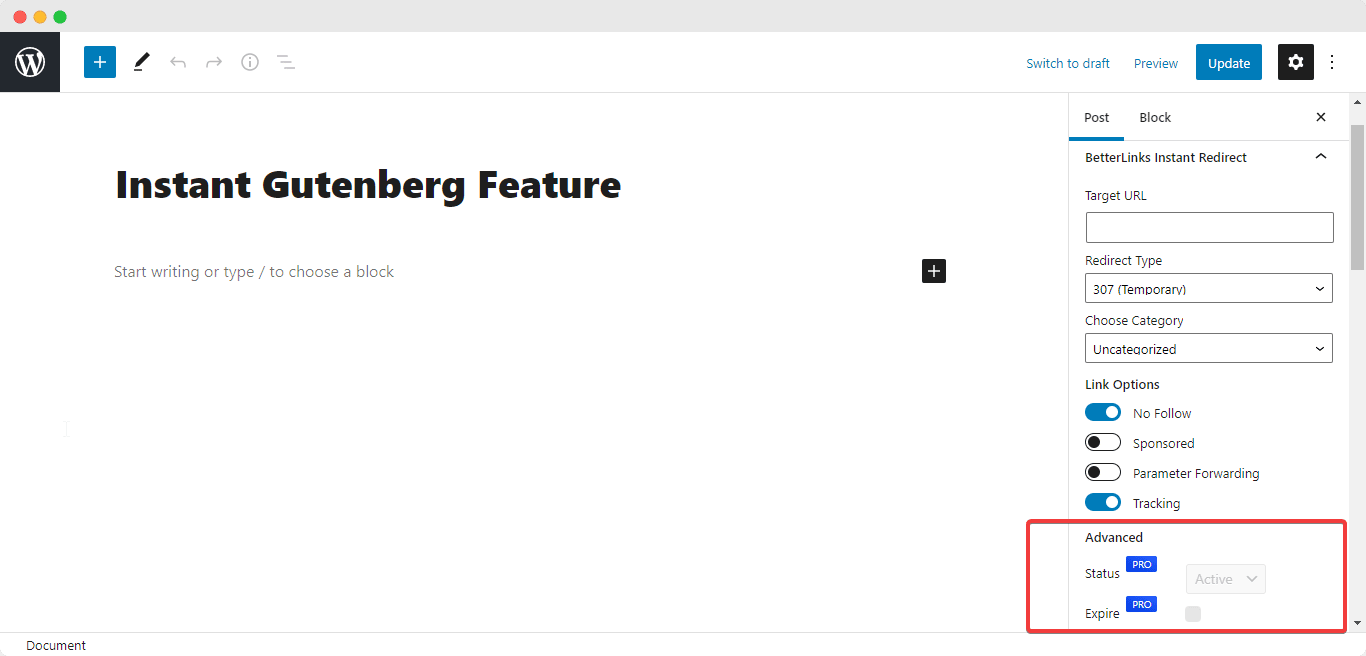 You can also edit the new link from the BetterLinks plugin interface and make changes to the URL as needed. To learn how to manage links using BetterLinks, check out this documentation.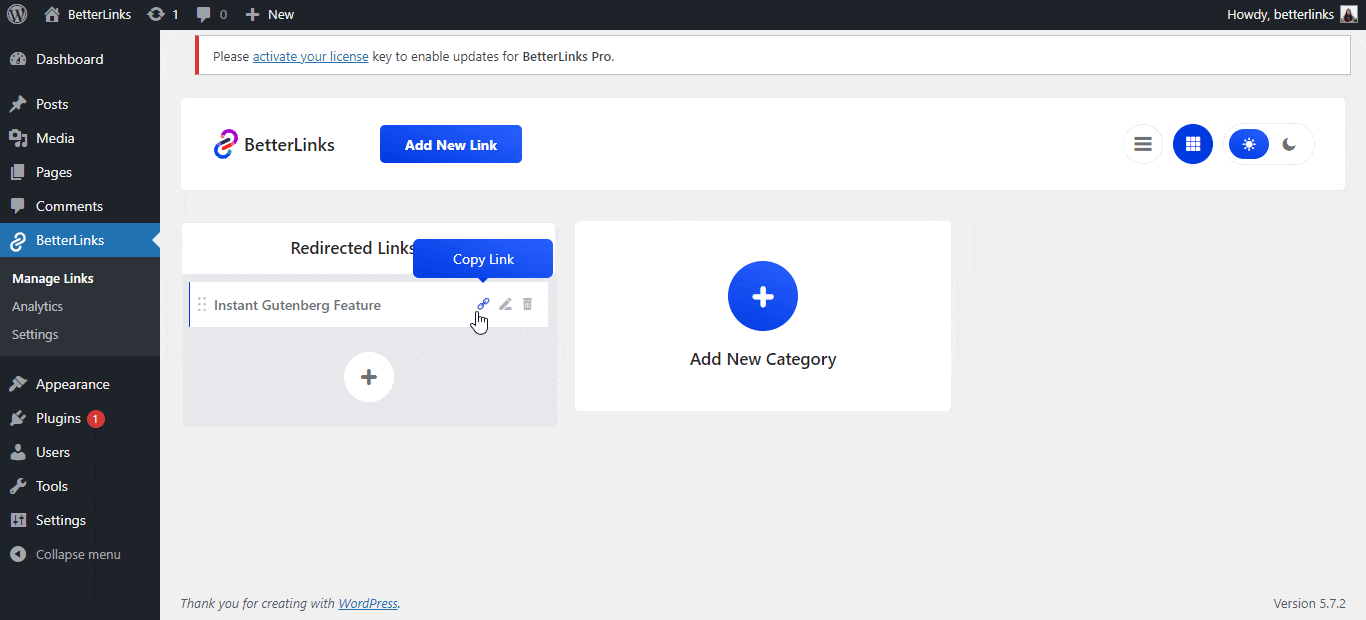 Any changes made to the URL from the plugin interface will be synched with and updated in the Gutenberg editor and vice versa.
With BetterLinks, this is how you can easily create, shorten and manage links in WordPress straight from your Gutenberg editor.
Need assistance? Get in touch with our dedicated support team at any time to get any type of help.