BetterLinks Pro gives you the feature to manage user roles to streamline your workflow when tracking and monitoring your links and marketing campaigns. This feature will help you to sort tasks among team members and enhance work efficiency.
How To Manage User Roles Using BetterLinks #
First, make sure you have installed and activated BetterLinks on your website. Since user role management is a premium feature, you will also need to install BetterLinks Pro.
Step 1: Go To BetterLinks Settings #
First, navigate to BetterLinks → Settings → Role Management from your WordPress dashboard.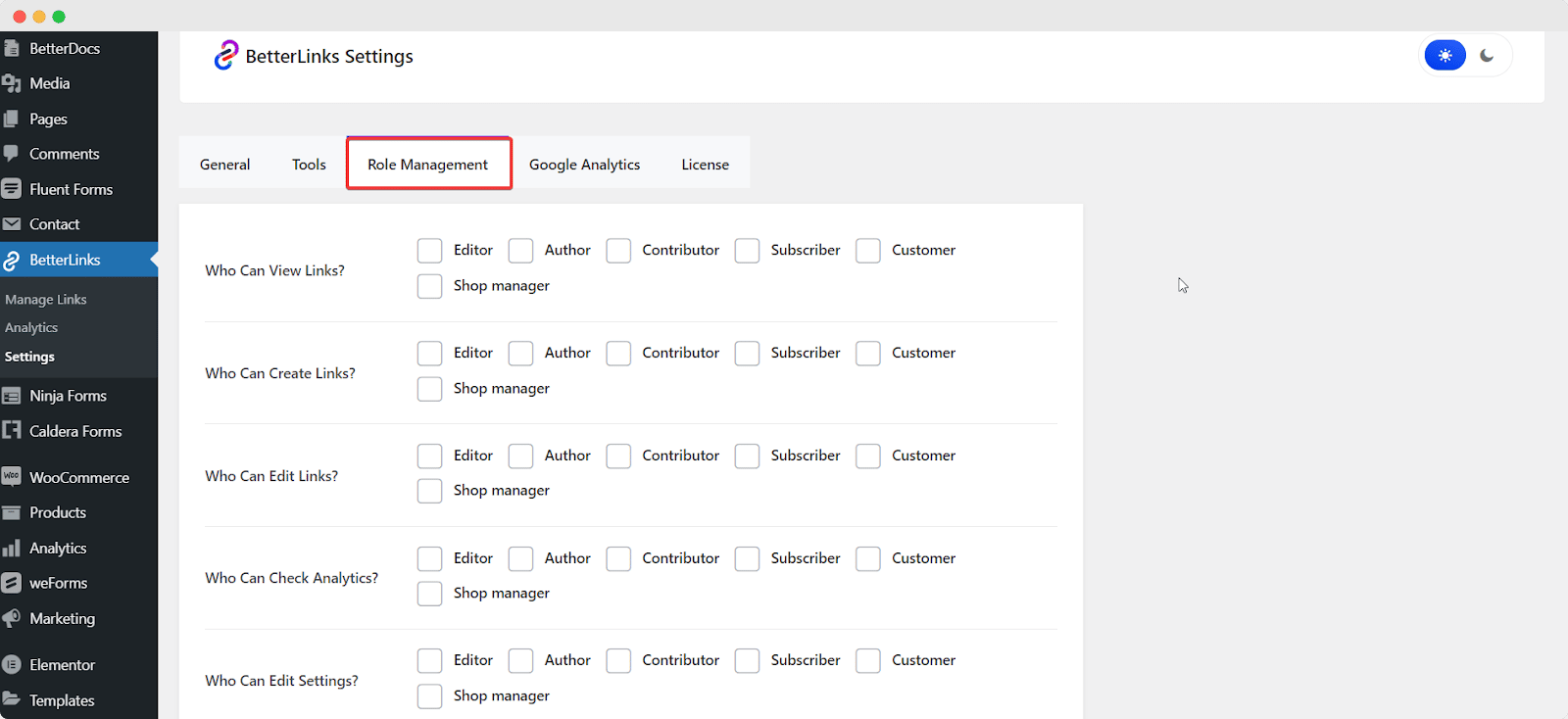 Step 2: Manage User Roles For Each Task #
Next, you can now check the boxes and assign permissions to your WordPress website users depending on their roles such as 'Editor', 'Author', 'Subscriber' and more. Click the 'Save Settings' button to save all the changes.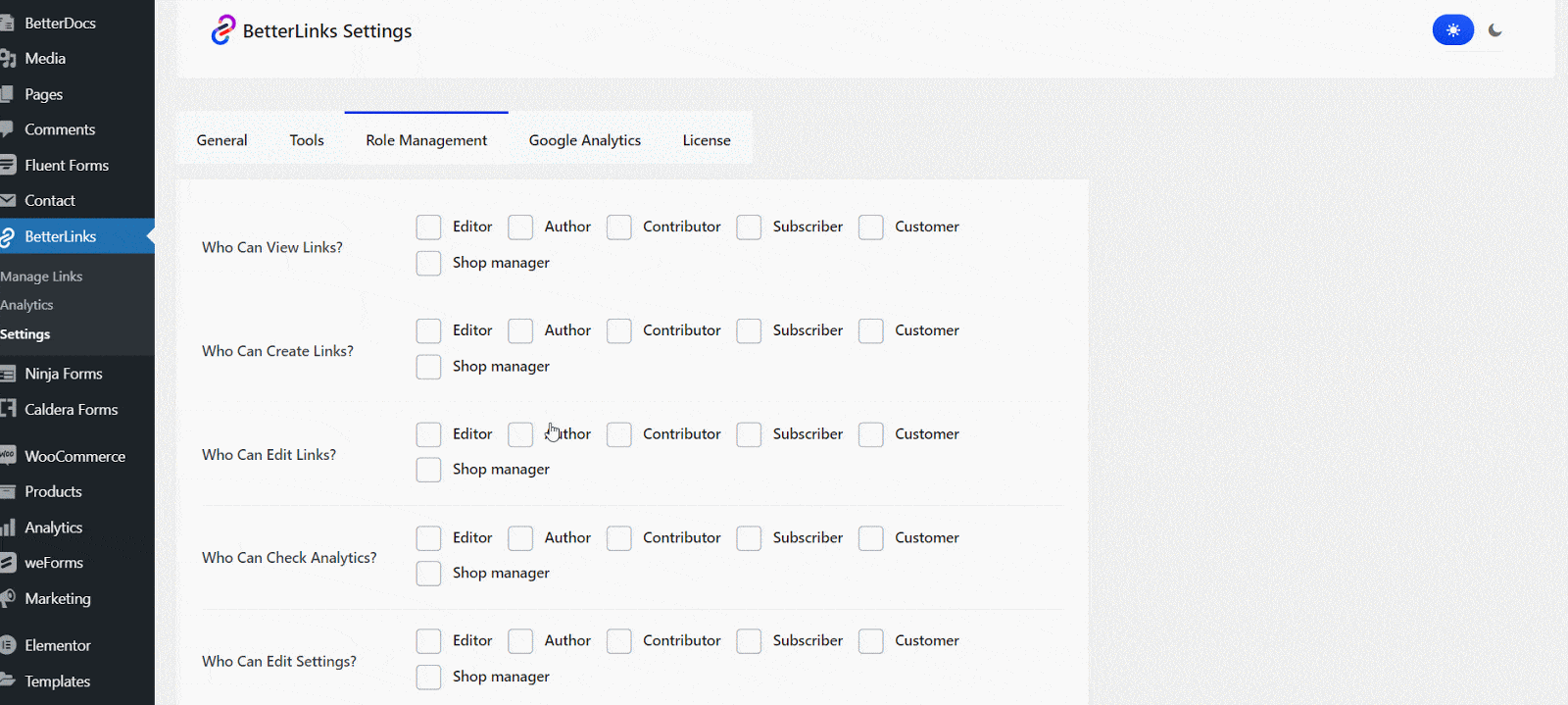 This is how you can easily manage user roles with BetterLinks.
Need assistance? You are welcome to contact our support team at any time or join our Facebook community to share your experience.