BetterLinks PRO allows you to track individual analytics of each shortened URL in your website. With BetterLink's built-in 'Analytics' feature, you can easily track the performance of each link without going through any hassle. Its easy-to-use interface will let you see the performance in a statistical format. 
Let us explore how you can easily track individual analytics by using BetterLinks PRO with some simple steps.
How To Track Individual Analytics In BetterLinks? #
Before you start, make sure to install & activate BetterLinks on your WordPress website. You will also need to install and activate BetterLinks PRO. Then follow the steps given below to track the analytics of each individual link.
Step 1: Manage Your Links From Dashboard #
First, navigate to BetterLinks → Manage Link from your WordPress dashboard. Here you'll find a list of all the links you've made, organized by category.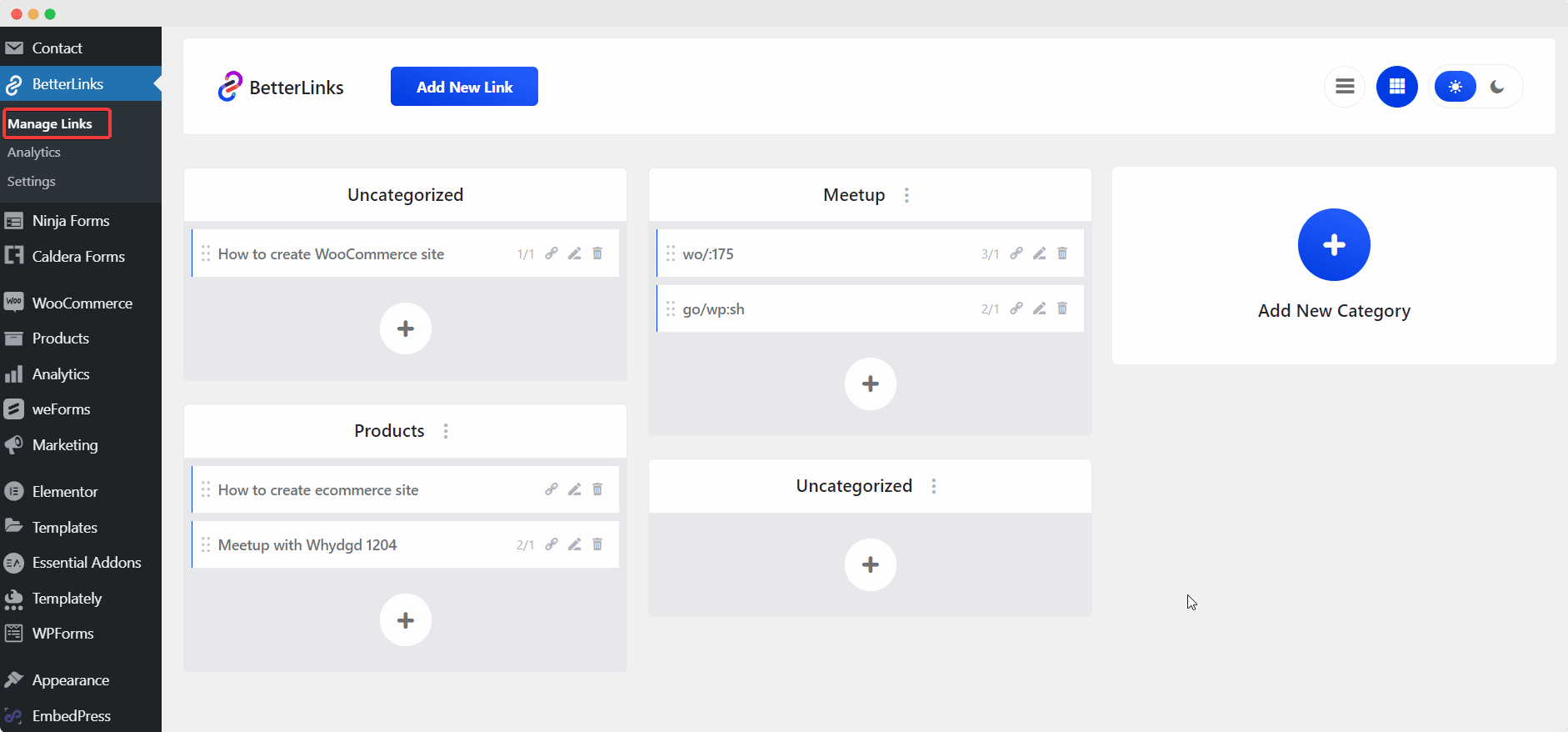 Step 2: Select The Number Of Clicks #
Now, you need to hover over any link you have made. Click on the numbers shown beside the 'Copy Link' icon.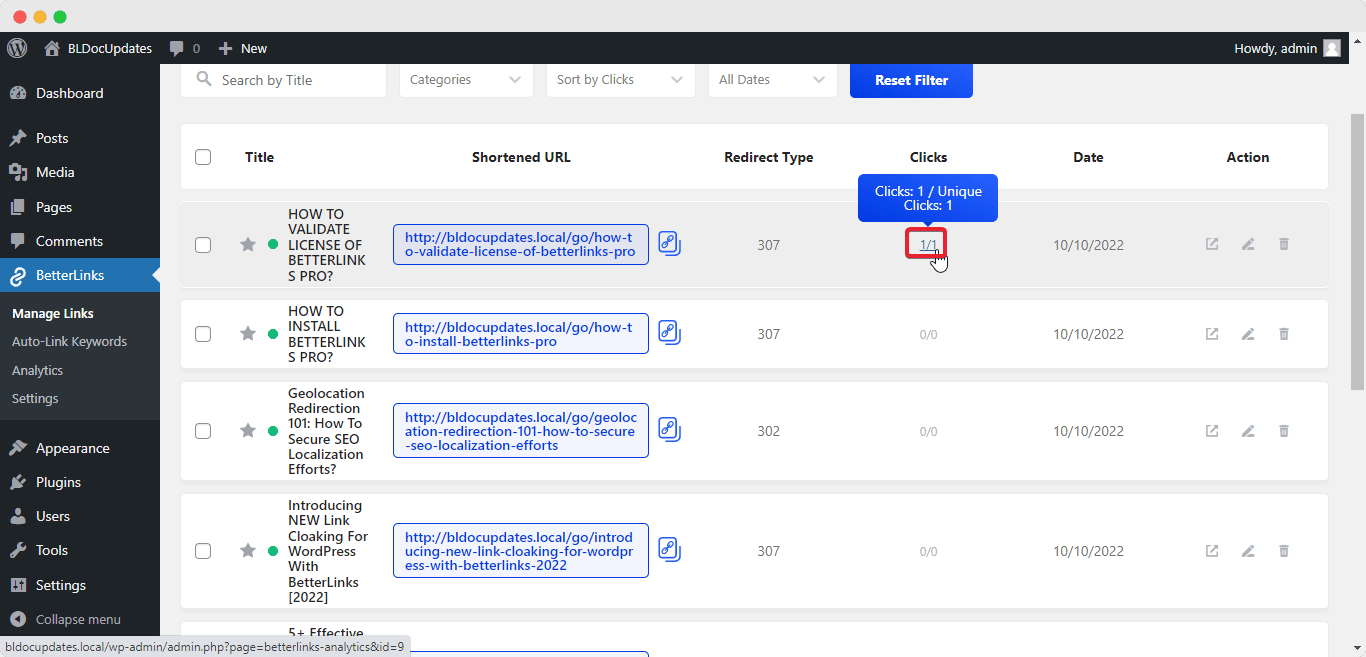 Step 3: Track Individual Analytics Data #
Afterward, you can view your created link's individual performance and all details with an interactive graphical view. You can check the 'Referrer'. the time stamp, IP address, and link name, and also the 'Target URL'.
This is how you can easily track individual analytics using BetterLinks.
Need assistance? You are welcome to contact our support team at any time or join our Facebook community to share your experience.