BetterLinks is an advanced WordPress link management plugin that lets you shorten URLs, track them, monitor click rates, and create link redirections all in one place. It comes with an advanced wildcards feature that makes it easy for you to redirect all links in one directory to another.
Read on below to learn more about the wildcards feature in BetterLinks.
What Is The Wildcards Feature In BetterLinks? #
With the wildcards feature in BetterLinks, you can redirect pages that match a pattern. This way, you can redirect whole directories or sections to new ones, regardless of whether the URLs of those pages are specific or not.
This can be useful in certain cases such as when you want to redirect an entire category of posts from one website to another. You will not need to manually redirect every link one by one, instead you can automatically redirect all the URLs in that directory to a new one at once.
How To Use BetterLinks Wildcards Feature To Redirect Link Directories? #
To use the wildcards feature from BetterLinks, follow these steps given below.
Step 1: Install And Activate BetterLinks Plugin #
First make sure that you have installed and activated BetterLinks free WordPress plugin on your website.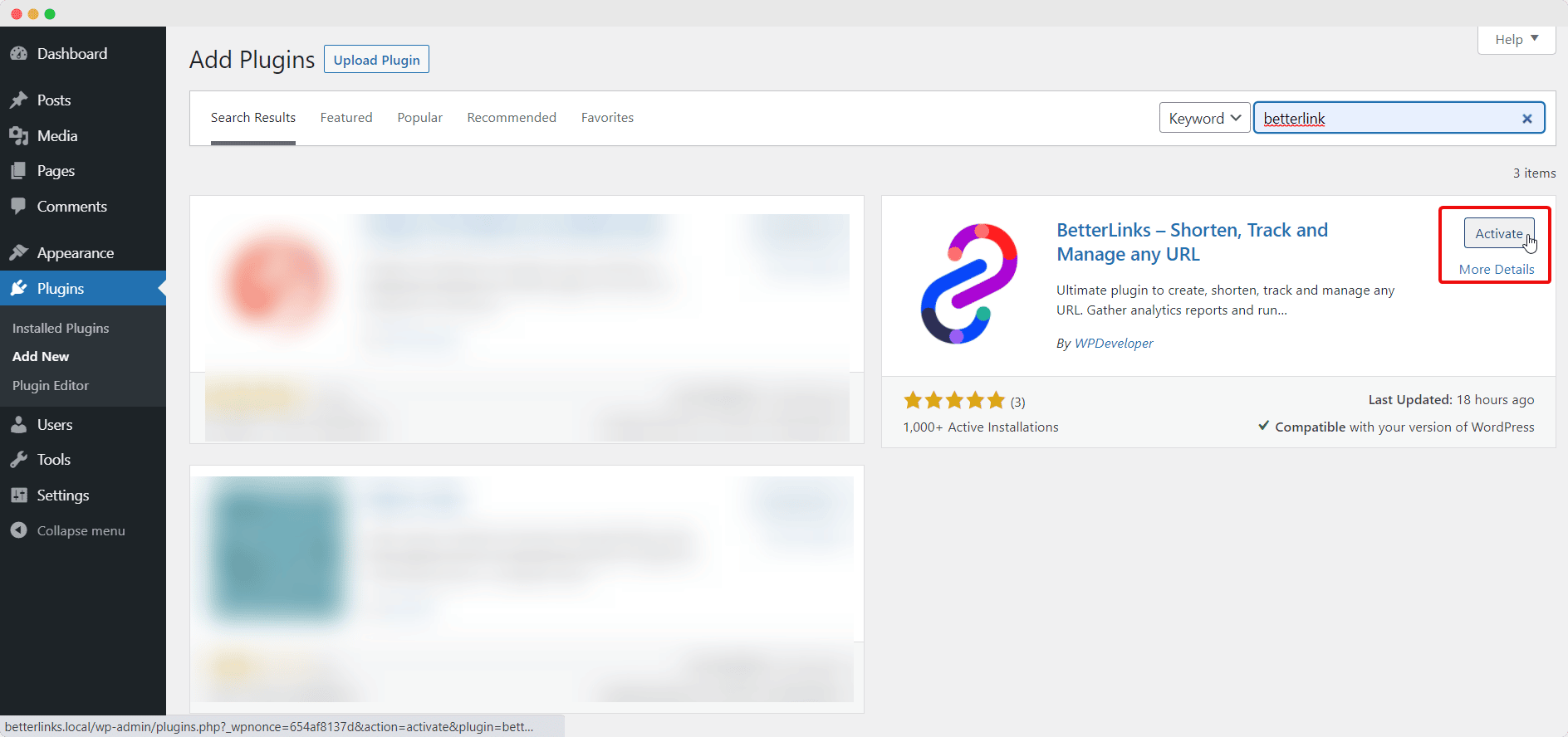 Step 2: Enable The Wildcards Redirect Feature #
Next, head over to BetterLinks→ Settings from your WordPress dashboard. Under the 'General' tab as shown below, mark the checkbox for 'Use Wildcards'.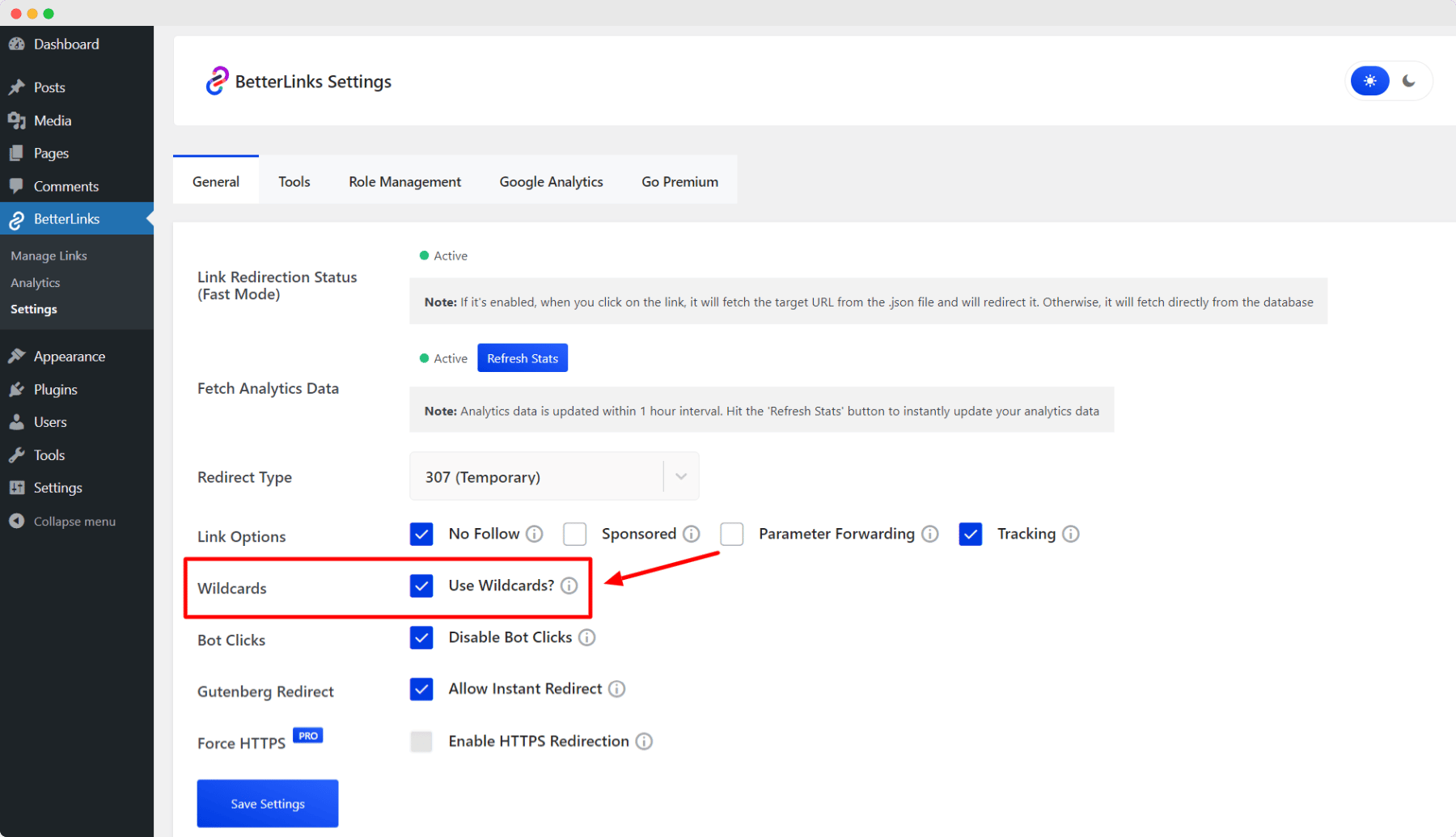 Now you can redirect link directories automatically. Note that you will need to put an asterisk (*) after the folder name that you want to redirect.
To find out how to add redirect links with BetterLinks plugin, check out this documentation.
This is how you can use the wildcards feature in BetterLinks.
Need assistance? Feel free to reach out to our support team for any issues.