BetterLinks helps you to create, shorten and redirect links with ease. Now, you can also easily create device based dynamic redirect links.
Device based dynamic redirects enable you to automatically redirect a user who is accessing your links from a particular device to be redirected to a different page.
How To Create Device Based Dynamic Redirect Links? #
Follow the step-by-step guidelines given below to learn how to use BetterLinks to create device based dynamic redirects.
Note: Make sure to install and activate BetterLinks Pro as well as the free version of BetterLinks on your website.
Step 1: Create A Page Redirect Link #
Note: In order to use this dynamic redirects feature, you must have at least two web pages on your website.
First you will have to create a shortened, redirect link for one of your web pages. Check out this documentation to learn how to shorten and redirect a URL effortlessly with BetterLinks.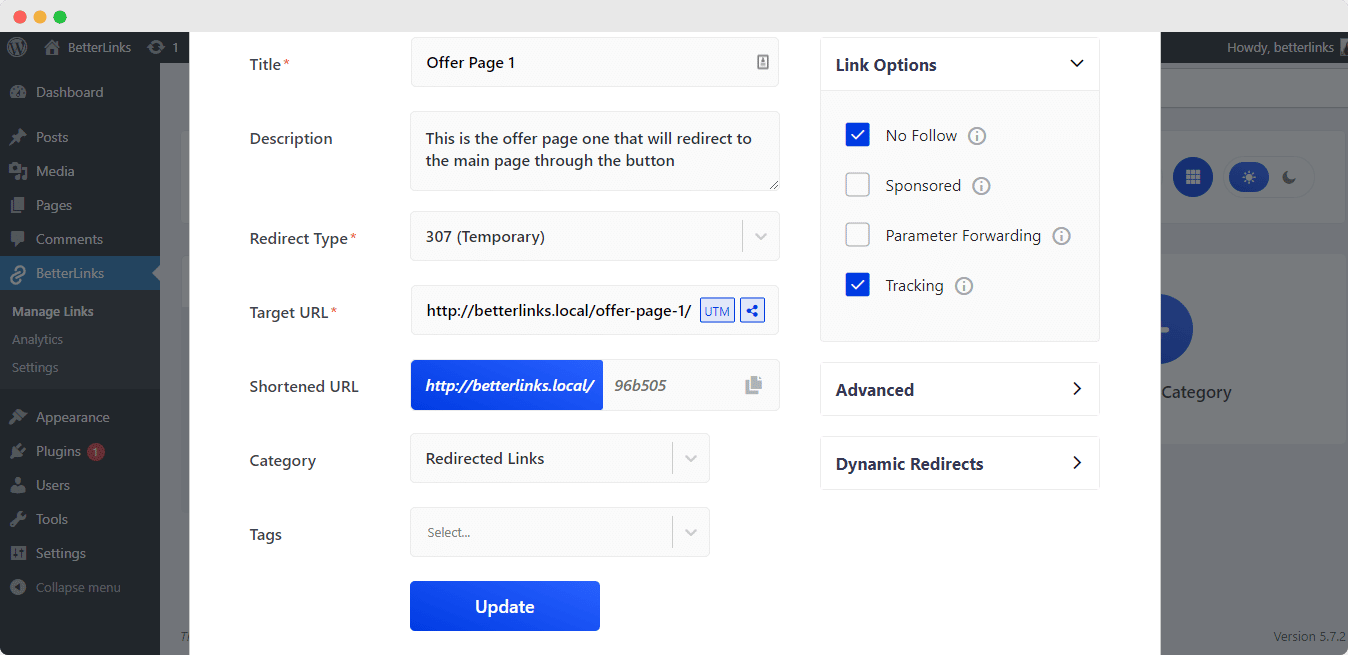 Note: Make sure the link options 'No Follow' and 'Tracking' are enabled as shown above.
Step 2: Enable Dynamic Redirects Feature #
Next, click on the 'Dynamic Redirects' option, and press the 'Click here' button, as shown below. This will take you to a new interface where you can configure the feature as required.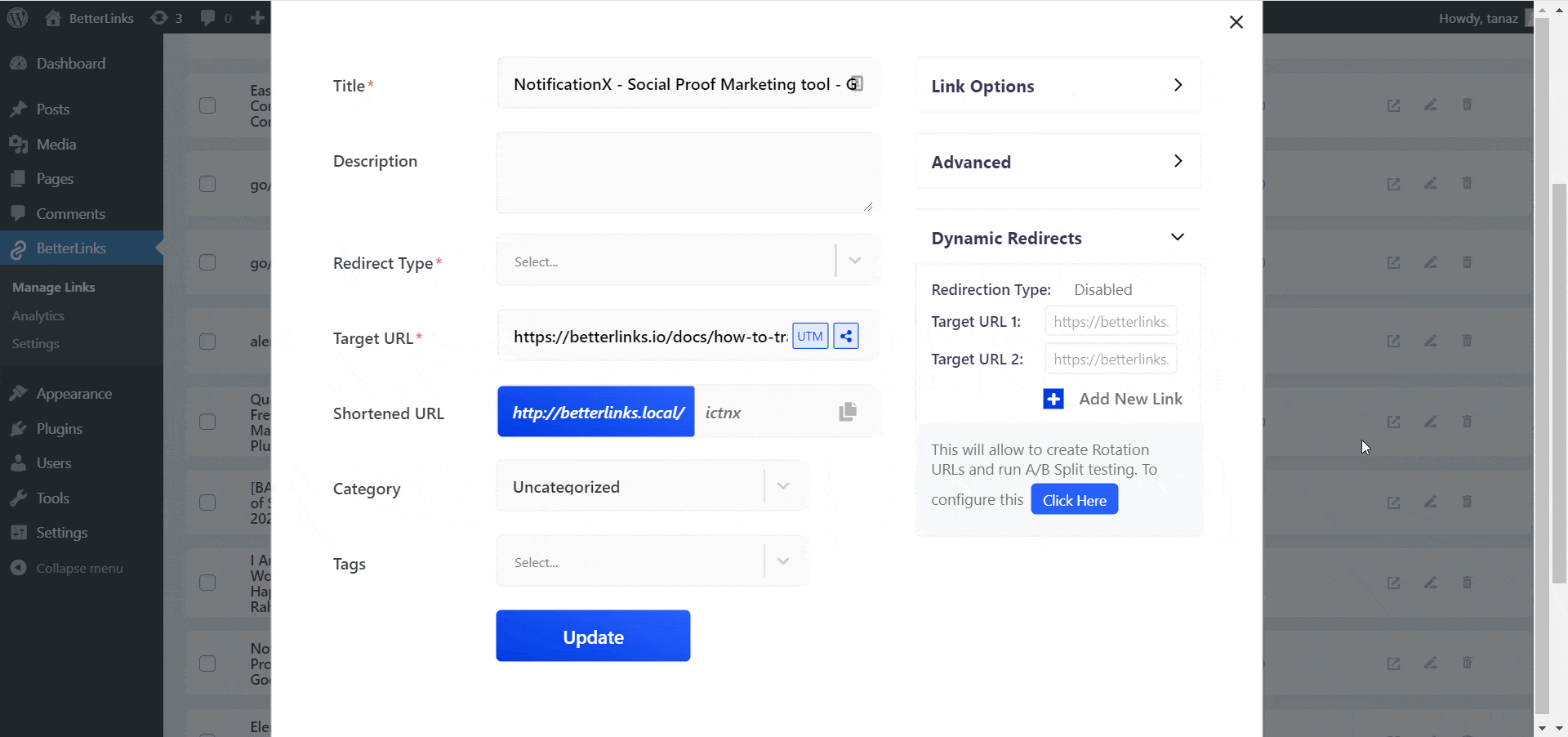 Step 3: Set Redirection Mode To 'Device' #
Check the 'Enable Dynamic Redirect' box option as shown below. Next, set the 'Redirection Type' to 'Device' to create a dynamic redirect.
Now, under the 'Device Based Target URLs' section you can add your target URLs for different devices such as mobile phones, tablets, etc. You can even customize further by choosing the browser, and operating system. Then, add your target URL for these configurations.
Users who are using these devices, browsers or operating systems will then be redirected to the link you have set for them.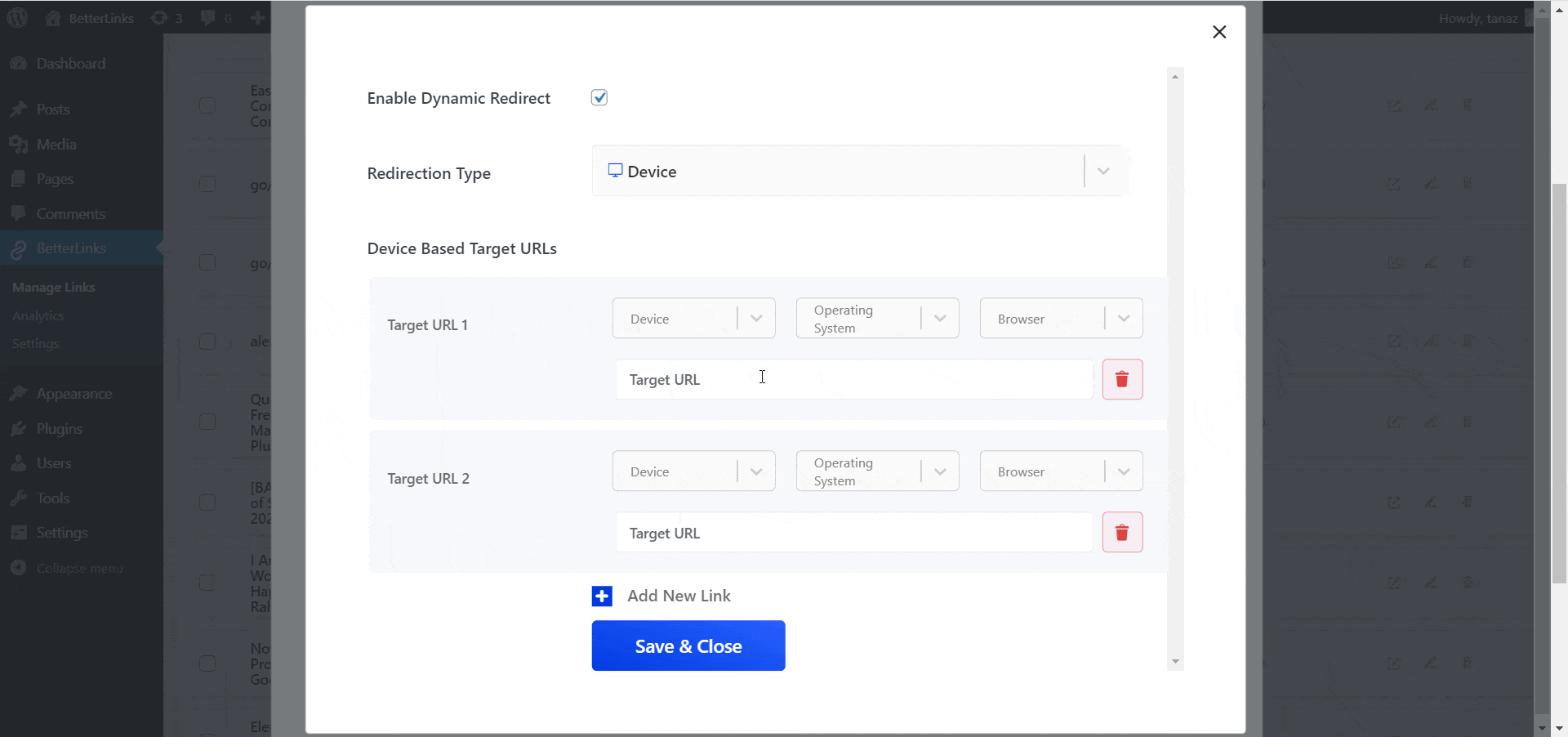 This is how simply you can create a device based dynamic redirect using BetterLinks PRO.Need assistance? You are welcome to contact our support team at any time or join our Facebook community to share your experience.