BetterLinks offers you to configure analytics and keep track of how your shortened links are performing. With its 'Analytics' feature, you can check how many times your links have been clicked through. It offers a stunning graphical interface that lets you view the performance of the links in a statistical format.
Let's explore how to configure analytics to evaluate the performance of your links in BetterLinks.
Step 1: Preview Analytics Using BetterLinks #
First, navigate to BetterLinks → Analytics from your WordPress dashboard. From there you can visualize all your created links' performance and links details with an interactive graphical view.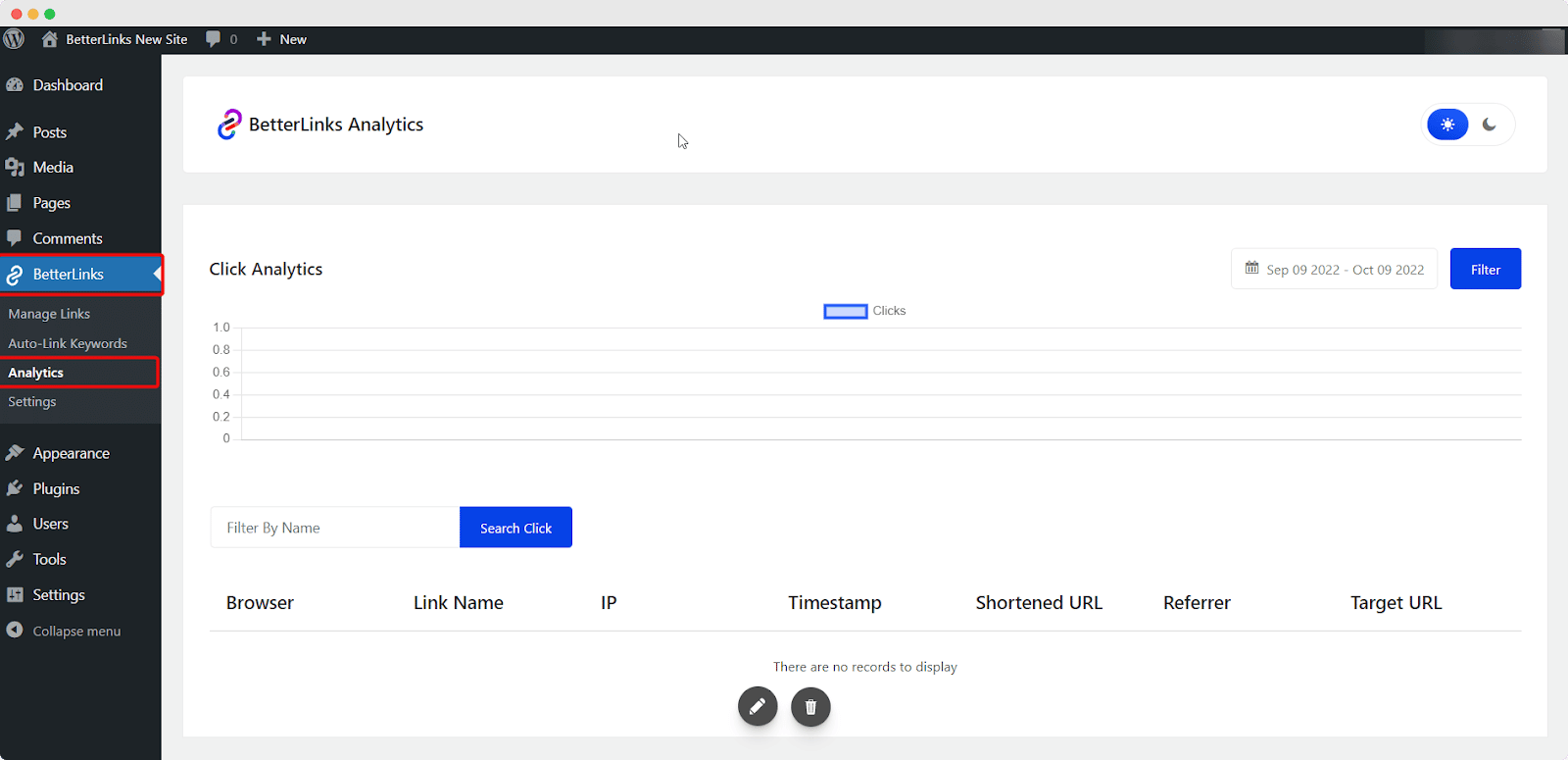 Step 2: Check & Configure Analytics Data Using Filter #
To help you out there is a filter available to check analytics data based on different parameters. Besides, you can change the 'Start Date' and 'End Date' and click on the 'Filter' button for your analysis.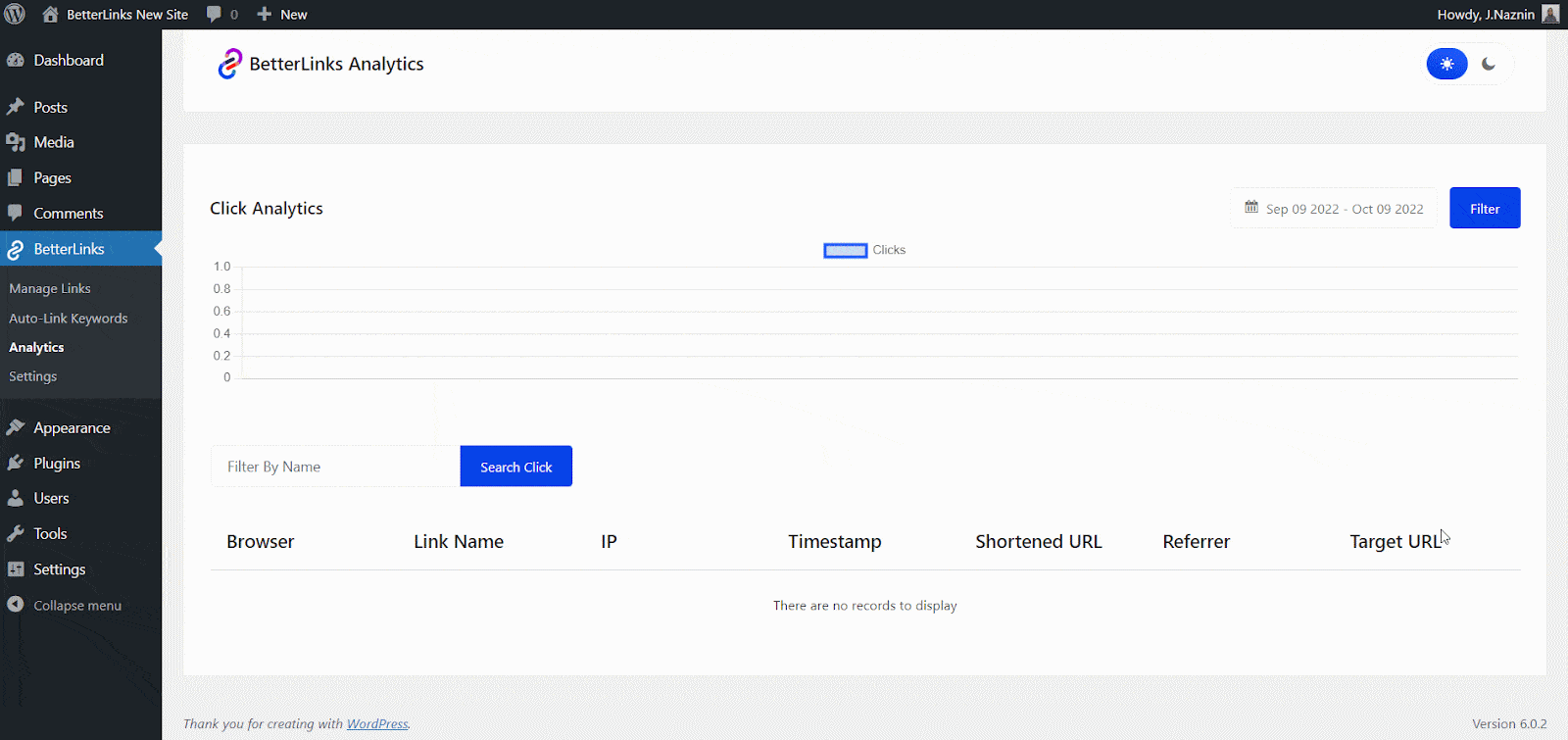 You can view the link details that are shown in the graph. You can do this by searching for a keyword or link title and find out whether the URL is included or not.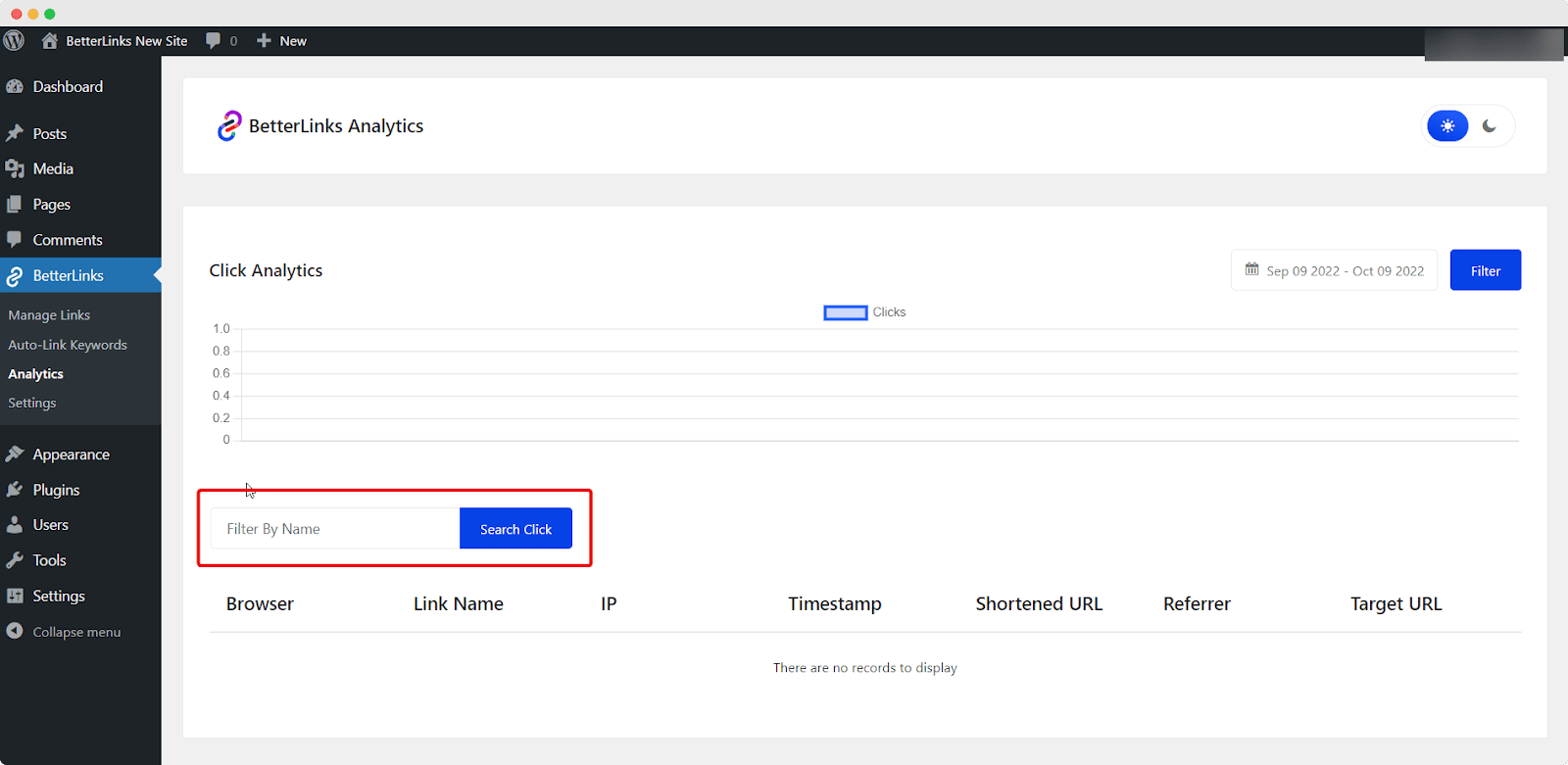 By following these simple steps this is how you can configure analytics and evaluate the performance of your links.
Need assistance? You are welcome to contact our support team at any time.