BetterLinks PRO comes with an exclusive feature that lets you redirect your target URLs as secure HTTPS links with a single click. To enable this feature, follow the step-by-step guidelines given below.
Step 1: Install And Activate BetterLinks Free & PRO #
First make sure that you have installed and activated BetterLinks free WordPress plugin on your website. As this is a premium feature, you will then need to activate BetterLinks PRO to enable secure HTTPS redirection for your links.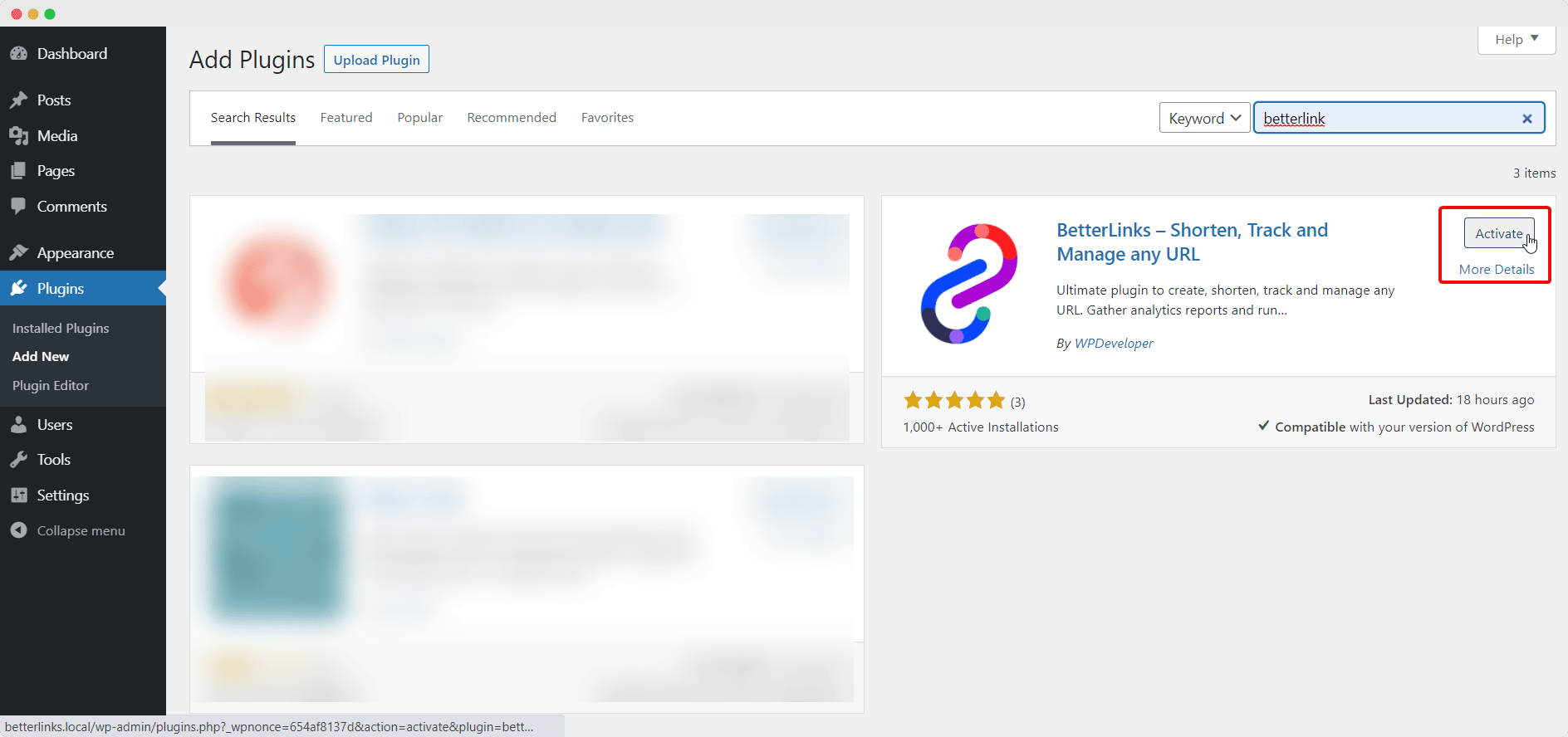 Step 2: Turn On Force HTTPS Setting #
Next, navigate to BetterLinks→ Settings from your WordPress dashboard as shown below. From here, under the 'General' tab, scroll down to the 'Force HTTPS' option. Click on the checkbox to turn on secure HTTPS redirection.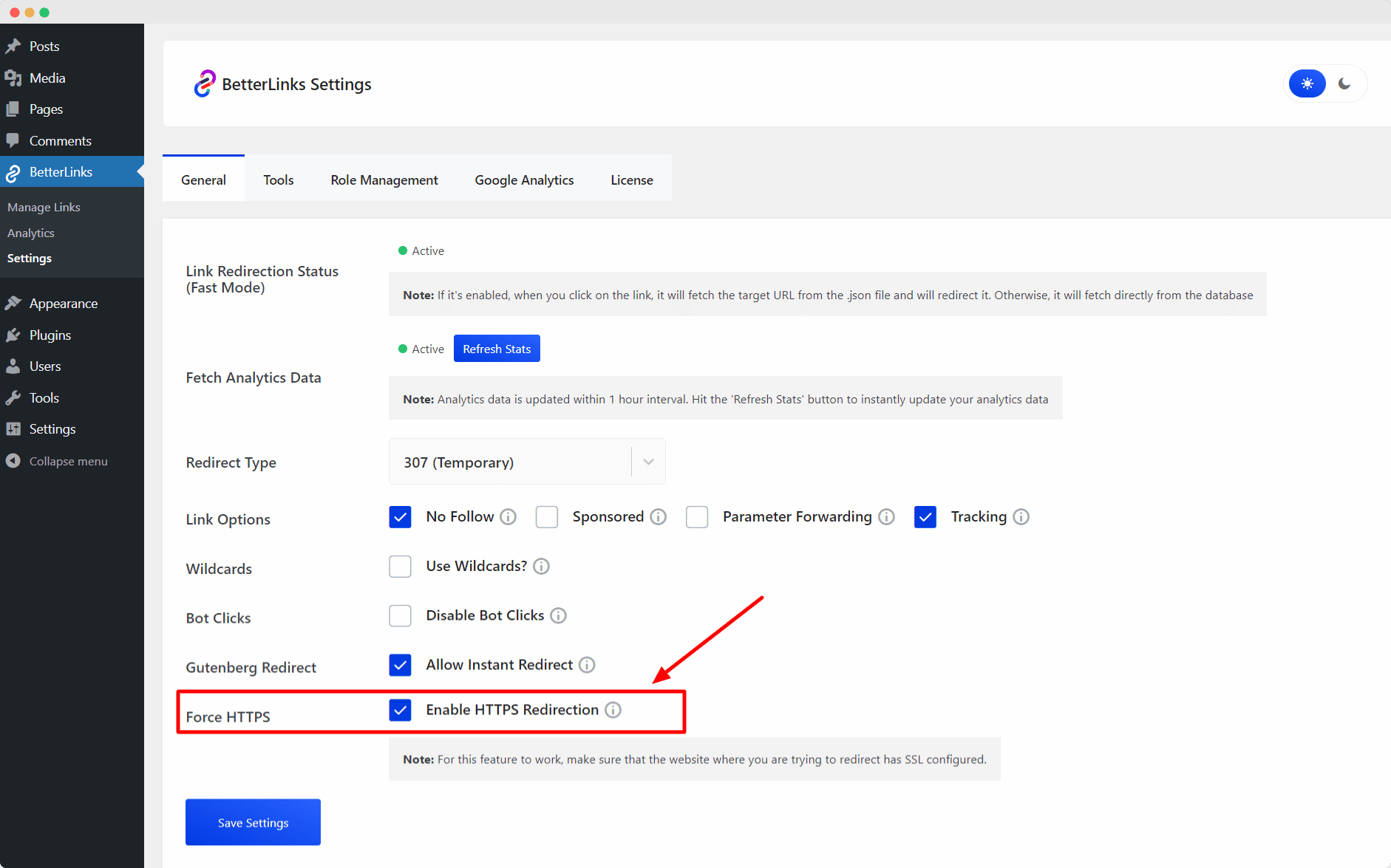 Your target URLs will now be redirected as HTTPS links.
This is how you can enable secure HTTPS redirection with BetterLinks PRO.
Need assistance? You are welcome to contact our support team at any time.