BetterLinks allows you to create, shorten, and manage your preferable links to cross-promote any kind of product. With its aesthetic user interface, you can shorten anything with ease and keep an eye on reporting metrics to run successful campaigns. 
Follow this step-by-step guide below to find out how to install and activate BetterLinks:
Step 1: Search For BetterLinks WordPress Plugin #
First, navigate to your WordPress dashboard→ Plugins →Add New. Now search for 'BetterLinks' on the search panel and the plugin will be displayed on your dashboard.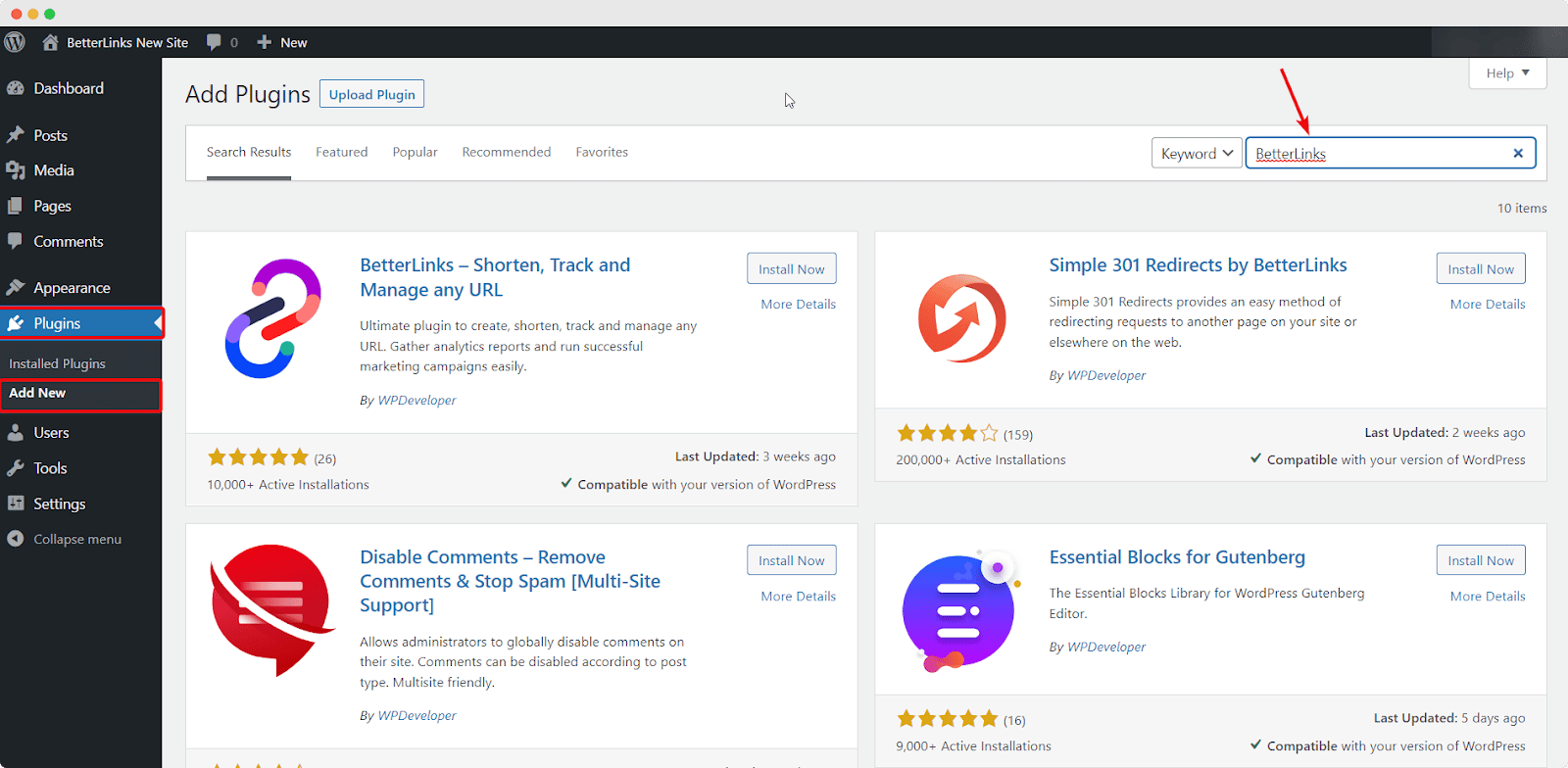 Step 2: Install And Activate BetterLinks On Your Website #
Next, simply click on the 'Install Now' button to get BetterLinks on your WordPress site.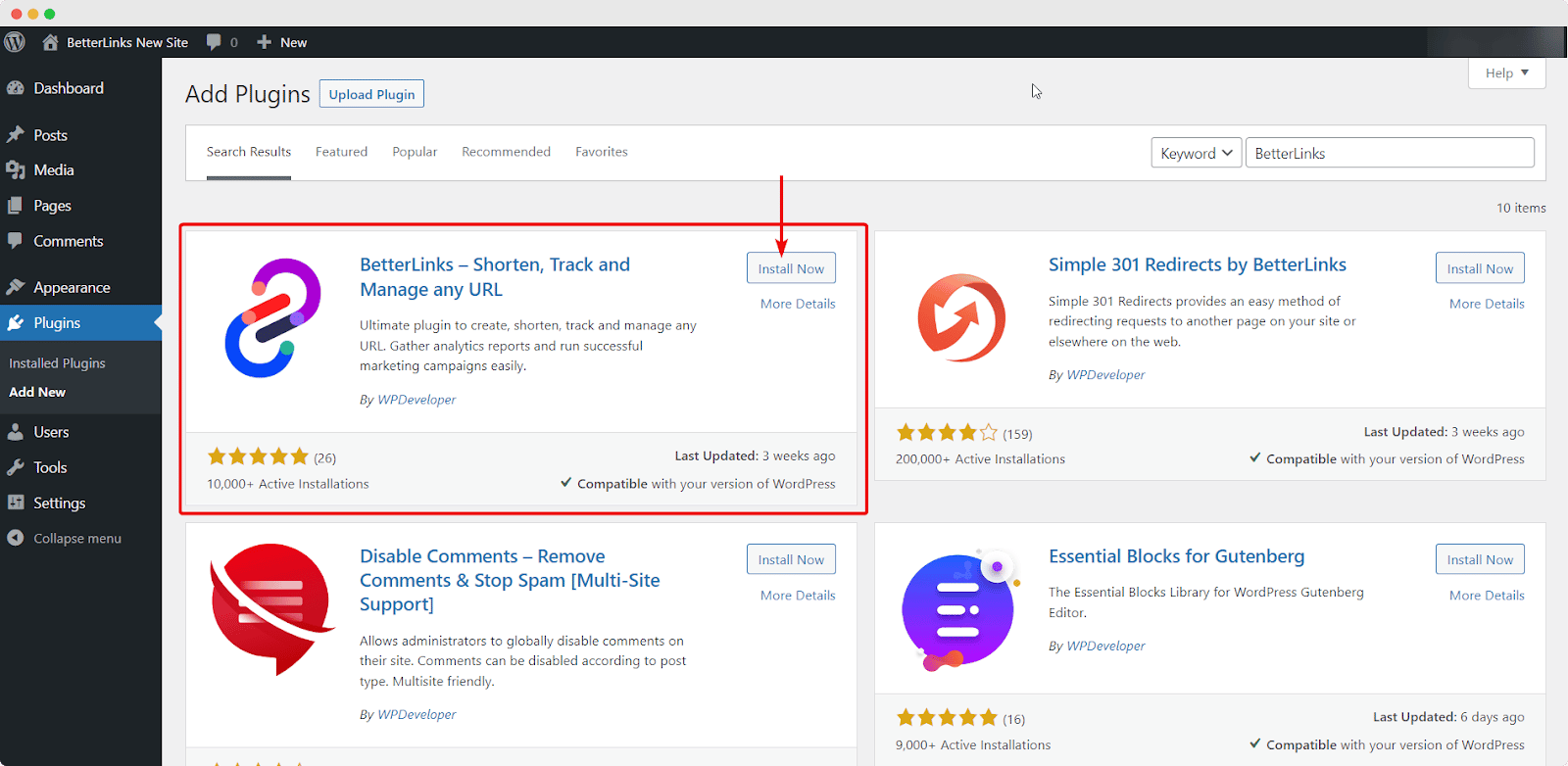 After completing the installation, hit the 'Activate' button that will appear in the same
place. BetterLinks will be successfully activated on your website.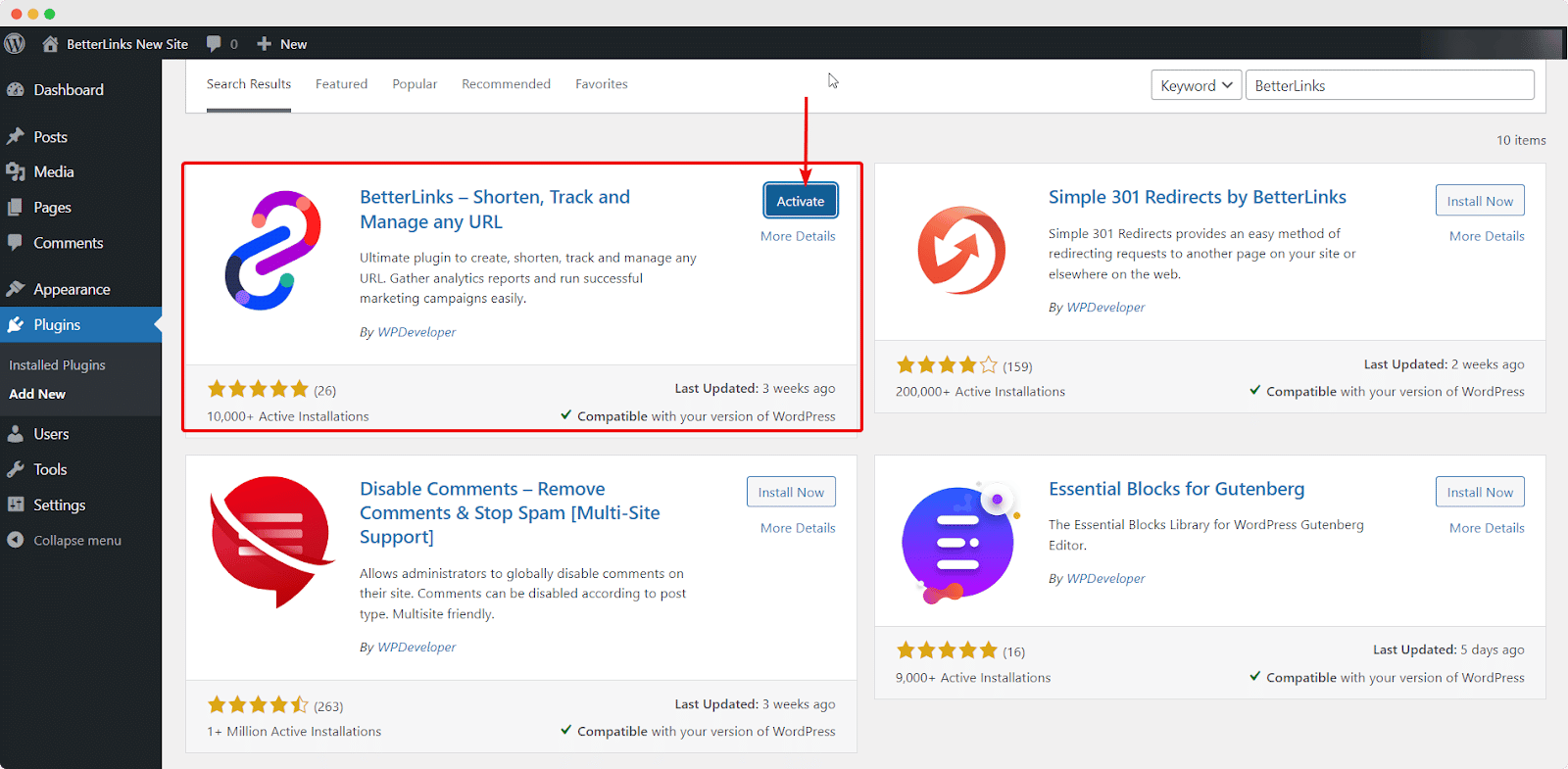 This is how simply you can install and activate BetterLinks on your WordPress site. Now start creating new links and use them in required places with BetterLinks.
Need assistance? You are welcome to contact our support team at any time.