BetterLinks plugin gives you the option to enable dark mode to enhance readability. You can now easily turn on dark mode, which is more soothing for your eyesight, while using BetterLinks.
How To Enable Dark Mode Using BetterLinks #
Follow this step by step guideline to turn on dark mode in BetterLinks easily.
Step 1: Install And Activate BetterLinks Plugin #
First install BetterLinks plugin in your WordPress website and activate it to explore all the advanced link management features.
Step 2: Activate Dark Mode For BetterLinks #
From the top right corner, find the crescent moon icon. You can easily to turn on dark mode for your BetterLinks interface by toggling this option.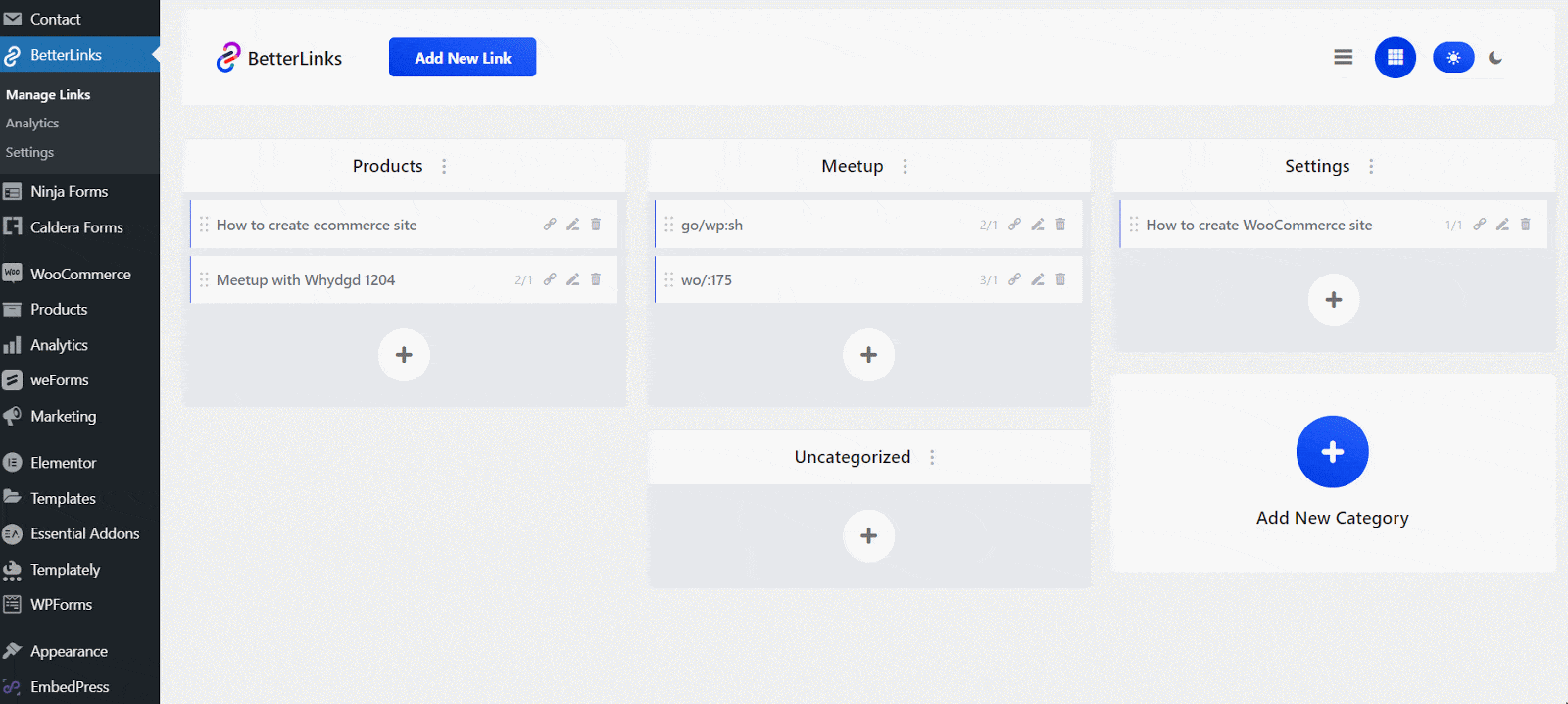 This is how you can easily enable dark mode using BetterLinks.
Need assistance? You are welcome to contact our support team at any time or join our Facebook community to share your experience.