With BetterLinks PRO, you can easily manage your link status and schedule links for later using just a few quick steps. This allows you to create links beforehand and schedule them for an upcoming campaign that will go live at a later date or time.
How To Schedule Links Using BetterLinks PRO? #
Follow the complete step-by-step guide below to learn how to easily schedule links using the ultimate link management tool.
Step 1: Manage Your Links From Dashboard #
First, go to your BetterLinks plugin user interface on your WordPress website, and navigate to BetterLinks → Manage Links.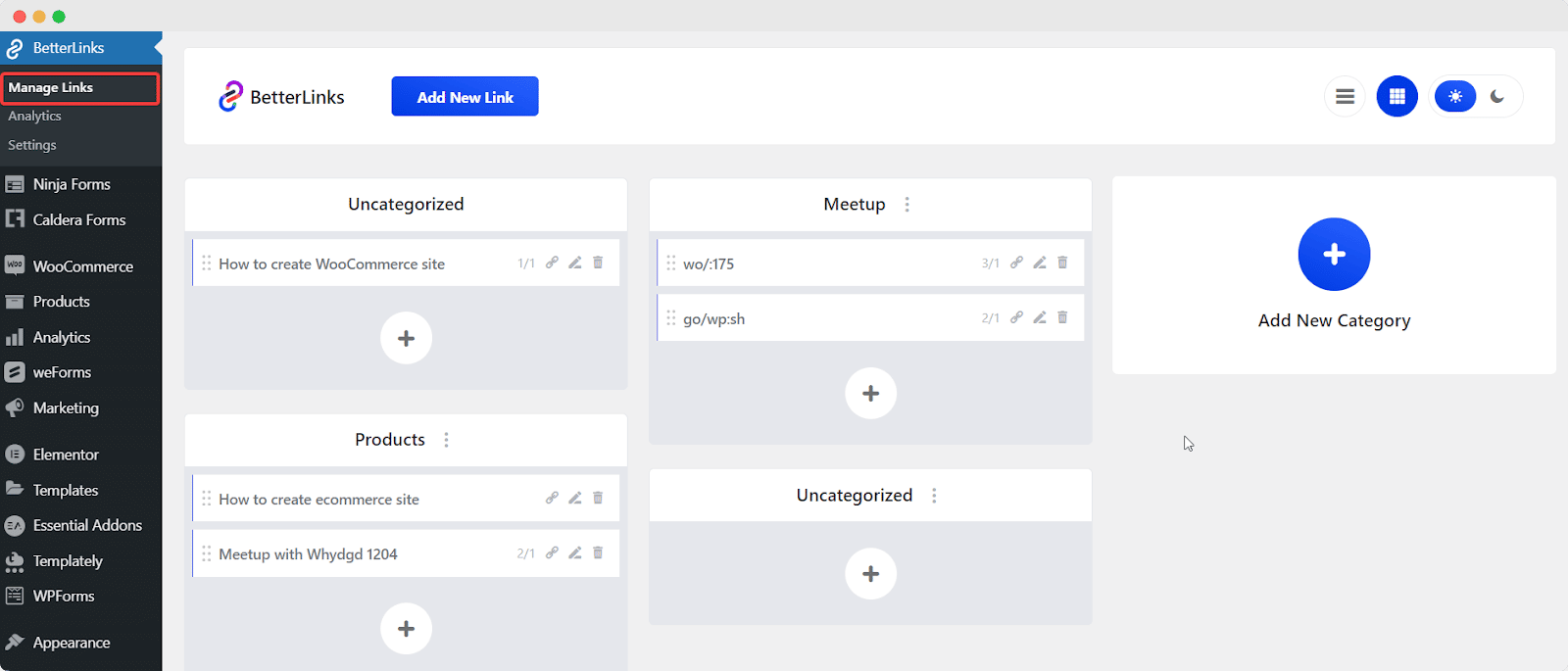 Step 2: Edit Your Links In BetterLinks #
Afterward, choose a URL that has been created already from your BetterLinks dashboard and click the 'Edit Link' icon.
Note: You can also schedule new links following the same steps mentioned here.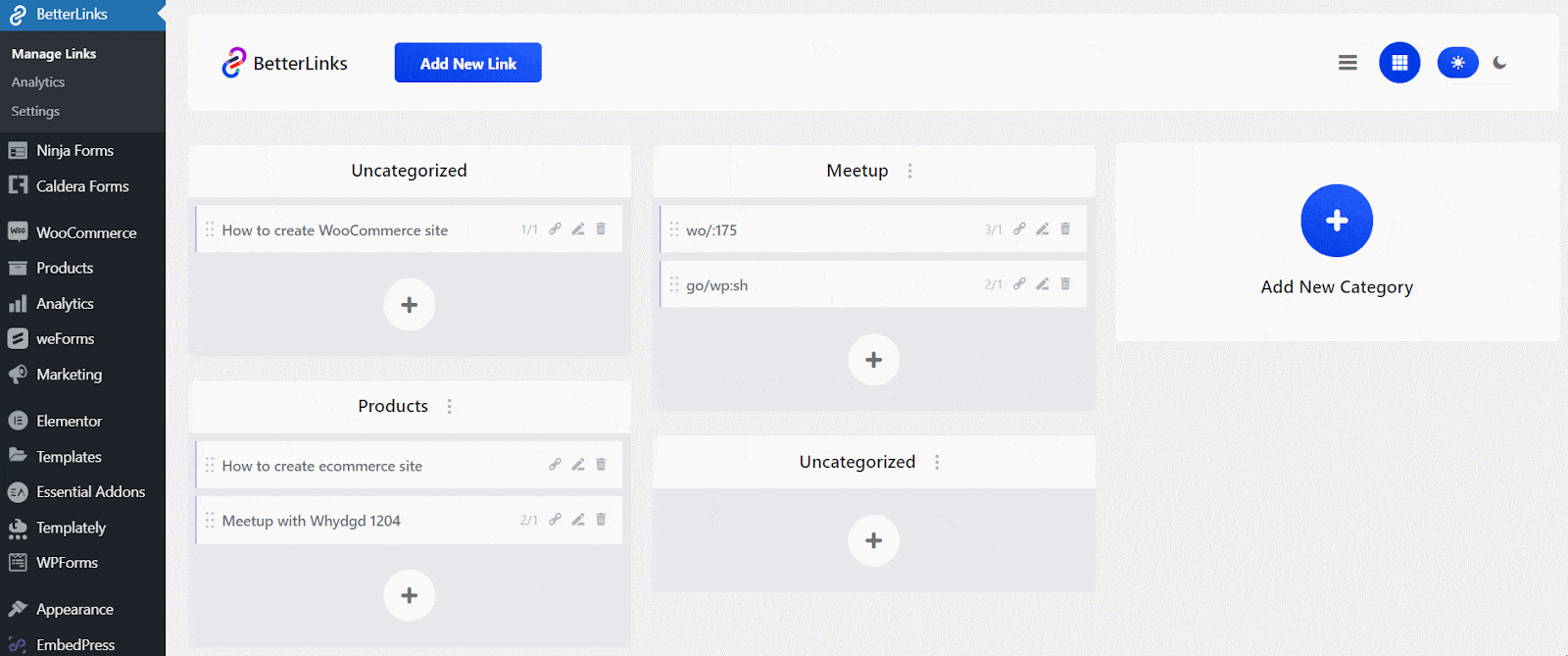 Step 3: Set A Custom Date And Time #
Once the popup link management screen appears, navigate to the 'Advanced' field to view the options. Click on the 'Status' drop-down menu and select 'Schedule'.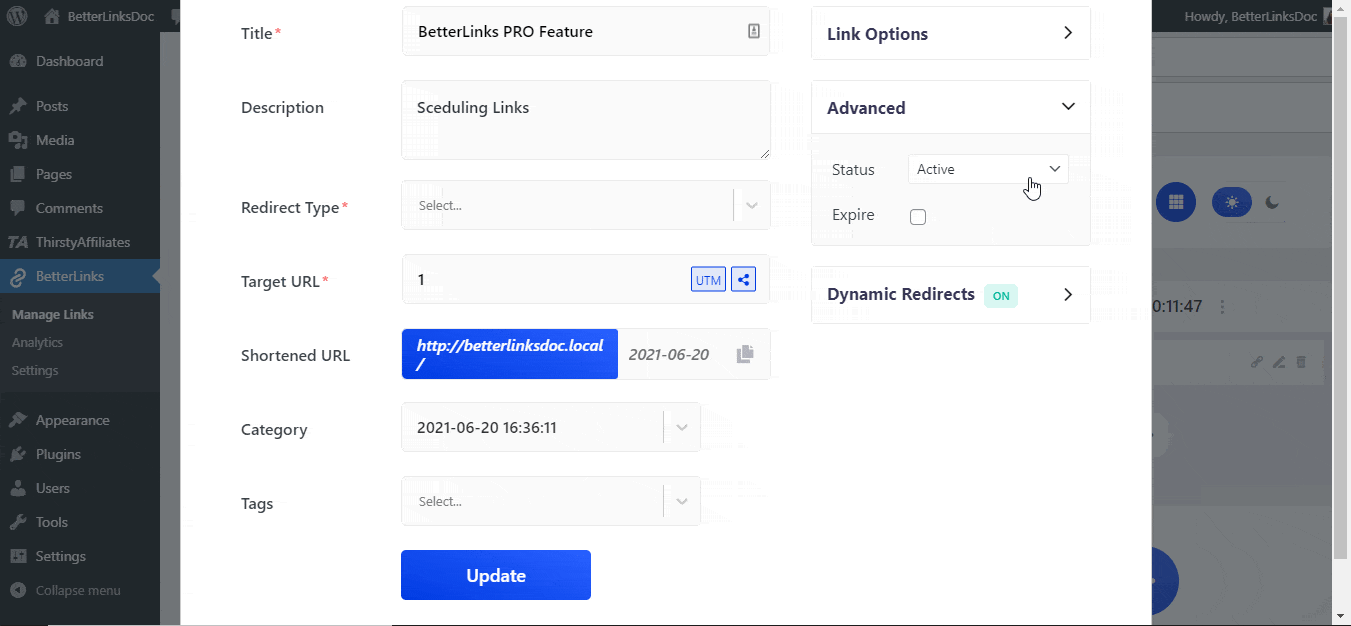 Here, set a custom date and time, as shown below, and schedule your website links to become live when you need. Then, hit on the 'Update' or 'Publish' button to schedule your links with ease.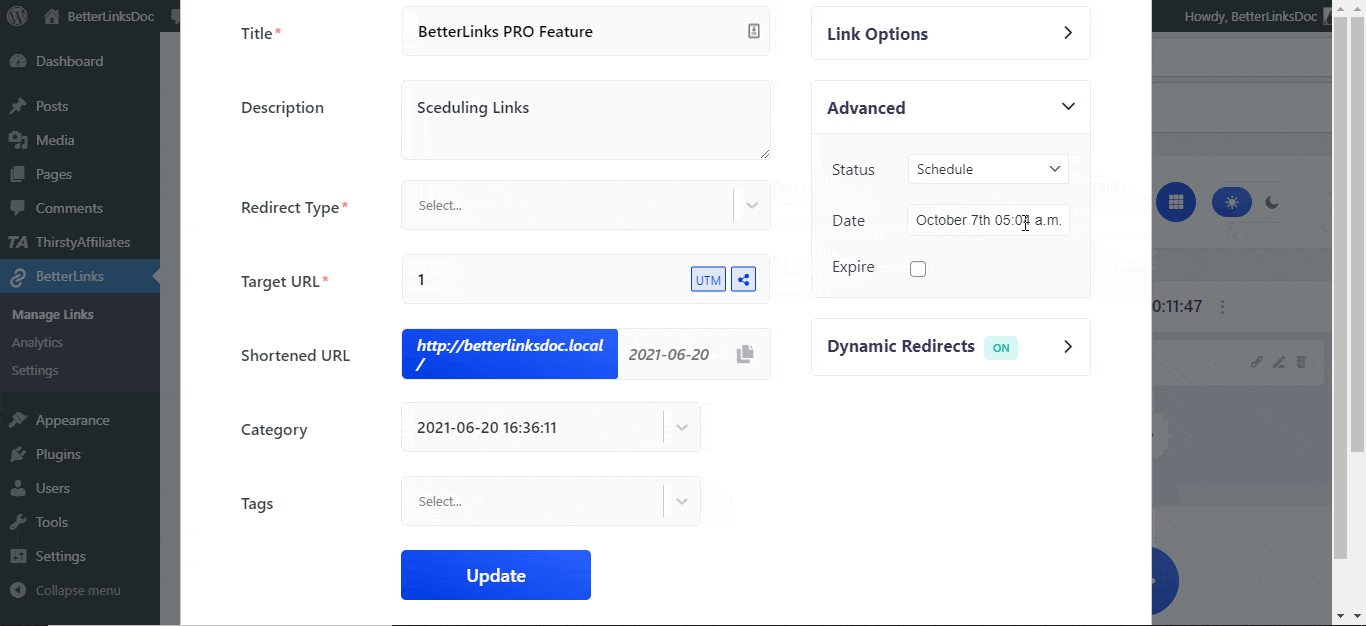 This is how you can easily schedule your new or existing link with any custom date and time using BetterLinks PRO.
Need assistance? You are welcome to contact our support team at any time or join our Facebook community to share your experience.