If you were previously using any link shortener and redirection plugin, you can migrate to BetterLinks instantly. 
Follow this step by step guideline to migrate from your current plugin to BetterLinks :
Step 1: Find Out Migrate To BetterLinks Option #
Visit your WordPress dashboard →BetterLinks. You will find the migration option on the top of every page like this.
Note: The migration button will be previewed only if you have another similar link shortening plugin like BetterLinks installed and activated.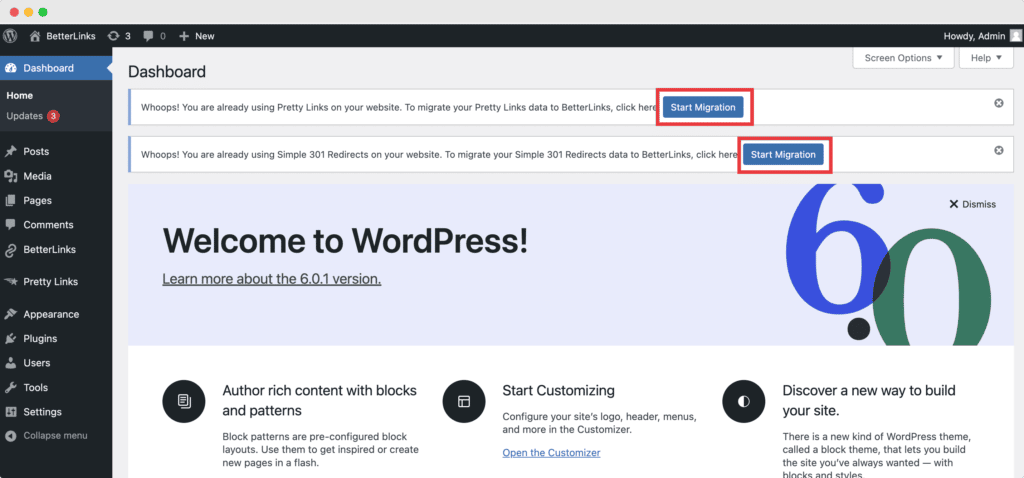 Step 2: Start Migration From Your Current Plugin #
Click on the 'Start Migration' button if you want to migrate from the current plugin to BetterLinks. A popup will appear to select what type of data you want to migrate and then click on the 'Migrate Now'.
By following these simple steps this is how you can successfully migrate to BetterLinks from the current plugin.
Need assistance? You are welcome to contact our support team at any time.