Marketers utilize 'Split Tests' to test out many aspects of their marketing strategy and implementation. It gives you detailed insights into target audience behavior and conversion rates.
BetterLinks helps you to create, shorten and redirect links with ease. Now, you can also easily conduct split tests using the 'Dynamic Redirects' feature with BetterLinks PRO.
How To Carry Out Split Test With BetterLinks Dynamic Redirects? #
Follow the step-by-step guidelines given below to learn how to use BetterLinks dynamic redirects to carry out split tests.
Note: Make sure to install and activate BetterLinks Pro as well as the free version of BetterLinks on your website.
Step 1: Redirect The Main Landing Page #
You must have two offer pages (or more) and a goal landing page on your website to carry out split tests with BetterLinks Dynamic Redirects. The offer pages are the web pages where you will set the redirect link (through a hyperlink or call-to-action buttons) and the main landing page is where the user will be redirected to.
In order to carry out the split test, you need to create a shortened, redirect link for the main landing page. Check out this documentation to learn how to shorten and redirect a URL effortlessly with BetterLinks.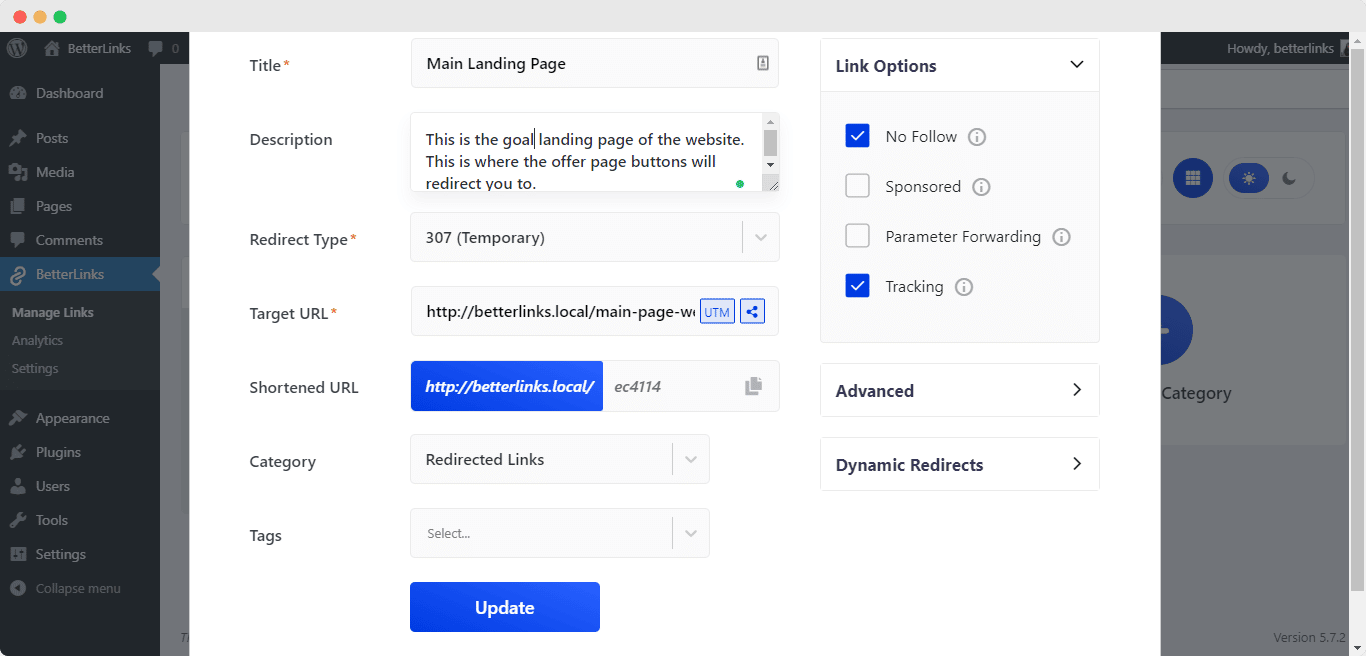 Step 2: Insert The Redirect Links Into Your Offer Pages #
Since the offer pages will redirect you to the main page, you must copy the shortened URL and insert it into the offer pages. The inserted redirect link can be in the form of a hyperlink, an affiliate link, or inserted into a call-to-action button, as shown below.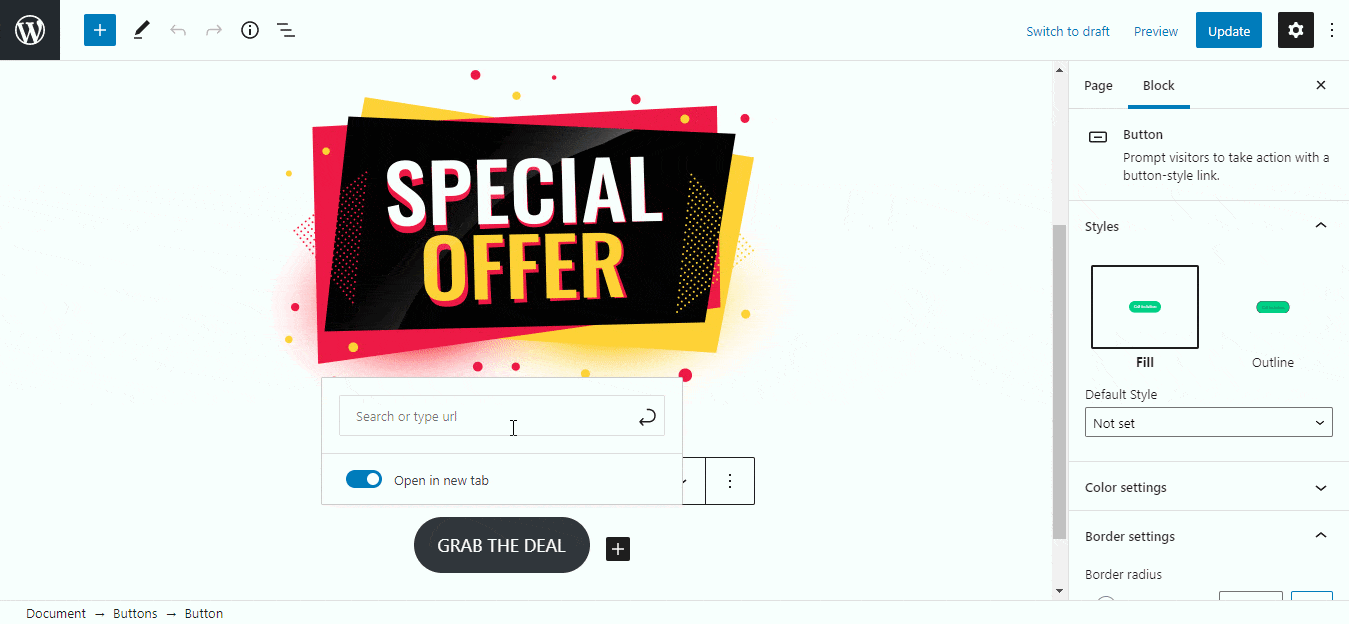 Step 3: Enable Dynamic Redirects Feature #
Simply redirect any one of the offer pages and enable its 'Dynamic Redirects' option to create link rotations. To learn more about link rotations and dynamic redirects feature, check out this documentation.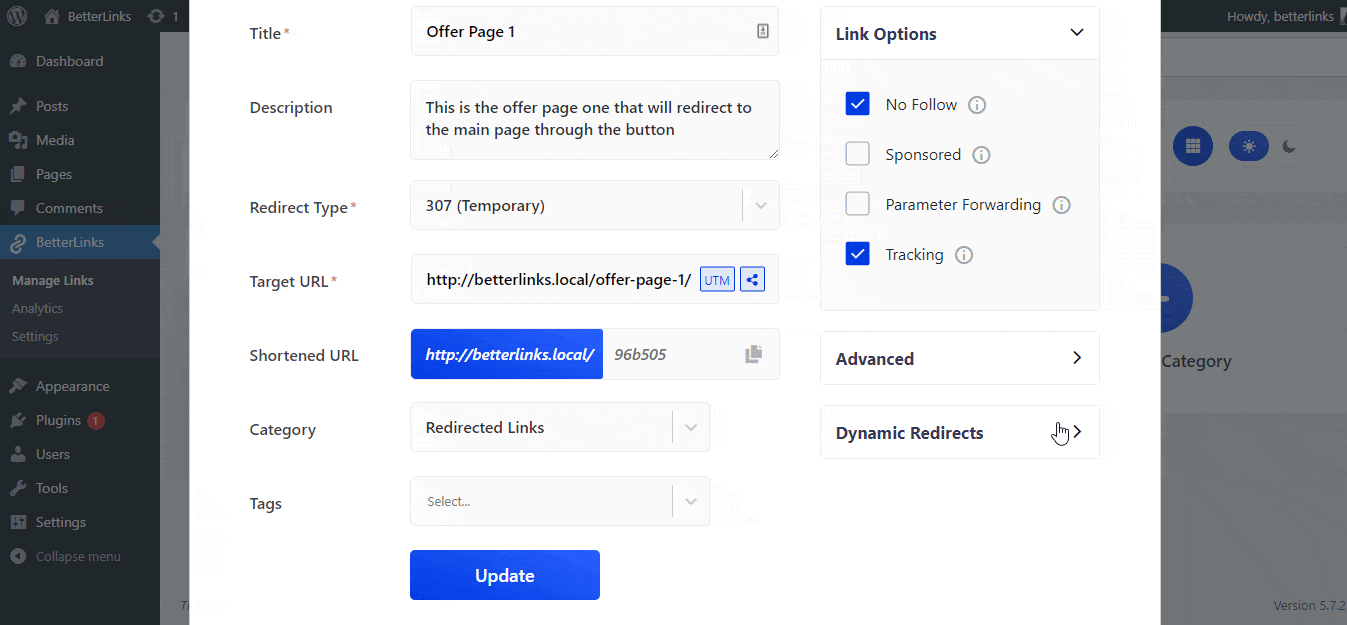 Step 4: Enable And Analyze Split Tests #
Finally, click on the 'Enable Split Testing' checkbox and select the main page you want to test the conversion rates of from the drop-down menu, as shown below.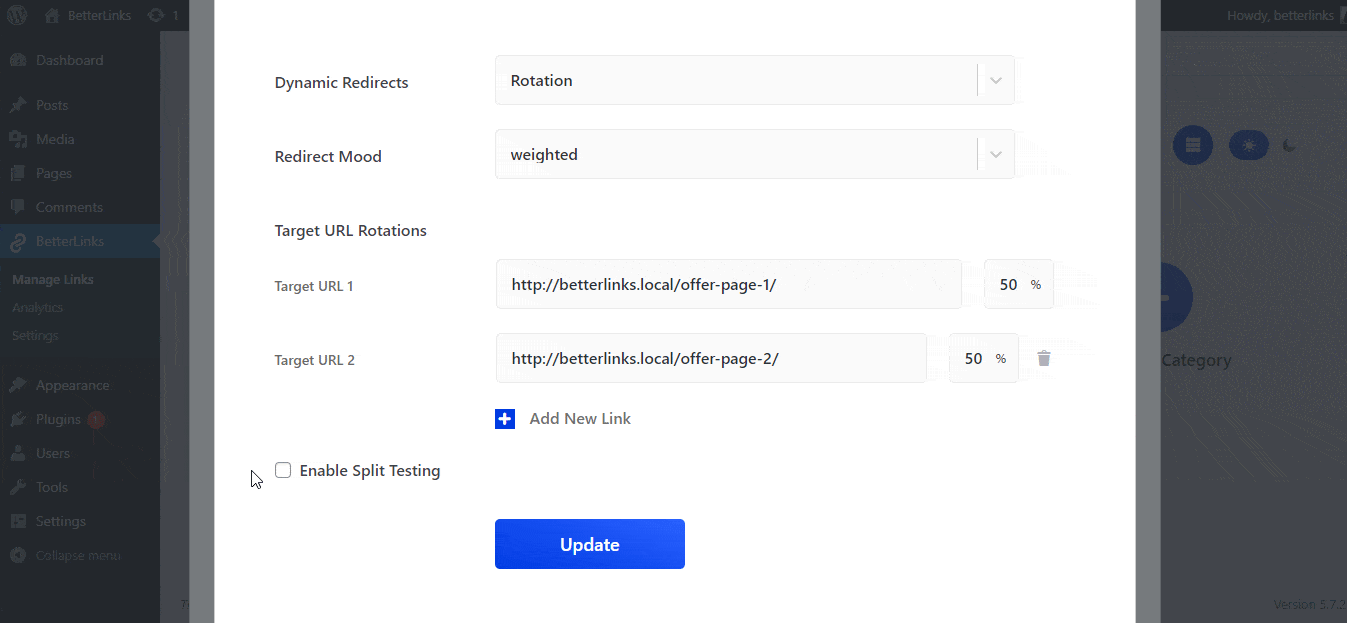 The redirected link will carry out a split test and redirect users to both the offer pages in rotation according to the percentages you set. When your users click on the redirect buttons or hyperlinks on these two offer pages, they will be seamlessly redirected to the main landing page you have selected.
Afterward, click on the 'split' icon on the redirected link, as shown. It will take you to the BetterLink Analytics interface, where you can check the click-through rates, the number of unique clicks, and the conversion rates for each page, both graphically and as a list.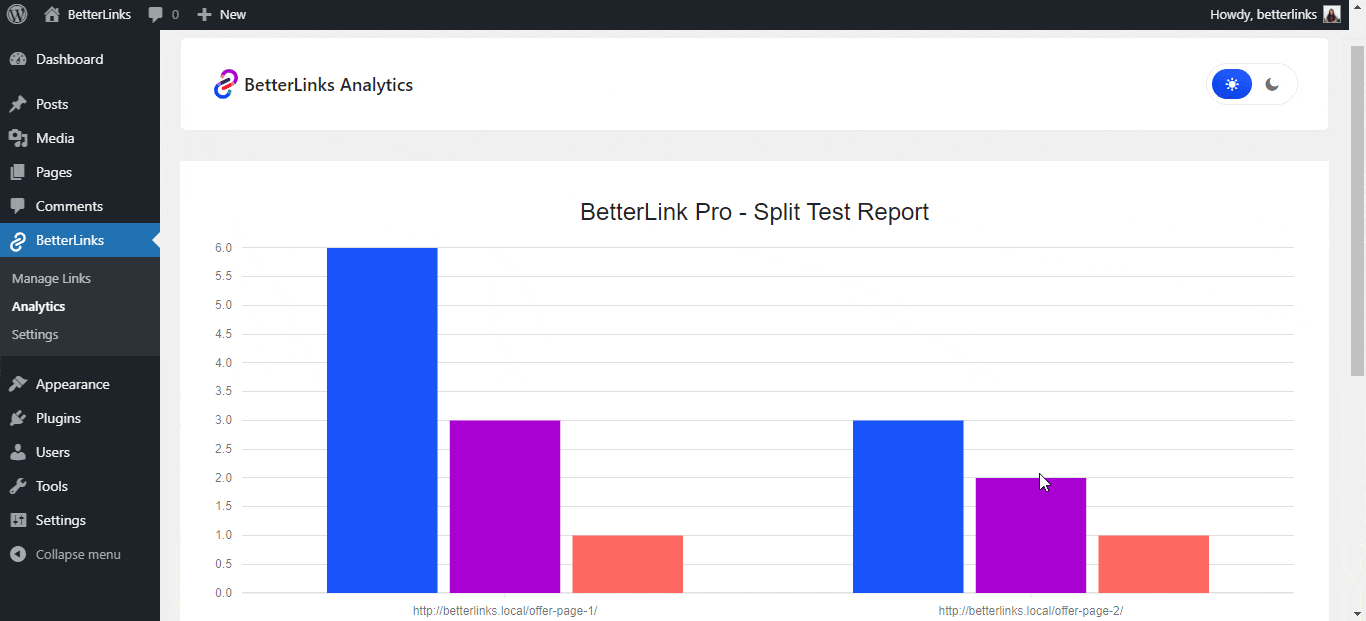 Note: Do not forget to refresh BetterLinks stats before checking the analytics.
This is how simply you can carry out split tests effortlessly with rotational URLs using BetterLinks PRO.
Need assistance? You are welcome to contact our support team at any time or join our Facebook community to share your experience.