A QR (or Quick Response) Code is a type of machine-readable matrix barcode that is usually used to store URLs or other important URL-related data and information, and can be read by the camera of smartphones. Using QR Codes, you can easily transfer data into any other device within seconds.
BetterLinks brings you the easiest and quickest method to generate QR codes for your shortened or redirected URLs, and share those web links with the QR codes anywhere to drive traffic to your pages.
How To Easily Generate QR Codes Using BetterLinks? #
Follow the step-by-step guide below to learn how to instantly generate QR codes in just a few steps.
Step 1: Enable The QR Code Generator #
To enable the BetterLinks QR code generator, first, head over to your plugin's user interface, and navigate to BetterLinks→ Settings from your WordPress dashboard. Then, under the 'General' tab as shown below, mark the checkbox for 'Enable QR Code Generator'. This will immediately turn on BetterLinks QR code generator for all existing and new links on your plugin.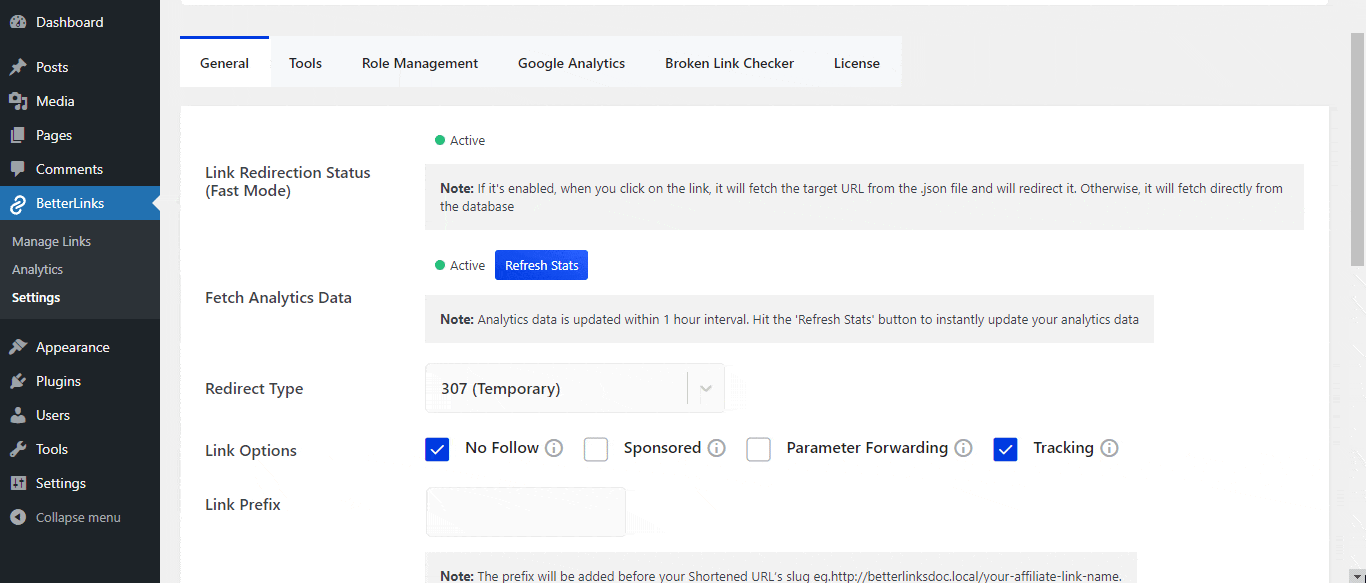 Step 2: Generate QR Codes With Ease #
Afterward, navigate to the BetterLinks→ Manage Links interface. Here, you will find a new BetterLinks QR Code generator icon on your existing links, as shown below.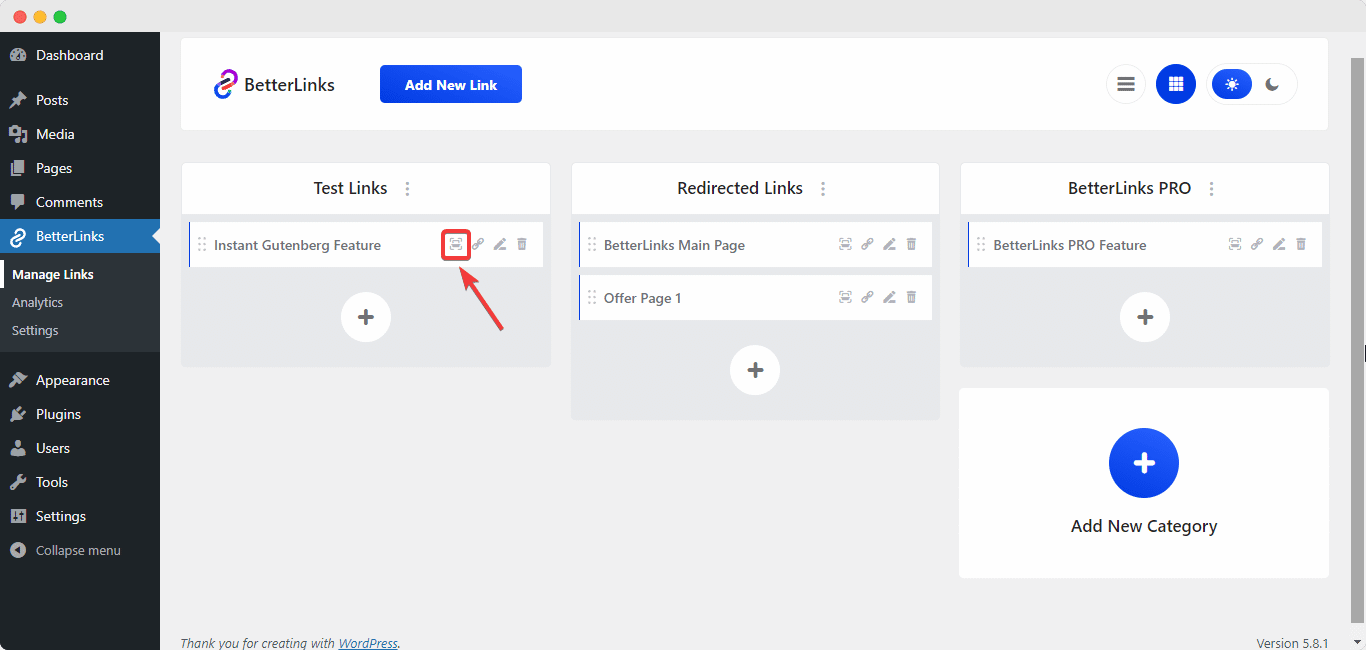 Click on this icon and a QR code will be automatically generated for the shortened or redirected link.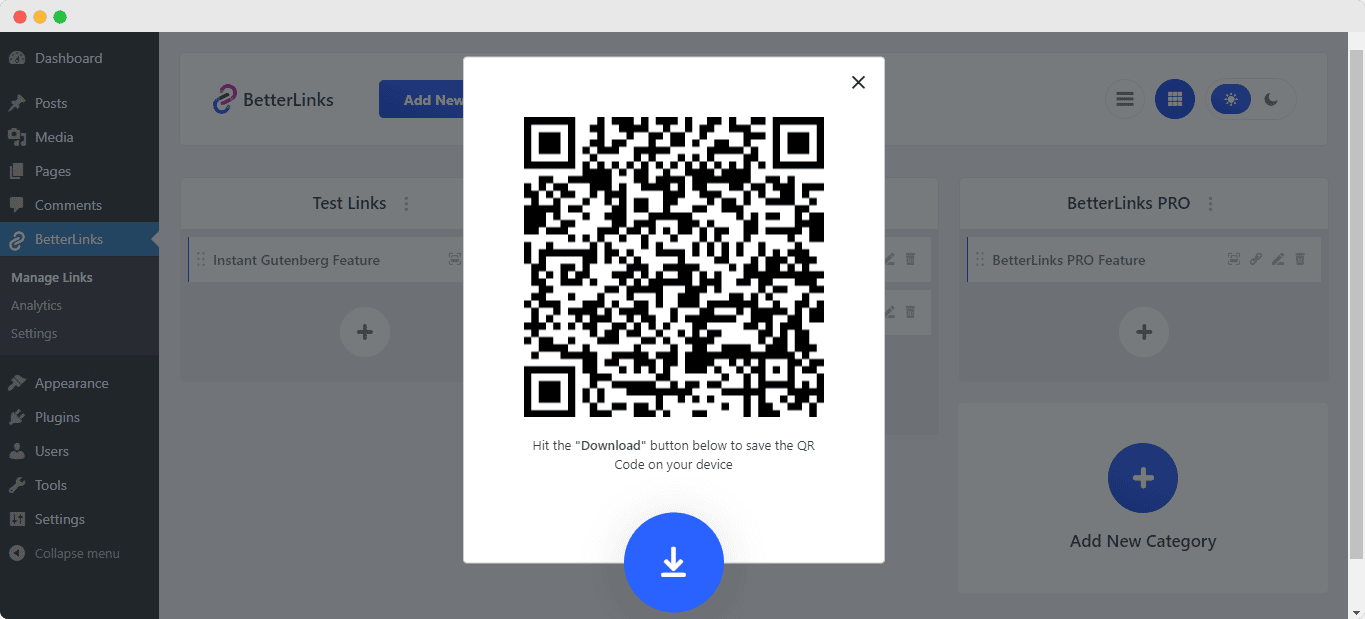 How To Download QR Code Images With BetterLinks? #
Once your QR code has been generated, you can easily download a '.png file' of the QR code by simply clicking on the 'download' button, as shown below. This way, you will be able to share the QR code in emails, marketing campaigns, printed flyers, store brochures, or anywhere else needed to bring site traffic to that specific link.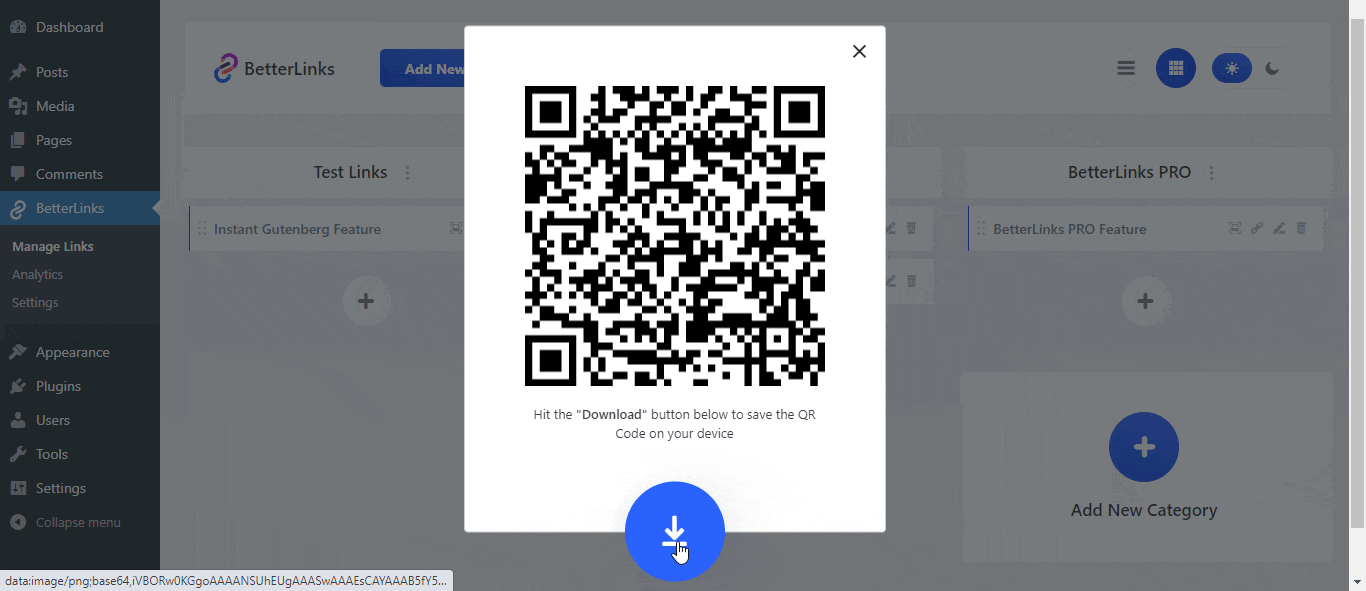 And that's it. By following these simple and easy steps you can generate QR codes using BetterLinks for all your links, instantly.
Need more assistance? You are welcome to contact our support team at any time or join our Facebook community to share your experience using BetterLinks.