BetterLinks PRO has a social share feature for UTM builder. It automatically creates UTM code for your URL and lets you share your URL the way you want it. And that saves you a lot of time with this instant social share. With this feature, you can give anyone a custom link and when they click on it, they will be taken to the social platform you choose and they can share the target URL with the parameters you have already set.
How To Use Social Share Feature In BetterLinks? #
Before you start, make sure to install & activate BetterLinks in your WordPress website. As this is a premium feature, you have to install and activate BetterLinks PRO as well. Then follow the guidelines here to use the social share feature with UTM builder in BetterLinks.
Step 1: Preview Your Automated UTM Code #
First, you need to go to wp-admin→BetterLinks→Manage Links. Now you need to go to your link and click 'Edit Link'.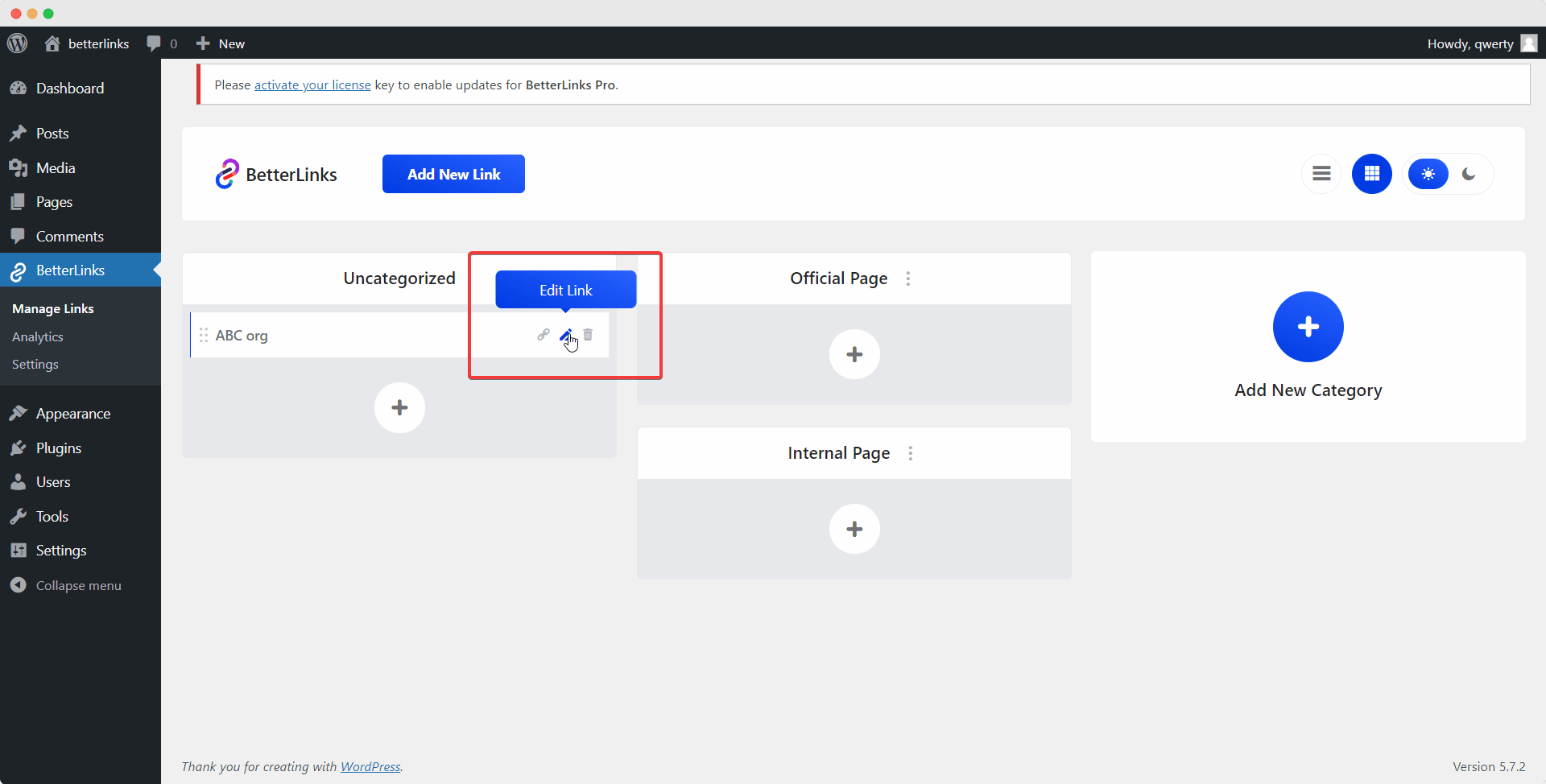 Next, you need to preview all the details you inserted before and then click on the UTM share icon.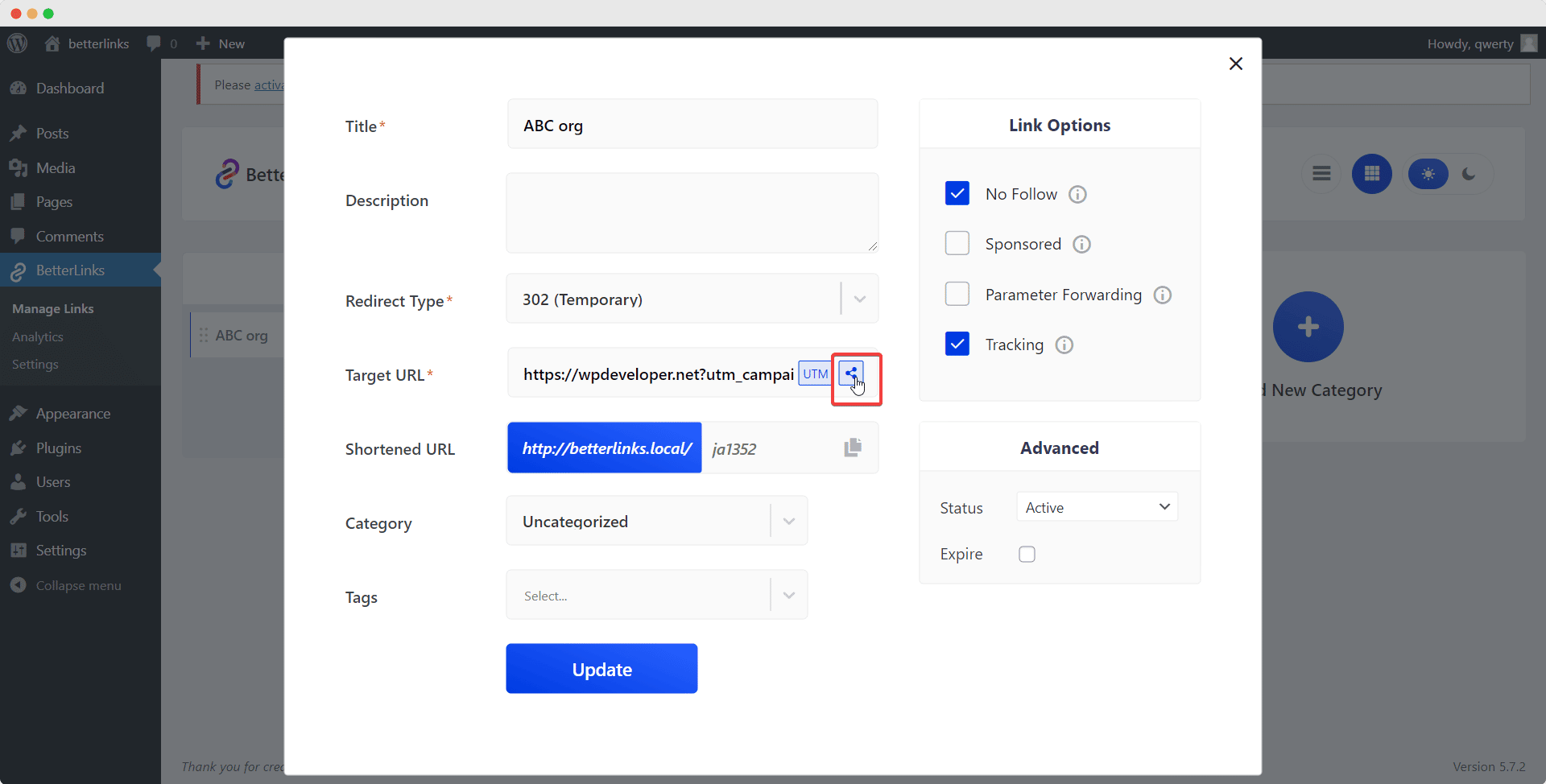 Here you will see all the social platforms you can instantly share with a unique generated link for social media sharing with the UTM builder of BetterLinks.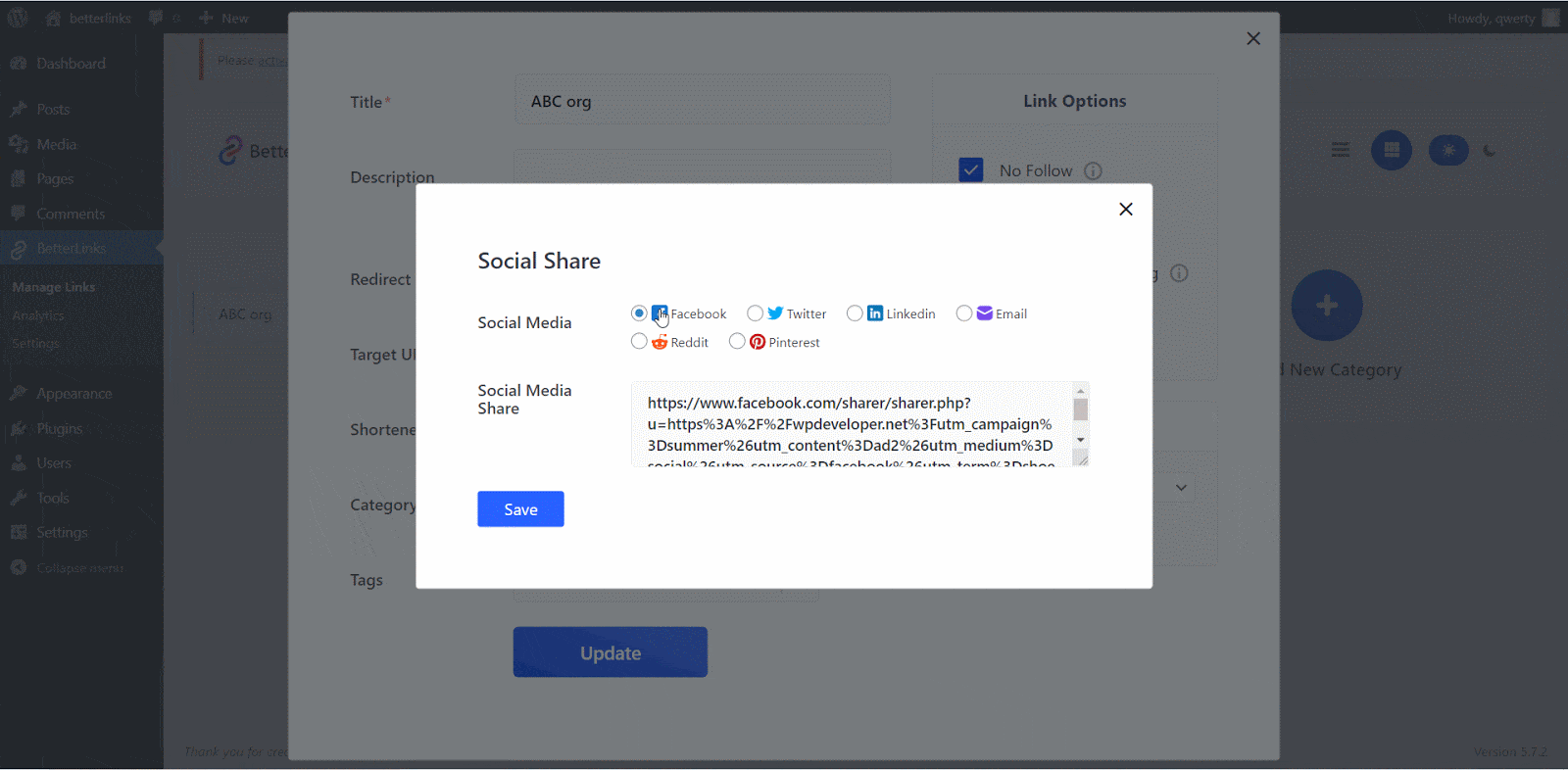 Step 2: Choose & Set The Social Share Parameters #
Now you need to select the platform you want to share and configure how you want to share.
After you configured the social share you need to hit the 'Generate URL' button and it will create a unique URL for this social share. Now you need to hit 'Save'.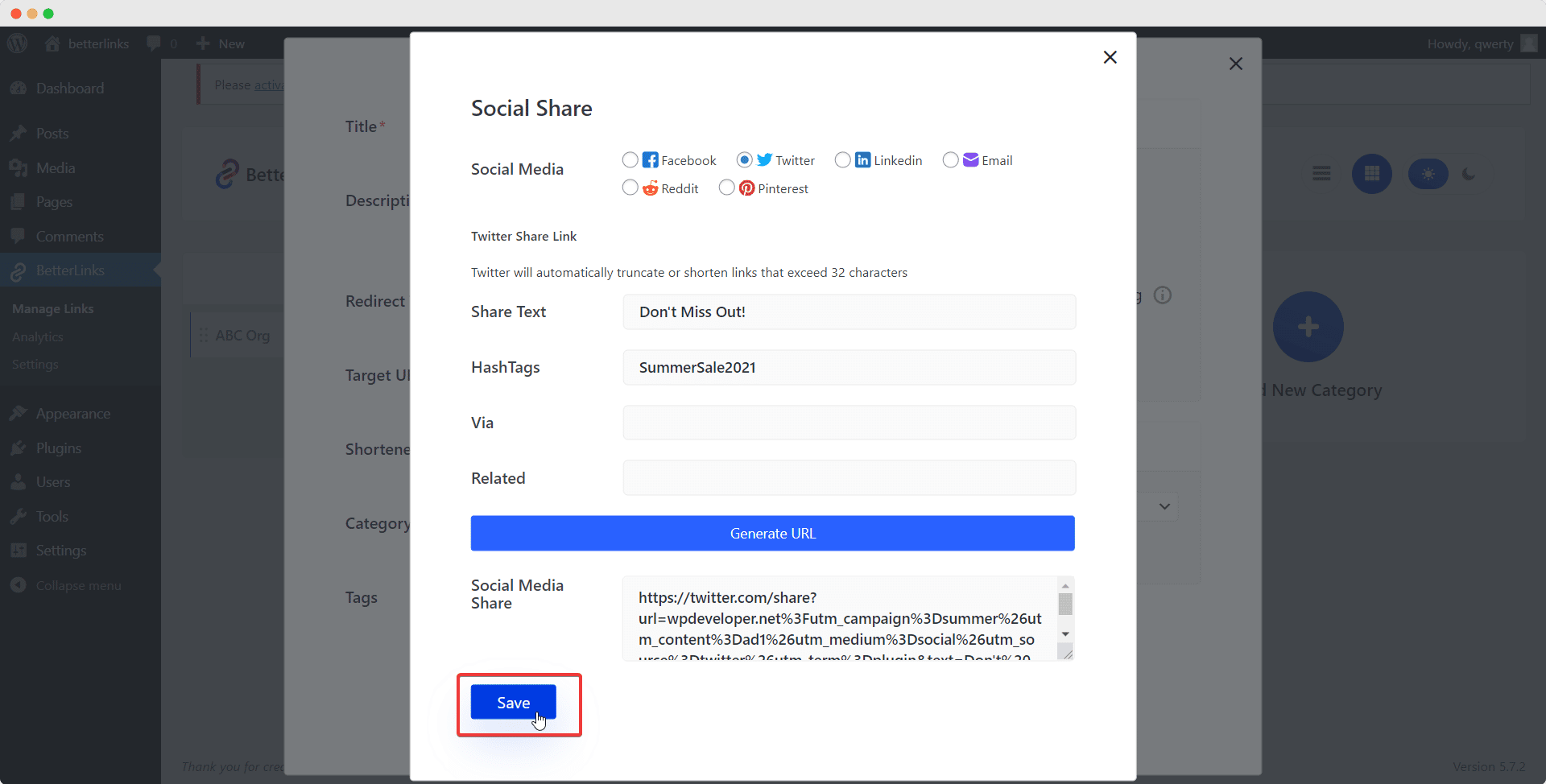 Step 3: Update Your Link To Save Changes #
Go over all the data that you just inserted and if it all looks good then just hit 'Update' and that's it. You just configured the social share feature of UTM Builder of BetterLinks.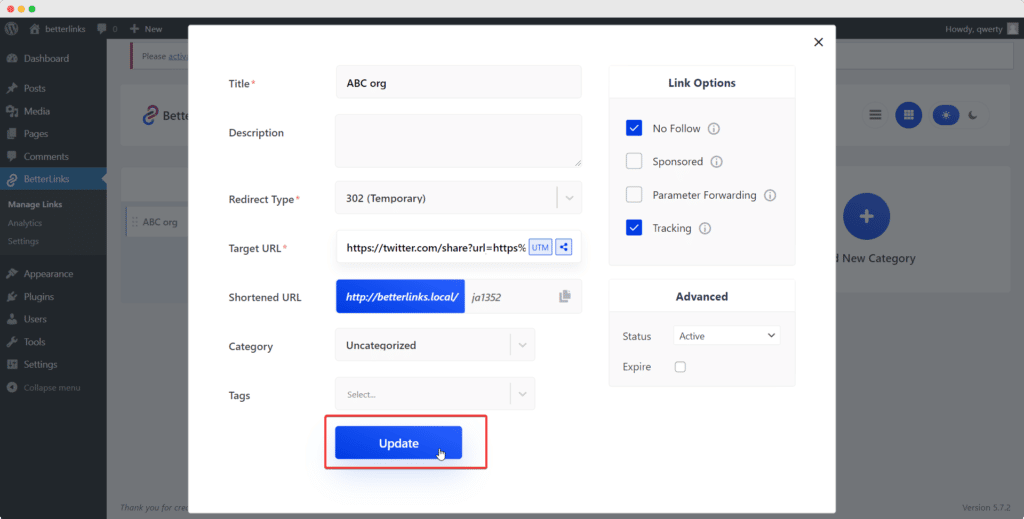 Now just copy the link URL from your BetterLinks dashboard by clicking on the 'Link' icon.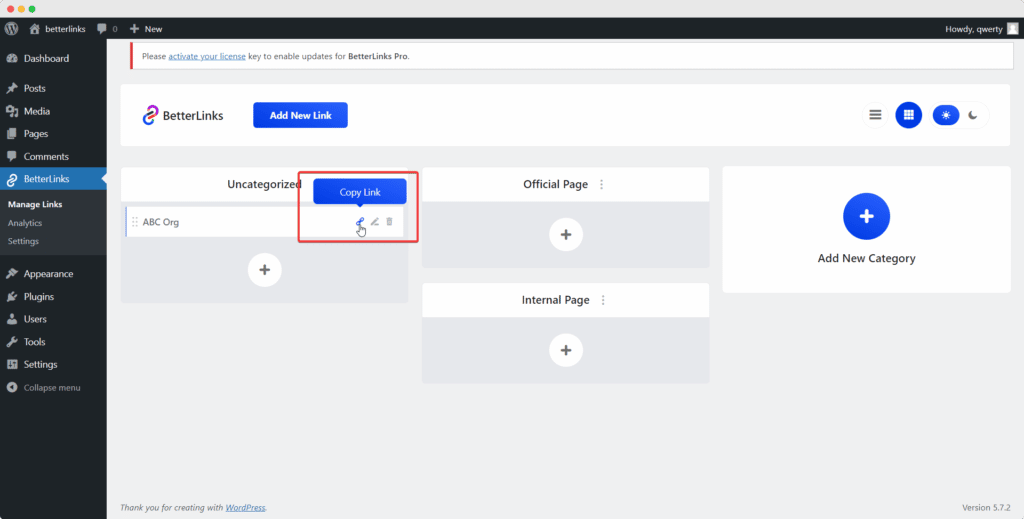 Open a new tab on your browser and just paste the link URL and hit enter.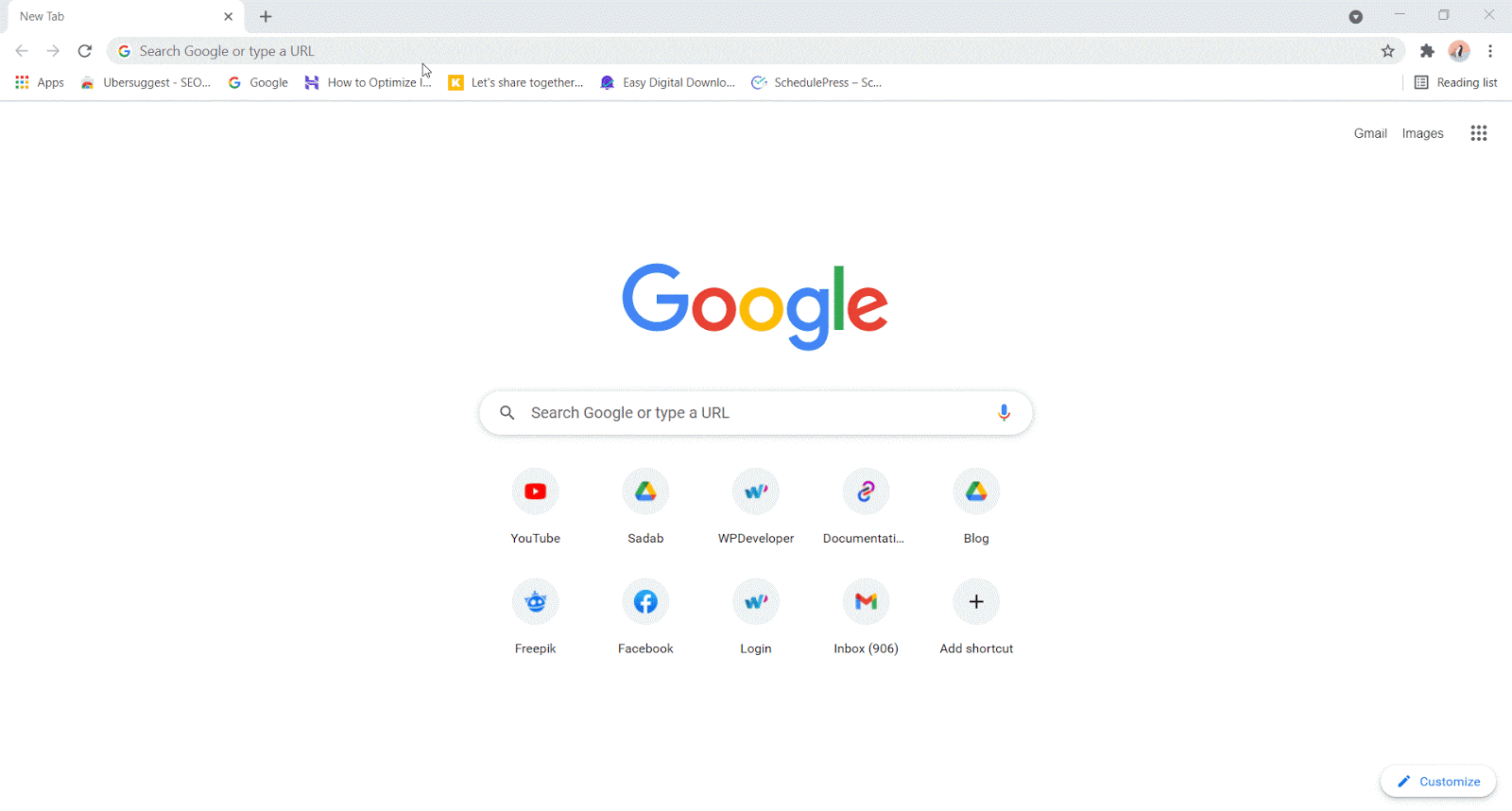 And that's how you use the UTM builder's social share feature with BetterLinks.
Need help with something? You are welcome to contact our support team at any time. And don't forget to join our Facebook community group for regular updates.