BetterLinks is an advanced WordPress link management plugin that lets you shorten, track and manage your URLs in one place. With this plugin, you can also disable bot clicks on your URLs and thus prevent bot traffic to your web pages.
Follow the step-by-step guidelines below to learn how to prevent bot traffic with BetterLinks.
Step 1: Install And Activate BetterLinks #
First make sure that you have installed and activated BetterLinks free WordPress plugin on your website.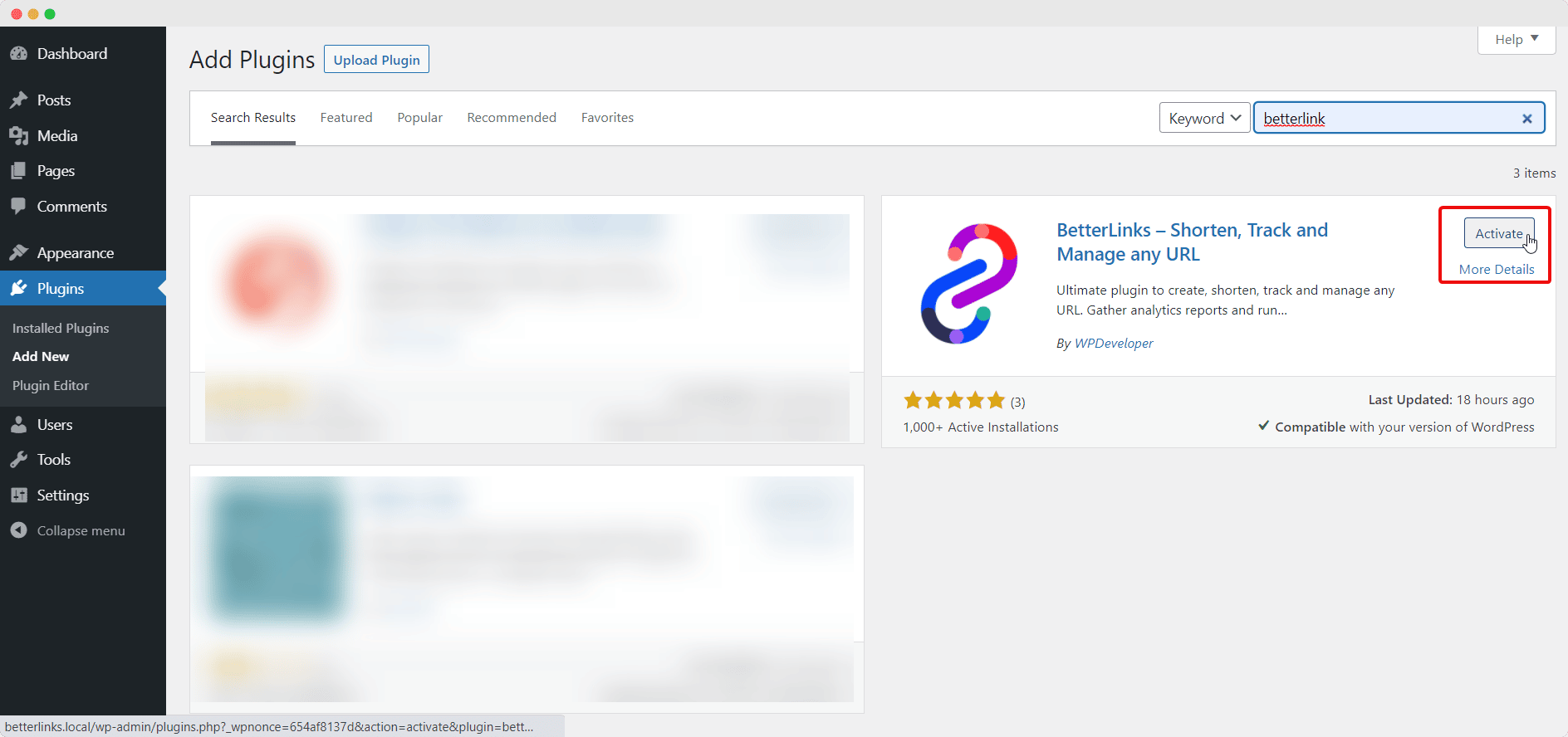 Step 2: Disable Bot Clicks Your Site #
Next, head over to BetterLinks→ Settings from your WordPress dashboard. Under the 'General' tab as shown below, mark the checkbox for 'Disable Bot Clicks'. This will now prevent bot traffic to your website or web pages.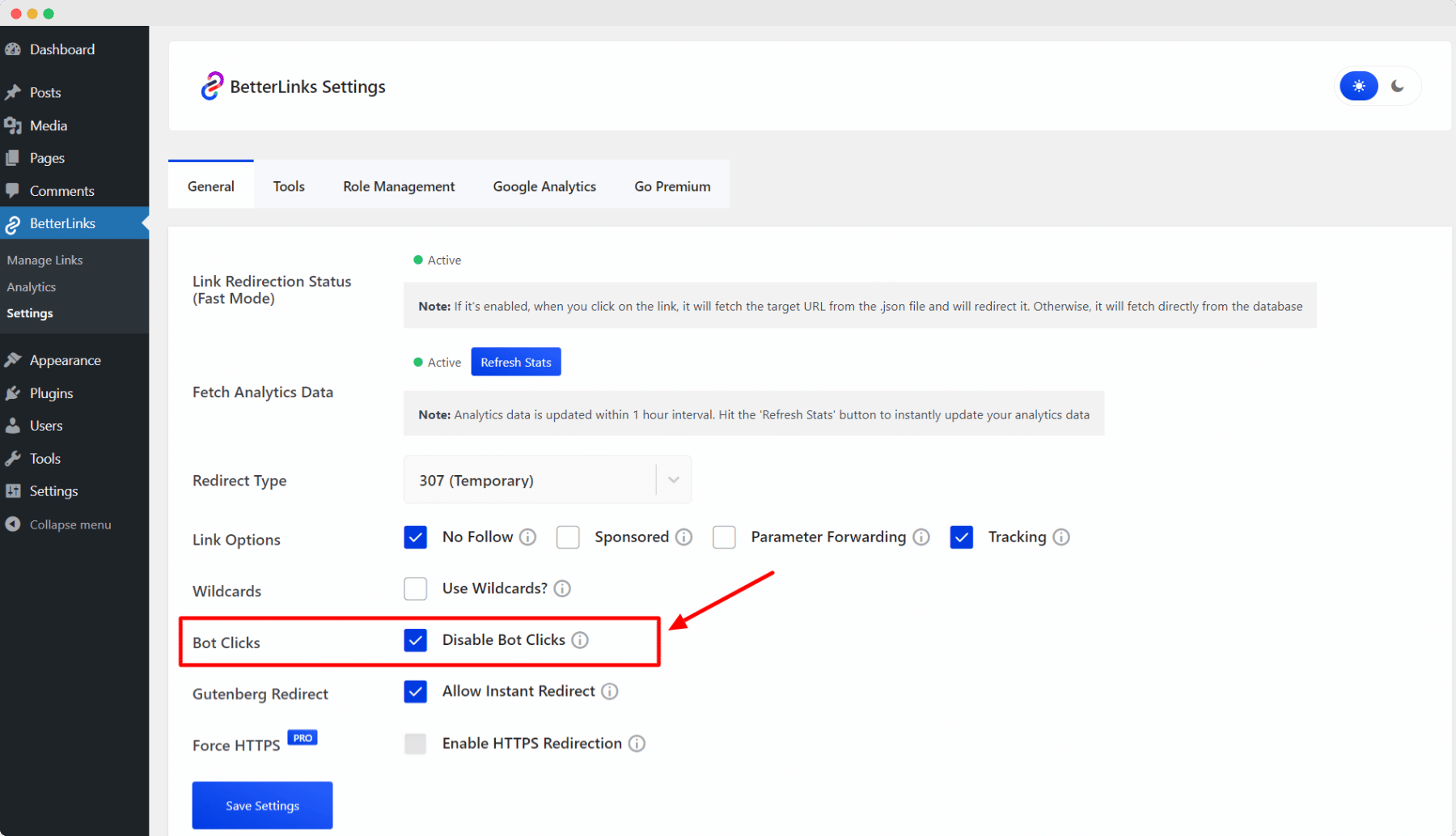 Click on the 'Save Settings' button when you are done to update your changes.
This is how you can disable bot clicks and prevent bot traffic to your website with BetterLinks.

Need assistance? Feel free to reach out to our support team for any issues.