If you install BetterLinks PRO, you will get some advanced features that make link management more effective. You can easily ensure the success of your campaigns using the exclusive tools of BetterLinks PRO. 
Follow these step-by-step guidelines to install BetterLinks PRO.
How To Purchase BetterLinks PRO? #
First select which pricing plans for BetterLinks PRO you want to select. There are multiple packages you can choose from.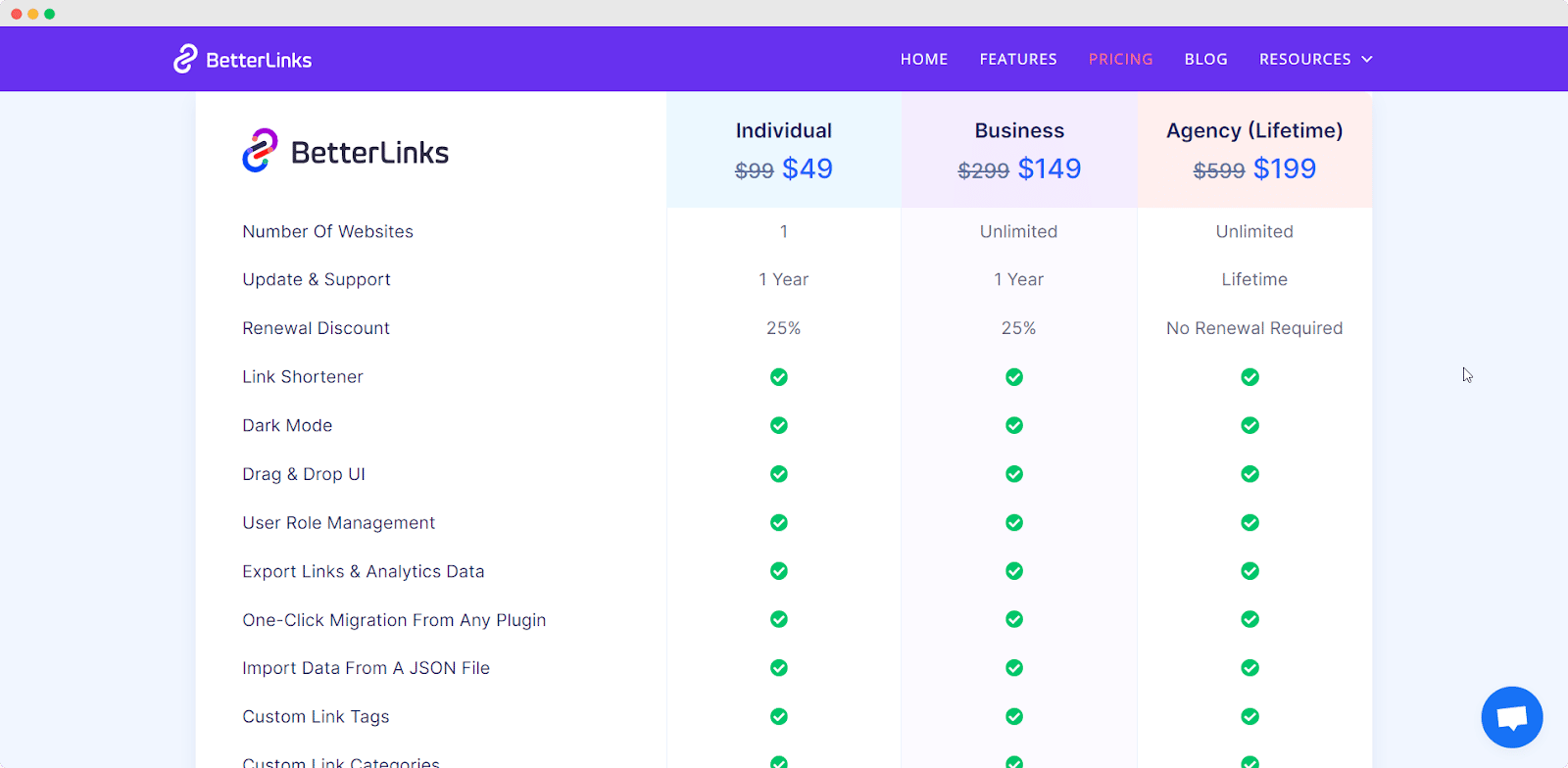 How To Install BetterLinks PRO? #
Now that you have purchased BetterLinks PRO, let's talk about how you can install and activate it. Just follow this simple step-by-step guide to install BetterLinks PRO.
Note: You must install BetterLinks free version in order for the premium version to work.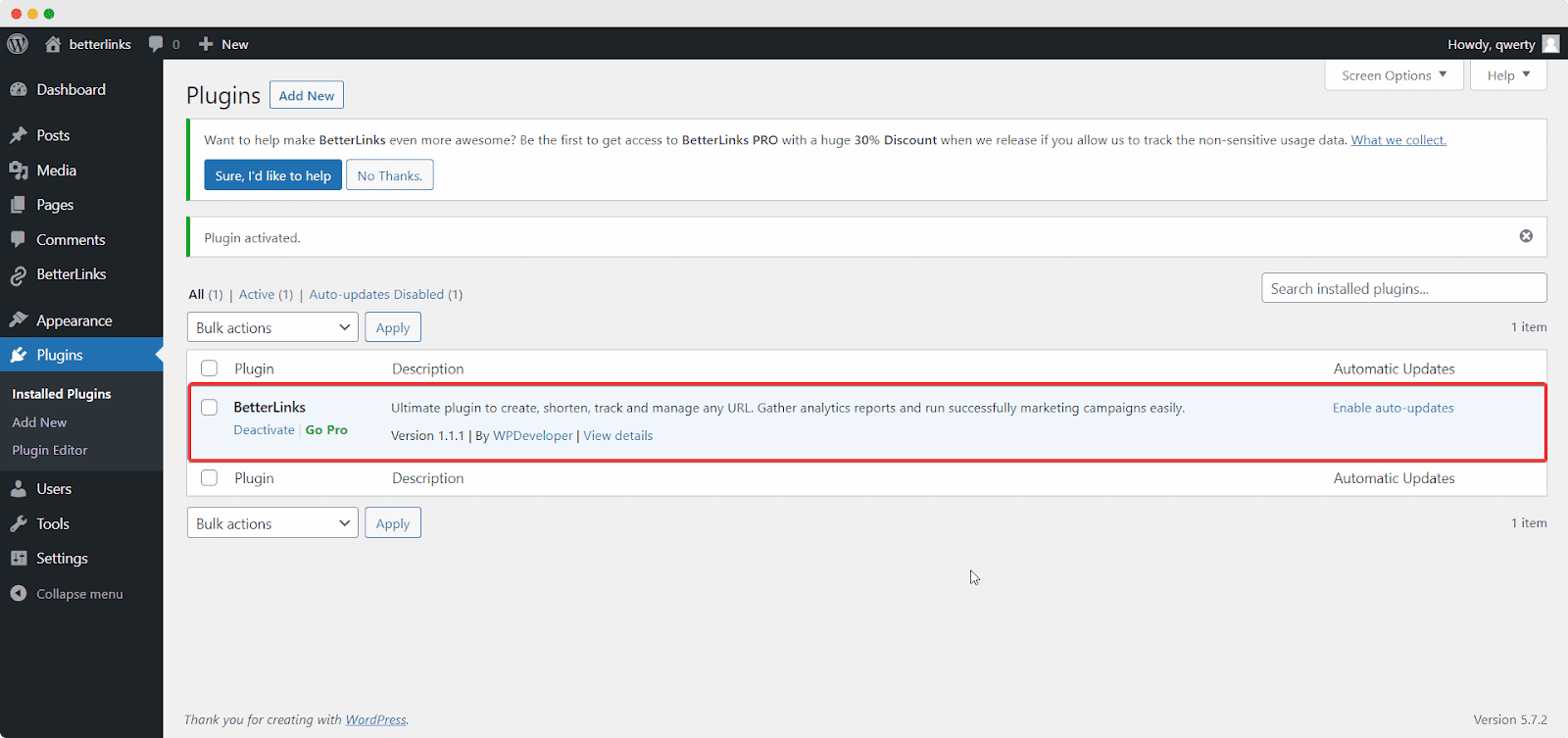 Step 1: Download The BetterLinks PRO Plugin #
Go to your WPDeveloper account and under the "Downloads" tab, you will see your downloadable files. Afterward, download the plugin file. It will look like the image below.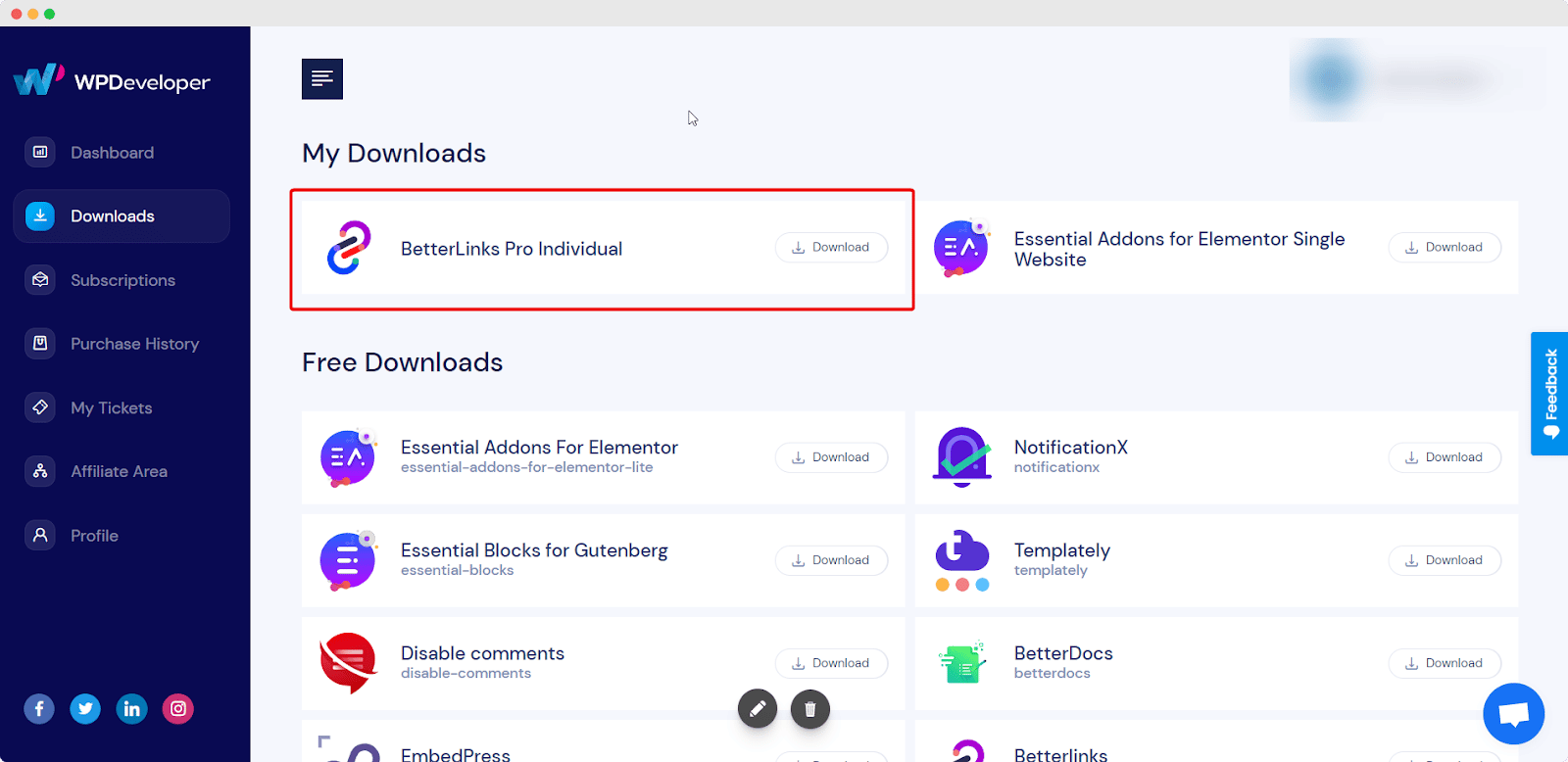 Step 2: Upload The Zip File On Your WordPress #
Navigate to the Plugin page of your WordPress Dashboard. You need to click on the "Add New" option and then upload the BetterLinks PRO zip file that you just downloaded. After successfully uploading you need to click on the "Install Now" button.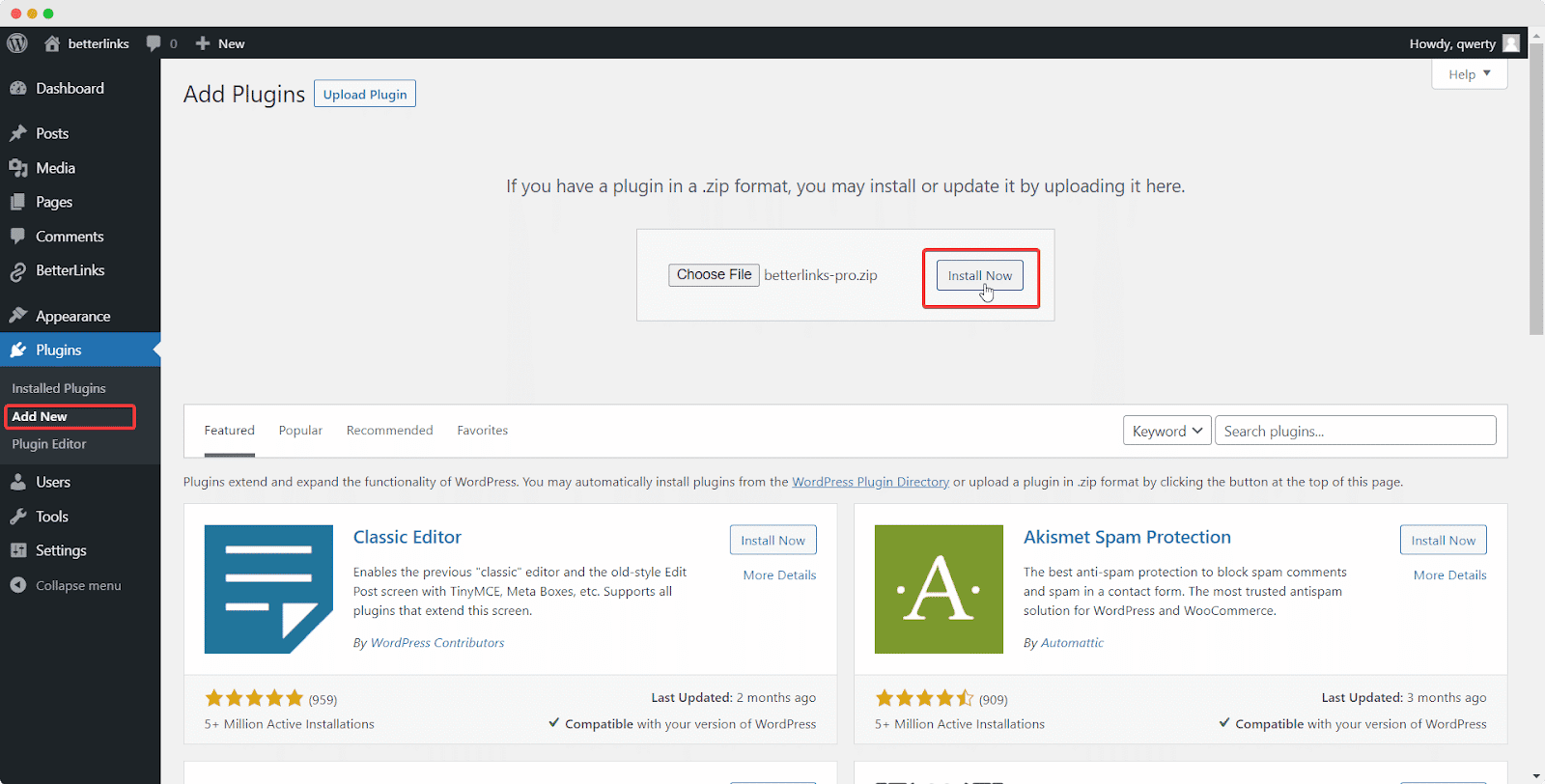 After installing you need to 'Activate' the plugin on your WordPress.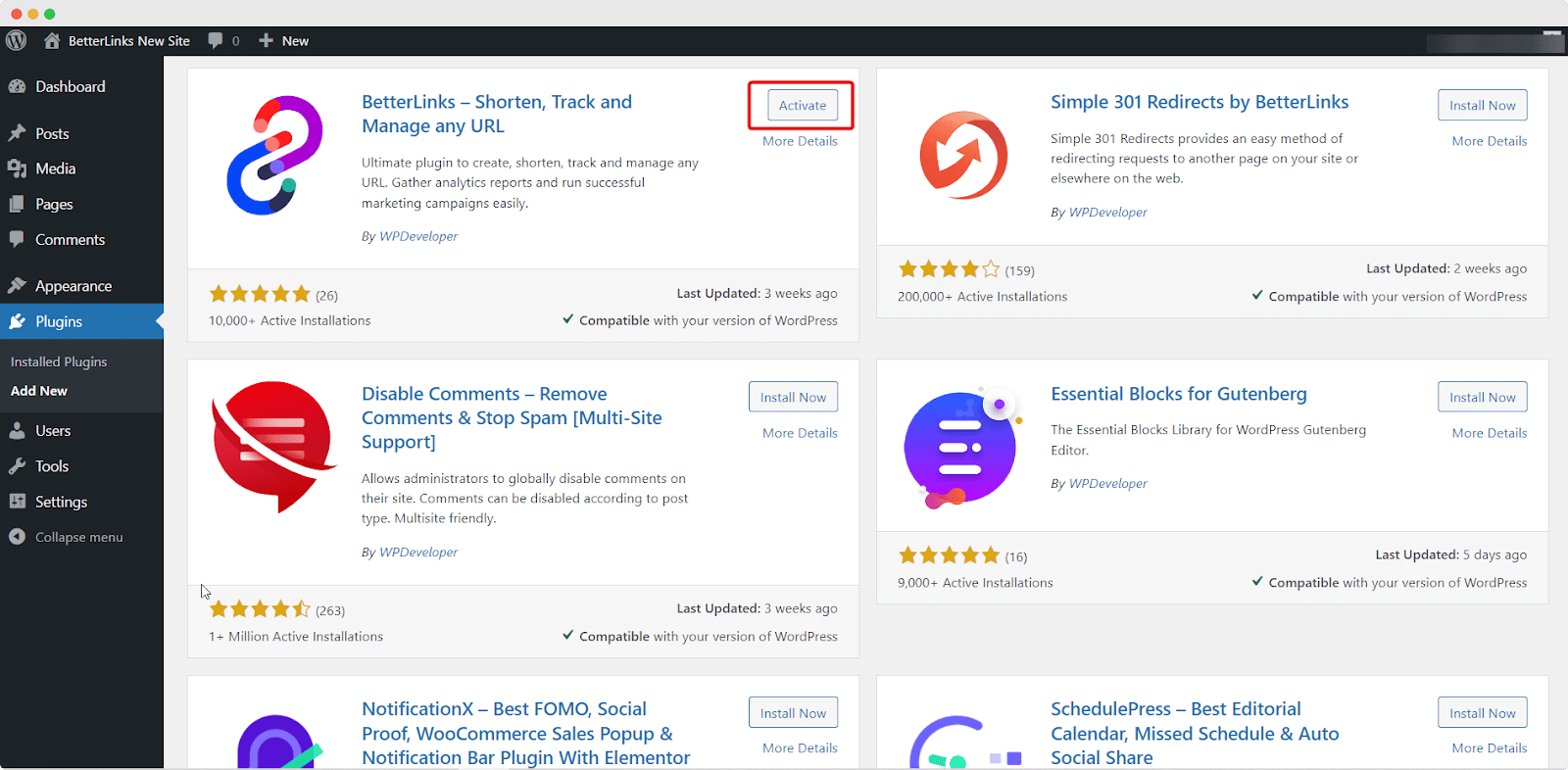 Step 3: Input License Key To Validate BetterLinks PRO #
For the final step, you need your license key from your WPDeveloper account and validate BetterLinks PRO. To understand how to validate BetterLinks PRO in detail read this documentation.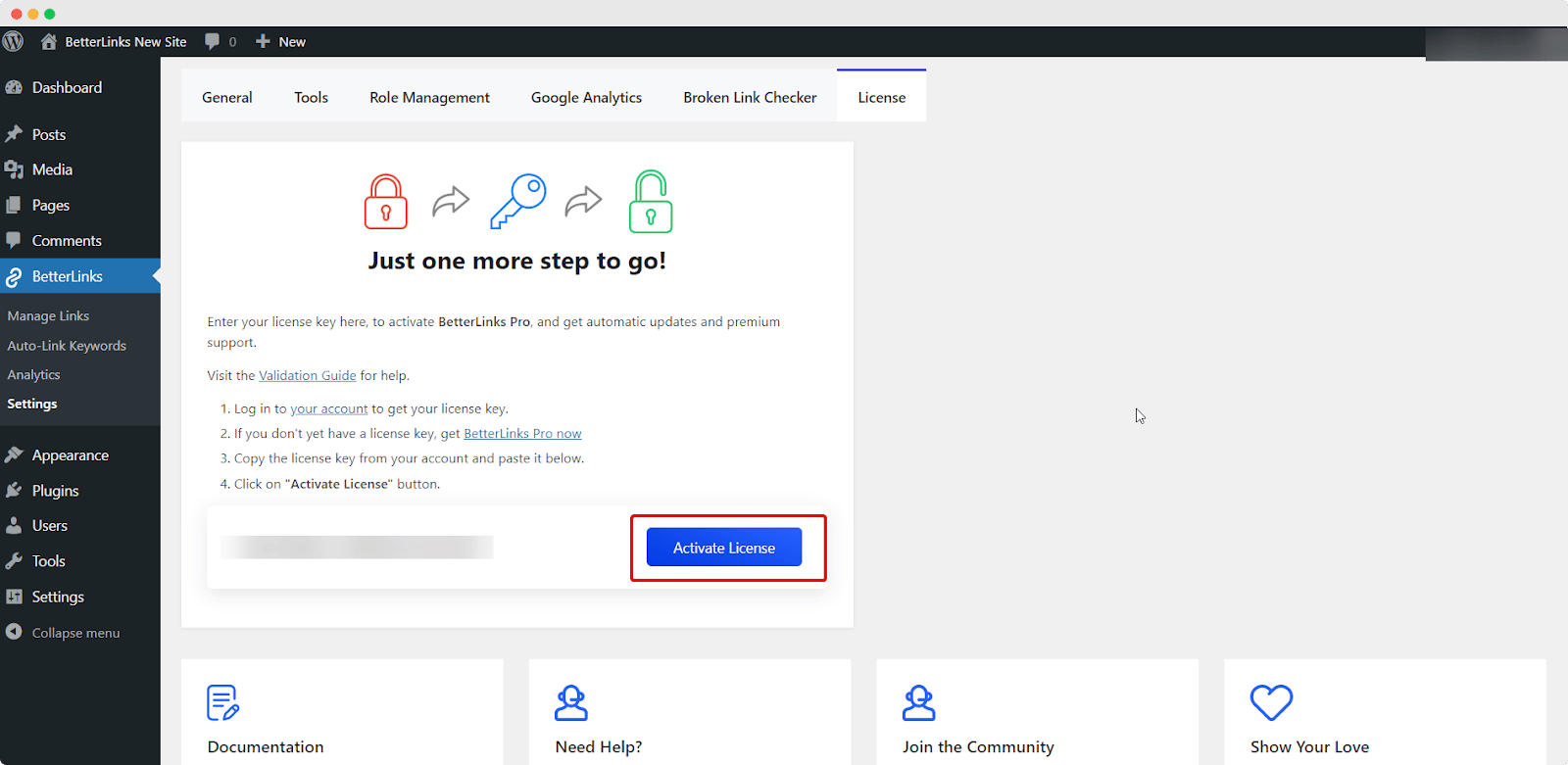 After you have finished activating BetterLinks PRO, this is how your plugin page will look like: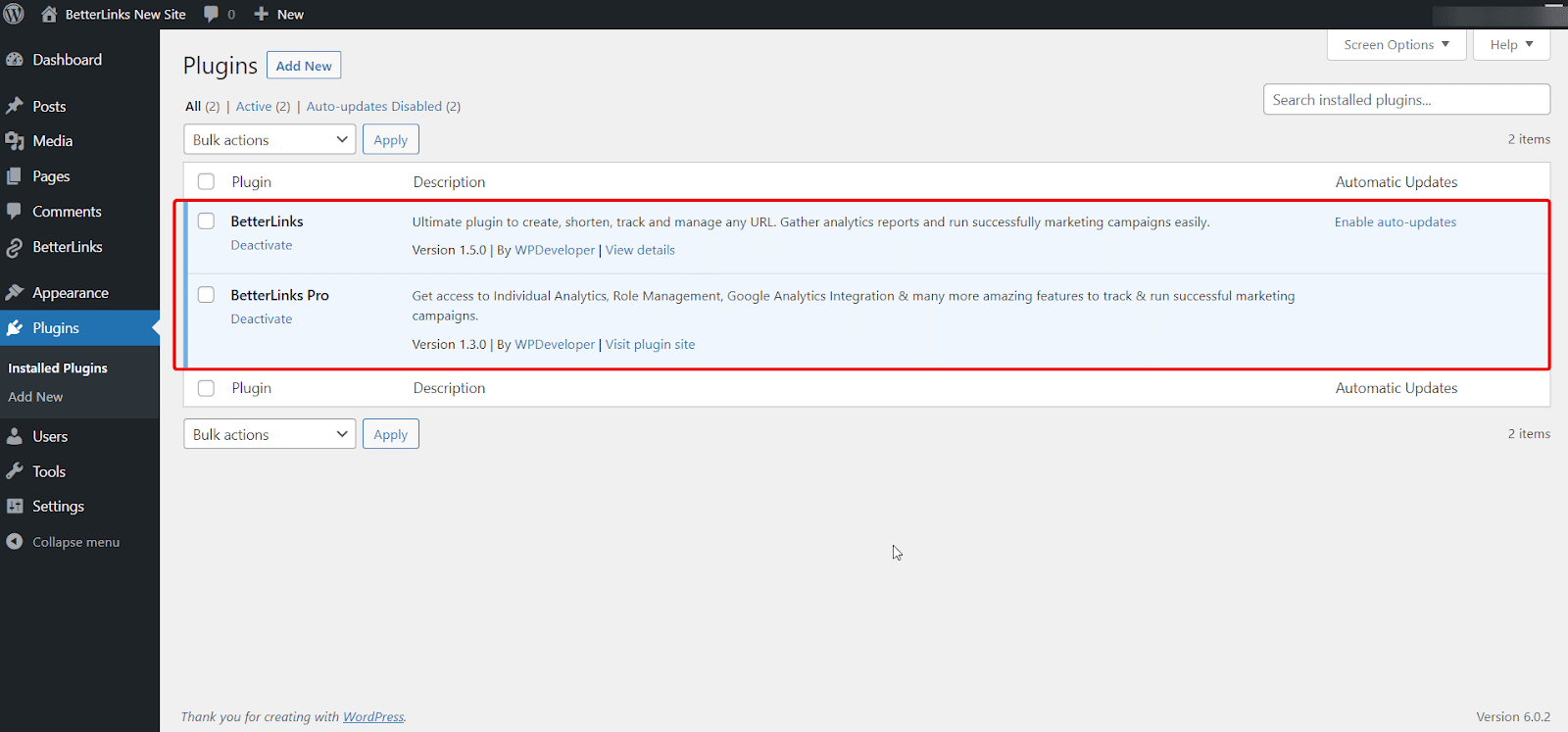 This is how easily you can install BetterLinks PRO into your WordPress dashboard. 
Need assistance? You are welcome to contact our support team at any time. And don't forget to join our Facebook community group for regular updates.