Google Analytics allows website owners to gather valuable insights about their website's performance and user behavior. To start with Google Analytics 4, you'll need to collect your Measurement ID (usually starting with "G-"), which is a unique identifier for your website within the Google Analytics platform.
Collecting Google Analytics Measurement ID #
Follow the step-by-step guide on how to collect your Google Analytics Measurement ID (previously known as the Tracking ID):
Step 1: Sign in to your Google Analytics Account #
Go to the Google Analytics website (analytics.google.com) and sign in using your Google account. If you don't have an account, you'll need to create one first.
Step 2: Set Up A New Property #
Once you're signed in, you'll be taken to the Google Analytics homepage. From there, click on the "Admin" button located in the lower-left corner of the page. This will open the Admin panel.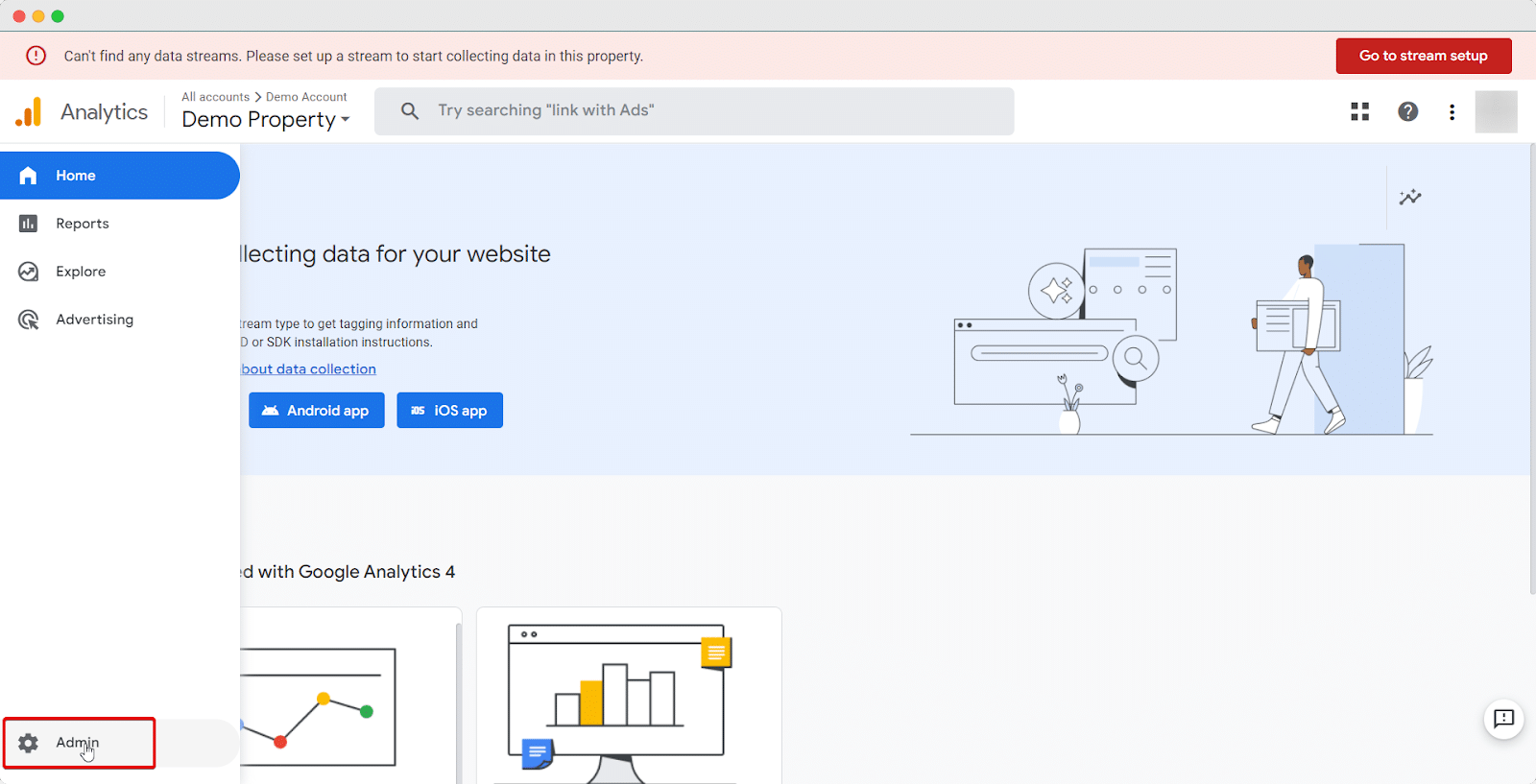 Now, at the top of the Property column, click on 'Create Property' to create your Property. If you've already created the Property, the below step is not for you.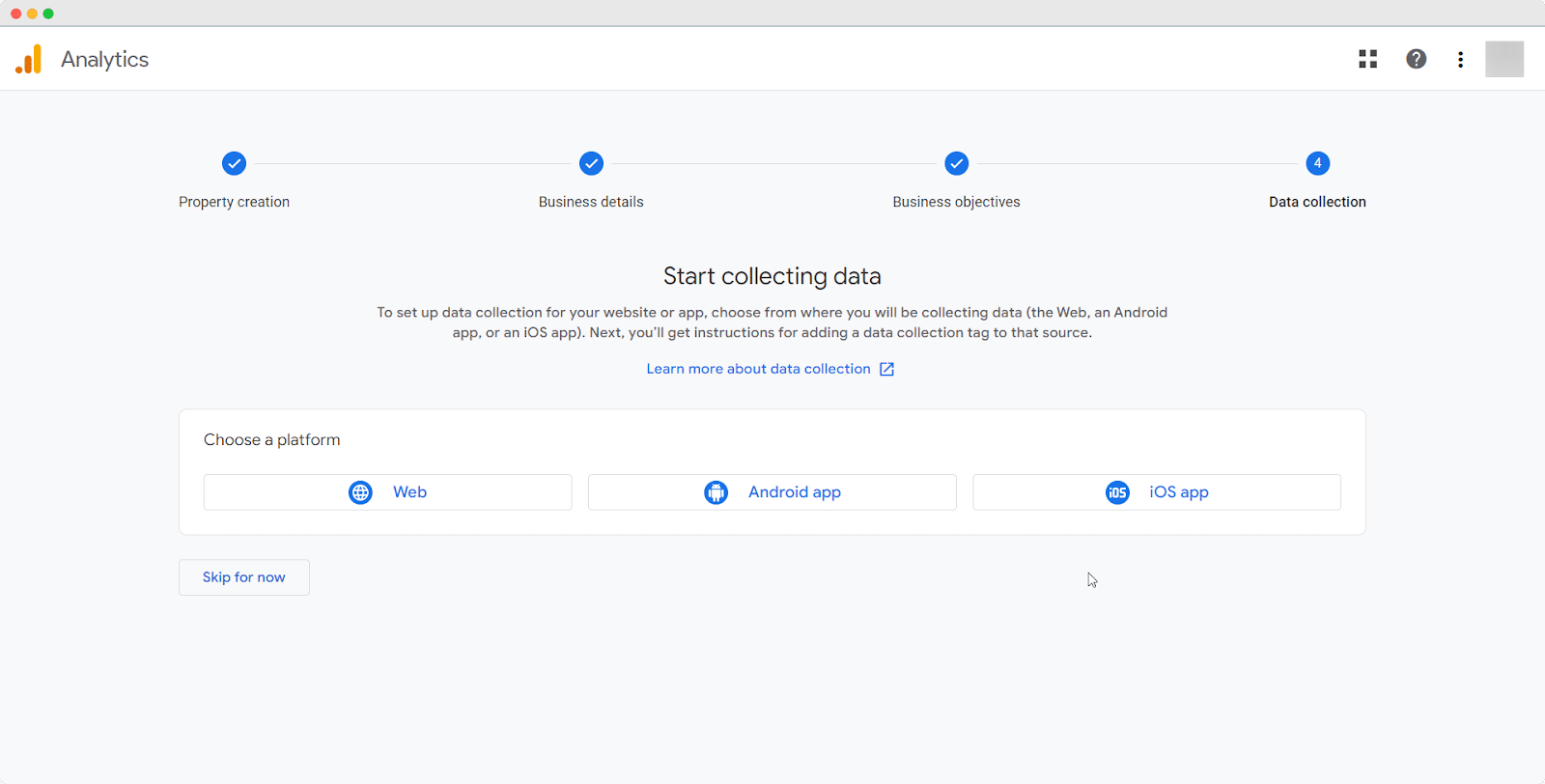 Step 3: Collect Your Google Analytics Measurement ID #
Once, you're done with setting up your property, click on 'Data Streams' in the Property column to get the Google Analytics Measurement ID. Remember, while creating Data Streams, you need to choose the platform 'Web'.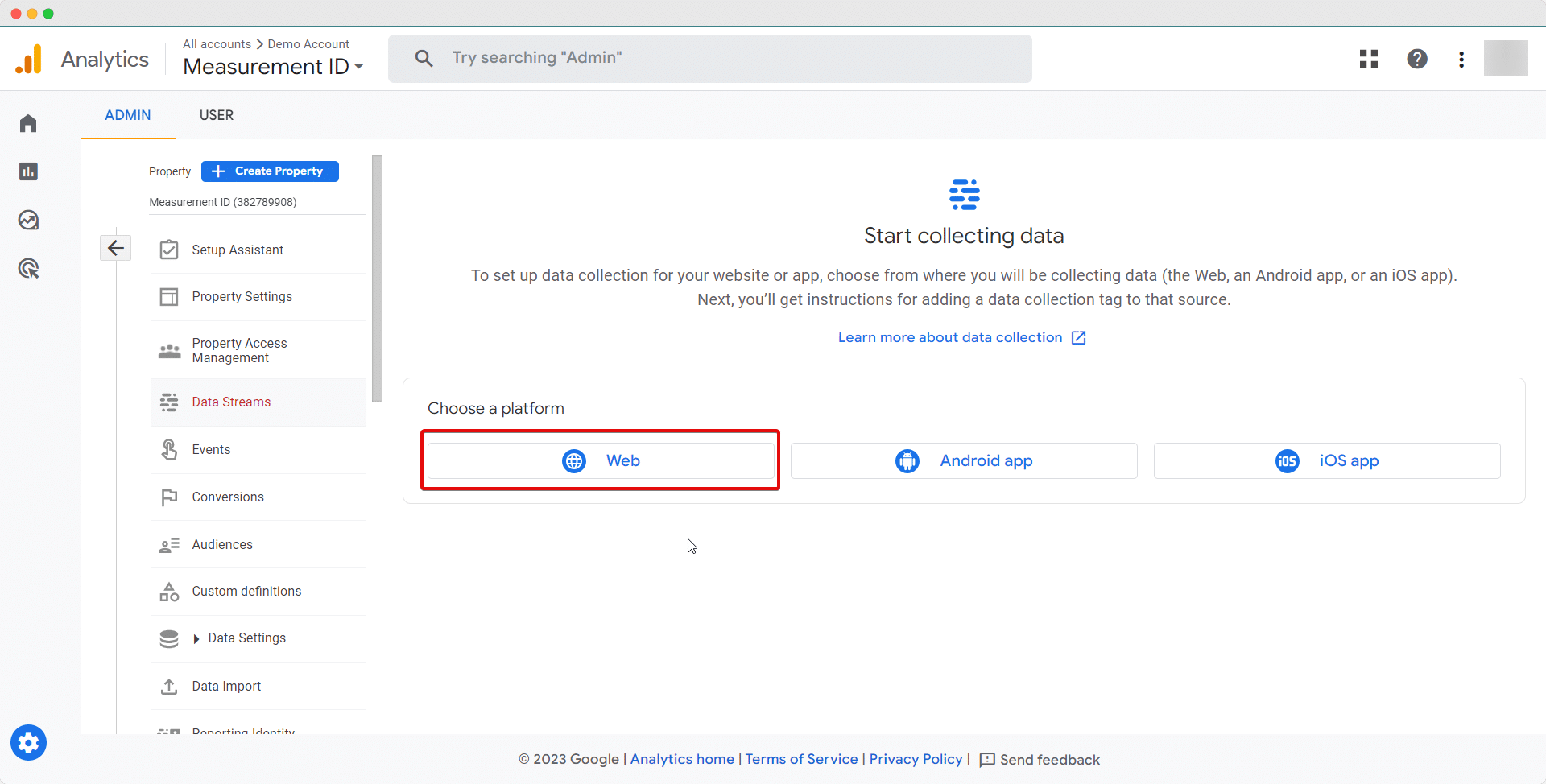 As you set up your 'Data streams' and 'Property', now you'll get the below result when you click on 'Data Streams'.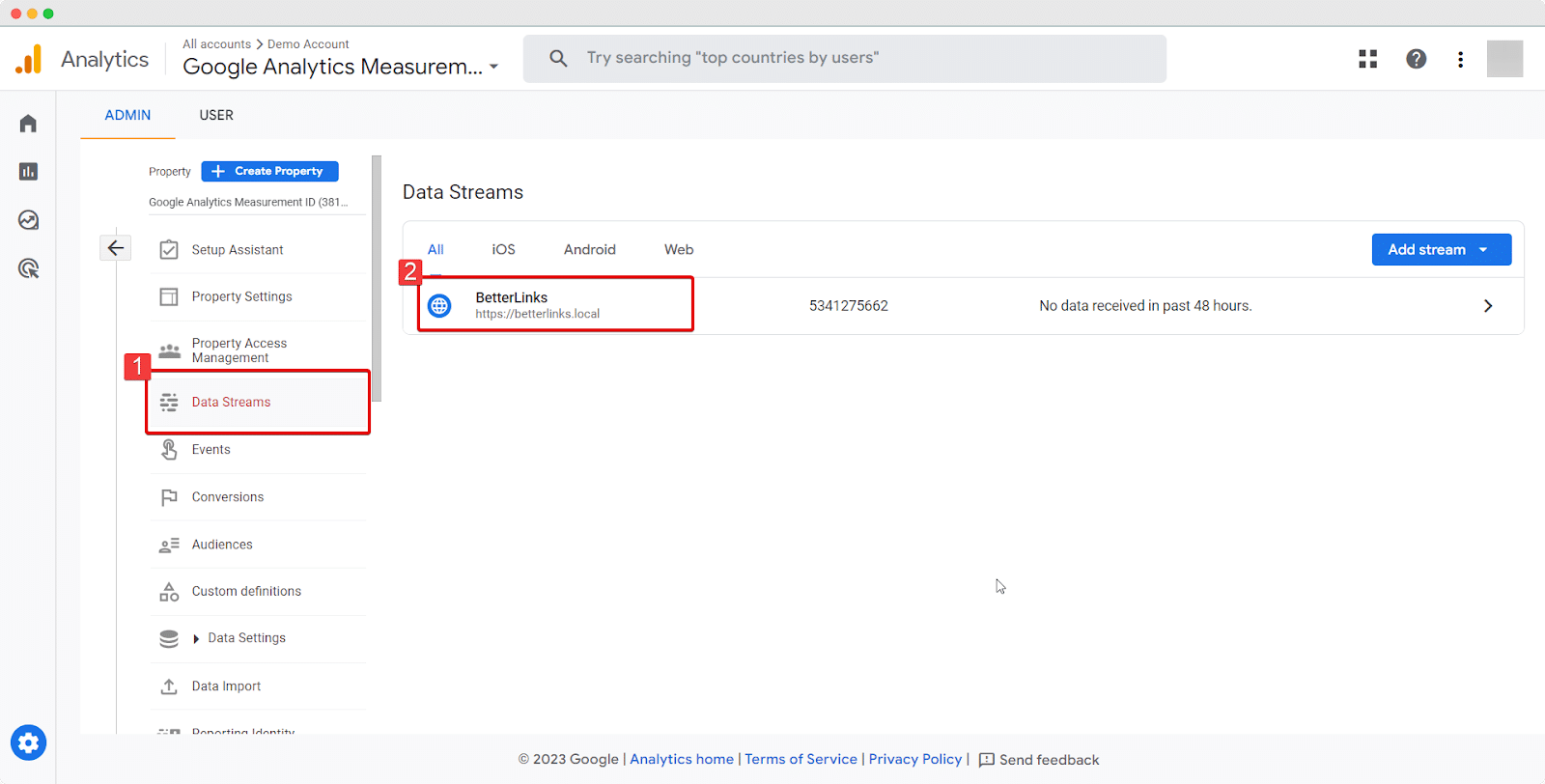 After clicking on your Property under the 'Data Streams' section, the below page will appear on your screen from where you can collect the Measurement ID. Now just copy the ID from the below-marked section.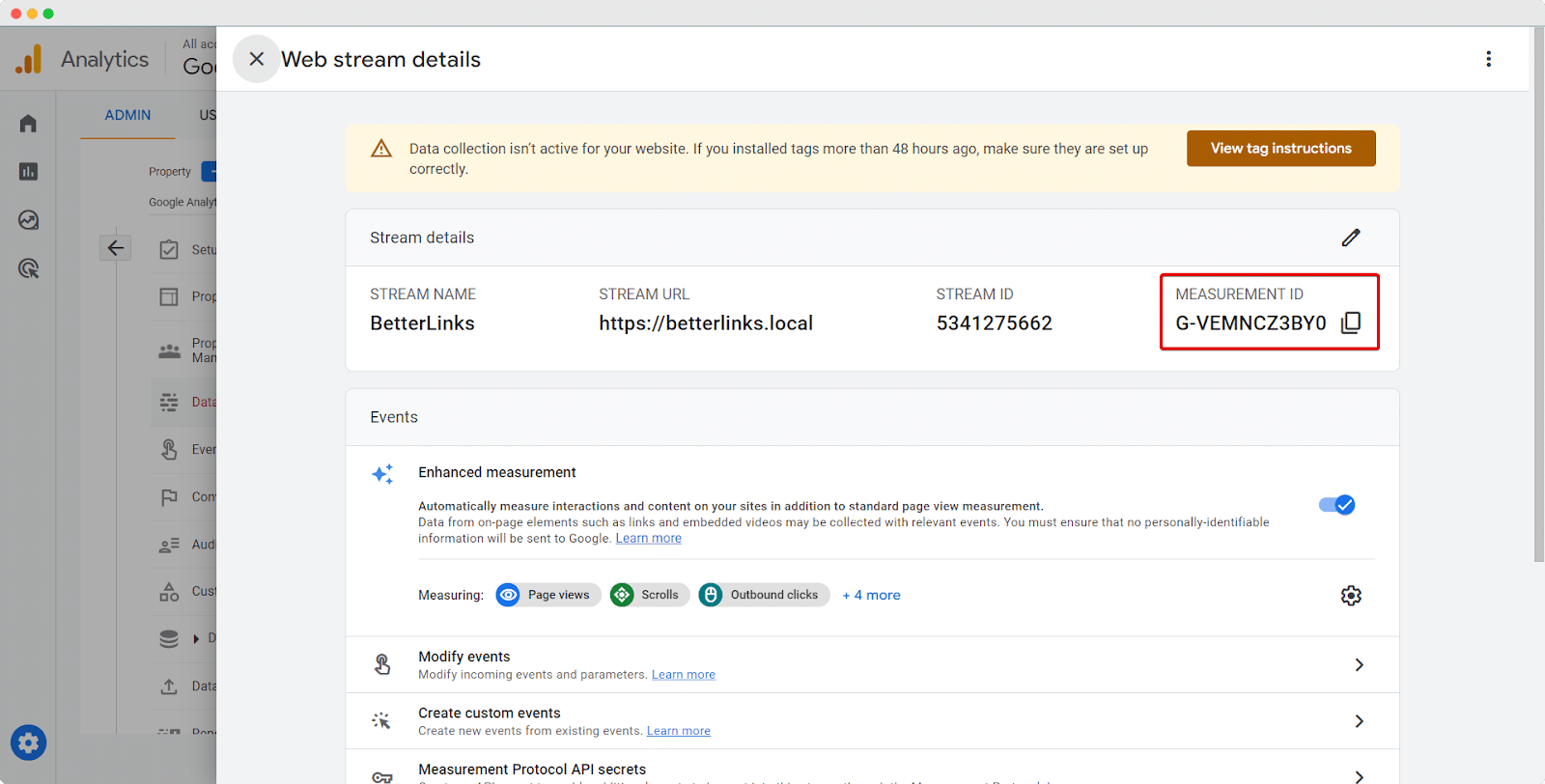 Thus, you can easily collect your Google Analytics Measurement ID. Now you can proceed with integrating the Measurement ID into your website to start tracking and analyzing your website's data.
Getting stuck? Contact our dedicated support team for further assistance.