Instead of using long URLs of your WordPress website content to do promotional activities, social shares or any related purpose looks messy. If you make links short, and simple they can easily get noticed and understandable for online visitors. You just have to get the best WordPress short URL solution to create short links, track link performance, and more with some simple steps.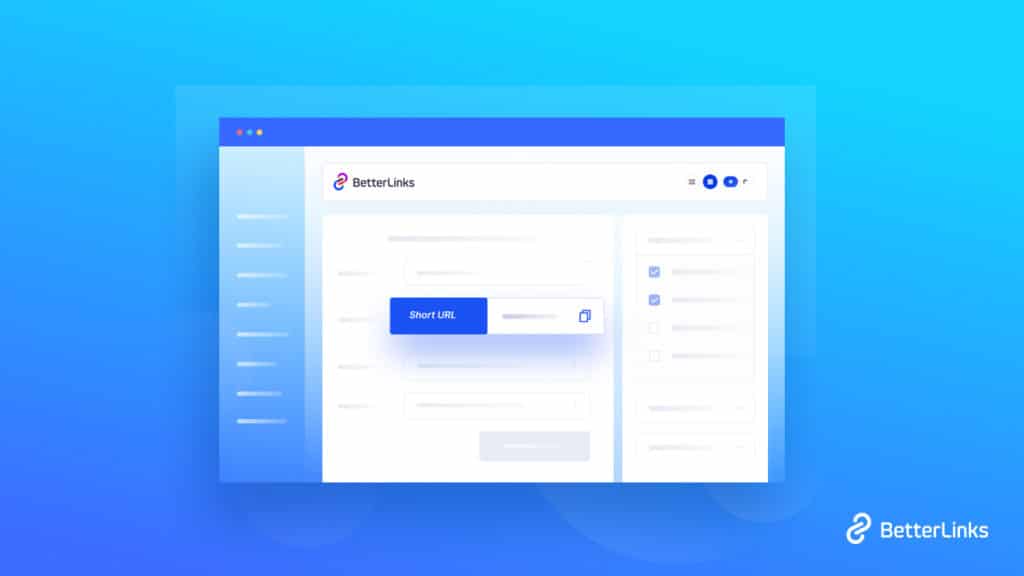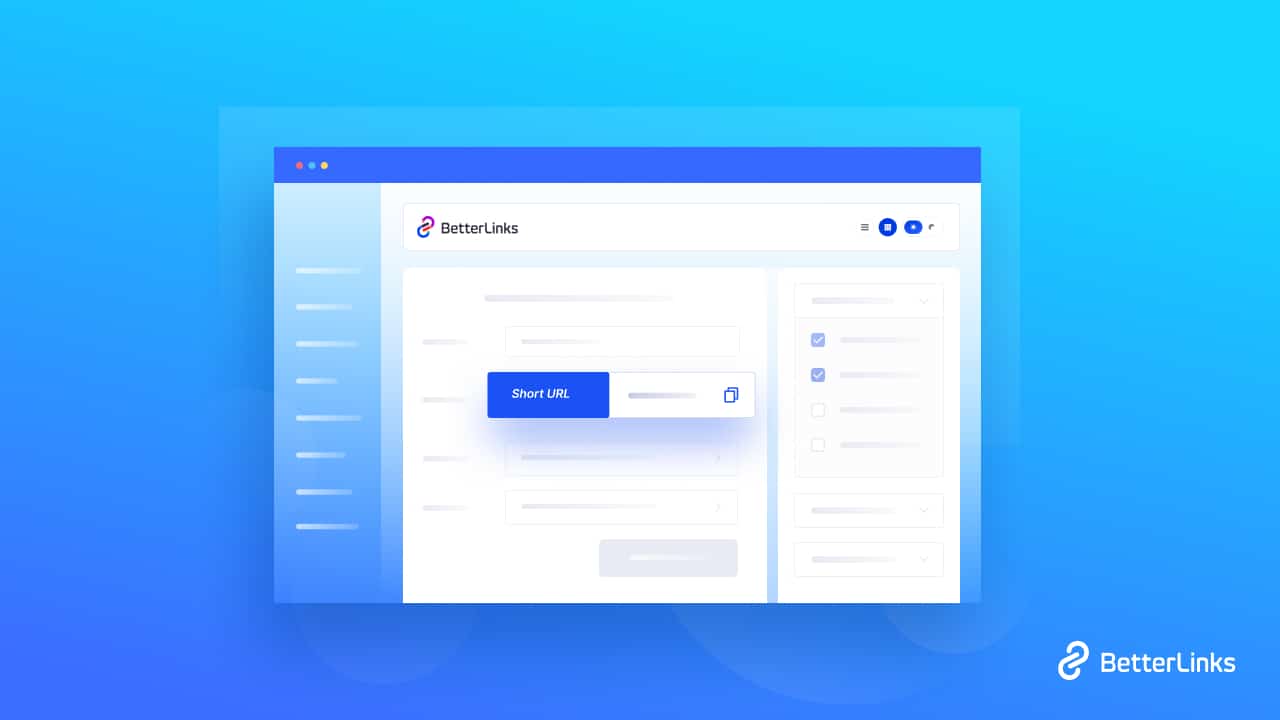 Don't you worry! BetterLinks – the latest best link management solution for WordPress has come to solve all kinds of link-shortened issues. And improve your site link performance, affiliate marketing, or any type of promotion activities in advance. You can easily track each link's performance, manage user roles, and more by using this all-in-one solution. Excited? Enjoy reading till the end!
Why Does Your Business Need A URL Shortener? 
Tons of benefits is relying on getting a complete URL shortener to manage any kind of links online. You can run successful campaigns, do shares, boost click-through rates of your links and track them all exclusively. Let's take a look at all pinpoints below:
Make Your Links More Manageable
Suppose your desired link is https://wpdeveloper.net/clear-cache-major-browsers/ and you can make wpdeveloper.net/clear-cache look more specific, short, and understandable. This can easily be memorable and shareable for your online visitors on social media platforms, communities, or can look for any time. And you can do this quickly by using an advanced link shortener solution without hassles.
Easily Can Choose Link Redirection Types
Advanced URL shortener helps not only help to shorten links but you can also choose different redirection types for your separate links. Like 301 for permanent link redirections, 302, 307, or others for temporary link redirections and all.
Track & Compile Clicked Data
URL shorteners can easily track individual links and generate compile lists including all links. The best URL shortening solution comes with in-built analytics so that you can check your link performance growth at a time and get a detailed report of it. Except this, you can export, analyze it personally and choose to or import new whenever you want.
Accelerate Click-Through Rates
When your links are short, your visitors can feel safe to click and view your content. Long URLs sometimes look like spam and are unorganized too. To provide a professional look at your all workable links whenever you want can provenly increase click-through rates.
Promote Sharing On Social Media Networks
Short URLs are easily shareable on social media networks. Because socially shared content is itself very tiny and very focused. And it looks awkward when you do any marketing promotion with long links, or with long post links. Either way URL shortener works like a blessing. You can easily shorten, redirect, and track all link data in advance.
Guide: How To Create WordPress Short URL With BetterLinks
Introducing BetterLinks the complete URL shortening, tracking, and redirection solution for WordPress users. You can now easily create WordPress short URLs, choose your preferable link redirection types, manage affiliates, marketing campaigns, and more with this latest advanced link management solution BetterLinks.
And BetteLinks is the latest and best because of its advanced data fetching workability. It completely fetches data without hitting your website direct database rather than first checking on your JSON file.
If your database is hit first it makes your site slow and the link organizing process lengthy. BetterLinks make sure your site faster loading and efficiently manage your links in advance. Check out what more BetteLinks has to offer you below:
What BetterLinks Has To Offer You?
Create, customize & shorten any type of links with ease
Choose between affiliates or campaign links like no follow, sponsored, etc.
Set up link redirection with 302, 301, or other types as per your need
Manage links with separate categories, tags & get Wildcards facility
Help to disable any bot links in advance & make your site link secure
Fetch data directly from JSON file & process in fast mode
Evaluate marketing campaigns with advanced UTM builder
Set up link redirection expiry date & status
Export/Import all link shorten data anytime
Forcefully redirects target URLs in HTTPS
Advanced User Role Management facility
Mesure link performance with In-built Analytics
Powerful integration with Google Analytics
Split Testing facility for dynamic URLs, and a lot more
Start Making Your WordPress Short URL With BetterLinks
BetterLinks helps you to add, create and generate new links with ease. Follow this step-by-step guide below to create new links from your website dashboard.
Step 1: First Add New Category
Navigate to your WordPress dashboard BetterLinks → Manage Links. Then you will find the option to 'Add New Category'. All you have to do is just click on the blue '+' icon to add a new category.
Afterward, provide a suitable name for your new category and hit the 'Submit' button. This is how you can add new categories successfully to manage links.
Step 2: Now Create New Links
Now you are on your way to creating new links with BetterLinks, and you can make it happen in two ways. You can click on the 'Add New Link' or click the plus icon button under the new category.
Either way, a popup will appear as you can see below and you have to fill up some mandatory fields like Title, Redirect Type, Target URL, and you can manage your shortened URL from there. Besides, you can add Description, Category, and Tags as per your preferences.
After filling up every section carefully, hit the 'Publish' button. Your new link will be created successfully under your selected category. This is how easily you can create WordPress short URL and manage any links with ease. And you can also go through this detailed documentation on creating new links with BetterLinks & know more.
More Powerful BetterLinks Features To Look At
Rather than creating WordPress short links, you can do the split test of your customized or shorten links using BetterLinks. This is helpful in your campaign purpose or checking which links work better for future advancement. Affiliate marketing links can also be selected as sponsored links and make them track with BetterLinks advanced support.
You can even do much more with BetterLinks Dynamic Redirects feature. You can easily add and get track of your four types of dynamic URLs. By which you can do any type of link experiment and examine your marketing success exclusively.
For instance, you can do time-based, device-based, rotation-based, or geolocation-based redirects. And take your marketing promotions, campaigns success to the next level by managing and analyzing your links in advance. These are all BetterLinks' advanced premium features to look at.
Besides, you can any type measure the performance of your links with BetterLinks' built-in analytics tool. You can check day-wise, weekly, or monthly reports and analyze your links' latest status.
BetterLinks also has powerful integration with the Google Analytics tool in any case you want to measure both built-in analytics and Google Analytics data.
BetterLinks comes with an advanced user role management facility to get control over your link access. You can choose roles who can create, edit, check analytics, and more in advance. Also, you have the WildCards support to manage bulk links with ease.
Even if you face any issue, anytime you can refresh your database by clearing cache and make your link management process faster than before. So that you don't face any type of cache issues that can create obstacles in your link management path.
Moreover, BetterLinks helps to detect bot links to protect your website from any kind of harmful links in advance. So you don't have to worry at all about site security that causes bot links. You just have to enable this feature and it will then automatically work for this.
On the other hand, if you want you can export or import data to redirect those links directly, to make it sorted, or for further analyzing it. There are many more you will get with this complete link shortening and management solution for WordPress.
And if you are worried about migrating your database then you can also easily do that by following its easy migration process. So you will get an all-in-one solution to manage your entire website links with ease.
Now It's Your Turn To Explore
Hope you find this helpful and feel free to share your thoughts with us by commenting below. If you want to read more exciting blogs, visit our blog page, and join our Facebook community to get along with all WordPress experts.