For online businesses, social media marketers, affiliates, or anyone involved in digital marketing, link management is a valuable asset that needs to be constantly monitored and evaluated regularly for accomplishing marketing success.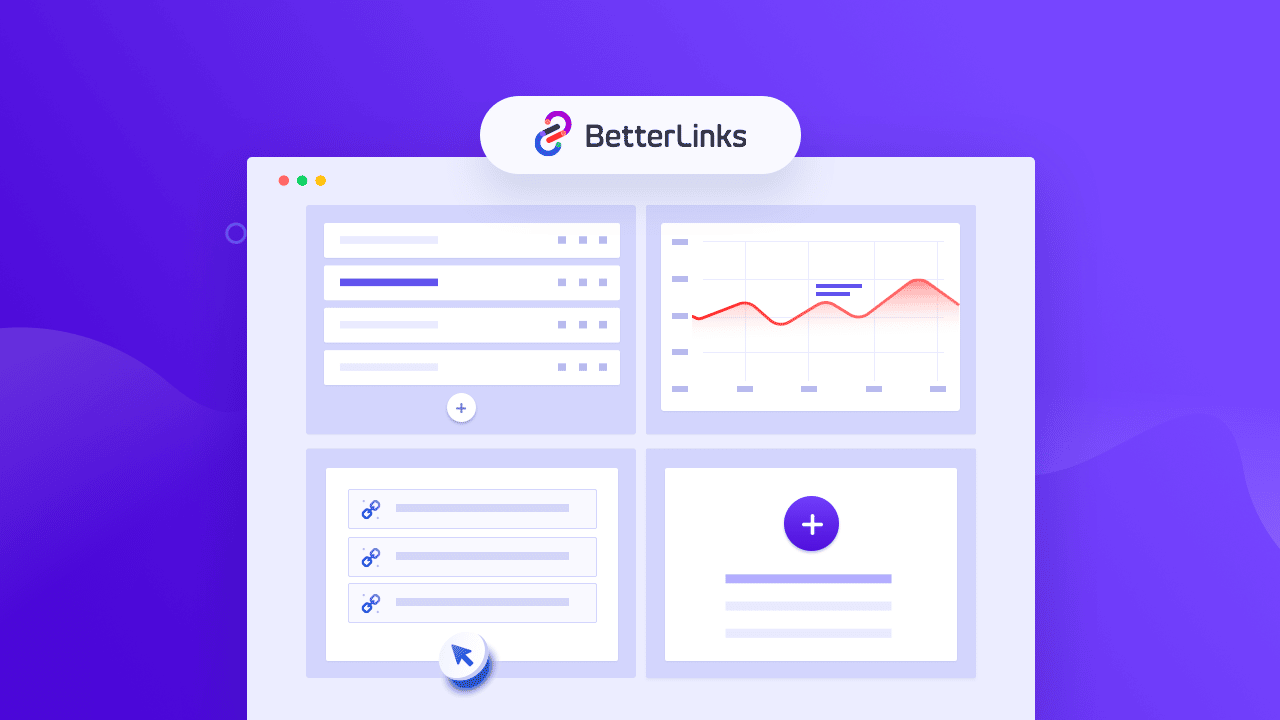 An essential part of digital marketing, link management is needed not only for keeping track of broken links on your WordPress website and fixing them but also for creating brand awareness and boosting your conversion rates.
In this complete guide, we are going to cover all the basics of link management and go into the details of the best link management practices and strategies you can implement to reach your business objectives.
What Do We Understand By "Link Management"?
Almost all types of communication or promotional activities by businesses or marketers result in the creation and sharing of hyperlinks. If your business has any form of online presence, be it through a website or social media accounts, you will notice that much of marketing activities involve the sharing of information through links.
Because of this, there is a huge potential for you to increase your brand awareness, enhance your business's credibility, boost conversions and improve your search engine rankings by simply leveraging link management strategies.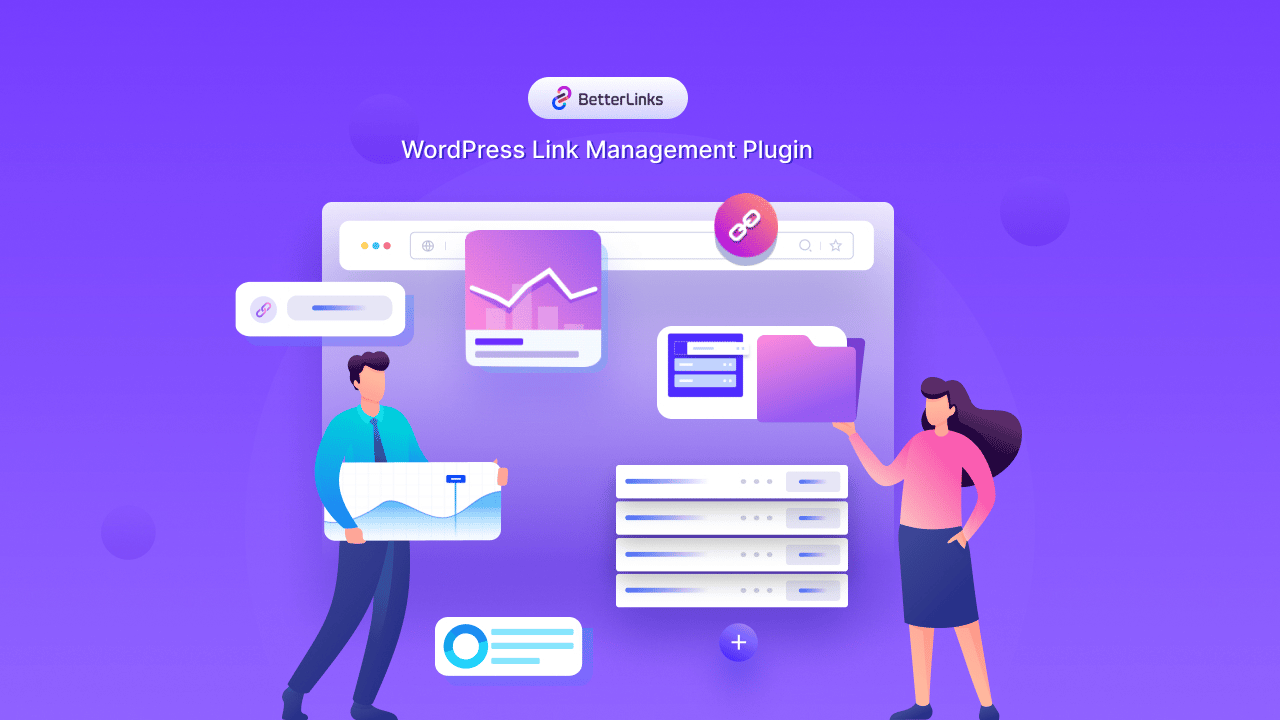 And the easiest way to manage your website links is by using all-in-one link management solutions for WordPress. But before we go into the details of such solutions, let us first understand how link management works.
As we mentioned before, link management for your WordPress website goes beyond checking and fixing broken links. It encompasses several actionable steps such as monitoring the click-rates generated by your website links, adding specific keywords to your URLs to make them more SEO friendly, shortening long URLs to make them more easily shareable and much more.
Now, this may seem a bit overwhelming, but with advanced WordPress link management solutions like BetterLinks, you are able to do all of these activities in one place without having to leave your WordPress dashboard.
The Importance Of Link Management In Digital Marketing
So now that we have a basic understanding of what link management is, let's try to understand the immense benefits of using a WordPress link management plugin.
If you are involved with content marketing, digital marketing, affiliate marketing or SEO marketing, you cannot overlook the importance of link management as a valuable asset that can help you promote your brand and carry out better more successful marketing campaigns.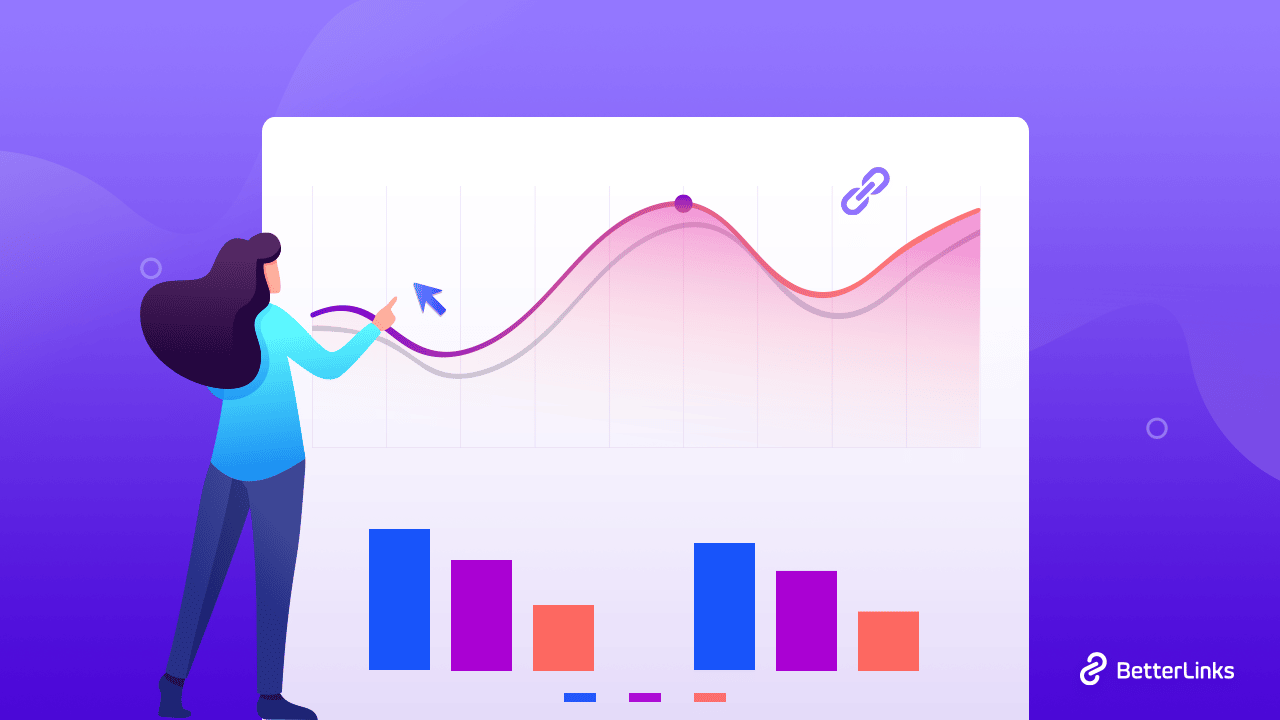 Boost Your Brand Awareness & Visibility
One of the first and most obvious benefits of using WordPress link management plugins is that they can help you boost your brand awareness and visibility. With WordPress link management plugins, you can easily create short, custom links that have your website's domain name or the name of your product offering.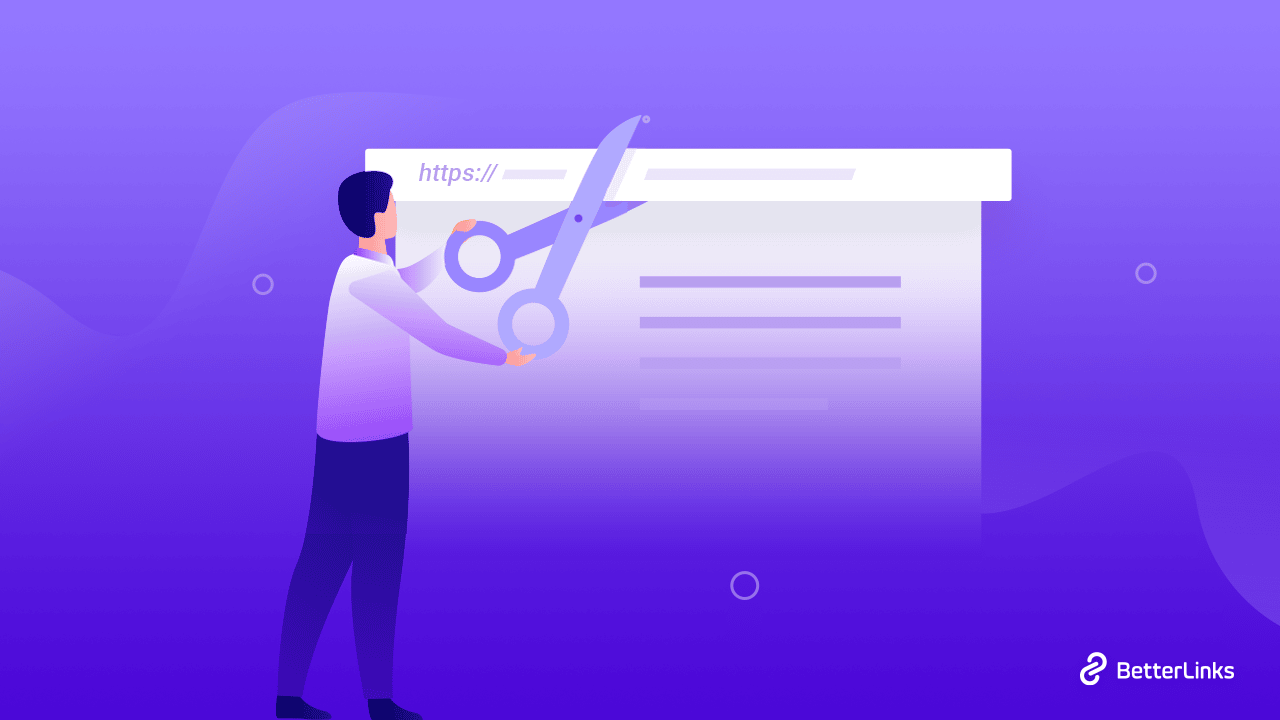 For instance, if you are running a promotional campaign for Product X, you can easily create short, custom pretty links such as www.mywebsite.com/go/ProductX with the help of WordPress link management plugins.
As you can see, this custom short URL contains the name of your product, thus enhancing your brand awareness and visibility when site visitors click on your link. Or when this URL is shared during email marketing campaigns and social media marketing campaigns.
Gain Trust And Credibility Of Site Visitors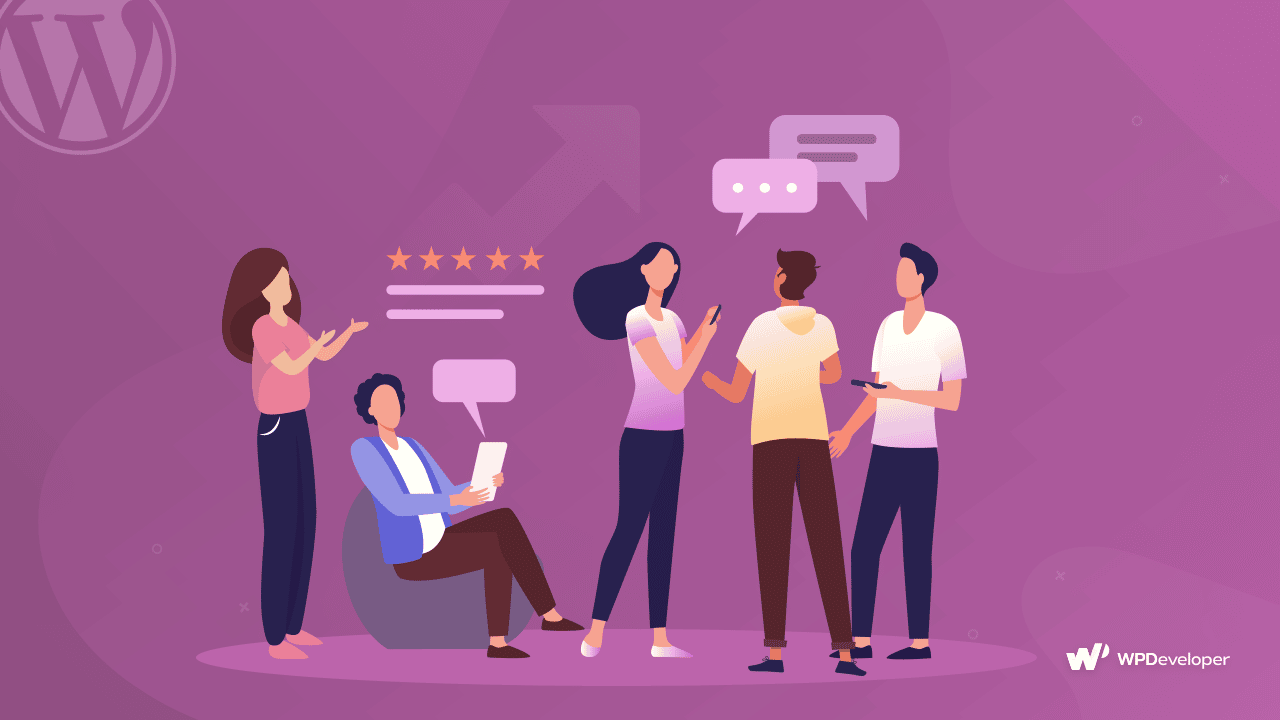 Long, clunky URLs can often look like spam links to website visitors, and make it difficult for them to see your website as a secured or reliable source. As a result, you may have a hard time getting traffic to your pages or reducing bounce rates.
In this case, shortened, custom URLs can be very useful. A custom URL that looks pretty, concise and attractive can help you gain the trust and credibility of your website visitors. Moreover, the URL contains the relevant keywords or information that the website visitor can see, they might feel reassured that you are directing them to secured, authentic sources.
Create Memorable & Shareable Content
Another advantage of using WordPress link management plugins is that you can shorten your URLs to make them easier to remember and share with others. As social media marketing and email marketing are essential for any digital marketer, using a WordPress link management plugin you can create short links to add to your campaigns.
Improve Your SEO Rankings With Keywords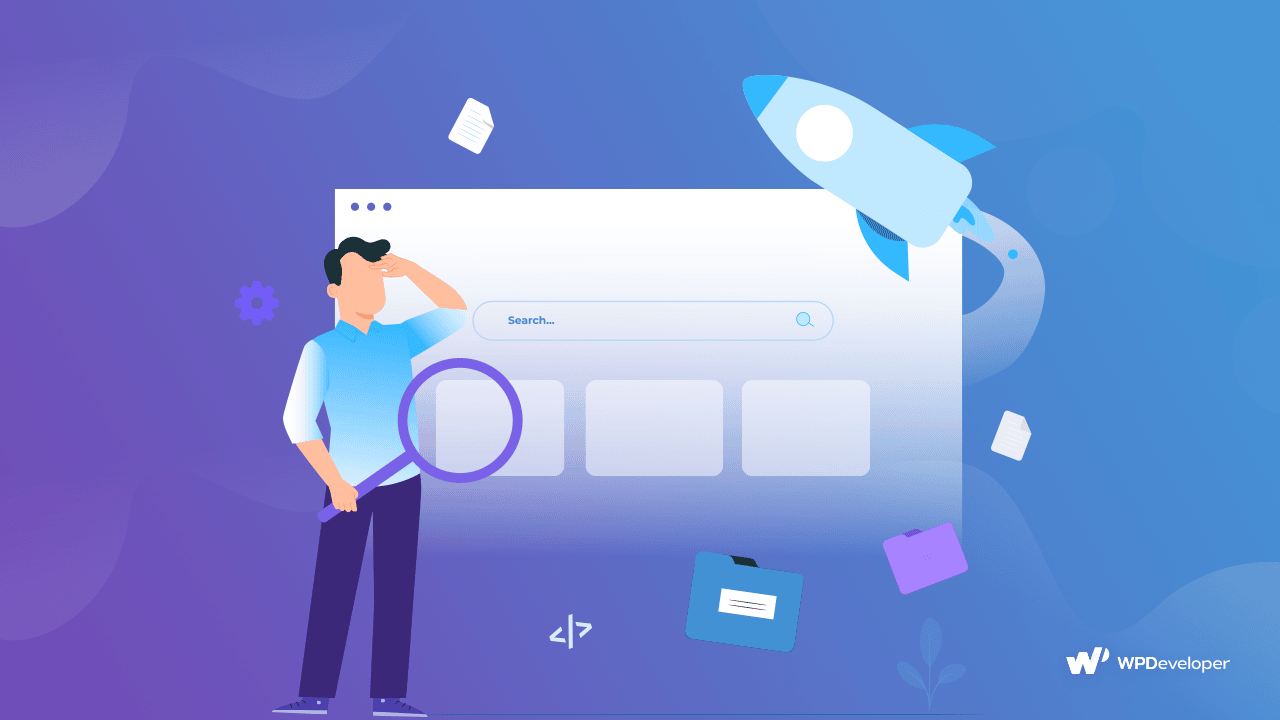 In addition to creating memorable and shareable content, WordPress link management plugins can also help you improve your visibility on search engines results pages. By adding specific, relevant keywords to your shortened URLs, you can make your website pages or content rank higher. And thus gather more traffic to your website with the help of link management plugins.
Increase Your Click-Through-Rates And Conversions
Since short, custom links are more trustworthy, shareable and can be used to improve SEO rankings for any online business. You have a great opportunity to increase your conversion rates and click-through rates by using WordPress link management plugins.
Track And Monitor Your Marketing Campaigns With Ease
Evaluating and monitoring your website URLs is one of the main principles of link management. And most link management solutions come with this feature. With WordPress link management plugins like BetterLinks however, the process can be made simpler and easier as you will be able to track and monitor your links from within your WordPress dashboard.
Create Dynamic Redirects Based On User Behavior
Dynamic-link redirects help you automatically direct website visitors to specific pages or content, depending on a set of conditions that you can select.
For example, if you wish to send site visitors from a specific region to a campaign or page that is more suitable for them, you can do that by creating dynamic redirects using advanced WordPress link management plugins like BetterLinks.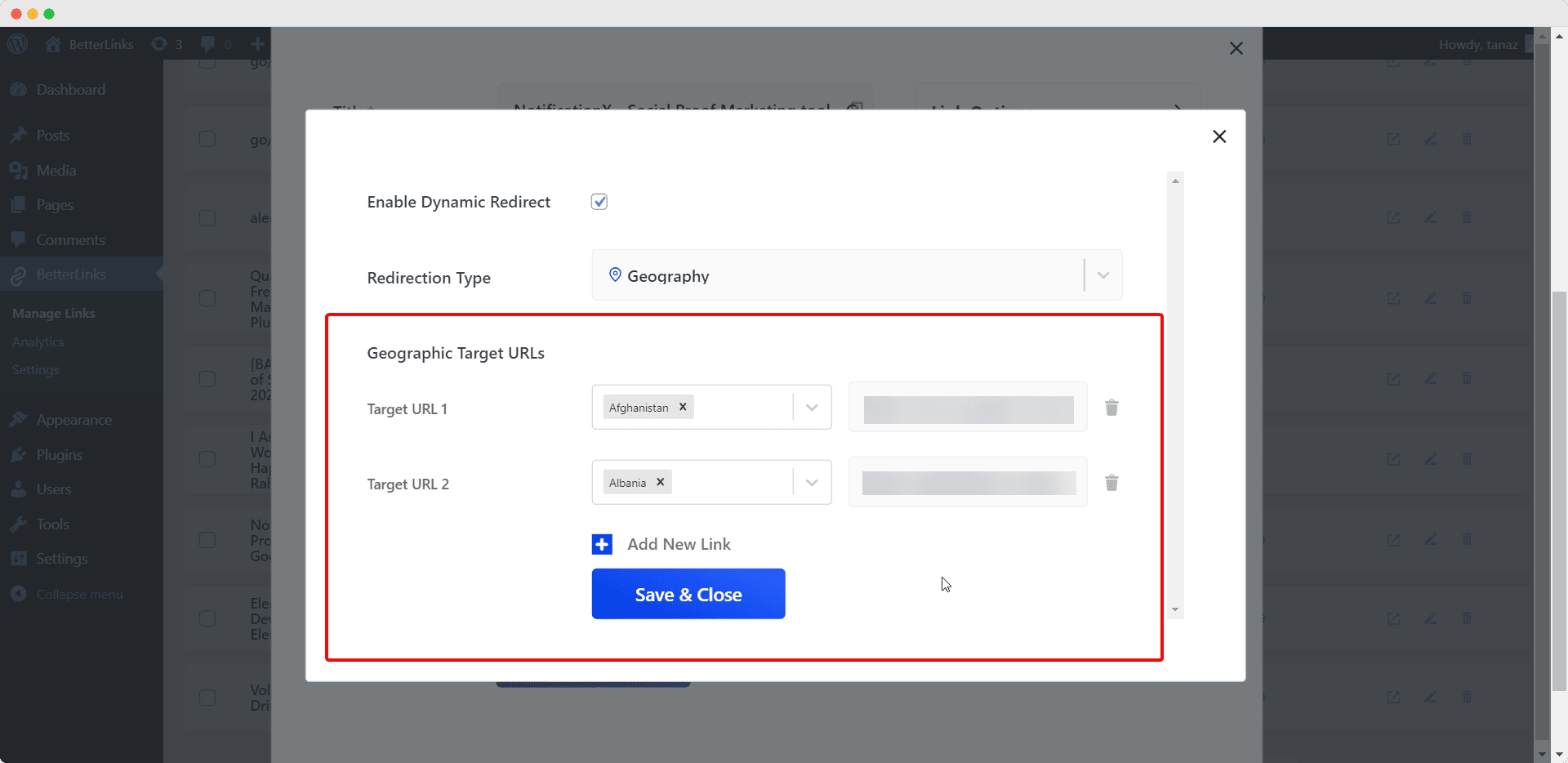 As you can see, the benefits of using link management solutions are immense for digital marketing. But before you can choose a link management solution, you first need to have a clear idea of what link management strategies you need to implement on your website.
Questions You Should Ask When Evaluating Your Links
When you are going to be managing your website links on WordPress, there are a few things you should take note of before proceeding with your link management strategies. Here are a few questions you should be asking when evaluating your WordPress links.
Are The Links Generating High Quality Traffic?
This is one of the most important questions you should ask during the link management process. The whole point of adding links to your website is to direct your website visitors to specific pages and complete conversions that can help you achieve your business goals.
For instance, if you are an affiliate marketer, one of your main goals could be to make your visitors click on your affiliate links and purchase the product you are promoting.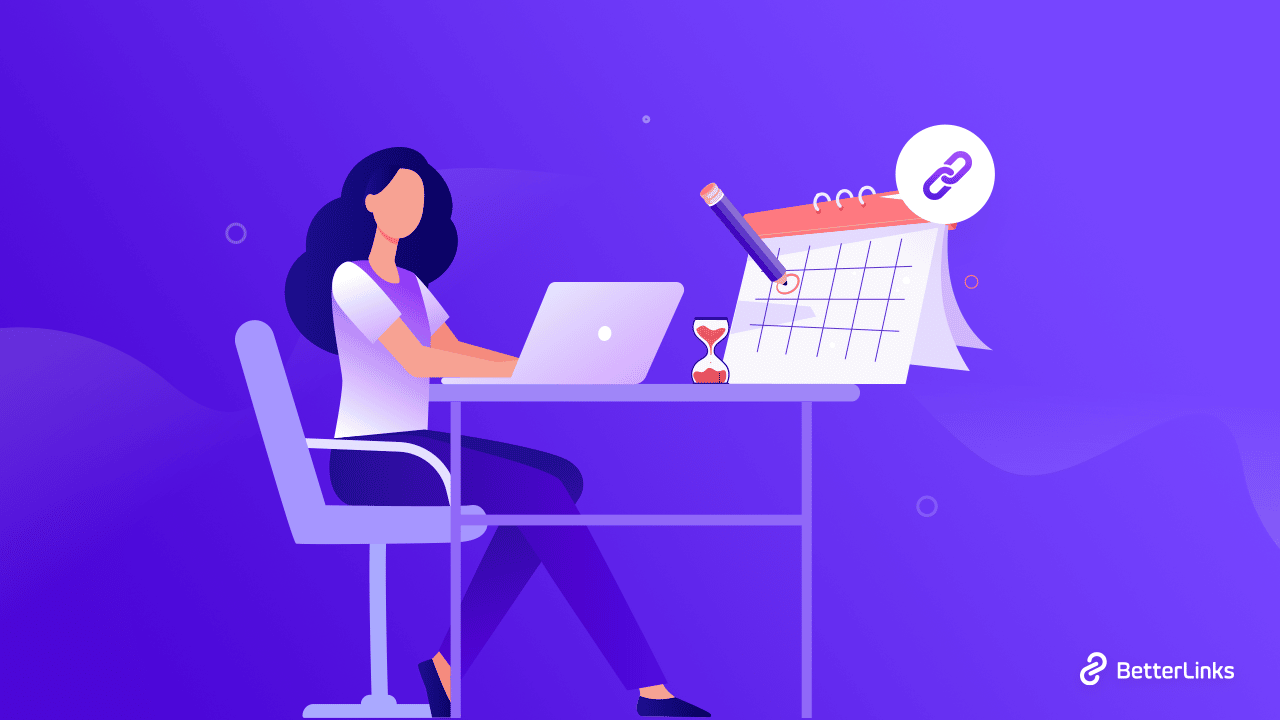 So, one of the most important things to consider for WordPress link management is whether your links are generating high-quality traffic.
And how can you tell whether the traffic your links are generating is of "high quality"? The best way to see that is by seeing whether the links are resulting in the conversions that you are looking for. With link management plugins like BetterLinks, it is possible to view, monitor and analyze click-rate data of your links straight from your WordPress dashboard.
Are The Links Directing Users To The Right Pages?
This is another important question you need to ask yourself when you are implementing link management strategies for your WordPress website. For example, if the link is generating a lot of traffic from mobile devices, then it is best to set up device-based dynamic redirects so that site visitors are sent to pages that are best optimized for mobile devices.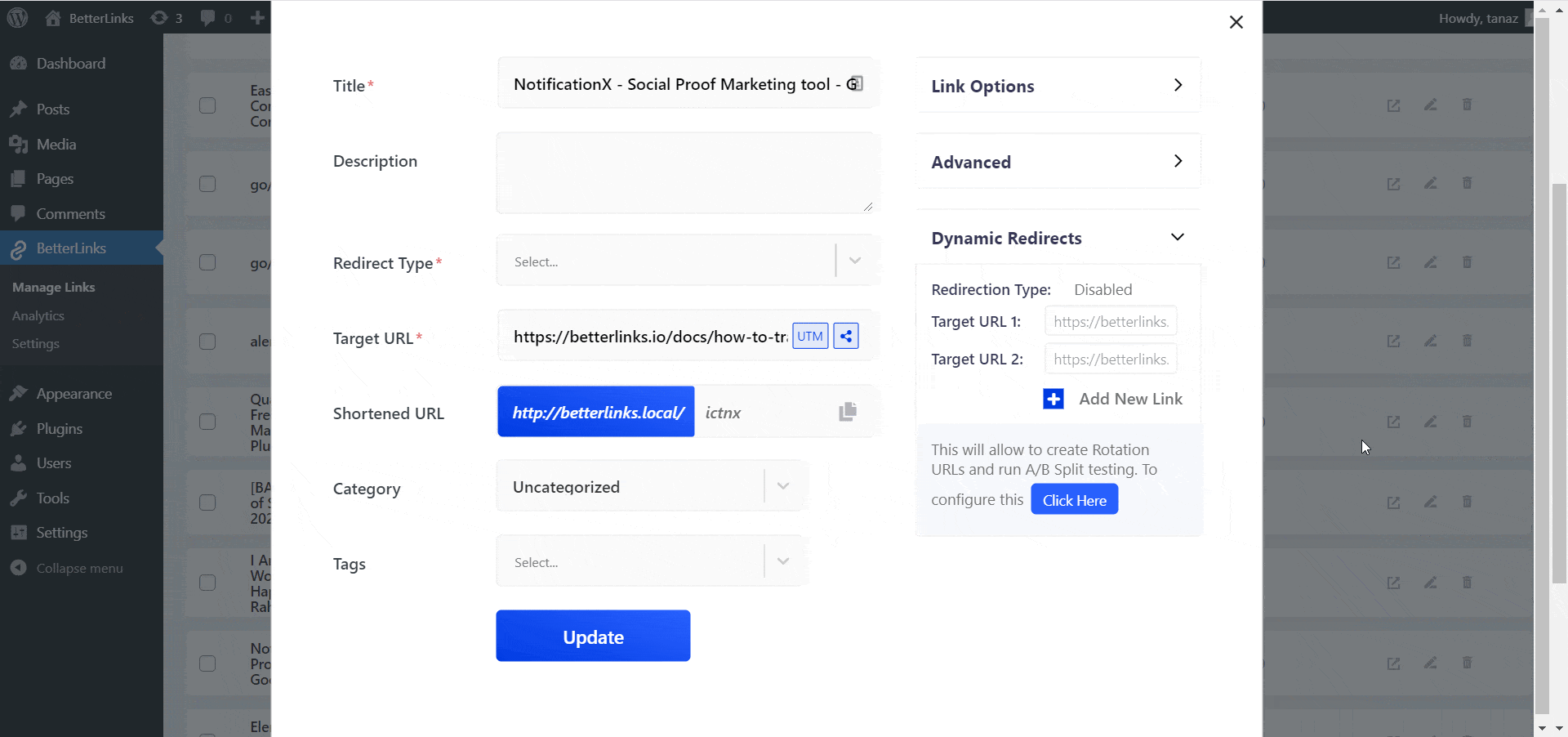 This may sound like a daunting task, but WordPress link management plugins like BetterLinks can help you do this with a few clicks. Similarly, you can also set up geolocation-based dynamic redirects to direct traffic to web pages that are more relevant to visitors from a specific region.
Do The Links Need To Be Updated?
The last thing you want for your WordPress website is to have visitors come across a 404 error page. This usually happens when a link is broken or when website content is removed or moved to another different URL.
It is extremely important to monitor these links and update them by setting up 301, 302 or 307 redirects. The type of link redirects you need to set up may depend on many factors; you can find out more about this from this helpful guide on the best use cases for 301, 302 and 307 link redirects.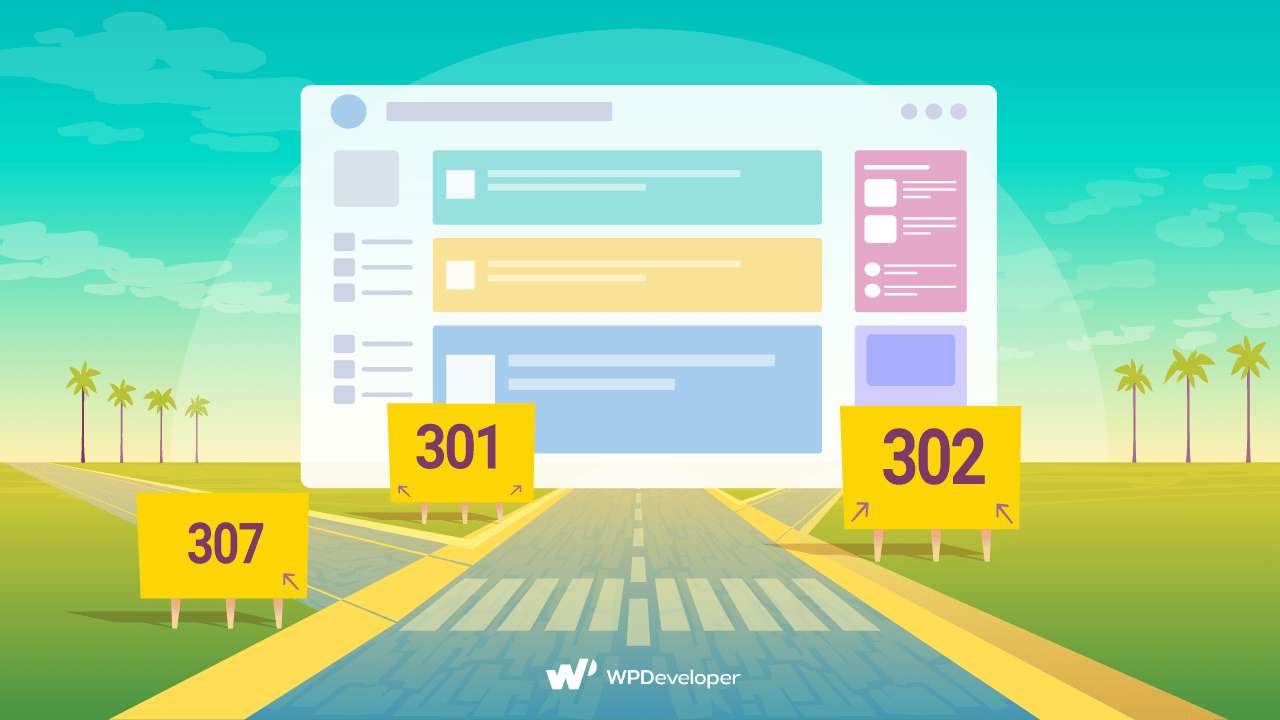 Moreover, by tracking your link performance you can also identify which pages on your website are not generating enough traffic, engagement or conversion rates, and take the necessary steps to improve and update your content.
Top Link Management Strategies To Improve Your SEO
Now that you have some idea about how to assess and evaluate your website links, let's take a look at some of the top link management strategies you can use to improve your SEO, boost conversions and create more successful marketing campaigns online.
Use Your Brand Name & Related Keyword In Your URL
As mentioned earlier, using your brand name and a relevant keyword in your campaign URL can help you improve your SEO score and enhance your brand awareness. Here is an example of a short, branded URL from Etsy. As you can see, not only is the URL short enough to not exceed the Twitter character limit but also has the keyword 'etsy' which can help boost Etsy's brand awareness and SEO ranking as well.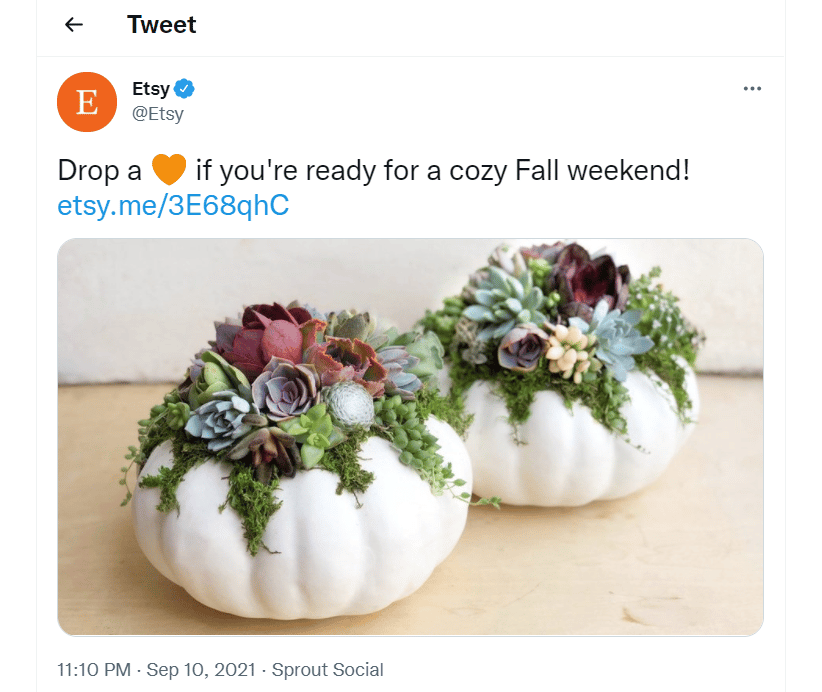 Match The URL of A Content With The Page Title
According to Moz's best SEO practices for structuring URLs, matching the URL of your web content with the page title is very important. This does not mean your website URL needs to be an exact match of your page title, but keeping the right keywords in both your URL and page title can help you get more traffic to your pages.
With WordPress link management plugins like BetterLinks, you can easily create a short URL that contains keywords from your page title at the end of the URL, or create link redirects to update existing URLs on your site.
Keep The URL Short By Removing Unnecessary Words
Once again, we are emphasizing the importance of keeping your URLs short. When it comes to the length of your website links, it is important to remember that less is more. Research shows that domain bias in web search is a very common phenomenon among searchers when they are trying to decide which page they should click on, and so keeping your URLs short, clean and readable can help you boost your chances of increasing your click-through rates.
Remove Subfolders From Your Shortened Links
Wherever possible and appropriate, you should always remove subfolders from your shortened URLs to keep them clean and precise. It is not that keeping subfolders in URLs will harm your performance, but once again they might make your links unnecessarily long and clunky. Whereas shortened URLs can help site visitors easily see where they will be directed to when they click on your custom links.
Ultimate Link Management Checklist For Digital Marketing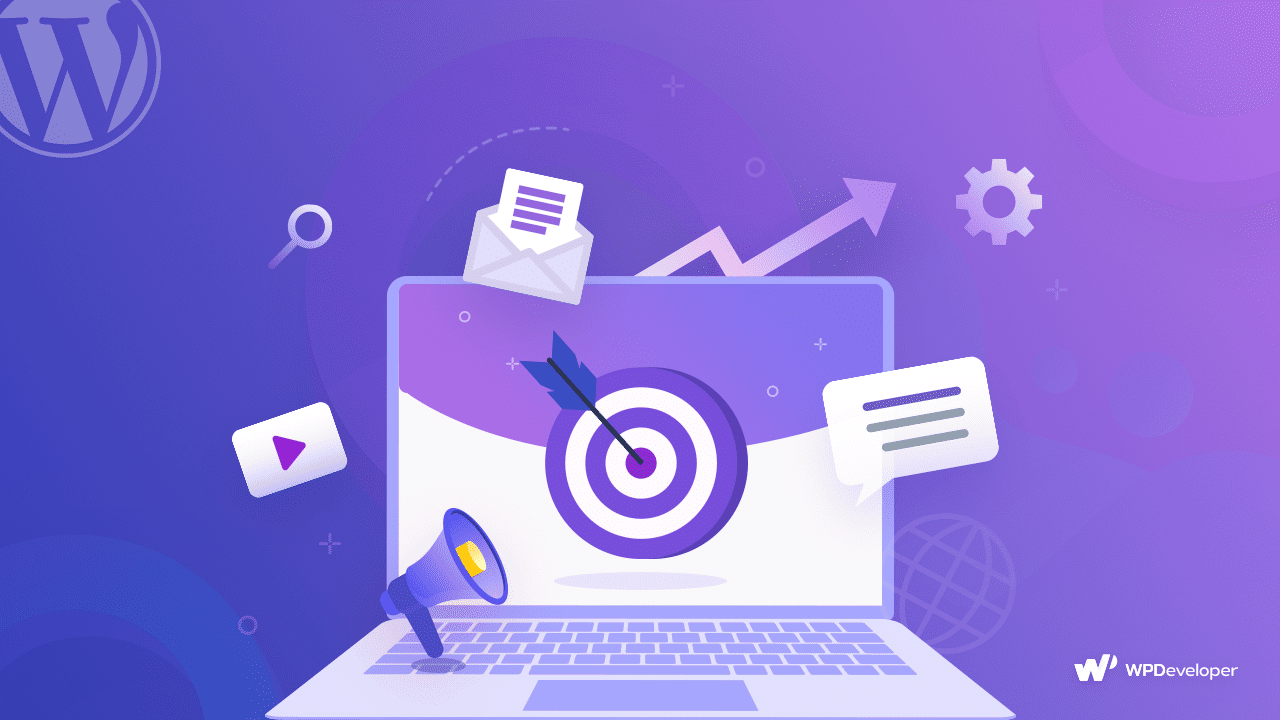 Now that we have covered some of the best WordPress link management practices and strategies for your website, it's time to dive into our guide on how you can implement these link management strategies regularly in a proper, organized manner.
To help you out, we have prepared a link management checklist that anyone who is involved with digital marketing, SEO marketing, content marketing, or related fields can follow to make sure they are utilizing their website links as a valuable asset for their brand.
1. Make A List Of All Internal & External Links For Your Business
The first step in implementing your link management strategy should be to make a list of all the internal and external links that are currently existing on your website. You should be conducting a detailed analysis of your website content, including all posts and pages on your website, and keep track of links that are directing site visitors to other websites from your content.
2. Organize All Of Your Website Links With Categories & Tags
Next, you need to organize your website links neatly with categories and tags. Organizing your website links is a very important step in link management. It will help you make quicker, more accurate decisions when you are evaluating, monitoring, or tracking your links.
BetterLinks, an all-in-one link management solution for WordPress, can help you here. With BetterLinks you can effortlessly create custom categories and tags to organize your URLs, and it even comes with an easy-to-use drag and drop interface to quickly manage your website links from your WordPress dashboard.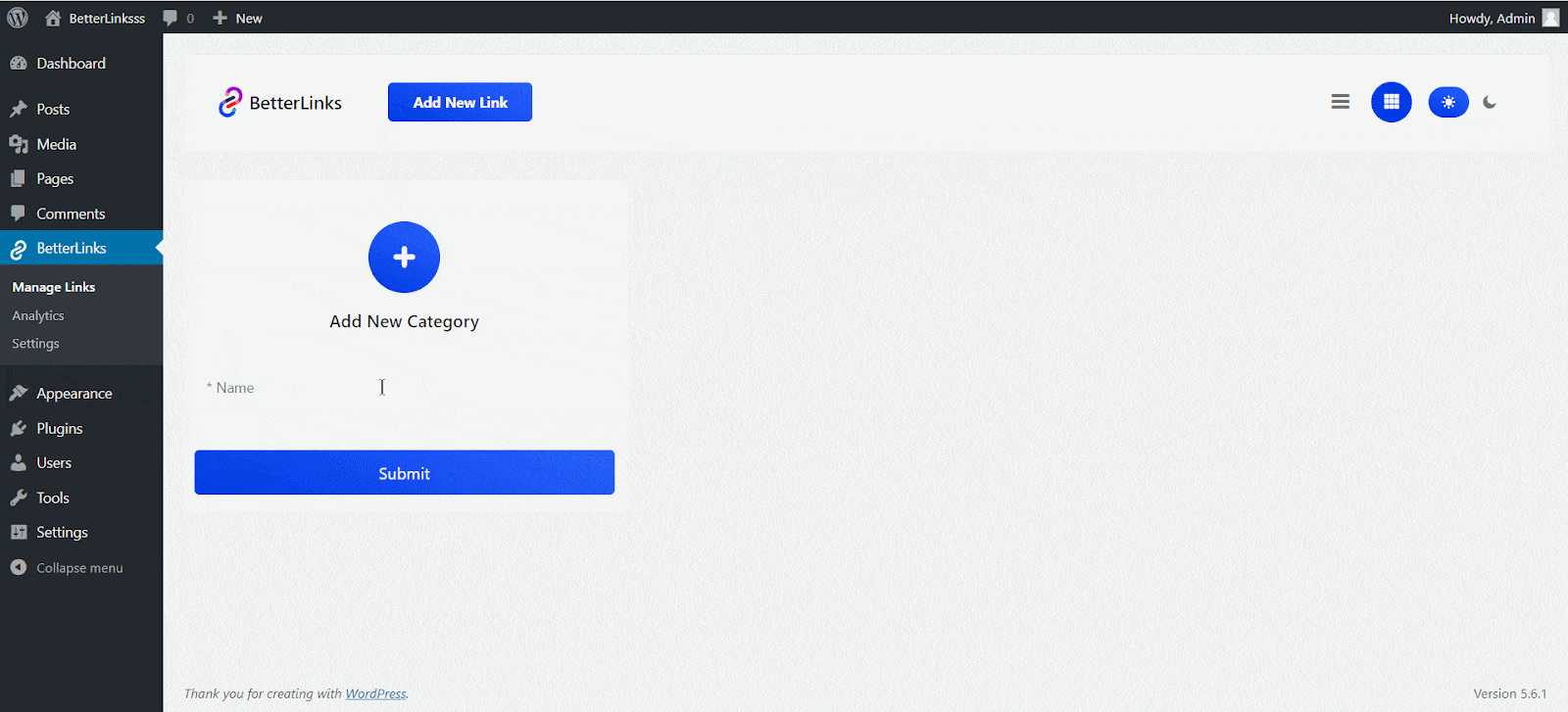 This way, you get to have a quick overview of all of your website links and assess them regularly without any hassle.
3. Create A Link Management Guideline For Your Team
After organizing your website links with categories and tags, you should be working on creating a link management guideline for your team. The guideline should include clear procedures and instructions that your team should follow so they know how to create and maintain custom links on your website.
4. Assign User Role And Permissions For Link Management
In order to make sure your team members are properly following the link management guidelines you have set for them, you can use BetterLinks to assign user roles and permissions for managing your website URLs. You can choose who gets to view, create, and edit your links, who should have access to link analytics data and configure these settings from your WordPress dashboard.
5. Regularly Evaluate & Analyze Link Performance
Next comes the most important step of link management–regularly evaluating and assessing your website URLs. Since BetterLinks comes with advanced features that let you track and monitor your link performance, you can easily identify URLs that are not generating high-quality traffic or causing an increase in your bounce rates, and take appropriate action.
Using the advanced built-in analytics tool that comes with the free version of BetterLinks, you can view insightful data about your link performance such as a number of clicks, referrers and more for any given period of time.
With BetterLinks PRO, you get additional features such as the option to view analytical data for individual links on your website and seamless integration with Google Analytics to get more valuable data about your link performance.
What's more, BetterLinks also lets you carry out split testing or A/B testing, which is incredibly useful for digital marketing. With this feature, you can test two or more marketing campaigns simultaneously and check which links are generating the best results for your website. You can also set up link rotations or other dynamic redirects with BetterLinks to carry out split tests and plan better, more successful marketing campaigns.
6. Set Dynamic Redirects For Best User Experience
Speaking of dynamic redirects, BetterLinks is an advanced WordPress link management plugin that will allow you to redirect website users to specific pages or content, based on their device, browser, geographical location and other factors.
These dynamic redirects can help you provide better user experience to your website visitors and also help you understand user behavior for planning more successful campaigns in the future.
For instance, you can use device based dynamic redirects to send site visitors who use mobile phones to specific, mobile-responsive pages. Or you can use dynamic geolocation redirects to send website visitors from one location to a page or domain that will be most beneficial or appropriate for them.
7. Scan, Optimize And Fix Broken Links Regularly
Next, you need to set up a routine to regularly scan and fix broken links on your website. This is another very important step in WordPress link management process. BetterLinks PRO comes with an exclusive feature that lets you carry out scheduled scans for broken links and have the reports sent to your email address.
WordPress Link Management Is Made Easier With BetterLinks
That brings us to the end of our guide on WordPress link management. So if you are ready to leverage your website URLs as an asset for your brand, then you can get started with BetterLinks, an advanced all-in-one link management and link shortening solution that lets you track, organize, cloak, and evaluate your URLs all from your WordPress dashboard. Find out more about this powerful solution and all exclusive BetterLinks features here.
For more helpful tutorials, guides, tips, and tricks or growth hacks make sure to subscribe to our blog or get the latest updates by joining our friendly Facebook community.