When it comes to measuring the effectiveness of your social media marketing campaigns, link shortening and link management tools can help you plan and implement better digital marketing strategies. It's a core job for a marketer to share their content in the most attractive and readable way to grab more leads & conversions. If you are wondering what will be the advantages and disadvantages of using URL shorteners, then this post is for you.
As a marketer, every day you have to share URLs on social media platforms, email marketing, run promotions, and much more. It can be tricky to understand when and where URL shorteners should be used, and when you should reconsider your strategy.
To help you out, this ultimate guide of link shortening will give a clear idea about:
The basic idea about URL shortening
When are the best cases to use shorter links
Pros and cons of link shortening
Best WordPress link shortening tools
Creating & managing shorter links in WordPress
If you want to master the art of managing shorter links as a marketer, then hop in to continue reading.
🔗 URL Shorteners – What They Are & Basic Features
In recent years, we've heard a lot about URL shorteners, but they've existed for a long time. Tiny URL is a popular example. It was developed by Kevin Gilbertson in January 2002 and remains popular to this day.
In the beginning, URL shorteners were developed to prevent long URLs from becoming fragmented within email clients. The text wrapping problem stems from the display technology at the time. The URL shorteners of today are mainly popular for use in social media applications. On platforms such as Twitter, where longer URLs hinder reading ease, shorter URLs present an aesthetically pleasing and functionally more advantageous alternative.
Here are mentioning the basic features that are a must-have for URL shortener tools:
➡️ Easily Able To Create Custom, Short Links
It's the primary feature of link shortening tools. There is a URL input field for every link shortening tool. All you have to do is put the URL you want to shorten and the tool will instantly resize its lengths. Some URL shorteners give the facility to rename the shortened links as users like.
➡️ Keep Track Of Your Link Performance
It is difficult to keep track of the performance of each URL when you are using shorter links in multiple places. Using link shortening tools gives you a basic analytical preview, such as how many times they have been clicked, which platforms they have been used on, etc. The popular URL shortener tools have an in-depth analytical preview for each shorter link.
➡️ Export Or Import Short Links Easily
In digital marketing, URL shorteners play a very important role. Using them marketers can keep track of every URL easily. Moreover, there may be a need for importing or exporting shorter links.
So, it is another basic feature of link shorteners. They provide the facility to easily import and export links from one place to another.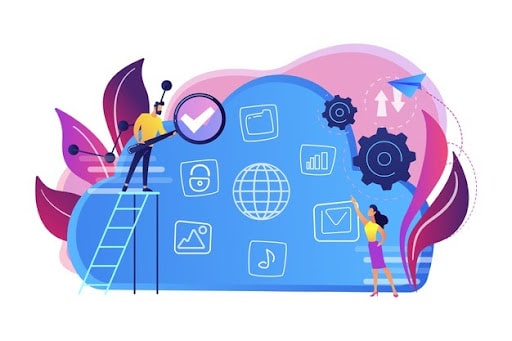 Pros and Cons of Using Link Shortening Tools
Now that you know about URL shortening tools, the next issue is whether you should use them every time you do digital marketing? To help you better understand why link shortening is a useful tool, here are the pros and cons of using it.
Pros Of Using Link Shortening Tools:
Links shortening tools offer more than just reducing character counts. Here are a few reasons why not just marketers, but anyone who manages websites should use a link shortener on their website.
Helps To Analyze Link Performance
Link shortening tools are the best substitute for tracking link clicks and traffic sources. URL shorteners make it easier, time-saving to keep track of URL performance as manually tracking is difficult and almost impossible.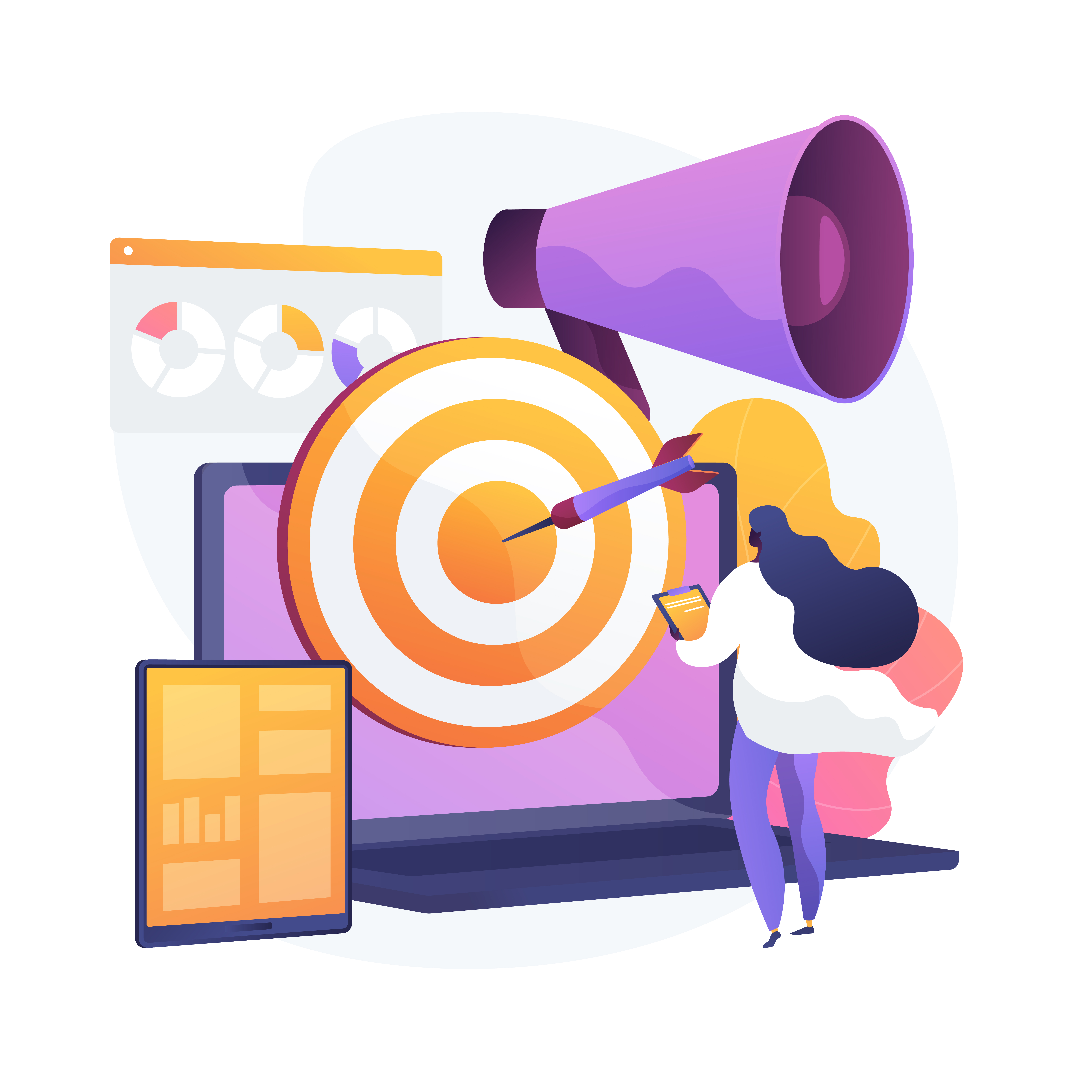 Get Your Audience's Attention Instantly
In present times, people's attention limit is decreased to 10 seconds. so, you have to make the call to action URLs in such an attractive way that users instantly click them.
The shorter, more customized links are more likely to attract your audience, enhancing your call to action and increasing their interest. Link shortening tools have a great impact in skyrocketing your sales, conversions, and so on.
Opens New Doors For Managing Affiliate Links
Link shortening tools let you keep the affiliate codes of the URLs. As a result, you're sure to get your commission if someone clicks the link since they can't remove the code and deprive you of your commission.
Rename URLs With Meaningful Focus Words
There are URL shorteners that let you customize your shortened link. Using this short, customized link, others can more easily remember and share it. For example, a signup link for an online SEO agency can be shortened to domainname/boostyourbrand in order to make it more memorable and easier to share.
Cons of URL Shortener In Digital Marketing
We all know, nothing comes with bulletproof solutions. URL shorteners also have demerits. These are the top cons of URL shorteners to keep you informed.
Due to the fact that most short links contain masking, it is hard to determine if they are genuine URLs or harmful spam URLs. It seriously affects your brand value.
A shortened URL may be less attractive to consumers since it is impossible to ascertain your destination from its name.
5 Best Use Cases Of Link Shortening For Marketers
If you have a basic idea about link shortening tools' basic functionalities, now it is time to focus on its use cases. Here we have mentioned the top use cases of link shortening tools for marketers.
Track The Clicks Counts, Location & Time
With link shortener tools, you can track how many clicks your links receive, which channel they were shared through and when they were made. It allows you to identify the post which has a large number of likes and can gain a large following.
At present time, user location and active time zone are also important resources for marketers to run promotional campaigns. URL shorteners also provide these essential data along with click counts.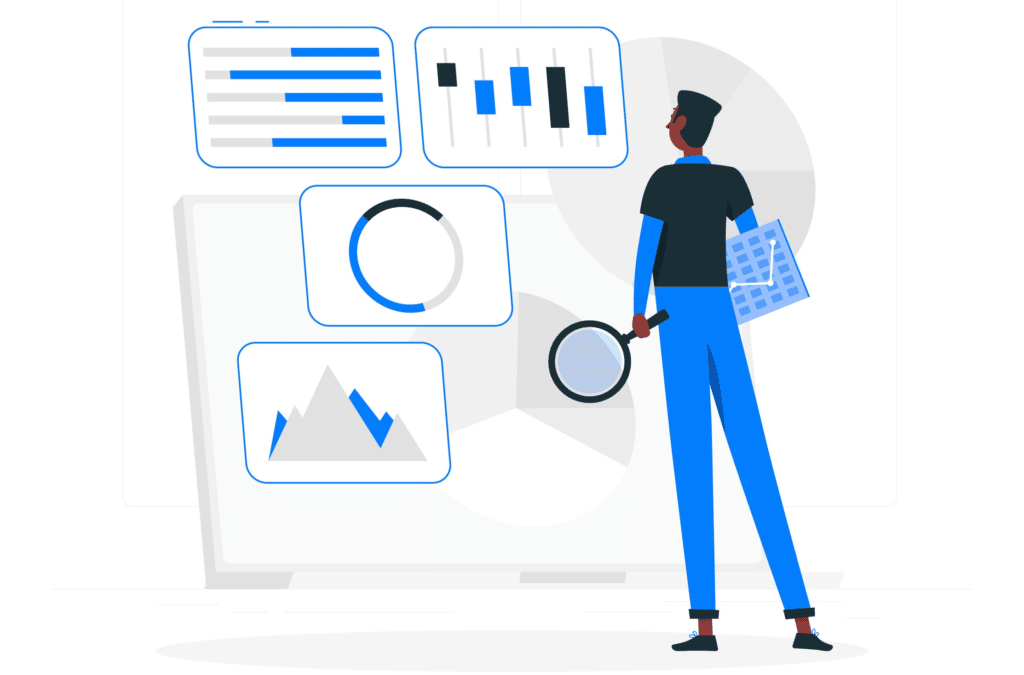 Drives Maximum Traffic Towards Your Site
Using a URL shortener, you can cross-promote your products, blog posts, or services with any of the links you're sharing easily. Besides, using URL shortening tools, you can drive the most traffic to your site, as shorter links look more attractive and meaningful.
All the websites with short, customized links allow you to add your custom badge or call-to-action tag. Whether you're using cross-promotion, badges, or analyzing clicks' timings and channels; link shortening tools can help drive traffic to your website.
Useful For Cloaking Or Masking Website URLs
By masking long URLs, you increase trustworthiness. There is an inherent tendency for people to trust shorter URLs over longer ones. During times when you receive an e-mail or Facebook message that contains an extremely long link, you may be unsure whether to trust it or not.
Enhance Your Content Shareability
When people look at long URLs, they get bored & bounce before they click the link. Using customized shorter links, the target post has a greater chance of being accepted and clicked. It's easy to automate long boring URLs with social media marketing tools.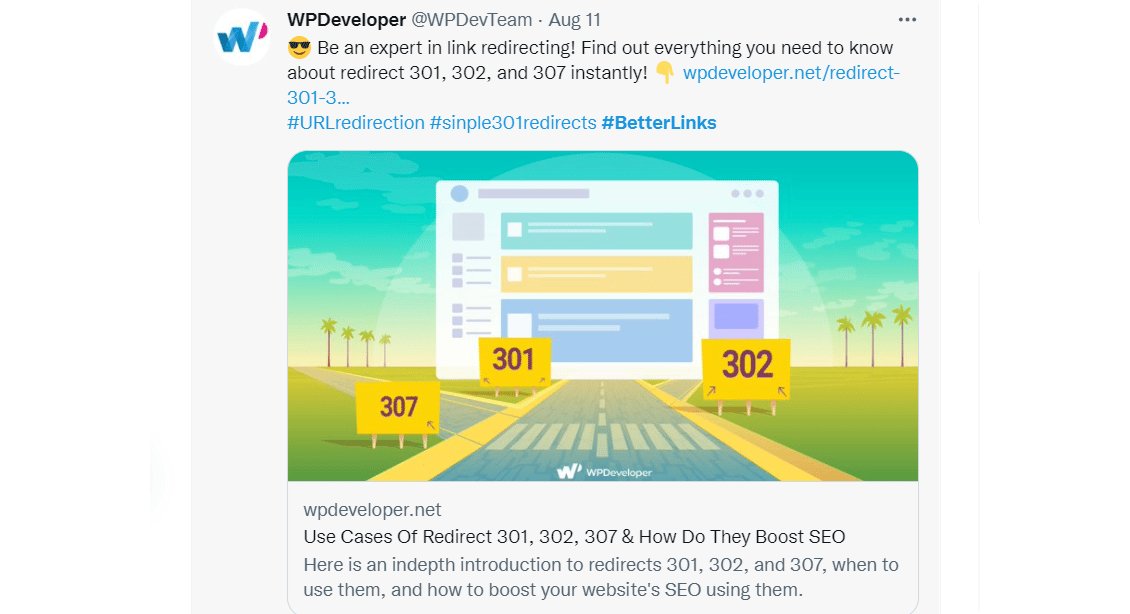 As seen here, in Twitter, has used the link shortening tool to share a post, and customized the link name, which makes the URL easy to read and remember. In general, the more appealing and user-friendly your links are, the greater the chance of attracting heavy traffic.
Can Be Used In Affiliate Marketing & Cross-Promotion
Affiliate marketing is a great source of income for digital marketers and link shortening tools play an important part here. URL shorteners also offer the privilege to add affiliate codes to URLs. which makes it easier for tracking conversion and leads directly from the dashboard. Also, if you want to cross-promotion products, services marketers, or blogs, link shorteners can help you to make them more catchy.
More Opportunities To Promote Your Brand
Likewise, masking can also be helpful for promoting your brand. By using short links and masking your website name, you help to enhance trust among users. Brand recognition is increased by creating a customized URL based on the name of one's product. It also enables prospective customers and existing customers to share the link that contains their brand name instantly.
3 Best Link Shorteners Every Marketer Should Know About
Let's see which link shortening tool you should choose. In the context of usability, functionality, and popularity, these are the three best link shortening tools you can use as a marketer.
1️⃣ Bitly Link Shortening Tool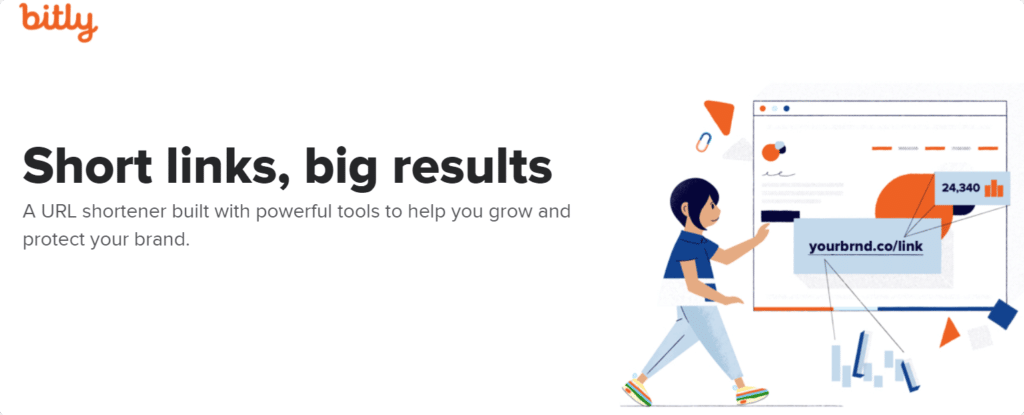 Bitly is one of the popular link shortening tools available for marketers and professionals from every other sector. With this stunning URL shortener, you can create shorter links, mask them and analyze links performance as well. You can also efficiently manage your digital marketing campaigns, generate QR codes, and many more. As Bitly is a web app, you can't use it directly from your website dashboard.
2️⃣ Pretty Links Custom URL Shortener

Pretty links are one of the popular custom link shortening tools for WordPress users. Directly from your WordPress website dashboard, you can manage all your site URLs easily. Besides link shortening, you can set redirect types, use them for affiliate marketing, and many more. You can analyze every link's performance as well.
3️⃣ BetterLinks Link Shortening Tool For WordPress
BetterLinks is the newest yet trendiest tool for link shortening. If you are a WordPress user, then directly from your WordPress dashboard, you can easily manage shorter links, create new and so on. Here is the list of stunning features that you will find in BetterLinks. With BetterLinks, you can create branded custom redirect links quickly and easily, allowing you to manage affiliate links and campaign links in a more efficient way.
⭐ You can measure campaign success with the built-in analytics system and get detailed information about your shortened links.
⭐ By importing your data from other plugins, you can migrate to BetterLinks without any hassle. The link data file can also be imported directly if you want.
⭐ The drag-and-drop interface makes managing links much easier. Your productivity will increase and your shortened links will be handled more quickly.
⭐ It is possible to create three types of redirects for links (301, 302 & 307). The management of branded links has now become a lot easier.
⭐ It is possible to set link expiration based on the number of clicks. As well as setting expiration date/time, you can also control how your campaigns work.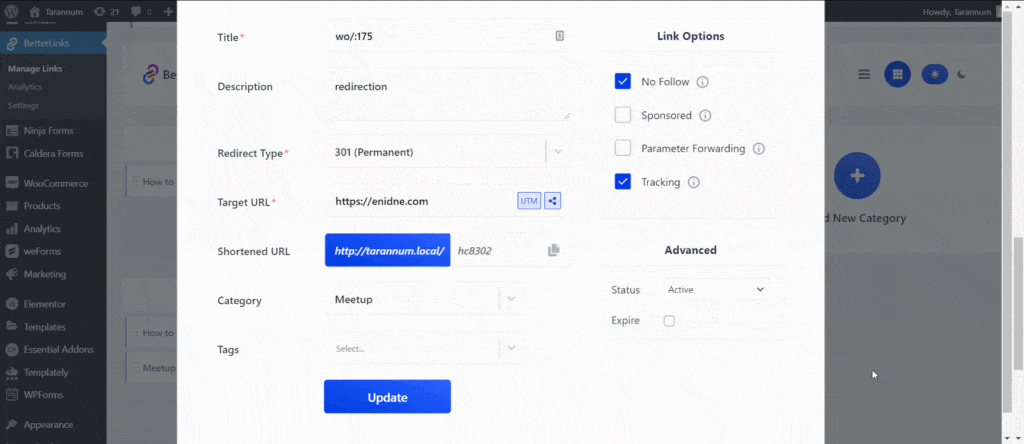 ⭐ With the help of Google Analytics, you can better understand the performance of your campaigns and audiences.
⭐ UTM codes can be automatically generated by BetterLinks, and you can save them as templates for subsequent campaigns.
How To Create Shortened Links With WordPress Plugins?
If you are a WordPress user, then this tutorial is for you. for tutorial purposes, we've chosen BetterLinks as the link shortening WordPress plugin. With BetterLinks link shortening tool, you can easily create, and manage your URLs, set redirections, and so on. Let's find out the easy-to-follow tutorial.
Step 1: Install & Activate BetterLinks In Your Dashboard
Start by going to your WordPress dashboard and selecting Plugins –> Add New. Now, search for BetterLinks in the search panel, and the plugin will be reflected on your dashboard. Click on the 'Install' button to get the plugin. Hit the 'Activate' button that appears on the same screen after the installation is complete. You will successfully activate BetterLinks on your website.
Step 2: Add New Category in BetterLinks
In BetterLinks, you have to keep shorter links under categories. If you don't have a category created, then create one from BetterLinks → Manage Links → Add New Category. Click on the blue '+' icon to add a new category. Provide a suitable name for your new category and hit the 'Submit' button. This way you can add a new category successfully to manage links.
Step 3: Create New Shorter Links
You can easily add new shorter links with BetterLinks in two different ways. You can click on the 'Add New Link' or click the plus icon button under the new category. If you do it, either way, a popup will appear as you can see below, and you will need to fill out some mandatory fields like Title, Redirect Type, and Target URL, then you can manage your shortened URL.
Besides, you can add Description, Category, and Tags as per your preferences. Let's go over which input field represents what. There are more fields like set redirect types, link options, add masking, etc. After filling up every section carefully, hit the 'Publish' button. Your new link will be created successfully under your selected category.
That's how you can simply configure and create a new link with Betterlinks without any hassle. If you are stuck in the middle, then you can communicate with the BetterLinks dedicated support team anytime.
Here's the end of this blog. If you are new in digital marketing, then it's time to choose your preferred link shortening tool, and start managing shorter links swiftly for your website. Don't forget to share your thoughts with us via comments or by joining our Facebook group. Also, subscribe to our blog to get the latest updates, tutorials, and insights about link shortening and link redirecting.