In this present age, affiliate marketing is one of the most popular digital marketing techniques. Besides digital marketers, many newbies have started practicing affiliate marketing to earn money online. But, in a hurry of earning more in less time, they are making some major affiliate marketing mistakes. Here, in this article, you will get to know 5 common affiliate marketing mistakes that you should avoid in your affiliate business.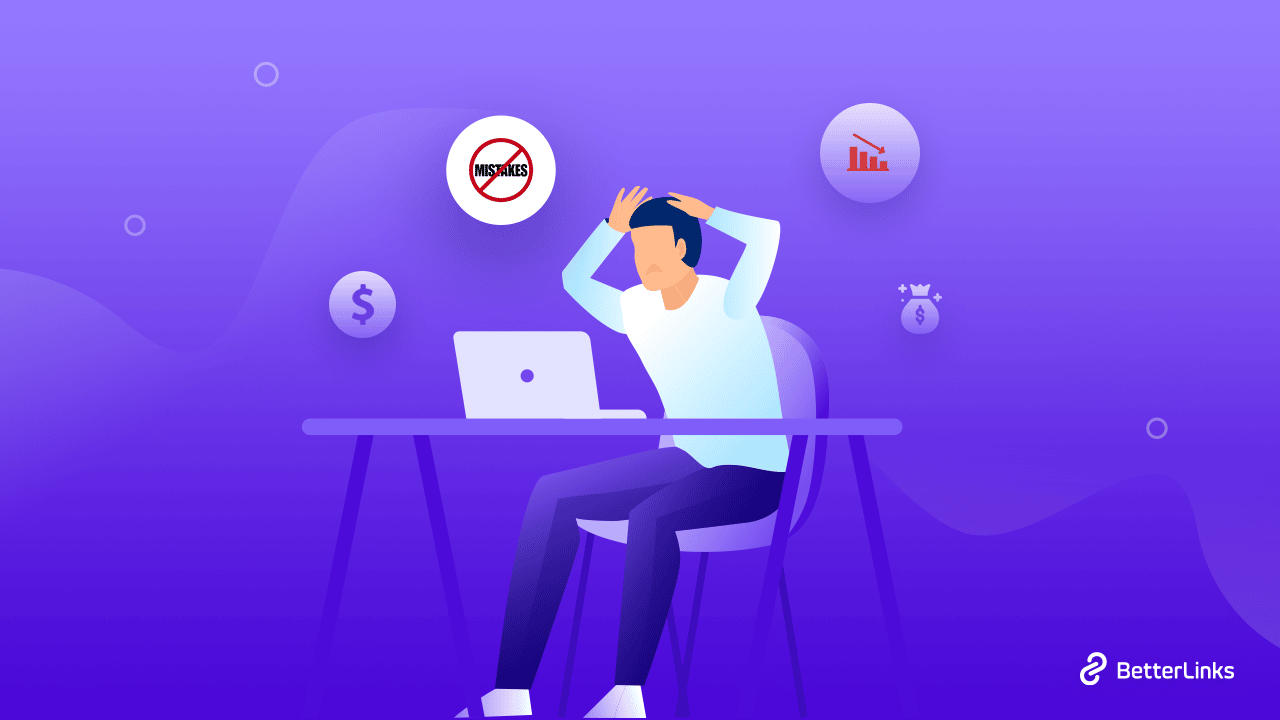 Affiliate Marketing – Most Popular Techniques To Earn Online
The process of earning a commission by digitally marketing other's products or services is commonly known as affiliate marketing. It is an easily available marketing technique where online business owners pay a commission to an external website or affiliate marketers for generating traffic and sales.
As it is effortlessly obtainable and also cost-effective, business persons willingly provide the opportunity and share a percentage of their sales generated from the referrals. And, that's why affiliate marketing gets so hyped up recently among digital marketers including beginners and newcomers.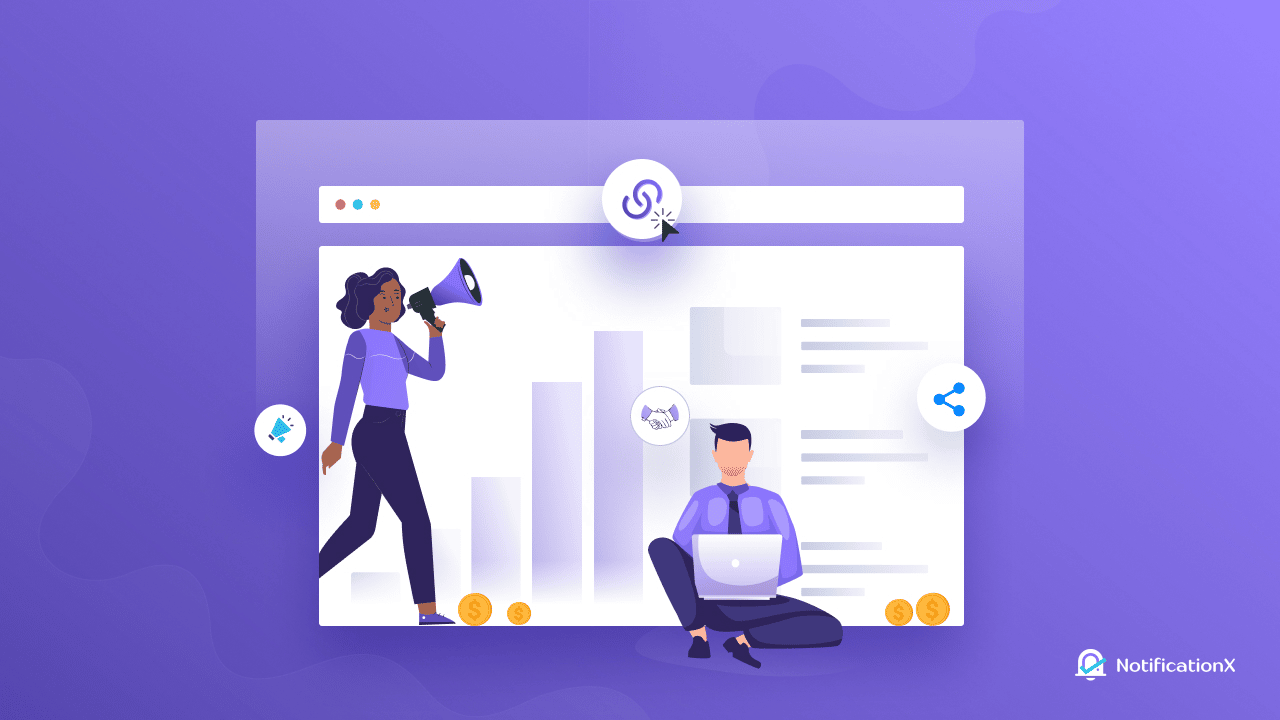 5 Common Affiliate Marketing Mistakes You Should Avoid
Now, let's move into the main topic – what are the most common affiliate marketing mistakes? Here, let's discuss the 5 most common mistakes or you can say oversights done by affiliate marketers while applying this marketing method to earn money online.
1. Focusing On Content Quantity Over Quality
This is one of the largest mistakes most of the times marketers make. Once they start earning by creating content for affiliate marketing, they start rushing to make more money. So they start publishing more content without putting much effort. They start focusing on content quantity and ignoring the quality.
By publishing low-quality content, they gradually start losing traffic. Because the audience always wants powerful and well-informative content. High-quality content with good length and correct information can only hold the attention of visitors.
If affiliate marketers ignore the strength of powerful content, it is obvious that they will lose their site visitors and as well as the opportunity of earning through affiliates. So, from the very beginning, they should avoid this biggest mistake and focus more on making quality content.
2. Lack Of SEO Basics & Overlooking Optimization
Search engine optimization or commonly known as SEO is the key to generating more traffic and getting success with a website. A site full of well-optimized content can rank higher on search engines and increase site visibility when people search for relevant keywords.
Affiliate marketers make mistakes here as well by forgetting about SEO and overlooking optimization. As a result, their content and site, both stay behind in the crowd of online content. Thus, people couldn't reach their site to visit and the markers lost their traffic.
It is very important to plan SEO and apply it to the content to make it well organized and optimized. So, affiliate marketers should avoid making this mistake and keep focusing on search engine optimization to get success in affiliate marketing.
3. Ignoring The Website Performance
Well, this is a very important point that affiliate marketers make mistakes by ignoring their website performance. There are many reasons for having a low-performing site. One of them is site loading speed.
Visitors do not find any interest in the slow-loading websites. There are a huge amount of sites providing the same information as a well-performed site. The audience can easily move to a faster site. So, overlooking the site speed can create trouble for affiliate marketers by decreasing traffic and increasing bounce rates.
Affiliate marketers can easily solve the website speed problem by just applying some easy tricks. Having the site on a powerful web hosting can reduce this issue for the most part. Also, they can use a light-weighted theme and templates for creating their site. Another trick is image compression which helps to run a fast-loading website.
4. Prioritizing Selling And Ignoring Customers
Of course, selling or conversion is exciting for every affiliate marketer because more selling means more commission and more earnings. Well, there is no harshness in generating a large number of conversions. But, the problem occurs when affiliate marketers start ignoring the customers because of the thrill of sales.
Ignoring customers' queries and not replying to them properly can affect your affiliate business. It mostly happens when marketers work with a huge amount of products and run many sites at once. This practice should be avoidable and marketers need to focus more on putting concentration on customers'.
5. Choosing The Wrong Product For Affiliate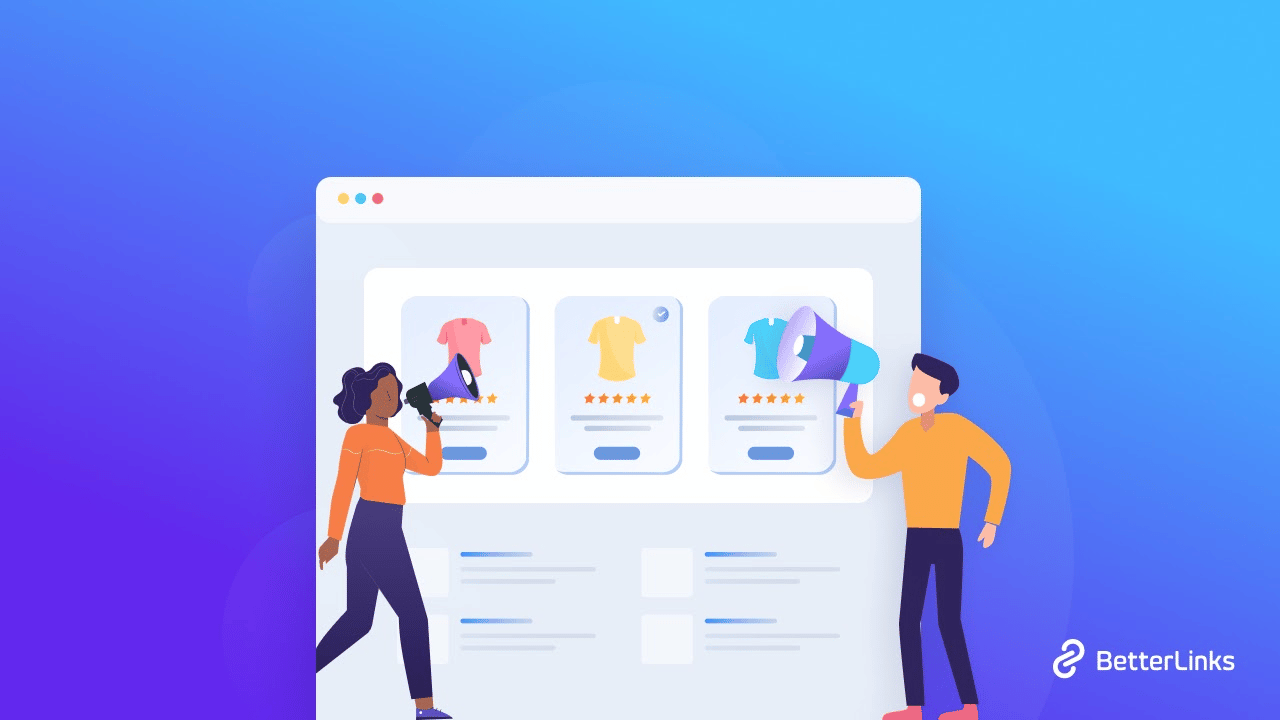 A common mistake affiliate marketers do is they don't have a deep and thorough understanding of the products they are selling. For this reason, there is a probability of choosing the wrong product or service to promote by affiliates. With the limited knowledge of products, they provide wrong or vague content which directly affects their affiliate business.
Picking the right products or services and niches for affiliate websites can inspire you to create great content. It can make affiliate marketers satisfied while creating content effortlessly. Because satisfied marketers can promote niche products better than others to run their affiliate program and can earn more money from affiliate marketing.
Bonus: Tips To Succeed In Affiliate Marketing
As you know about some common affiliate marketing mistakes that digital marketers make. Now, let's showcase some points that can help you to do affiliate marketing more effectively. You can consider these as tips!
👉 Create high-quality and powerful content
👉 Take advantage of evergreen content
👉 Practice search engine optimization
👉 Focus on your site performance
👉 Know the product you are selling
👉 Verifying quality of products before picking
👉 Value your customers and help them
👉 Concentrate on getting potential traffic
👉 Stick on limited affiliate programs
👉 Pay attention to the readability of content
👉 Work with interesting and niche products
👉 Track and manage affiliate links properly
Working as an affiliate marketer is easy, but getting success, in the long run, is quite tough and challenging. You always have to keep your eyes and ears wide open for news opportunities so that you can always be a step away from other competitors.
Do you think this blog is helpful? Don't forget to subscribe to our blog to read more blogs. We would love to have you in our Facebook community where you can share your knowledge and views with others.