Amazon Affiliate program (also known as Amazon Associates), is undoubtedly one of the most popular affiliate programs for marketers. It is also one of the easiest to get into, and with the right strategies, you can successfully monetize your website using your affiliate links. Let's find out how you can become an Amazon Affiliate and start earning effortlessly.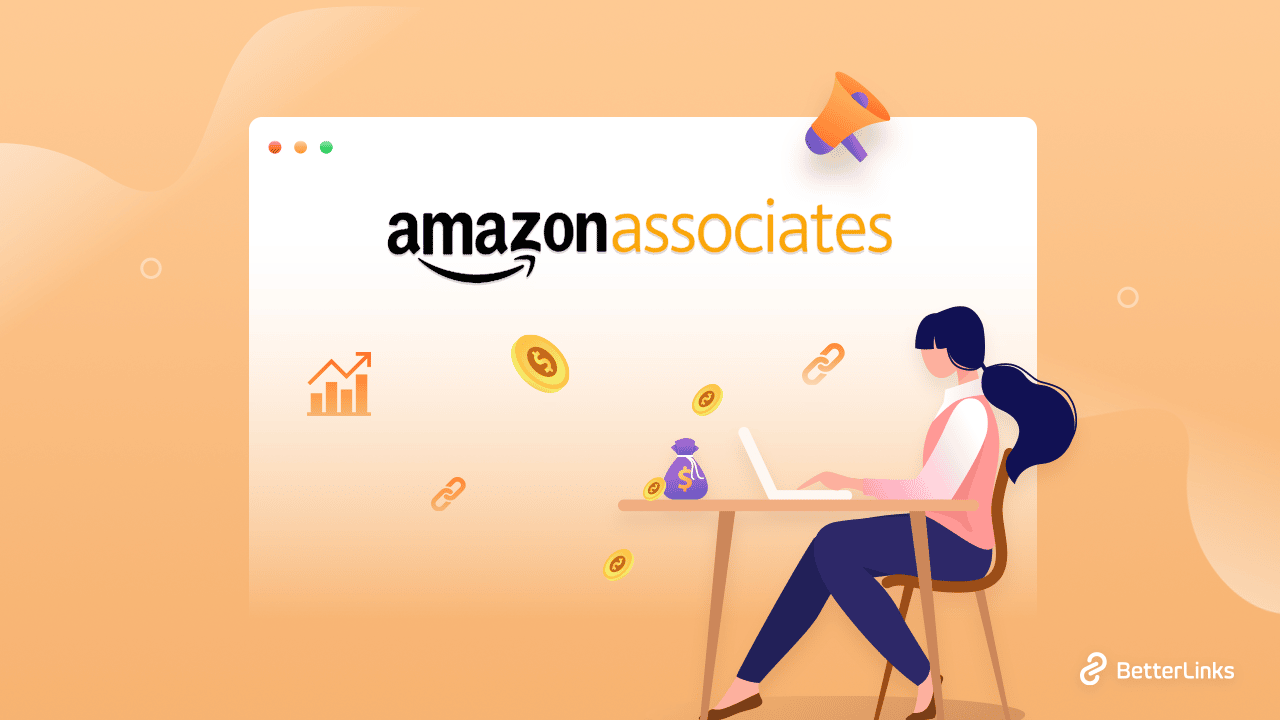 The best thing about the Amazon Affiliate program is that no matter what type of website you are running, what interests you have, you will be able to find many different types of products that you can promote.
For instance, if you are a book blogger, you can use Amazon affiliate links to promote books that you review and earn commissions when your site visitors use your links to purchase the books.
But how do you become an Amazon Affiliate? And is this program the right fit for you? That's what we're going to help you find out. To do that, you will need to know everything there is to know about the Amazon Associates program.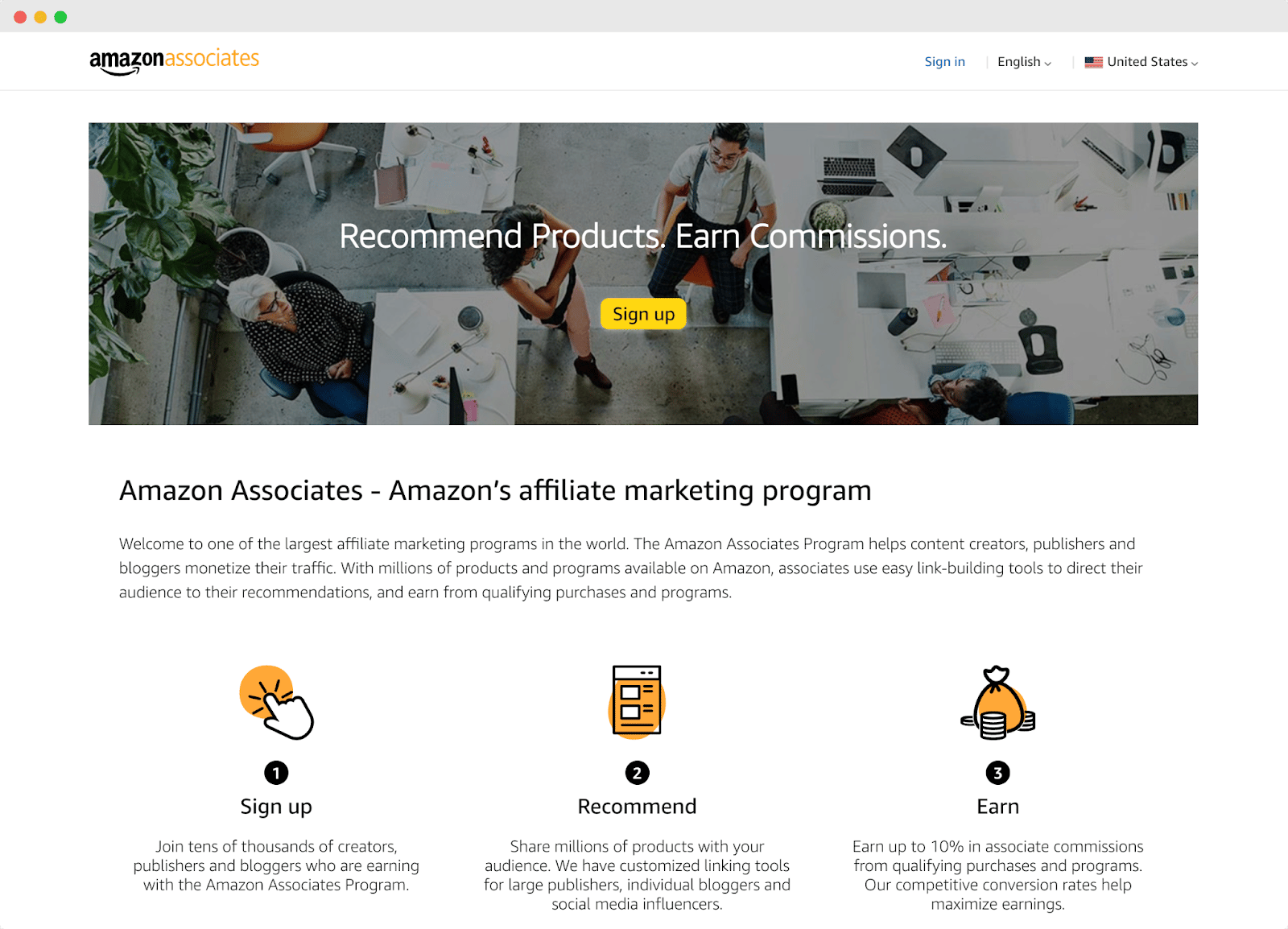 Everything You Need To Know About Amazon Affiliate Program
Monetizing your traffic can be a great side hustle (or even your main source of income, depending on the amount of traffic you can drive). Here's how it works:
👉 You sign up for an affiliate program. There are tons to choose from, but here we will focus on Amazon Associates in this tutorial.
⚡ Once you have been accepted, you can create affiliate links in your Amazon portal. Make sure you use these links to promote products that are well-aligned with your website or brand.
🎯 Next, you plan effective marketing and link management strategies to drive traffic to your website or blog. For ideas, check out our definitive guide to link management here.
📣 Finally, you can start the promoting products by using your affiliate links strategically, such as in your blog posts and pages.
Sounds easy enough, right? However, there are several rules and regulations you must follow for joining the Amazon Associates program. Below, we take a look at some of the rules you must follow to become an Amazon affiliate.
Understanding The Rules For The Amazon Associate Program
You can easily find the rules for the Amazon Associates program on their official page. Noncompliance with these rules will get you banned from the program, so as an Amazon affiliate, it is your responsibility to check the rules for updates and make sure you are complying with them. Here are some of the most common and important rules for joining the Amazon Associates affiliate program.
Display Your Affiliate Link Disclosure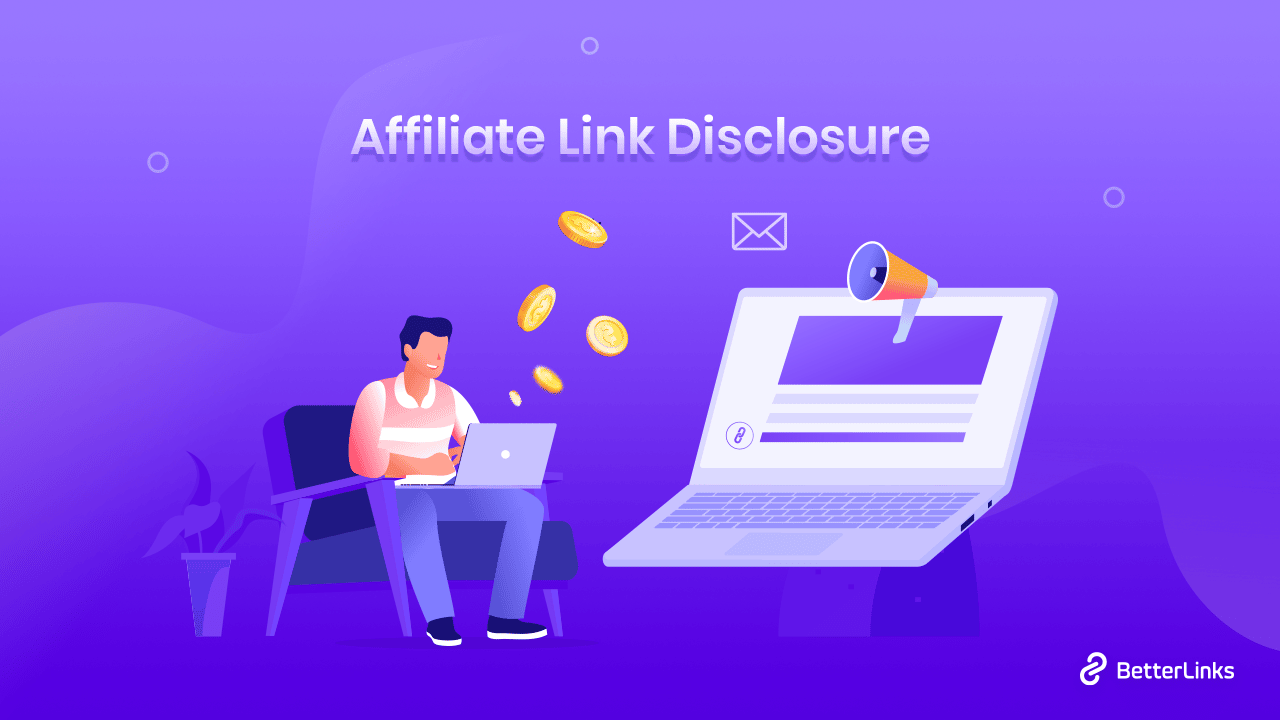 Affiliate link disclosures are a statement disclaiming that you earn commissions every time a site visitor makes a purchase using your links. It is actually mandatory by law to have affiliate link disclosures placed visibly on your website. So, it should not come as a surprise that displaying affiliate link disclosures are also part of the many rules and regulations for becoming an Amazon affiliate.
Want to learn more? Check out our guide on the best practices for displaying affiliate link disclosures here.
Include Time & Date For Price Updates
Another important rule that Amazon affiliates must follow is making sure that they have clearly included the time and date for price changes in their promotional posts.
Avoid Affiliate Link Cloaking Or Link Masking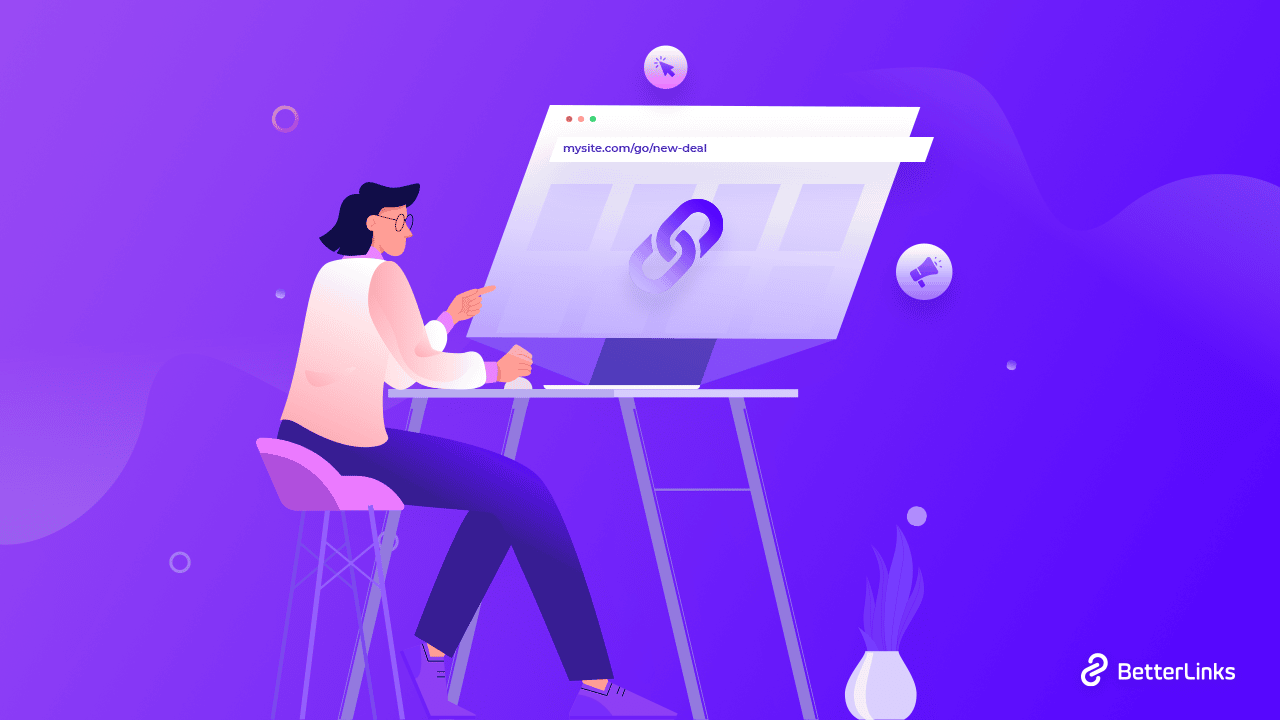 If you are familiar with affiliate link cloaking and have been using it on your website, then you must know that Amazon Associates program has a strict policy against the use of link cloaking for their affiliate links.
Affiliate link cloaking is the process by which affiliate marketers create short, pretty links. There are tons of advantages of using cloaked affiliate links, such as gaining trust and protecting your URLs from spammers, and much more.
However, since it is against the rules and regulations of the Amazon Associates program, you must not use affiliate link cloaking on your website or to promote any products on Amazon.
Do Not Send Affiliate Links In Email Campaigns
Besides the above rules and regulations, you also need to make sure that you are not using your affiliate links in other communications such as emails or social media campaigns.
What you can do instead, is link to your blog post that contains your Amazon affiliate links in your email and social media campaigns.
In addition to these, the Amazon Associates program prohibits the use of affiliate links in any print media or oral communication as well.
How To Become An Amazon Affiliate: Beginner's Guide
Ready to become an Amazon affiliate and start growing your income? Then dive into this step-by-step walkthrough to join the Amazon Associates program below.
Step 1: Create Your Affiliate Marketing Blog Or Website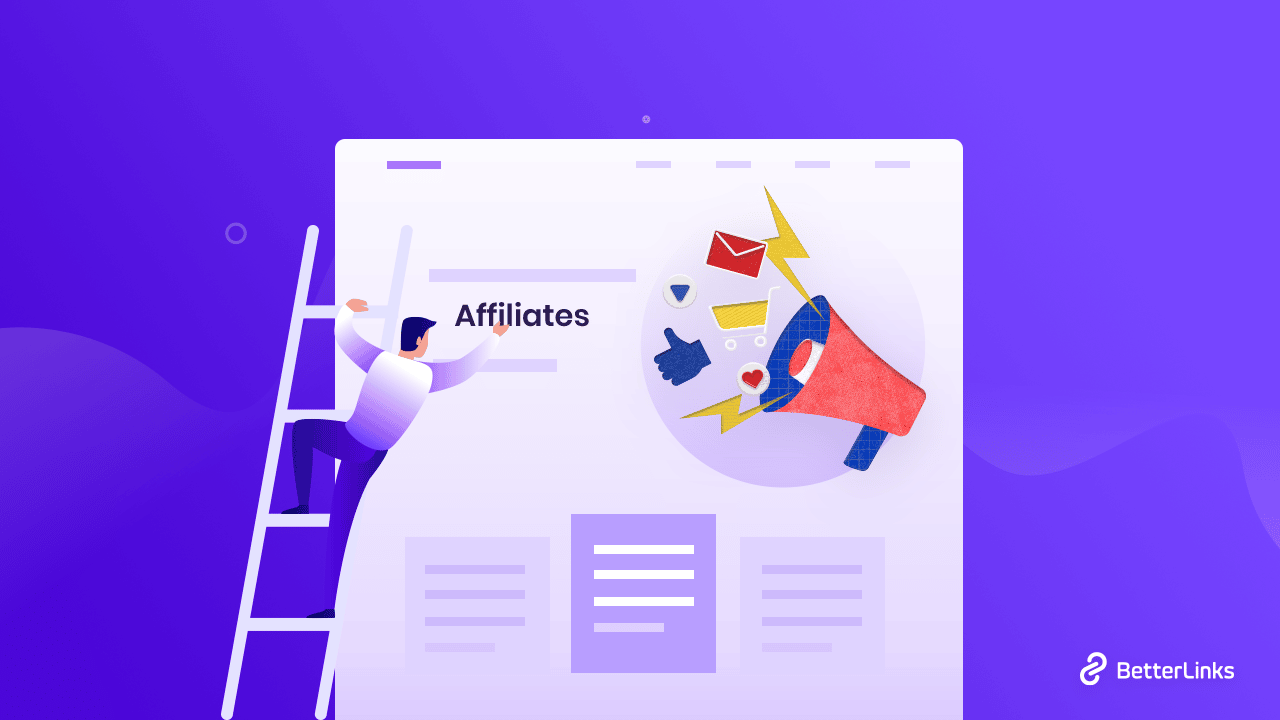 The first thing you must do is create an attractive and engaging affiliate marketing blog or website. By 'affiliate marketing website', we actually mean simply creating a website where you are going to share promotional content that contains your Amazon affiliate links.
If you already have a website, then you are already done with the first step. But to make sure that your website is optimized to drive traffic, make sure to check out this detailed guide on how to create affiliate landing pages that convert.
Step 2: Sign Up For Amazon Associates Program
Next, click on the 'Sign Up' button on the Amazon Associates program page to create your affiliate account. If you already have an Amazon account, then you can simply use that account to sign up as an affiliate if you want to.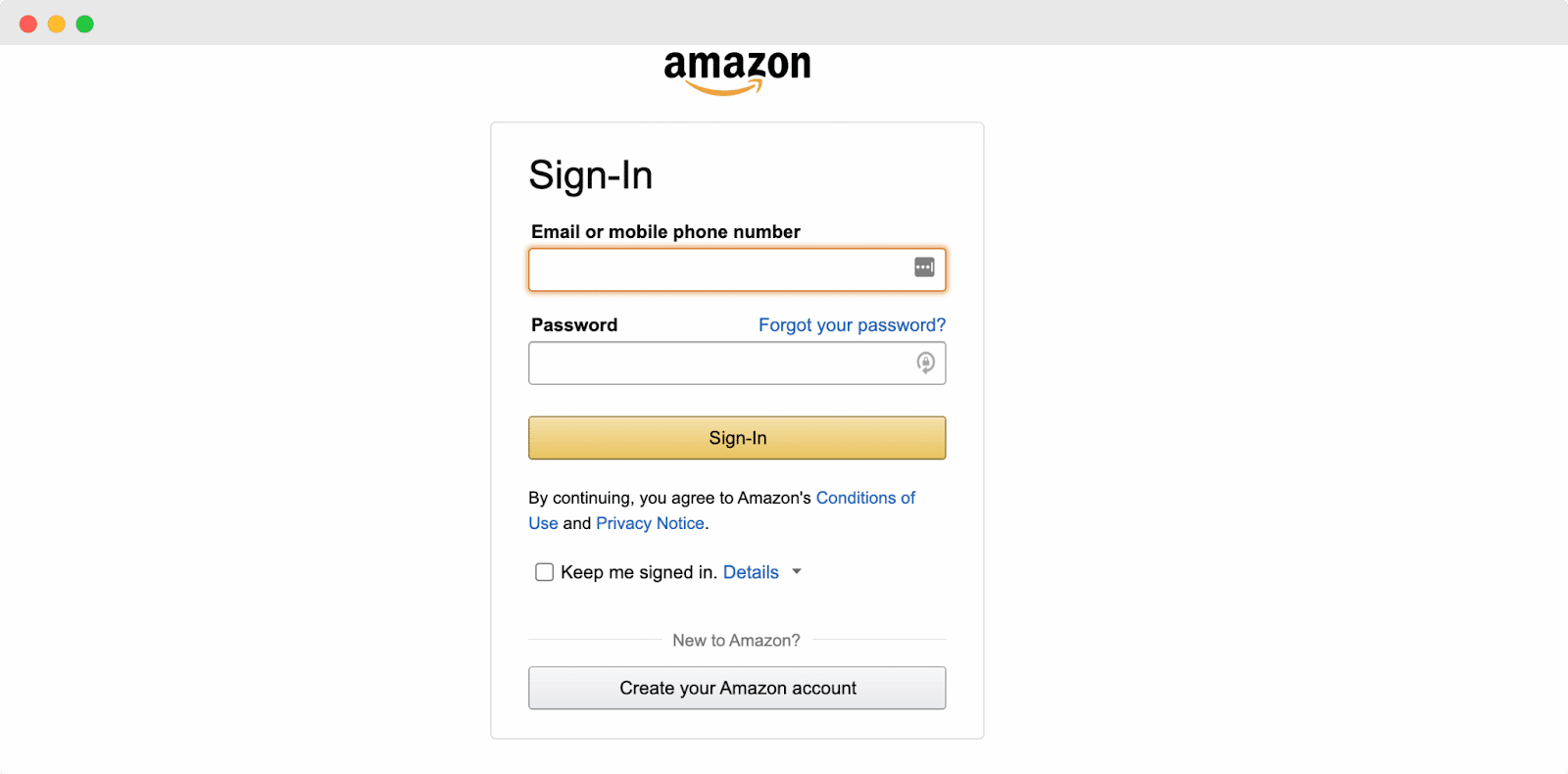 Step 3: Add Your Account Information & Other Details
Next, you will need to provide additional information such as the address to which Amazon will send the commission payments, website and mobile apps list where you will be promoting the products with Amazon affiliate links, and more.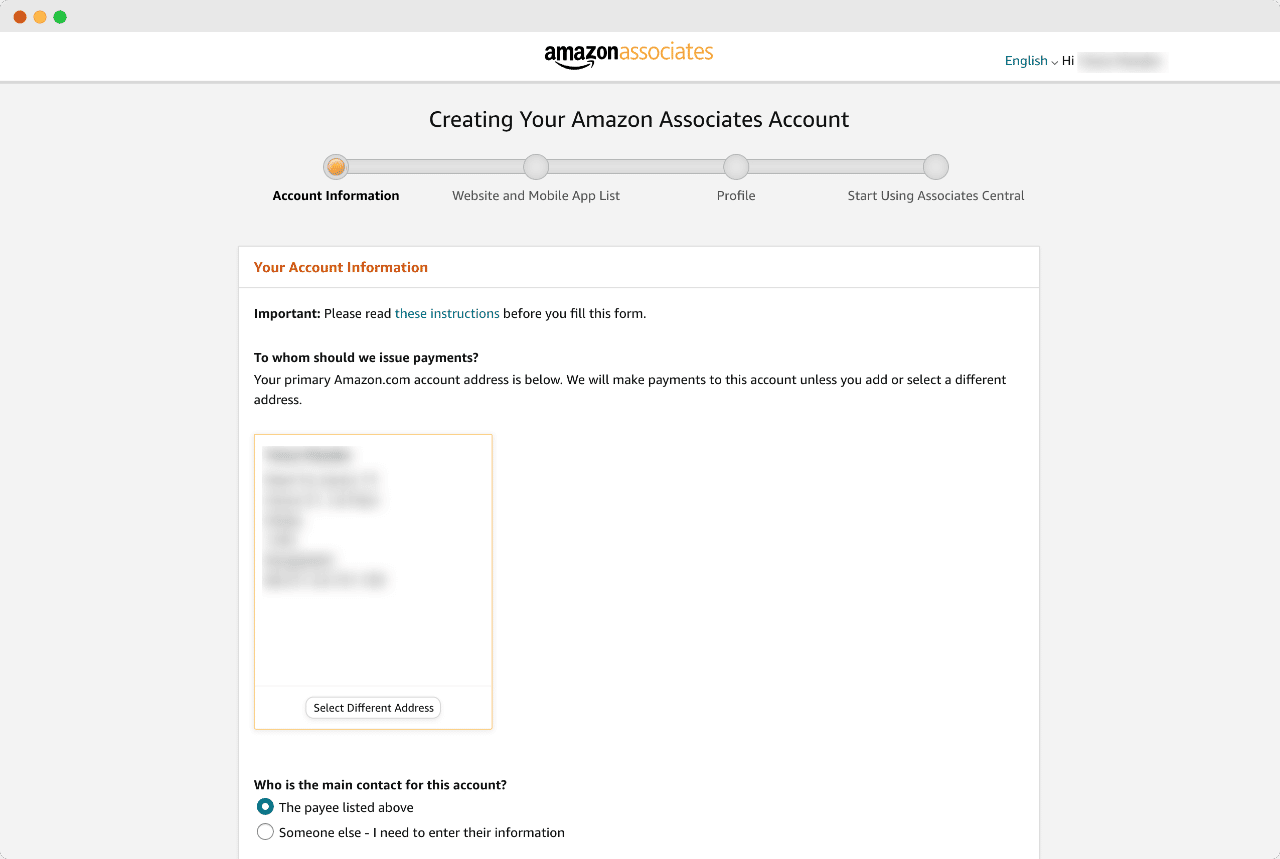 Afterwards, you will need to choose your preferred Associates Store ID. It is usually the same as the name of the website where you are going to promote your content with affiliate links, but you could also use your brand name or others if you prefer.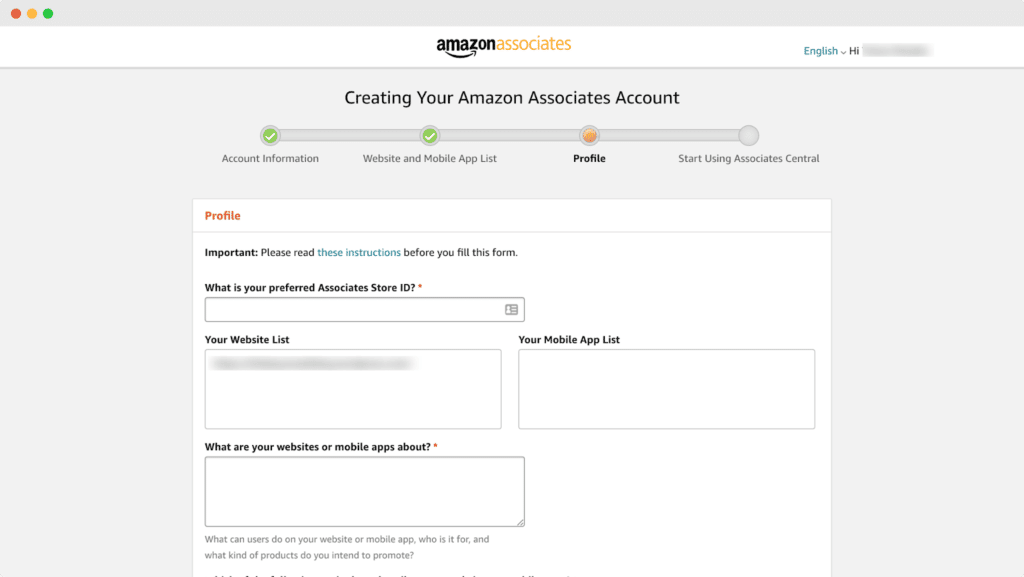 Step 4: Strategize How You Will Drive Traffic To Your Site
Next, you will be asked to explain how you will drive traffic to your website and promote Amazon products as an affiliate. It would be a good idea to have a strategy in place first. This includes having an effective link building strategy, SEO marketing strategies and more.
Step 5: Create Your Affiliate Links & Start Earning
Finally, when you are done with creating your Amazon Associates account, you may need to wait while your application is reviewed. Once your application is approved, you can start creating your affiliate links directly from your Amazon portal.
That's it! With these simple steps, you can easily become an Amazon affiliate and start earning affiliate commissions.
Next Step: Measure Your Growth With Top Marketing Metrics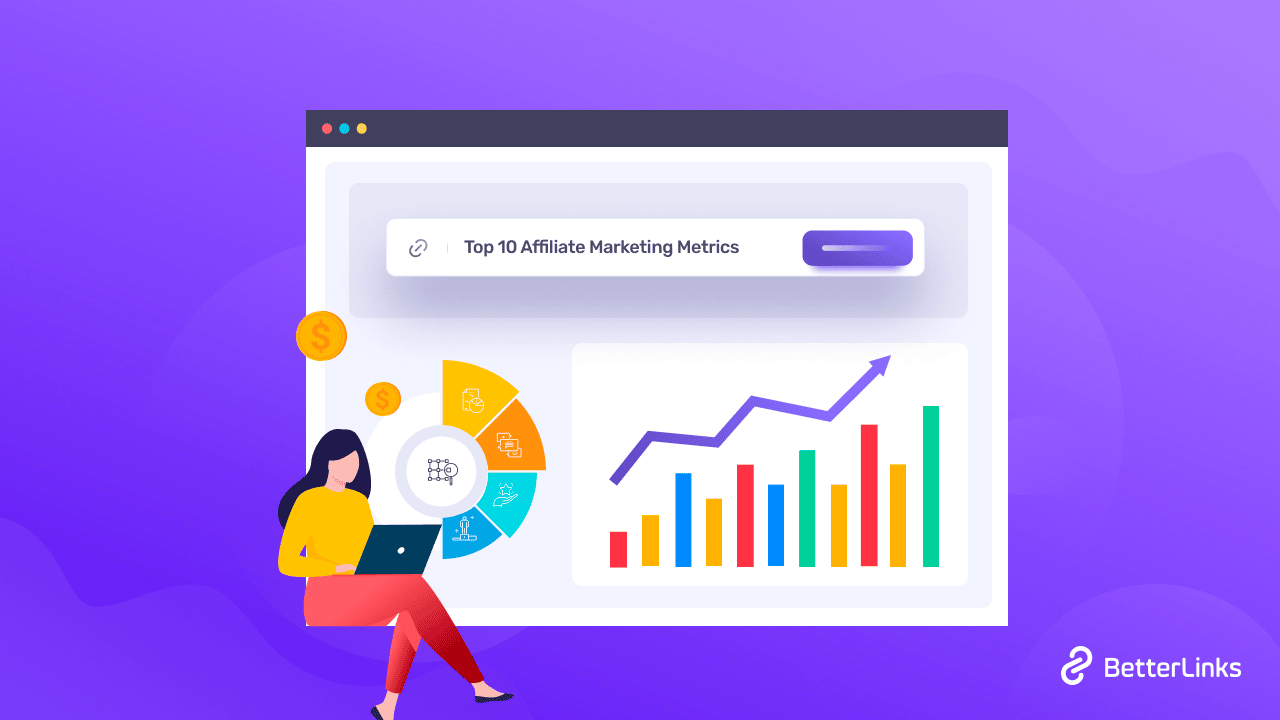 So, you have created a high-converting affiliate landing page, signed up to one of the most popular affiliate marketing programs and you even have great, effective marketing strategies in place to grow your income steadily.
What's next?
Any successful marketer will tell you that you must measure your performance regularly to strategize and adapt accordingly. The same goes for affiliate marketers too. That's why, we strongly recommend that you learn about these top 10 affiliate marketing metrics so you can ensure sustainable success for your website.
Grow Your Affiliate Earnings With Amazon Associates Program
As you can see, signing up for the Amazon Associates program can be a great way to turn your passions into a source of income. So, get started today with the step-by-step guide we have shared above, and make sure to subscribe to our blog for more tutorials, growth hacks and tips and tricks for affiliate marketing.