Nowadays, many bloggers are bringing excellent affiliate marketing centric blogs on the web. As people are very interested in making money from affiliates and they need more content to learn how to earn via blogs. If you are looking for affiliate marketing blogs to get helpful resources, then we're here to help.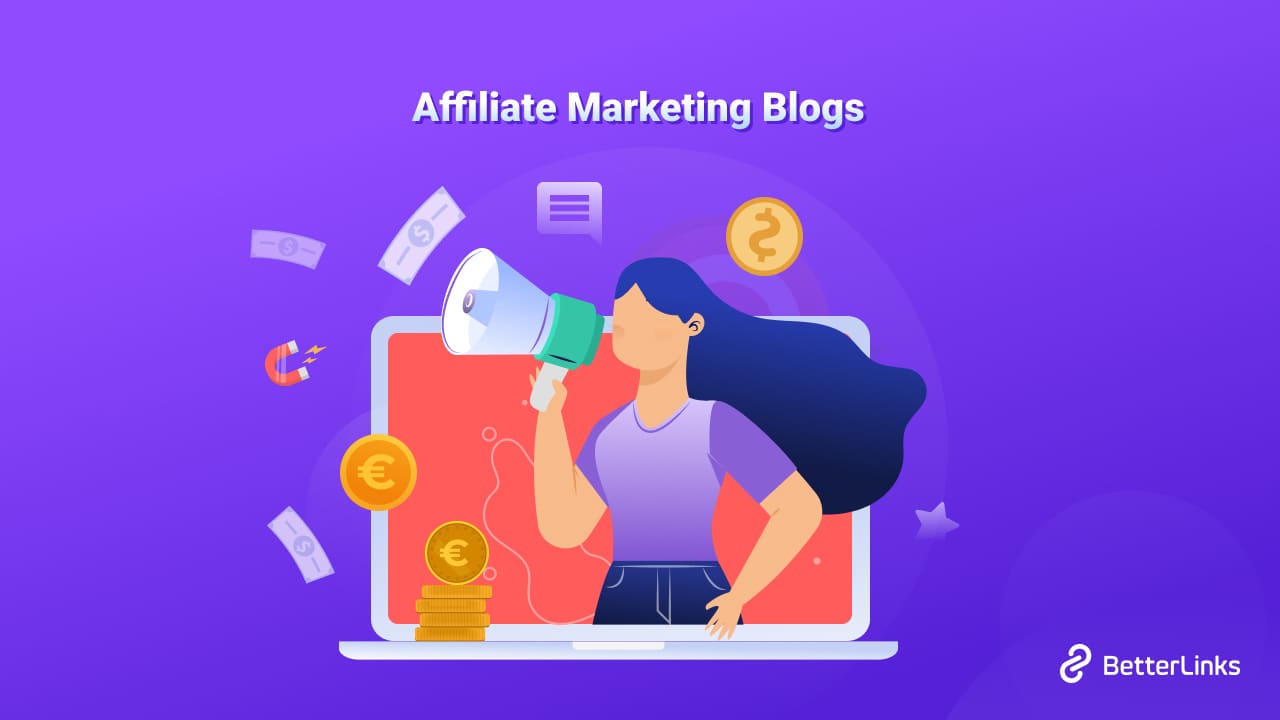 The word 'affiliate marketing' has been surfing the internet world for the last many years. And, day by day, this marketing tactic is getting more popular. Though it can be an easy earning sector for marketers, it needs very smart strategies.
In this article, you will find the top 10 affiliate marketing blogs that can help you to get in-depth knowledge of this potential money-making strategy. Before that, let's have a short discussion on what affiliate marketing is in case you are not familiar with this concept.
Beginner's Guide To Affiliate Marketing
Affiliate marketing is an online earning method where you can make commissions by promoting others' products or services on your blog. You can do it on your own website or can use any third-party platform. Here, choosing the right products or services is very important to earn successfully; it is also important to select the top most popular affiliate marketing programs, such as the Amazon Associates program to ensure you have the chance to earn a significant amount.
The affiliate marketing concept is very simple. In your blog content, you have to add personalized special links to those products or services you want to affiliate with. When your audience clicks on those links or makes a purchase from those links, you will get a commission from the products or service owners. It is a win-win situation for both because both are earning money from this marketing strategy.
What Are The Benefits Of Doing Affiliate Marketing?
Nowadays, people are very much interested in affiliate marketing and still want to know more. You might have questions about why people are so much interested in affiliates nowadays. Well, the answer is simple.
⭐ For doing affiliate marketing, you don't need much experience or high knowledge of marketing. This sector is very minimalistic with some simple SEO techniques, mature strategies, and quality writing skills. So you can start working on this with ease after doing some good research on it. With the right combination of SEO and engaging content, you can get success in this sector.
⭐ To become an affiliate, you don't need to invest lots of money in your business. By creating an affiliate landing page that converts, you can start earning commissions promoting others' products. You just need to bear the website domain and hosting cost.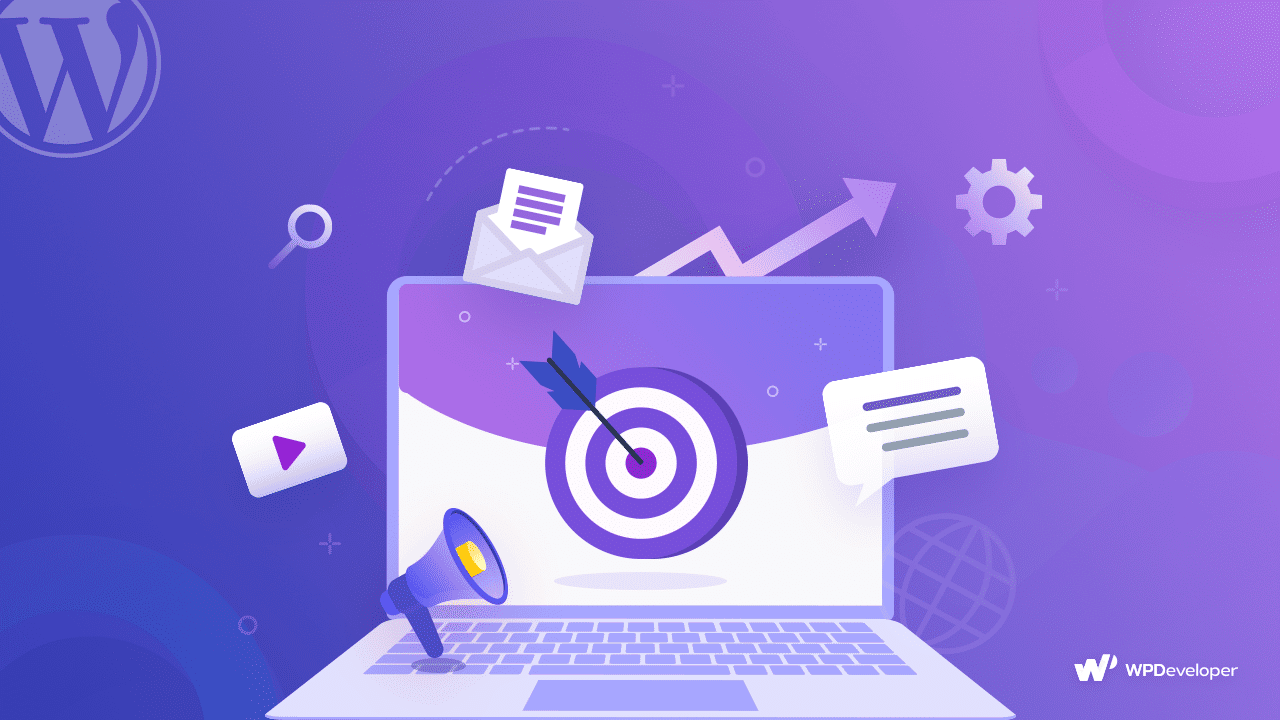 Top 10 Affiliate Marketing Blogs You Can Follow In 2022
Well, let's come to the main topic. If you are interested in affiliate marketing and want to learn more about it, you have to research a lot. Initial research and knowledge gathering will help you with the entire process of affiliates and achieve your goals.
For quality learning, you can follow the best affiliate marketing blogs which are flooded on the internet nowadays. From hundreds of good blog sites, here are the top 10 information-packed affiliate marketing blogs. You can check them out if you want to walk the road to becoming an affiliate master.
1. HubSpot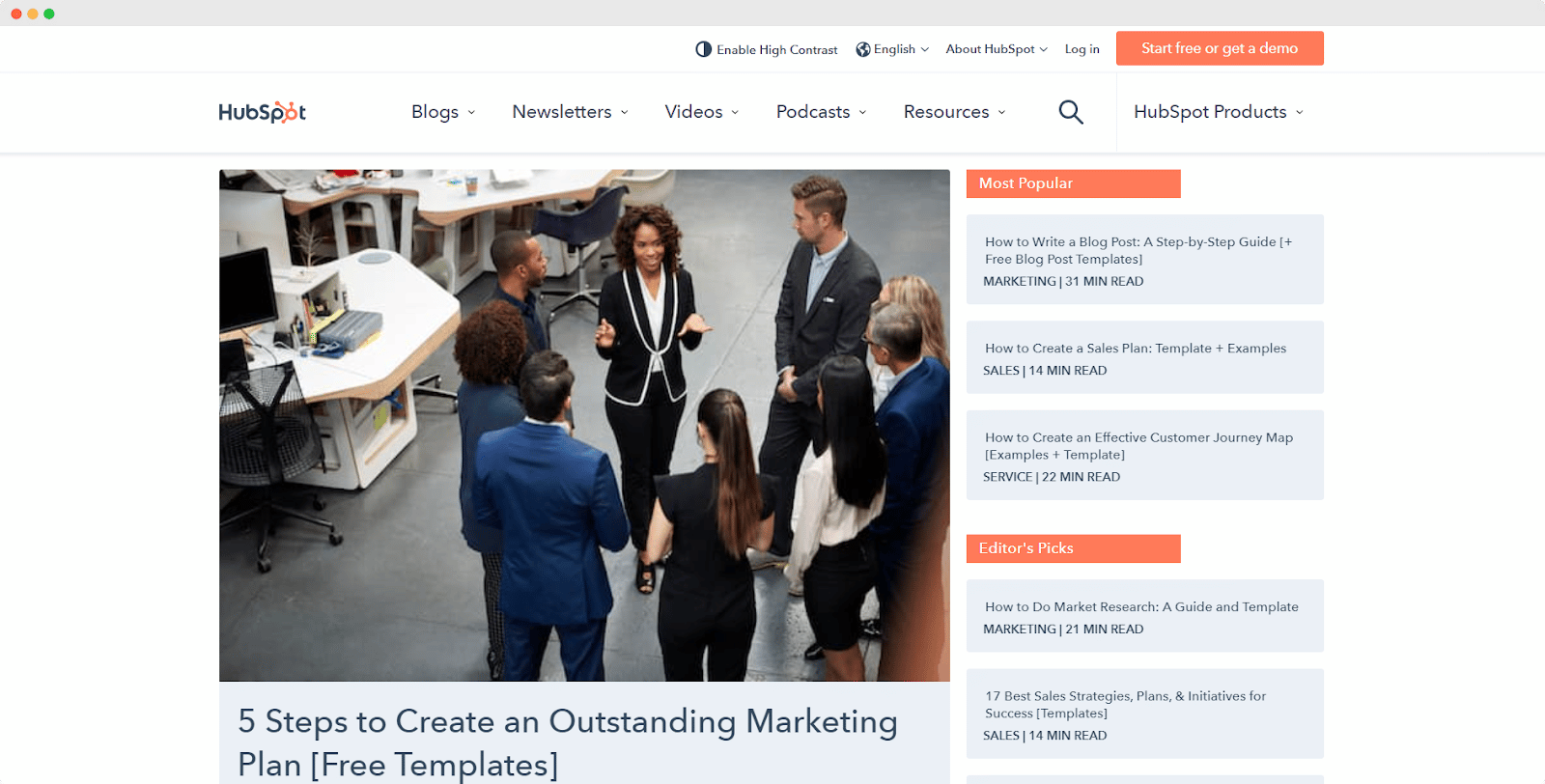 HubSpot is a very popular website that offers a full platform for marketing. Besides covering topics on sales, customer services, support, etc, HubSpot is holding one of the leading positions of marketing resources on the web. The site is carrying top category content for its audience.
The site provides an inbound marketing and sales service to its clients. Besides the variety of interesting marketing blogs, they have some awesome blogs on affiliate marketing for beginners, affiliate marketing WordPress themes, best affiliate programs, etc. All these articles are very thoughtful and beneficial for every affiliate marketer.
Moreover, HubSpot comes with awesome blogs packed with insights that help every marketing person, from newbies to pros. Their blogs can guide you in every step of your affiliate journey.
2. Backlinko
Backlinko is one of the best blog sites for SEO, content marketing, and of course affiliate marketing. It can be every digital marketer's go-to resource for rich content with thoughtful writings. Brian Dean has been running this insightful blog site for many years and published many informative blog posts on affiliates.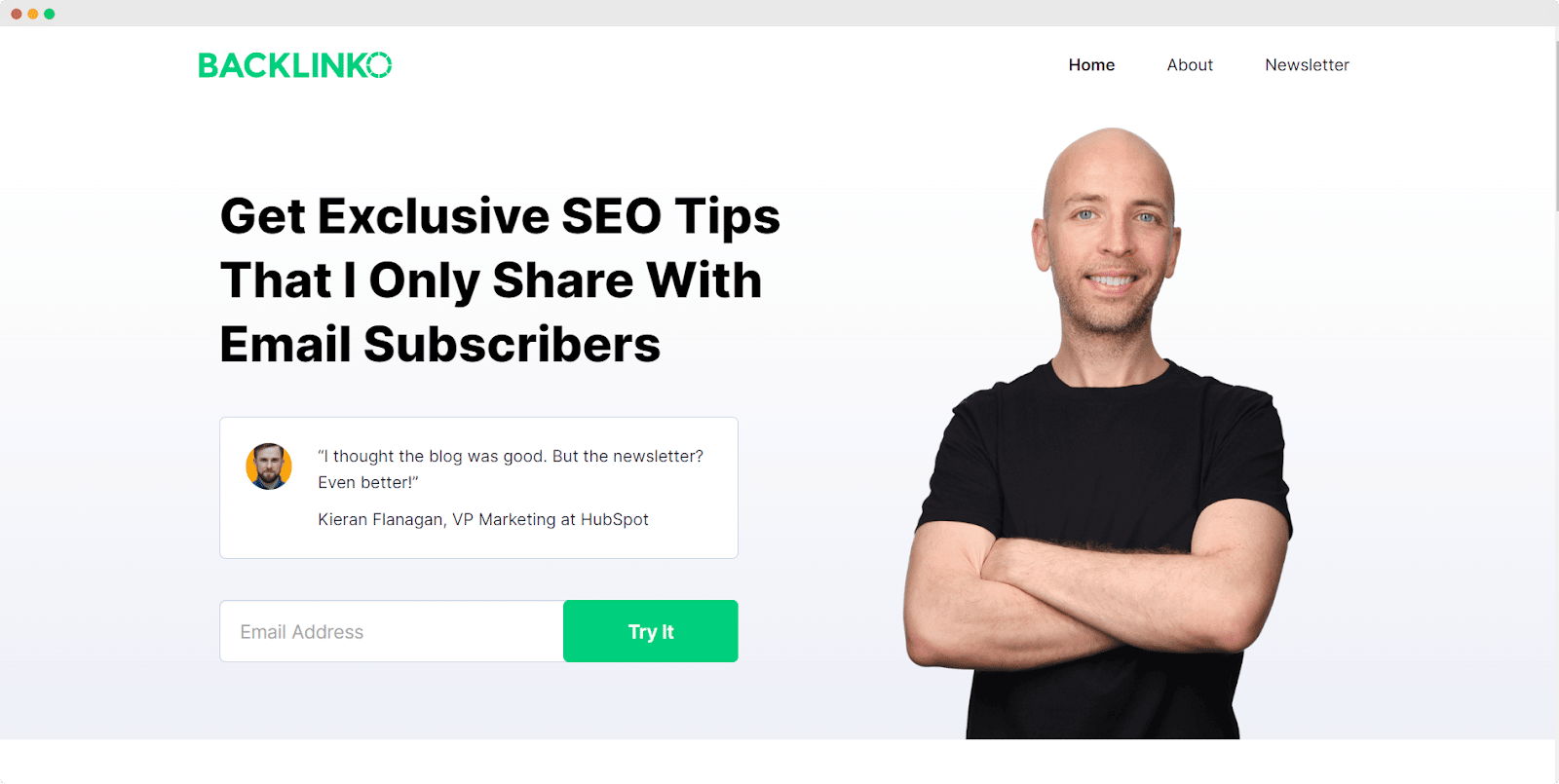 The blog of the Backlinko site is very popular for its up-to-mark articles on various topics of online marketing. As the practice of link building and implementing SEO is essential for affiliate marketing, you will find tons of helpful resources here to drive traffic to your website.
3. BetterLinks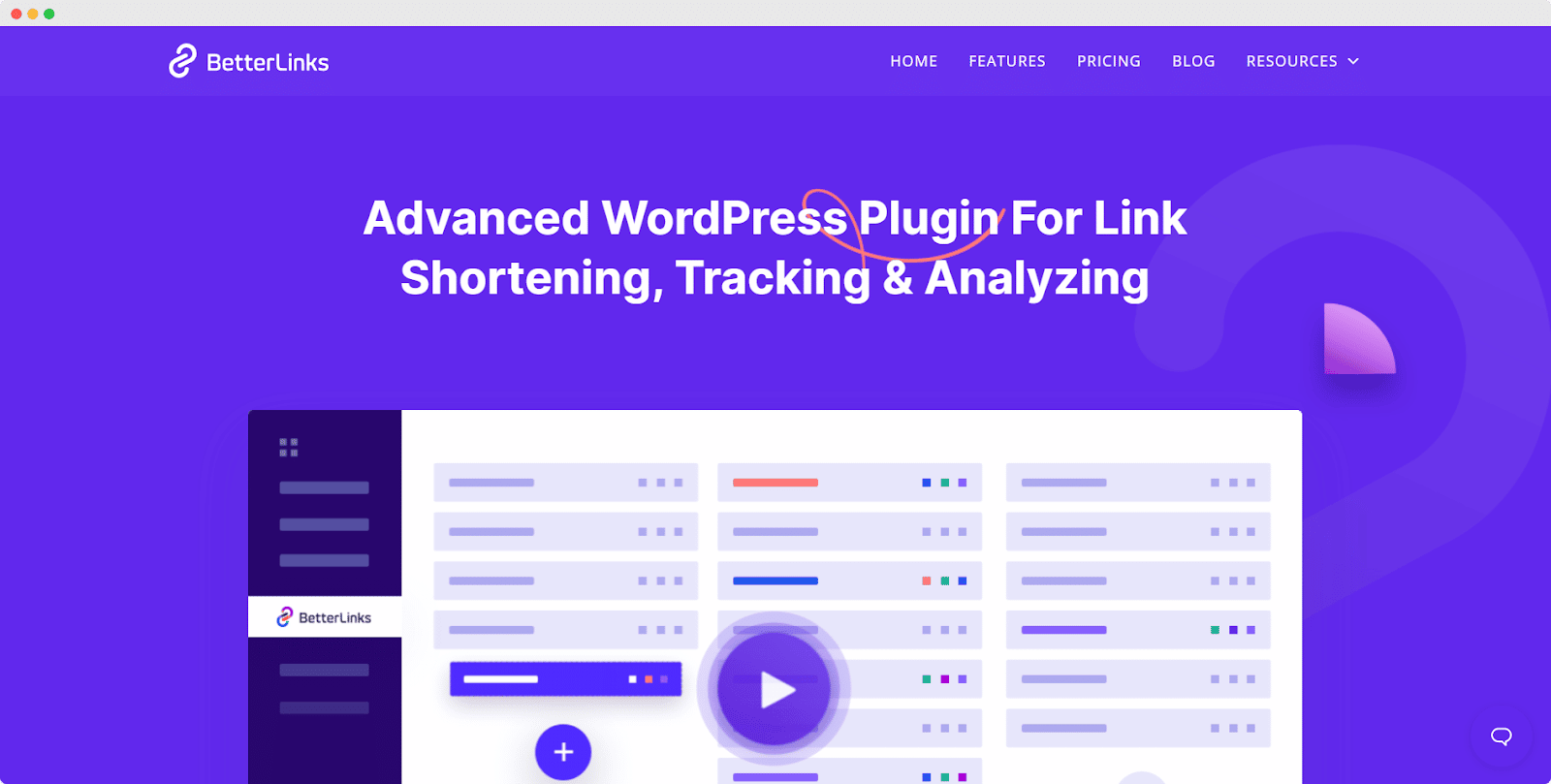 BetterLinks is is an all-in-one WordPress solution for managing your affiliate links. This simple tool helps to create short links and track the affiliate links with insightful analytics, along with several more important link management features, which is very much beneficial for every affiliate marketer.
From BetterLinks Blog page you can get lots of helpful tutorials such as how to measure and improve your click-through-rates, complete guide on affiliate link disclosures, how to do A/B testing and much more. All of these topics are useful for any affiliate marketer.
4. SEMRush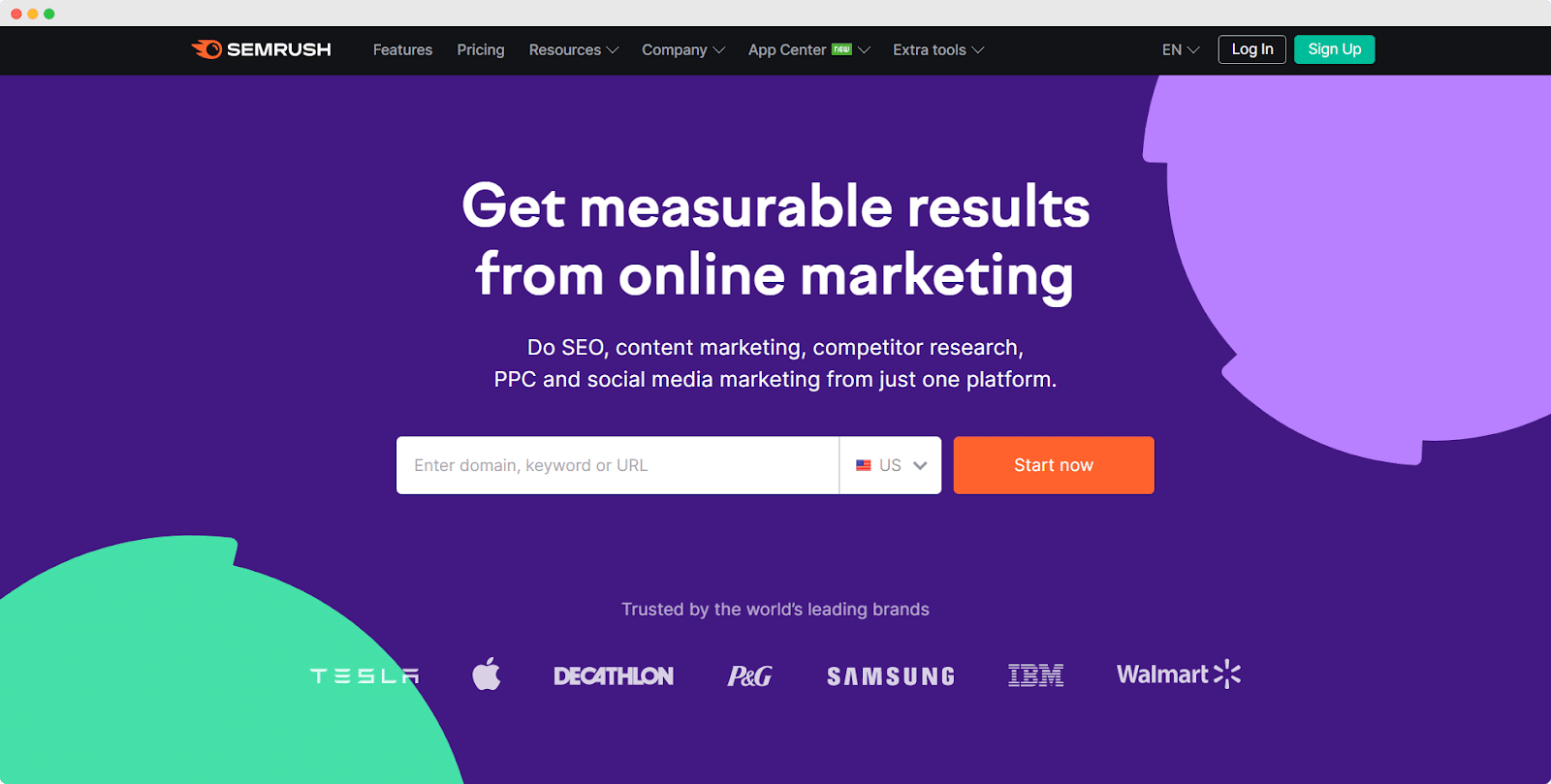 SEMRush is a leading SEO software that every SEO marketer love to use in their regular work life. Besides, it is also one of the greatest affiliate marketing blogs that share insightful content for its audience. It is very popular among affiliate marketers because of its amazing affiliate-related articles.
Besides versatile topics, SEMRush has some popular blogs on affiliate topics like beginners guide, setting up successful partnerships, etc. All their articles help affiliate marketers to grow their sites by creating exclusive content with strategies, analysis, and traffic.
Being a standard digital marketing toolkit, it is quite surprising that they are running an extensive blog site. Not only that! SEMRush also has a big collection of video tutorials on their Youtube channel to provide in-depth walk-through content to its audience.
5. AuthorityHacker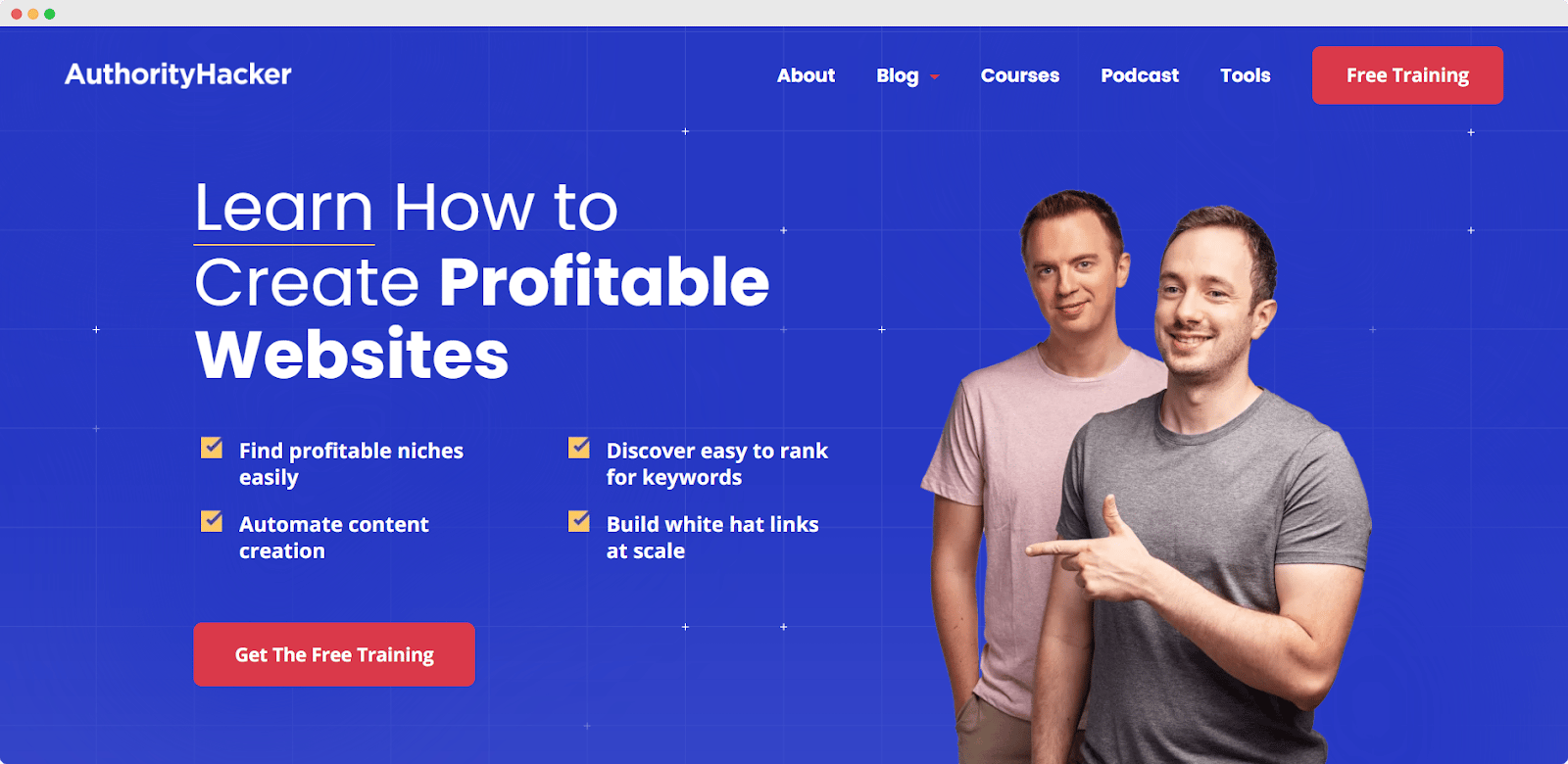 Gael Breton and Mark Webster are the brilliant minds behind one of the best affiliate marketing blogs named AuthorityHacker. It provides full walk-through guides on affiliates with tons of information. The site also offers premium affiliate training courses for those who dream to become an affiliate marketer.
The owners of this blog are professional digital marketers. They smartly covered the core sectors of affiliate marketing including choosing the right niche, growing traffic, nailing down SEO, alternative monetization models, etc, and published in-depth tutorials on these on their site.
6. Niche Pursuits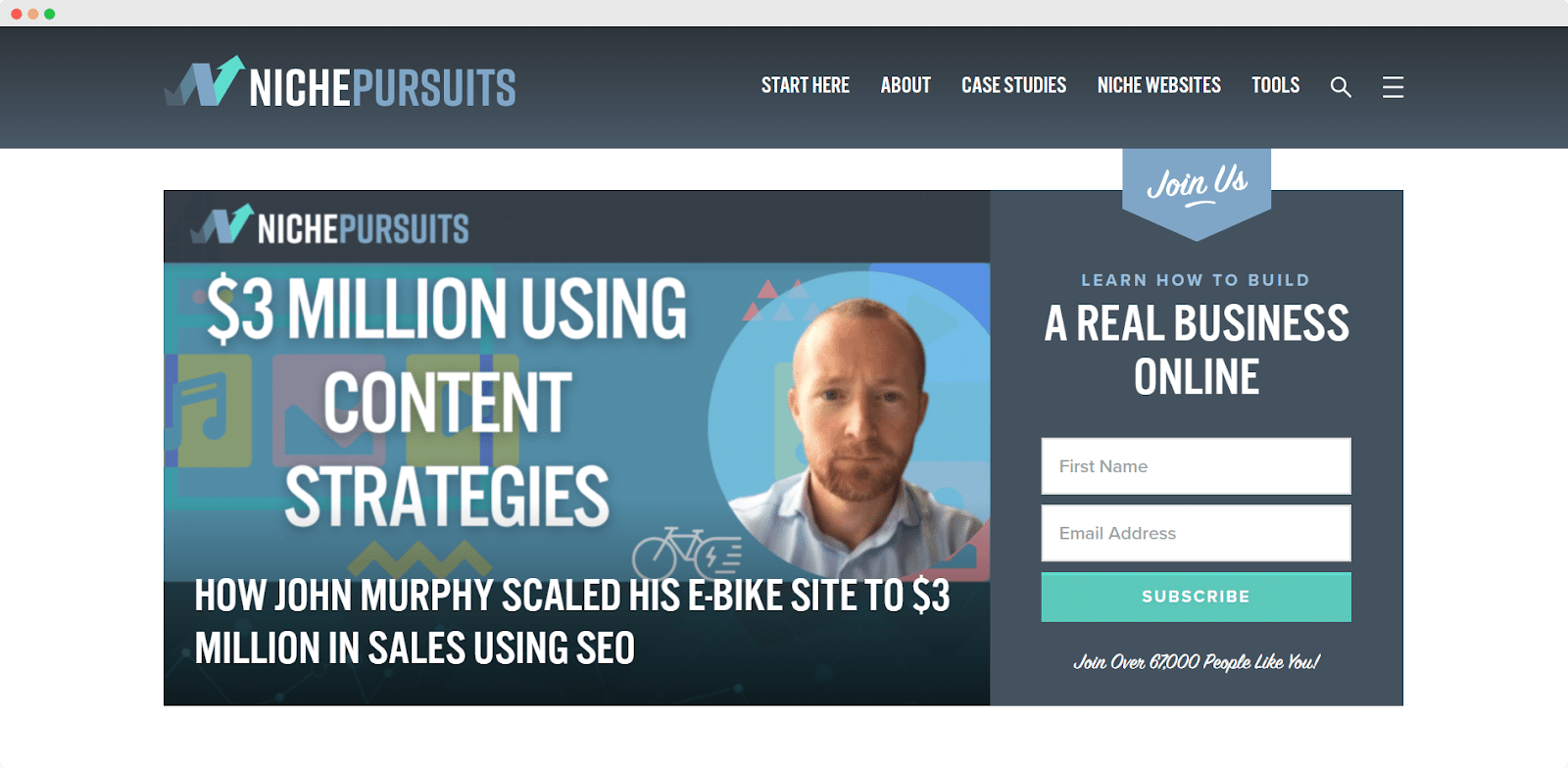 Spencer Haws, a very successful online entrepreneur runs his blog named Niche Pursuits where he offers in-depth guides on affiliate marketing. Besides creating niche websites, he highlights Niche Pursuit Insider as part of this blog. Here, his visitors find step-by-step walkthroughs as well as video tutorials on various topics.
Every beginner who wants to become an affiliate and make money from their own blogs can take all the advantages of this site. If you are one of them, don't miss Spencer's informative blogs on affiliates. He also shares lots of practical case studies which are also very helpful for newbies.
Another interesting fact about Spencer is that he creates amazing business tools and products for bloggers such as Long Tail Pro, Link Whisper, Keyword Finder, Linkody, etc. These products are incredible and a big treat for every digital marketer, as well as affiliate marketers.
Niche Pursuits is such a site that helps you in every aspect to grow your affiliate business with new ideas, knowledge, experience, and resources. It is a big opportunity to learn from this site and experience the best of affiliate marketing.
7. Smart Passive Income Blog
Smart Passive Income Blog (SPI) is one of the best affiliate marketing blogs run by Pat Flynn, an expert marketer in the affiliate sector. On this website, he shares his journey, experience, and knowledge of affiliates in versatile ways including blogs, online courses, podcasts, tools, community, etc.
Whenever you come up with a mind-blowing idea, Pat and his team are always there and ready to help you to grow your business. You can learn online marketing strategies to apply on your own site. In this blog, Pat shares his tools and techniques which are very beneficial to earning passive income with affiliate marketing.
Smart Passive Income is highly informative with lots of tips and secrets of affiliates. It is a great place for newbies who want to know everything about affiliates.
8. Mobidea Academy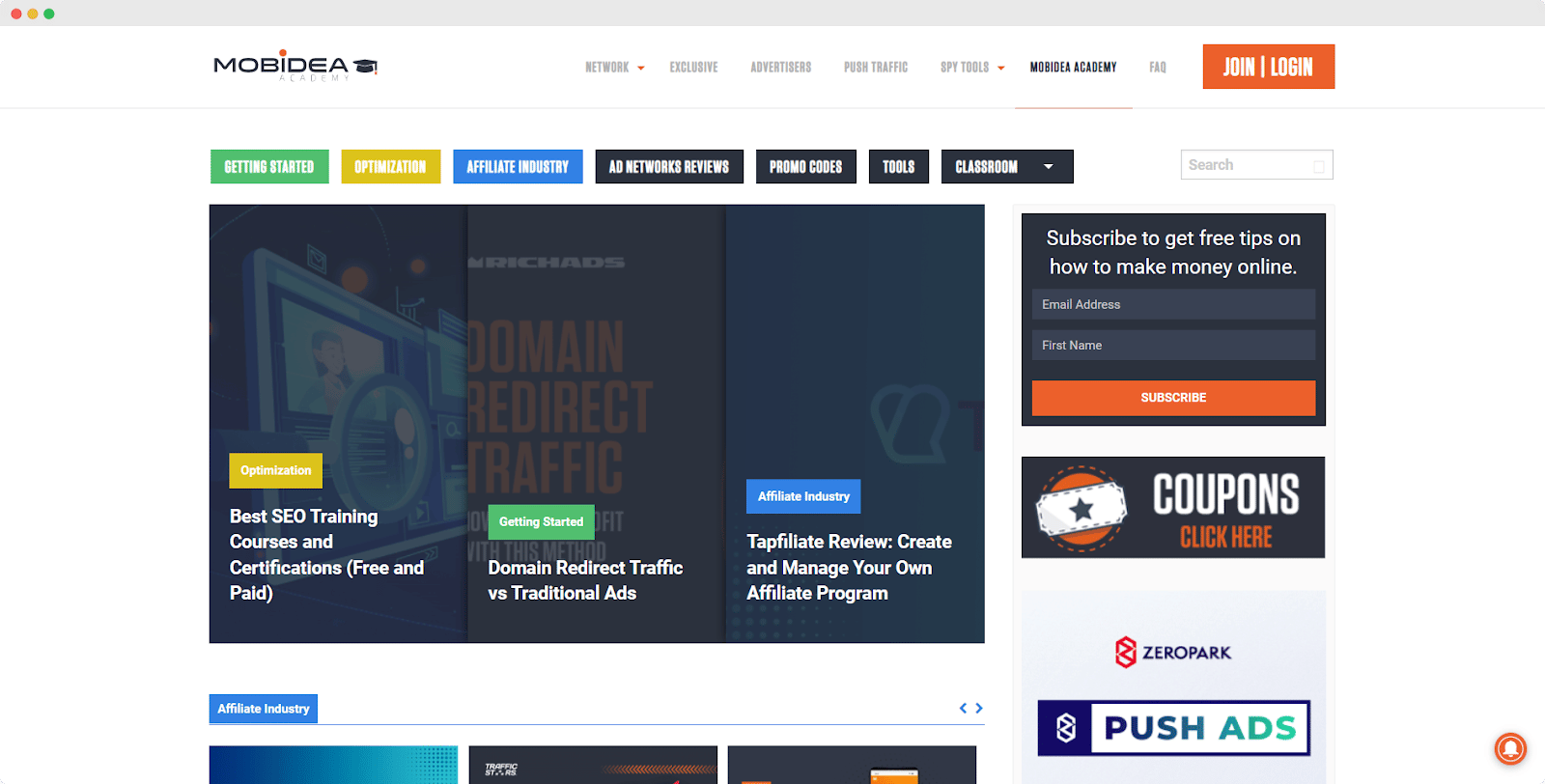 Mobidea, a leading CPA (Cost Per Acquisition) mobile affiliate network runs their blog site named Mobidea Academy. It is a privately held affiliate network that has over 130,000 affiliates worldwide.
The blog Mobidea Academy publishes quality articles on affiliates so that interested audiences can learn more about affiliates, current trends, experts' advice, growing business, increasing traffic, etc. The tips and news from this site can help you to become an affiliate and earn money through your blogs.
9. Matthew Woodward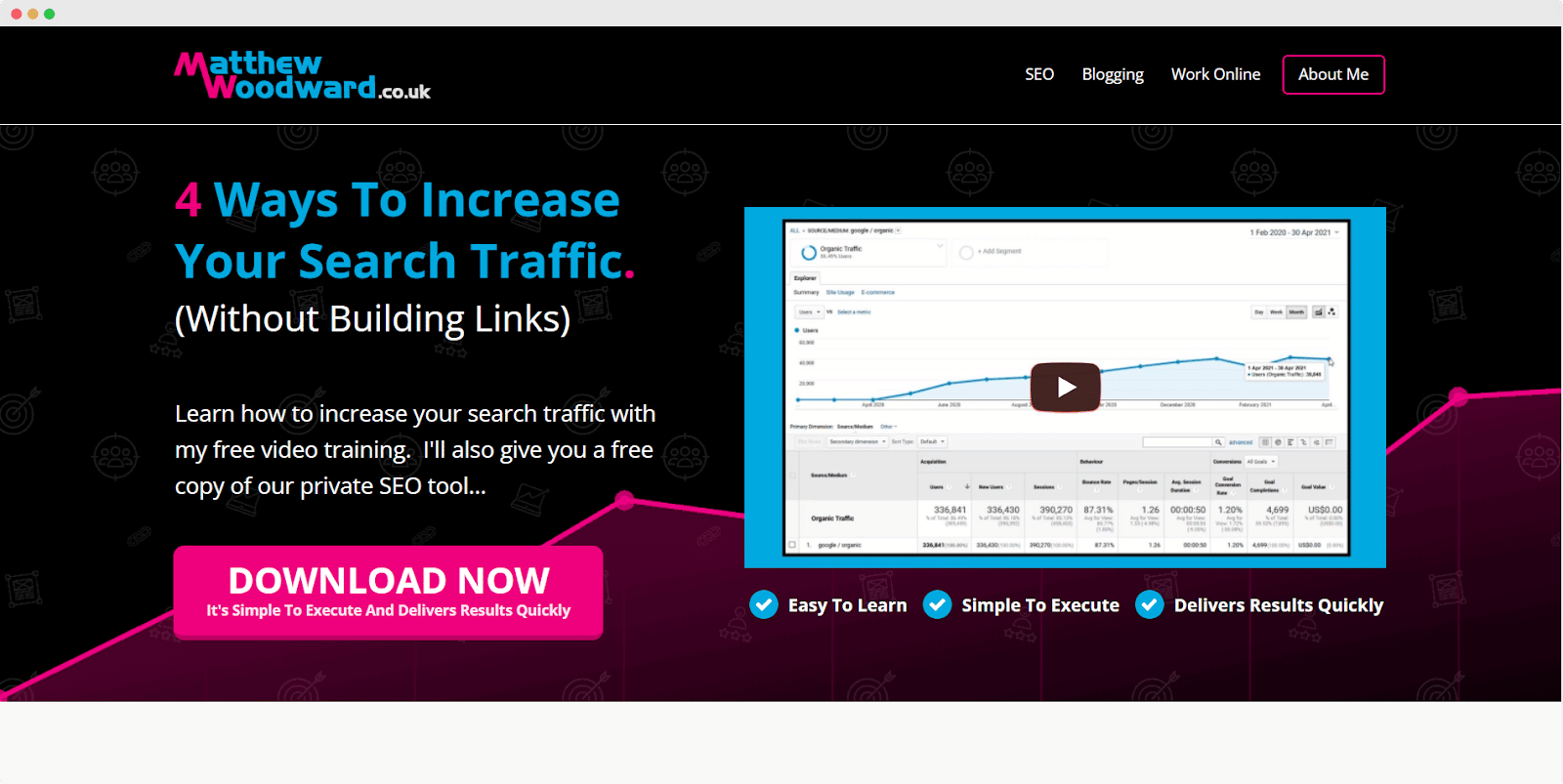 Matthew Woodward can be your best friend for both online and affiliate marketing because of its insightful content. Matthew runs his blog site with practical guides, case studies, and tips that can help you to be an affiliate marketer without any trouble.
This famous blogger covers almost every aspect of affiliates, SEO, traffic generation, blogging, etc. His articles on case studies, link building, general SEO, etc are great resources to get success as an affiliate marketer.
10. Easy Affiliate Blog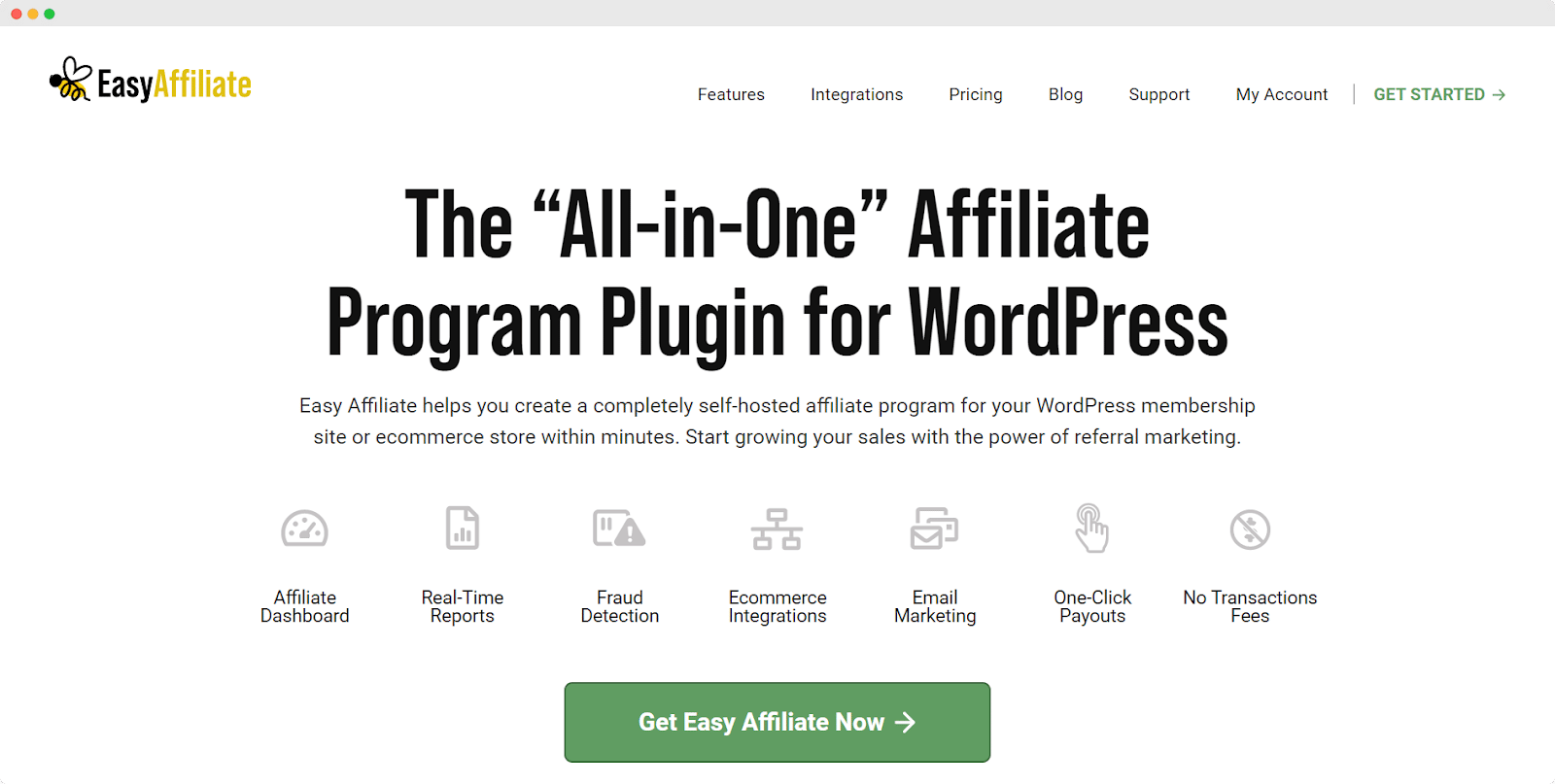 Easy Affiliate is an all-in-one WordPress affiliate plugin. Its premium tool helps you in every aspect of your business, as well as its insightful blog helps you to learn affiliate marketing with ease. The author John Hughes published most of the wonderful blog posts on this website for its audience.
This tool not only helps you to manage your affiliate program but also monitors all your affiliate links, clicks, sales, payments, etc. And the blog is awesome as well with lots of informative content on affiliate marketing. The advice and tips shared in the blog posts are so in-depth with knowledge and information that any newbie can learn affiliate marketing and get success in their business.
Some Statistics Of Affiliate Marketing
The affiliate marketing sector is growing so fast. To give you a simple hint, let's show you 3 graphical statistics data. Those can help you to understand the growth rate of this strong marketing field which is hyped in the last few years.
1. Number Of Online Searches On 'Affiliate Marketing'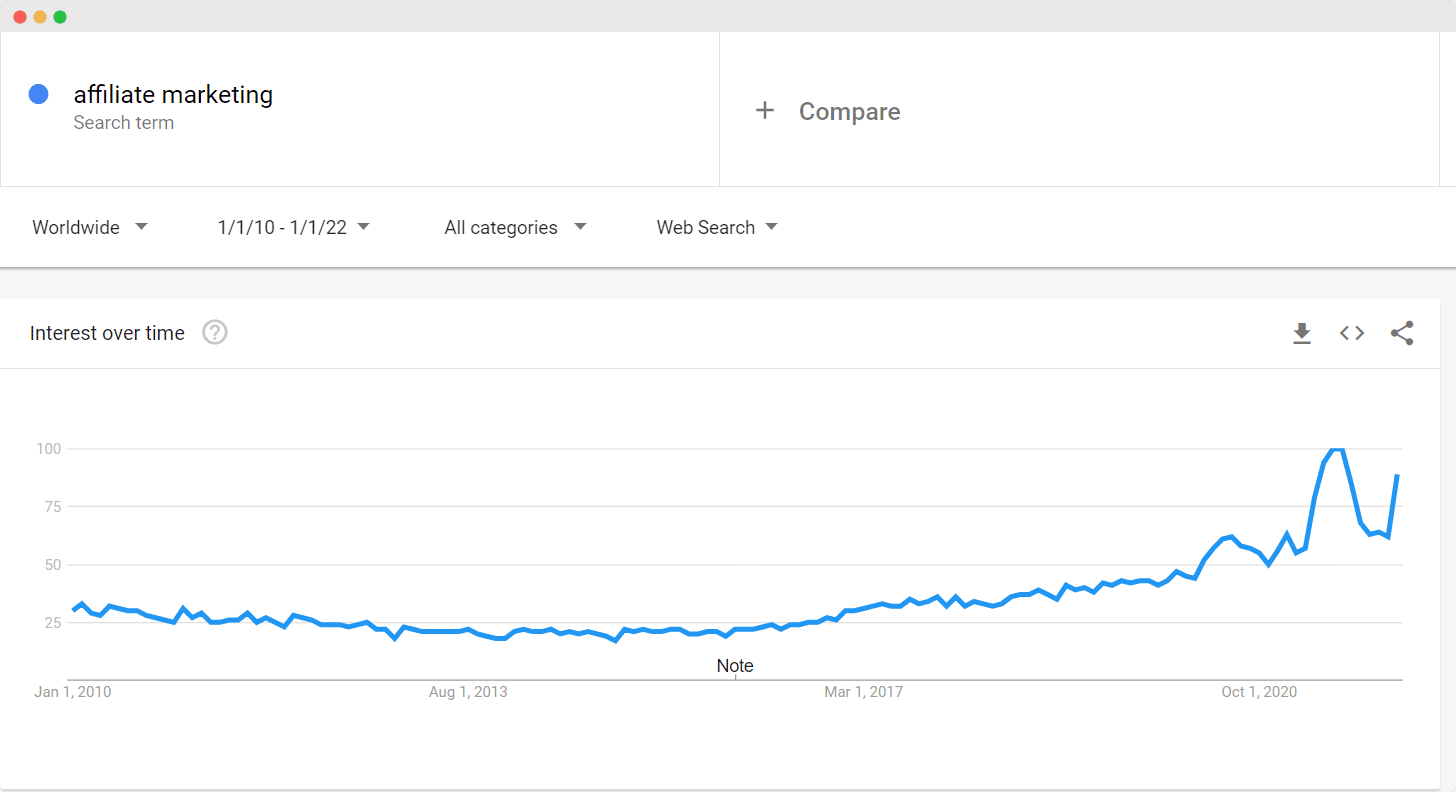 Source: Google Trends
Let's start with a basic one – the keyword. The search rate of the basic keyword for this sector 'Affiliate Marketing' is immensely rising. If you notice the Google Trends data, you can understand how people are getting more interested in this market.
2. The Global Growth Of Affiliate Marketing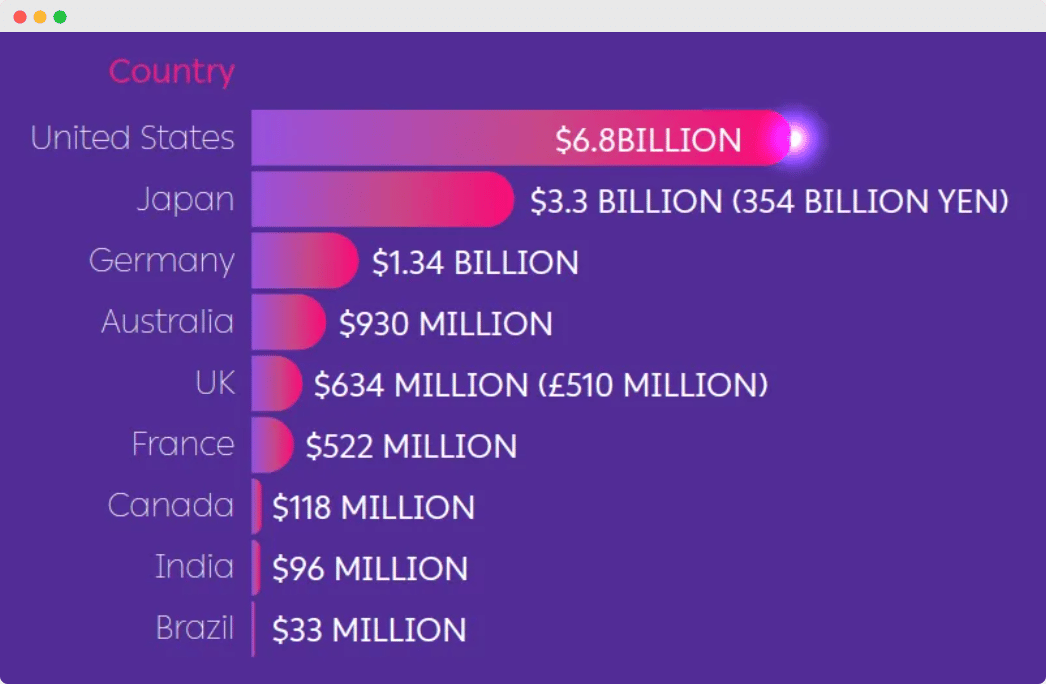 Source: Cheq
The affiliate marketing industry is continuously growing. Let's have a look at the growth of affiliate marketing in nine major countries. You can get an idea about the opportunities and challenges of this large market.
3. Spending Amount Of Money On Affiliate Marketing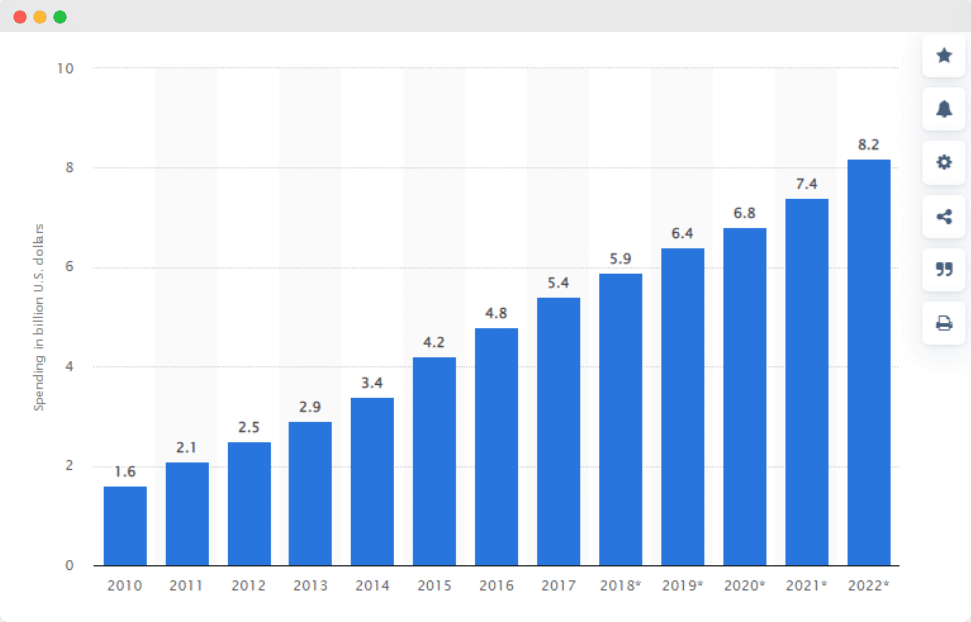 Source: Statista
Every year, new affiliate marketers enter the market and spend more on this sector for larger success. The below statistics show the investment rate in affiliate marketing from 2010 to 2022. This sector is getting more challenging day by day.
Choose Your Favorite Blogs To Learn Affiliate Marketing
Well, after reading this article, you might get a good idea about current blogs on affiliate topics. Here, we have assembled a list of 10 affiliate marketing blogs to help you narrow down your niche, save time, and achieve success in affiliate marketing. From these top 10 blogs, you will definitely find your needs. Also, you can follow anyone's blog regularly to keep updated.

Do you think this blog is helpful? Don't forget to subscribe to our blog to read more blogs. We would love to have you in our Facebook community where you can share your knowledge and views with others.