If you want to know your website domain quality and performance, you need to get the domain authority checker tool to proceed further. The question is how to know which domain authority checker tool would be better for your website, right? To clear all your confusion about selecting the best domain authority checker tool, the top 5 best domain authority checker tools free & paid are being introduced in this blog. Take a deep dive below and get all the details.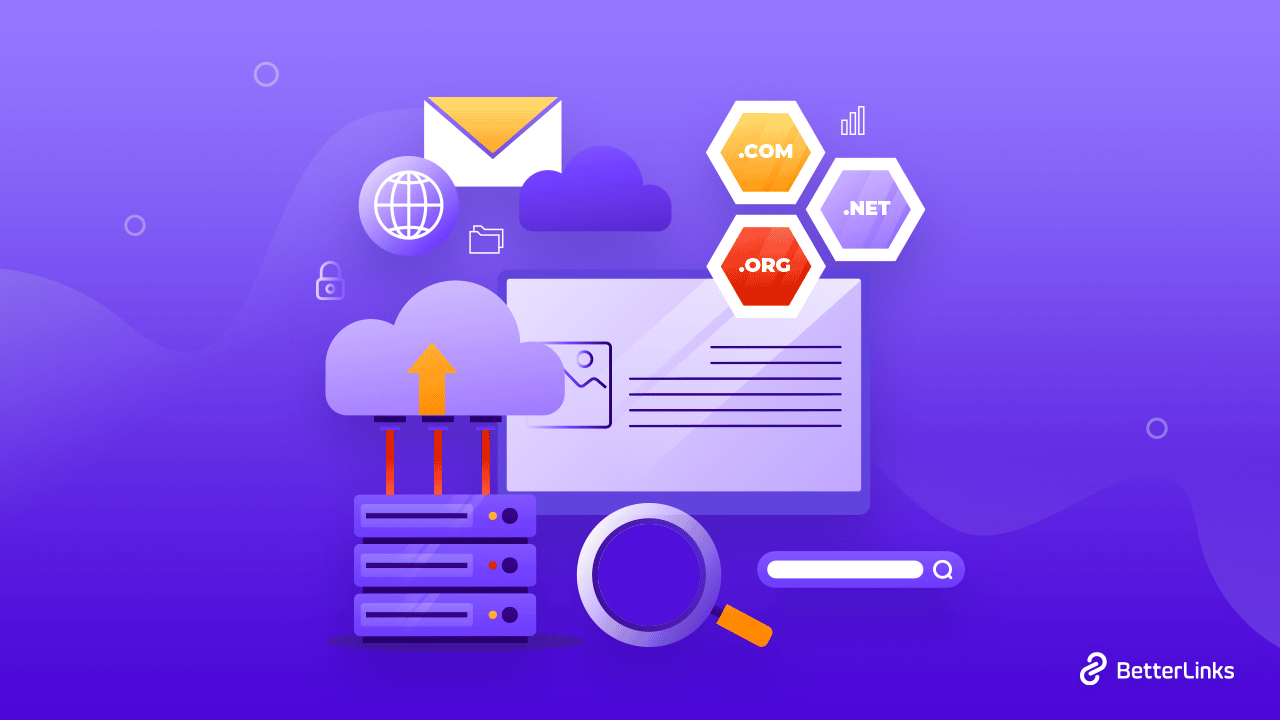 The domain authority (DA) is a Moz-created ranking metric that provides detailed insight into how well your website is performing in search engine results. MOZ sets the domain authority score from 0 to 100. The higher your domain score, you will have the greater your probability of appearing first in the search results.
Top Reasons To Check Domain Authority
There are several reasons you should check domain authority before doing anything. It is important for your website to improve performance, and also for analyzing others' websites before doing anything. This is why some reasons to check domain authority is being highlighted below:
Purchase An Expired Domain
Before purchasing any one domain you have to first check the website domain authority and get all details. This is because in most cases, folks out there concentrate on purchasing domains that are aged. Without even checking whether their domain authority has expired or not. It makes no sense to buy an expired domain and there's no point in buying this.
Selling A Website
Nowadays, selling a website or domain is very common. Also, platforms for selling websites and domains like Flippa and numerous other services are becoming popular. When evaluating a domain, buyers always consider the domain authority measure to assess the quality and position of the domain. However, a seller will always provide more details when pitching a site, such as page authority, domain authority, backlinks, keywords, typical monthly revenue, and monthly visits. Therefore, you would need to be aware of the domain authority if you ever bought or sold a domain.
Allowing Guest Posting On A Blog
For marketers, content writers, or bloggers it is a common approach nowadays to do guest posting for link building, reaching out to guest port target audiences, driving SEO strategy, and more. Before allowing any of the guest post blog links on your website you have to check the domain authority.
Top 5 Best Domain Authority Checker Tools: FREE & PAID
As you already know all details about domain authority and why it's important. Now in this section, you can know the top 5 best domain authority checker tools, free & paid are listed below:
Moz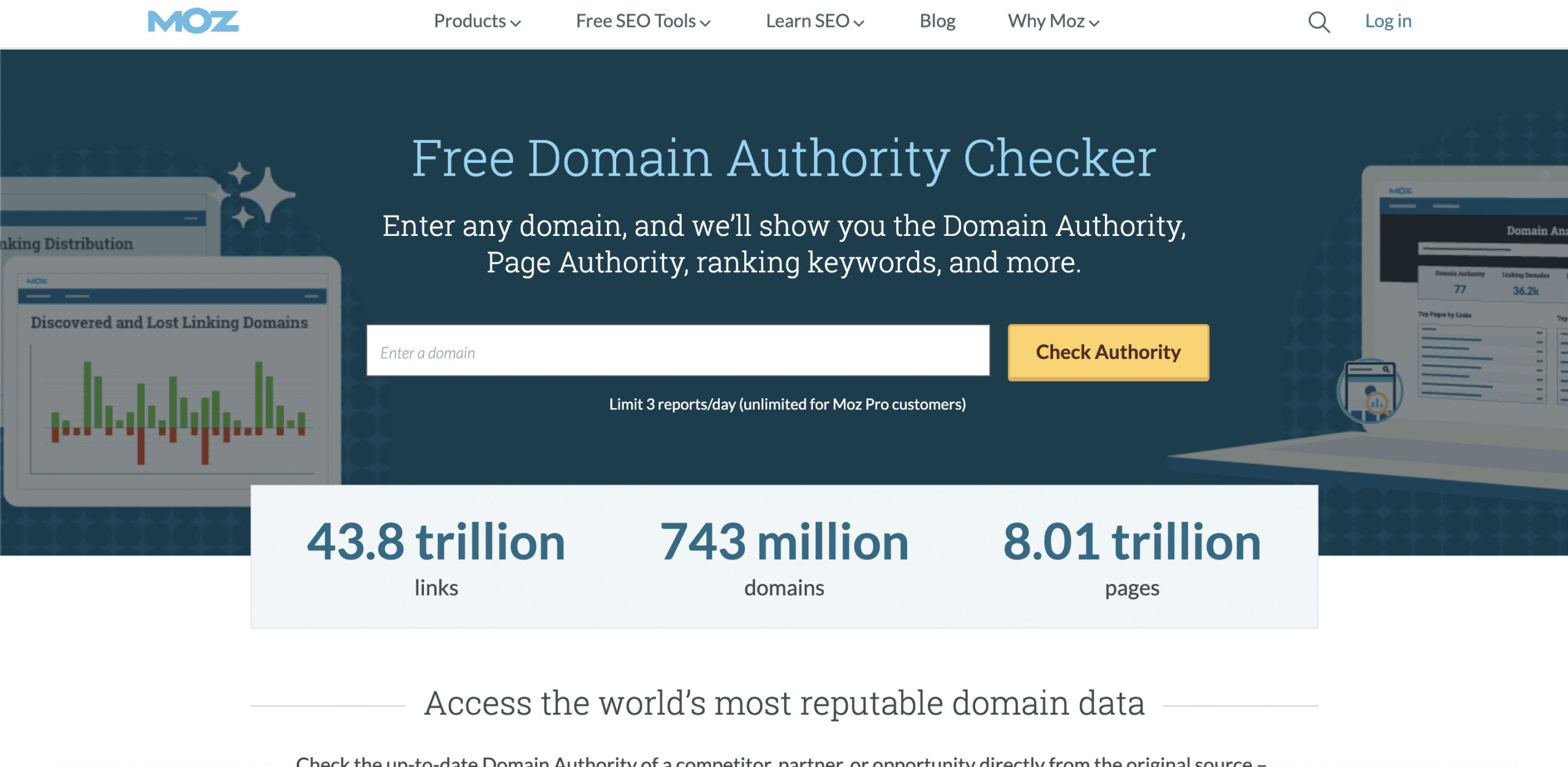 You can check any website domain authority, page authority, ranking keywords, and more with Moz's index. MOZ is a popular domain authority checker tool that comes with a daily limit to provide 3 reports per day and if you upgrade to premium you can check unlimited websites' domain authority with ease. Besides, Moz can also help you to track thousands of websites and pages, target the right keywords, and create custom reports by availing of its premium solution.
Ahrefs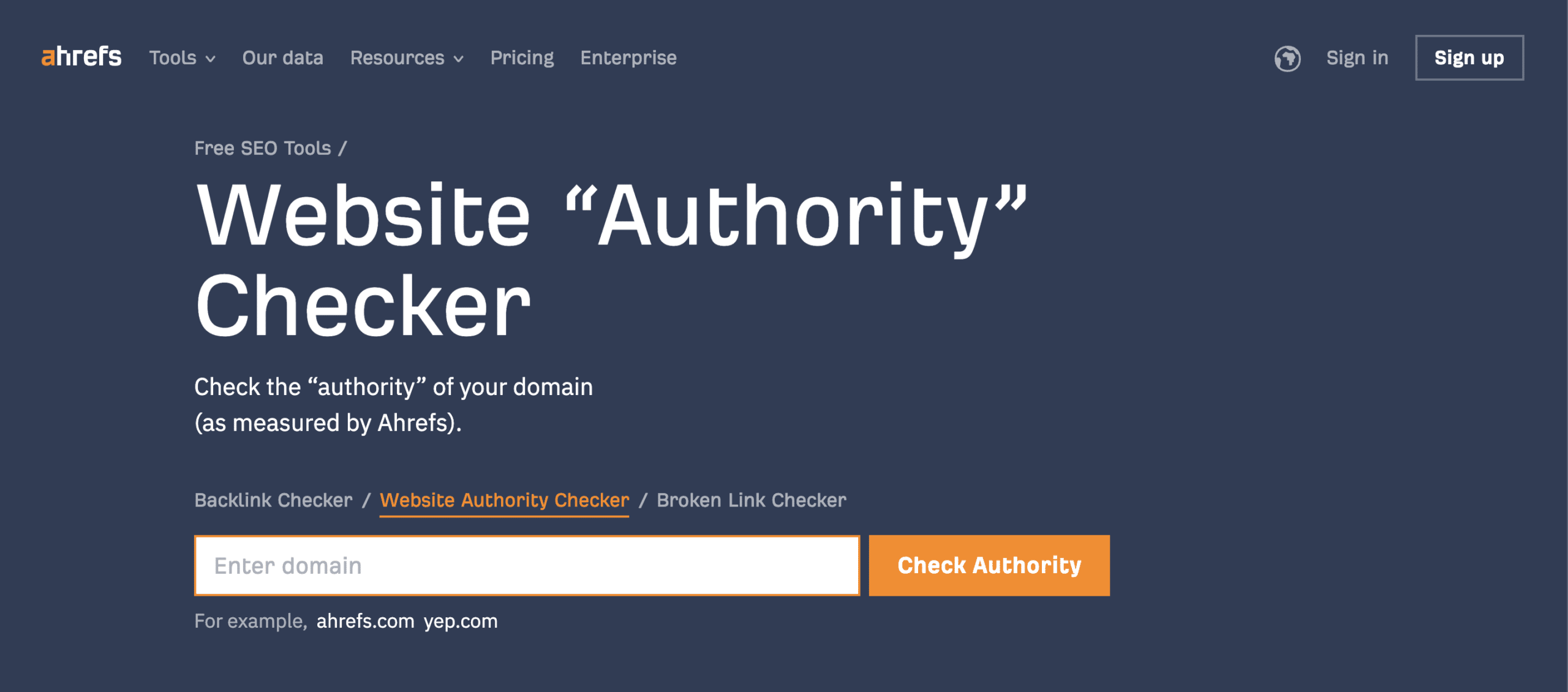 Ahrefs is another popular domain authority check tool to look at. You can get a detailed report of your website's domain health, and authority checker, it works as a backlink checker, broken link checker, and more. If you want to check unlimited domains or get access to any of Ahrefs advanced features, you have to upgrade to any of its affordable premium plans.
SEMRush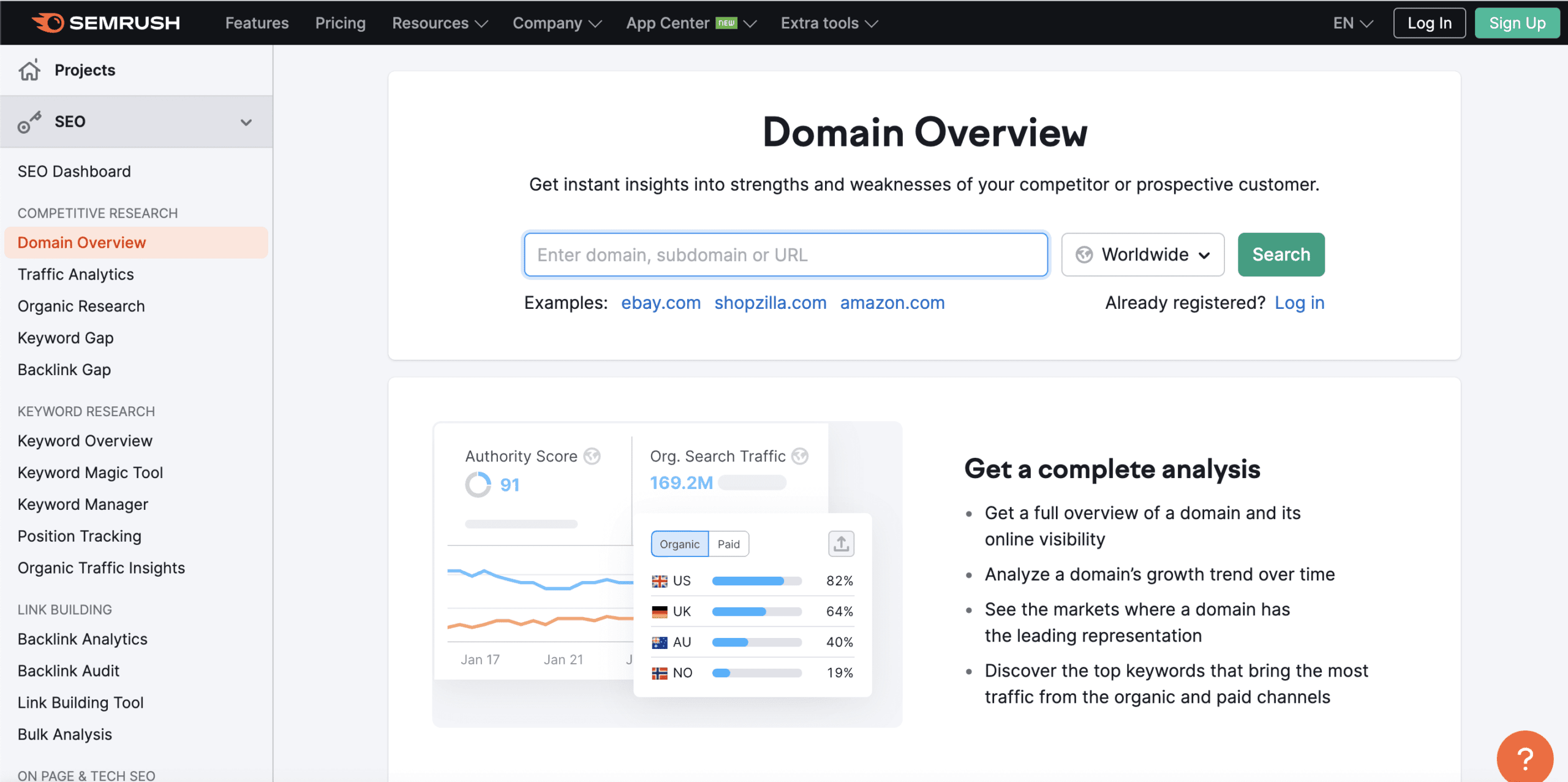 SEMRush is one of the all-in-one platforms that helps you to get a detailed report on your domain authority and overall overview. It is one of the powerful domain authority checker tools that shows you instant insights into your domain strengths and weaknesses of your competitor or prospective customers' point of view. If you want to avail its unlimited access with all its powerful features you have to upgrade to the pro plan and get started exploring.
Website SEO Checker

Website SEO Checker is a free domain authority checker tool that offers you a detailed report on your site health. You can learn about your domain authority, page authority, MozTrust, spam score, number of external links, and more. Besides Website SEO Checker comes with several tools like Google index checker, keyword position checker, and a lot more to look at.
SmallSEOTools

SmallSEOTools is another renowned free SEO tool that comes with complete domain authority checker tools that uses Moz metrics such as domain authority, page authority, Moz rank, and more. You can check up to 10 domains at a time, making it easy to do a competitor comparison and more.
Now It's Your Turn To Explore
After getting all details about the top 5 best domain authority checker tools free & paid solutions, you can now pick the best suits for your business and process accordingly. As domain authority checking is important for improving your site user experience, domain authority in the aspect of your competitor's site performance, and more. You can easily find out all the flaws and raise your site domain authority in advance.
Hope you find this helpful and feel free to share your thoughts with us by commenting below. If you want to read more exciting blogs, visit our blog page, and join our Facebook community to get along with all WordPress experts.
Read More Trending Blogs:
👉How To Fix Or Remove Broken Links In WordPress [2022]
👉5 Best WordPress URL Redirect Checker Tools That You Should Try [2022]
👉Top 5 Best URL Shortener Services to Shrink & Track Links