Domain authority (DA) is very important to get a high ranking on Google search engine results. Not just a high rank, having a good domain authority can even help you compete for the top position of the SERP. But how to attain a DA that is good enough? In this blog, we will talk about how you can increase your domain authority to improve your search visibility. Therefore, without further ado, let's get started.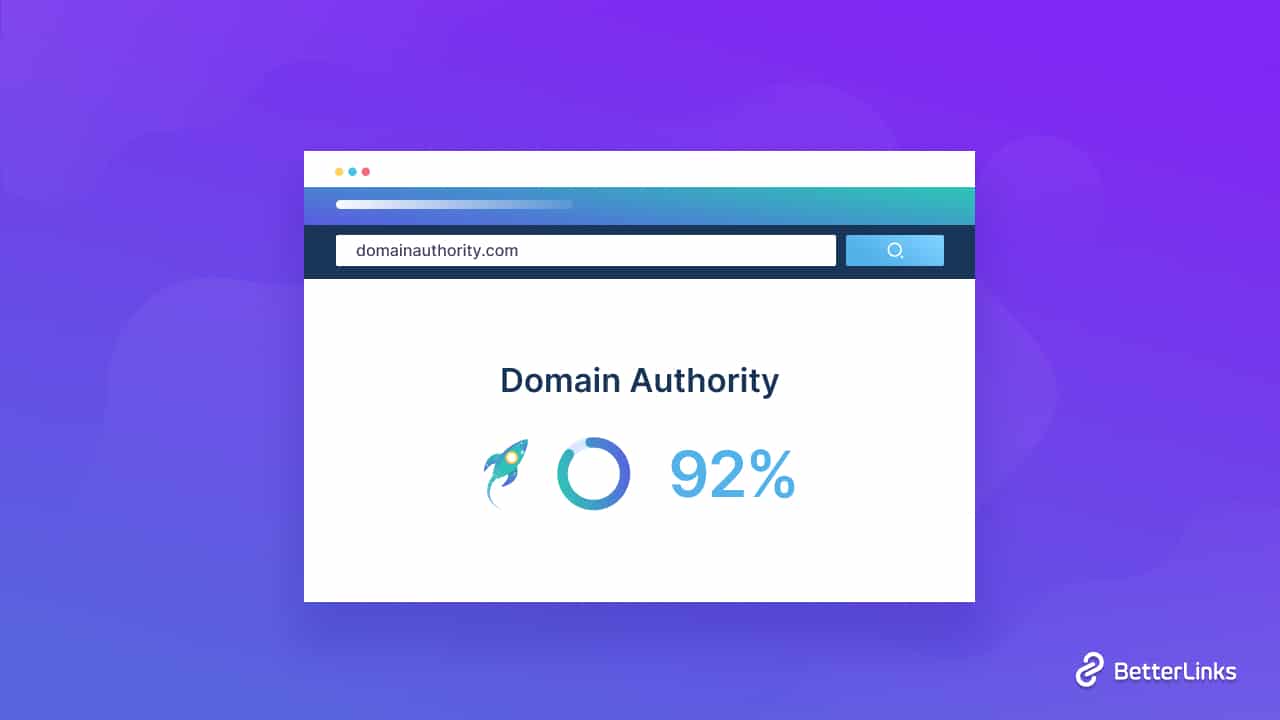 📖 Understanding Domain Authority: What Does It Mean?
The domain authority is a ranking metric created by Moz that tells how well your website will perform on search engine rankings. On a scale of 0 to 100, the higher your score, the more the chance of ranking in the top position on the search results.
Domain authority also can be used to determine the strength of your website on a particular topic. It will illustrate how relevant your website is to any particular topic or industry and help to boost visibility for the said topic. So, using the DA metric, you can easily predict your website's performance on the search engines' result page.
🎯 What Is The Benchmark Score For Domain Authority
We have already mentioned that the DA is measured on a scale of 0-100. That brings us to the question, how much score do you need to call a good domain authority? Websites like Google, Apple, or Amazon have 90+ DA as they are the most relevant websites in their niche. On the other hand, a new website in the same niche can have a very low domain score even when its contents are relevant.
To find out the benchmark score for domain authority, you need to research your competitor's websites in the market/industry that you want to rank for. You need to be as close or higher as their score to increase your chance of ranking higher than them. Now, let's look at the meaning of DA scores below.
0 to 30 is poor
30 to 40 is below average
40 to 50 is average
50 to 60 is good
60 to 70 is very good
Above 80 is excellent
🔎 How To Check Your Domain Authority
You can easily check the DA of any website using a domain authority checker tool like Moz. Using such domain authority checker tools; you can easily analyze the DA of your website and work on improving them as needed. To find your DA using Moz, you need to visit their website first. Now, enter your website URL and hit the 'Check Authority' option. And there you go, that's it. You can see the DA of your website there.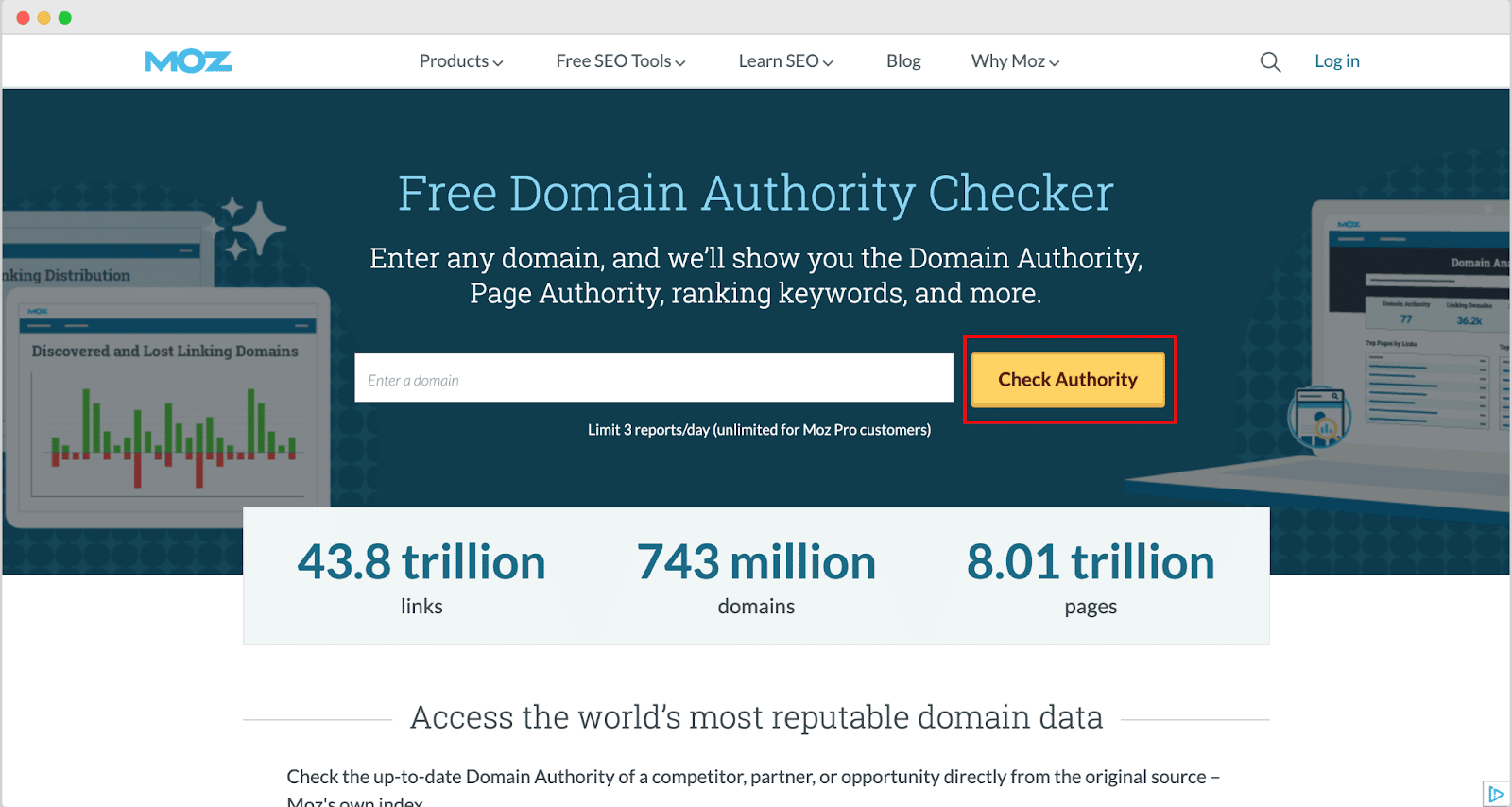 Similarly, you can enter your competitor's website URLs and learn their DA as well. However, another option is to find the domain authority while visiting any website. You can use the MozBar extension for your browser and find the DA of any website. Once you enable MozBar while visiting any after or in the search engine result page, you will find the domain authority of any website.
💡 How To Increase The Domain Authority Of Your Website
Now that you have the essential knowledge about domain authority let's learn how to increase it without any hassle. Below we will tell you the secrets of improving the DA of your website. But don't forget domain authority will not improve overnight. It will take time to improve the DA of your website. However, if you try the following tips, you can improve your DA.
1. Optimize Your Website Structure & UX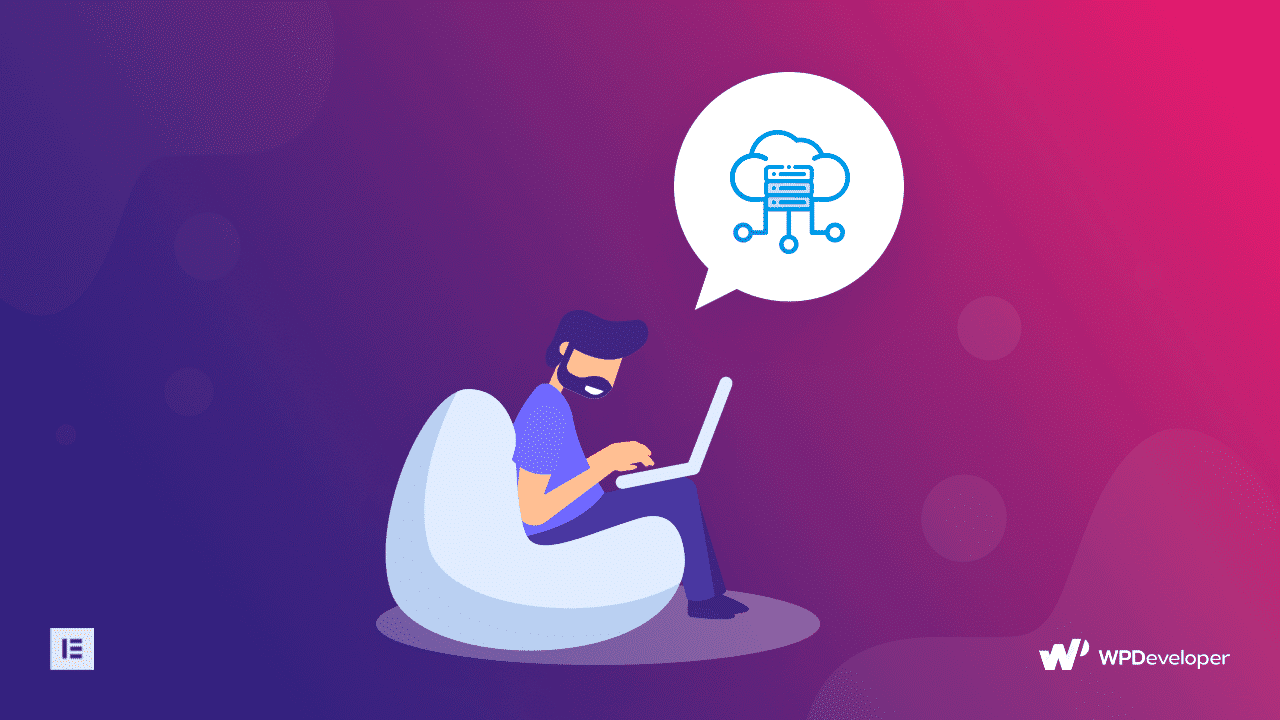 A well-organized website structure can help search engine bots easily crawl your website and rank on search results. In addition, having a good user experience (UX) can help your visitors provide a smooth browsing experience on your website. If you want to improve your DA, you should also optimize your site structure and user experience.
2. Get Backlinks From Sites With Top DA
Backlinks can help you to improve your domain authority. Without backlinks, it will be difficult for you to rank in the top position. However, if you can manage good backlinks from higher domain authority websites, your DA will improve gradually. While getting backlinks, just make sure you are using links from your relevant website.
3. Enhance Your Internal Linking Strategies
Internal linking can help your website to be visible on search engine results. If you want to increase your DA, you need to create a meaningful link-building strategy. You should link to the web pages that will provide more information to them. Also, fix all the broken links that you have on your website.
4. Publish Link Worthy Contents
Link juice is extremely important to increase your domain authority. If you publish link-worthy content, people may give you backlinks for free. And it will help search engines understand the value of the website content that you post on your website. So, you can publish different guides, blocks, and infographics to earn natural backlinks.
5. Remove All Spammy & Broken Links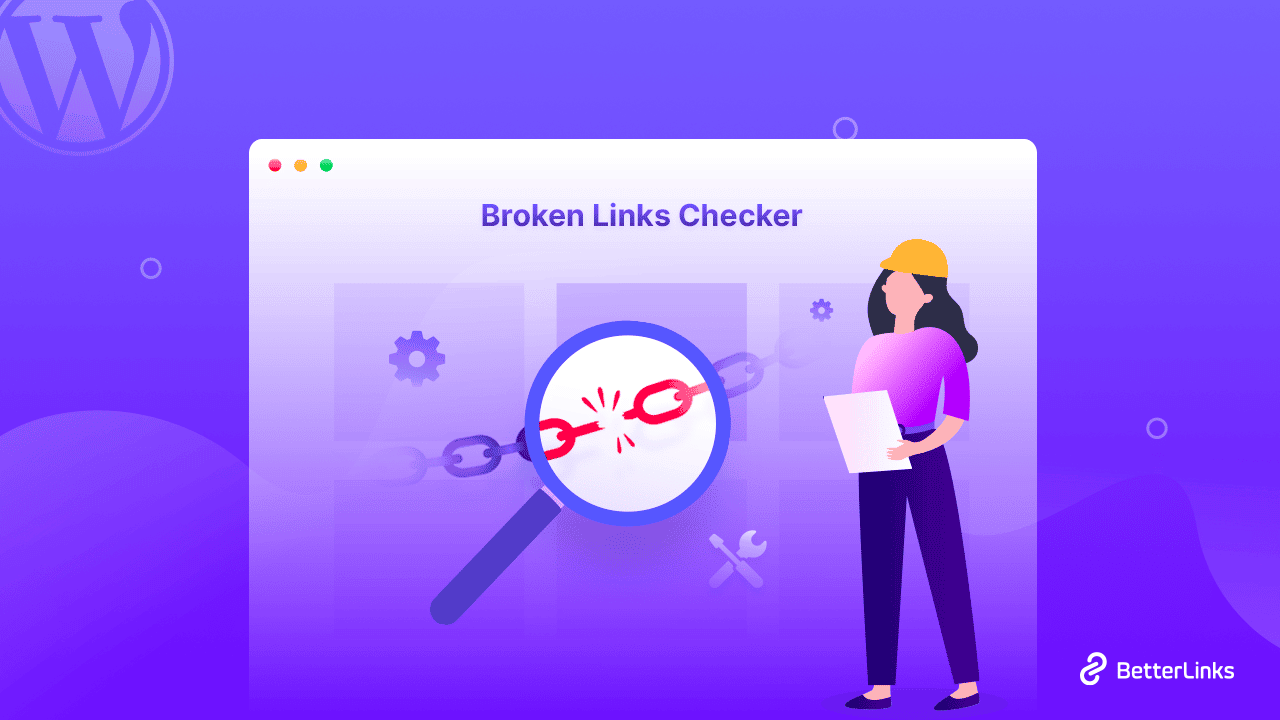 If your website has a lot of spammy & broken links, you must remove them as early as possible. Having spammy links will decrease your DA. In addition, you might get a penalty from Google for using spammy links, which will affect your search engine rankings.
Boost Your DA & Get On The Top Of Search Results
Domain authority could be the final nail in the coffin to getting ranked at the top of search engine results. Even though you can't build a strong DA overnight, you can gradually improve your domain authority. So, follow the tips we have provided above to boost your domain authority at ease. 
Have you found our blog useful? If you do, then please subscribe to our blog for more useful tips, tutorials, and updates. Also, feel free to join our Facebook Community and share your thoughts.