URL redirect checker is essential for any online businesses or individuals to prevent content duplication of their website, for migrating from one site to another, affiliate marketing, and many others. You have to know which URL redirect checker tool will be best for you. So this blog is all about the best URL redirection checker tool that can help you out entirely. To know all details, take a deep dive into this blog.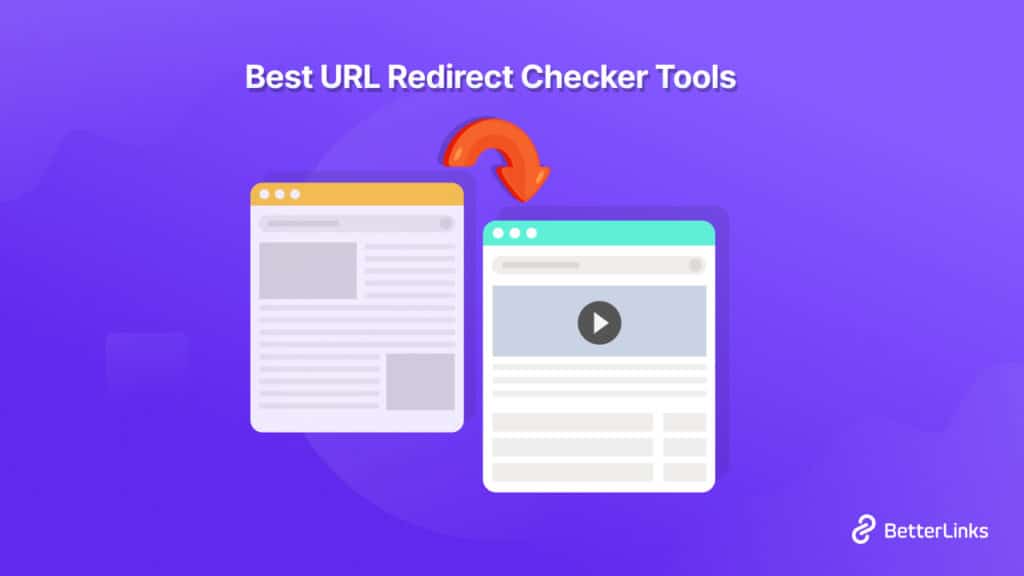 Let's first know a little bit about URL redirection, what it is and how it works actually. URL redirection is called URL forwarding. It's a process of redirecting the users and search engines to a completely new website URL without having an error. To simplify, suppose your website is xyz.com and you want to redirect it to a new domain by (xy.com) without breaking the link.
If you redirect your link whenever your user clicks any of your old links it will direct them to your new website link except giving a 404 error or nay. Just, in that case, you have to notify search engines and your users about this by redirecting your URL and secure browsing for your website visitors.
There comes the importance of a complete URL management tool or URL redirection tool to make your website link management smooth and error-free.
Learn More: Use Cases Of Redirect 301, 302, 307 & How Do They Boost SEO
Check Some Use Cases Of URL Redirection:
There are several reasons why you will feel necessary to redirect the URL. The most important ones are highlighted below:
Helpful For Website Migration
When you are migrating your website to a new website domain. You should have to redirect your website URLs to the new one using 301, 302 0r 307 redirections. So that your visitors won't face any errors if they click any of your old website URLs. In the meantime notifying search engines can help new website ranking constantly.
Prevent Content Duplication
You can easily prevent content duplication of the website by using 301 redirects. This is important when you are preserving similar content on multiple websites, you have to redirect URLs with 301. So that search engines can not report plagiarized content and ensure secure browsing without losing your website's SEO value.
Manage Affiliate Marketing With Ease
Affiliate marketers benefit most from URL redirection. They can easily have their affiliate links perform that navigate to your website. When a user clicks on your link, they are immediately and almost silently routed to the tracking page of your affiliate provider. This is even before being brought back to your site.
5 Best URL Redirect Checker Tools That You Should Try
Now that you know the use cases of different use cases, this is the time to provide your all details about the 5 best URL Redirect Checker tools that you should try for your website. Take a look below:
BetterLinks
BetterLinks is the all-in-one URL shortening, tracking, and redirection solution for WordPress users. You can use it as a URL redirect checker tool for all advanced link management work without any hassles. It helps WordPress users to short URLs, choose your preferable link redirection types, manage affiliates, marketing campaigns, and more.
It comes with an advanced data fetching function that helps fetch data without reaching your website's direct database rather than first checking on your JSON file.
This makes this link management solution best. Because if your database is being directly hit, the first thing it will do is to make your website slow. So BetterLinks helps your website faster loading speed and efficiently manage your links all inclusively. Check out what more BetteLinks has to offer you below:
Create, customize, shorten & redirect links
Set up link redirection with 302, 301, or other types as per your need
Manage links with separate categories and tags.
Fetch data directly from JSON file & process in fast mode
Evaluate marketing campaigns with advanced UTM builder
Get Wildcards facility, in-built Analytics & powerful integration with Google Analytics
Split Testing facility for dynamic URLs, and a lot more
SEO Redirect Checker
SEO Redirect Checker tool helps you to check if an URL/Page is redirected to your website. If yes, then this URL direct checker tool will display the HTTP status code and the destination URL. It will give you each of the important insights of your website link redirection and make you fix the issue to ensure secure browsing.
Redirect Tracker
Redirect Tracker tool can help you check any short or affiliate URL to view where it goes. This URL redirect checker tool is beneficial for any type of URL redirection tracking that gives you every insight.
Screaming Frog
Screaming Frog is a bulk URL redirect checker tool. It helps you check your URL redirection during the time of website URL crawling or even bulk URL uploading. You can examine up to 500 URLs with this URL redirect checker tool.
Screaming Frog shows status, status code, and redirect destination. These statuses can be either temporary or permanent. It includes those beginning with 301, 302, 303, and 307. This URL redirect tool can also help you find loops or track different redirect chains to their destination and many more.
SmallSEOTools Redirect Checker
SmallSEOTools URL Redirect Checker tool is completely free that can help you check your website redirections and gives you insights into your redirect chain. You just need to add your website URL specifically that is included on the website and click the redirection button. After finishing the process, search results will indicate the redirect type and the redirect URL with a lot more.
Now It's Your Turn To Explore!
Hope you find this helpful and feel free to share your thoughts with us by commenting below. If you want to read more exciting blogs, visit our blog page, and join our Facebook community to get along with all WordPress experts.