When running any kind of website–be it an eCommerce store, your company website, or a blog—you are constantly generating tons of links when you create content. Now imagine if you could use these URLs to enhance your brand's online presence. That's where branded links come in. Let's find out more below.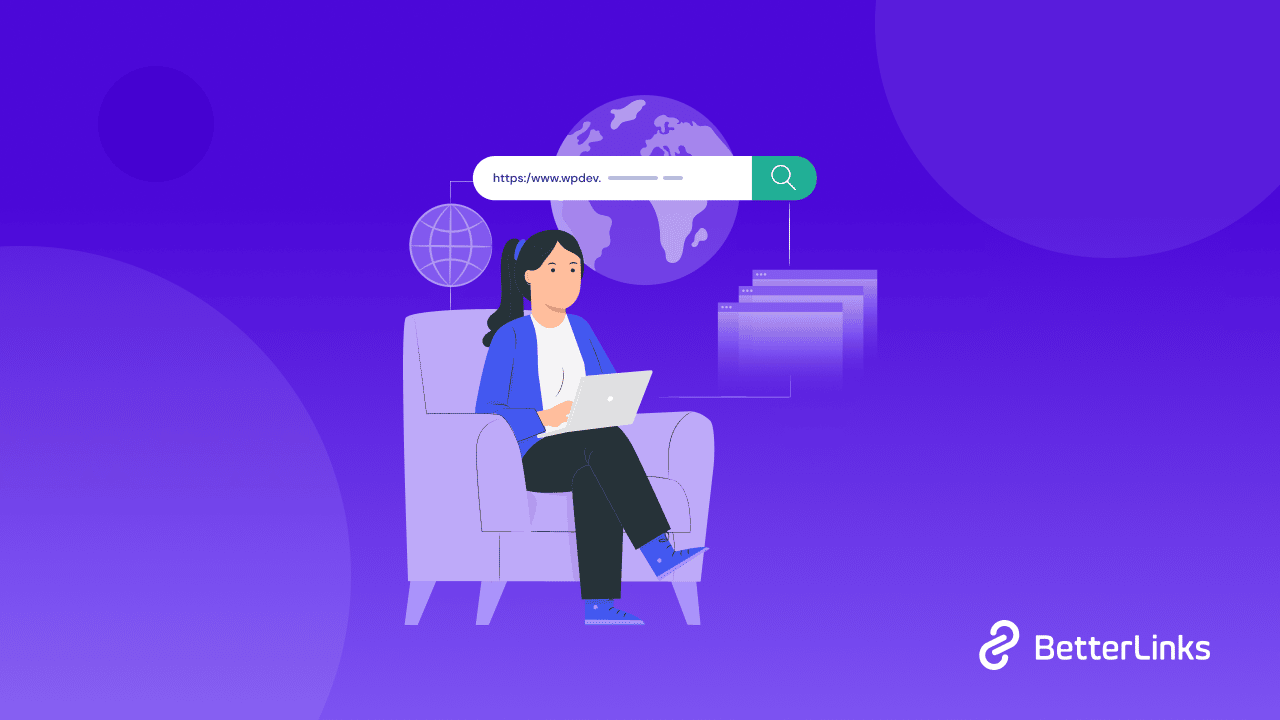 Custom Branded Links: What Are They & How Do They Benefit You?
Branded Links, also known as 'vanity links', are ultimately short, custom URLs that contain your brand name or your business's name. Not only are they easy to share on social platforms and are aesthetically pleasing when compared to long cluttered links, but they can also be valuable assets.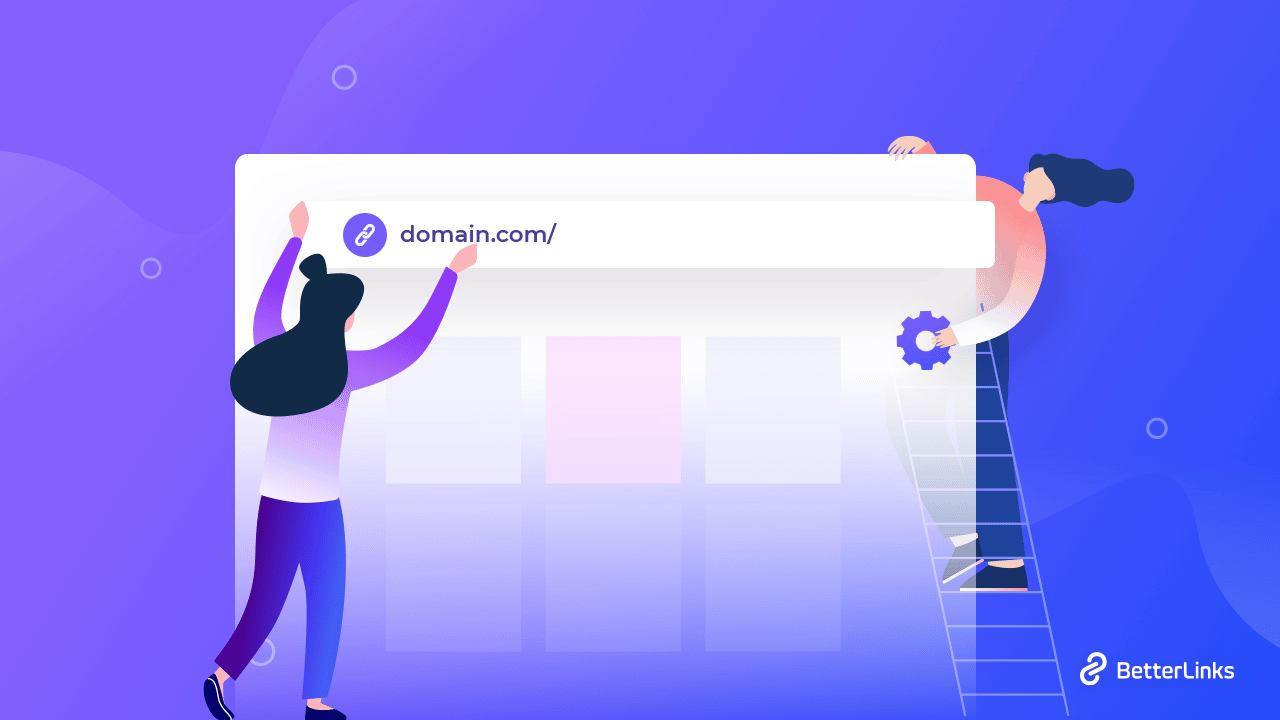 Wondering how? It's simple: when you are sharing your content with a URL that contains your brand name, you are helping to promote awareness about your brand among your users.
Take a look at this example below from Etsy. Note how they used a short, custom branded link that did not exceed Twitter's character limit, and still put the focus on their company.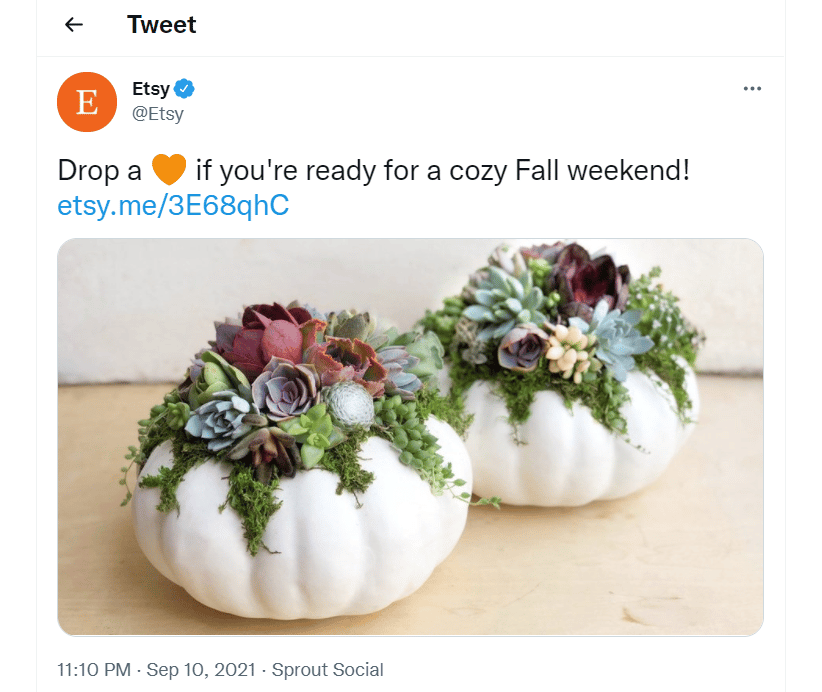 This is an example of link management, the practices by which companies leverage their URLs for marketing success. Creating custom branded links is just one link management strategy, and it helps you to build a consistent brand identity across all of your social platforms effortlessly.
Moreover, custom branded links are great for SEO too. By adding your brand name along with targeted keywords in your custom branded link, you can increase your chances of appearing at the top of search results pages for those specific keywords.
Besides these, custom branded links can also help you to boost your click-through-rates effectively, as they appear to be more professional and credible than long, cluttered URLs or generic links.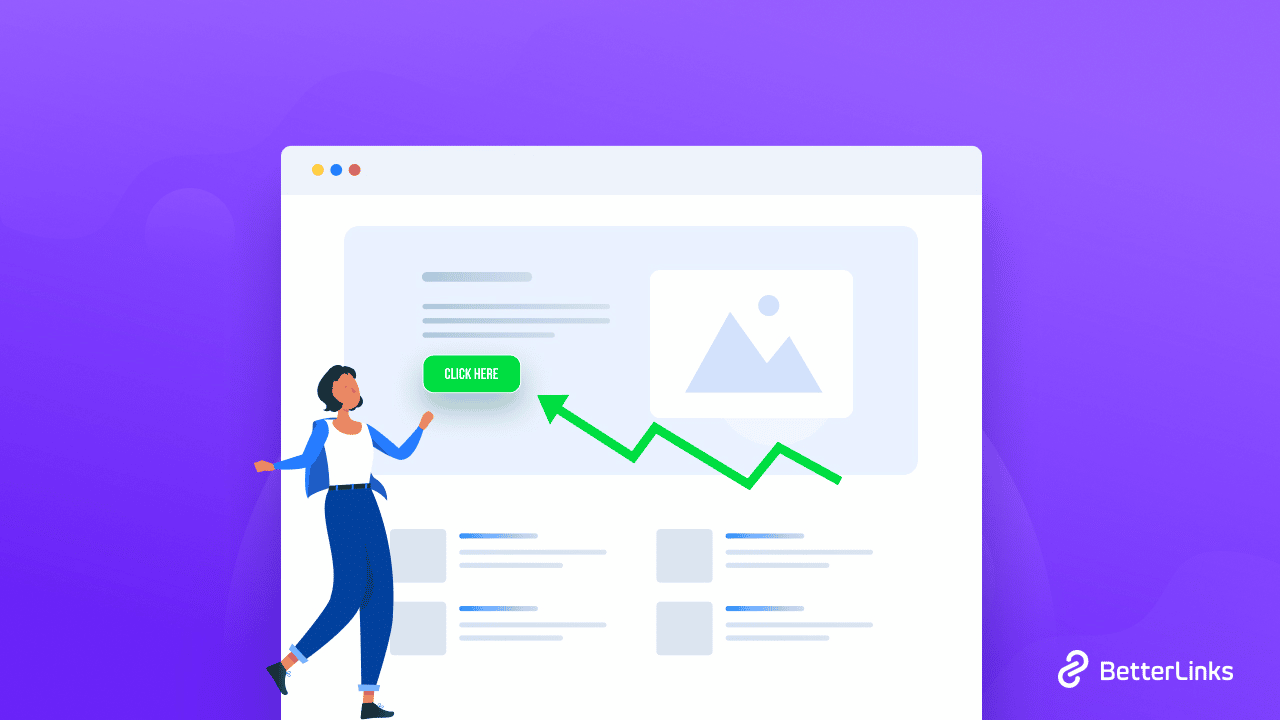 Best Practices For Using Custom Branded URLs
We know now what the benefits of using custom branded URLs are. Let's look at what all the best practices are for using custom branded links to promote awareness about your brand.
Avoid Irrelevant Words In Your Shortened Branded URLs
We mentioned that short URLs tend to look more credible to searchers. The reason for this is domain bias. Research has proven that online searchers tend to prefer to click on short branded URLs, so avoid making your links unnecessarily long by removing irrelevant words.
Use Branded URLs In Promotional Marketing Campaigns
It goes without saying that the best use cases for custom branded links are for promotional marketing campaigns. This way, you can get more exposure and increase your click-through rates as users will know your link is a credible one as well.
Maintain Consistency When Using Custom Branded URLs
When using custom branded URLs, it is important to make sure you are being consistent with how you are shortening your links. For example, if you are using the link 'https://mynewstore.com/deals' for one campaign, then don't use 'htttps://mns.com/deals' for another campaign. You should make sure to use the same approach for other campaigns or content too to avoid confusing your target audience.
Guide: How To Create Your Own Custom Branded Links
Now that we know how useful custom branded links can be for marketing purposes, let's see how you can create one for yourself.
There are tons of online tools available for shortening your URLs, but if you are looking for an all-in-one WordPress solution that can shorten, cloak and track your links in one place, then you can give BetterLinks a try.

Using BetterLinks, creating your own branded URLs takes only a few minutes. Follow the detailed step-by-step walkthrough given below to get started.
Step 1: Install BetterLinks WordPress Plugin
First, install and activate BetterLinks plugin on your WordPress website. From your dashboard, just go to Plugins→ Add New and search for 'BetterLinks' and then hit the 'Install' button. Once the plugin is installed, make sure to click 'Activate' to use the plugin.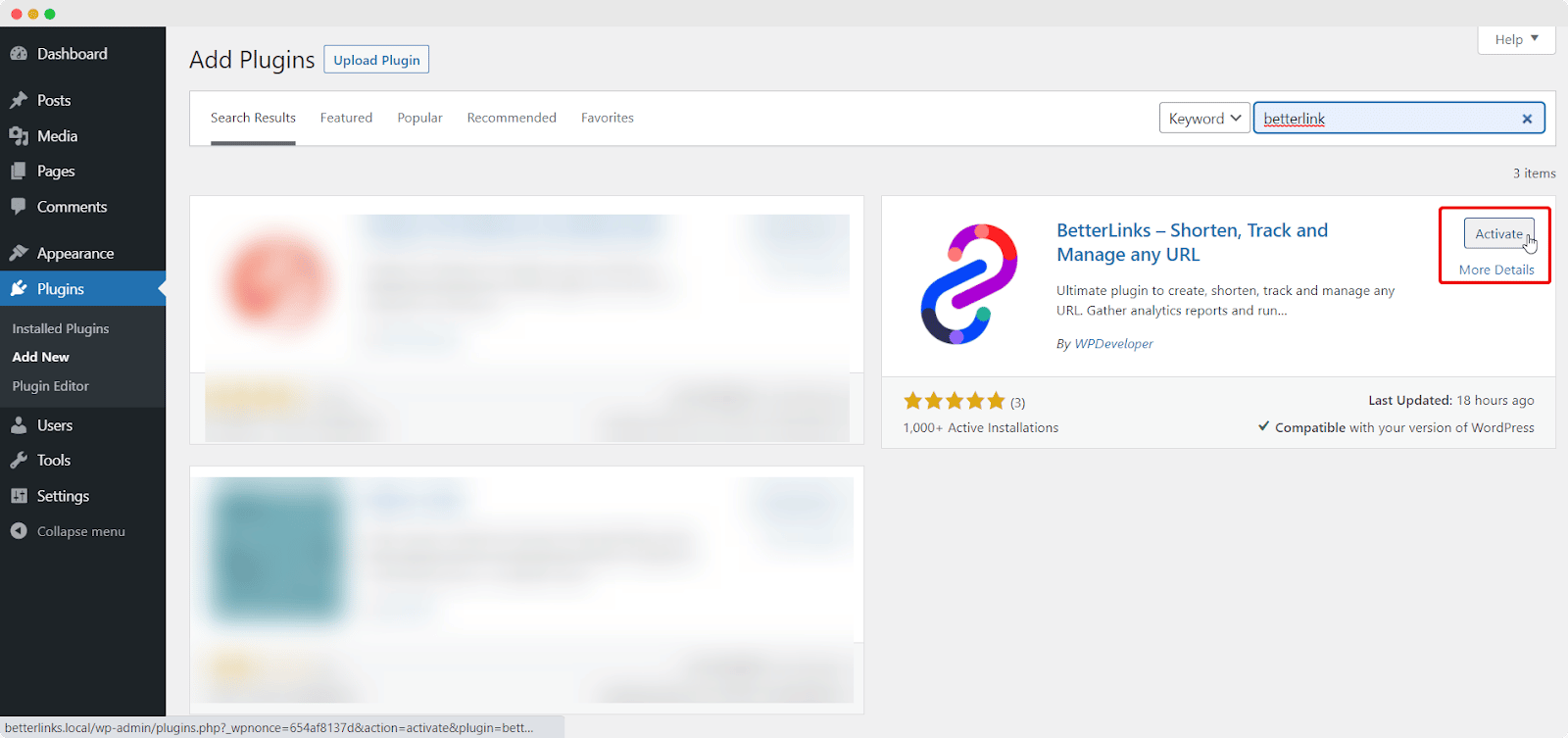 Step 2: Add Your Link From BetterLinks Dashboard
After installing the plugin, head over to BetterLinks→ Manage Links and add your new URL by clicking on the 'Add New Link' button.
When a popup window appears, you can add the details of your link such as a link title, link description, category, and tags.
Step 3: Shorten Your Link And Publish It Effortlessly
Next, all you will need to do is add the URL to which you want to send your users to in the 'Target URL' field. Then, to create your custom branded link, simply enter it in the 'Shortened URL' field. Afterwards, hit the 'Publish' button.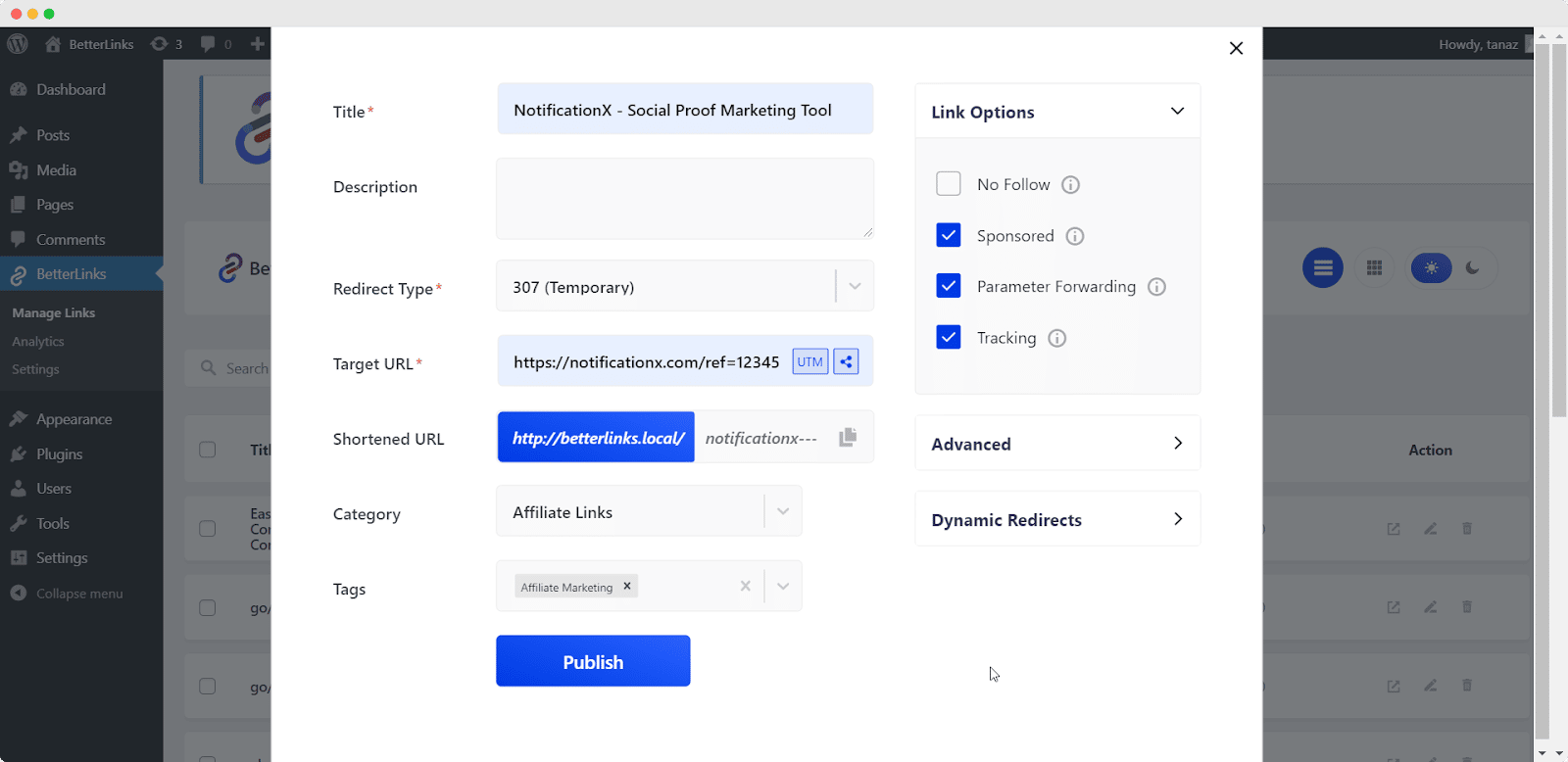 Just like that you will be able to create your custom short branded URL effortlessly with BetterLinks.
Create Better Marketing Campaigns With Custom Branded Links
As you can see, creating your own custom branded links is a piece of cake when using link management solutions like BetterLinks. What's more, with BetterLinks you will also be able to track and analyze your branded URLs, carry out split tests to see how different marketing campaigns are performing, create dynamic link redirects and much more. So get started today with BetterLinks and effortlessly boost your brand awareness with its amazing link management features.
Enjoyed this post? Subscribe to our blog for more fun tutorials, tips and tricks. Or, join our friendly community for the latest updates.