Vanity URL can make your different product or service branding business unique among your customers. You just have to know how to use and make the best outcome to run a successful online business. This blog is concentrated on giving you a clear idea about vanity links, get actual definitions, & the importance of using them. And guess what? At the end of this blog, you are going to get an advanced solution by which you can make a huge difference on your custom branding, shortening URL & more. Enjoy reading till the end!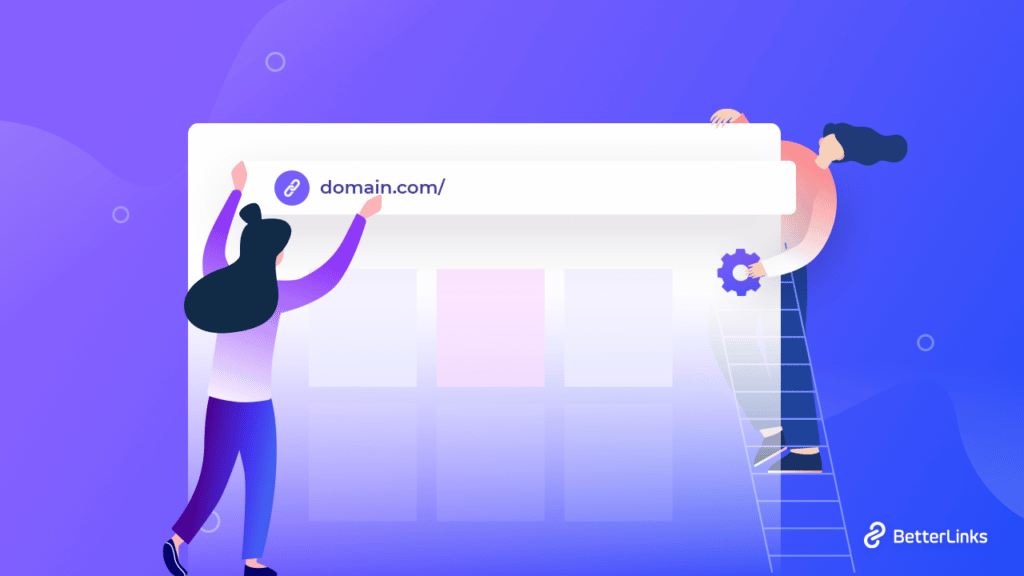 Vanity URL stands for customizing your brand URL with a domain name and redirecting your users from one URL to another. It contains information with proper keywords or meaningful words that directly lead customers to what Vanity links consist of. It's informative, descriptive, relevant, and memorable. Vanity links are also known as branded links or custom short URLs. That helps you feature your brand or can make your business be represented with specific keywords for running successful promotional activities online
Differences Between A Generic Link & Vanity URL
Generic URL can be your real domain link, homepage, or other important page links in your website. That will represent your brand with a direct website link and form direct promotion. Suppose wpdeveloper.net is a generic link that represents WPDeveloper the company itself as a brand.
Vanity URLs is the customized link that redirects your user to the real domain of your product site. You have to use a keyword that represents your business or any particular promotional activity to make your custom URL meaningful.
For instance, 'https://wpdeveloper.net/blogs' is the original link of your blog site link that can be converted with a vanity URL to track its performance in advance. And this link is not easily memorized.
So instead if you create a vanity URL for this link, your customers can easily do their searches and find the link. The vanity link could be 'wpd.blogs'. Which can easily be remembered or can easily redirect your customers to your product page. Or you can entirely change the URL and make it more customized for your audience.
Studies have shown that 39% of Click Through Links Can Be Increased With Branded Links or Vanity URLs.
Why Should You Use Vanity URLs?
Vanity URL should be used for serving your marketing purposes effectively and raise your brand authenticity by creating a memorable link for your consumers. There are a lot more other things you should know. Let's have a look:
1. Easier To Remember & Use
When you are creating a vanity or custom URL it will help you redirect customers directly into your website or campaign and make it memorable for your business. This URL can carry information about your brand or campaign with related keywords. So that customers can easily remember, search and go through your marketing campaign or other purposes effectively.
2. For Better SEO Results
Vanity URL consists of keywords that whenever your customers search through this link they can easily get converted to your real website page and perform better for your SEO results.
3. Build More Trust Among Audiences
It helps to build trust among your customers for being clear, concise, and real. So focusing on creating a variety of URLs for any of your long or website URLs can make your campaign or website long URL more sensible for your customers to build credibility.
4. Accelerate Online Sharing
You can easily share your brand-specific promotion, campaign, or advertisement through vanity URLs on social media. Because it's always being encouraged to shorten links on social platforms for better search, boosting, and can easily track the performance of it. And this is true for Facebook, Twitter, Instagram, LinkedIn, or other social networking sites which are hugely used for online promotional activities.
Besides, anyone can easily remember and share your Vanity link on their social profiles, or as a business owner, you can promote it easily by yourself too. It helps you make your paid campaign, social sharing, or dragging customers with a related keyword that can help you on SEO optimization is encouraged.
Best Practices For Using A Vanity URL
There are some best practices before creating a Vanity URL for your business website, page, or posts. You can anytime shorten and customize your brand URL to redirect to your real website addresses and more. So for this, you have to make sure when you can create and use your Vanity Links and more.
1. Keep You Vanity URL Simple
The more simple, concise, and meaningful keywords you use to make your long website URL be shortened and memorable, the more your customers will drag into this. It will help you get more leads and track them efficiently.
2.Use Where Necessary
This is not necessary to create a vanity URL for each of your website links, you can make it happen for the relevant campaign, posts, or paid advertisement, email redirection, and more. Because the purpose of your Vanity URL is to make it shorten and be more relatable for your business. And if it's served, you can avoid creating a vanity URL for your brand.
3.Make It Compatible With SEO Strategy
When you are making any Vanity URL if you use relevant keywords that fit your business purpose or product name can be more effective for your website SEO. Then your Vanity Links will be more compatible with SEO to provide your online business a benefit.
Get BetterLinks The Powerful Link Shortening Solution For WordPress
As you have already known about Vanity URL/Custom URL/Branded links. And each name is carrying the same value of shortening with a custom domain. Now to help you create your vanity Links and more, we are here to provide you the perfect solution for WordPress users. You can now shorten, track and redirect your website link, manage your affiliates, and more with this latest all-in-one advanced link-shortening solution BetterLinks.
With BetterLinks you can easily shorten, redirect links, use custom slugs, add categories, tags to your links, and make them meaningful for your online visitors. You can run any paid campaign, encourage social sharing and track the performance of your shortened link with an in-built advanced analytics dashboard.
Even if you want you can A/B test your customized links, create a custom domain or branded links, and analyze the performance with BetterLinks built-in analytics tool of your shortened links to get success. It also has powerful integration with the Google Analytics tool in any case you want to measure both built-in analytics and Google Analytics data.
Moreover, BetterLinks comes with WildCards facility, can disable any bot links, advanced user role management system is also included. Anytime if you face any issue you can refresh your database by clearing cache and make your link management process faster than before.
Besides, you can export or import data to redirect those links directly, make it sorted, or further analyze it. There are many more you will get with this complete link shortening and management solution for WordPress. And if you are worried about migrating your database, you can also easily do that by following its easy migration process. So you will get an all-in-one solution to manage your entire website links with ease.
Now It's Your Turn To Explore
As we have discussed in detail, all basics that you will need to know before you start creating a Vanity URL or curious about to know what it is. Hope you find this helpful and feel free to share your thoughts with us by commenting below. If you want to read more exciting blogs, visit our blog page, and join our Facebook community to get along with all WordPress experts.