In today's competitive digital landscape, building backlinks to your website is crucial for improving its visibility, credibility, and search engine rankings. Backlinks, also known as inbound links, are links from external websites that point back to your site. They serve as a vote of confidence from other web sources, signaling to search engines that your content is valuable and trustworthy.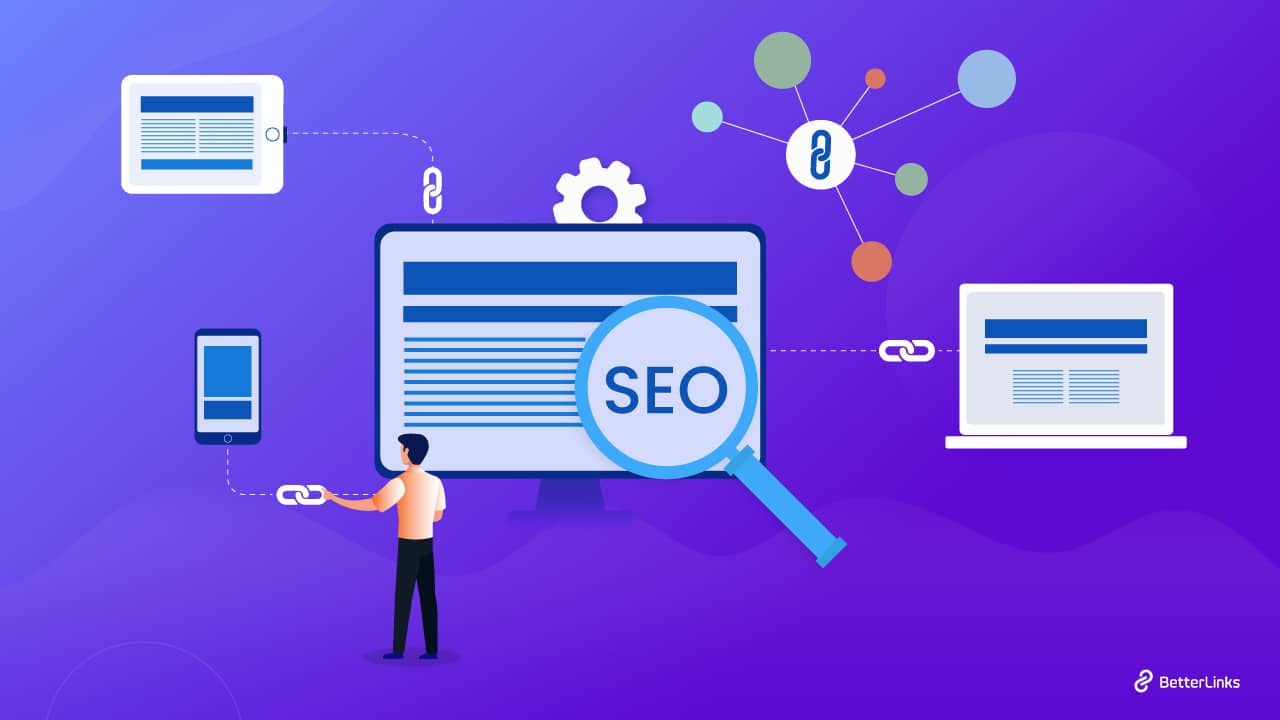 Now, the question arises – how to get backlinks to your website? Getting quality backlinks can be a challenging task for many website owners. In this blog, we will explore 15 simple yet effective strategies on how to get backlinks to boost your online presence. Let's dive in!
Why Website Backlinks Are Essential?
Backlinks play an important role in determining the success of your website. These valuable inbound links not only drive traffic but also significantly impact your search engine rankings. Here are some compelling statistics that highlight the importance of backlinks:
✅ Search Engine Ranking: Backlinks are one of the top three ranking factors considered by search engines like Google. Websites that have quality backlinks are more likely to rank higher in search engines.
✅ Credibility & Trust: Backlinks from authoritative and reputable websites act as a vote of confidence for your site. According to a study by Moz, 53% of SEO experts consider backlinks a critical element for establishing website credibility.
✅ Organic Traffic: To gain organic traffic, backlinks are a powerful source of organic traffic. Research shows that websites with a strong backlink profile receive a significant amount of referral traffic from those links. Companies who engage in blogging to get organic traffic receive 97% more backlinks to their site.
✅ Brand Awareness: As backlinks provide exposure to a wider audience, it increases brand visibility and awareness. When your website is linked to other relevant and trustworthy sources, it increases your chances of reaching potential customers.
✅ Long-Term Value: Unlike other marketing tactics, backlinks have a lasting impact. Once established, quality backlinks continue to generate traffic and improve search rankings over time.
To thrive in the competitive online world, it's essential to invest in a strategic backlink-building campaign. By focusing on acquiring high-quality backlinks from relevant sources, you can enhance your website's authority, increase organic traffic, and gain a competitive edge.
How Do Links Help To Improve Your Website SEO?
While there are numerous factors that influence SEO, the role of links, particularly backlinks, cannot be overstated. Backlinks for SEO are vital for building credibility and authority in the eyes of search engines.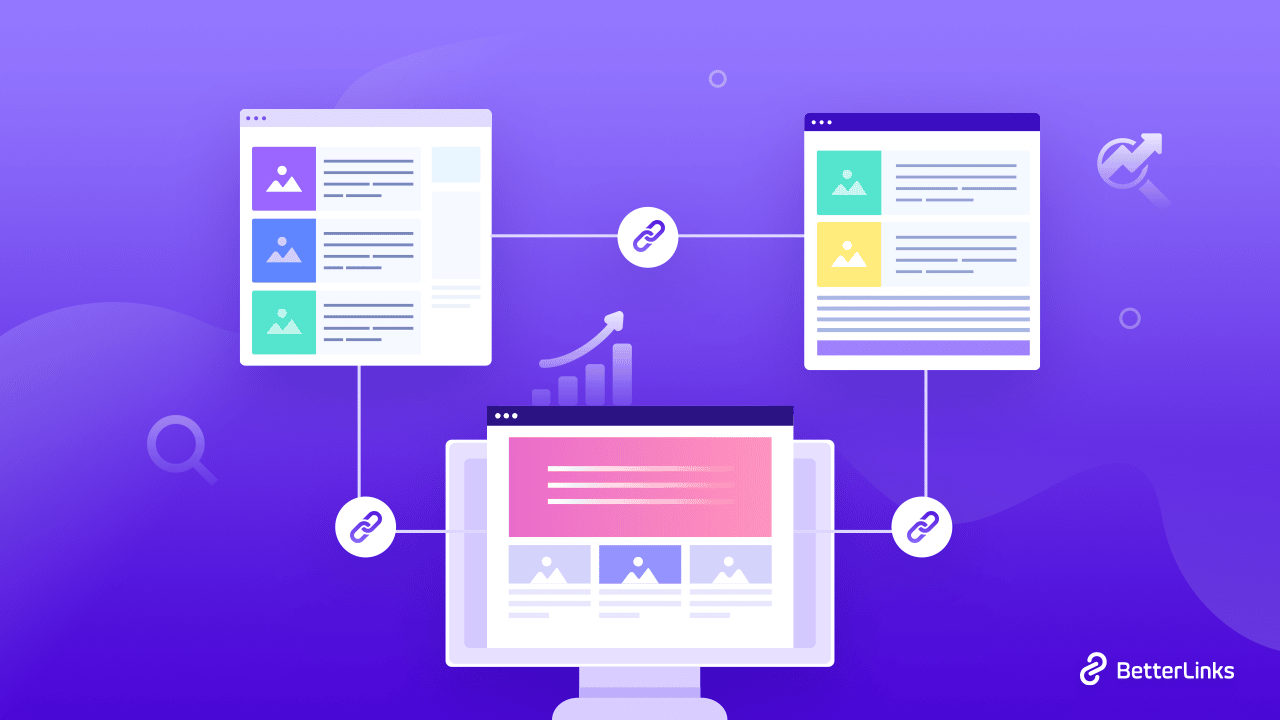 1. Backlinks & Organic Search Traffic
According to Backlinko, websites with a higher number of backlinks tend to receive more organic search traffic. In fact, studies have shown that the top-ranking page in search results typically has a significantly higher number of backlinks than lower-ranking pages.
2. Domain Authority & Backlinks 
Moz says that the number and quality of backlinks pointing to a website are key factors in determining its domain authority. Websites with higher domain authority are more likely to rank higher in search engine results.
3. Quality Over Quantity 
According to Ahrefs, While the quantity of backlinks is important, their quality matters even more. Search engines prioritize links from authoritative and relevant websites. A few high-quality backlinks from reputable sources can have a more significant impact on SEO than numerous low-quality links.
15 Easy Ways To Get Backlinks To Your Website
Getting backlinks doesn't require advanced knowledge or exclusive access to a select group of experts. It's a skill that anyone can acquire. However, without reliable strategies to rely on, it can become unnecessarily challenging. Below, you'll find 15 well-established methods on how to get backlinks.
1. The Skyscraper Technique
To get backlinks to your website, the skyscraper technique is a proven strategy. Developed by Brian Dean, it involves a series of steps to create high-quality content that surpasses existing resources in your niche.
First, identify a topic that will attract attention and provide value to your target audience—research similar content to understand its strengths and weaknesses. Then, create superior content by making it more comprehensive, visually appealing, and up-to-date. Once you've done this far, follow the below strategies:
🌟 Optimize your content for SEO and compile a list of relevant websites and influencers to reach out to.
🌟 Personalize your outreach content and follow up if necessary.
🌟 Promote your content on social media to increase its visibility.
🌟 Monitor responses and build relationships with those who link to or share your content.
By focusing on quality and value, you can increase the likelihood of acquiring valuable backlinks for your website.
2. The Reverse Skyscraper Technique
The Reverse Skyscraper technique, also coined by Brian Dean, is a strategy that involves finding content that has attracted many backlinks in your niche, creating an improved version of that content, and reaching out to the websites that linked to the original. By offering a superior resource, you increase the likelihood of them linking to your content instead.
Additionally, sharing your content on social media and reaching out to influencers can further boost visibility. Monitoring responses and following up is important for maximizing success. This technique combines high-quality content, outreach, and relationship-building to attract valuable backlinks.
3. Write A Case Study
Prior to writing new content, it is essential to gather statistical evidence that supports your intended message. By providing solid proof, your audience will find it easier to trust and engage with your ideas. Case studies are particularly influential in this regard.
What you need to do is – locate a client's success story, display their progress with ample visuals and statistics, and publish it on your website (with the client's permission, of course). If your case study convincingly argues for placing CTAs above the fold, others may consider your data valuable enough to link to and incorporate into their work.
4. Broken Link Building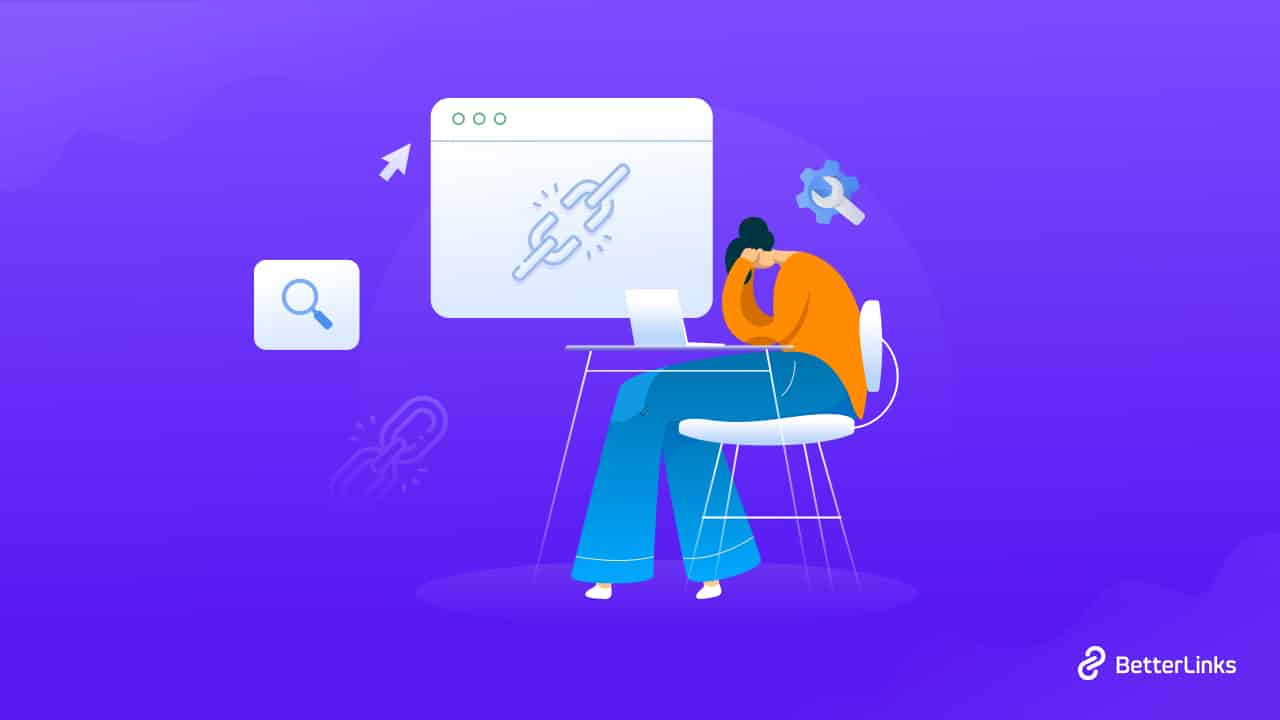 Broken link building involves identifying dead links on web pages, creating your own page covering the same topic, and requesting website owners who linked to the broken resource to link to your page instead. This method is effective to get backlinks because website owners who value the quality of their sites are reluctant to direct visitors to non-functional pages.
5. 301 Redirect Link Building
The 301 redirect link-building technique involves identifying irrelevant 301 redirects and proposing a suitable replacement for websites that have linked to them. This approach is effective because site owners prefer not to direct their visitors to inactive pages. Similar to broken link building, it leverages the desire to maintain a seamless user experience and offers a beneficial alternative to broken or irrelevant links.
6. Pitch Podcast Interviews
Podcast interviews allow you to showcase your expertise and engage in a Q&A session with the host. These interviews typically last around an hour, and if you select them wisely, you can secure valuable backlinks. Podcasts commonly have episode pages on their websites that include links to the guest's website and social profiles, ensuring backlink opportunities.
7. Write "Best X in Y" Listicles
The word "listicle" is a combination of 'list' and 'article'. Listicles are popular in digital media and are often used to provide concise and easily digestible content that can be quickly scanned or skimmed by readers. Listicles that feature the "Best X in Y" are popular posts that highlight top businesses within a particular area or industry. To gain increased exposure and backlinks, it's beneficial to identify and approach listicles where your business isn't already included and pitch them for consideration. By proactively seeking out these opportunities, you can attract more visibility and valuable backlinks to your website.
8. Internal Backlinks
Internal backlinks are links that connect different pages within the same website. It is a common mistake for many SEOs to overlook the significance of internal links, as they possess the capability to effectively channel 'authority' to specific pages that require it.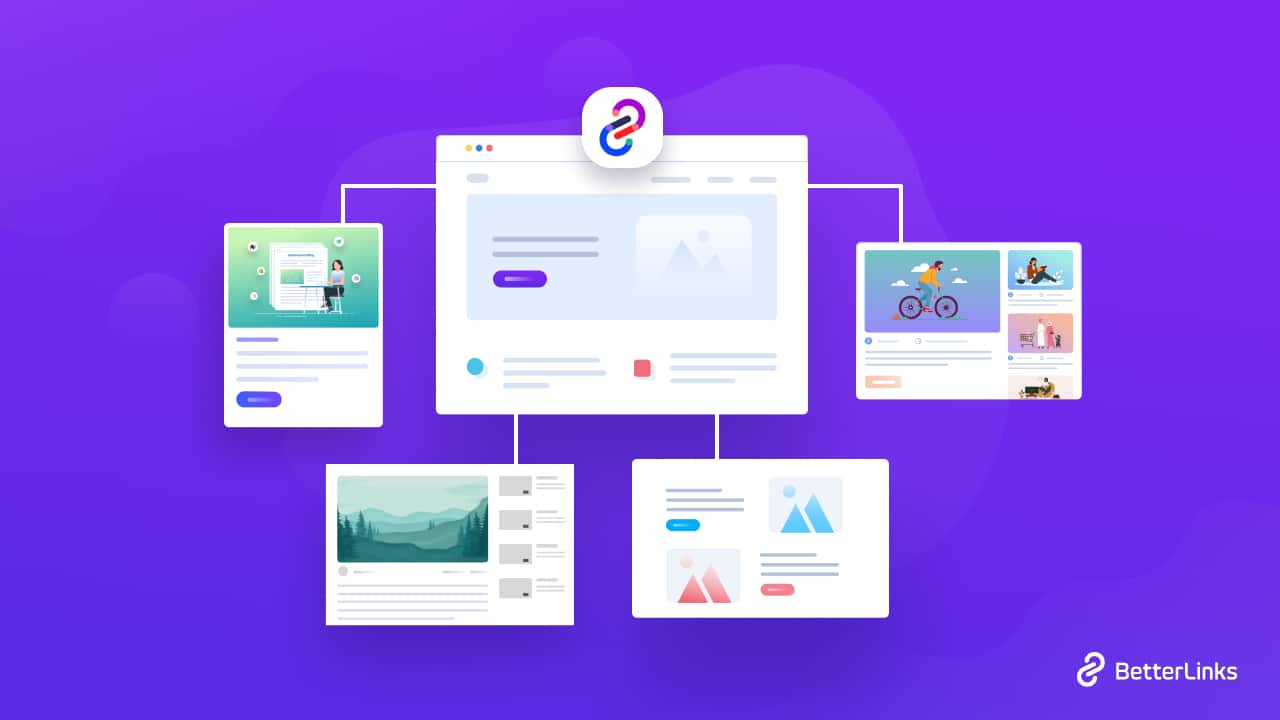 Unlike external backlinks, internal links grant you complete control over their implementation. Therefore, leveraging internal backlinks can prove to be a powerful and advantageous strategy for optimizing your website's SEO performance.
9. Blog On External Platforms
Third-party blogging sites provide an excellent platform for sharing well-crafted, informative posts. While how-to articles can still be beneficial, these sites primarily focus on thought leadership content.
LinkedIn and Medium are particularly noteworthy platforms to consider, as they cater to such content. By carefully selecting the right place and timing, you can effectively showcase your expertise and contribute to the conversation on these platforms.
10. Write Guest Articles
Creating content for external sites follows similar principles to writing for your own website. The main distinction is adhering to the external site's guidelines before publication. It's important not to worry about inserting links to your site within the article since many outlets discourage it. Instead, politely inquire if you can include a single link in your author bio. With a reputable and influential profile, that single link can be sufficient for your needs.
11. Mentions Without Linking
Mentions without linking called unlinked mentions occur when individuals mention your brand or anything related to it online without including a link to your website. Leveraging unlinked mentions is an advantageous approach to link building since you have a head start. Since the person is already aware of your brand, simply requesting them to add a link to the mention can often secure the desired link.
12. Display Partner Logo
In the world of business partnerships, reciprocity plays a key role. One effective strategy is to collaborate with prominent companies and propose a mutual logo showcase on each other's websites. By following this approach you can get valuable backlinks, fostering beneficial connections for both parties involved.
13. Establish Profiles On Q&A Sites
As a WordPress professional, you understand the robust community surrounding it, offering numerous opportunities for engagement and sharing your expertise. You can actively participate and provide valuable insights on platforms like Stack Overflow, Quora, WordPress forums, and many more.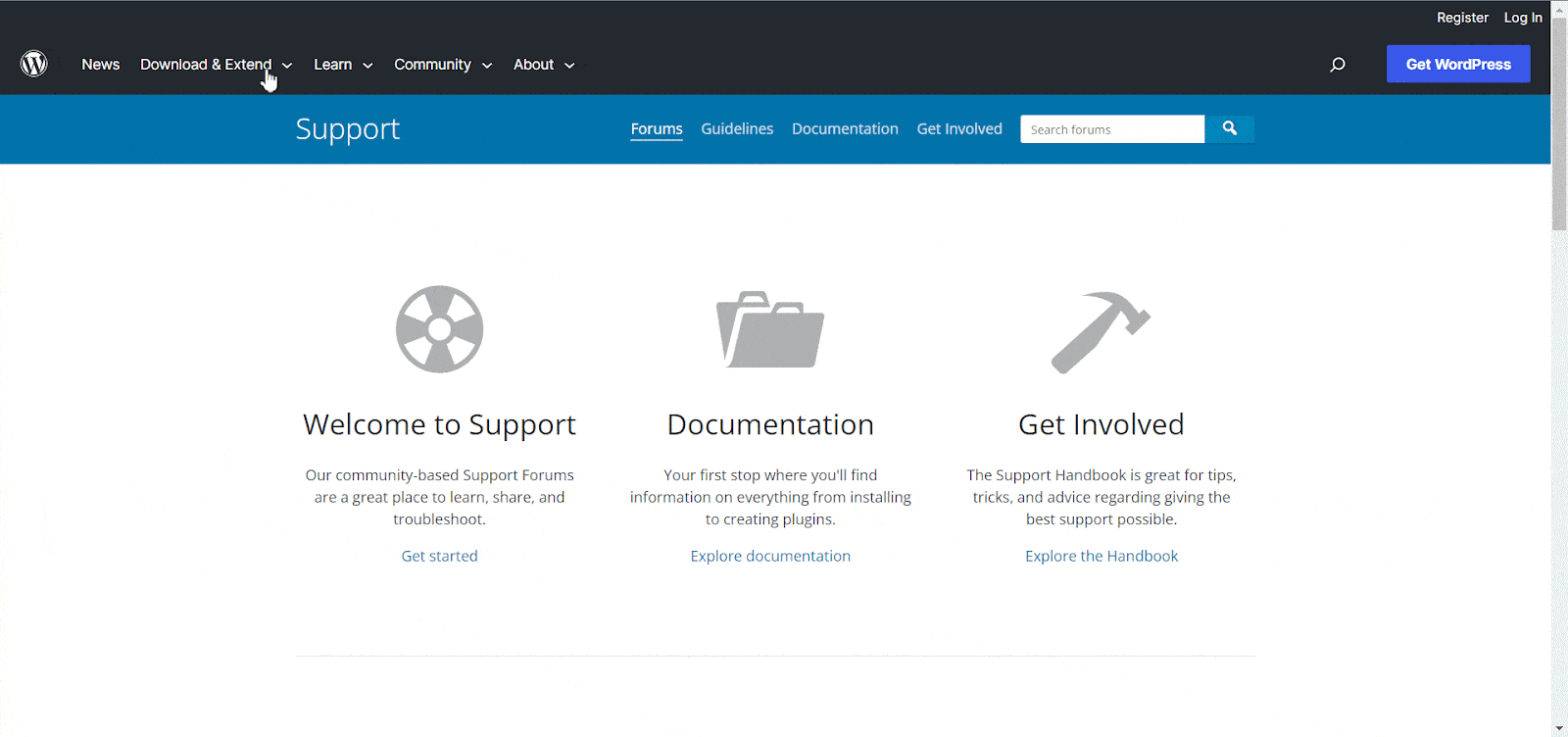 14. Showcase Your Portfolio
If you have a design portfolio or a free resource like a plugin or wireframe kit, you can leverage websites like Dribbble. Create a profile that includes a link to your website and actively share your work.
15. Release A Press Statement
If you have got something truly noteworthy, such as winning an award or achieving a million installations/users for your plugin, write a blog, create a press release, and distribute it. Share the press release not only on your website but also through other news channels that will provide backlinks to your site.
Once the backlink process begins, regularly check the backlinks directed to your site. Use Google Search Console and navigate to Search Traffic → Links to Your Site to access a list of these links. If you come across any questionable links from irrelevant or inappropriate sites, just ignore them.
Bring Credibility To Your Website With High-quality Backlinks
To get backlinks, these tactics may not be new or exciting, but their effectiveness is what matters. However, it's important not to attempt all of them simultaneously. Begin with one tactic, gain insights from it, refine your approach, and then expand your efforts gradually.
Have you enjoyed the blog? If you do, then please subscribe to our blog for more useful strategies, and updates. Also, don't forget to share your ideas or ask anything you want to know about affiliate marketing on our Facebook community.