The brilliance of any website is dependent on reaching the appropriate individuals and providing them with the content they want. However, in order to do so, you must first understand who visits your site and what they do there. In this case, using Google Analytics plugins for WordPress can be beneficial.
This free Google tool collects precise data on your website's traffic and visitor activity to help you make genius marketing decisions that further your site's goals – and it's simple to set up.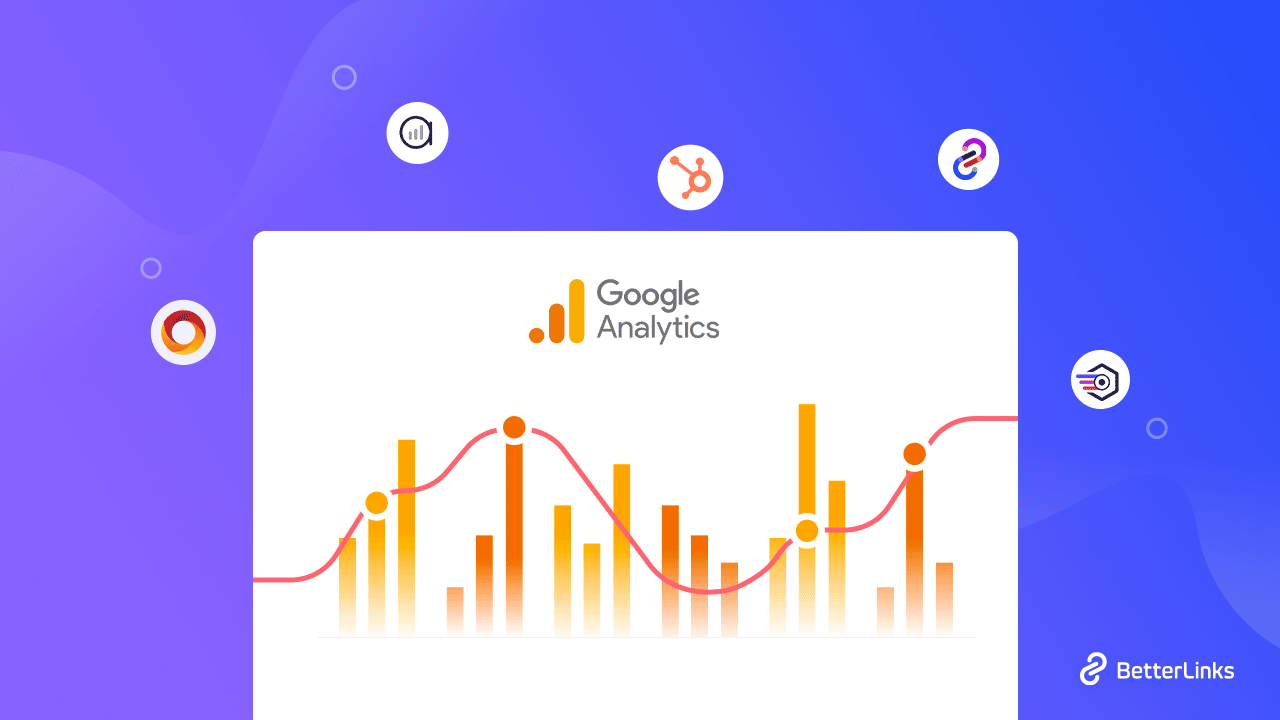 Google Analytics Plugins: Why Does Your Site Need It?
Whether you're developing a WordPress site for a personal blog, an e-commerce site for your small business, or managing a major corporation's complex website, the aim is to drive visitors.
WordPress users can pick from a choice of free and premium analytics plugins and tools to acquire insights about visitor behavior that can impact the course of a personal or company website.
However, Google Analytics exceeds the competition by providing entirely free, comprehensive, and configurable information on [all aspects of your site's performance].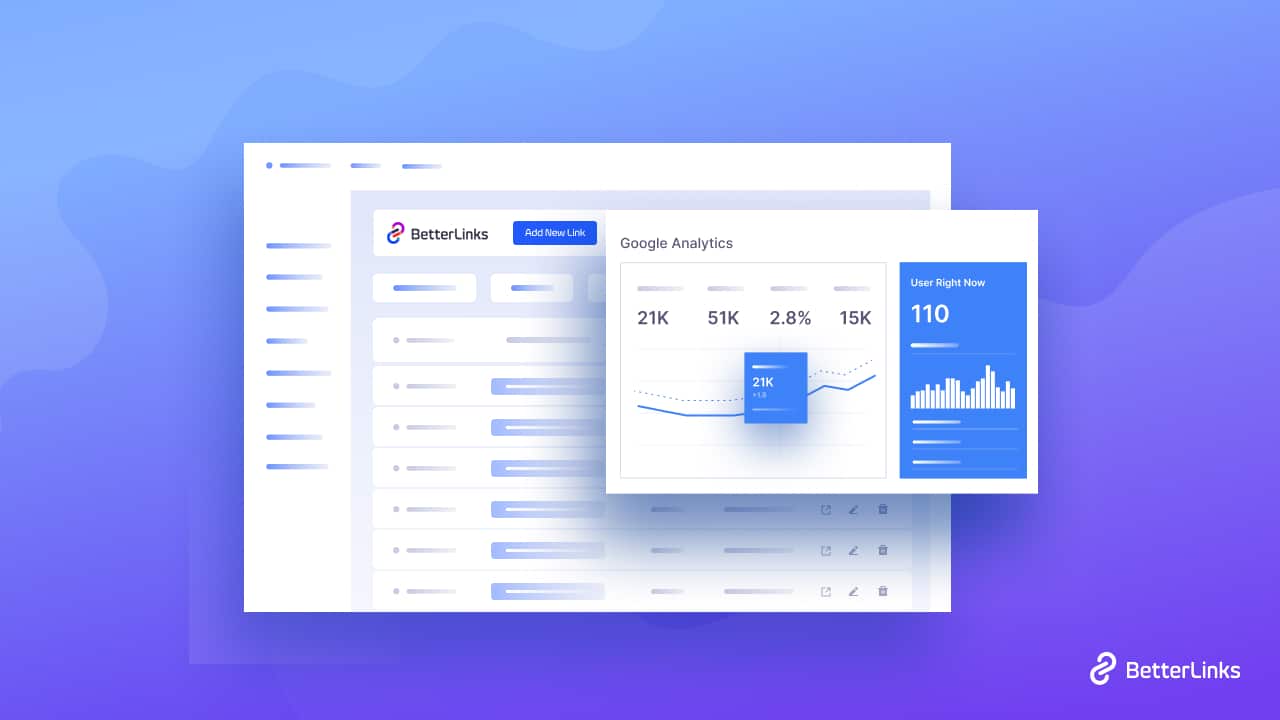 2 Easy Ways To Add Google Analytics On your WordPress Site
There are two methods for adding the Google Analytics tracking code to any WordPress website, whether you are a newbie with no expertise working with site files or an experienced user who is comfortable modifying code.
Use Any WordPress Google Analytics Plugins
A Google Analytics plugin, such as BetterLinks, has been built to support Google Analytics for new users or anybody who just wants simplicity. These must-have WordPress plugins, which are available from the WordPress plugin directory as well as numerous third-party developers, handle tasks such as setting the tracking ID and configuring your settings straight from the plugin itself.
Add Your Tracking ID Manually
If you are familiar with code and your site's files, you can copy your tracking ID and paste it straight into the site's "functions.php" file in the "wp-content" folder. Once added, the tracking ID is added to each page, allowing Google to gather data from the whole website.
Best Google Analytics Plugins To Evaluate Your Website Performance
To assist you, we've compiled a list of the top analytics for WordPress plugins in 2023. We'll go through the fundamental differences, as well as the features and benefits of each choice, so you can pick the best analytics plugin for your needs.
1. BetterLinks

BetterLinks, the finest WordPress Link Management plugin, has just passed a significant milestone. Within only 1.5 years, this all-in-one URL shortener tool has become a favorite among 10,000+ happy users worldwide for easily cloaking, shortening, tracking, and managing links!
BetterLinks also makes it simple to track and analyze all of your shortened, redirected, or branded campaign links. You can integrate with Google Analytics for even more accurate tracking if you want to take it a step further. Without any doubt, BetterLinks is one of the best Google Analytics plugins in the market.
2. ExactMetrics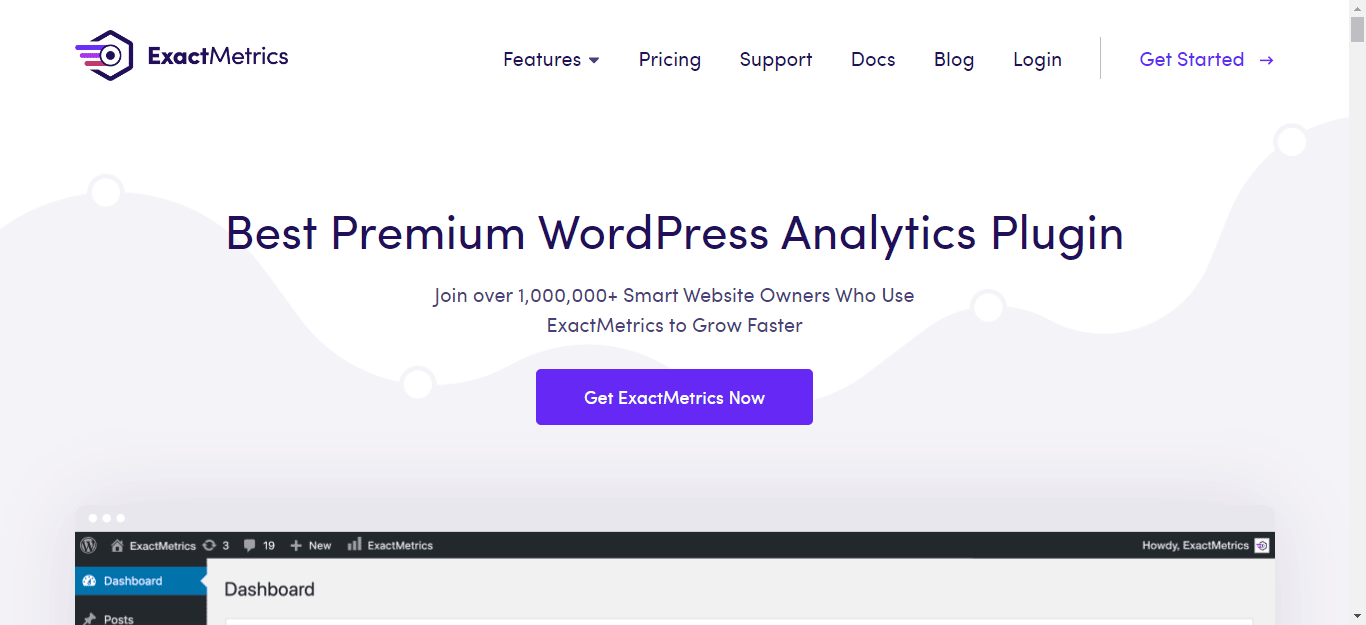 ExactMetrics enables customers to effortlessly put the most recent Google Analytics tracking code into their site's header, allowing them to view reports immediately in their WordPress admin area.
Secondly, the Google Analytics tracking ID is completely adjustable, allowing for additional data collecting such as events (uploads, site scrolling length, and so on) and specific dimensions (author, publication year, etc.).
ExactMetrics is the easiest method to see spikes and surges in your WordPress website traffic in real-time also one of the finest Google Analytics plugins available right now.
3. Analytify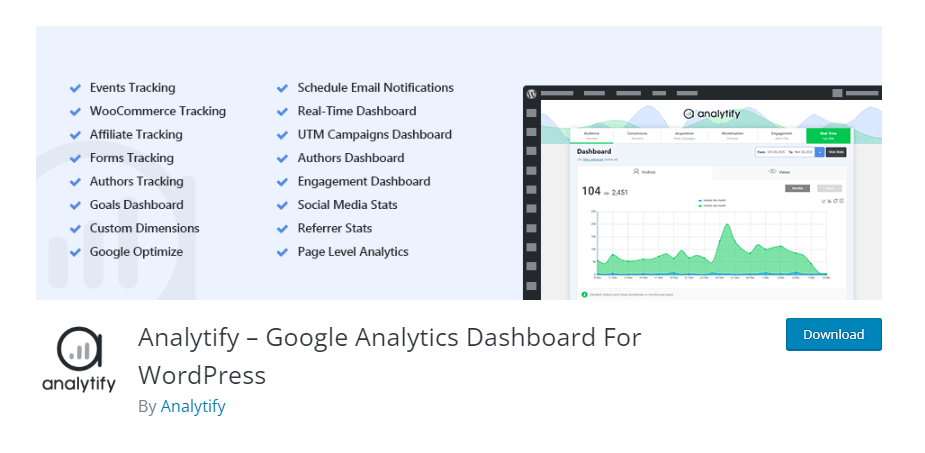 Analytify is another heavyweight in the field of WordPress analytics, and it will install your Google Analytics tracking code for you with no coding required. The interface provides data in a straightforward and easy manner and allows you to view your data directly from your WordPress dashboard.
Analytify is especially beneficial for eCommerce organizations since it has increased eCommerce tracking tools. The free version is quite restricted, however, the premium editions of the plugin are far less expensive than MonsterInsights while providing comparable features.
4. Hubspot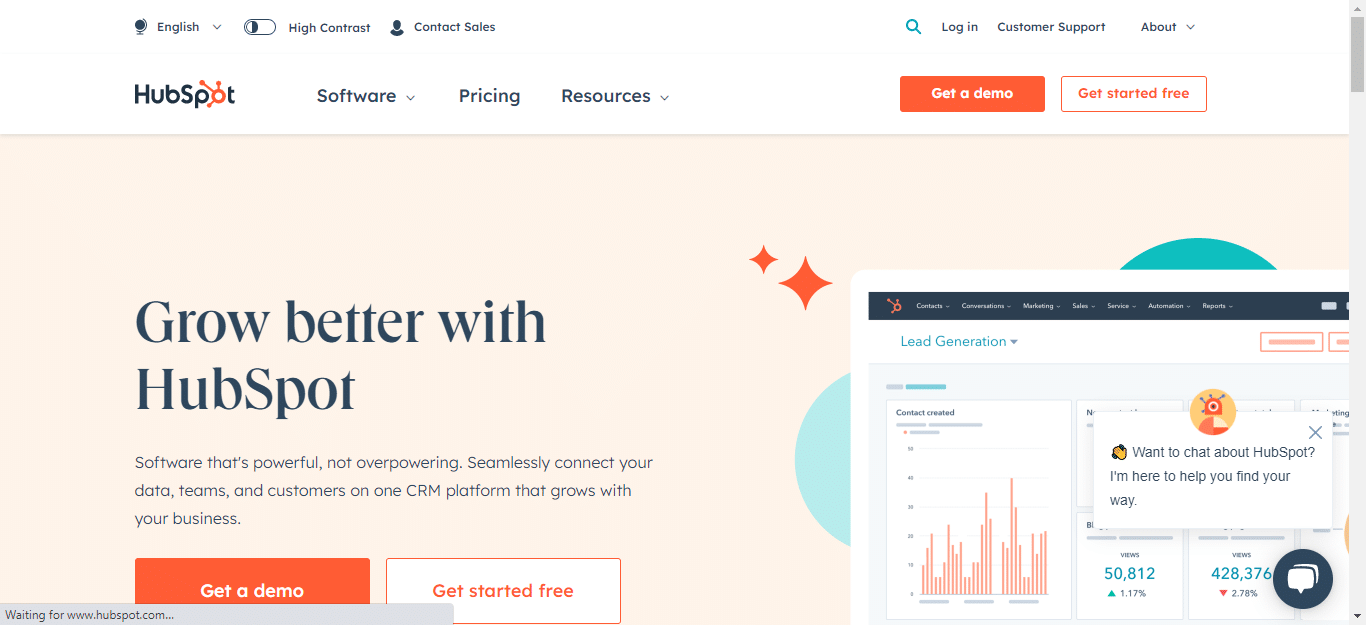 The free HubSpot WordPress plugin integrates HubSpot CRM functionality into your WordPress dashboard, including analytics tools that can help you identify which marketing and sales efforts are producing the greatest success for your company.
After installation, you'll be provided a comprehensive overview of your site's performance, including complete statistics on the leads you gather, in-depth knowledge of which CTAs generate the most sign-ups, and which marketing and sales tactics are most effective. Hubspot is very famous among the most downloaded Google analytics plugins in the WordPress ecosystem.
5. Site Kit
Site Kit is Google's official WordPress plugin for gaining insights into how visitors find and manage your site. Site Kit is a one-stop solution for deploying, managing, and gaining insights from important Google services for web success. It offers reliable, up-to-date information from numerous Google products immediately on the WordPress dashboard, all for free.
Site Kit allows you to learn how Google Search discovers and displays your pages in Google Search. Keep track of how many visitors viewed your site in search results and what query they used to find it.
Bonus: The Ultimate Guide On The Upcoming Google Analytics 4
Universal Analytics (the free version of Google Analytics) will stop accepting new data on July 1, 2023. After this date, Google Analytics 4 will be the only Google tool accessible to track the activity of your website.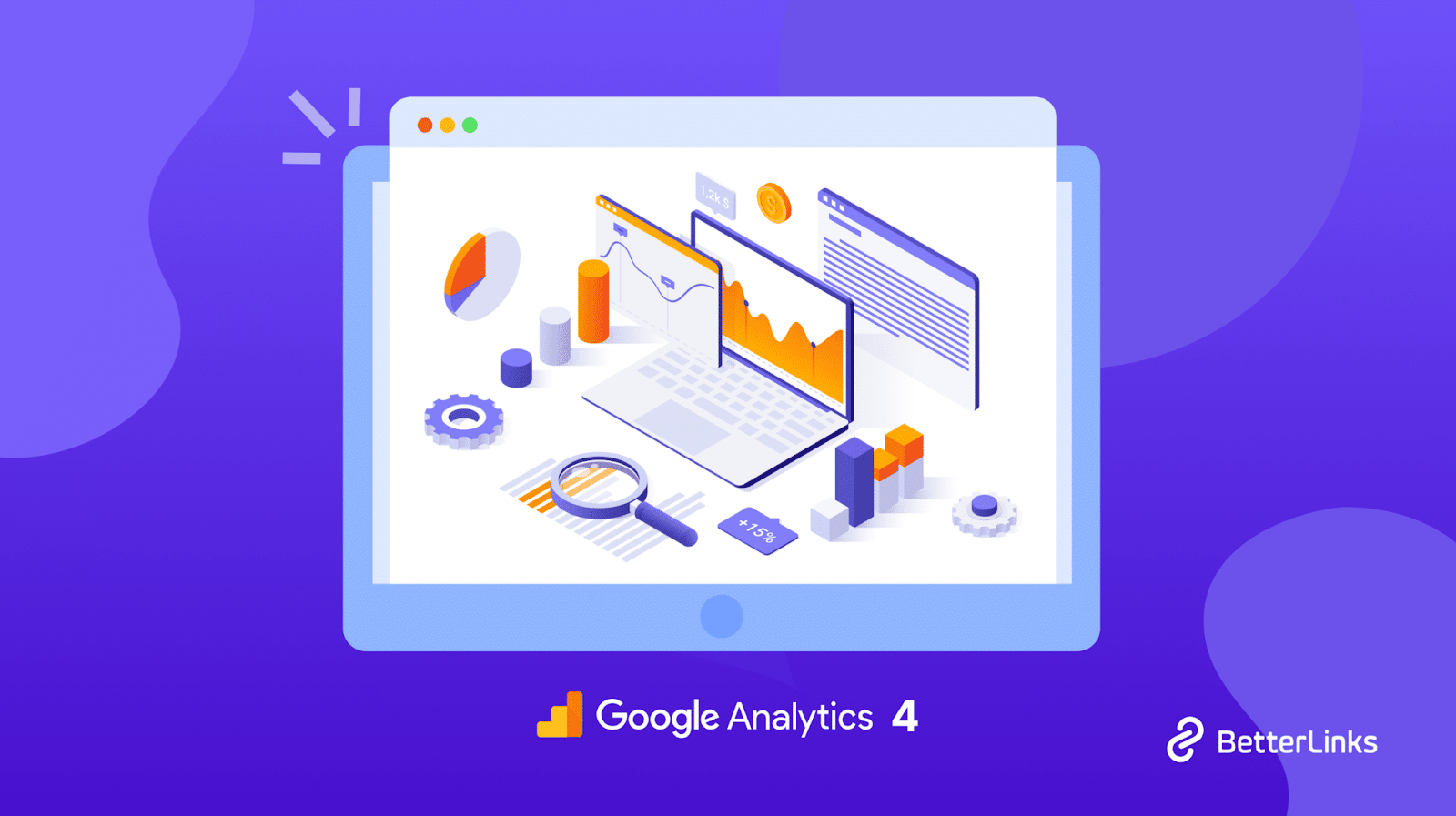 Google Analytics 4 tracks a customer's journey across many platforms and employs artificial intelligence and machine learning to provide more detailed insights into how customers interact with your website and app.
GA4 is also concerned with client confidentiality. This runs counter to some of the most current privacy laws, such as GDPR and CCPA. GA4 is a strong tool that offers unparalleled insights through confidentiality tracking, cross-channel standardized work, and AI-driven data modeling.
Now it's your time to pick your preferred Google analytics plugins for your website. Subscribe to our blog page for more exciting topics and join our super-friendly Facebook Community for more exciting updates.