If you are a blogger and looking for the best ways to easily earn, then the best affiliate programs for bloggers can help you out entirely. As you can make it by accepting sponsored content, running advertisements, promoting products or services, or more. But the quick, easy and simple way of earning the most is through affiliate programs that are specially made for bloggers.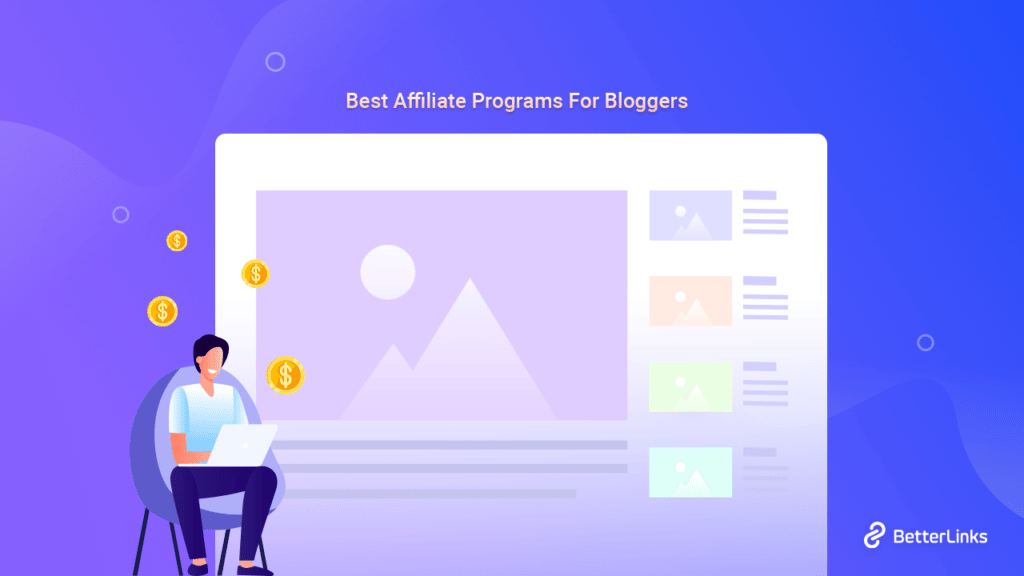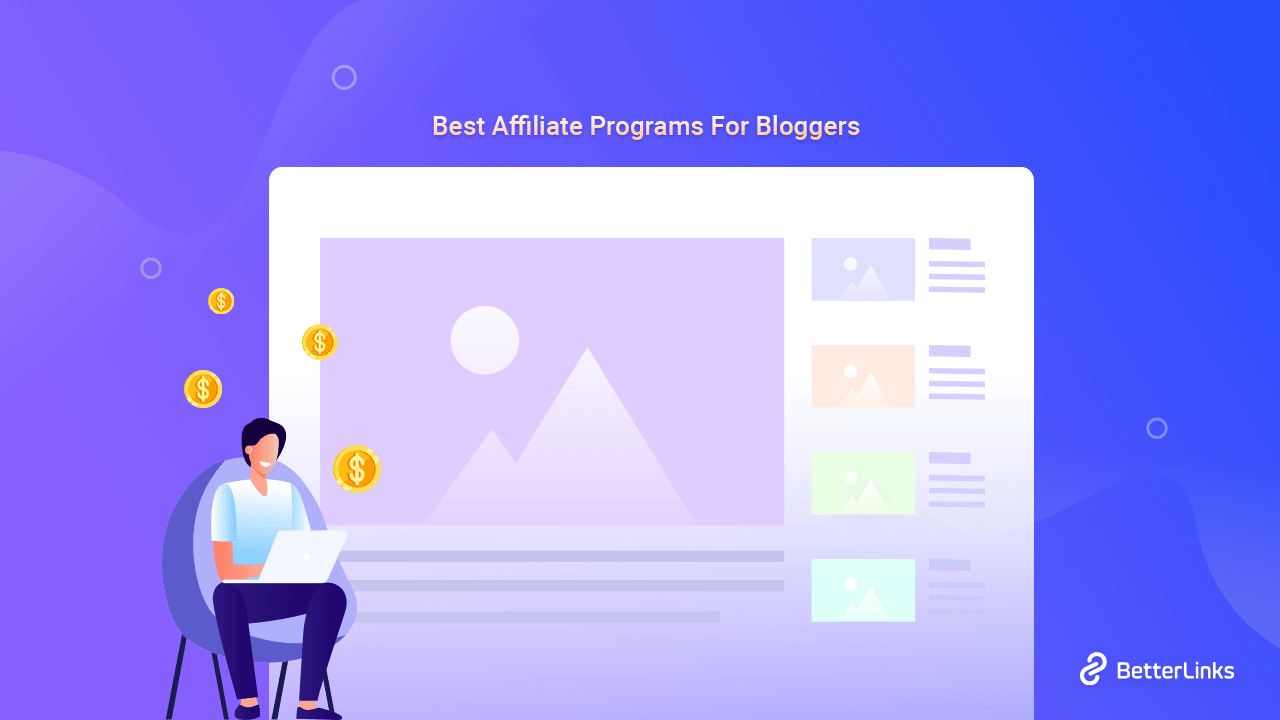 Are you curious about knowing about all the best affiliate programs for bloggers? Then stay tuned to this blog for all the 10+ best affiliate programs for bloggers and all details to join and earn easily without any hassles. Take a deep dive into the blog!
What Is Affiliate Marketing Program & How To Get Started?
Affiliate marketing is one of the reliable alternatives for making money as a business owner or person. This helps to earn the required commission from businesses to promote their products or services and helps businesses boost sales immediately. As long as customers purchase one's product, affiliate marketers can get a certain amount of commission and earn the maximum.
Take a look at the checklist below to know what you should do to start your affiliate marketing business:
First, join an affiliate program
Second look for products or services you want to promote
Third, promote your selected company's goods and services
Lastly, earn a percentage of the revenue from each sale you refer.
If you are now bothered by how this affiliate program works for affiliate marketers. The answer is you will get affiliate links from different companies, products, or services to use. So whenever any customer purchases through your links, they can be tracked easily by business and calculate the sales on that terms. Besides, affiliate marketing structures can be different; some will get paid per sale, per click, or lead. This totally depends on what companies need but in most cases, pay per sale is popular.
For instance, Amazon affiliate programs function as follows: If bloggers or websites have an Amazon affiliate link, they should mention it in their blogs or websites. Amazon will pay its affiliates every time a purchase is made from this link. For both sides, it operates in this manner.
So there are three key roles are presented to successfully run an affiliate marketing model:
👉One is an advertiser, organization, or business that wants to promote its products or services and reach out to target customers to boost sales.
👉Affiliate marketers can be bloggers, digital influencers, or any individual who will make sure to grab your affiliate programs opportunity and help you make sales.
👉And the last is the consumers who will get encouraged and purchase your products or get your services using affiliate links.
10+ Best Affiliate Programs For Bloggers To Join & Earn Easily
As you already know about affiliate programs, here in this section you will know all 10+ best affiliate programs for bloggers to join and earn easily. Take a look below:
WPDeveloper
WPDeveloper is one of the popular marketplaces for WordPress products that offers the best affiliate programs for bloggers or affiliate marketers to promote their powerful, popular WordPress products. Affiliate marketers can earn up to 30% on affiliate sales which are thoroughly market competitive. There are several benefits you can get like you can have access to real-time stats to monitor how much sales you are making. You will also get monthly full payments and more.
Easy.jobs
Easy.jobs is an all-in-one remote hiring SAAS solution that is also available in the WordPress plugin version and comes with exclusive affiliate programs for bloggers or marketers. You can earn up to 30% on affiliate sales with a lot of advanced benefits. You can check how your affiliate work can be performed by getting real-time stats access, enjoying a monthly payments facility, and more.
Elementor
Elementor offers $70 for every new Elementor cloud website subscriber or gets a 50% commission on every new sale of premium versions. These affiliate programs for bloggers, content creators, advertisers, or marketers to join and earn easily. You just have to get started and go through all processes to avail all of the ultimate benefits.
HubSpot
HubSpot offers one of the best affiliate programs for bloggers, and marketers to earn competitive and generate maximum revenue. It offers a 15% or 100% commission rate with a lot more profits. You have to choose which commission program you want to pick as an affiliate, and according to this, you will get your commissions monthly as per policy.
Kinsta
Kinsta offers affiliate programs for bloggers and marketers who can earn up to $500 for every referral and a +10% monthly recurring lifetime commission. It can be considered one of the best hosting affiliate deals to start. You just have to sign up and go along with the easy process.
Amazon Associates
Amazon Associates help you to earn well in their offered affiliate programs for bloggers, content creators, markets, and others. With simple link-building tools, associates can recommend Amazon's various products to their audience and earn by eligible purchases and programs on Amazon.
Etsy
Etsy is a global online marketplace that helps to make, sell, buy and collect unique items and offers great affiliate programs for bloggers, marketers, and others. If you join Etsy Affiliate programs, they will pay a commission for each unique item you find and promote. You can enjoy a big deal, get fabulous benefits and all.
Cloudways
Cloudways' web hosting affiliate program offers the highest payouts and lifetime recurring commissions. These affiliate programs are available for bloggers, marketers, content creators, and others to promote their products and earn easily. You can earn $125/sale based on the performance slabs, provide instant commissions, and more.
SEMrush
SEMrush affiliate programs offer a competitive package for bloggers, content creators, or marketers to promote their services. You can earn $200 for every new subscription sale, $10 for every new trial, and $0.01 for the new sign-up as an affiliate. There are a lot more other facilities you can get through the affiliate program.
ConvertKit
ConvertKit proffers a 30% commission for 24 months for everyone who signs up. You can become a paying customer on ConvertKit through your affiliate link. These affiliate programs for bloggers, content creators, and marketers allow for earning more commissions in the easiest ways. You just have to sign up and go through with the process.
Survey Junkie
Survey Junkie is the best online survey community that provides one of the best affiliate programs for bloggers, marketers, or anyone who will take enthusiast participation in surveys to earn money and receive awards. You just have to join the surveys and start enjoying your benefits.
Some Latest Statistics About Affiliate Marketing Programs
👉Based on Statista, affiliate marketing in the United States could reach $8.2 billion in 2022.
👉 According to BIGCOMMERCE stats 10.1% increase in affiliate marketing spending in the United States each year.
👉Affiliate marketing drives 16% of eCommerce sales in Canada and the US.
Now It's Your Turn To Explore!
Hope you find this blog helpful to know the best affiliate programs for bloggers to join and earn easily. And don't forget to share your thoughts with us by commenting below. You can check out more blogs here to get all updates or join our Facebook community to connect with us.