There are many channels for bloggers to monetize their platforms these days. And if you are a WordPress enthusiast, then you can easily choose some of the best WordPress affiliate programs that can enormously benefit bloggers. So today, we are going to know about the top 10 best WordPress affiliate programs for bloggers that can help you increase traffic and revenue at the same time.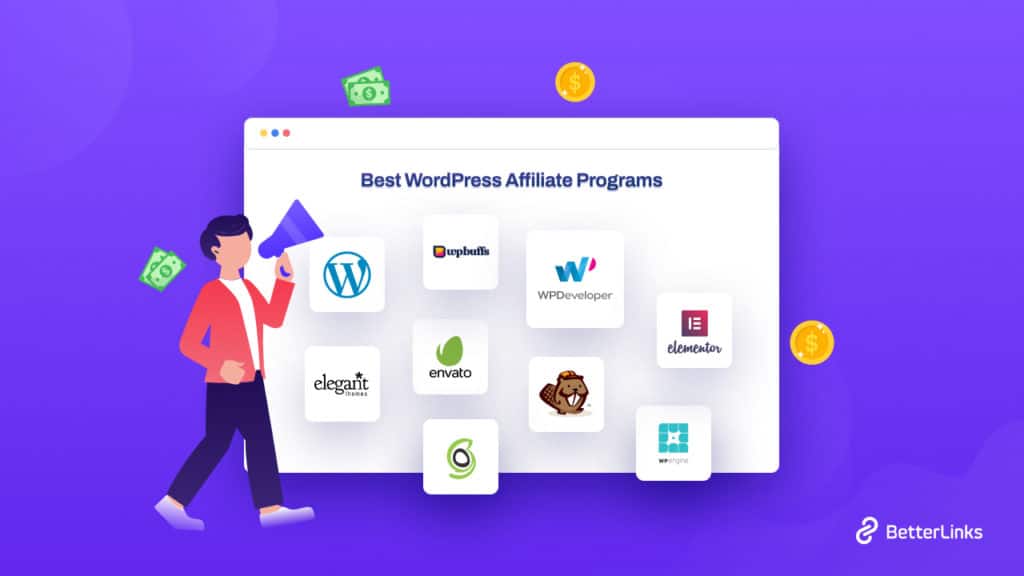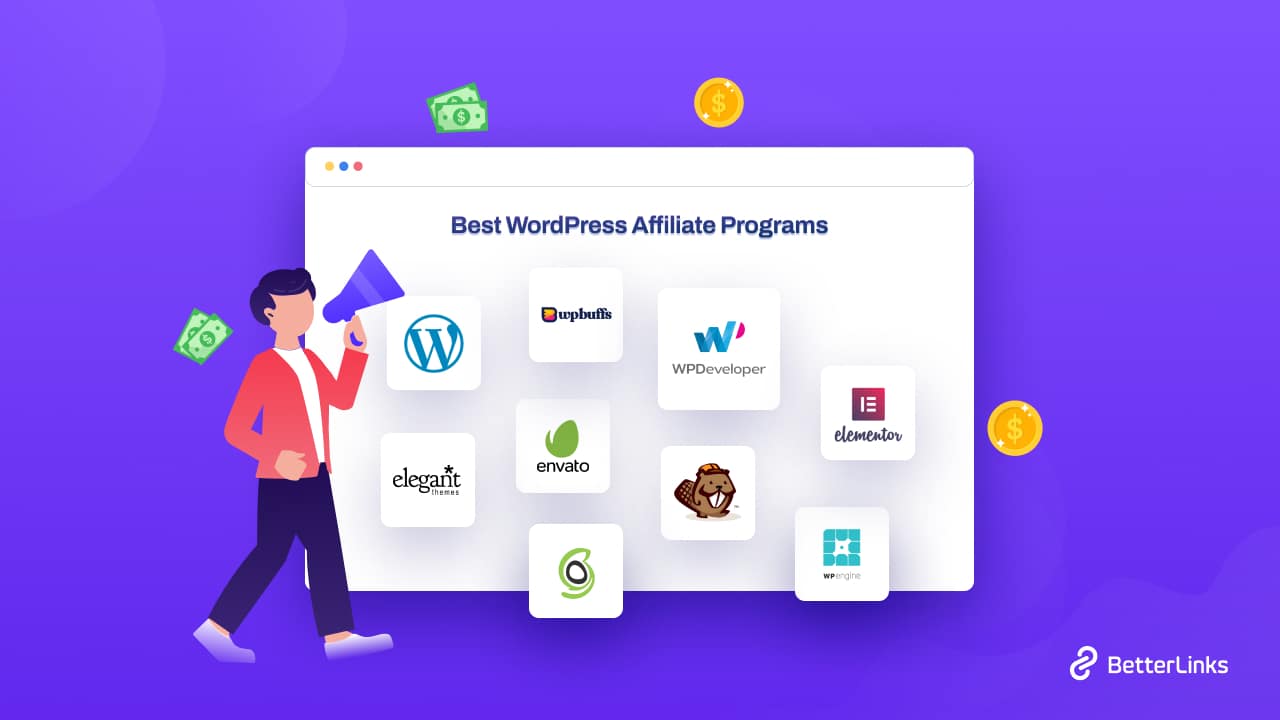 Why Do Bloggers Need To Consider Affiliate Programs?
Affiliate programs are commission-based referral programs where a blogger or publisher earns money by promoting a company's products or services. Affiliate marketing is estimated to be worth $12 billion globally, and it is constantly increasing. It is a profitable sphere for monetization because:
It is a multibillion-dollar industry: It is predicted that spending in the United States alone will exceed $8 billion in 2022, nearly tripling from what it was 10 years ago.
Affiliate industry accounts for over 16% of eCommerce orders
According to another statistic of Rakuten, more than 80% of advertisers have affiliates 
It's never been easier to start and monetize a blog as it is now. If we take a look at the scenario of a few years back, creating and maintaining a website would have cost you more than now. It was tough to monetize a website. There was less flexibility. But now, just a few hundred dollars is sufficient for you to build, operate, and monetize a WordPress blog.
However, just because it's simpler to generate money with a blog these days doesn't mean that most bloggers do. Monetizing blogs through affiliate programs can be a profitable source of income for bloggers. To begin with bloggers' affiliate programs, you need to participate in a program, search for a product or service that you want to appreciate and encourage to be part of their profit-share.
Things To Consider To Be A Part Of WordPress Affiliate Programs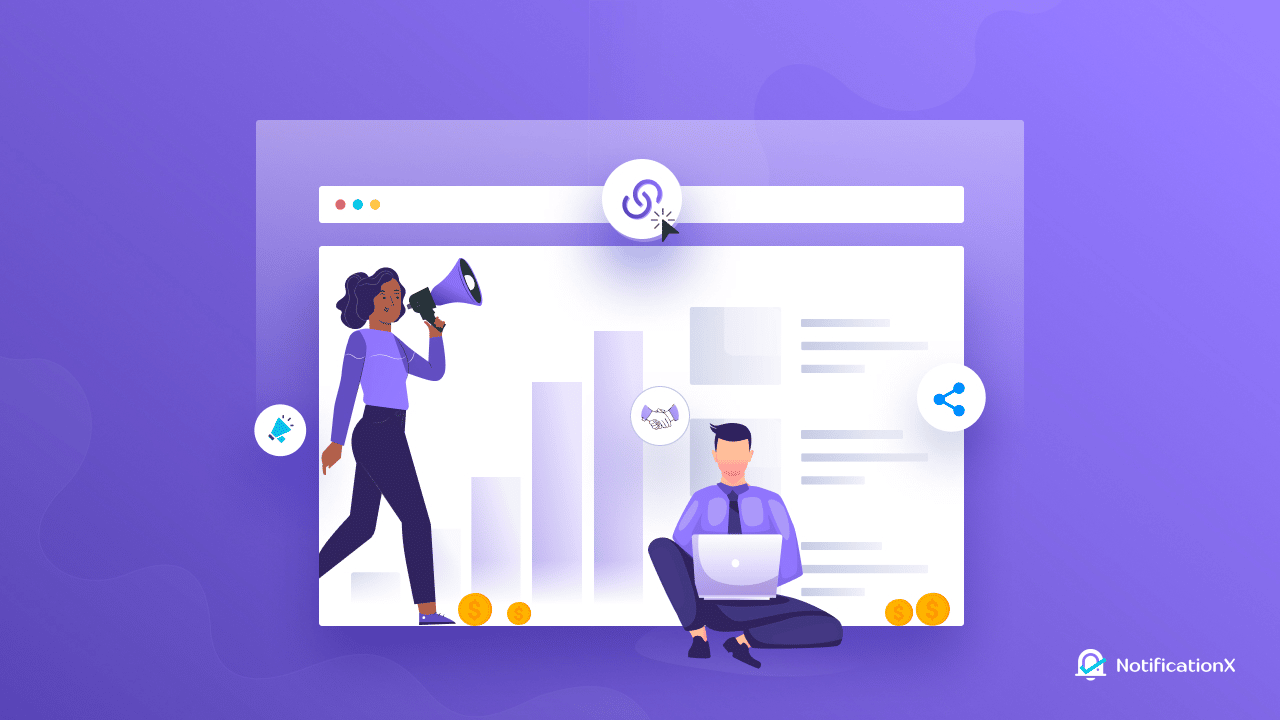 There are some important facts to keep in mind when you are willing to be associated with WordPress affiliate programs, monetize your blog and earn money. Let's take a look at the things you must take into consideration.
1. Resonate With Readers' Demand
Do not make the commission rate your primary area of focus only while being part of WordPress affiliate programs. Even if your goal is to make money, consider other related factors as well. The prices of the products, the value you are offering to your readers or customers are also important to consider. It is better to promote an offer with lower payment if it aligns with your readers' demand and generate more revenue than a higher paying program.
2. Quality Of Promotional Materials
The promotional materials you choose need to match the quality that aids in scaling-up your website. You can help your audience, monetize your site, and start making money online immediately by joining WordPress affiliate programs and recommending good quality products or services to your visitors. So choosing promotional materials wisely is essential for your blog website to grow further.
3. Staying Relevant To Your Brand Persona
Just because you can make money through affiliate programs does not mean you can pick anything and everything to promote and do affiliate blogging. Try to keep the products or topic you are promoting relevant to your brand persona or website.
List Of Top 16 Best WordPress Affiliate Programs For Bloggers
To earn from WordPress affiliate programs, you need to pick niches that have consistent demand. You have to make sure that you serve the right audience. Following trends is okay but consistency is much more important in this regard.
So it's time to know 15+ best WordPress affiliate programs for bloggers that can genuinely help to earn money and strengthen your website simultaneously.
1. Elegant Themes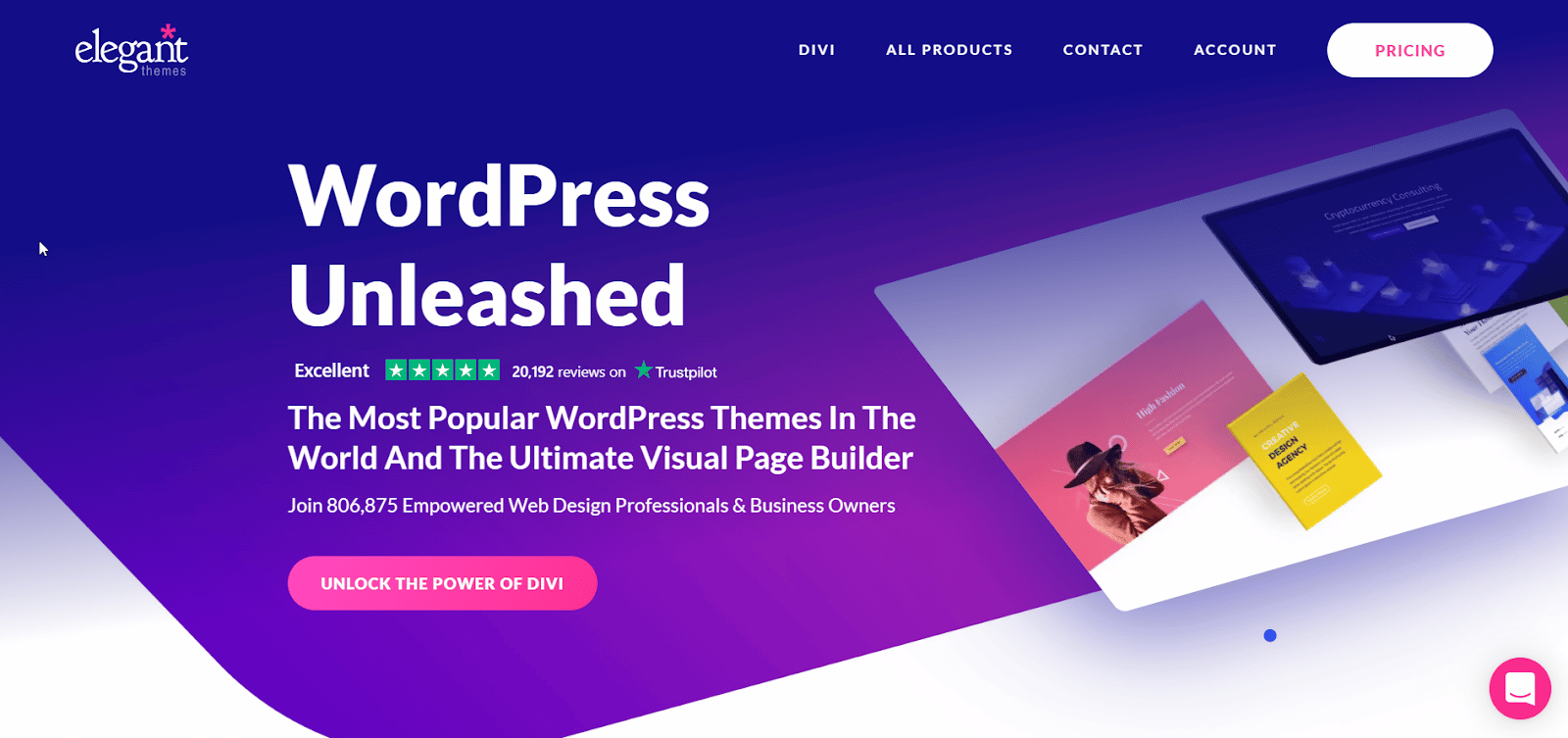 The first WordPress affiliate program that comes to this list is Elegant Themes which is the world's most popular WordPress themes and the most powerful visual page builder. For WordPress bloggers it can be an amazing platform to earn money through their affiliate program. On sending visitors to their website, bloggers can benefit significantly and get quality customer support. The commission rate they offer is also lucrative.
Commission Rate: On all new purchases and subscription renewal payments, they provide a 50% commission.
Cookie Life: 180 Days
2. Themeisle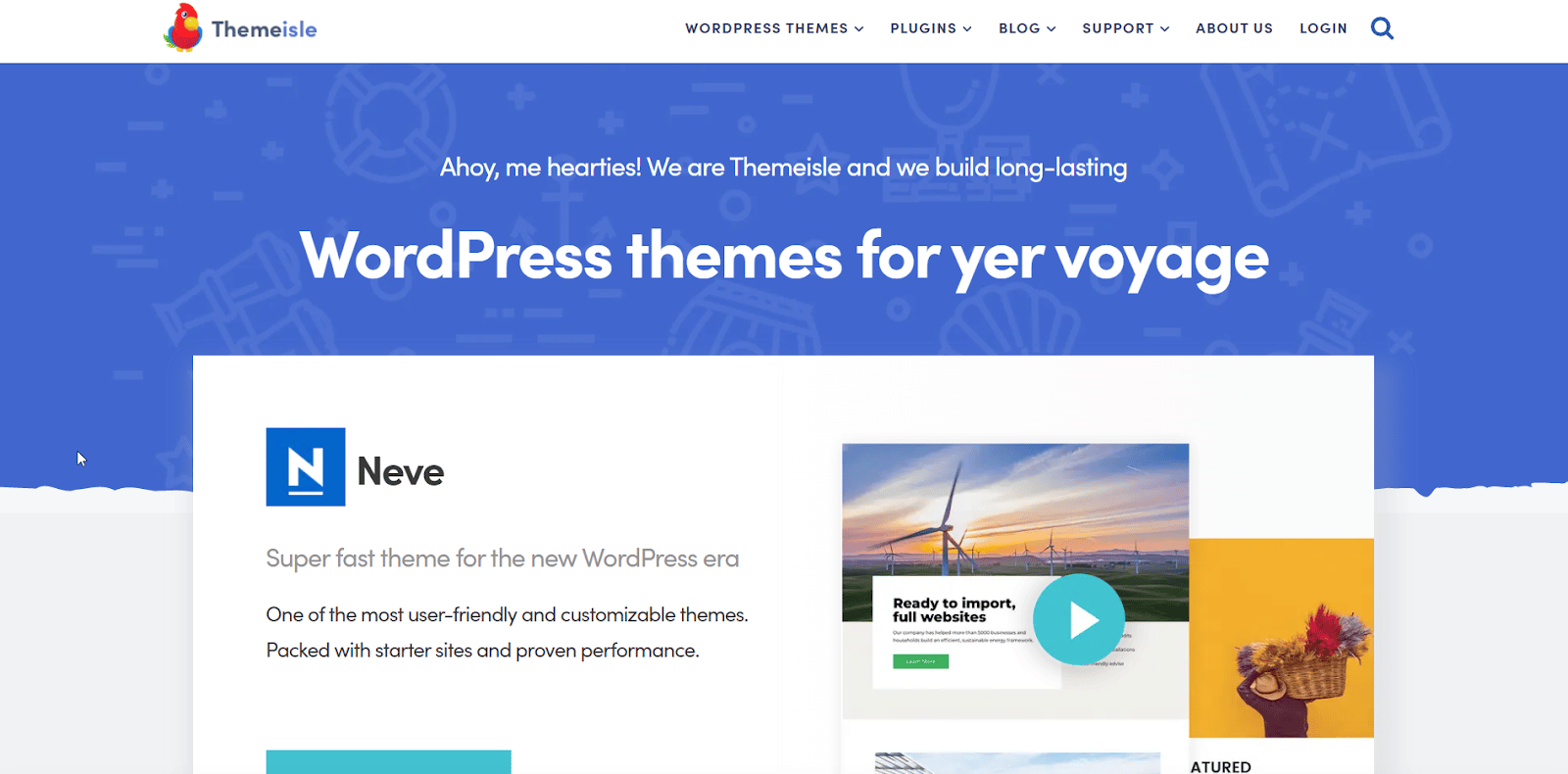 The next WordPress affiliate program on our list is Themeisle which builds one of the most user friendly and customizable WordPress themes for your website. By joining their affiliate program, bloggers can expect a sound income as they provide satisfactory commission rates with excellent support. So WordPress bloggers who are looking forward to earning, the Themeisle affiliate program can be considered.
Commission Rate: You can earn up to 55% commission on sales by referring 20+ reliable themes and plugins.
Cookie Life: 365 Days
3. Beaver Builder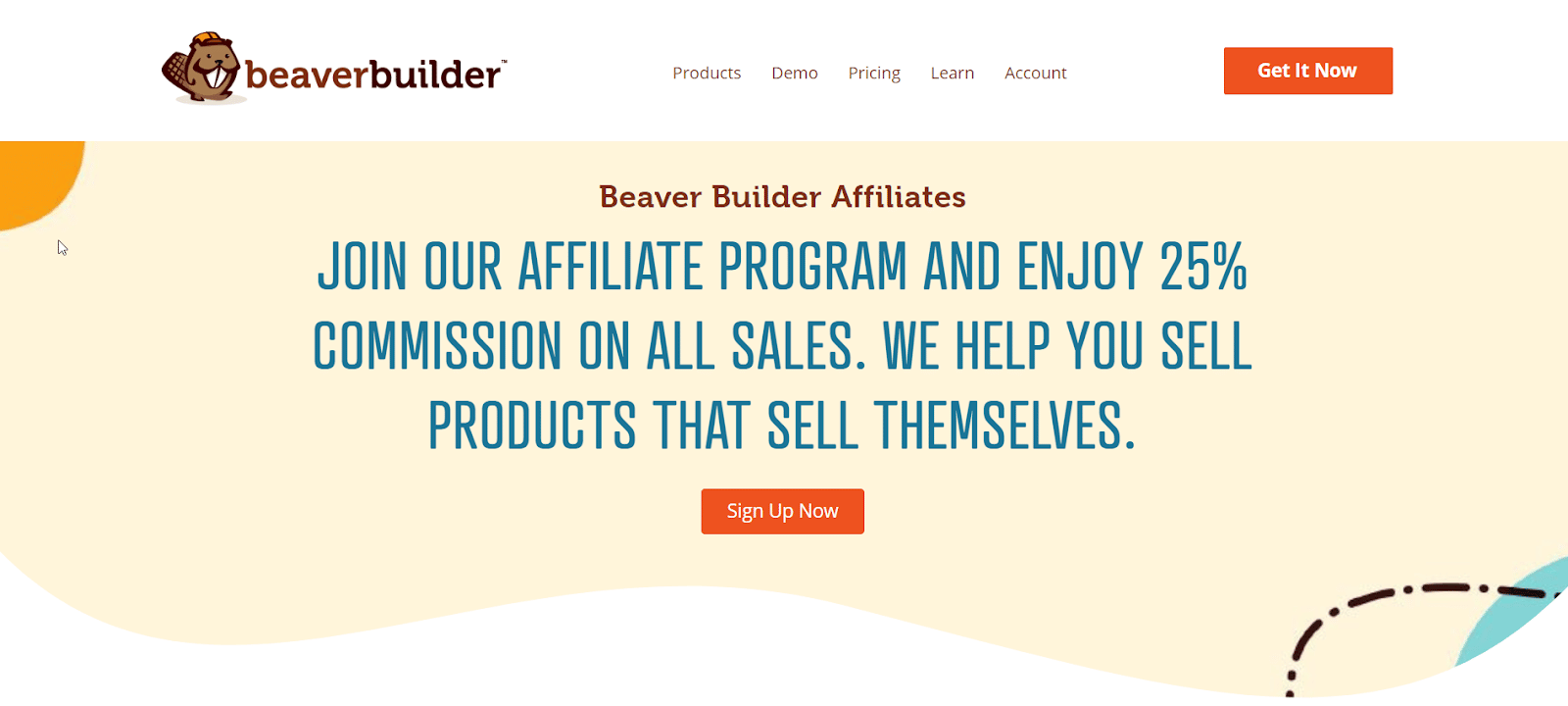 We would like to enlist Beaver Builder as our next best WordPress affiliate program that bloggers can rely upon. They have an intuitive WordPress WordPress website builder and fully adopted WordPress customizer for all their theme settings. They value their affiliates and offer world-class support. So WordPress enthusiasts who want to earn from blogging, the Beaver Builder affiliate program is worth looking forward to.
Commission Rate: Beaver Builder's affiliate programs offer 25% commission on all sales including auto-renewals.
Cookie Life: 30 Days
4. Elementor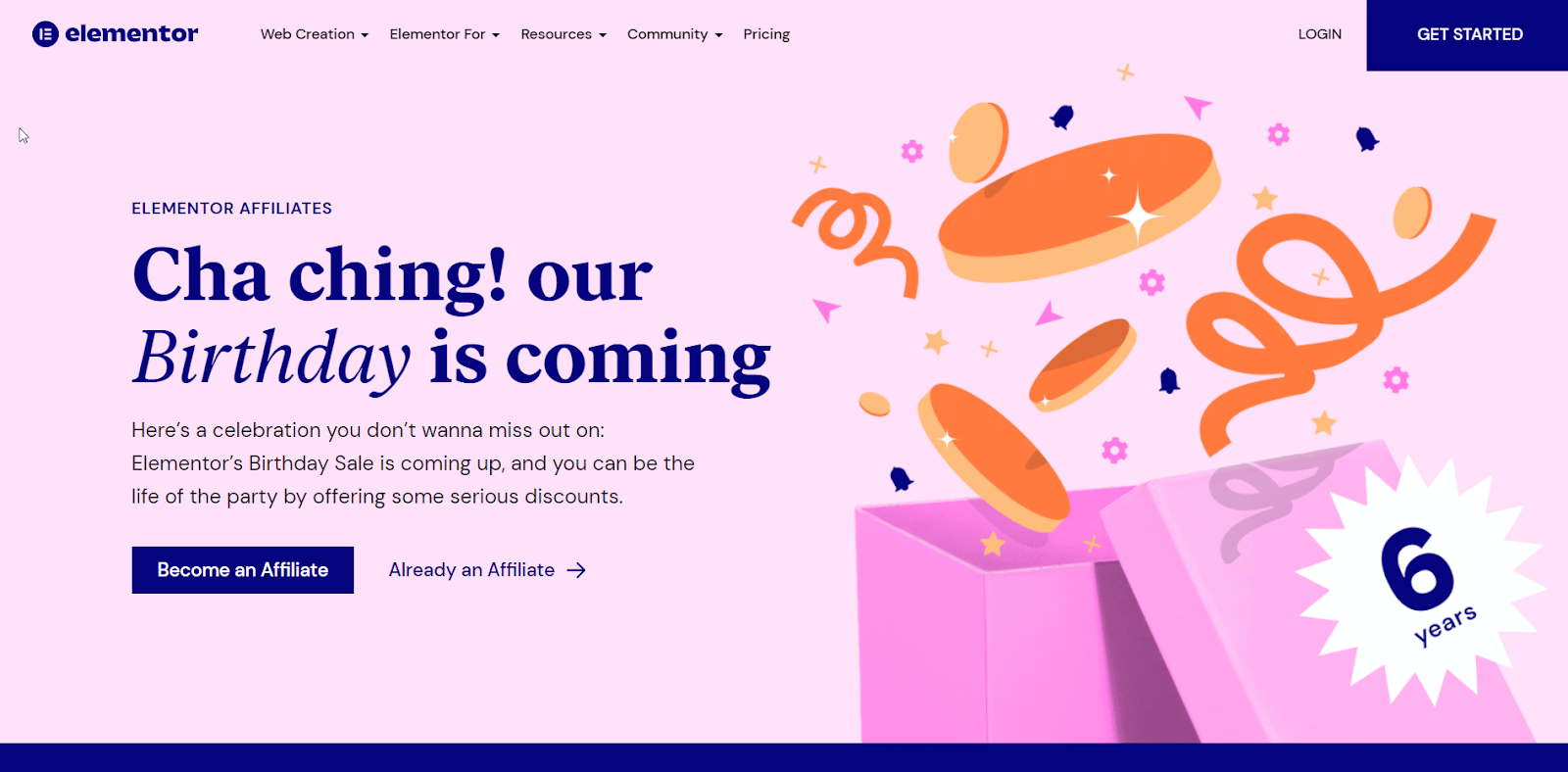 Next, on our list, we have Elementor which is a popular WordPress page builder plugin that comes in both free and premium versions. The live front-end visual editor, extensive library of content modules and impressive pre-built page templates, and commendable customer support contribute to upgrading its status as one of the best WordPress page builder plugins available in the marketplace today.
While the free edition does an excellent job of demonstrating the advantages of using Elementor, paying for the premium version unlocks the entire range of tools to assist anyone in creating a bespoke WordPress website.
Commission Rate: You are entitled to 50% commission on every sale you generate and the potential earnings range from 49$ to 199$.
Cookie Life: 30 Days
5. Envato Market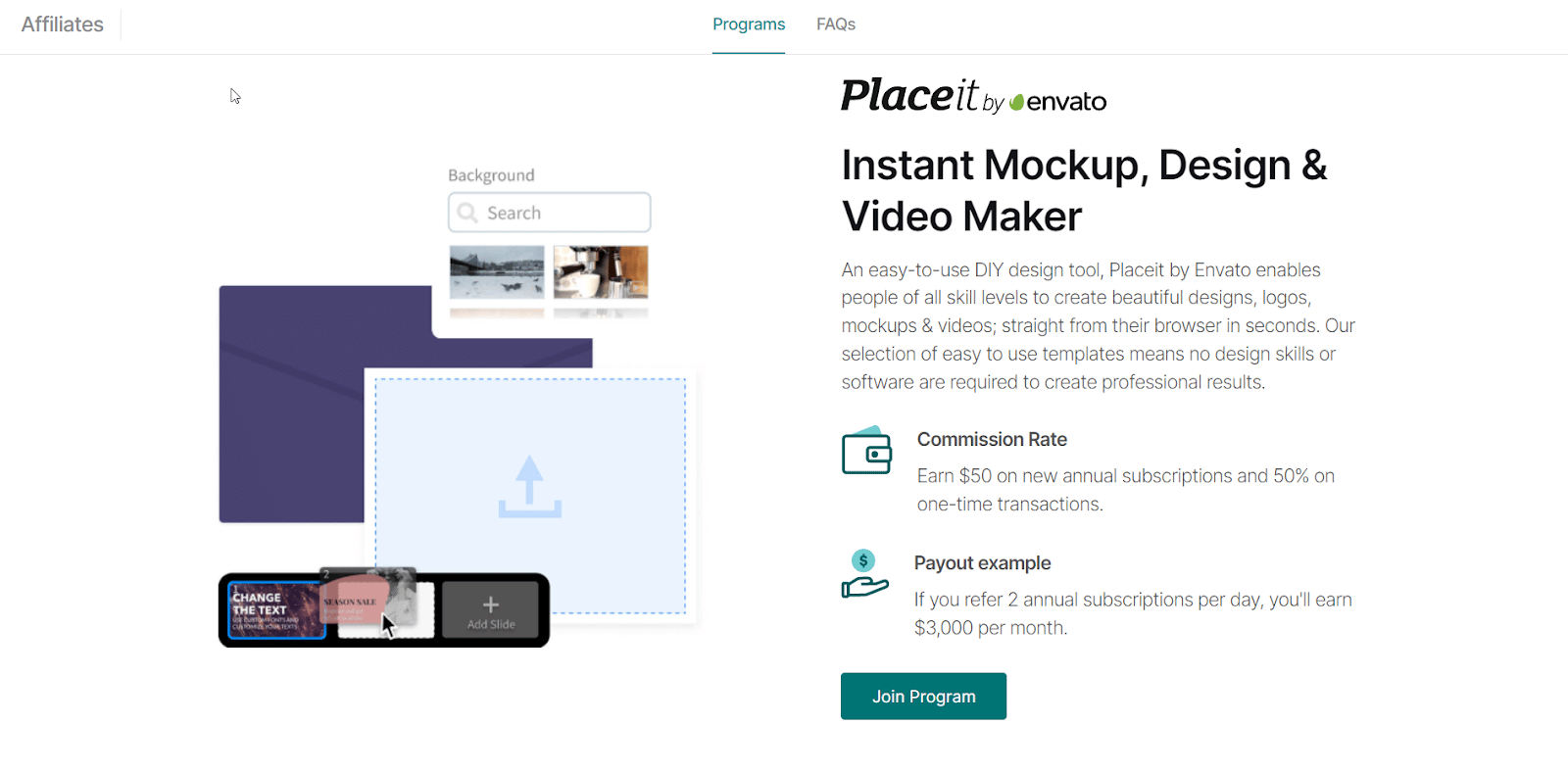 Envato market is another WordPress affiliate program in this list having the potential to help bloggers make a profit generously. ThemeForest is the world's largest WordPress theme marketplace that has a huge collection of almost 7000 themes to choose from and Envato Market is the home to ThemeForest. Despite the fact that there are better WordPress affiliate programs, Envato Market and Themeforest are worth recommending due to their products' affordability.
You get paid each time when a new customer makes their purchase for the first time. Your readers are likely to find something of their choice that matches their requirements.
Commission Rate: You can avail of a 30% commission on every new customer's initial purchase or deposit and the average cost per theme is $59.
Cookie Life: 90 Days
6. WP Engine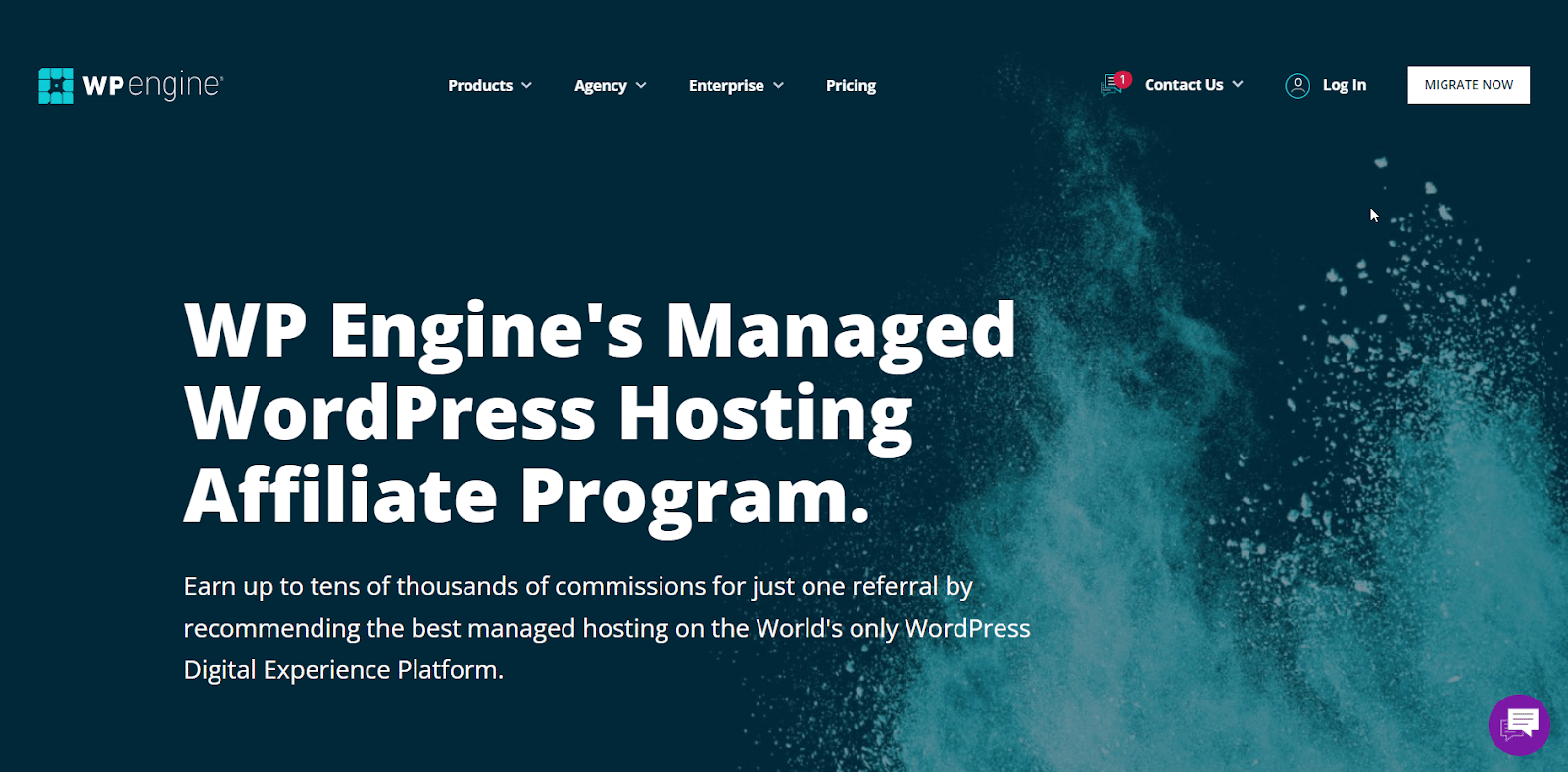 WP Engine, another web hosting giant is on our list as one of the profitable WordPress affiliate programs for bloggers which have been operating since 2010. It debuted as an efficient WordPress hosting provider that specializes in offering speedy hosting plans to established bloggers, businesses, and corporations in need of dependable hosting. They also have one of the greatest affiliate schemes available for bloggers who write about web hosting with outstanding customer support.
Commission Rate: On each WPEngine referral sale, they have a minimum commission of $200, and a commission of 35% for StudioPress theme sales.
Cookie Life: 180 Days
7. WP Buffs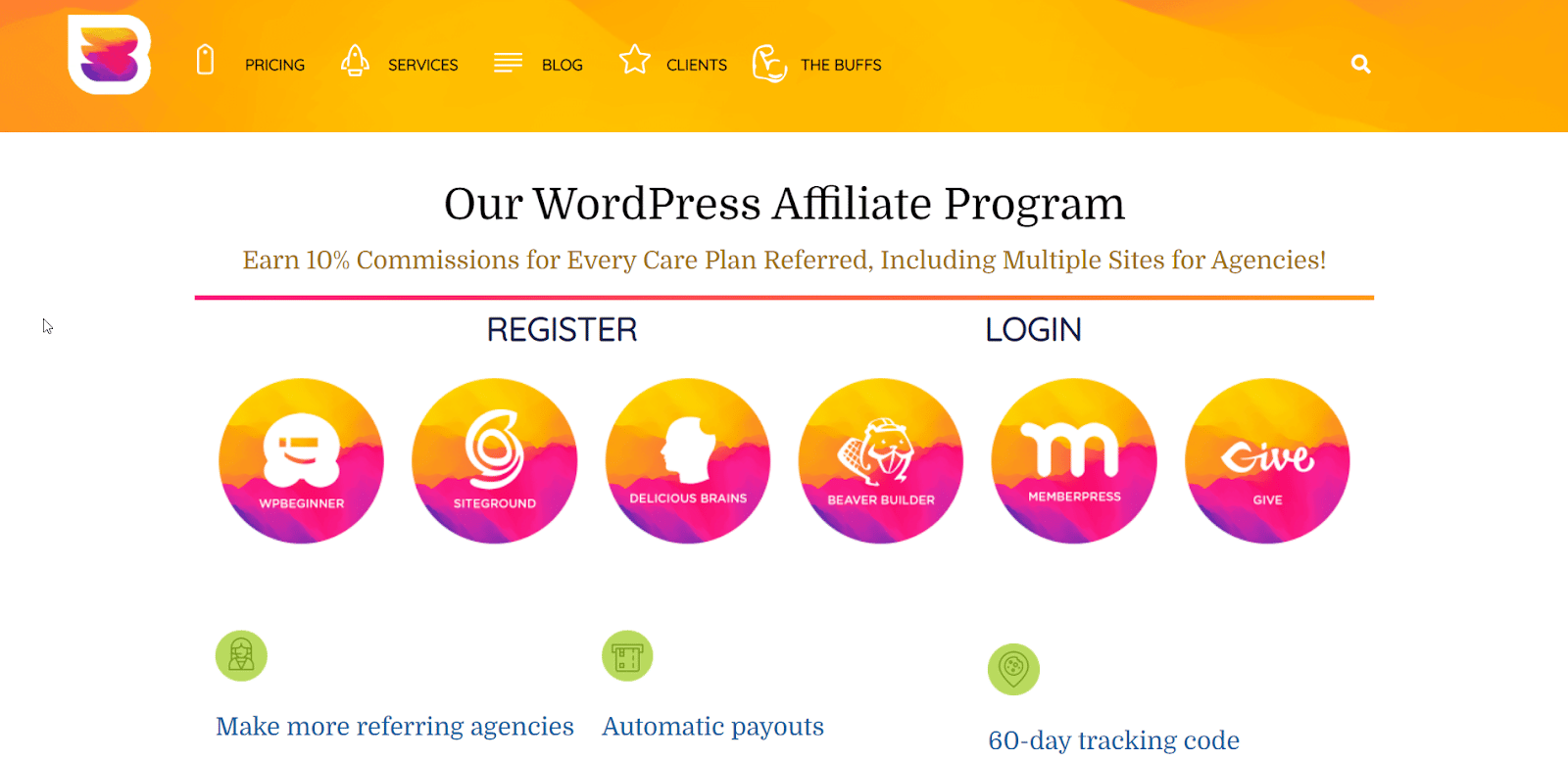 Next on our list, we have WP Buffs as one of the best WordPress affiliate programs that bloggers can consider to earn money. It is a popular performance, security and maintenance firm working with WordPress sites. WP Buffs standouts as an all-in-one solution with daily cloud backups, 24/7 uptime monitoring, and performance optimization and can be a trusted affiliate program to get associated with.
Commission Rate: WP Buffs will offer you a 10% commission on sales made from your referrals. Referring agencies, freelancers, or website owners with many websites will multiply your affiliate earnings dramatically.
Cookie Life: 60 Days
8. Sucuri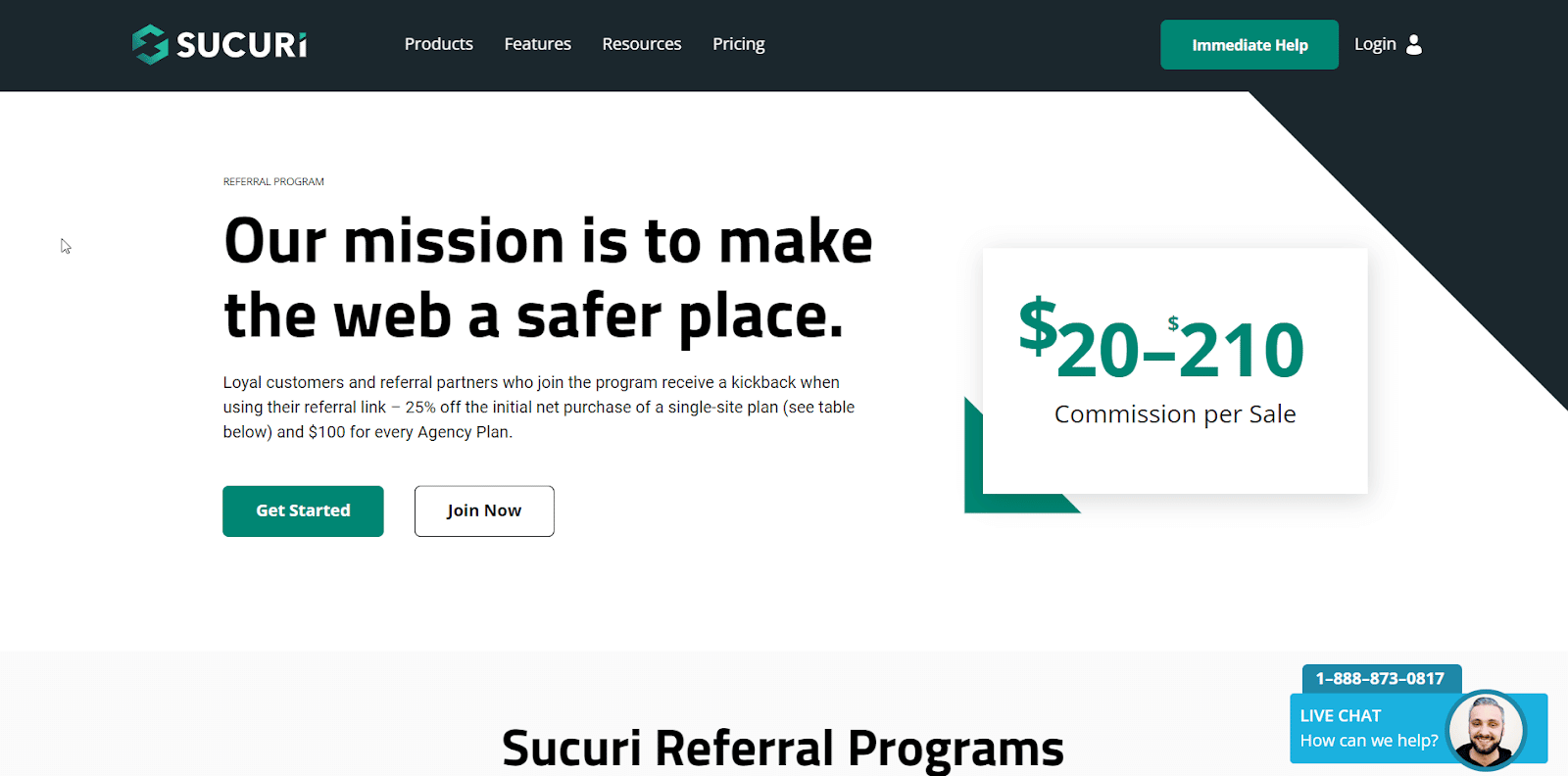 We are gonna include Sucuri as another WordPress affiliate program that bloggers can consider. Sucuri expertise in WordPress security and is one of the most effective anti-malware solutions. It not only pays high, but the service they provide is also in high demand and getting higher. Because Sucuri offers so many services, the commission you get will vary depending on what the user prefers.
Commission Rate: You will be entitled to a commission rate of 25% on sales generated from your recommendations.
9. SiteGround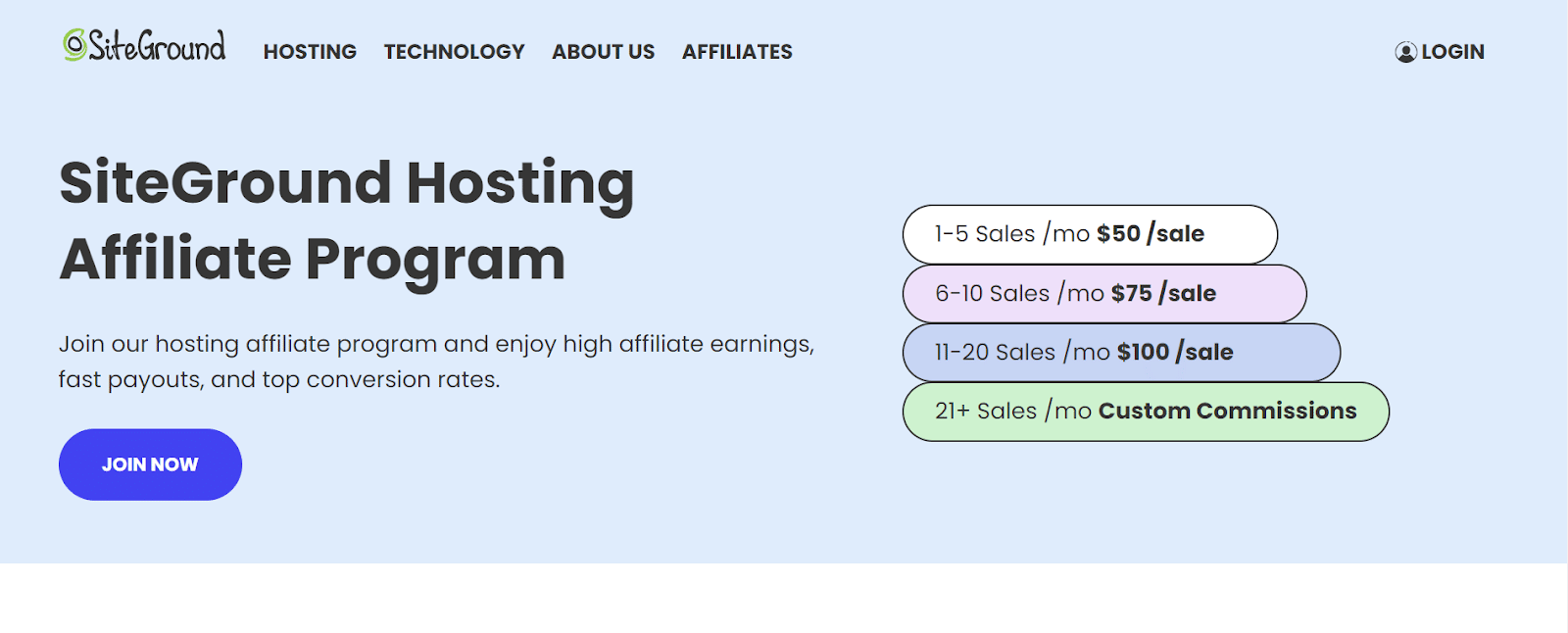 SiteGround is an efficient WordPress shared hosting provider available though it is not 100% WordPress. You can still recommend this to visitors who seek high-quality hosting service without breaking the bank deposit. When it is about generating affiliate commissions, SiteGround will not disappoint you either. So, for WordPress bloggers, SiteGroud can be a good affiliate program to make money.
Commission Rate: SiteGround's affiliate commission rates are between $50 and $125/referrals
10. mythemeshop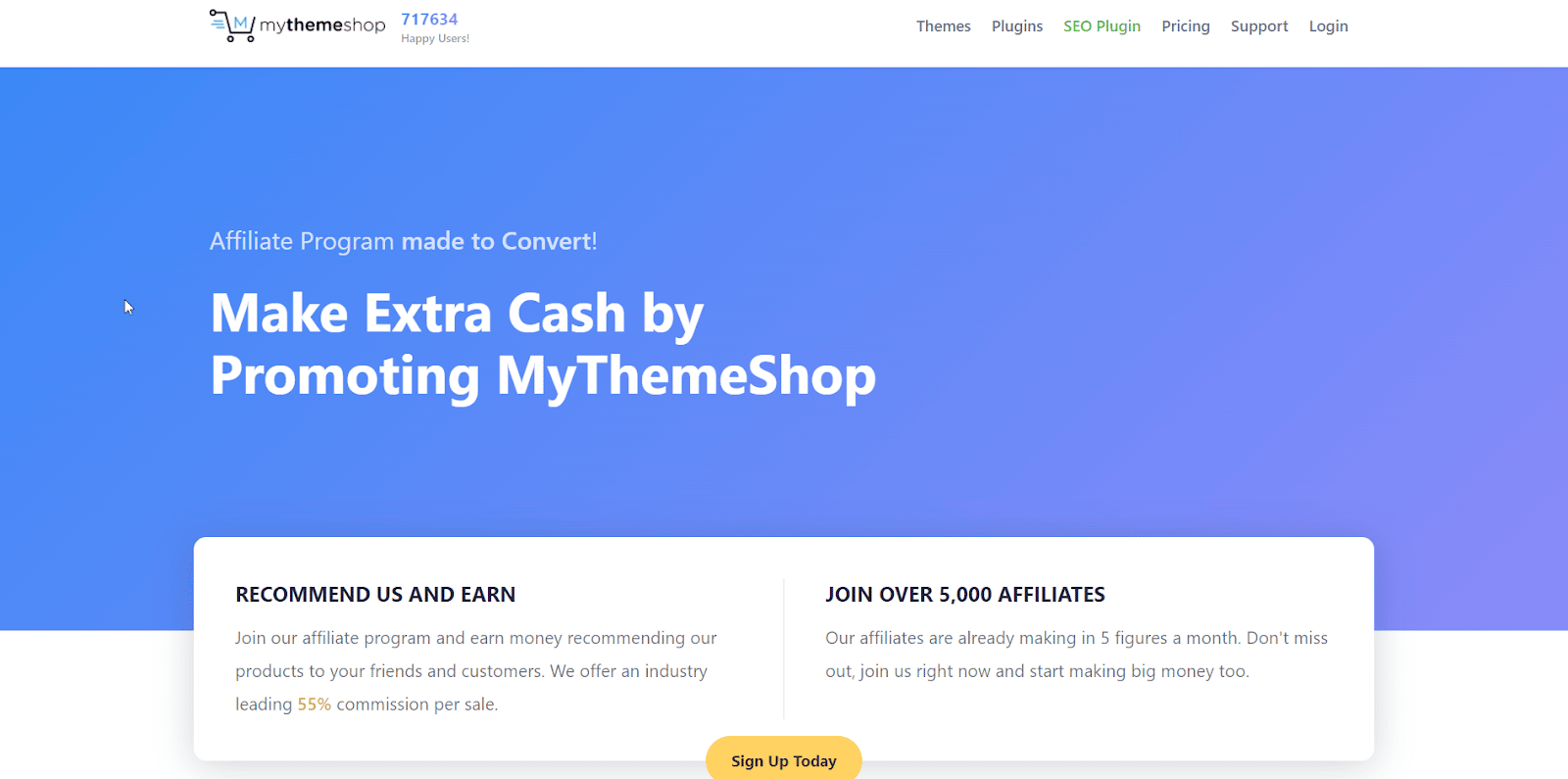 We enlist mythemeshop as our next WordPress affiliate program that has a premium collection of themes. mythemeshop provides some of the quickest WordPress themes, and your readers can have access to all of them for just $85. This WordPress theme affiliate program is appealing due to the high commission rate.
Commission Rate: On recommending their products, they will offer you a commission rate of 55% which is quite high.
Cookie Life: 60 Days
11. FlyWheel

For people who want to play around with their creativity, FlyWheel can be one of the best companions. Being a WordPress hosting company, FlyWheel focuses on making it easy for people who are not familiar with the WordPress platform but want to explore and learn the ins and outs of blogging and building websites. It's a free, easy to use WordPress web hosting provider with efficient customer service
Commission Rate: FlyWheel's affiliate program has a commission rate of 300% of the first month's payment which can be up to $500.
Cookie Life: 90 Days
12. Kinsta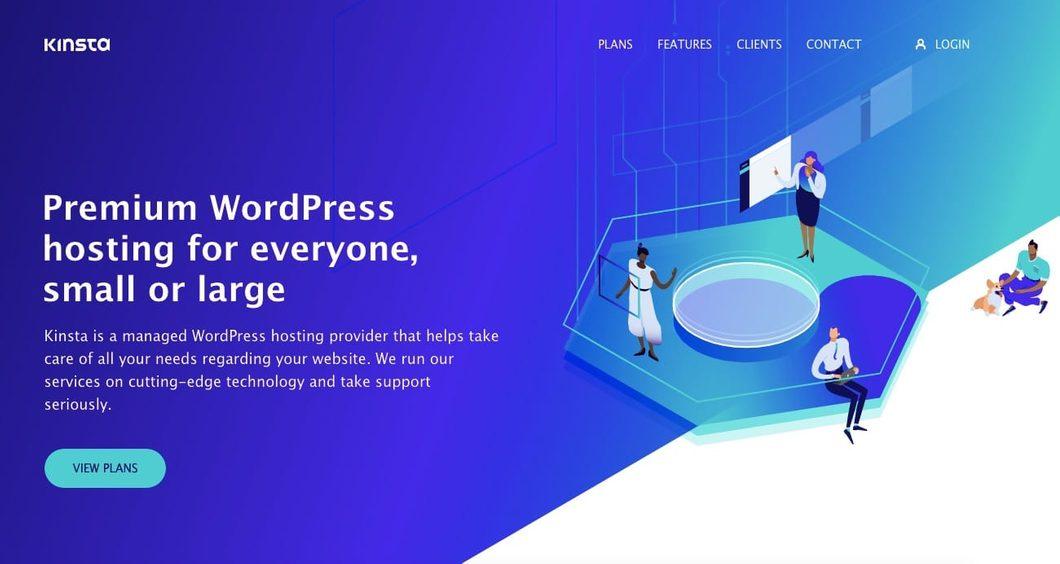 One of the best cloud-based hostings for WordPress is provided by Kinsta. It is popularly regarded as one of the best-managed hosting companies accessible for bloggers that use Google Cloud and LXD orchestrated Linux containers under the hood at their data centers across the world. Among other things, the company is known for providing lightning-fast hosting, SSL support via Let's Encrypt for extra security, optimized backups, and painless migration. PayPal is the preferred payment method. They have an excellent market reputation with efficient customer service.
Commission Rate: You can earn up to $500 for each referral (based on plan value) plus 10% monthly recurring lifetime commissions.
Cookie Life: 60 Days
13. aThemes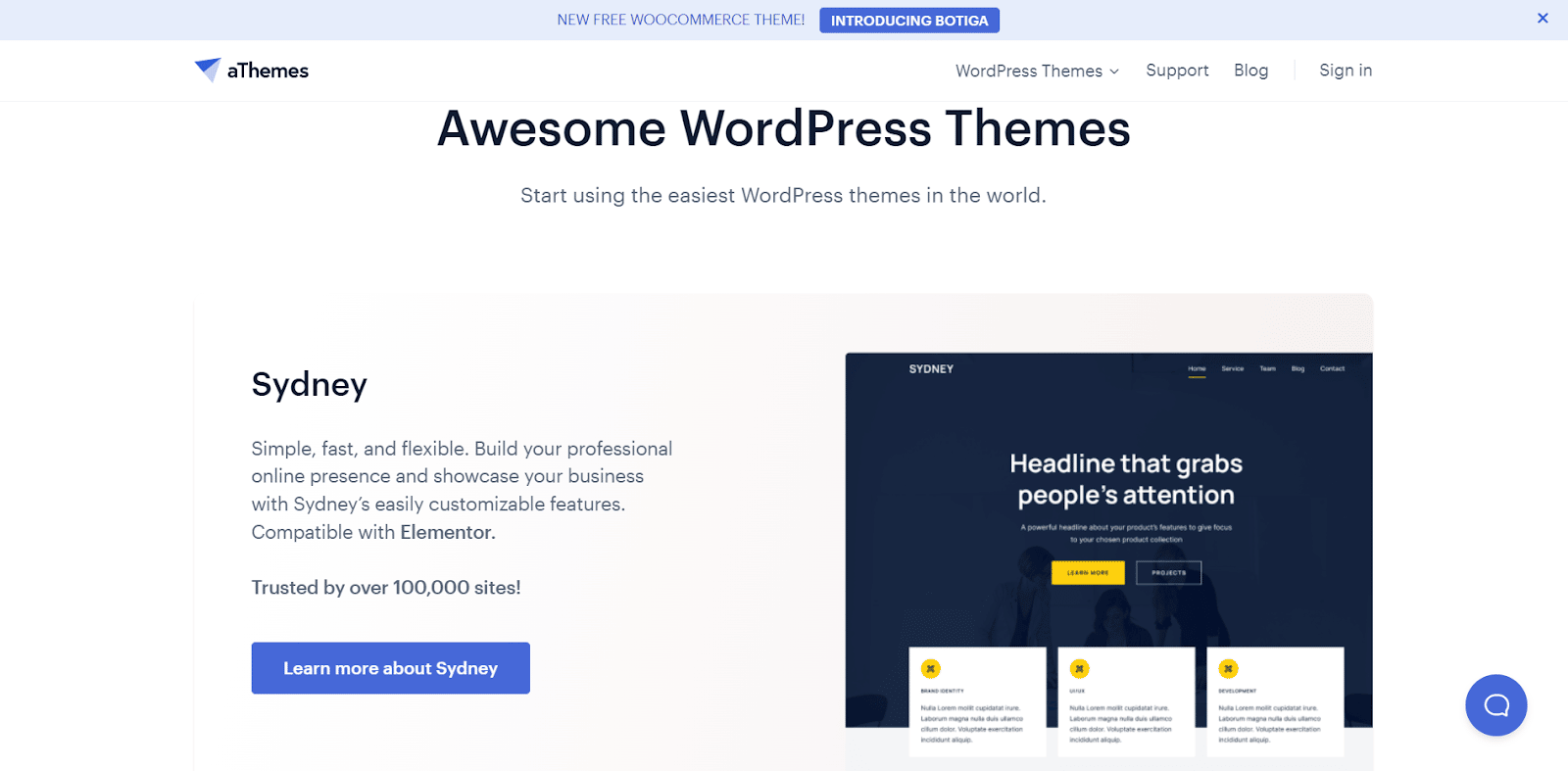 The next WordPress affiliate program that comes on our list is aThemes. It has a significant number of themes with different categories. The prices range from $25 to $199. So it can be a good source of earning income for bloggers who want to associate with WordPress affiliate programs and make money.
Commission Rate: aThemes lets its affiliate bloggers earn up to 50% on any purchases the audience makes within a year from your referral links.
Cookie Life: 365 Days
14. iThemes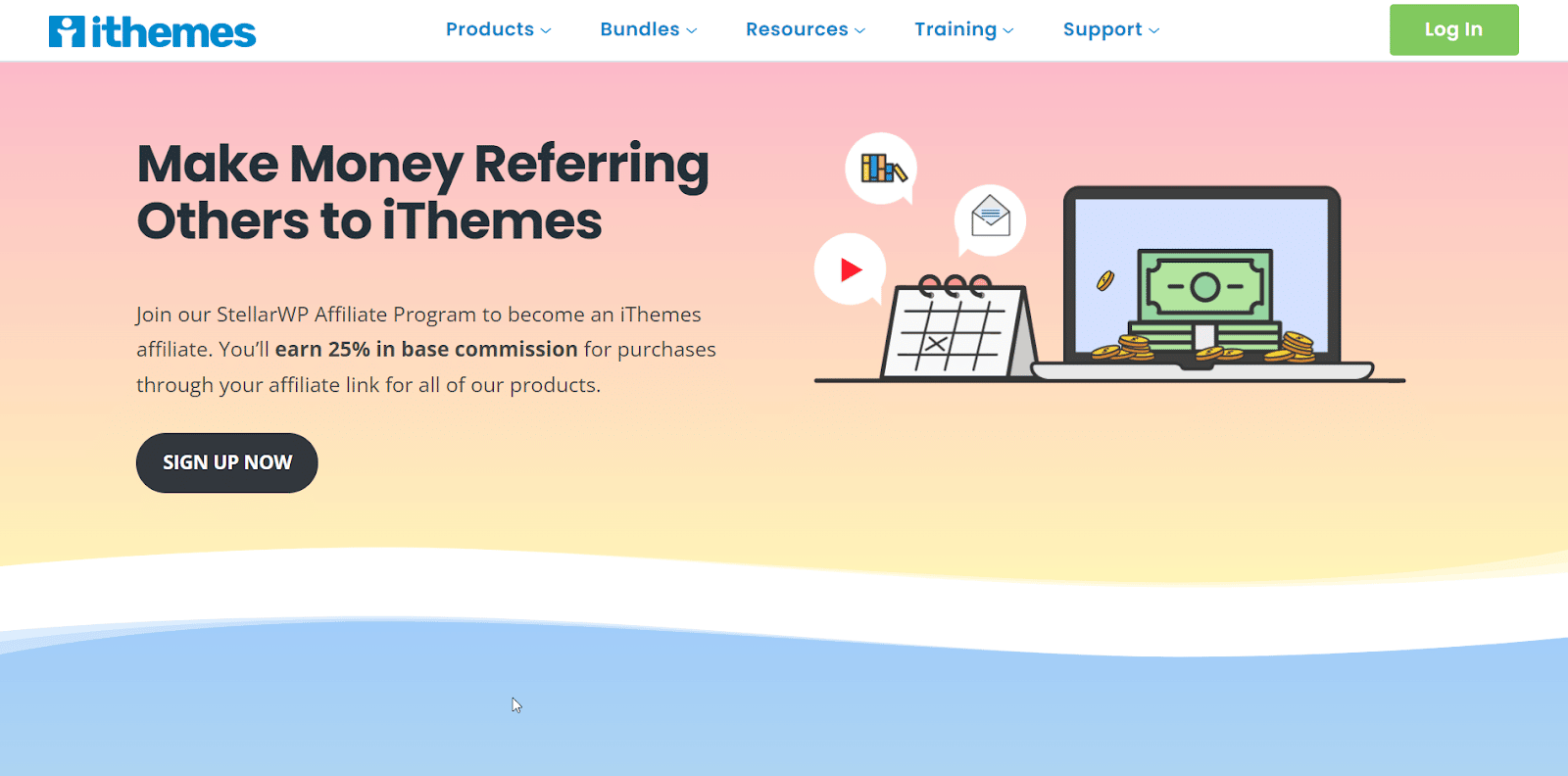 Not including iThemes in our next best WordPress affiliate program list won't be right. Though the commission rate may be less than many WordPress affiliate programs, iThemes Security is among the most popular ones along with their themes and BackupBuddy plugin. The product and services they provide are commendable. Considering their popularity and quality, affiliating yourself with iThemes won't be any loss.
Commission Rate: Whenever a purchase is made from your link, iThemes offers a 25% commission.
15. Refer WordPress.com

Refer WordPress.com is the next best WordPress affiliate marketing program on this list. The commission rate may seem less to many but the payment applies to anyone who purchases a JetPack, WordPress.com or WooCommerce product. Here's where you can make the money. It's the official WordPress referral network that you can trust.
Commission Rate: You will have a 20% commission rate and 40$ per extension sale
Cookie Life: 45 Days
16. WPDeveloper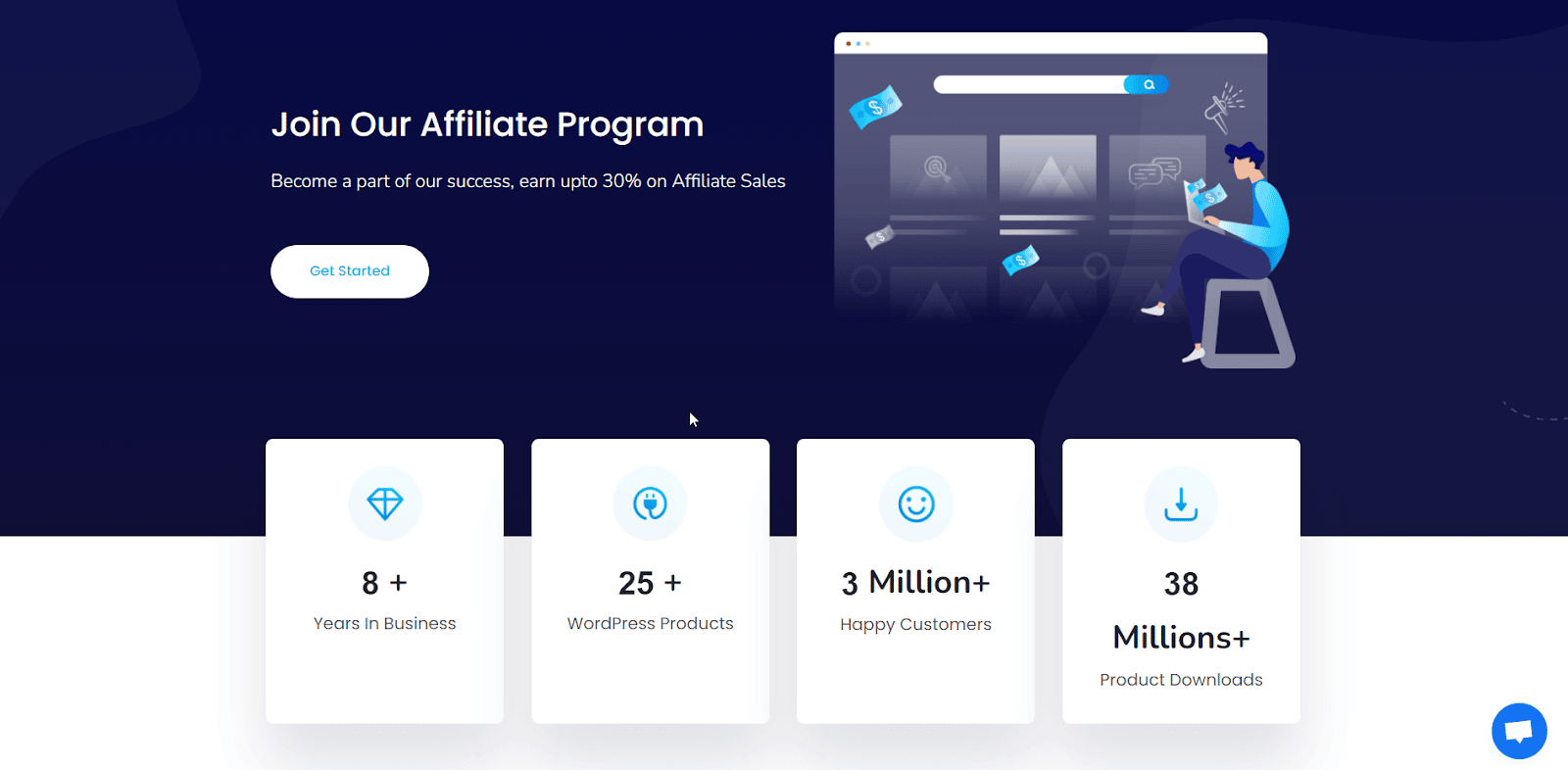 In our list of WordPress affiliate programs, WPDeveloper comes next. A popular marketplace for WordPress that builds advanced WordPress products to grow your business. WPDveleoper can be another source of income for bloggers with impressive customer support.
Commission Rate: Bloggers can earn up to 30% on affiliate sales. They also offer tier-based affiliate bonuses.
Cookie Life: 45 Days
17. Gravity Forms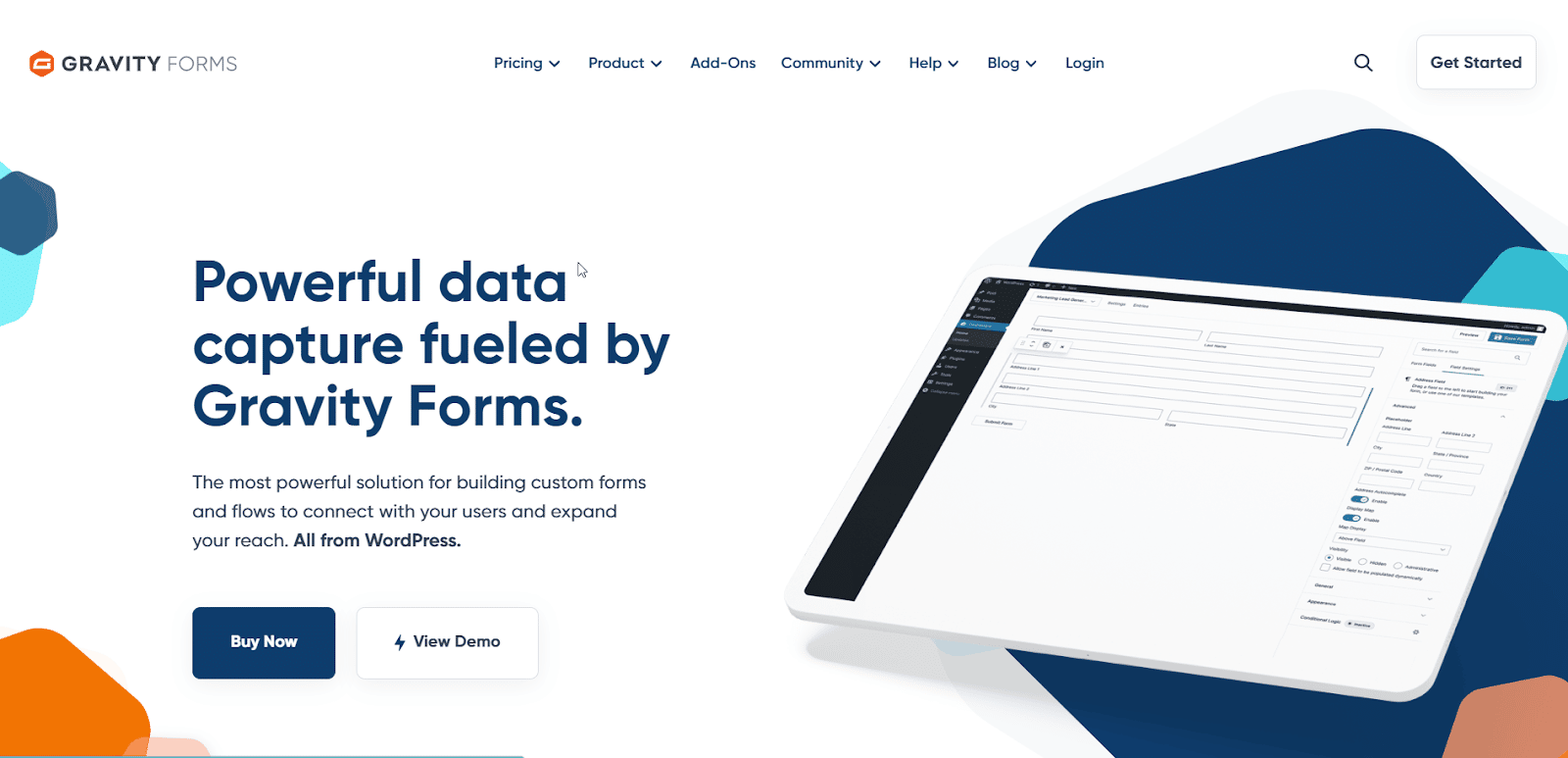 Forms are a crucial part of every website and Gravity Forms is one of the best form plugins. We are gonna enlist Gravity Forms as the next WordPress affiliate program for bloggers to make money. Gravity Forms, with its easy to use drag-and-drop builder and multiple arrays of field kinds, is much more than just a standard contact form plugin. It makes constructing any type of online form pleasing and offers a commission rate of 20% on each referral sale.
18. WPForms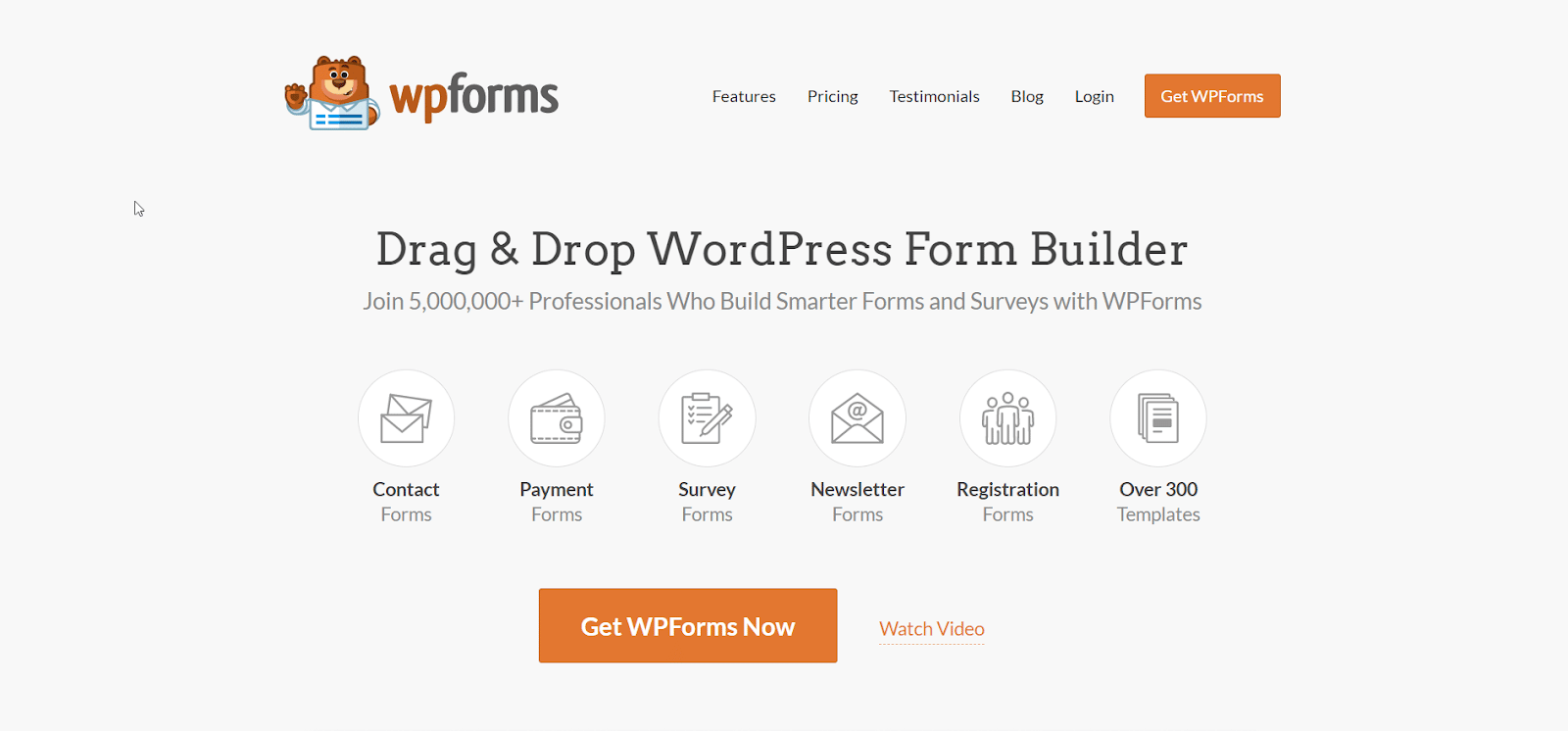 Referring to WPForms as our next WordPress affiliate program for bloggers as a user-friendly WordPress form plugin. It can be recommended as a profitable WordPress affiliate program for bloggers out there who want to earn through it. It has a referral rate of 20% on each sale made from it.
Bonus: Affiliate Marketing Metrics You Need To Track & Measure
Keeping track of the top affiliate marketing metrics or indicators is essential when it comes to making the right decisions for the growth of your affiliate marketing business and increasing your sales. Measuring these indicators will not only prevent you from failure but will also assist you in taking your company to new heights of success.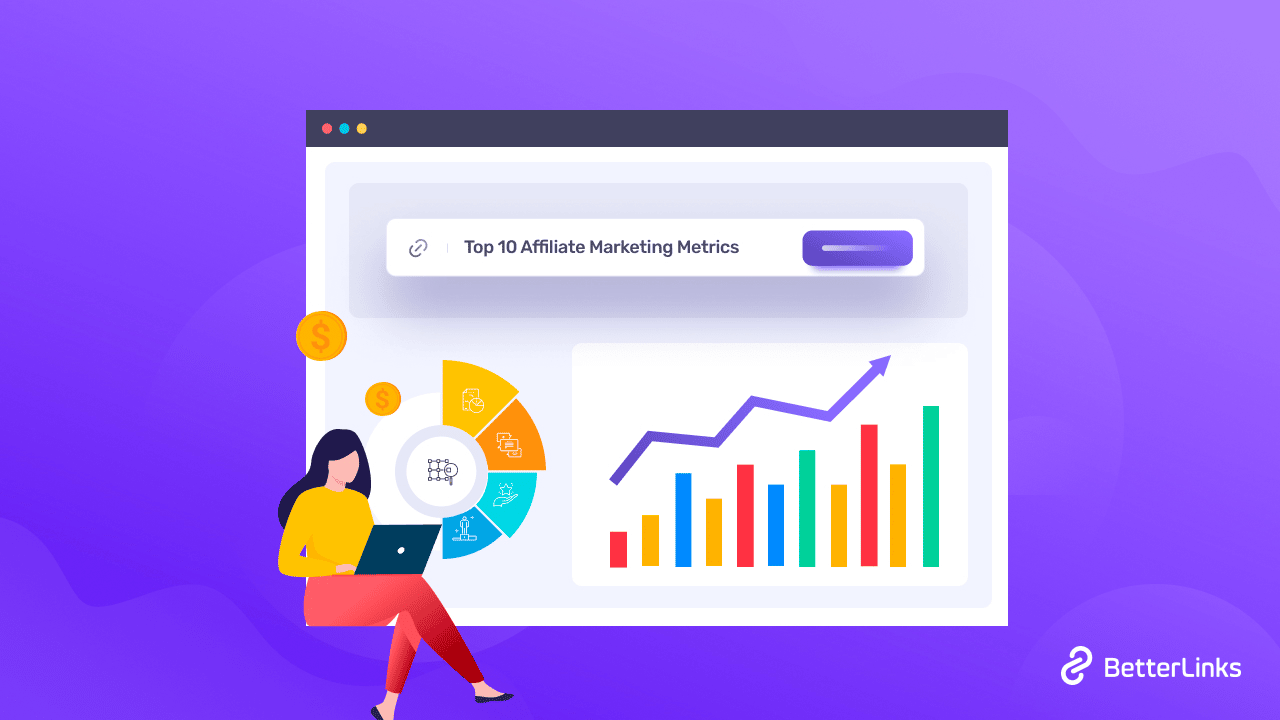 You can analyze the overall success of your business goals and programs by tracking key data for your affiliate marketing initiatives. It will assist you in developing tactics to help your company meet short and long-term goals. It aids in identifying areas where your efforts should be redirected and highlighting which actions should be prioritized to increase your company's success.
Join WordPress Affiliate Programs & Start Earning Money
From getting increased traffic to earn money, getting associated with WordPress programs can help WordPress bloggers in a number of ways. So WordPress bloggers who are willing to make money from blogging can consider participating in WordPress affiliate programs and make money.
Here we end with the top 10 best WordPress affiliate programs that bloggers can get associated with and earn money. To get more resources like this, subscribe to our blog and share your thoughts in our Facebook Community.