There are multiple situations, such as site under maintenance, promotional activities, etc. when you need to redirect your visitors to a new link. This is to make sure that they don't land to see something unwanted. There are various types of redirections specifically designed for different cases. Here's a list of the top 10 types of redirects that every webmaster should know.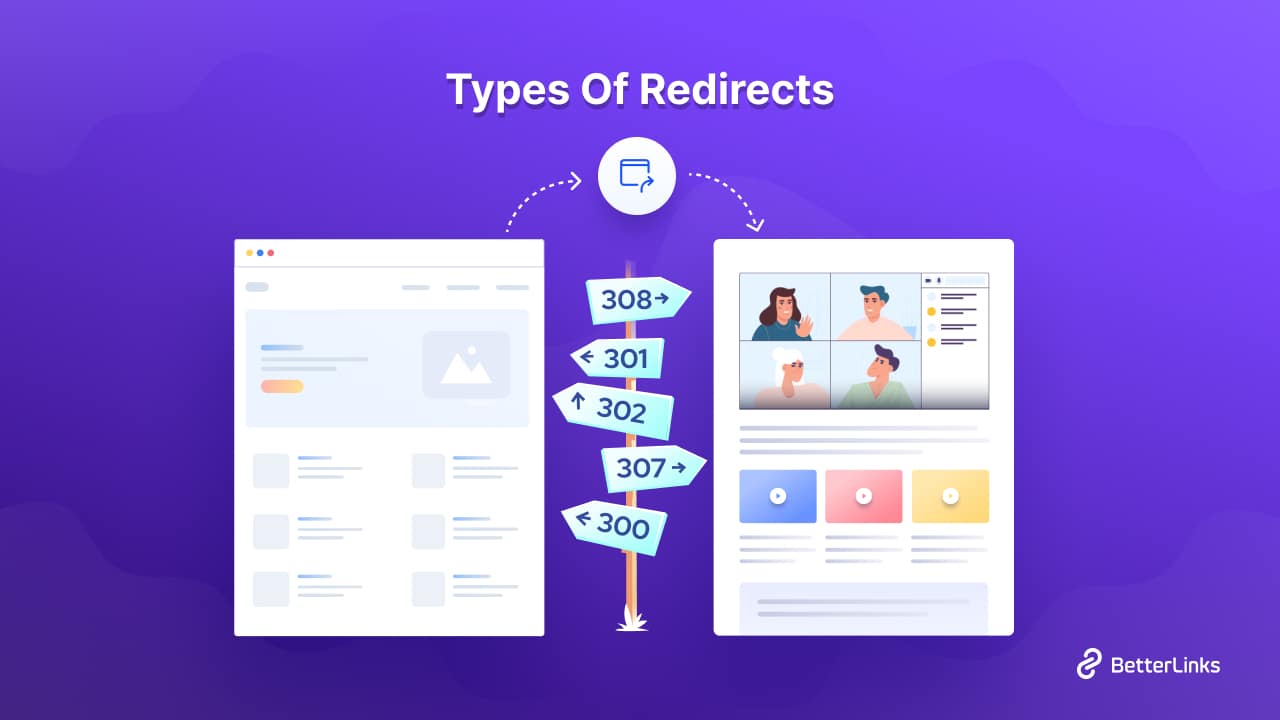 Why Is Link Redirection Important?
One of the major reasons for link redirection in web building is to improve the overall user experience. It can also have a significant influence on the SEO ranking of your site.
There can be multiple special situations, such as you can have a broken link, your site being under maintenance, running a temporary promotional activity that has expired, or some content has been deleted permanently from your site, etc. In such cases, if any viewer requests to visit your site, they will come across a 404 error or other web content that they were not searching for. This can will leave a very negative impact on your website, as the viewer might not return to your website a second time. It will also drop your SEO ranking.
Link redirection will keep you out of such trouble. In similar cases as the one mentioned above, you can redirect your users to some other links or live web pages to keep them busy with different types of redirects.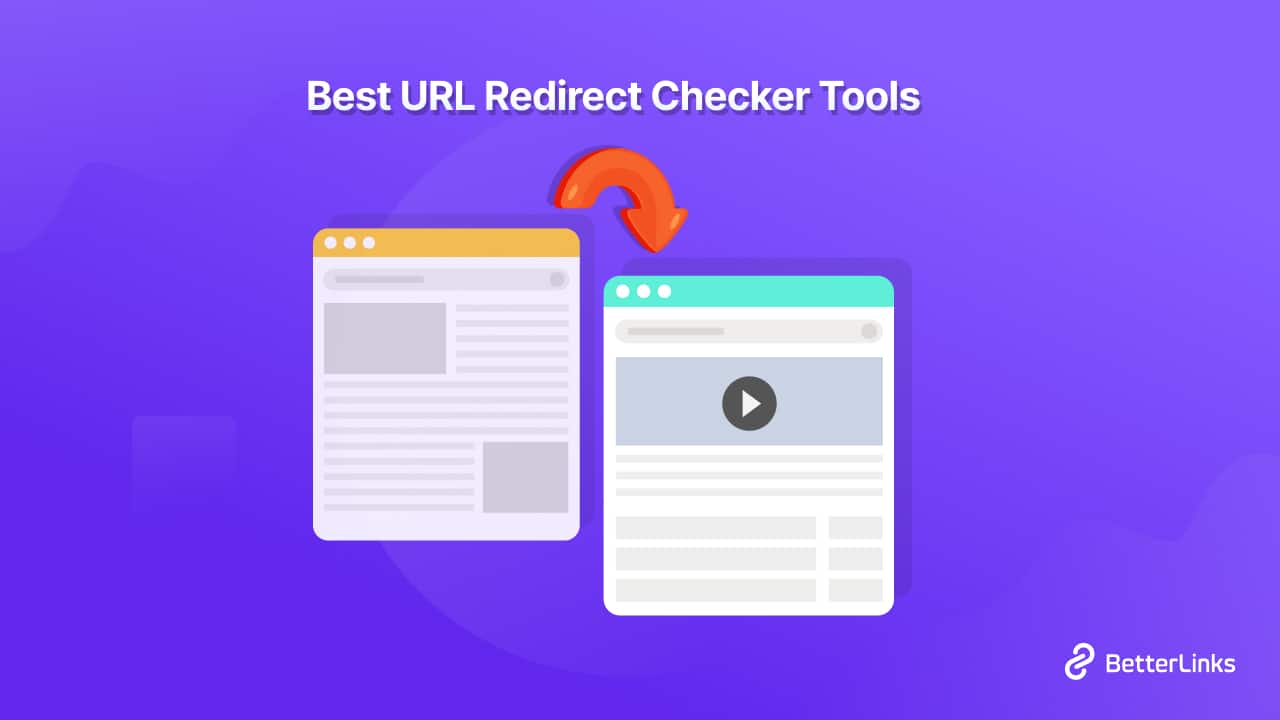 Top 10 Types Of Redirects You Need To Know About
There are multiple types of redirections to send your visitors to another location or web page. In this complete guide, we will discuss the top 10 types of redirects for you. Know about them and choose which types of redirects you need to use to serve your goal and grow your website with ease.
300 Multiple Choice Redirect
It is a redirection with multiple choices. This says the request has multiple possible responses from which the client-agent or the client can choose. There's no authorized standard for selecting the target response; this redirect is seldom used. Unless it was a HEAD request, the response represents an entity with a list of resource elements and locations. From this, the users can choose their preferred one.
301 Permanent Redirect
301 is one of the most popular types of redirects. It is also known as a permanent redirection. This means all the users who send a request to visit an old URL will be redirected to a new URL permanently. People usually use this type of redirection when a page or some web content is permanently removed, and the website owners don't want to have a negative impression as the visitors are getting stumbled upon by 404 error – page not found.
Usually, it happens so fast that most people don't even realize they have been redirected to a new address, but of course, you can always see it in the URL. When a search engine receives a 301 redirection request, it drops the old URL from its index and replaces it with the new one.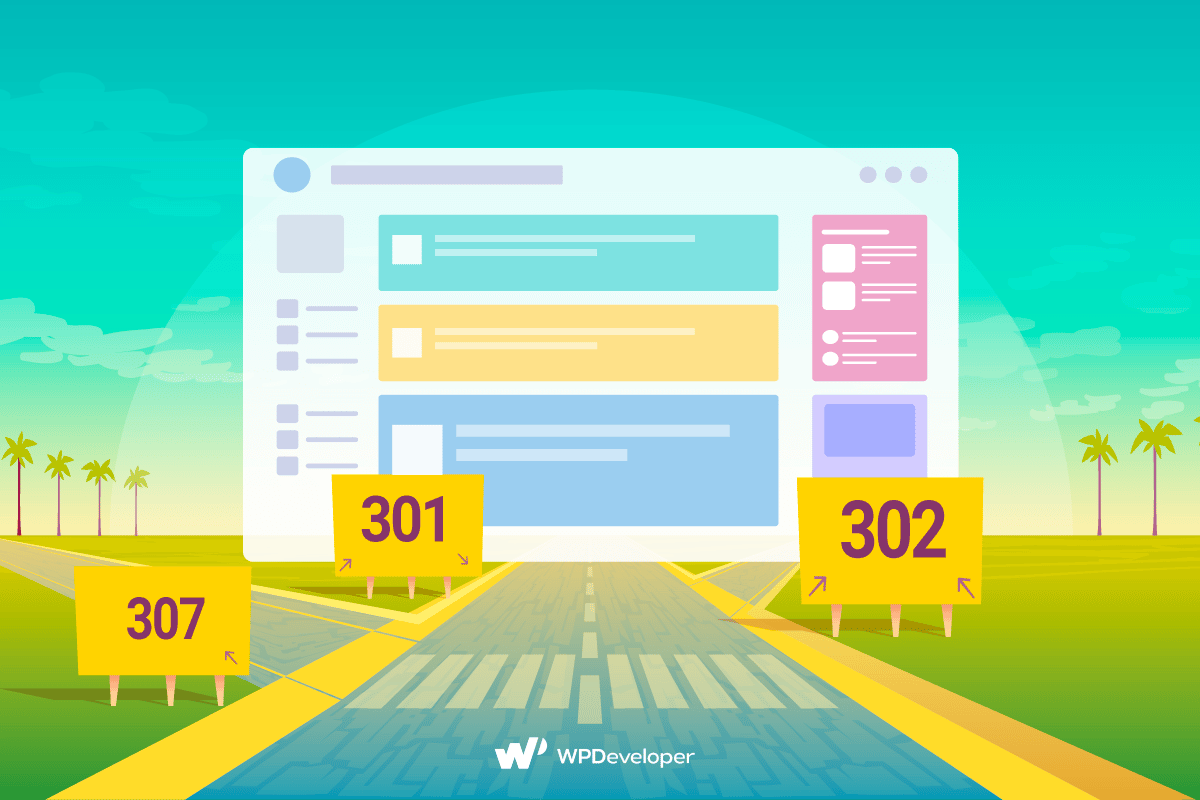 One more important thing is that it passes the ranking power to the new URL, which means the new URL gains all the SEO benefits of the previous URL. When this type of redirection is used, you will not have to worry about your website losing its SEO score and starting its growth from the bottom again – the SEO will be retained.
302 Temporary Redirect
302 is another one of the most popular types of redirections. It is an example of temporary redirection. There may be multiple situations when you might need to move your visitors to some other link for a short period of time, such as for site maintenance, redesigning some pages of your website, or if you run some promotional activities, and much more. 
In such cases, you can use 302 redirects. When the search engine receives 302 requests, it doesn't drop the old URL from the index; rather, it keeps both of them while the new URL shares the same amount of link equity with the old one.
But one thing needs to be kept in mind: Google has started to treat a 302 request as 301 too frequently for a long time. Because it has been seen that many people use a 302 request even though their intention is a permanent redirection. So make sure to use it when you need to redirect your visitors temporarily and get back to the original link soon.
303 Temporary Redirect
303 is another temporary redirect that diverts the users to a page similar to the requested one. This redirection method is used when you are expected to receive POST data from the client, such as form submission. But you need to redirect the clients to a different link location to be retrieved using GET instead of POST.
305 Proxy Redirect
It is a proxy redirection. This request tells the search engines to retrieve the response via proxy. You can use such redirection whenever you need to get something via proxy. The initial goal of this redirect was to denote that the requested content is only be retrieved via a proxy server. But later it caused some confusion as it is hard to identify why the proxy is being used. Not really a suggested one due to security concerns.
307 Temporary Redirect
It is another temporary redirection method. You can use it when you want to send your visitors to some other link temporarily and will bring them back to your old URL real soon. The same thing can also be done with another temporary redirect, 302. The main difference between these two types of redirects is that the HTTP method used by 307 remains the same, but for 302, it can be changed. Another thing is that here the new URL doesn't gain any SEO benefits from the old URL.
308 Permanent Redirect
It is an example of a permanent redirect like 301. The main difference between these two is that for 308 the HTTP method is retained while executing it, but for 301, it might not necessarily be retained. This means the client can not change the request (POST and GET) on the target location, but for the 301 redirects, it can be changed. Those who are concerned about the SEO, are recommended to use the 301 redirects.
Meta Refresh Redirect
The meta refresh redirect request tells the web browser to redirect its users after a specific amount of time. Usually, the time span is restricted to a few seconds. this request is commonly associated with "If you are not redirected within five seconds, click here" texts like this.
It is a client-side redirect. Meta Refresh request is executed on the page level, not on the web server level. This one performs slowly and is not a recommended one if you are concerned about SEO. This passes some of the link equity but not entirely.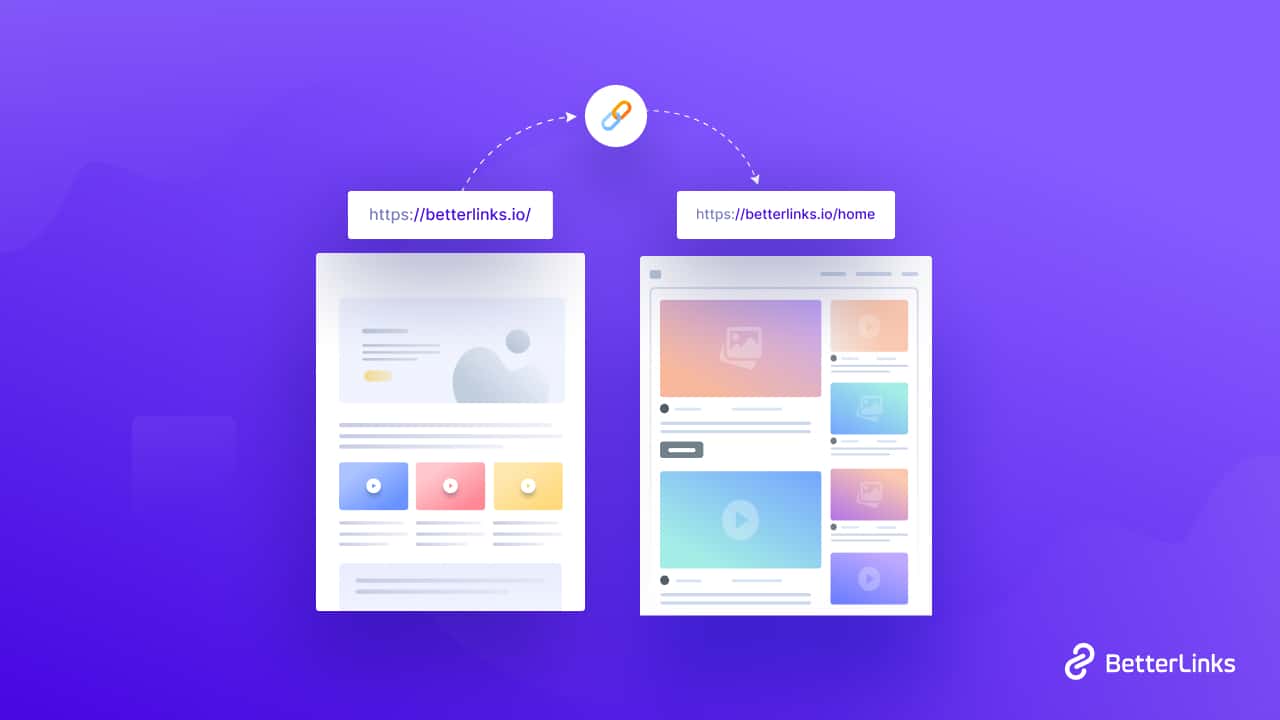 Spammers use this one to mess with the search engine, so if it is used too often, search engines may wrongly identify it as spam and remove it from the index.
REGEX Or Regular Expression Redirect
Most of the redirection only has one destination corresponding to one source link. But there can be situations where you need to redirect from multiple source links to one destination link. In such cases, REGEX redirect can be a good option. It uses Regular Expressions to match the source URLs and redirect them to one specific destination link.
JavaScript Redirect To New URL
This redirection is used to automatically move your visitors to another one using a piece of JavaScript code. Of course, there can be many legitimate reasons for using it. But search engines particularly don't like it. Because it is massively used to fool search engines into redirecting visitors to a page irrelevant to their search result.
🔥 Bonus: Smartly Redirect And Manage Links With BetterLinks
While we are still talking about link redirections, let's get you introduced to an amazing link management plugin, BetterLinks. BetterLinks is a robust all-in-one link management plugin for WordPress. It lets you customize and shorten your website or campaign links, and also brings you advanced features like a link tracking system, redirection, cloaked links, and much more.

BetterLinks also offers an impressive Analytics tool to help you to keep track of the performance of your links. With an amazing graphical interface, you will be able to see the analytical data. 
You can find the exact number of the click rate of your links. It will provide you with a detailed report with much important information, including browser name, IP address, timespan, the referrer of the links, and much more. What an amazing plugin to explore to have a better link management experience!
Did you find the blog helpful? If yes, then subscribe to our blog for more informative blogs, and you can also tune in with our Facebook Community too.