Do you ever feel like searching for a video origin or similar type of video after watching it? By doing a reverse video search you can easily know the real source of your favorite video or can get related types without any hassle. In this blog, we are going to show you all the details of reverse video searches.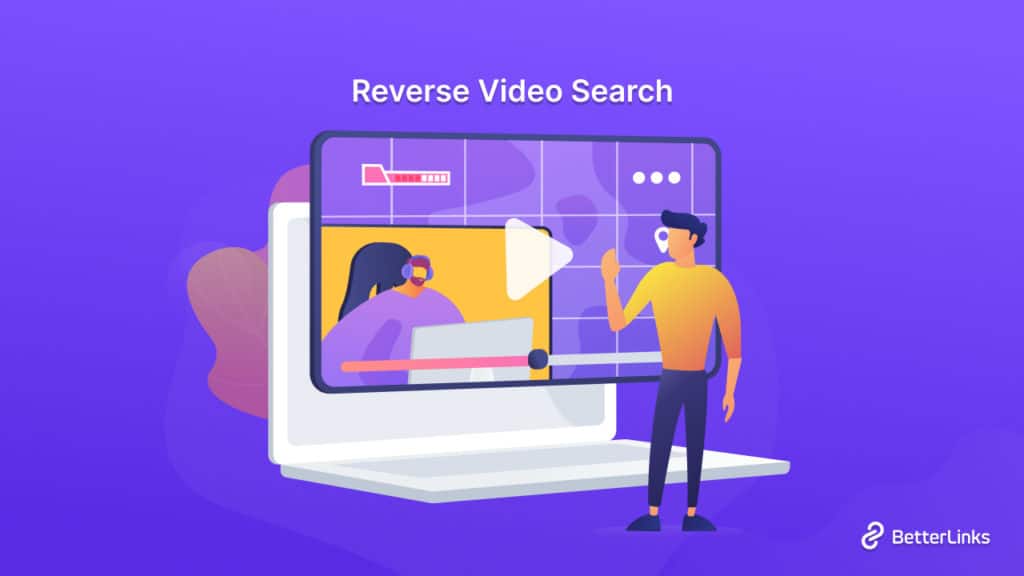 When you use a reverse video search, the search engine is used to locate every page that your video appears on. In this process, your video search colors and pixels are used by Google or similar search engines to locate identical or similar copies online.
It is also true for observing how frequently or even the first time a video appears online. This is why reverse video search can be used for several reasons, one is finding the full versions or source of video and discovering the related types of video content with ease.
How To Do Reverse Video Search Easily & 3/5 Easy Ways
A reverse video search can be done in a variety of ways. For this, you have to take a snapshot of a movie that can be uploaded to some search engines, not the entire video file. This process can be seen as similar to image search. But in this way, you can easily find out what you are looking for.
When taking a screenshot of the video, you have to pick a standout frame in order to get the finest results. Selecting your video image frame correctly can help you find the original video on your preferred search engine.
This reverse video search can also be done in YouTube videos. You just need to get the clip that interests you, you can use that to reverse search video and ultimately get your results. Below you will find the ⅗ easy ways to do a reverse video search:
1. Google.
Google is the most popular search engine to utilize if you want to look for videos, you can easily do a reverse video search to get your video source or related results just by following some simple steps.
1. Open Google Images, and then click the camera icon in the search box.

2. After clicking the camera button, you have two options for sharing a screenshot of your video by clicking "Upload an image." Or you have to get your video link and just paste it on the search bar. You just have to make sure to select a clear, high-quality video picture.
3. After that, select Search to have Google Images perform a visual search and pattern recognition in search of any related video types.
Last but not least, Google Images will show you a collection of associated images and videos. Simply browse through each search result to find the video you are looking for.
2. Shutterstock.
Shutterstock is the place to go if the goal of your reverse video search is to find related videos that you can utilize as content. Anyone can use the photographs and videos on this website without paying any royalties for their digital material.
1. First, visit the video section of Shutterstock.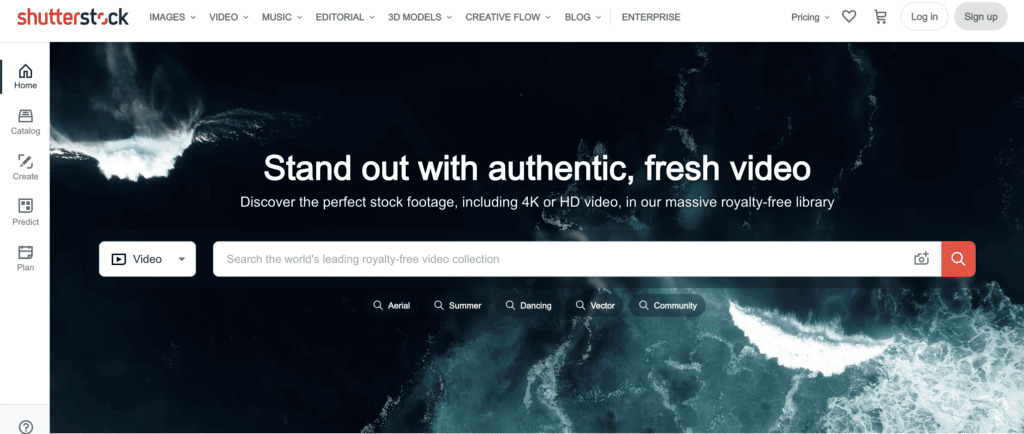 2. Afterward, to the right of the search button, on the search bar, click the camera icon.
3. Drag the screenshot into the desired location or use the upload option to select one from your local drive. Following your image upload, Shutterstock will search for related videos. Select the desired video from the list of results.
3. Berify.
If you can't find help from your preferred search engines, you can easily find the video that you are looking for with this third-party tool called Berify. You are able to discover the video's original source with this reverse video search tool.
Follow the steps below to find out how to search on Berify:
1. Sign up for an account on Berify's website. Even if the search bar is visible on the site and you can upload a screenshot even if you are not logged in, the following window will ask you to register before displaying the results. Make an account first before beginning a search to save time.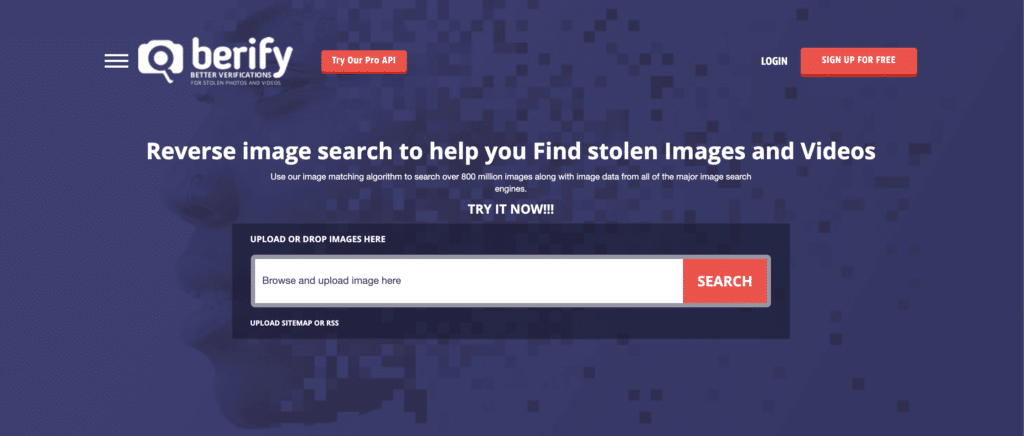 2. You are now prepared to conduct a reverse video search after creating your account. Search for the screenshot using the search box, then submit it.
3. After that, select Search and watch for the outcomes. Your account will save your results so you may access them whenever you need to.
Now It's Your Turn To Explore
Hope you find this helpful and feel free to share your thoughts with us by commenting below. If you want to read more exciting blogs, visit our blog page, and join our Facebook community to get along with all WordPress experts.
Read More Exciting Blogs Below!
⭐What is Google Trends & How to Use It For Small Business [2023]