Pretty sure you have already seen to add links on YouTube videos while browsing your favorite YouTube channels. Have you wondered how you also can add clickable links on your YouTube videos? Today we are going to share all the different ways to do that. Let's get started.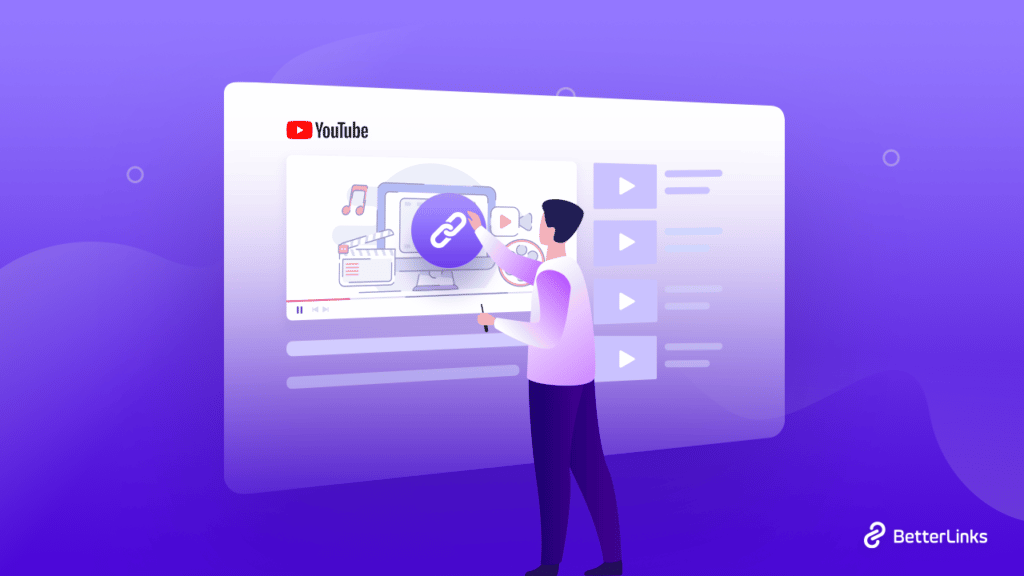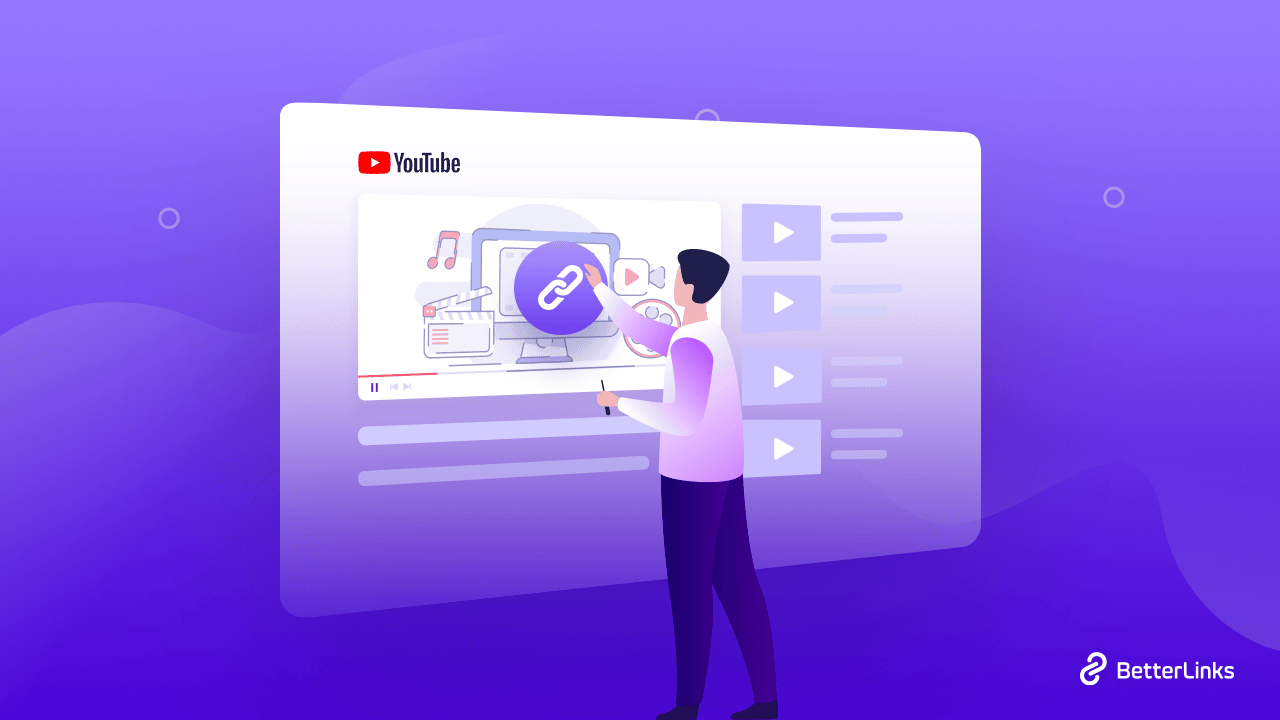 Why Should You Consider Adding Clickable Links In Your YouTube Videos?
Nowadays, YouTube has become one of the most popular marketing tools for content creators and digital marketers. You may wonder while seeing others add clickable links to their YouTube videos, why they do so. The following are the top benefits of adding links to your YouTube videos so that you will be able to benefit from them the same way that others do. 
🎯 Your goal with a YouTube channel might be to get more views so you can make more money. In such a case, you can promote your other videos on YouTube, so the audience will stay on your channel for longer.
🎯  When the purpose of uploading a YouTube video is to sell products or services, then you can add clickable links and easily redirect them to the desired landing page. The links mentioned in the YouTube video are hard to remember just after watching the video. Also, your users can't copy URLs directly from videos. So adding clickable links is the best way.  
🎯 Sometimes, It's not possible to represent in-depth tutorials in the videos. In these cases, if you have documentation or blogs regarding the topic, then adding clickable links on YouTube videos will guide your audience more thoroughly. Thus video engagement, as well as audience satisfaction level, will also increase. 
How to Add Links On YouTube [5 Ultimate Ways]
Time to explore all different ways to add links on YouTube Videos. In this guideline, we have covered all the possible ways to add clickable links. Let's check them out.
1. Add Clickable Links To YouTube Video Descriptions
Adding links to YouTube video descriptions is a constant way to show clickable links. While you have video-related blogs, documentation, etc. to your video, you can easily mention them. Also, for branding purposes, you can mention the landing page link, product page link, support link, and so on. The most important thing is, you can add as many links as you want in a YouTube video description.
You have to add links on YouTube video descriptions while publishing or scheduling the video to publish. To do that, click on the 'Create' button from the studio and upload the video. Instantly a popup will appear. From there in the Details section, you can add clickable links for your YouTube video. Then click on the 'Next' button and provide all other details.
Another way to add links on YouTube video descriptions is after publishing the video. From the YouTube Studio, you can add clickable links on videos any time you want and modify them. Don't forget to save changes after modification. Also, need to mention that, you can add links in description on YouTube for free, no need to join the YouTube Partner Program.
2. Add Clickable Links On YouTube Cards
Cards are the best way for cross-promotion strategy in your YouTube videos. You can add other channels or your channel's names, videos, or links to the cards. To add links on YouTube cards, you have to join the YouTube Partner program. Unless the option to add links won't show to you.
You have to add links to your YouTube video from Video Elements section. After giving the video details, this section will appear. Select Cards from there.
Now, add the links on your YouTube video. You can add multiple clickable links in multiple time lengths of your video. Here is the preview of how to add links on cards.
3. Add Links To YouTube Video End Screens
To add links on YouTube video end screen, you have to join YouTube Partner program as well. Without it, the option to add links to your end screen won't come. In the same process from the Video Elements section, you have to choose End Screen and add clickable links there. Also need to keep in mind, you have to keep the end screen for more than 5 seconds to add links.
4. Add Links To YouTube Video Comments
Adding clickable links in YouTube video comments is one of the popular strategies to increase engagement in the comment section. Moreover, the link doesn't go away in the middle or beginning of the YouTube video. A comment box is a constant place, so viewers can redirect to that mention anytime they want. In addition, you can pin your comment, so that it will appear at the top of the comment section.
To add links to YouTube video comments, go to one of your published YouTube videos. Then in the comment section add links and click on the 'Comment' button. That's it.
5. Add Links Via QR Code On YouTube Video
Suppose, you don't have access to add links on YouTube cards or the end screen. That means you can't add links in the middle of the video. In this kind of scenario, you can still add links via QR code. First, generate the QR code of the link you want to add to your video, then add the screen on the video while editing. After that, your audience can easily redirect to the given link by scanning the QR code. 
Guideline To Add Clickable Links: Types Of Links You Can Add
Above mentioned ways are the ultimate ways to add links to YouTube videos. Though you can't just link to your videos. If you add spam or misleading links then your video performance will degrade and you won't get enough views for your channel. Here is the list of links you can and should add links on YouTube.
1. Your own verified and associated website
2. E-commerce and crowdfunding sites approved by respected organizations
3. Videos from other YouTube channels
Bonus: Add Pretty Links On YourTube With Link Shortener
Only when you add links on YouTube video descriptions and comments, the total URL is shown. Sometimes URLs are unmasked as well as long as 100+ characters. That definitely looks ugly and most of the time considered as an unimportant or spam link. And failed to create credibility thus the audience. Moreover, sometimes it's quite impossible to guess what the link represents. In these kinds of cases, you can easily turn your clickable links into Pretty links with the link shortener plugin, BetterLinks.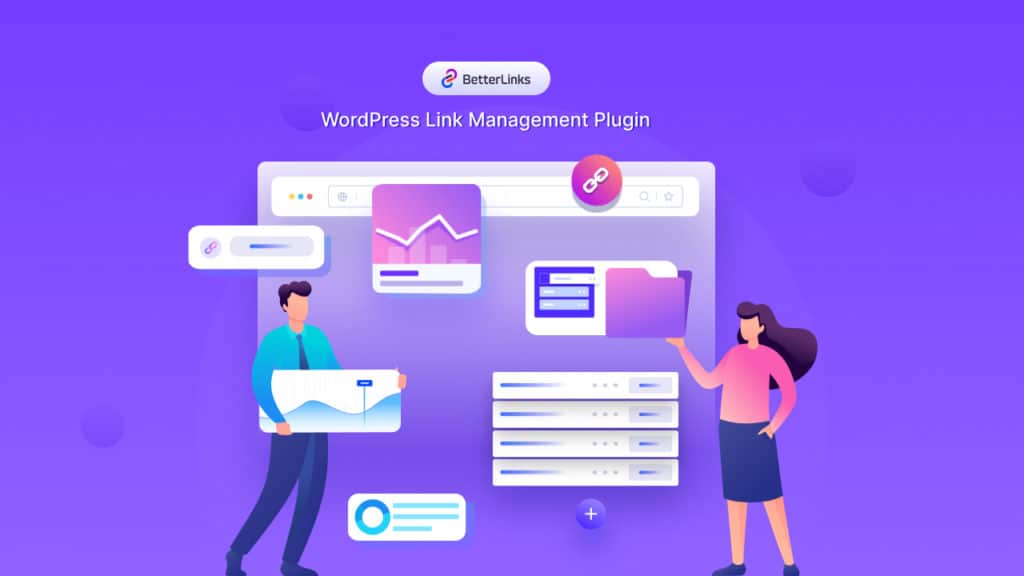 With this stunning link shortener plugin you can turn any link short and with a pretty appearance. That also represents links in a trustable way. Moreover, by reading the shortened URL link, the audience easily gets a clear idea of where the link is redirecting. BetterLinks also allows you to set scheduling links, run split tests, social media campaigns, and so on. In one word, this link shortener plugin can be called the ultimate link management plugin.
To create short links with this link shortener plugin, all you have to do is install and activate the plugin, and create new shortener links. Also, if you want to add links with QR codes, then BetterLinks allows to generate QR codes as well.
To boost your YouTube channel, adding multiple clickable links on video comes in handy in many ways. Thus following any of the ways you can easily add links to YouTube videos. And a link shortener plugin will increase the interactivity of added links as well.
Don't forget to share your favorite ways of adding links to YouTube videos. Also, subscribe to our blog to get more of these kinds of tutorials, and more.