Hey website owners! We all know how important it is to get our content in front of the right audience, and SEO is the key to making that happen. But did you know that broken links can totally mess up your SEO game? In this blog post, we're gonna tackle the impact of broken links on SEO and give you some practical tips for fixing them.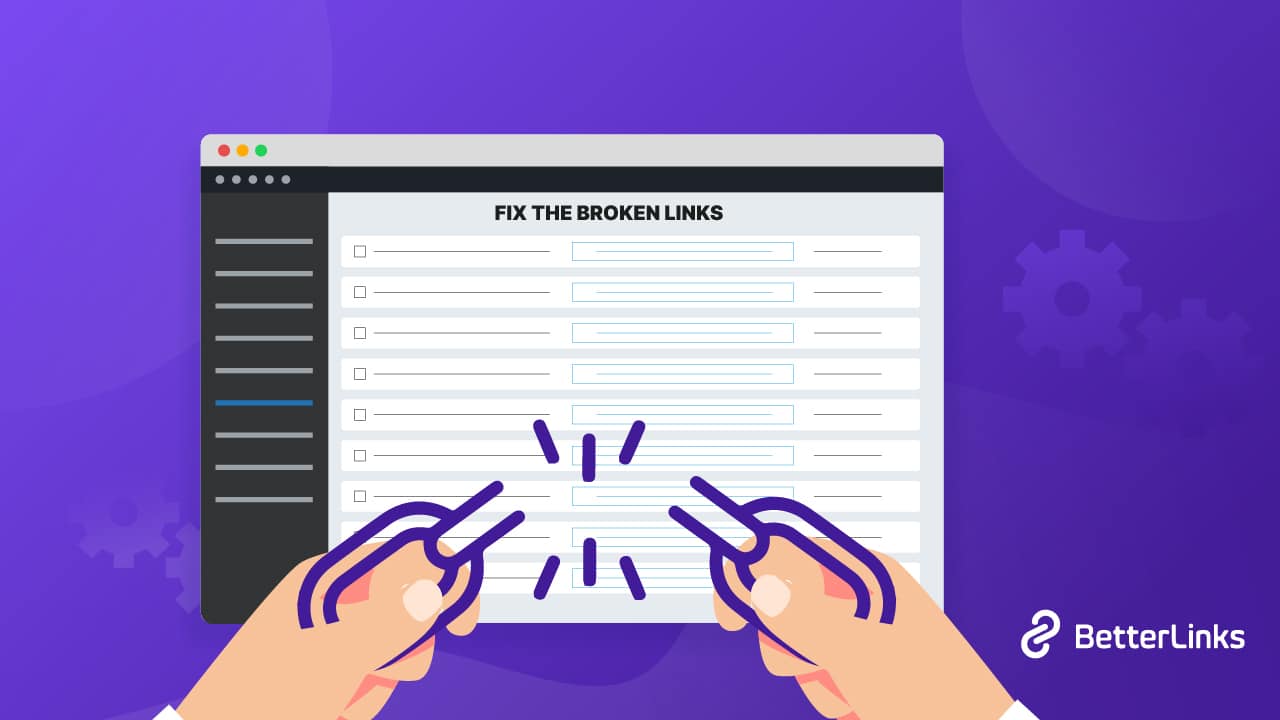 Whether you're a seasoned pro or a total newbie, we've got you covered. By the end of this post, you'll be able to optimize your website for search engines and give your visitors a better experience. So let's do this and learn all about the impact of broken links on SEO and how to fix 'em!
💡 What Are Broken Links In SEO With Definition & Example
Broken links, also known as dead links, are links on your website that no longer work, leading to a 404 error page. These broken links can occur due to a variety of reasons, such as website restructuring, page deletion, or incorrect URL linking.
To give you a clearer picture, here are some examples of broken links:
An internal link that points to a page that no longer exists on your website
An external link that leads to a page that has been removed or has changed its URL
A typo in a URL leads to a 404 error page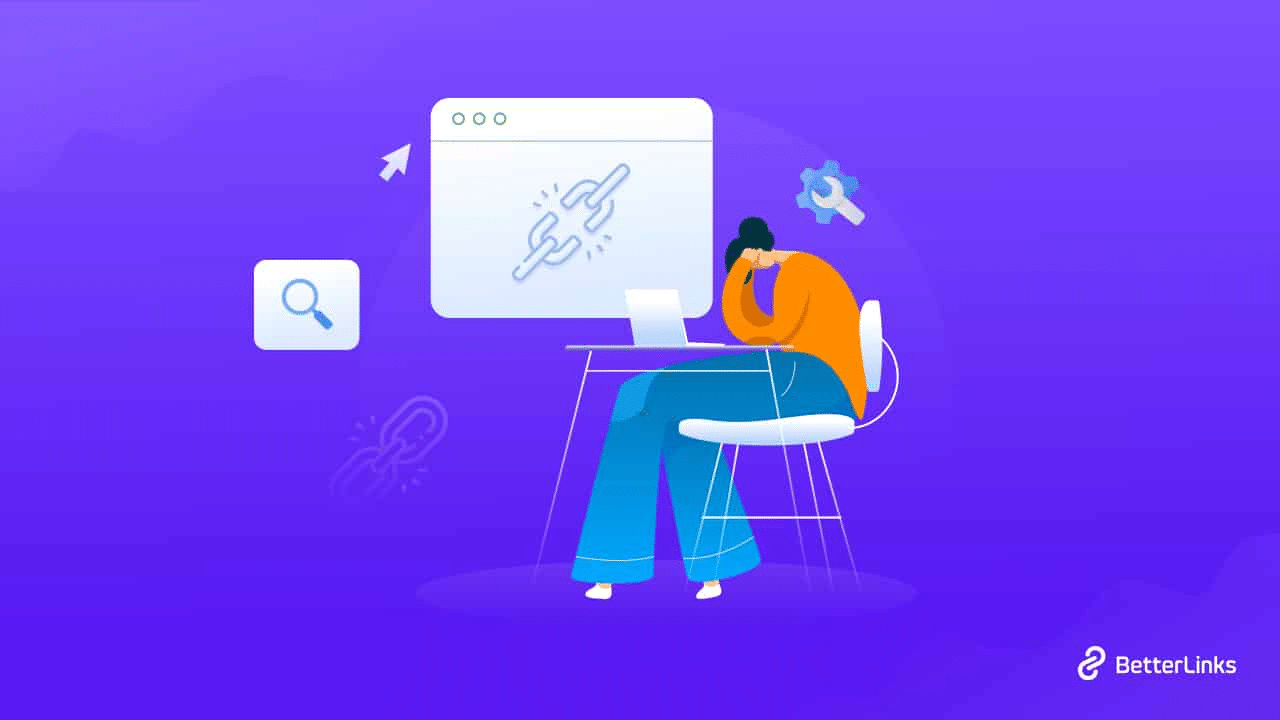 The impact of broken links on SEO is always negative and that's why you need to care and fix them accordingly. As a result, you need to do a regular check of your website for broken links and fix them promptly to maintain a positive user experience and improve your SEO efforts.
💡 The Ugly Truth Be Told: How Broken Links Affect SEO?
Broken links can have a negative impact on your website's SEO in several ways. Let's see the significant negative impact of broken links on SEO.
User Experience: When a user clicks on a link and encounters a 404 error page or a message that the page no longer exists, it can be frustrating and result in a poor user experience. This can lead to a high bounce rate and lower engagement, which can hurt your website's SEO.
Crawlability: Search engine crawlers use links to navigate your website and index your pages. When they encounter a broken link, they can't follow it and may get stuck, which can prevent them from indexing your site fully. This can lead to lower visibility in search results and hurt your SEO.
Reputation: Having too many broken links on your website can be perceived as unprofessional and unreliable, which can negatively impact your website's reputation. This can lead to a decrease in user trust and loyalty, which can also hurt your SEO.
However, you can use tools like Google Search Console or third-party services to identify broken links and take action to improve your website's SEO.
Note: If your website is built with WordPress, checking broken links and fixing them is as easy as summing 2+2. For this, consider using BetterLinks, an advanced WordPress plugin for link shortening, tracking & analyzing.
👨🏻‍💻 Identify Broken Links With Ease Using BetterLinks
As you know the negative impact of broken links on SEO, the next step for you is how to find the links that are broken on your WordPress site. BetterLinks' 'Broken Links Checker' tool allows you to quickly analyze your WordPress website and replace any broken URLs directly from your dashboard.
With just a single click, you can shorten links and check for any broken links using this impressive feature offered by BetterLinks.
🔎 Find Broken Links In WordPress With Rapid Scan
Imagine being able to scan your website for broken links with just one click! Thanks to BetterLinks 'Broken Links Checker,' you can do just that. Within minutes, you'll receive a comprehensive list of all the URLs on your website, complete with an overview of how many have been scanned, how many need to be fixed, and more.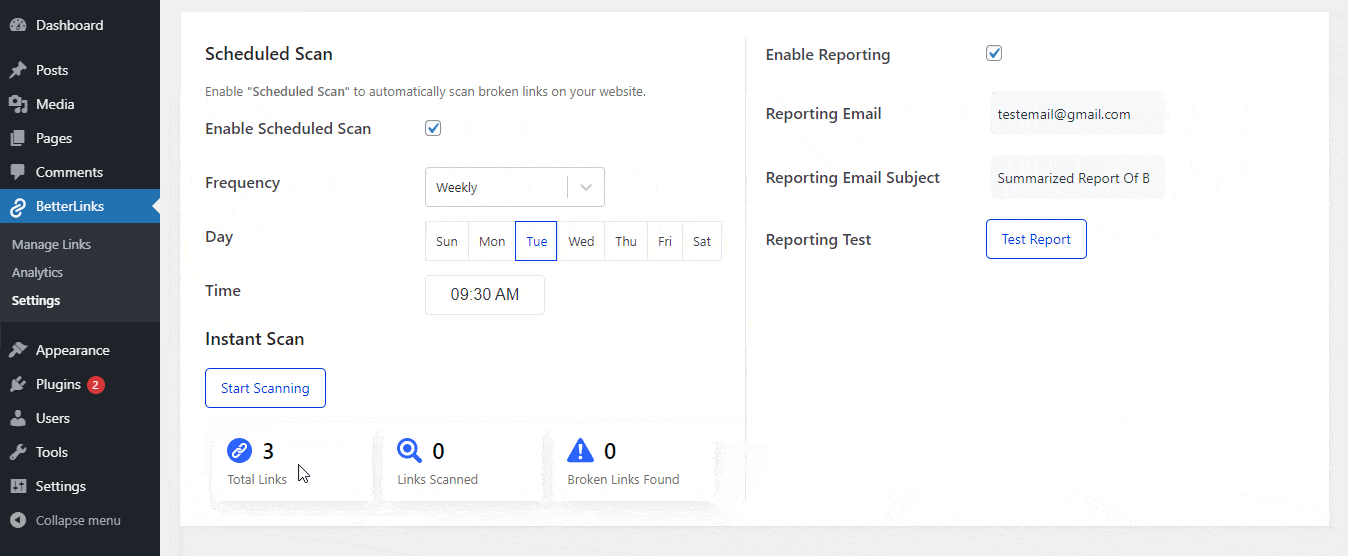 To do so, simply navigate to BetterLinks → Settings → Broken Links Checker and select the 'Start New Scan' option. The tool will show you if or whether there are any broken URLs, along with all the data.
🔗 Easy Broken Link Management From Dashboard
Once you've identified broken links on your website, it's time to take action with BetterLinks 'Broken Links Checker.' This powerful tool makes it easy to repair broken links in just a few simple steps.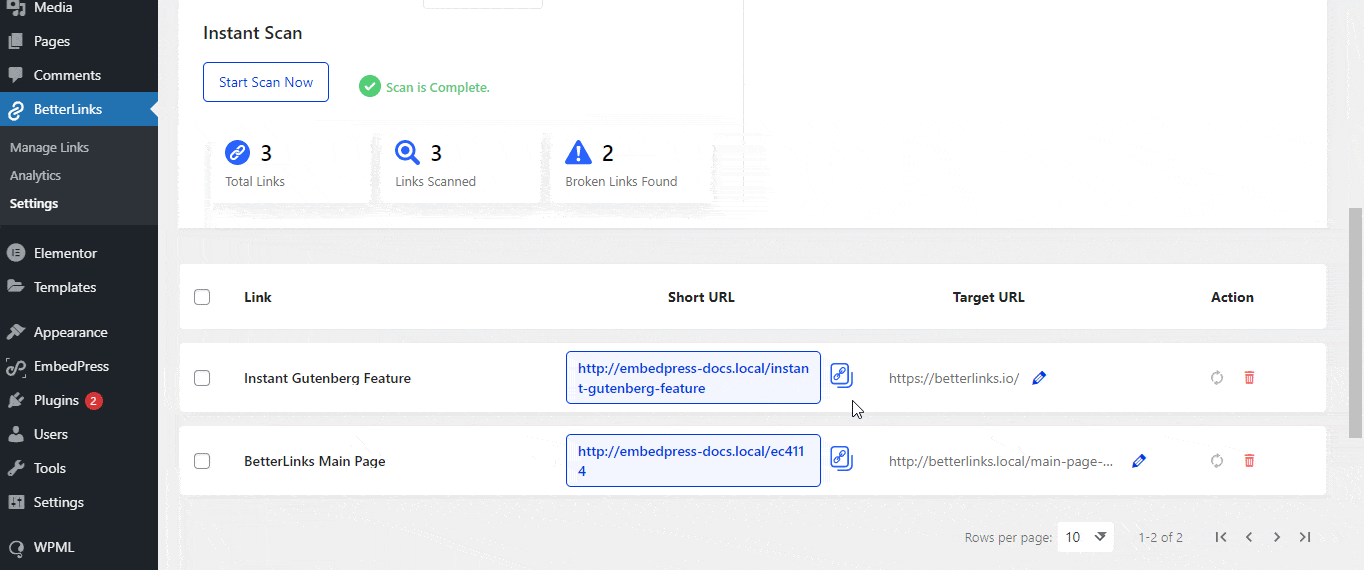 For any misspelled URLs, you can edit them immediately and update the URL with the correct spelling. But what if you can't fix the broken links? No worries – you can simply delete them instead.
With BetterLinks' 'Broken Links Checker,' you can rest assured that your website will be free of any frustrating dead ends, allowing your visitors to easily navigate your content and ultimately improve your website's SEO.
💡 How To Fix Broken Links With BetterLinks In No Time?
Till now, you should have understood the impact of broken links on SEO is massive. And once you find any of these broken links, you need to fix them as early as possible. Here's the step-by-step guide on how you can fix broken links. Let's get started.
✅ Step 1: Install & Activate BetterLinks Pro
To initiate the process of repairing broken URLs using BetterLinks, you need to install and activate BetterLinks on your WordPress site. To get the broken links checker, it is a must to have a BetterLinks premium subscription. Moreover, if you have an existing broken link checker plugin, you can conveniently shift to BetterLinks.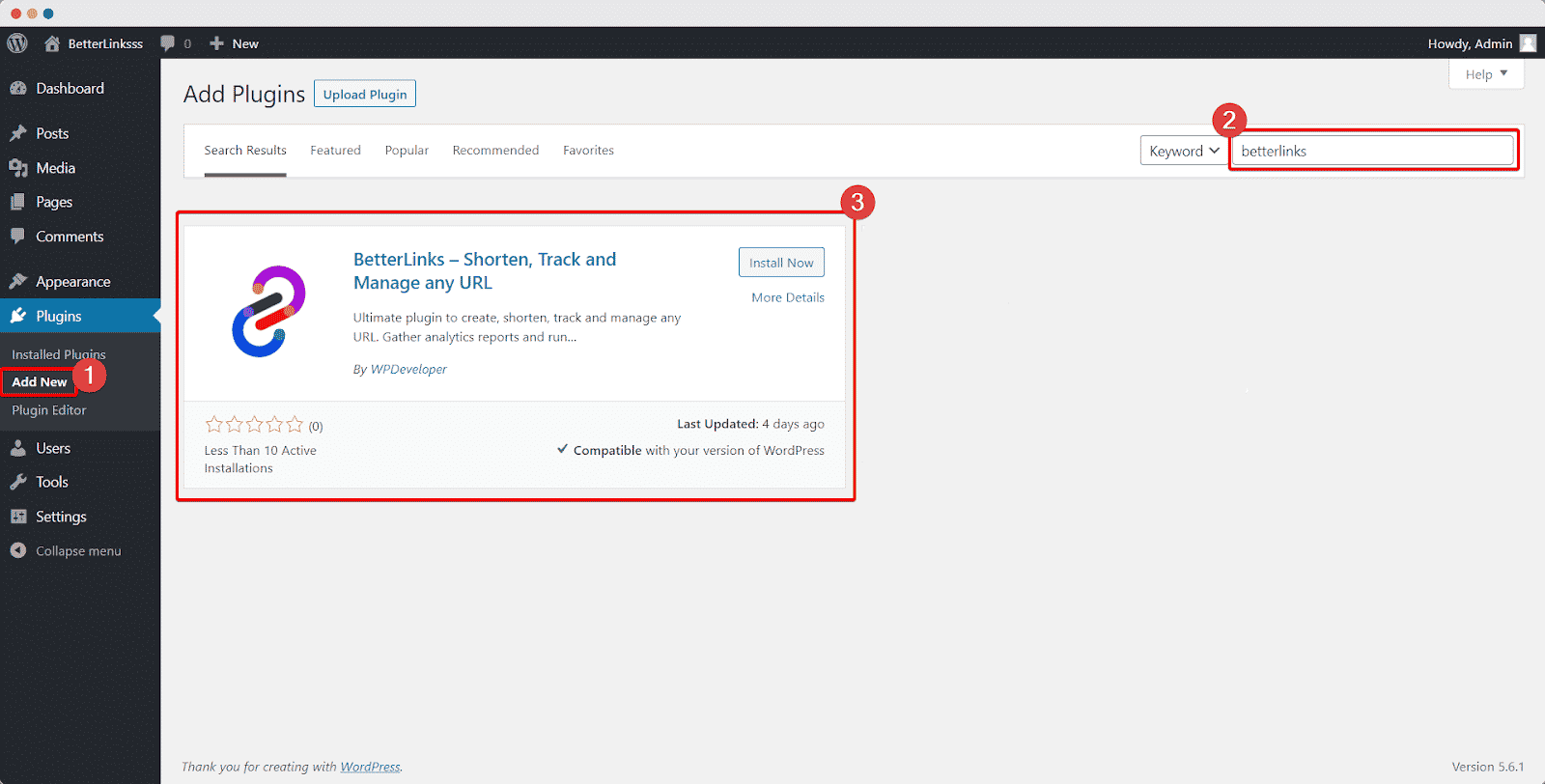 ✅ Step 2: Search Broken Links Within Seconds
The next step is to set up BetterLinks by configuring its settings. You have two options for scanning broken URLs on your website: scheduled or quick scanning. Provide the required information in the relevant fields to schedule the scan for a specific day and time. If you want to perform an instant scan, just click on the 'Instant Scan' button.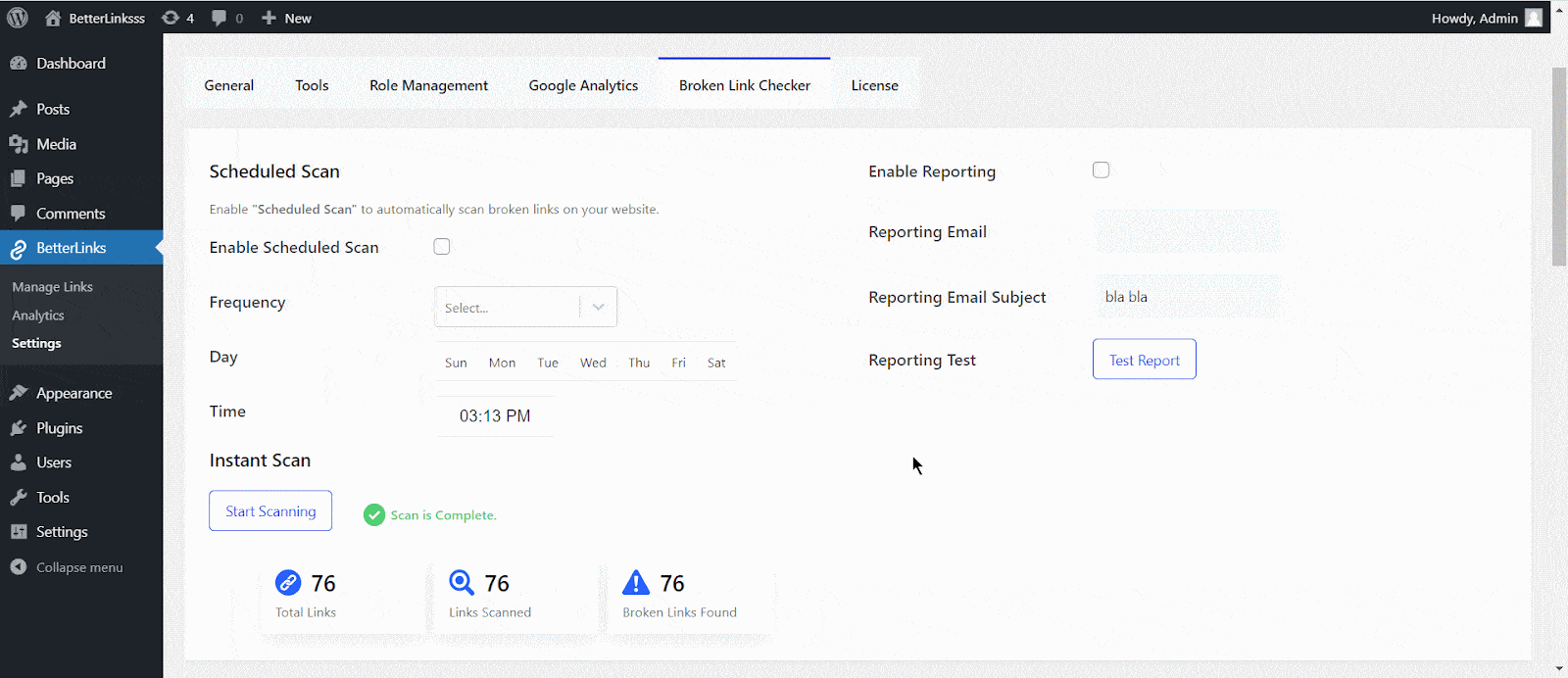 ✅ Step 3: Pick & Fix The Broken Links
After scanning, a list of broken links will be generated immediately. You can either update or delete the broken links by selecting the appropriate option next to each URL. Furthermore, you can remove broken URLs in bulk using BetterLinks' broken links detector feature.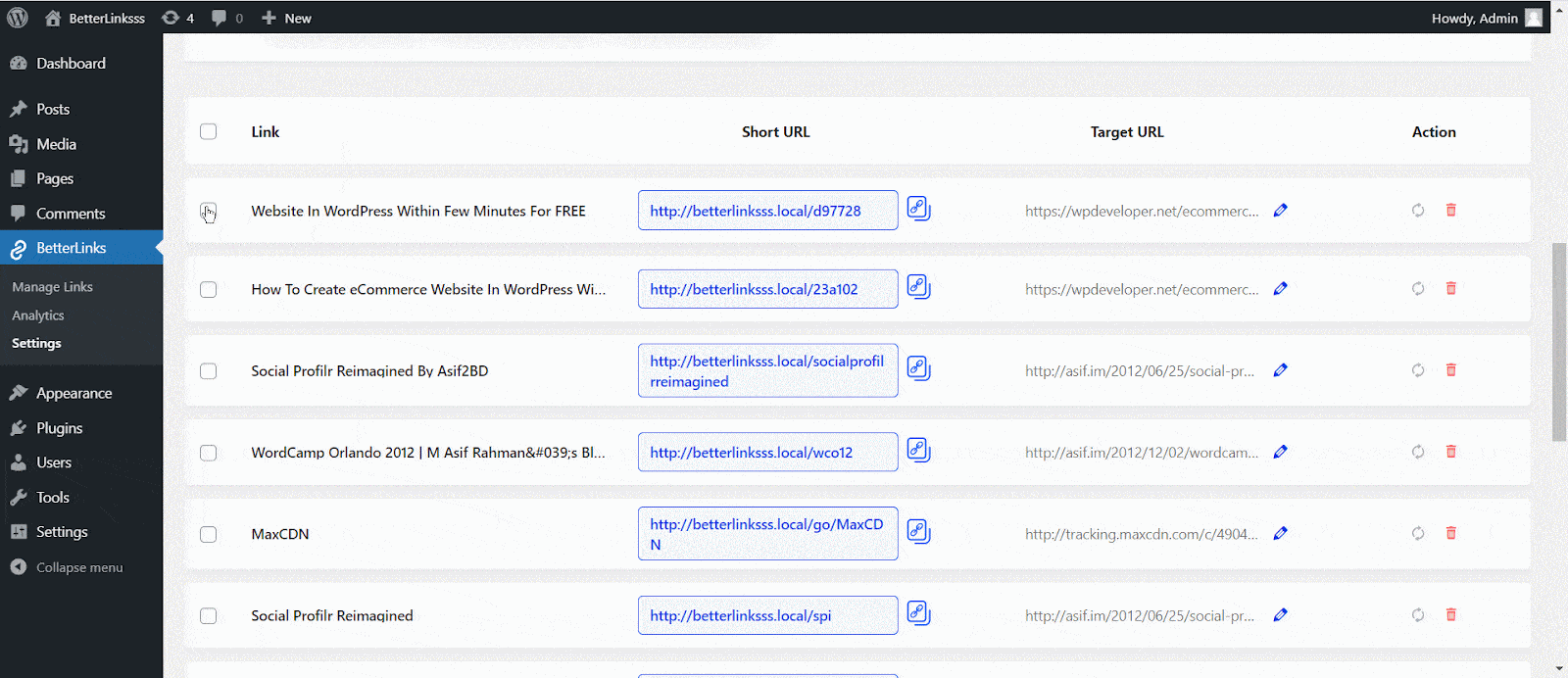 Discovering and fixing broken links using BetterLinks, the top-rated link management plugin, is a straightforward process. Moreover, if you encounter any issues, you can seek assistance from the BetterLinks support team at any hour.
🚀 Know The Impact Of Broken Links On SEO & Fix Them With Ease
Consider the impact of broken links on SEO as a priority and fix them on a regular basis. Otherwise, your site's user experience, crawl ability, reputation, and many more things will hamper greatly. Following the above guideline, you can find, check and fix broken links easily.
Hope, this helped! Let us know your feedback in the comment section below. To get more exciting updates, feel free to subscribe to our blog, and join our Facebook community.