Are you an affiliate marketer struggling to improve your Earnings Per Click (EPC)? If you are one of them today, we will share proven strategies to boost your affiliate income. So, without any further ado, let's go below and discover the methods for boosting your Earnings Per Click.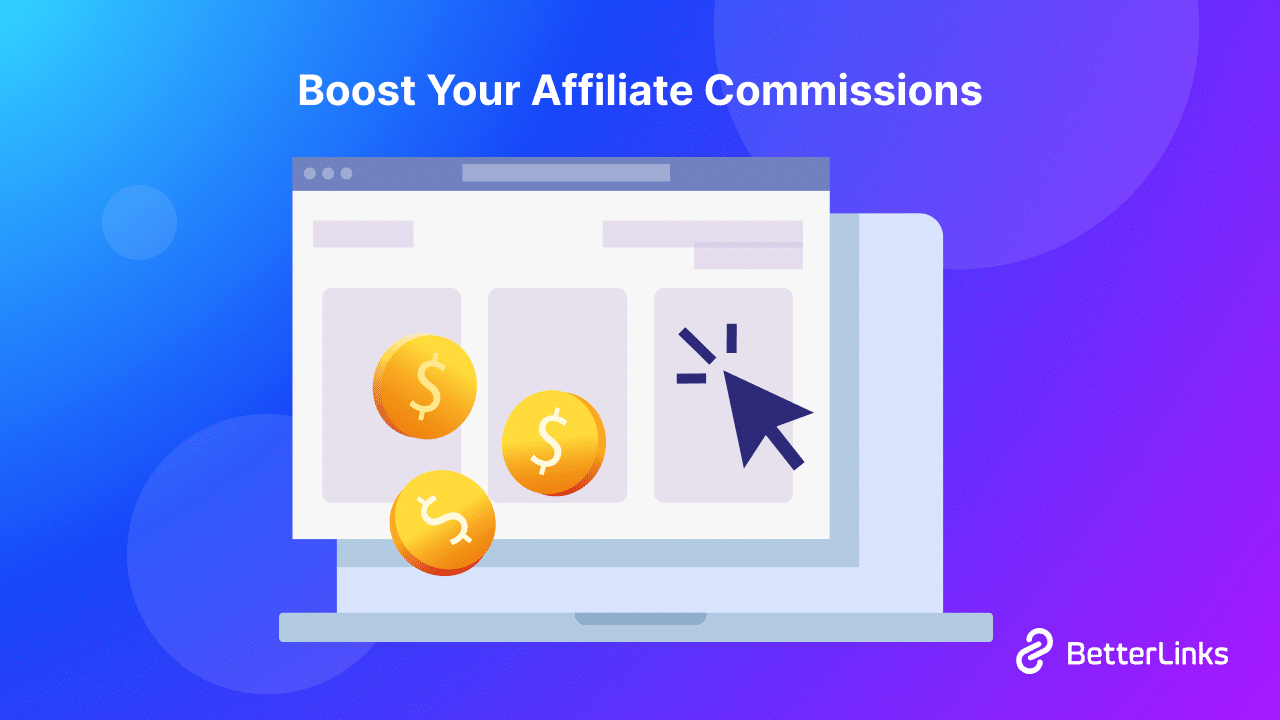 🔑 Revealing The Secrets Of Earnings Per Click (EPC)
Earnings Per Click or EPC is a quite popular term that you should know if you are an affiliate marketer. Basically, it refers to the average amount of affiliate commission generated from the clicks of your sponsored or affiliate links. The reason why you should have knowledge of Earnings Per Click is it can help you to increase the profit from affiliate marketing campaigns.
While affiliate marketers run ad campaigns, they pick their targeted keywords, thinking of covering the cost of pay-per-click with the affiliate commission. However, once you know understand how important it is to boost your Earnings Per Click, you can choose the ideal keywords that are generating more profit for you and stop showing ads that are not up to the mark.
In this way, you can make data-driven decisions and avoid picking up keywords that are not gearing the expected income. To sum up, Earnings Per Click (EPC) is an affiliate metric that can help you to determine the profitability of your ad campaigns.
💡 How To Calculate Earnings Per Click (EPC)
Now that you know what exactly Earnings Per Click means, now let's learn how you can calculate it. It is now that much completed finding the EPC from your affiliate marketing campaigns. You can easily figure out your EPC by dividing the total number of your affiliate commission by the clicks on your affiliate link.
Suppose you have earned $1000 after running an ad campaign, and it came from 50 clicks. Now, you need to divide $1000 by 50 to find the EPC from this particular ad campaign. In this case, the Earnings Per Click (EPC) will be $20.
⚡ Top Hacks To Boost Your Affiliate Marketing Commissions
When it comes to affiliate marketing, you need to have proper planning to generate affiliate commission. Below we are going to share top hacks that you can try to amplify your bonus from your affiliate marketing campaigns.
⭐ Choose The Right Offers For Your Audience
A lot of affiliate marketing success depends on choosing the right offer. When you are promoting an affiliate program, you should make sure to promote the right offers to your audience. Therefore, you need to pick an offer that will create interest among your visitors to purchase the offer that you are promoting.
⭐ Improve Your Traffic Quality Accordingly
Traffic quality is an important aspect of being successful as an affiliate marketer. If you have a large amount of traffic relevant to the service or offer you are promoting, you may not get the expected conversion. Thus, once you have chosen an affiliate program for promotion, you should attract traffic that is relevant to that particular affiliate program. In this way, you can easily maximize your conversion rate.
⭐ Create Targeted Content For Conversion
In affiliate marketing, you need content to promote the program that you have an affiliation with. However, to maximize your affiliate marketing commission, you need to craft content that would be helpful for your visitors. For example, you can create a buyer's guide for your visitors and add affiliate links there. Similarly, you can write reviews or compare them with other products or services while creating content.
⭐ Optimize Your Landing Pages & Content
Once you have regular visitors to your website now, the challenge is for you to convert them. Therefore, you need to track their heatmaps and behavior to try to make data-driven decisions for a better conversion rate. You can also analyze your audience's age and interest to optimize your content and landing page accordingly to maximize your bonus.
⭐ Testing & Tweaking Your Marketing Campaigns
Affiliate marketers frequently run email or ad campaigns to generate income from their signed-up programs. While running these campaigns, you should conduct A/B testing to boost the performance of your efforts. Once you test and tweak your campaigns, you can easily boost your affiliate conversion. In this way, your chance of conversion may increase and you can get more affiliate bonuses.
With BetterLinks, conducting A/B testing is easier than ever. You can compare and check how your campaigns are performing straight from your WordPress dashboard. Check out our tutorial on how to carry out A/B Testing with BetterLinks here.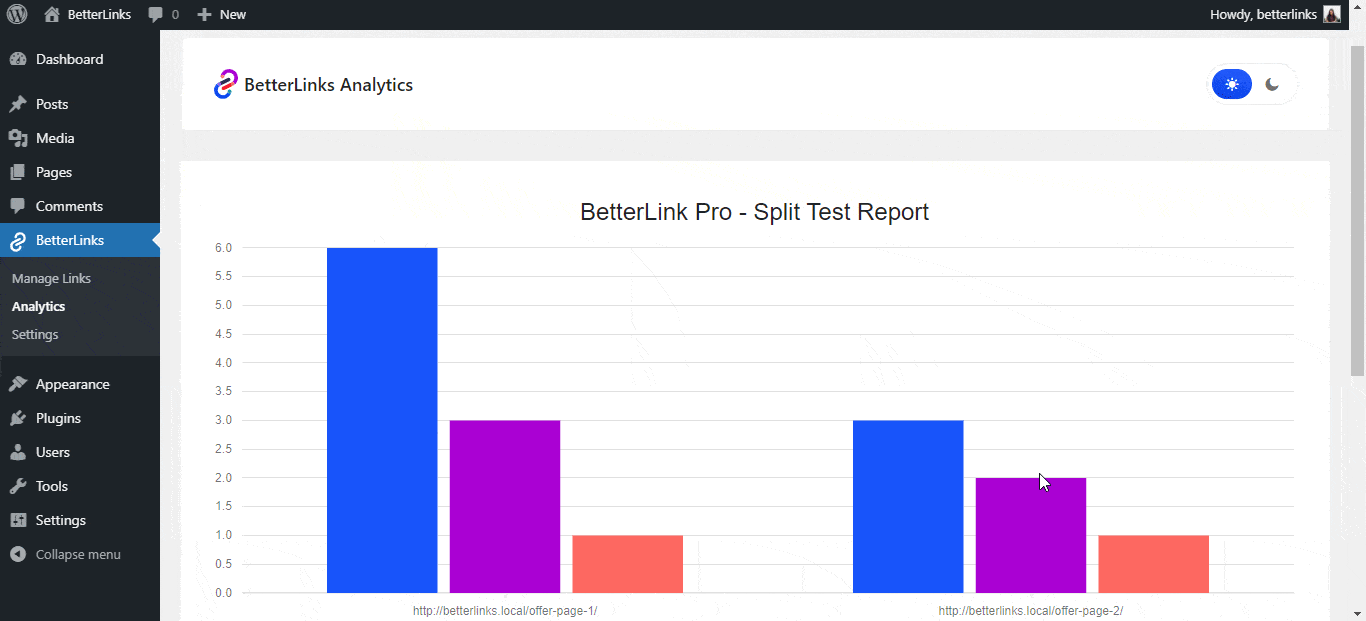 ⭐ Join Affiliate Content Contests & Earn Extra
To nurture the affiliate partners, sometimes affiliate programs arrange content contests with lucrative bonuses. In addition to that, different affiliate programs offer a commission hike for certain milestones. Make sure to participate in these types of content to earn some extra cash from your affiliate partnership.
⭐ Promote Products In Pop-ups on Your Website
Pop-ups are an excellent way to engage your visitors with your website and boost your conversion rate. While blogs and landing pages work fine to convert visitors, pop-ups with affiliate links can help you maximize the number. You can showcase the ongoing discounts or the best-selling products on the pop-ups to instantly convert these visitors into paying customers before leaving your website.
⭐ Promote Your Content On Multiple Source
Affiliate marketing is all about converting your traffic and getting a commission for each successful conversion. You may already have a good amount of traffic for making affiliate commissions; however, if you want to boost that income, you should share your content on multiple platforms. For instance, you can share your content on social media and get more traffic for your website.
🎁 Bonus: Join The Popular Affiliate Marketing Programs
If you are thinking of expanding your partnership and earning some more, we have compiled a list of popular affiliate programs for you. These affiliate programs are already popular among the WordPress community and you can easily get the maximum number of conversion rates. So, check out our blog on the best affiliate programs and join them today to boost your affiliate income.
💰 Time To Maximize Your Profit From Affiliate Marketing
Earnings Per Click in affiliate marketing is an important metric to track for boosting your commission rate. Once you evaluate your marketing strategy with proper metrics, you will be able to earn more and become successful in affiliate marketing. So, don't wait anymore. Follow the tips we have shared here and boost your affiliate income from today.
Did you find this blog useful? If you do, please subscribe to our blog for more useful tips, tricks, and tutorials. Also, don't forget to join our Facebook Community to share your thoughts.