If you are a beginner as an affiliate marketer, you might have many questions in your mind. You may ask whether affiliate links hurt SEO or not while adding them to your website. Today, we will answer these common misconceptions in our blog. So, let's go below and answer these common queries.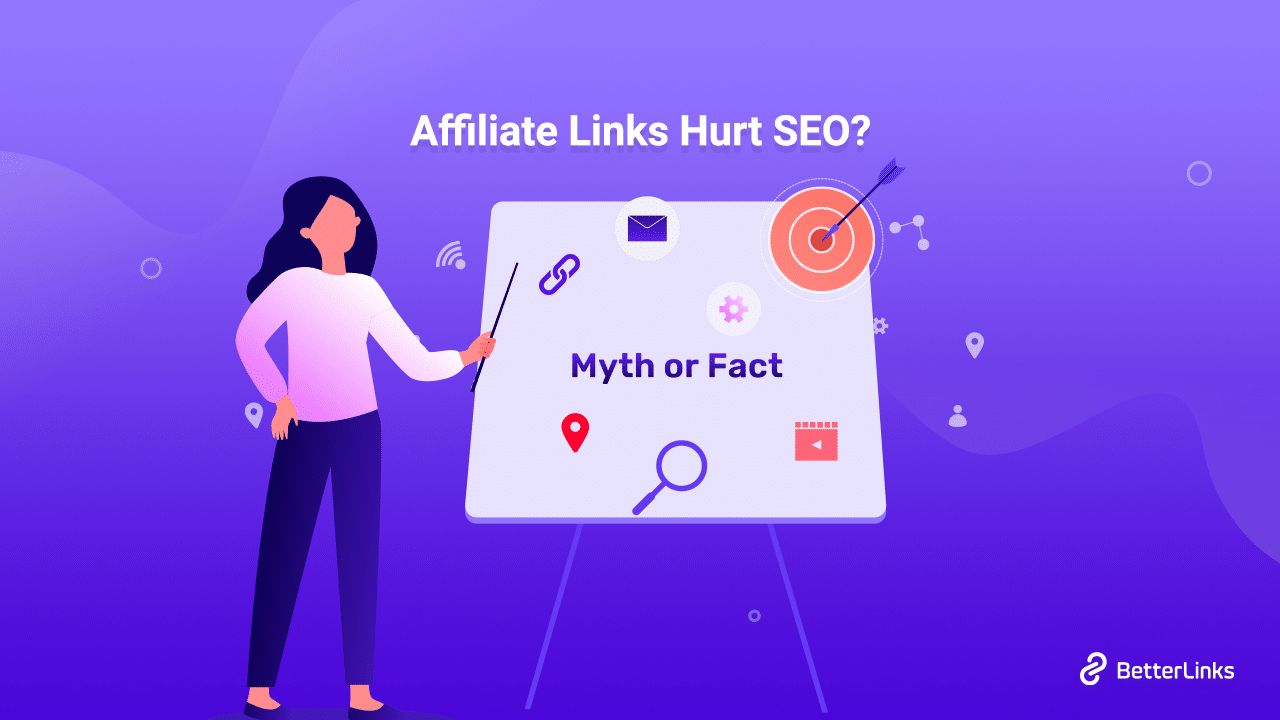 🔗 Affiliate Links: What Does It Look Like?
Affiliate links are unique URLs that contain the record of affiliate identification. It keeps a record of referrals that are sent to the adviser's website. So, you will get paid whenever someone clicks on your affiliate link and performs any action according to your affiliate partnership.
Affiliate links are similar to any hyperlink with added URL parameters. These URL parameters contain extra information such as individual affiliates' IDs, customer tracking information, and page id. The URL parameter generally comes after the question mark (?) on a hyperlink.
For example, you will see a URL like www.betterlinks.oi/?via=3614 where the affiliate ID is added after the question mark. Let's see in more detail the following illustration.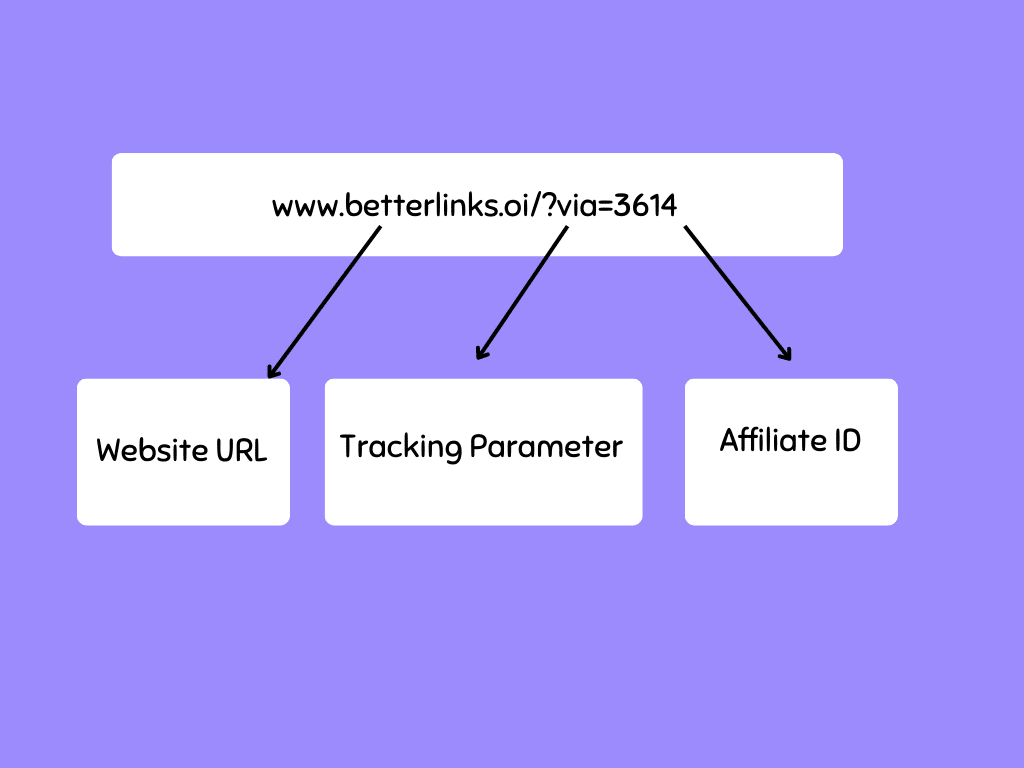 ✨ 5 Common Misconceptions About Affiliate Links
In this part of this blog, we will break down the most common misconceptions about affiliate links. We have picked the most common affiliate misconceptions that most beginners have. So let's dive below and dispel the myths once and for all.
⭐ Misconception #1: Affiliate Links Hurt SEO
Proper link-building is extremely important for ranking on search engines. It gives a signal to the search engine about the relevance of the content. In the early days, the more links a content had, the higher the chance of ranking on search engines. Some people have started to misuse this, which is why Google updated the algorithm.
After that, you need to follow the proper guideline for link-building to avoid any penalty from Google. Search engines can understand affiliate links. However, it does not hurt SEO as long as you don't misuse them. You will get rewards for helpful content by ranking on the higher result. So, you will not be penalized once you publish quality content and use affiliate links on your website. However, misusing the links and redirecting to poor domains may hurt your SEO ranking.
⭐ Misconception #2: Affiliate Links Are Spammy
Affiliate links are not spammy as long as they are used naturally. It will be considered spammy if you try to manipulate your audience with irrelevant links and do not provide the help that your readers need. So, once you are adding the affiliate link with a rightful purpose, it will not be counted as spam.
For example, if we add affiliate links of Amazon products on this blog without context, it will be considered spamming. On the other hand, while talking about links, if we add affiliate links for link management solutions, it would be helpful for the visitors.
Now, let's see an example of how popular websites put their affiliate links. Look how WPBeginner added their affiliate links on their blog on hosting providers. They have put their affiliate links on the name of the hosting providers very naturally. Once a visitor clicks on the link, he will be redirected to Bluehost or SiteGround, which won't be counted as spam.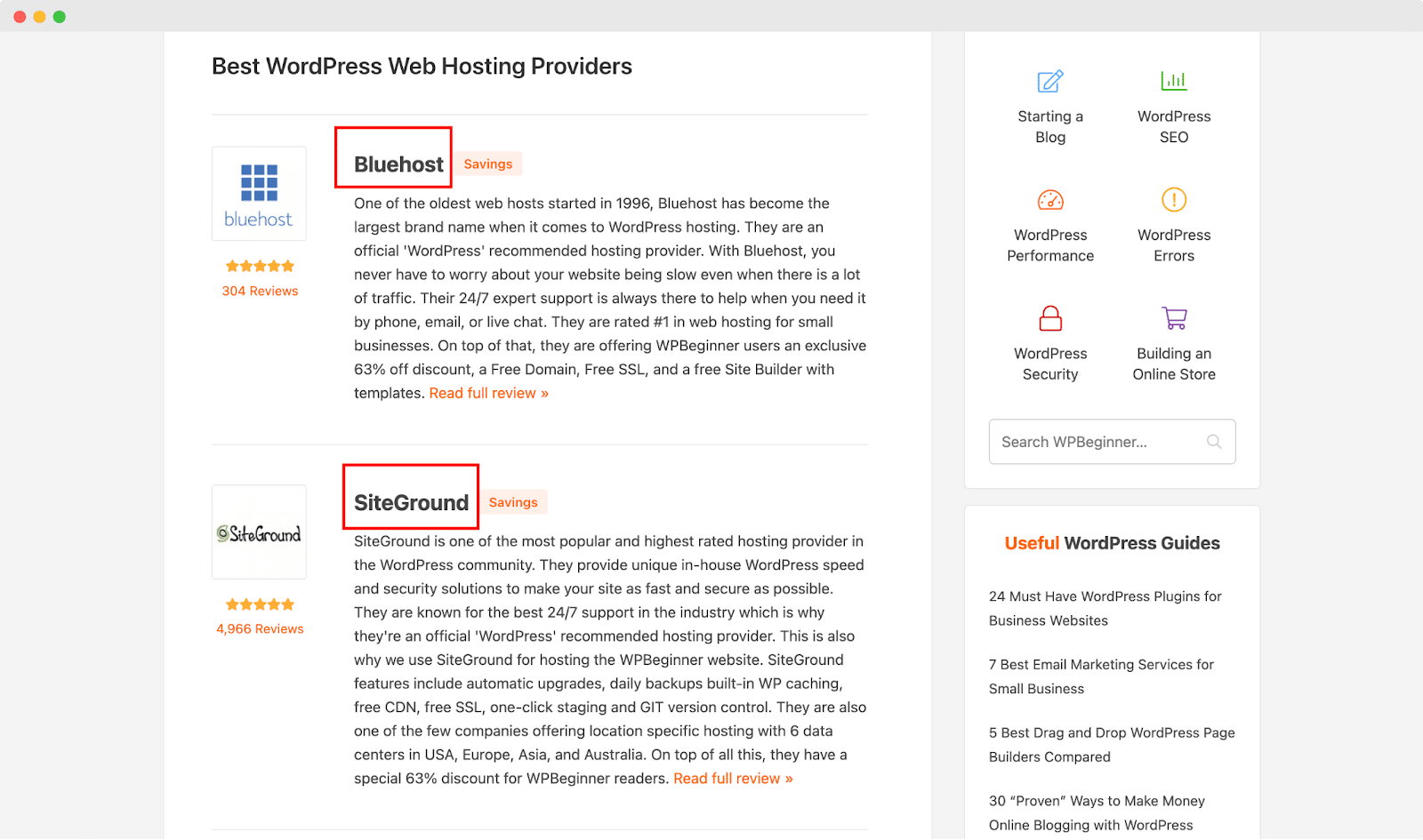 ⭐ Misconception #3: Affiliate Links Are Only For High-Traffic Websites
To succeed in affiliate marketing, you need to reach out to the audience and convert them into customers. Therefore, it is important for affiliate marketers to have traffic on their websites to earn a commission from successful referrals.
While high-traffic websites can bring more conversion rates, affiliate links are not only for them. Any new website can start affiliate marketing from a suitable affiliate program. However, some affiliate programs may only approve websites with a certain amount of traffic. So, it could be better to have some website traffic and a good content plan.
⭐ Misconception #4: Google Hate Affiliate Links
Google does not hate affiliate links. However, you have to maintain certain guidelines to avoid any penalties from Google. You should avoid manipulating your audience and provide your affiliate links in a way that helps your audience. So, once your affiliate links meet the user intent, Google will not count them as spam.
In addition, you need to declare that you are using affiliate links on your website both for your audience and search engines. For the search engines, you need to add proper link attributes to avoid any penalties from Google. So, while adding affiliate links on your website, you should use rel="nofollow" or rel="sponsored" link attributes.
⭐ Misconception #5: Affiliate Links Decrease User Experience
With affiliate links, you can send your audience to purchase something that you trust. However, once you start spamming by adding affiliate links inappropriately, your user experience will decrease. However, as long as you share affiliate links without any kind of spamming or manipulating your audience, the user experience will not decline. Once you use your links, understanding the user's intent will not hurt the user experience.
On the other hand, to be fair to your audience and the law, you should add an affiliate link disclosure on your website. Once you add it to your website, it will add transparency and increase the credibility of your website.
🎁 Bonus: Enhance Your Link Building Strategy
Link building is extremely important for you if you are an affiliate marketer or a regular online publisher. With strategic link building, you can easily strengthen your SEO performance and increase your organic traffic. In addition, it will help you easily increase your domain authority and boost your chance of ranking higher on search engine results. Besides, your user experience will also increase with proper link building. To learn more about the link-building strategy, you can read our Link Building In SEO guide.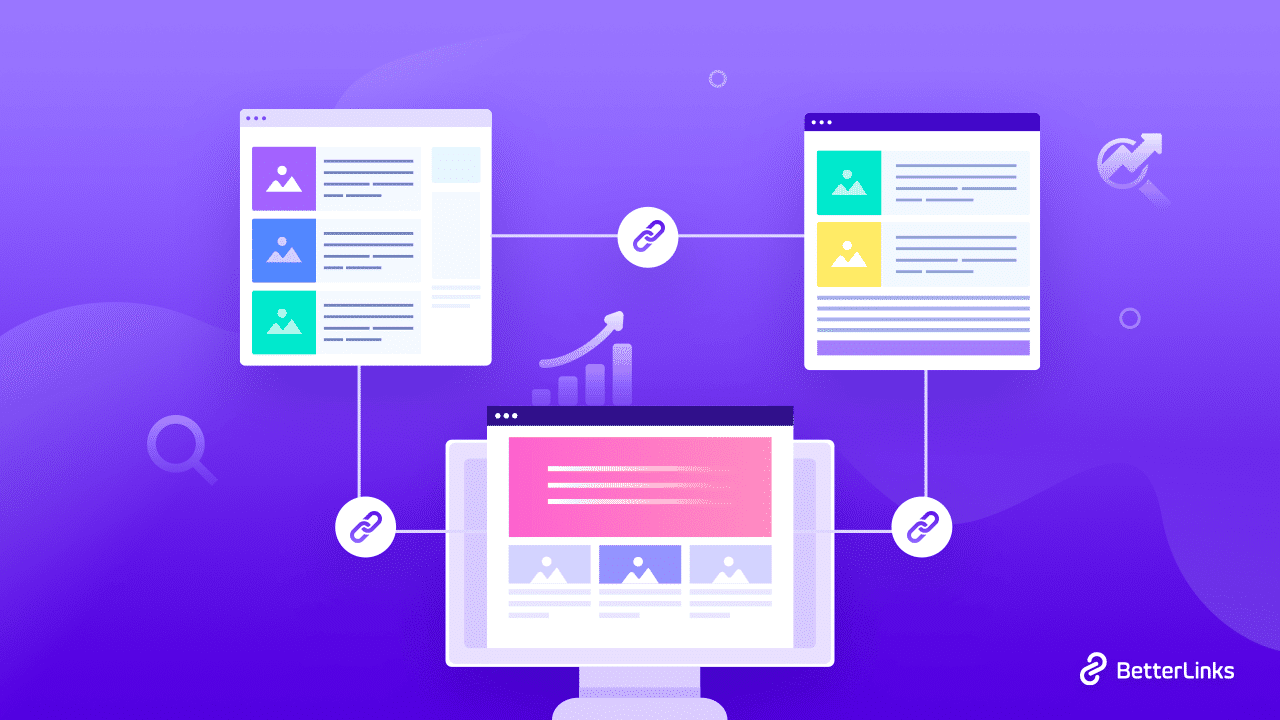 🔗 Use Your Affiliate Links Appropriately & Grow Your Income
We hope today you got the answer to some of the common misconceptions of affiliate marketing. Whether affiliate links hurt SEO or not, you need to think about your user experience while adding links to your website. Links are supposed to help your audience find the solution they seek. Thus, you should be authentic and provide trustworthy links to your website.
Did you find our blog useful? If you do, then please subscribe to our blog for more useful tips, tricks, and updates. Also, don't forget to share your ideas or ask anything you want to know about affiliate marketing on our Facebook community.