Nowadays, redirect WordPress plugins are vital for the smooth operation of a website. With time, a link redirect plugin becomes essential, since you may need to delete a post, create a scheduled post or page, manage broken links, etc. But selecting the top redirect WordPress plugin from 5k+ WordPress plugins is not a simple task. Therefore, we have shortened the list and selected our top 5 picks for WordPress redirect plugins. Let's take a look.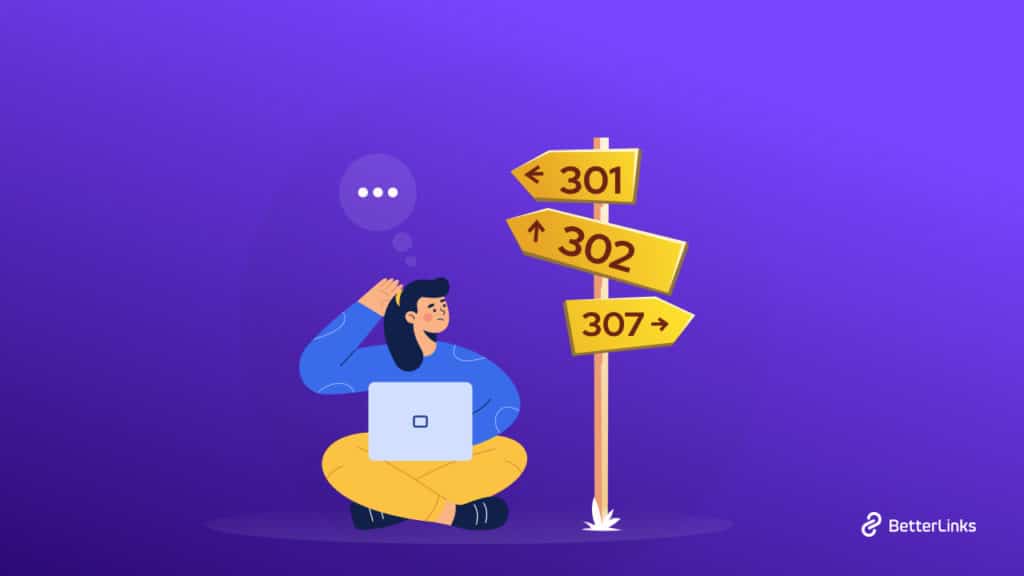 A URL redirection, also called link redirection, is a World Wide Web technology that makes a web page accessible from multiple URL addresses. Redirected URLs open a page with a different URL when a web browser tries to open them. With the URL redirection, you can navigate the audience from the broken pages to another page. There are 3 ways to redirect URLs of your website: Redirect from cPanel, using Gator, or by using WordPress plugins.
Do You Need A Redirection Plugin For Your WordPress Site?
While you manage link redirection of your site manually, it kills a lot of time. It's also complicated for people with no coding experience to manage URL redirection manually. But, with a link redirection plugin, you can easily automate the redirection process and manage all the links. Listed below are the top benefits you will receive if you get a redirect WordPress plugin for your site:
From inside your WordPress dashboard, you can create, delete, or edit redirected URls easily. 
Because redirect WordPress plugins will be managed internally from the website, there is less risk of data breach from the website.
When you manage link redirection with a plugin, you can customize redirection types with ease from your website.
Since WordPress plugins always try to solve any issues as soon as possible, you can get support from the developer teams if you choose to use a redirect WordPress plugin.
📋 Checklist To Choose The Best Link Redirection Plugin
Simply by exploring the WordPress repository, you can find so many redirect WordPress plugins. We have created a checklist for you by which you can determine whether it is worthwhile to opt for the redirect WordPress plugin or not. Let's have a look.
✅ Memory Usage Of The Plugin
You should first check if the plugin is using too much server space or not. Running a WordPress website means you will have to use or have already used several plugins. And if the redirect WordPress plugins are using up a lot of memory space, it creates a negative effect on the site. Therefore, you should use a lightweight redirection plugin.
✅ Effect On Site Loading
The second thing you should check is whether the redirect WordPress plugin is making your website slow. The redirection plugin can cause your website to load slowly due to bad code and extra functionality. And a slow website can increase bounce rate, lower your SEO ranking and more. So, test the redirect WordPress plugin's speed effect before getting one.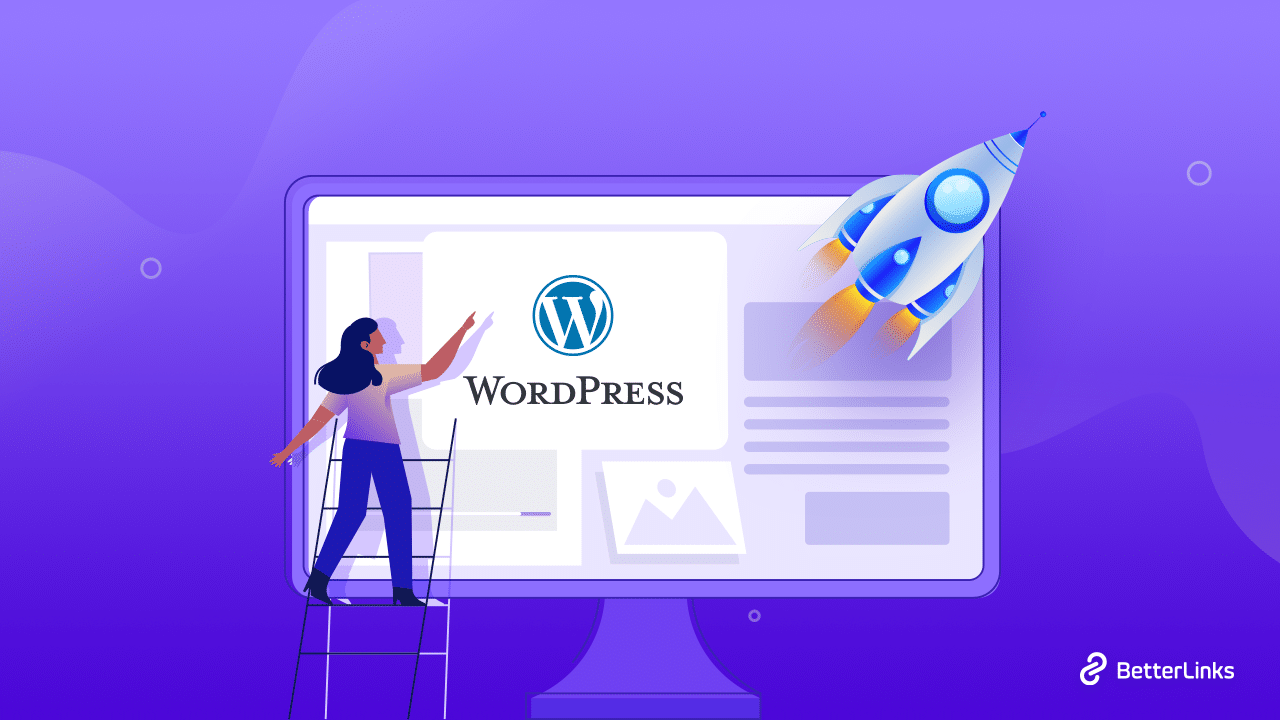 ✅ Plugin Status On WordPress Community
The WordPress community strives to help users find easy solutions for maintaining their websites. WordPress repository has implemented a plugin rating system, review options, issue creation, and much more to encourage this. It is wiser to check out all this data from the repository before picking the best redirect WordPress plugin.
✅ Essential Features For Link Redirection Plugins
Last but not the least, for choosing the best redirect WordPress plugin, you need to check whether the plugin has all the essential features for redirection. Here we've listed down the top features or redirection plugins for you.
5 Best Redirect WordPress Plugins With Pros & Cons
If you are looking for a more concise list of the top redirect WordPress plugins that ticks all the boxes in the above checklist, then this is the right place. Considering popular and essential redirection features, we've picked top 5 redirect WordPress plugins for you. Let's start exploring.
BetterLinks- The Ultimate Link Management Plugin
Among present redirect WordPress plugins, BetterLinks is the trending one with 11.4% active user growth rate. This is the ultimate WordPress plugin for link shortening, redirecting, tracking, and many more. This plugin comes with advanced features like UTM management, dynamic redirection, split testing, etc. This redirects WordPress plugin has 4.7 out 5.0 rating. 
Pros of BetterLinks link management plugin:
Drag and drop interface to manage all links from one place
Comes with wide range of redirection types, links options, etc
Get insightful data of each redirected link's performance
Advanced UTM builder for managing social media campaigns
Able to migrate data from all the popular WordPress redirect plugins
Instant redirect features for popular editors like Gutenberg and Elementor
Can create dynamic redirects based on geography, device and more
Cons:
As it is a relatively new redirect WordPress plugin, there are tons of more features that will be coming soon.
Currently there are no options to create a prefix for your shortened URLs
Redirection – URL Redirect Plugin
Redirection URL redirection management plugin is a popular redirect manager for WordPress users. It allows you to manage 301 redirects, monitor 404 errors, and generally tidy up loose ends within your site. By reducing errors, your ranking can be improved. Sites with only a few redirects can be used in redirection, as can site with thousands.
The pros:
Ability to categorize link redirection based on logged in or logged out
Can redirect if the user is using a certain browser
Users who visit the link from another page can be redirected
Easily redirects if a particular cookie is set
Can redirect based on a HTTP header
Has custom WordPress filter based based on redirected links
Redirect when the clients IP address match
Can redirect another domain if also hosted on the same server
The cons:
No UTM builder is available
Only redirect if the page type is 404
Role management is not available for users
Do not import data from JSON files
ThirstyAffiliates- Link Management Plugin
ThirstyAffiliates link management plugin provides versatile options for URL redirection of your website. It is one of the oldest redirect WordPress plugins. Apart from managing link redirection, this plugin is also used for managing affiliate links. The current rating is 4.6 out of 5.0 in WordPress repository.
The pros:
Safe redirection and smart cloaking is available
There are no database bloats or link clashes
Can add images to the affiliate links
Provide analytics data of redirected links
Full importing and exporting support available
The cons:
No option is currently available to add link prefix for shortened URLs
At the moment, you can only create geolocation based dynamic redirects
Currently there are no options for wildcard redirects or Gutenberg instant redirects
No feature available for user role management at the moment
Cannot import data from Json file using ThirstyAffiliates
Pretty Links- Redirect WordPress Plugin
With Pretty Links, you can shorten links using your own domain name. In addition to building clean links, Pretty Links tracks every hit on your URL and provides a full report of where the hit originated from, the platform, browser, and host. Present rating in the WordPress repository is 4.8 out of 5.0.
The pros:
Allows redirection for 301, 302, and 307 types only
Clicks per link can be tracked
A link's unique clicks are tracked
Information about clicks, including IP address, operating system, browser, and referring site
Can easily download details in CSV format
Admin User Interface with Javascript and AJAX
You can set custom parameters through pretty links and still be able to track
The cons:
You can't manage user roles for link redirection
Wildcard redirection isn't available
Simple 301 Redirects- For WordPress Users
One of the oldest yet most effective redirect WordPress plugins is Simple 301 Redirects with 200k+ active users. You can use this redirect plugin to redirect visitors to another page on your site or to another web address. It's especially helpful when you migrate a site to WordPress and cannot maintain the URL structure.
The Pros:
This plugin allows you to manage redirect links in bulk by importing them from your device and uploading them
301 Redirect Links can also be exported as .csv files for future use
Offers wildcard redirection of all files from a directory into the redirected directory
You can set up the plugin in few seconds due to its user-friendly interface
You can use this redirect WordPress plugins for eCommerce sites, blogs, magazines, small business,etc
The cons:
No built-in analytics feature
No option to add additional link attributes such as "Sponsored"
No UTM Builder, or any other advanced link management features
The best redirect WordPress plugin will make link management of your website smoother. BetterLinks meets all the basic requirements that you are looking for in a WordPress redirect plugin. You can get started with this advanced plugin anytime and improve your site user experience.
Let us know how much you enjoyed this in-depth comparison of the best redirect WordPress plugins. Share with us your opinions in the comments below, and subscribe to our blog to for more helpful news, tutorials and more.