Do you know how easily you can streamline the process of creating short links for your WordPress website? Thanks to the amazing 'Auto-Create Links' feature from BetterLinks, it's now easier than ever to create short links for your page and posts. Dive into this blog to explore this magnificent auto link creation feature.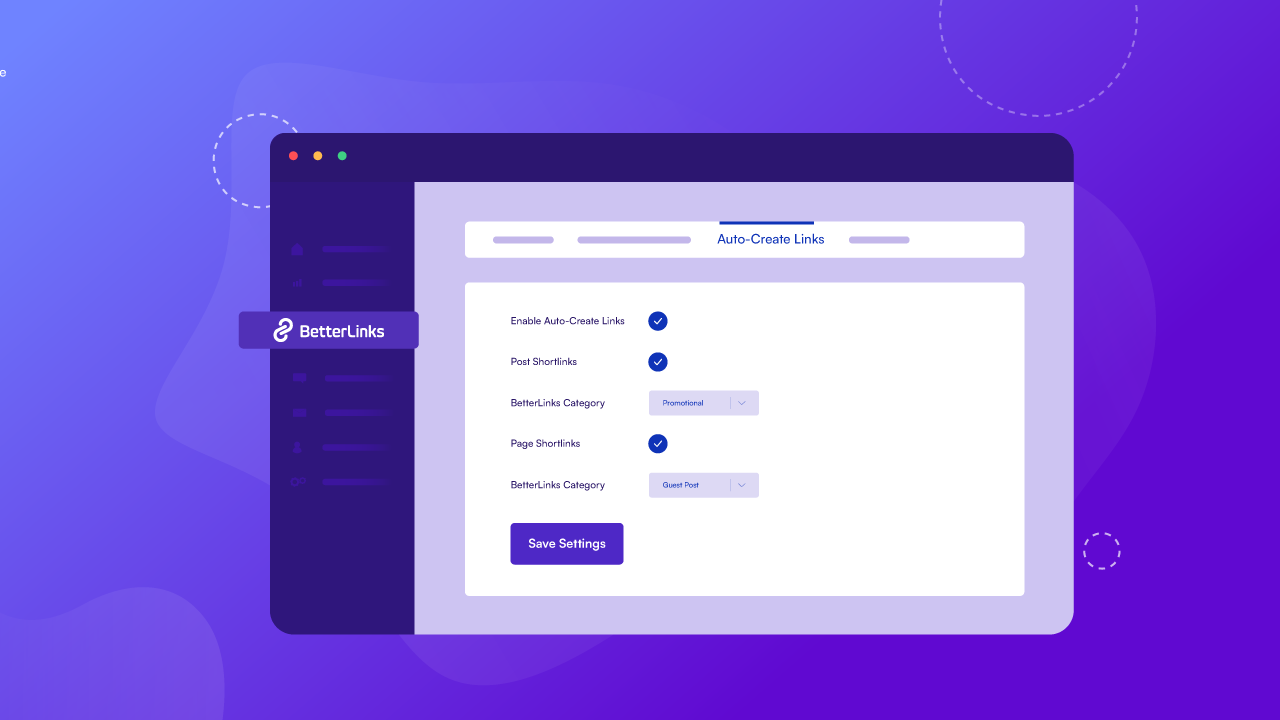 🎉 Introducing 'Auto-Create Links' Feature From BetterLinks
With BetterLinks Pro Version 1.4.7, we brought you a super useful link management feature, 'Auto-Create Links' for you. From now on, you don't have to create links for every page or post you publish from the plugin dashboard. Instead, BetterLinks will automatically create a short link for you once you add any page or post.
In addition to that, all your new posts and page links will be added to the BetterLinks dashboard categorically. Now, the process of creating and managing links is now easier than ever before in BetterLinks. You will enjoy the freedom of automating your link management and make your life a lot easier.
⭐ Top Benefits Of Using Auto Link Creation For WordPress Users
The latest BetterLinks features come with a few outstanding features that will help you to streamline your link management process. Check out how your BetterLinks Auto Link Creation feature can help you improve your link management process.
🔵 Save A Lot Of Your Time
When it comes to digital marketing, time management can be a hard job for you. You may need to focus on working on something important which needs a lot of your time. With this brand-new feature from BetterLinks, you don't have to worry about creating short links each time you have a new page or post to publish. This will save you time to create short links separately.
🔵 Manage Your Links From One Place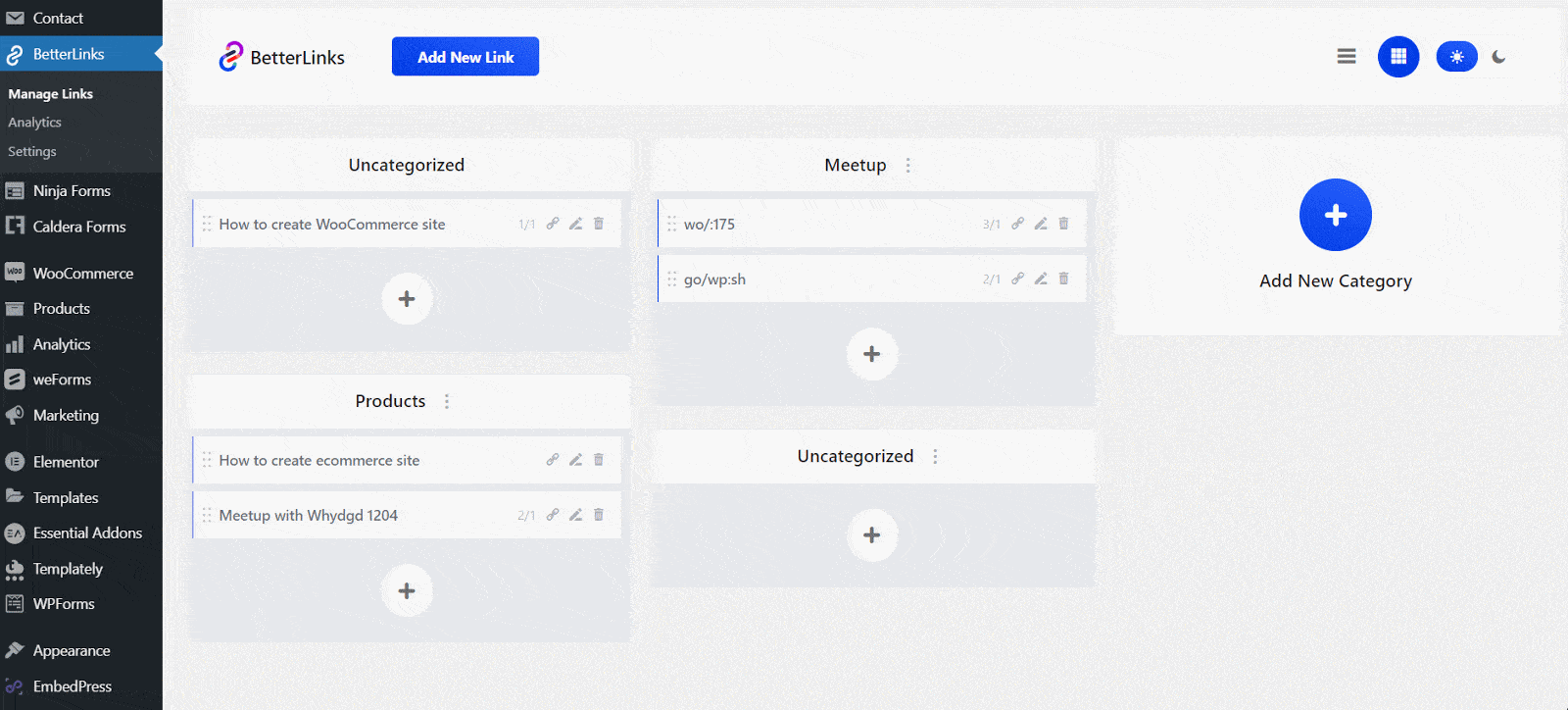 The BetterLinks Auto-Create Links feature will allow you to organize and categorize your links efficiently from a single dashboard. Therefore, from now on, it will be a lot easier for you to manage your links from a single place and find them when needed.
🔵 Automate Your Repetitive Task
If you are a digital marketer, you may want to add your content links on different marketing channels. With short links, you can easily earn the trust of your potential customers and track them easily. This BetterLinks feature will help you automatically create short links for you and you don't have to repeat link shortening each time you want to share your links.
🔵 Redirect Your Links Anytime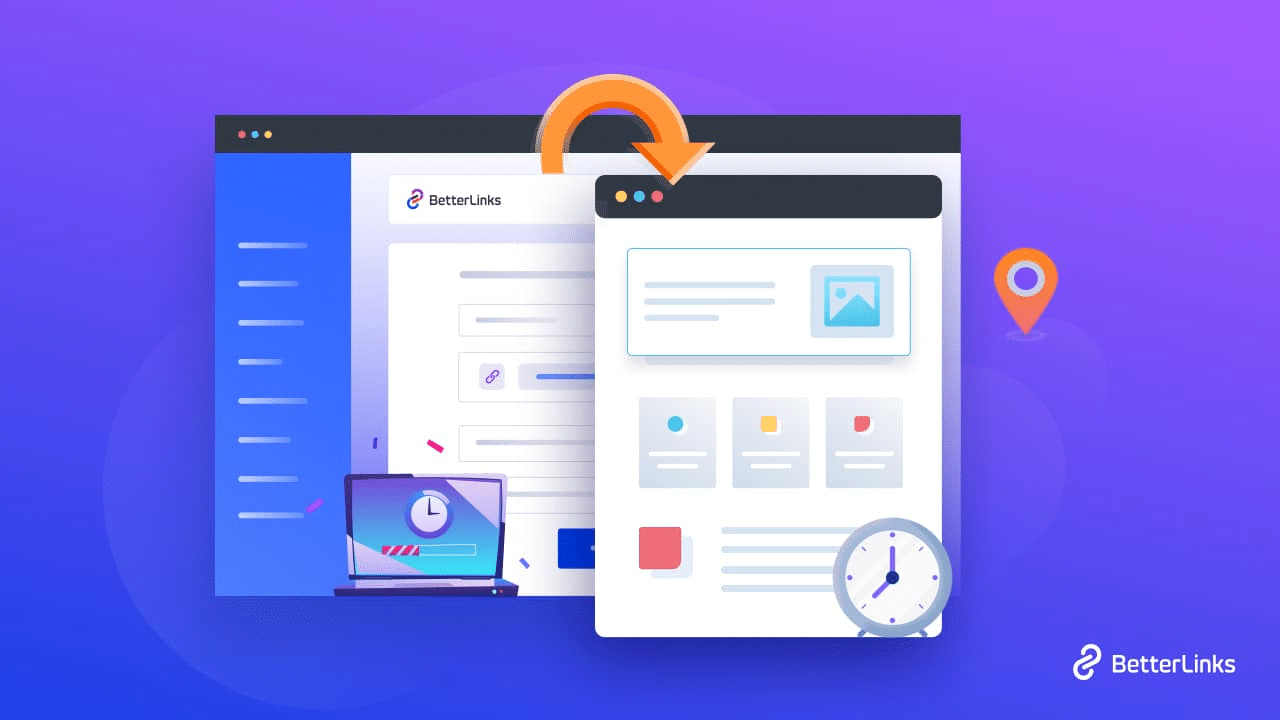 Link redirection is a highly effective feature for marketers. While using this BetterLinks feature, link redirection will be easier than ever for you. Once your campaign is over, you can simply send your visitor to another place setting up the redirection from your BetterLinks dashboard. You can even schedule the link redirection and not worry about manually redirecting again.
🔵 Track Your Links Easily
BetterLinks helps to track your links effectively from your WordPress dashboard. Once you enable the 'Auto-Create Links' feature it will automatically start tracking all the newly created links from you. You can see the analytics data on your dashboard and check your link performance.
📖 Guide: How To Leverage Auto Link Creation For WordPress With BetterLinks
So, if you are ready to automate your link management, today we will show you how you can easily do it in WordPress. First, you have to install and activate the premium version of BetterLink on your website. Once you have the BetterLinks PRO installed and activated on your website, follow these simple steps below to start automation of your link management process.
Step 1: Enable The Auto-Create Links Feature
First of all, you need to enable the 'Auto-Create Links' feature from your BetterLinks dashboard. So, navigate to 'BetterLinks' → 'Settings'. Then go to the 'Auto-Create Links' tab from the right side.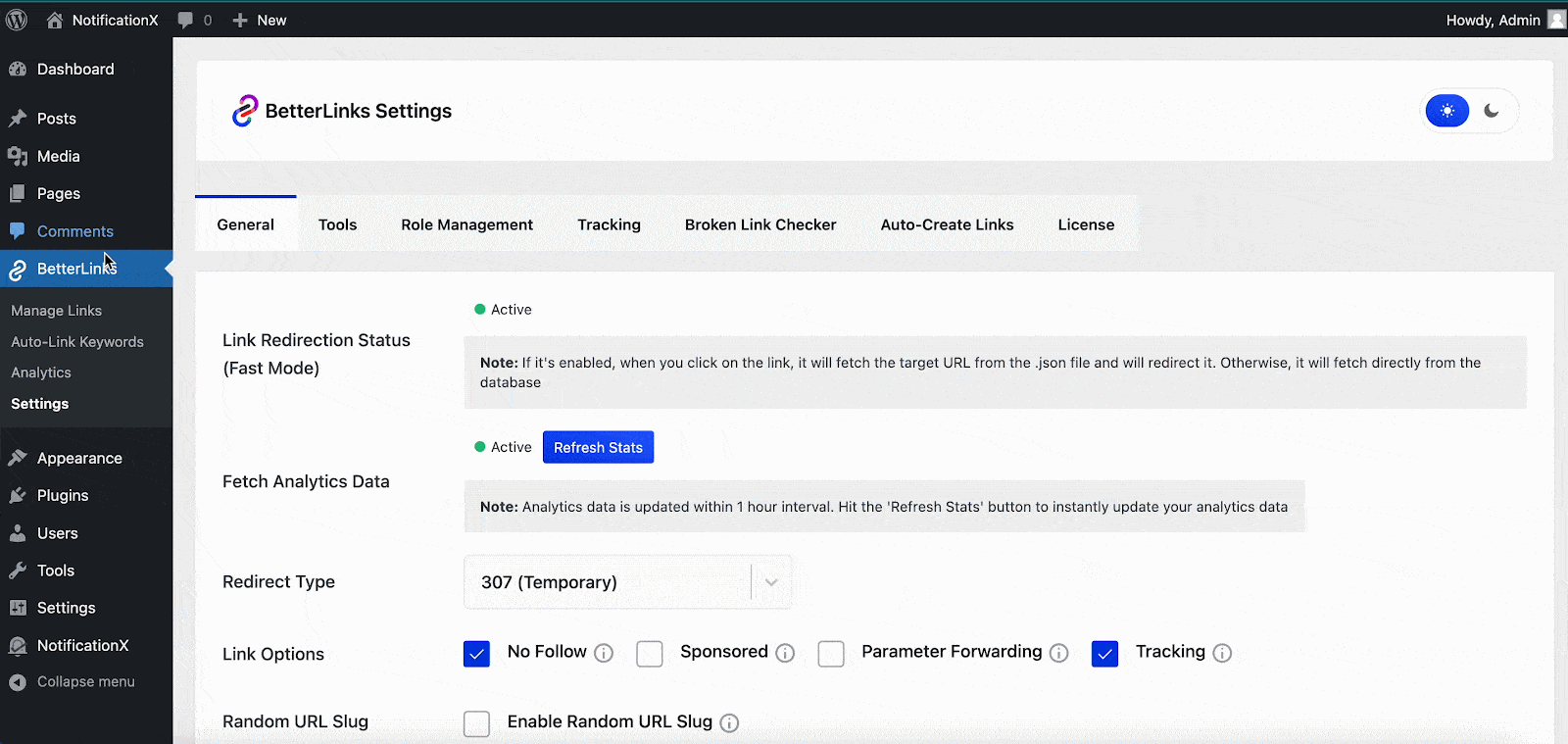 Now, all you have to do is check the 'Enable' option. You will have the option to enable auto-link features for your post and pages. Enable them as shown below and assign the categories of the links as you wish. Afterward, just hit the 'Save Settings' button.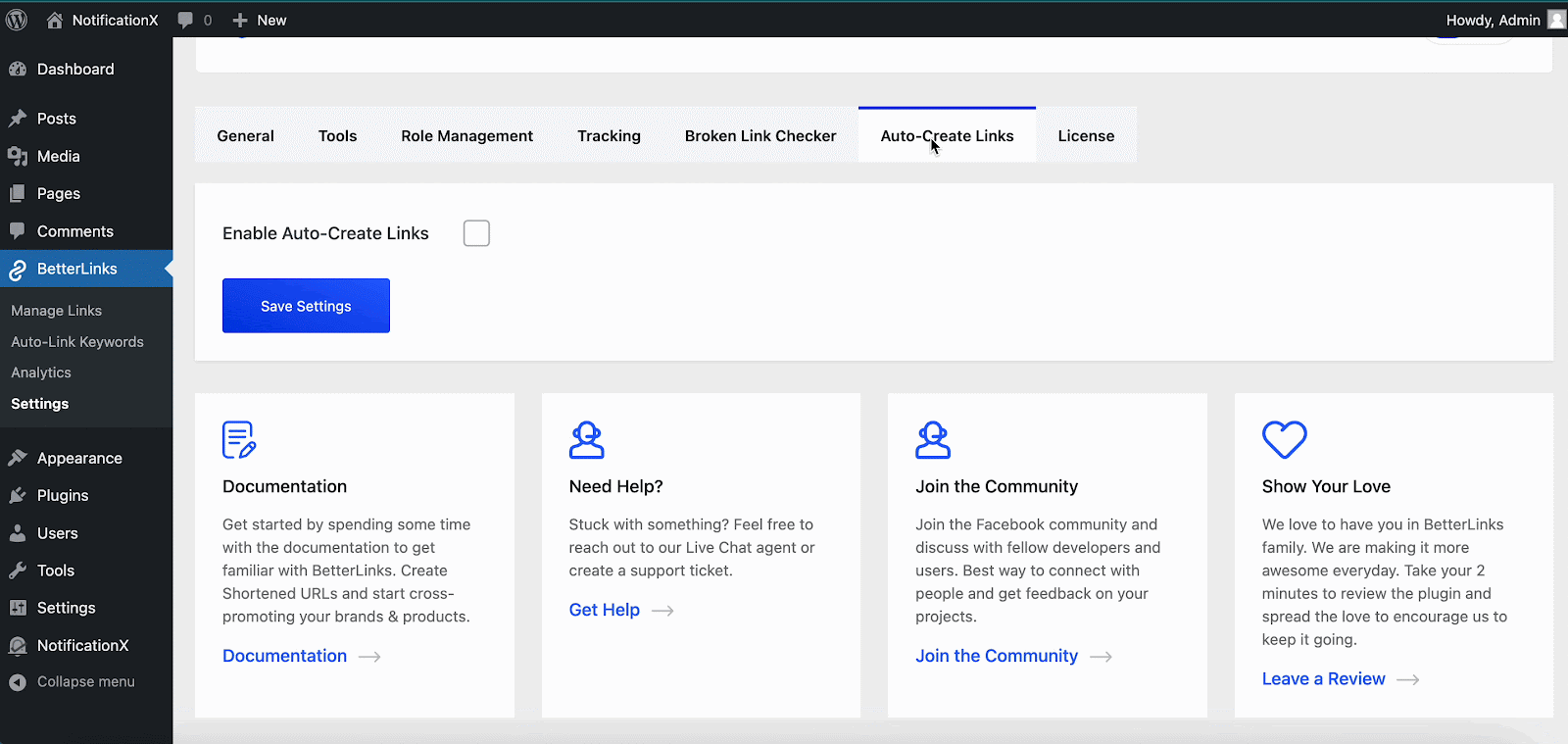 Step 2: Create A New Post Or Page
Now, open a new post or a page on your WordPress website. As the Auto-Create Links feature is now enabled on your website, BetterLink automatically generates short links for you. Simply copy your short link from there if you need.
Now, you can find all the links on the BetterLinks dashboard. From now on, if you publish a page or post on your website, all the links will be added automatically here and you can manage them without any hassle.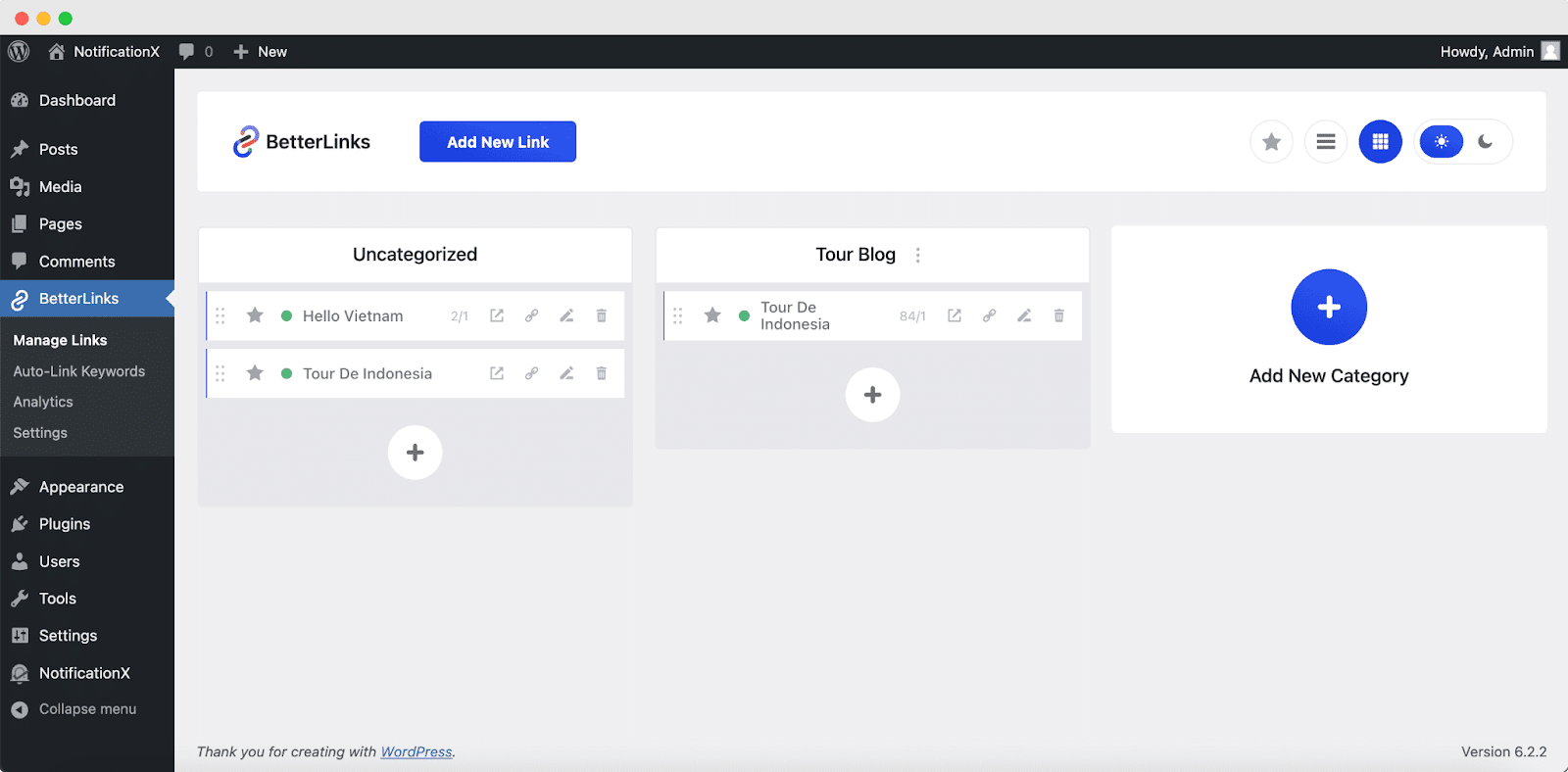 This is how easily you can automatically manage links in WordPress with BetterLinks. If you want to learn more about this feature, you can check out our documentation and reach out to our support team for further assistance.
🔗 Automate Your Link Management From Today
The new Auto-Create Links feature from BetterLinks is a super useful feature for marketers and all. If you want to streamline your link management process you should definitely try out this feature. So, what are you waiting for? Grab BetterLinks PRO now, if you have not gotten it yet, and automate your link management from today.
For more link management tutorials, tips, and tricks, please subscribe to our blog now. Also, join our Facebook community to share your thoughts if you want to get connected with digital marketing expats.