The rise of artificial intelligence has touched almost everywhere in the digital world. From generating copies to writing codes, the use of AI is a ubiquitous thing. The SEO industry is no different. Nowadays, marketers are also using AI for link building to speed up the link-building process. So, is this actually a good practice for SEO? Dive into this blog to learn the pros and cons of using ai for backlinks.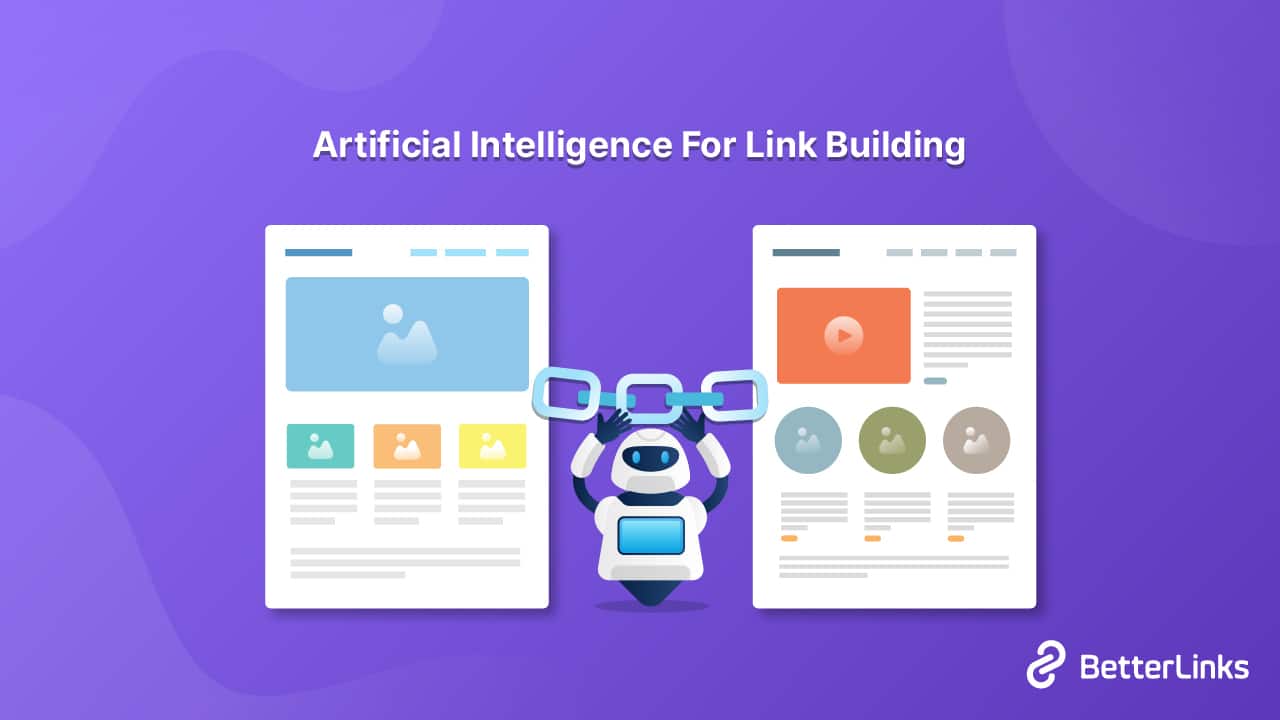 📖 Introduction To Link Building: Does It Help In SEO?
Link building is the process of getting hyperlinks from different websites to your own website for enhancing your search engine visibility. The whole process is also called backlinks. Acquiring backlinks from other websites helps to build domain authority for your website. And domain authority has a direct impact on search engine ranking.
The theory here is pretty much simple. If you have a website with a few backlinks and another which does not have any, then the one with quality backlinks will have a higher chance to rank on the search engine results. Therefore, link building is one of the most essential parts of search engine optimization.
To acquire backlinks, digital marketers search for relevant websites and reach out to them for a link exchange. Considering the industry relevance, backlink quality can be determined. If you earn backlinks from a higher authority website, it will be considered a quality backlink.
🤖 AI For Link Building: How AI Can Help In Link Building?
You already know what link building is. Let's have a brief on how AI is helping to create backlinks. While digital marketers, find relevant websites by manually searching them. AI can help to automate the process.
With a link building AI tool, you can find the relevant website in just a few minutes. In addition to that, these tools can analyze these websites and share insights with you. In the next parts of these blogs, we will discuss the pros and cons of using Ai for link building. So, you can decide whether to use AI for automating the link building process or not.
⭐ Pros Of Using AI For Link Building
Artificial intelligence can make our life easier by automating the work process. Let's see the advantages of using AI for link building below.
🔵 Better Efficiency & Speed
When you are looking for a perfect backlink match, you may have to search for a long time to find a relevant website. However, with an AI tool, you can analyze a huge amount of data and find the relevant website with ease. So, you can focus on something else and let artificial intelligence work for you. It will not only save you time but also speed up the whole process.
🔵 Improved Accuracy & Relevance
We have mentioned earlier that AI algorithms can help you analyze a huge amount of data and find your relevant website. When you set up the algorithms with your preferred matrices, it will find your desired websites without the need for your research. Besides, according to the parameters that you set, AI will identify the most authoritative or relevant websites that you need for link building.
🔵 Enhanced Outreach & Relationship Building
AI tools can help you to craft the perfectly personalized outreach email for a website that you want to get backlinks from in a few seconds. With a personalized email, you will have more chances to get a better response. Automating the communication process with AI will also save you time by sending emails to websites that are a match for you.
⭐ Cons of Using AI For Link Building
While AI for link building has numerous advantages, you can find some disadvantages of AI backlinks building below.
🔴 Lack of Human Touch & Creativity
Even though artificial intelligence can save a lot of your time, it lacks the human touch and creativity. Based on the algorithm, AI will search for relevant websites. It will only show the websites that meet the criteria you have set. However, there could be a chance to miss out on good prospects which may not align with all the criteria. In these situations, AI can not make exceptions and pick the website.
🔴 Potential For Spam & Unethical Practices
AI tools can find all the relevant websites for any industry, which is also an opportunity for spammers to share spam comments on these websites. So, even though AI link building tools can come in handy for the SEO specialist, the spammers can also take advantage of using these tools and find the relevant websites' unethical practices.
🔴 Limitations & High Pricing Rate
AI-powered link building tools can make mistakes and find low-quality websites as potential link building opportunities. In addition to that, these tools are a bit costly when you think about individual SEO specialists. So, it could be hard for them to afford and use these tools for link building.
🔗 Utilize AI In Link Building & Improve Your Domain Authority
Even though AI for link building has a few disadvantages, SEO specialists can take their game to the next level by utilizing these tools. So, make the most out of artificial intelligence and improve your domain authority with quality backlinks.
Did you find this blog helpful? If you want to get more tips and tricks on link building, please subscribe to our blog now. Also, don't forget to join our Facebook Community.