For better organization of your website links, you must opt for a system that allows you to store many links simultaneously and access them easily. We recommend using the link category for this purpose. What's the best way to organize links by category? Your search for a solution ends here. Here's how to use the link category seamlessly.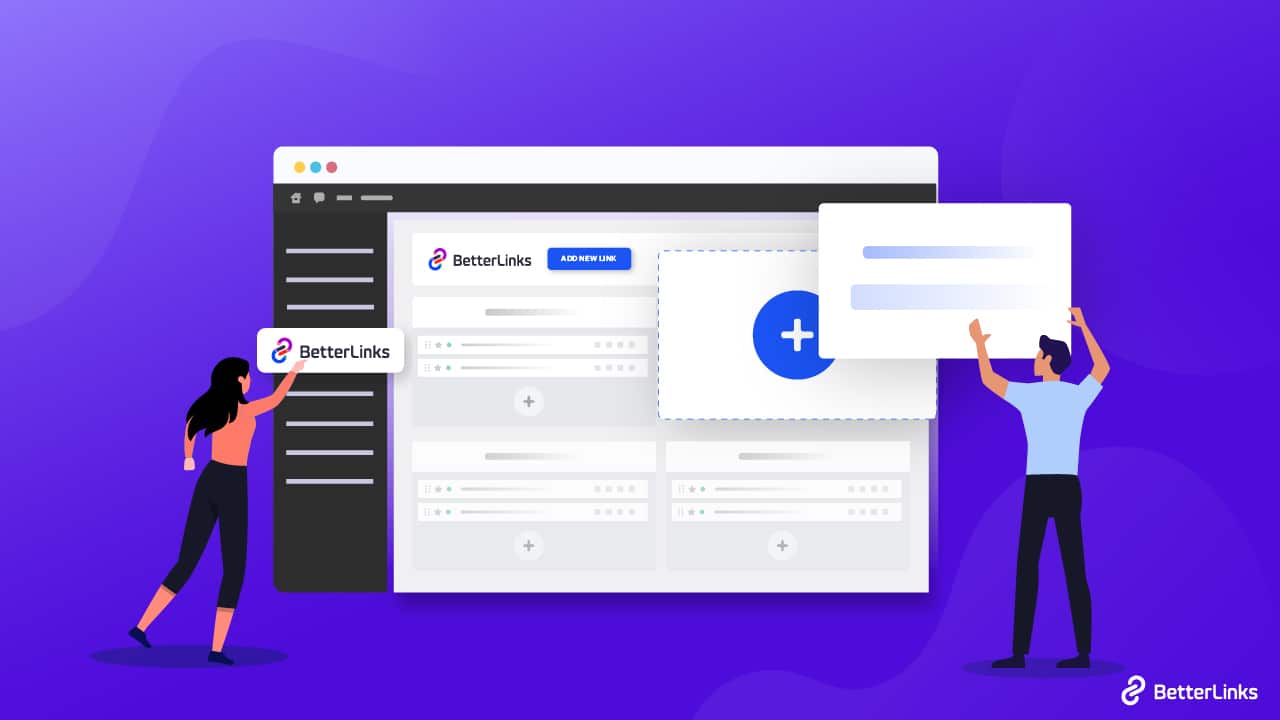 🤔 Why Should You Use Link Category For Your WordPress Website?
Before diving into the link category tutorial, let's find out why we should manage links in categories. Well, when you just launched your website, there were fewer pages and posts. But with time, URLs increase, and it becomes harder to manage all links. Let's check out why you should use the link category for managing links.
You may create a group for all links that go to the same website or all links that occur on a specific post or page. This might help you determine which external websites drive the most traffic to yours or how effective the links are on one of your landing pages. Thus, you should use the link category.
The number of links on your site will increase as it expands. Finding and improving each of your links, not to mention monitoring their effectiveness, may become more challenging as a result. For instance, it gets more difficult to test how well links from various landing pages perform the more links you have.
This feature, the link category, is also useful for affiliates. You can keep all your important tracking links in the same category and manage them smoothly. In this way, you can use their links for performances or easily copy and reuse them whenever you want.
Also, if you import links from other plugins or sources and want to keep track of them separately, then the link category is a savior for you. You can keep all imported items in one category and analyze or reuse them easily from there.
Utilize BetterLinks To Access Incredible Link Management Features
After realizing the importance of using link management, the next concern is how to get this stunning functionality. If your website is built in WordPress, then BetterLinks, the ultimate link management plugin, can save you. This stunning freemium plugin has a link category feature, and it's free. From the start, when adding a new link, you can create categories. You can keep the same link under multiple categories, add tags, create separate categories automatically for imported links, and the list goes on. 10,000+ devoted users have already used BetterLinks for link management, and that number keeps growing.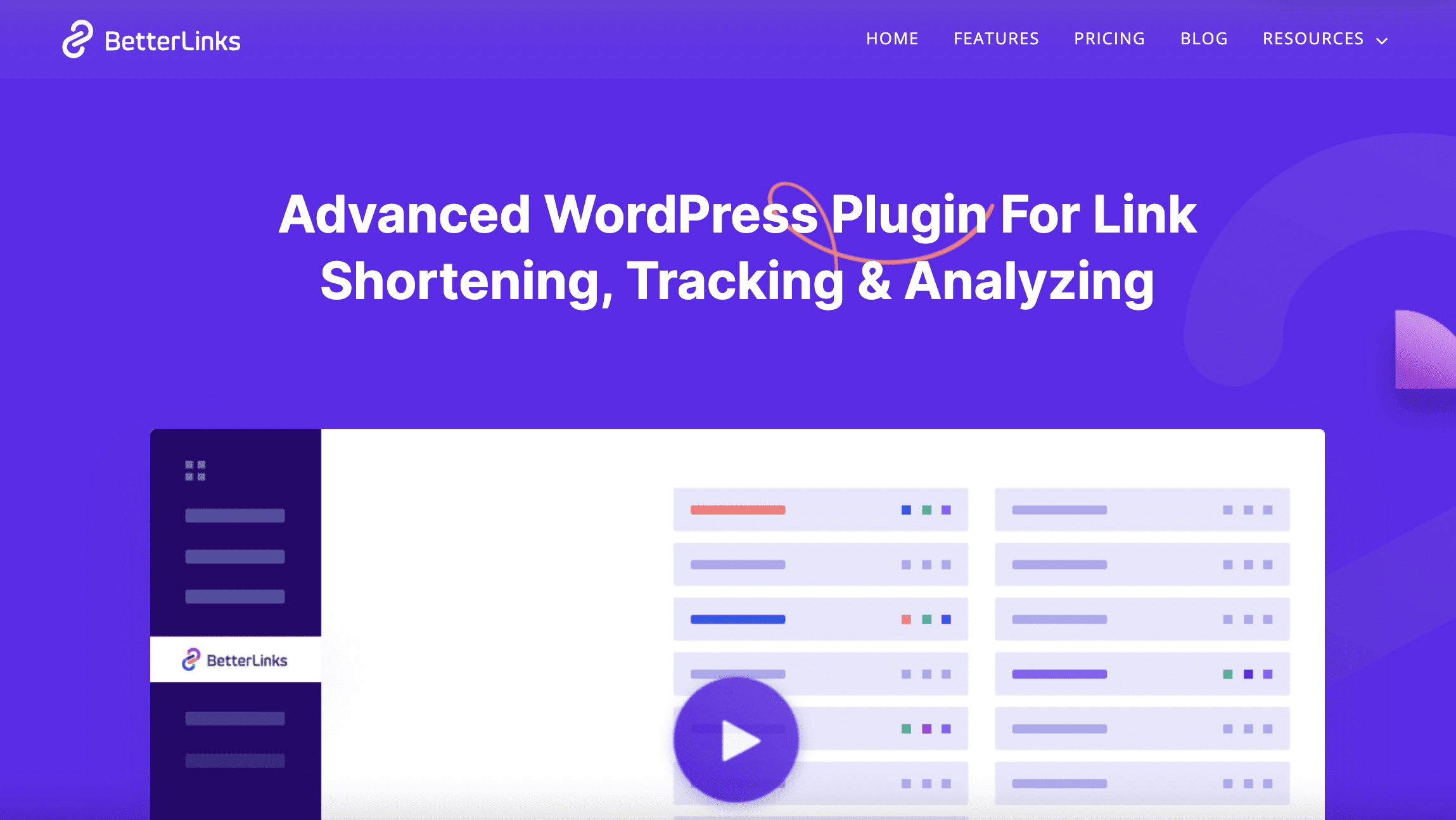 Step-By-Step Guideline: How To Use Link Category To Organize Your Better Links
If you want to organize links using the link category, then just manage for 5 minutes and follow this step-by-step guideline. Before jumping into the tutorial, you must install and activate BetterLinks. And then start reading the steps.
Step 1: Create A New Link Category
In the WordPress dashboard, go to "BetterLinks" in the left-hand menu. First, navigate to BetterLinks → Manage Links. There you will find an option to create new categories.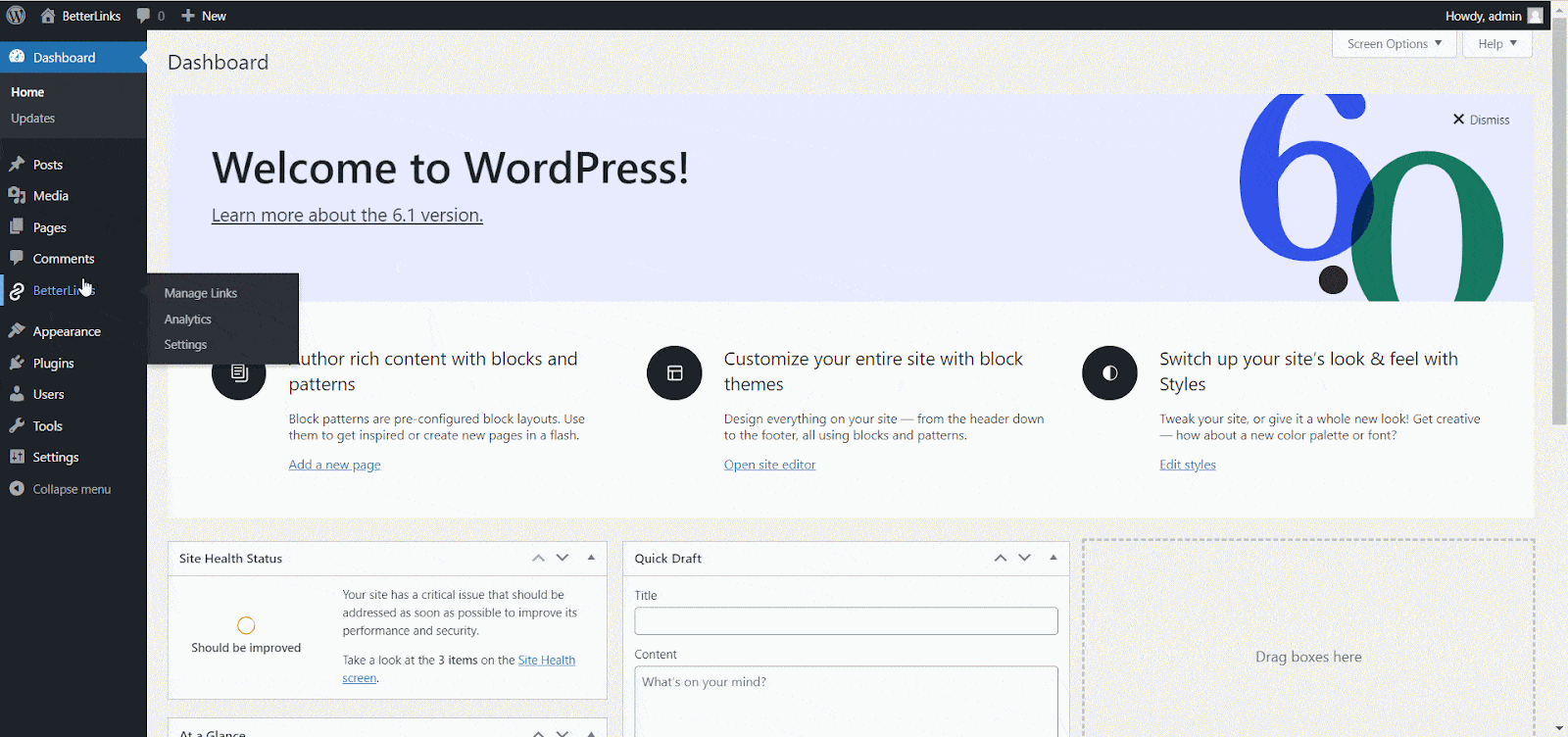 To add a new category, go back to your BetterLinks dashboard. Click on the 'Add New Category' button on the right-hand side of your dashboard and give your category a name. Hit the 'Submit' button when you are done.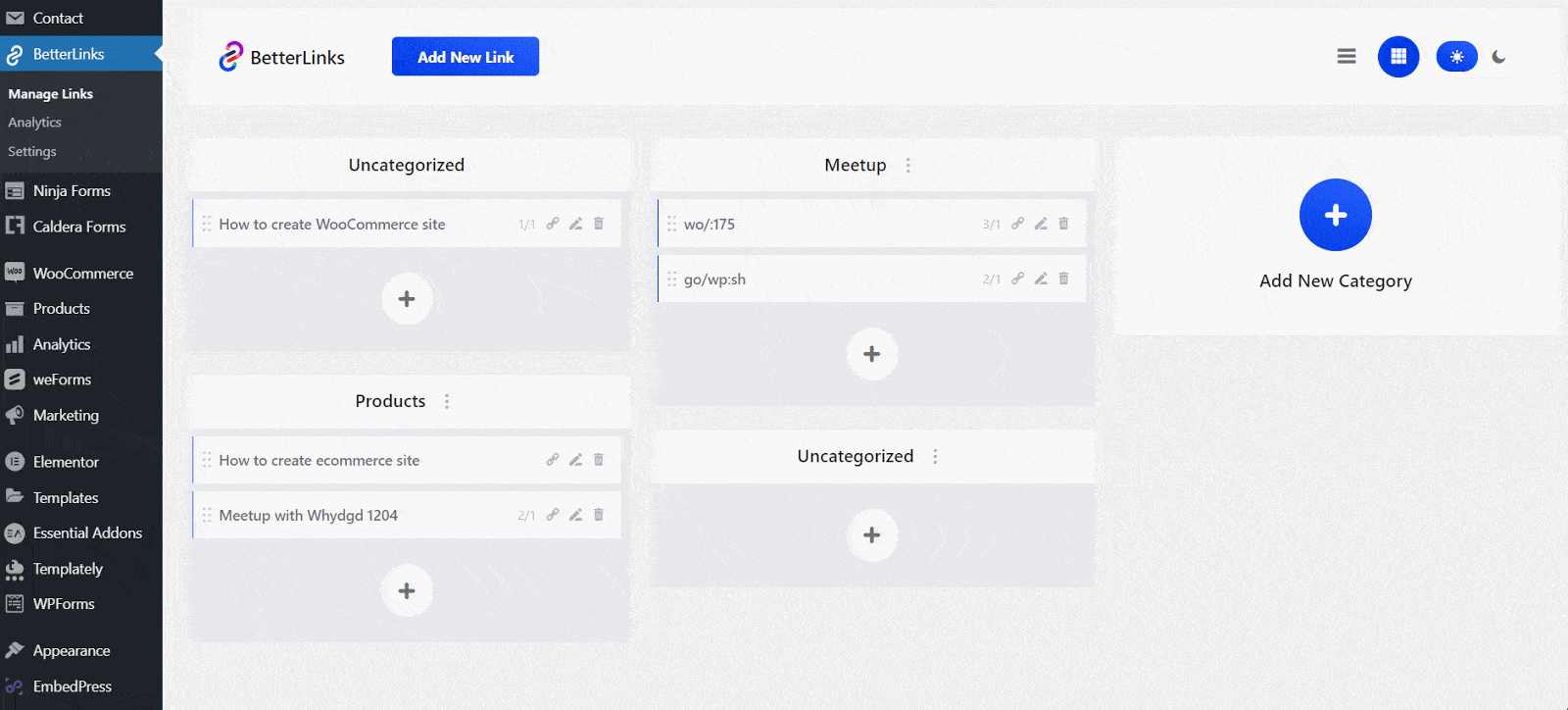 Step 2: Add Better Links To Your Categories
Afterward, click on the '+' icon under a category. There, you can add new links under each link category. A popup will appear, as you can see below, and you have to fill up some mandatory fields like Title, Redirect Type, Target URL, and Target URL. You can manage your shortened URL from there. Besides, you can add Descriptions, Category, and Tags as per your preferences. You can create tags instantly in the input field or use previously created tags for the newly created link in BetterLinks. It is an optional field. Tags will help you categorize new links efficiently.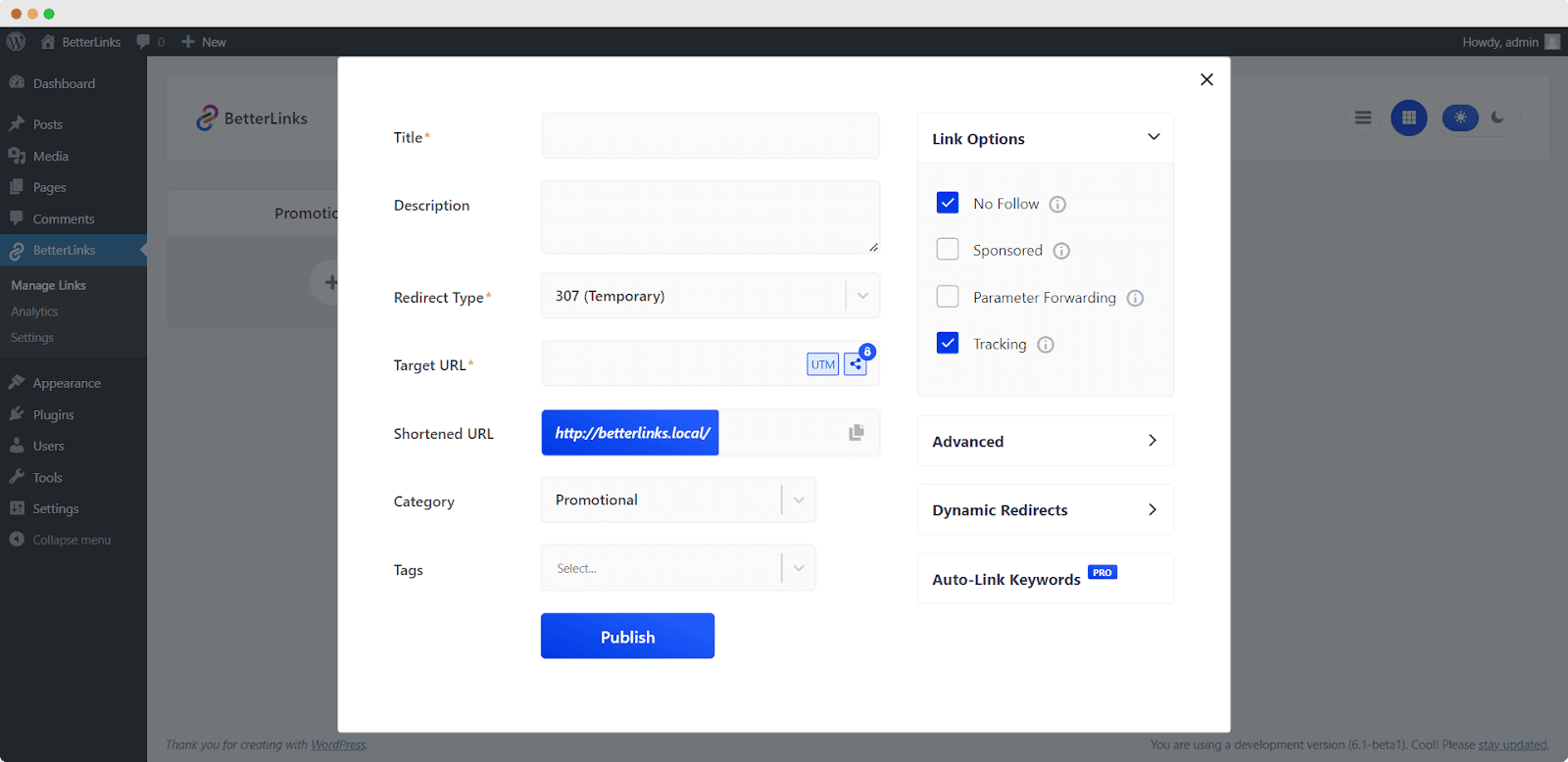 Thus, you can easily create a link category in BetterLinks and organize links under it. With BetterLinks, managing links is so smooth and easy.
For Better Understanding, Check Out The Video Tutorial
Step 3: Analyze Your Categorized Link Performances
BetterLinks also helps you analyze every link's performance. You can easily analyze every link's performance in different categories. There is a separate tab called 'Analytics'. From there, you can analyze links using different parameters.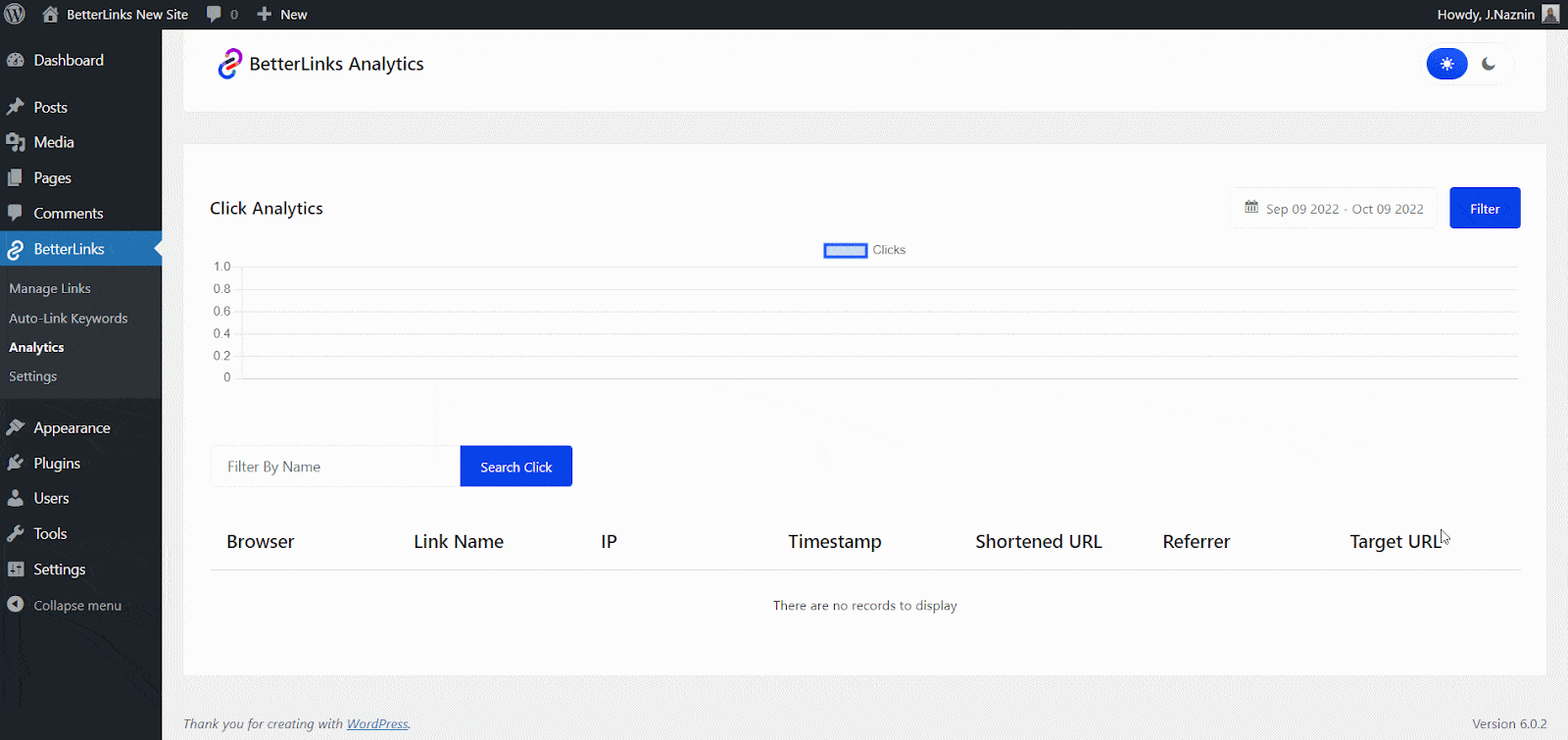 Get Started With BetterLinks And Organize Links Better
As your site expands, tracking your links becomes increasingly difficult. It can be more challenging to analyze how linked links work and determine how to best optimize them the more you have. You can manage your links more easily by using link groups, and you'll learn how well each group is performing.
So what are you waiting for? Get started with BetterLinks and start organizing links by link category.
Also, subscribe to our blog to learn more about managing your site smoothly, and follow us on Twitter for the latest updates.