A vast range of industries, starting from major businesses to local restaurants, use QR codes for many use cases today. You may have seen or heard about QR codes. Have you ever thought about how QR Code can benefit your business? There are a lot of benefits of Quick Response Codes. So, here we are with the best 5 free QR code generators with an easy guide to create them in a few steps.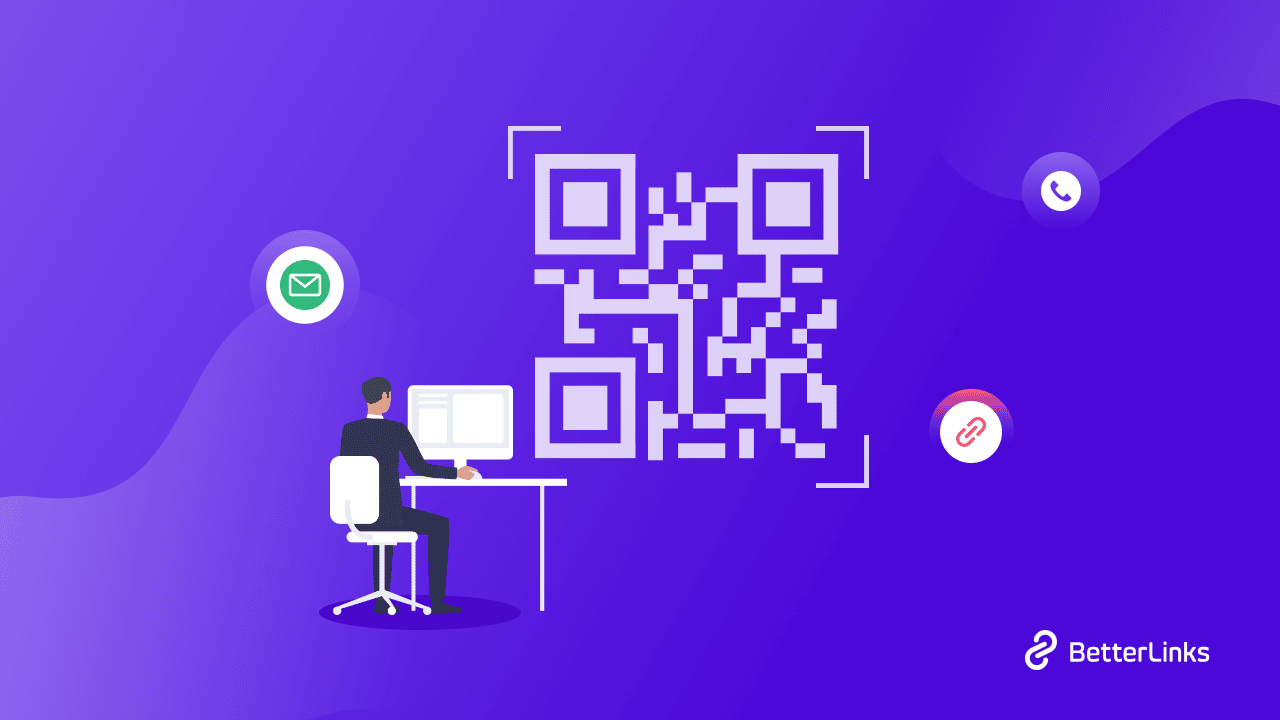 In this technology-driven world, most business enterprises are converting to newer digital marketing methods. And one of the most popular processes in this fast-paced digital era is the use of QR codes. Before moving to the top 5 free QR Code generators, let's first know the advantages you can reap out of using QR Codes.
Benefits Of Using QR Codes & When To Use Them
The emergence of modern and faster technology made people utilize their smartphones more than ever before. It has become a matter of transferring information from one person to another, from a business to the customer within the least possible time. Consequently, using QR codes has become one of the most used marketing channels nowadays.
QR codes can be applied on billboards, magazine advertisements, websites, restaurant menus and what not. When you scan this code with your smartphone, it will provide you with all the details you need about that particular topic or piece of information. Let's have a look at the benefits of using QR codes for use cases
⭐ QR Codes Are Engaging And Time Saving
QR codes are fast and easy-to-use. From directing the audiences to your website to product promotional advertisements, QR Codes serve different purposes. It can grab the attention of the viewers instantly. The visitors also can get access to the information quickly. So it saves time yet serves the exact purpose.
⭐ QR Codes Take Small Space And Lower Cost
QR codes can be an alternative to printing pages after pages for menus, brochures, receipts, books, schedules and so on. It can be a replacement for a significant number of printed materials. As a result, a lot of space and money is saved.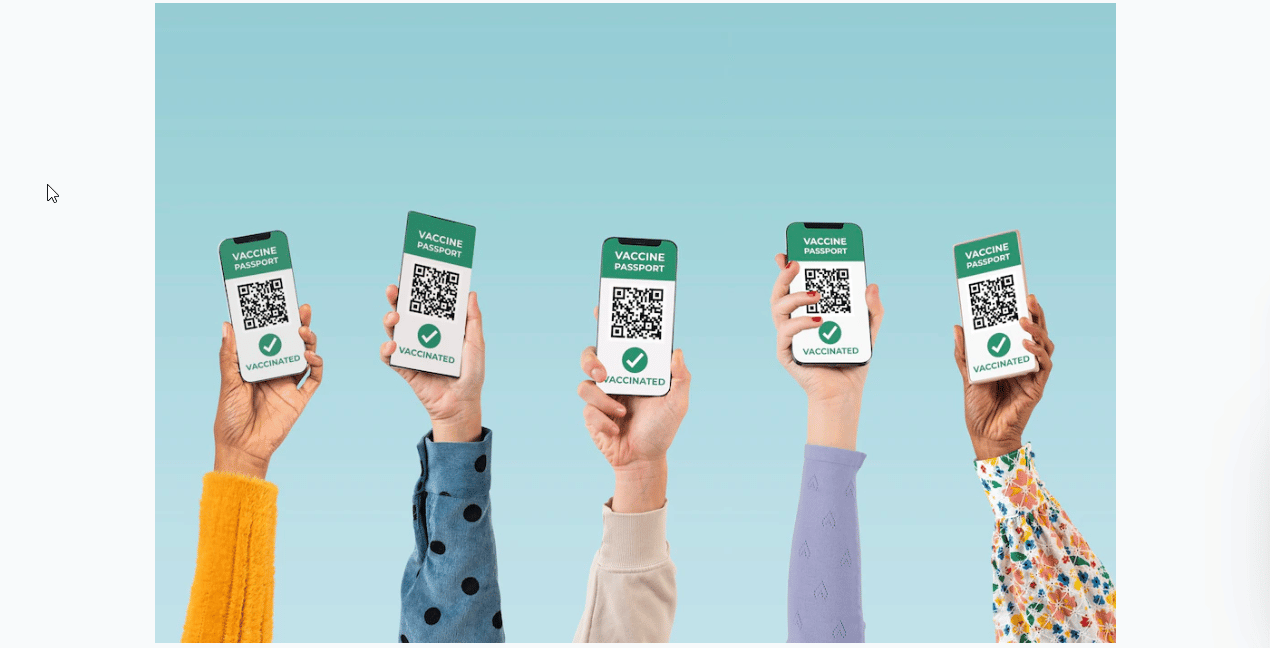 ⭐ QR Codes Can Be An Environment-Friendly Option
QR Codes are small and can be placed anywhere. It can significantly reduce the amount of printed content. That means you need to print fewer papers. The less you need to print, the more environmentally sustainable it becomes. 
⭐ QR Codes Are An Effective Call To Action
You can easily link QR codes to product details, video tutorials, audio content, landing pages and the list goes on. By adding a QR code with your 'Call To Action' statements, you can have the audience on the board instantly. So now, it's time to know about the top 5 free QR code generators.
List Of The Top 5 Free QR Code Generators
By now, you have already known the advantages of using QR codes for your business. QR codes are very easy to generate that you can create only in just a few clicks. There are many free QR code generators available online. You can use any of those.
1. QR Code Monkey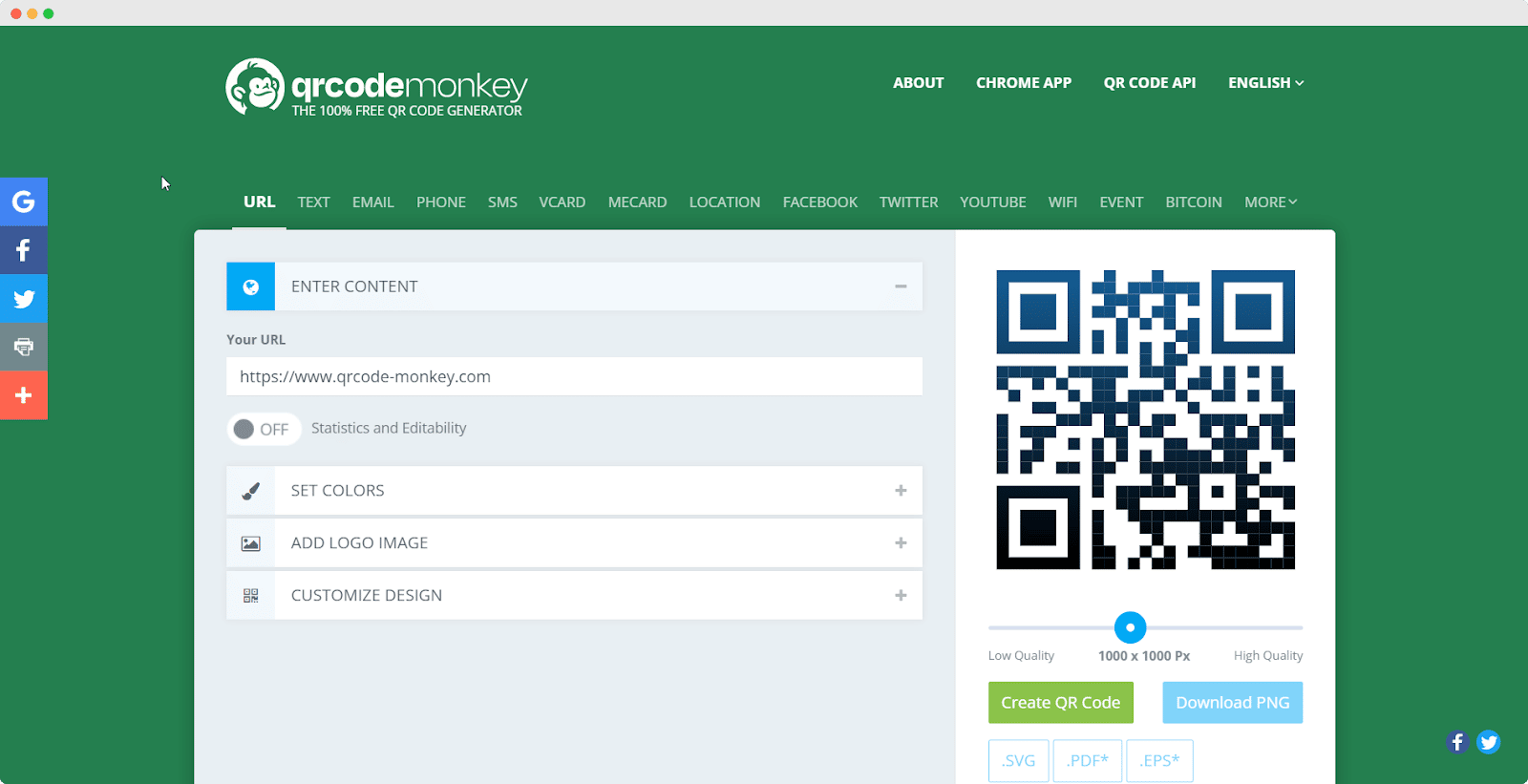 A popular free QR code generator tool is QR Code Monkey which offers many useful features. You can generate a specified QR code for texts, URL, email, phone, SMS, Vcard, location, Facebook, YouTube, WiFi,event, app store and more. This free QR code generator lets you add colors to the code and you can also add logo, images. By adding a logo to the code, your brand logo becomes the center of attention on your QR Code, making your company readily recognizable.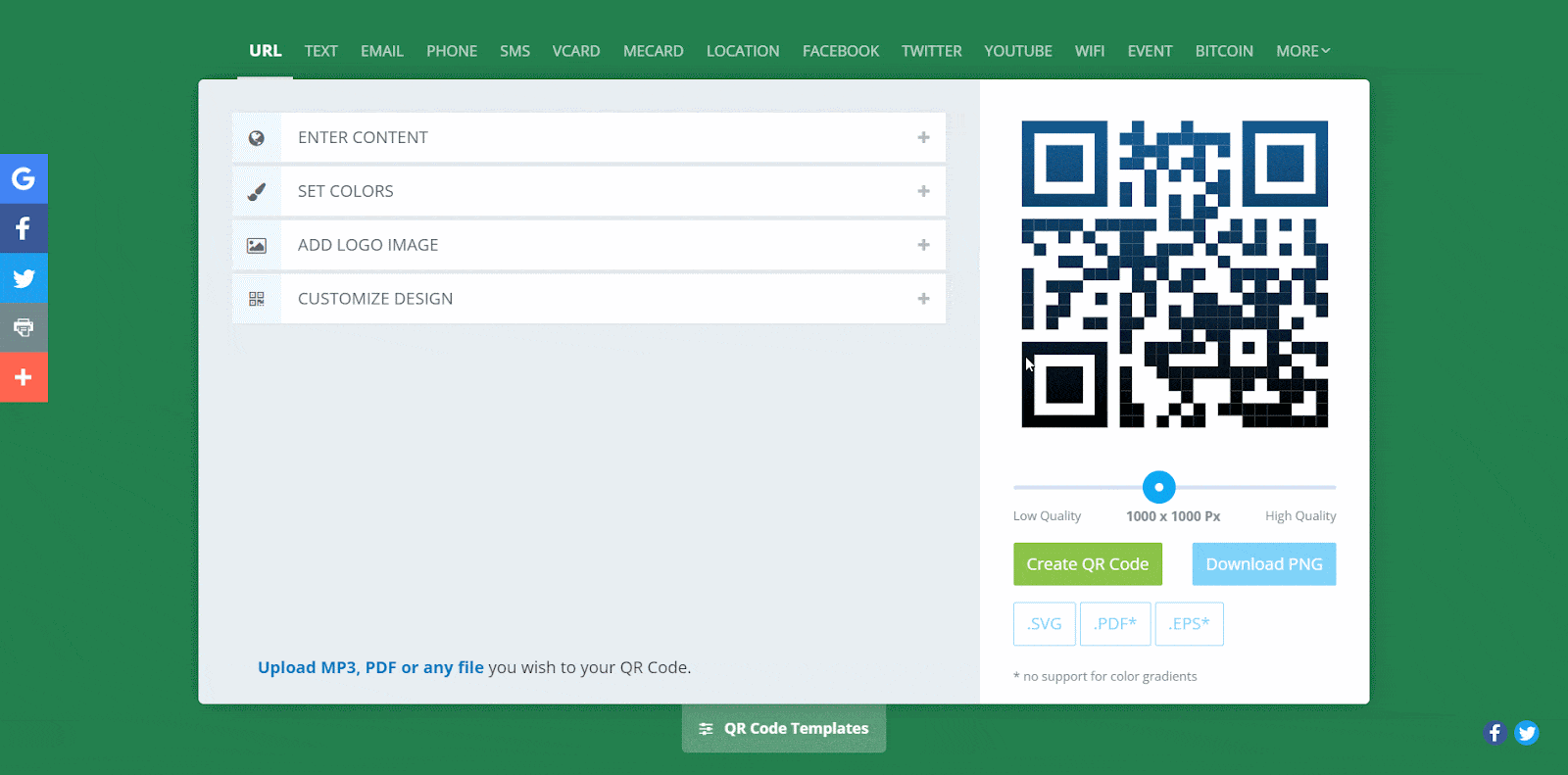 There are premade QR code templates to pick easily. You can download the generated codes in .SVG, .PDF, or .EPS format. Your QR codes can be customized in different shapes and frames with this efficient free QR code generator.
2. QR Code Generator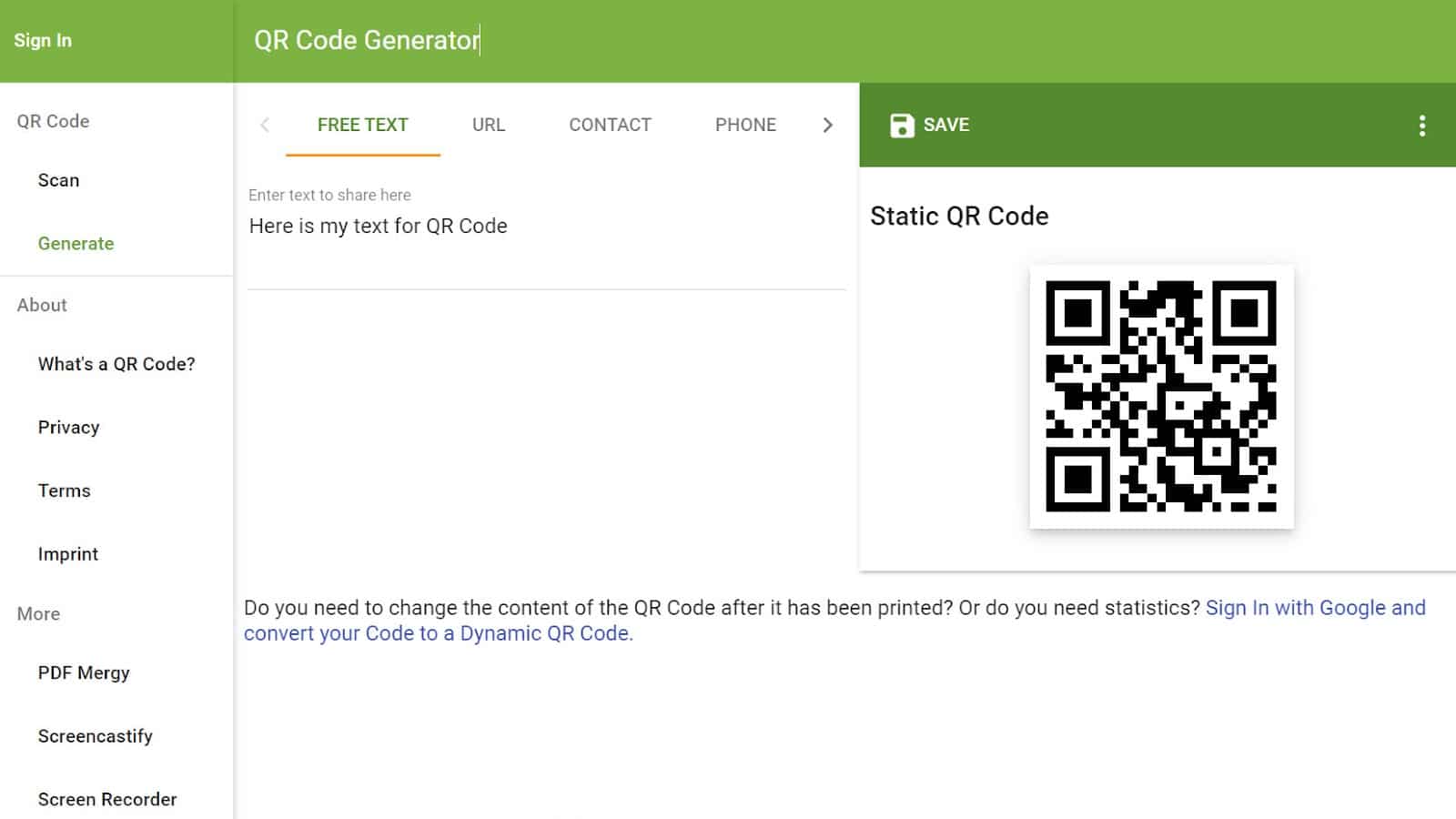 QR Code Generator is one of the most used free tools for generating QR codes and is super easy to use. You can opt for plain text, URL, Wi-Fi, email, SMS, Twitter, or Bitcoin to generate codes with QR Code Generator. There are also several customization options available for the QR code you generated. You can keep it plain black and white or may add colors and frames if you want.
Static or dynamic, both types of QR codes can be created with the QR code generator. You can also keep margins. If you want to explore extra features, you need to create a "free" account and test out the options for 14 days. However, if you only need a free QR code for a one-time project, this can be an option to choose.
3. QR Tiger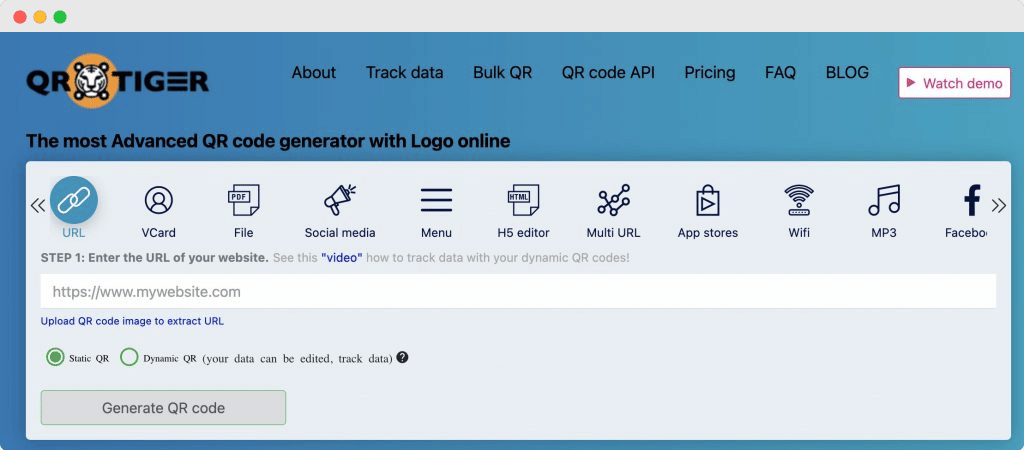 For generating dynamic QR codes, QR Tiger can be a good choice as a free QR code generator. Along with links, email, WiFi, vCard, you can create codes for menu, multi URL, YouTube, Instagram, Pinterest etc. For Static QR codes, you are allowed for unlimited scans, but dynamic QR codes have a restriction of 100 scans.
If you go for using dynamic QR codes, you can track and update any URL hidden behind your QR codes. For serving more professional purposes, it provides a bulk QR code generator and a QR code generator API.
4. QR Stuff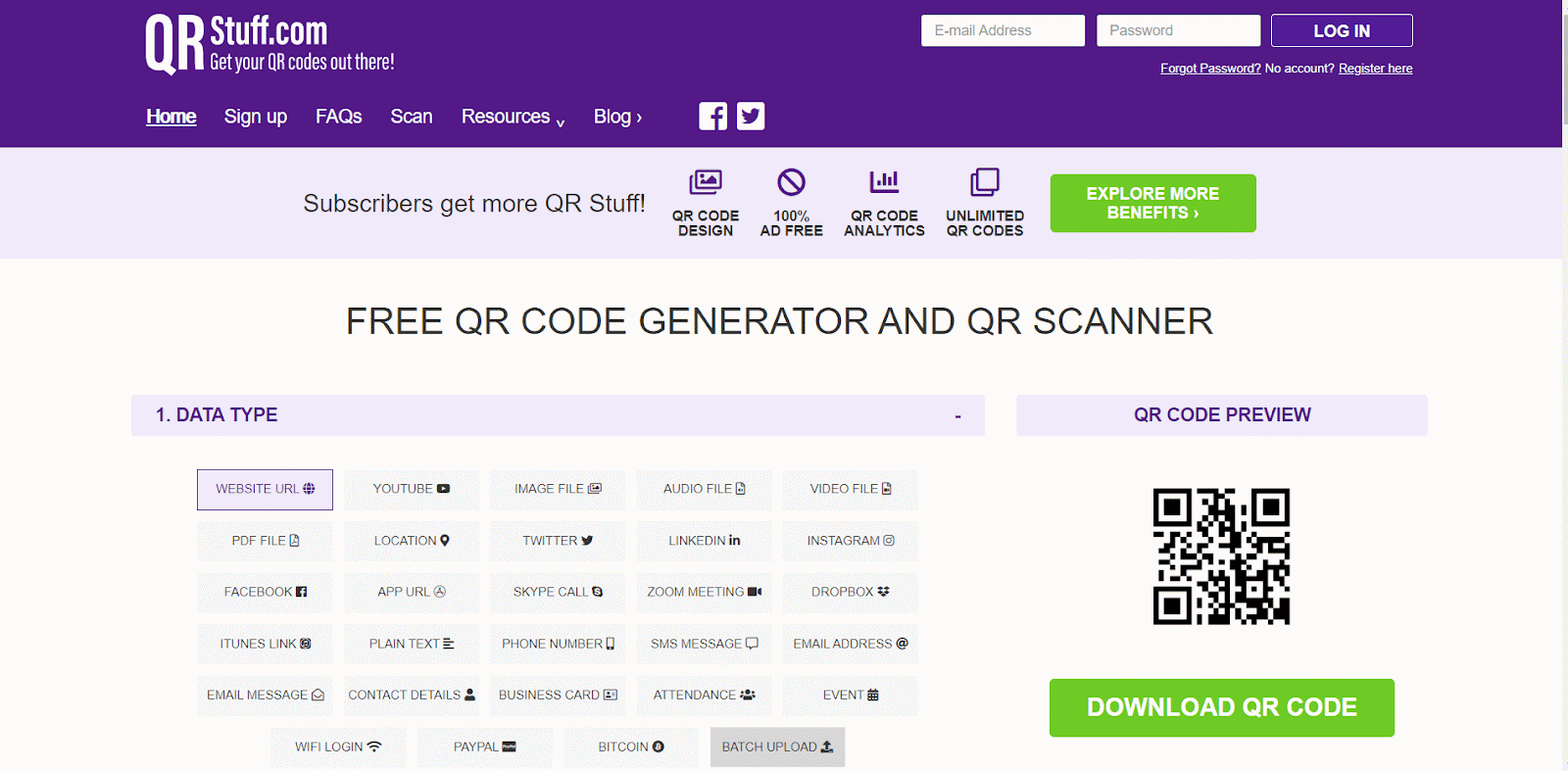 If you want a free QR code generator, QR Stuff can be another option to go for. With this QR code generator, you can create a simple QR code for whatever data type you desire. This might be a URL for a website or app, a location, an image, a Skype call, Dropbox, plain text, a phone number, SMS, email address, an event, a Wifi login, a PayPal address, and so on.
You'll need to fill out fields on the second Content tab after you've chosen the data type. The most significant part is that QR Stuff allows you to generate QR codes for different types of content.
5. TEC-IT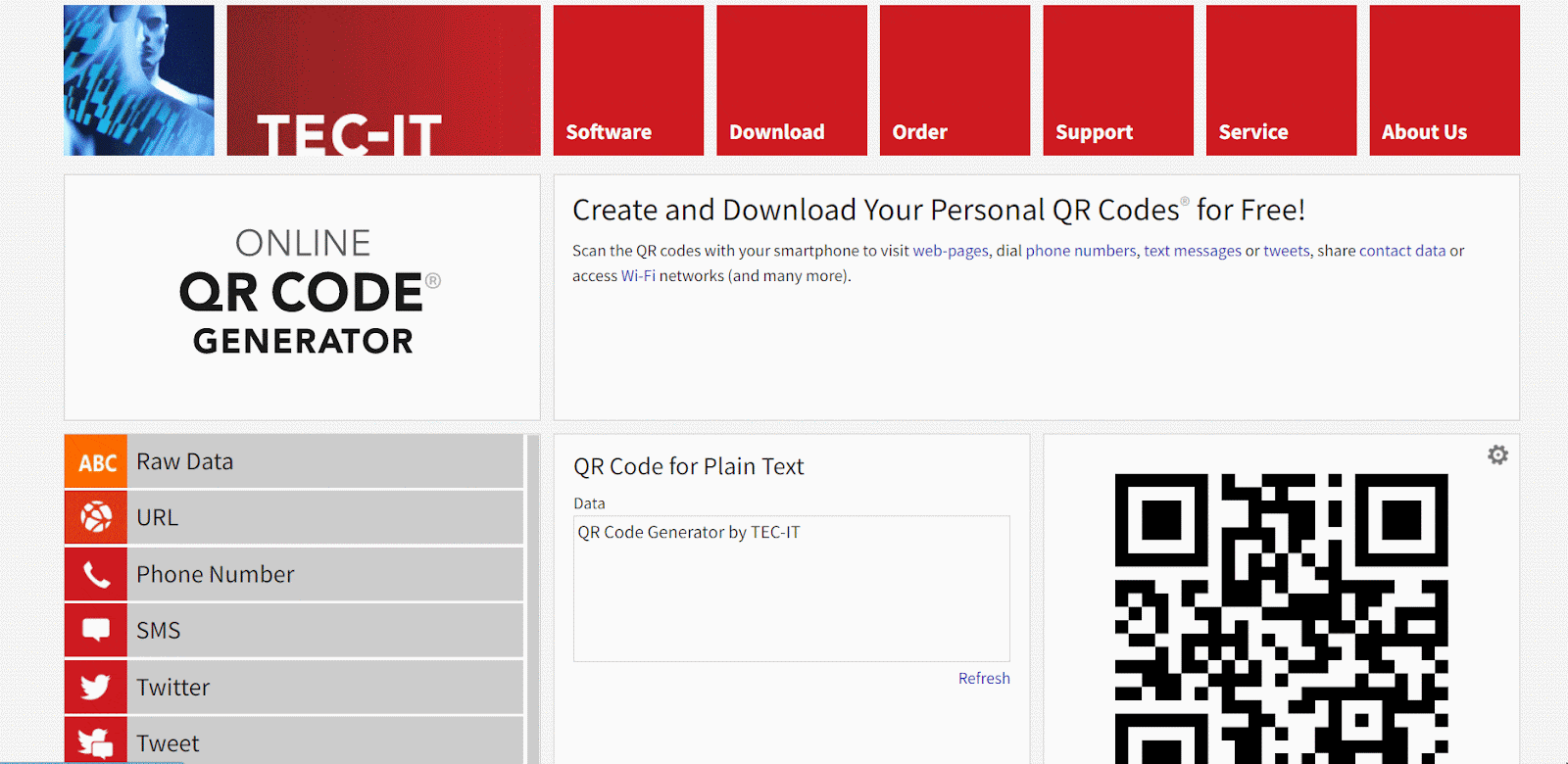 TEC-IT is another powerful free QR code generator having many options to generate QR codes. Such as, URL, phone number, Twitter, SMS, WiFi, Emails, MeCard, SEPA etc. All you need to do is to enter your content in the assigned field and generate the QR code.
There are plenty of free QR code generator apps that you can use to fulfill your needs and requirements. These free QR code generators are super easy to use and you can try out different colors, shapes, and layouts if you want. Now it's time to check out quick step-by-step guidelines to generate QR code for free with these tools.
How To Create QR Codes Easily In a Few Steps?
As mentioned above, QR Code Generator is a free app that is commonly used to generate codes. For the tutorial purpose, we have picked the QR Code Generator.
Step 1: Select The Content-Type Of QR Code
First, go to the QR Code Generator's website and you will find multiple options to select the content type you want to generate codes for. Here we want to create QR code for a URL, so we have selected 'URL'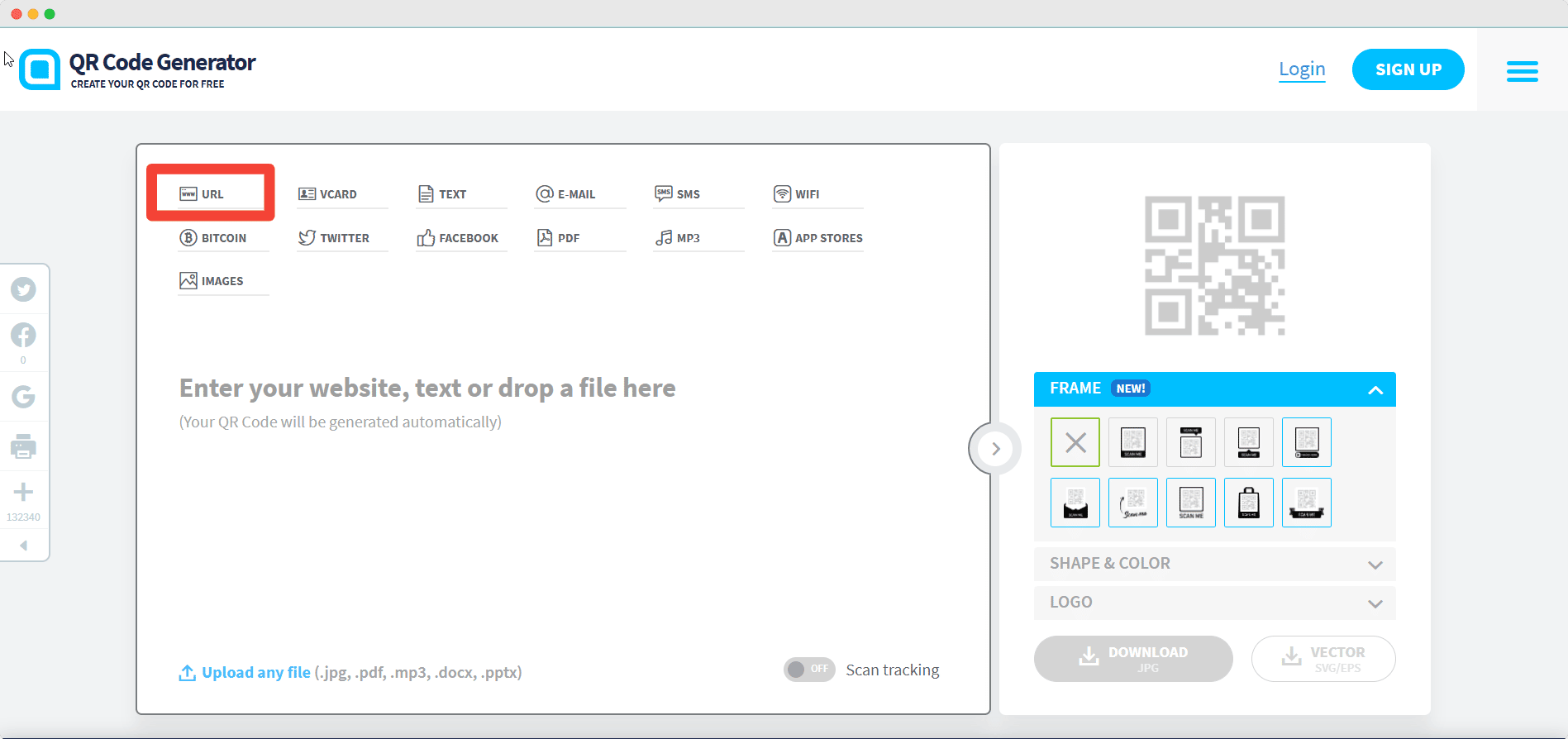 Step 2: Enter The URL Of The Website
In the relevant field, place the name of the URL of the site you want to generate the QR code for; and your QR code will be automatically generated.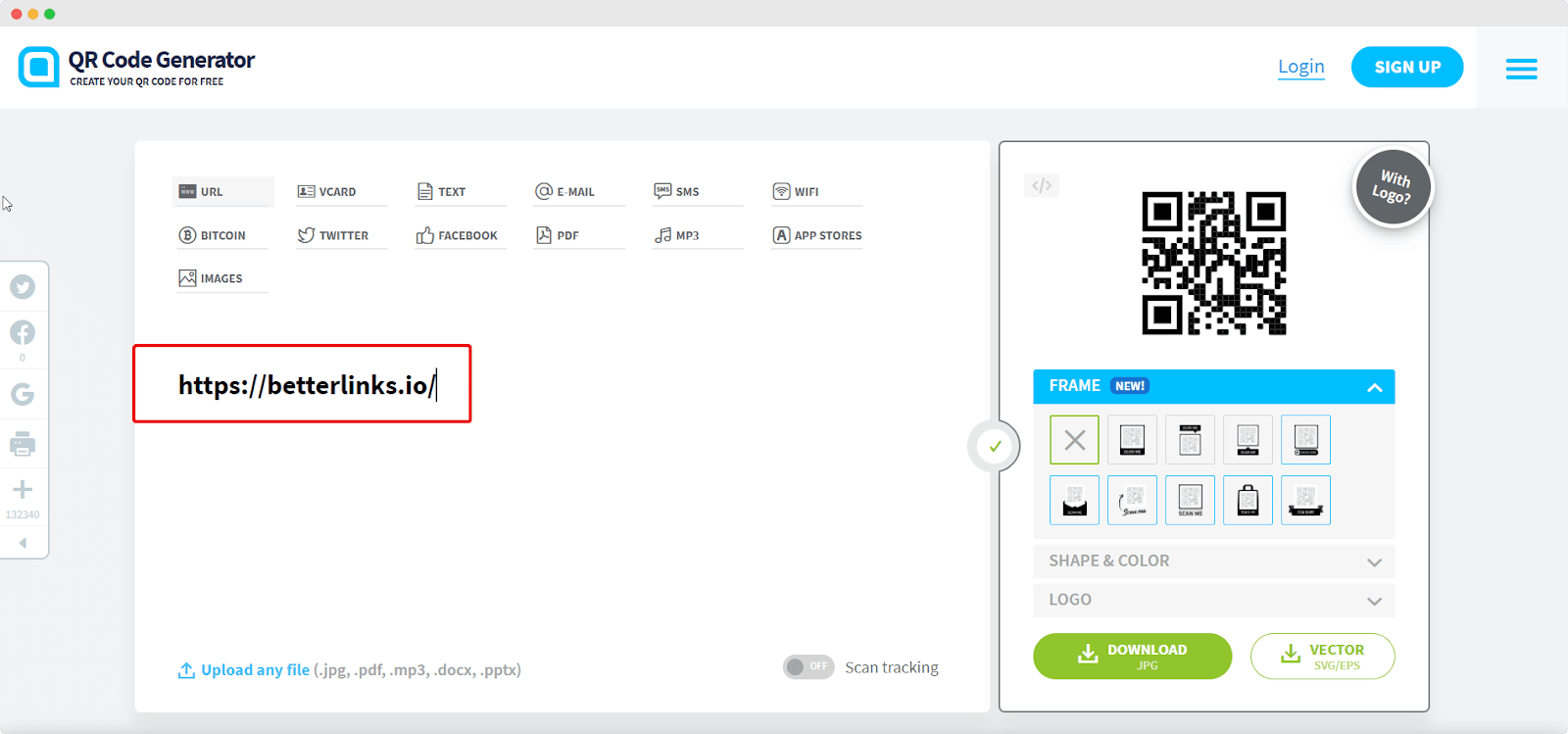 Step 3: Customize The QR Code's Appearance
You can personalize the generated QR code with added frames, color, logo and others. Choose however to prefer to be your QR code.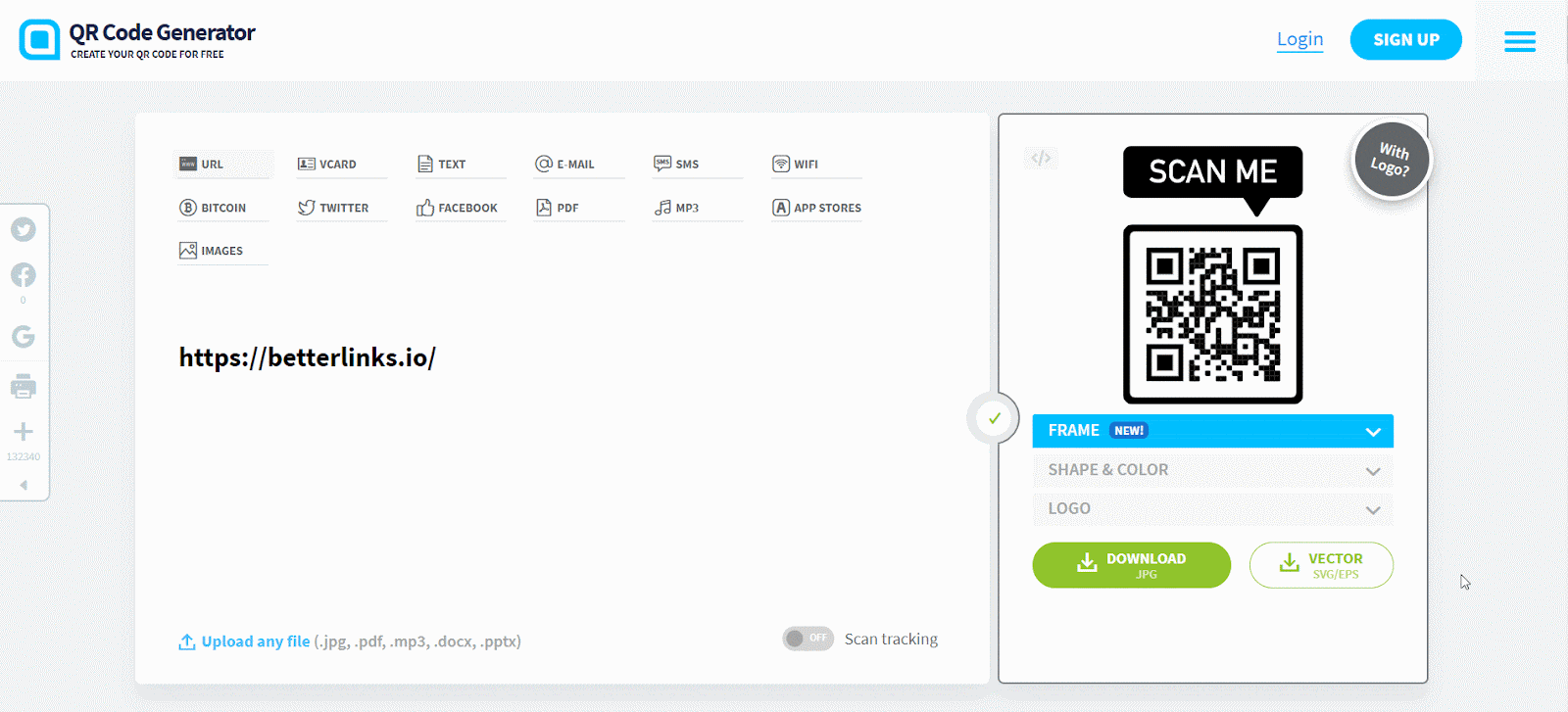 Step 4: Download The Generated QR Code
In this step you need to download the QR code you generated. Click on the download button and you will be all done. You can download it in SVG or EPS format as well if you want. Thus you can easily create QR codes quickly following the easy steps in just a few clicks.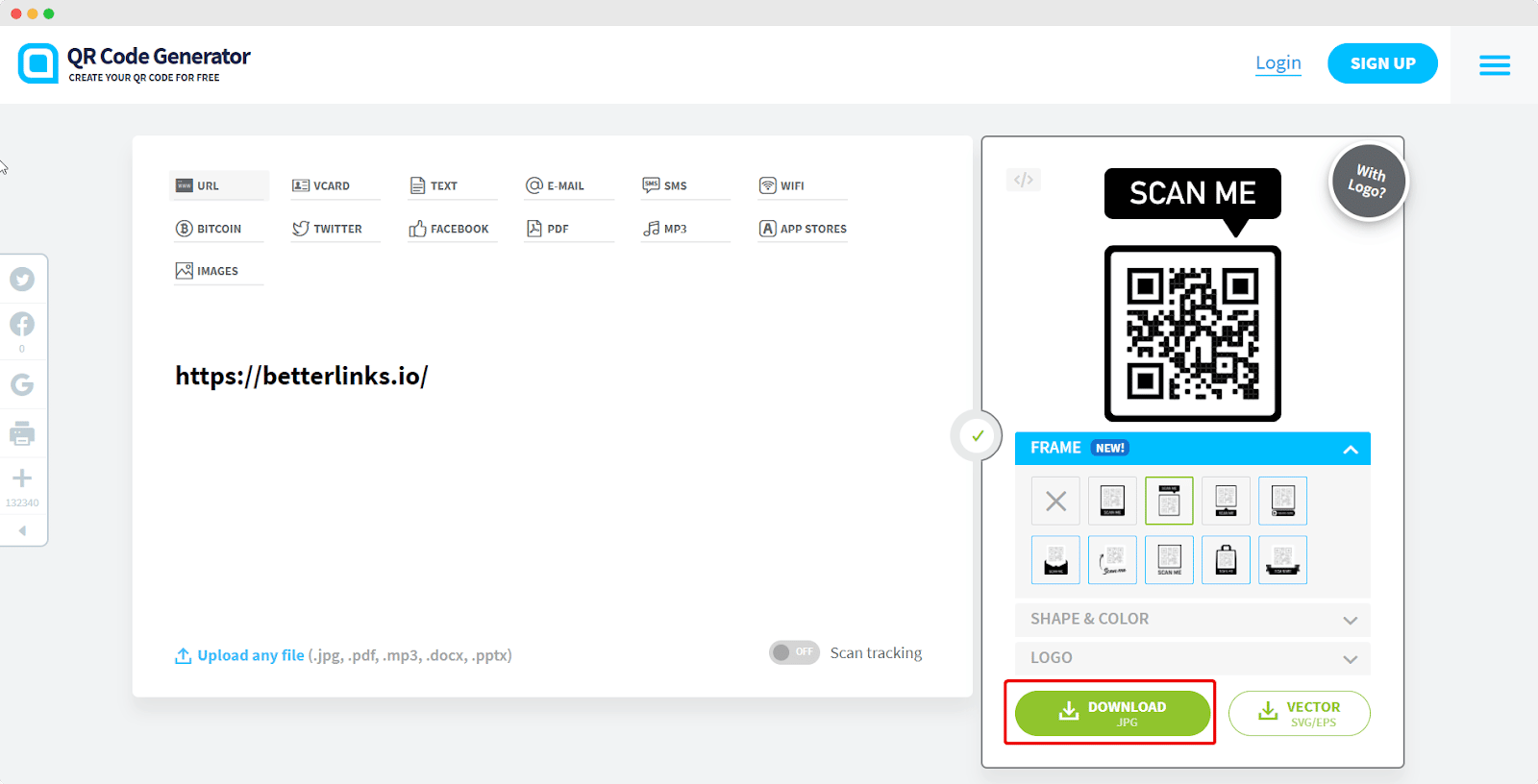 Bonus: Generate QR Code In WordPress With BetterLinks
Most firms and business enterprises are adopting newer digital marketing methods in this fast-paced digital era, and one of the most popular is the use of QR codes. There might be some cases when you may need to maintain multiple links for what you want to create QR codes. If you want QR codes for many shortened or redirect links, you can use BetterLinks as an efficient QR Code Generator.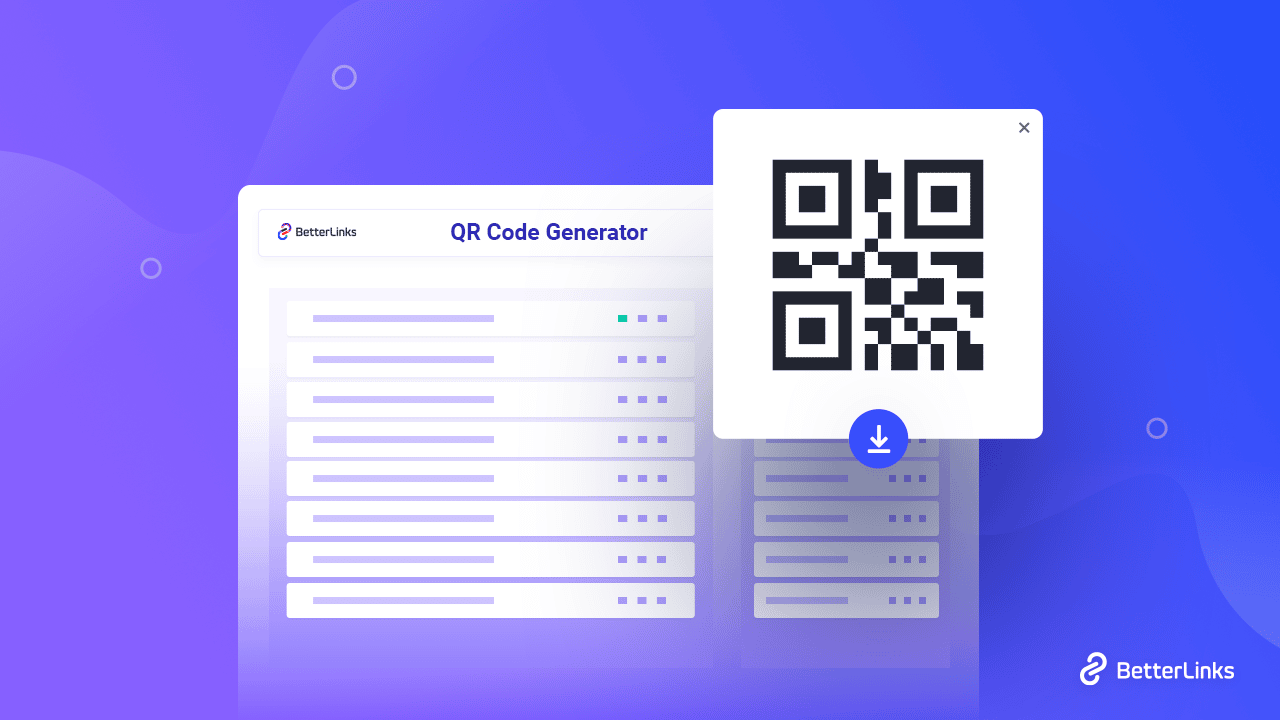 BetterLinks is a powerful link management solution with a particular feature to generate QR codes for shortened or redirect links that you can easily create following a few simple steps..
How To Generate QR Codes With BetterLinks?
This super useful feature of BetterLinks can help all WordPress marketers across the world to manage links with QR codes. Now it's time to generate QR codes with BetterLinks' QR code generator
Step 1: Enable The QR Code Generator
You must first enable the BetterLinks QR code generator before you start the process of creating a QR code for your preferred URL. To do so, you must go to BetterLinks → Settings from your WordPress website's dashboard.
All you have to do is choose the 'Enable QR Code Generator' checkbox under the 'General' tab, as seen below. The BetterLinks QR code generator will be enabled immediately, and you will be able to generate codes for any existing and new links registered on your plugin.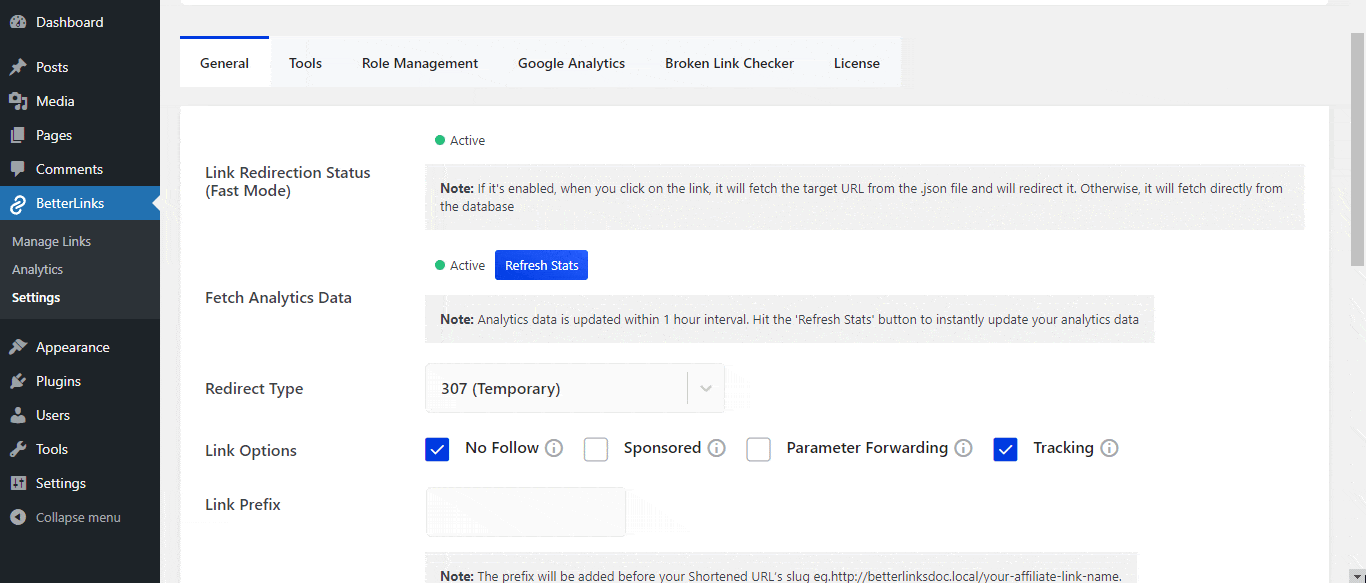 Step 2: Generate QR Codes Quickly
The next step is to create a QR code for the required web page link. But there's one thing to remember first: before you generate the code for the website, you need to have a URL published with BetterLinks. If you're a first-time user, take a look at our step-by-step guide to see how simple it is to build and manage links with the ultimate link management solution.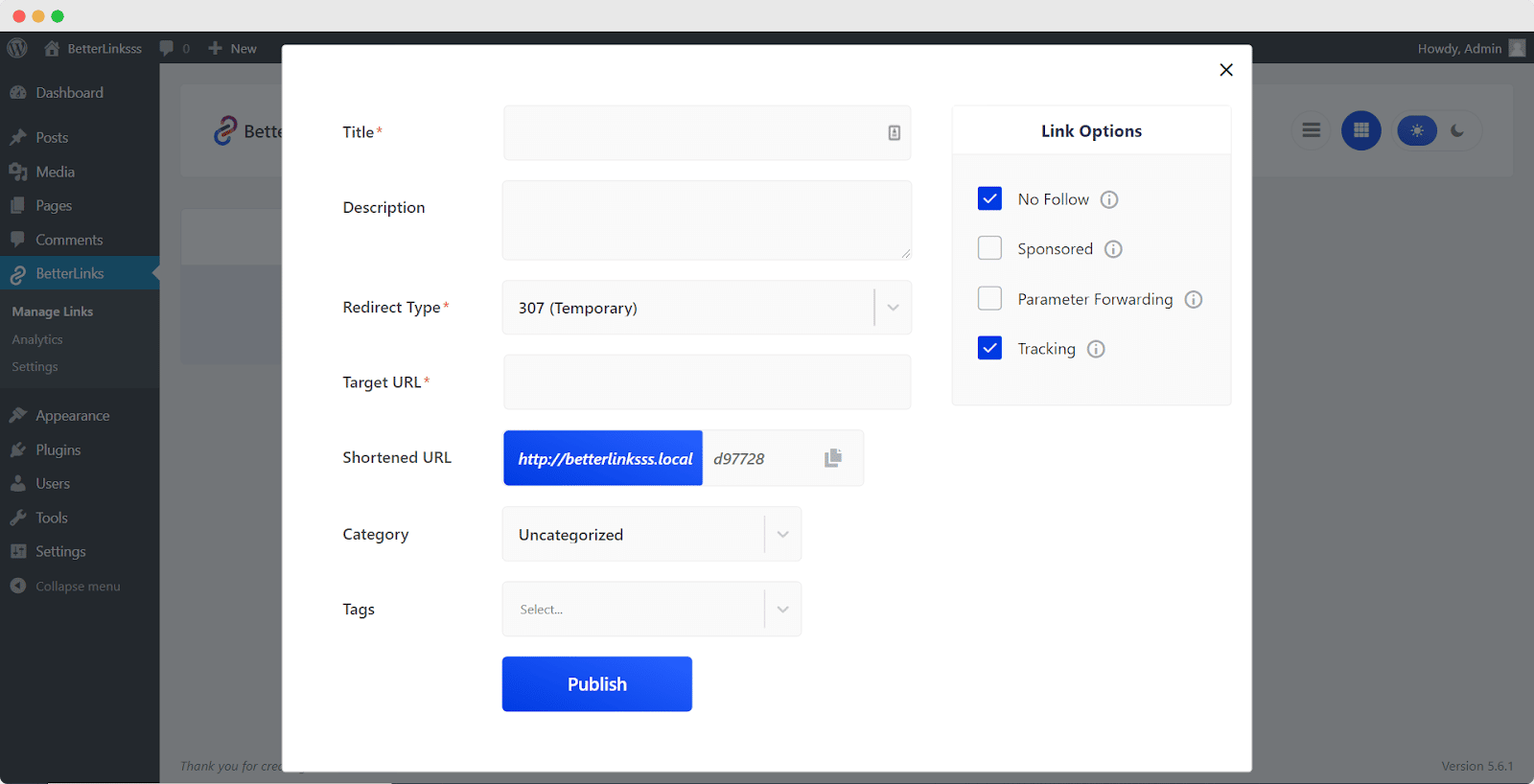 If you already have links on your BetterLinks plugin and have completed Step 1 as described above, simply go to BetterLinks → Manage Links. On your old links, you'll see a new BetterLinks QR Code generator icon, as illustrated below. Simply click this button, and a QR code for the truncated or redirected URL will be generated instantly.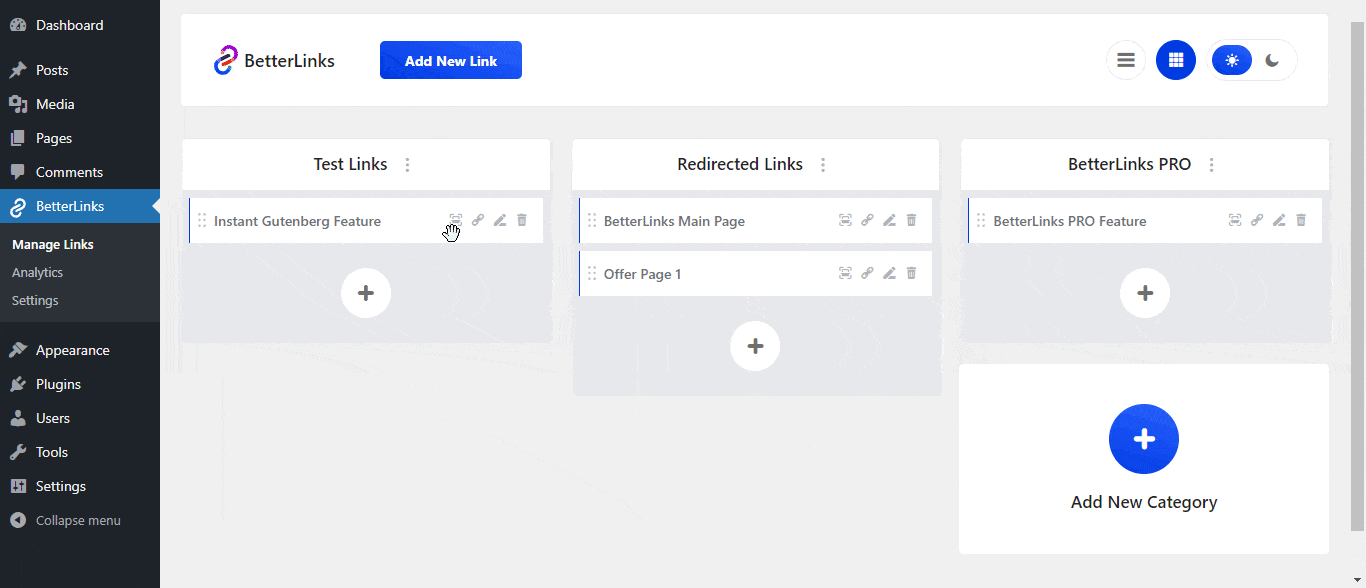 Thus, following these simple steps, you can easily generate QR codes for URLs with BetterLinks.
Step 3: Download The Image Of The QR Code
It's simple to download and save the QR code with BetterLinks for further use. When you generate a QR code, a blue 'download' button appears automatically, as illustrated below. Simply click it, and a png image file of the QR code will be instantly saved to your device.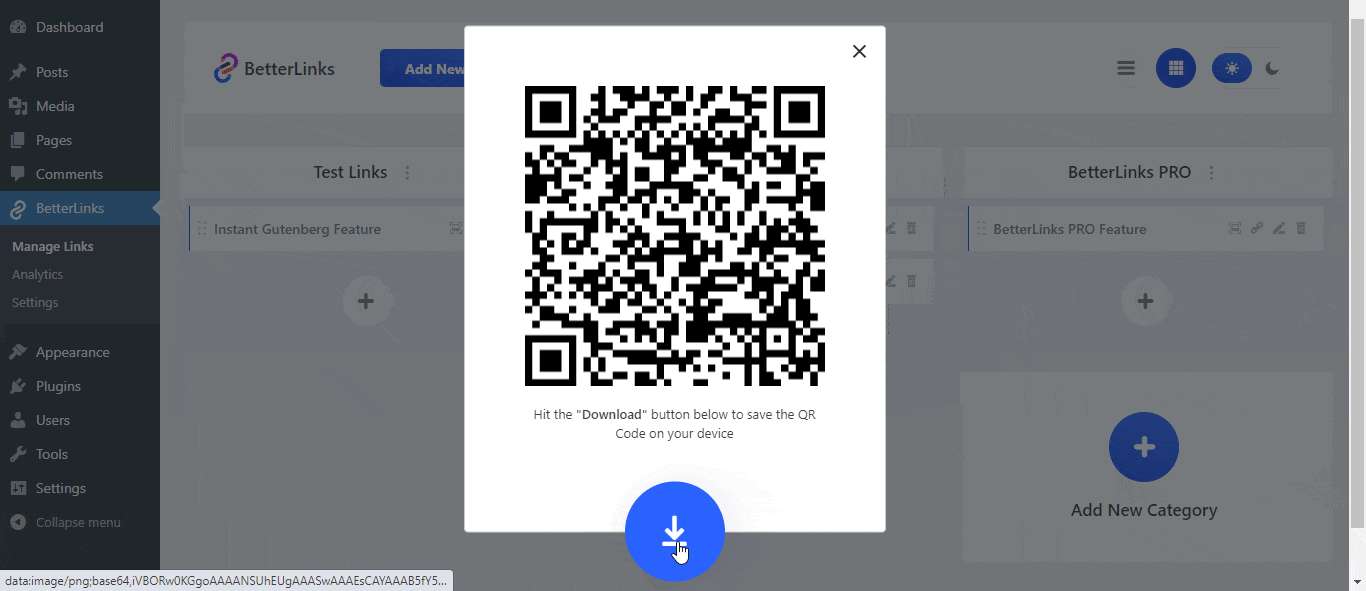 After you've created your QR code, it's important to include it in emails, marketing campaigns, printed flyers, store brochures, and any place else you can to drive visitors to that exact link. 
BetterLinks can be a useful WordPress link management plugin with this amazing QR code generator feature that can be effective for you. Using BetterLinks, the ideal link management plugin, you can generate QR codes and optimize your digital marketing techniques.
Time To Experiment Using QR Codes For Your Business
There are many benefits that you can reap from using QR codes. WordPress marketers are also widely using QR codes; from promotional activities to marketing campaigns, QR codes are being used to serve different purposes. 
Let us know if you are using any of these or any other free QR code generators and what seemed to be the most useful for you. To share your thoughts, feel free to join our Facebook group for communicating and subscribe to our blog for more useful tutorials, the latest news, and updates.