Would it not be relieving if there were tools to help you schedule marketing campaigns prior to the actual publishing day? Or to have a solution that allows you to set link expiration dates so you do not have to individually disable them one at a time? Well, we come bearing some exciting news – BetterLinks now brings you amazing new features to do just these, and much more.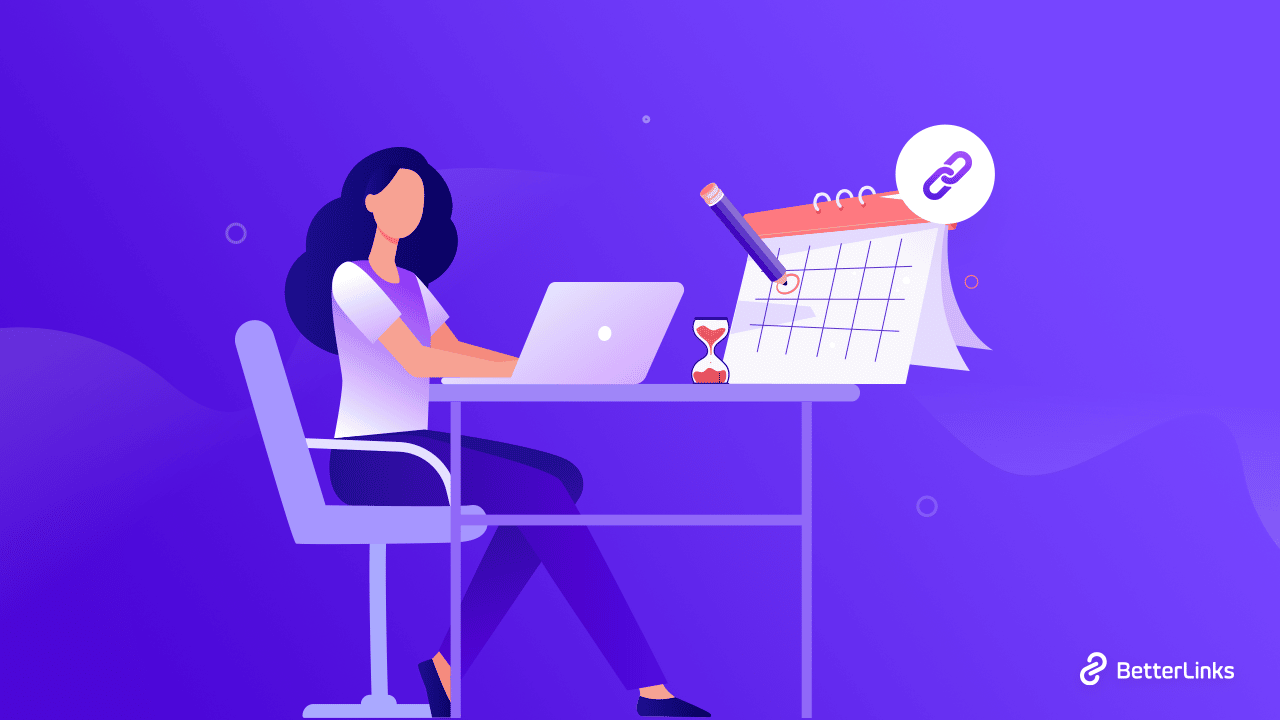 Whether you're an online business owner or an affiliate marketer, creating and publishing unforgettable marketing campaigns must be a part of your daily tasks. However, it can get quite hectic to keep up with each of these campaign links and publish them at the correct times. But not to worry anymore.
The ultimate and the ever-growing WordPress link management system, BetterLinks comes with two exclusive, premium features to help you effortlessly schedule your website links, and expire their relevance with just a couple of clicks. And in this blog, we will walk you through these entire processes with step-by-step guides, so you can start scheduling your marketing campaigns and have complete control over them instantly. Excited to learn more? Let's dive right in.
Why Should You Schedule Marketing Campaigns In Advance?
With Black Friday and Cyber Monday right around the corner, business owners and marketers around the globe must be busy preparing for the biggest sales of the year, just like you. The best practice to follow at this time would be to pre-plan and organize all your marketing campaigns and keep them ready to be published soon. And you can stay on top of the hectic procedure by scheduling the prebuilt campaigns using a link scheduler.
This is where you need a WordPress link management tool that comes with outstanding link scheduling facilities and allows you to set a custom activation date and time. Link schedulers will help you publish the marketing campaign at the exact time you have scheduled automatically.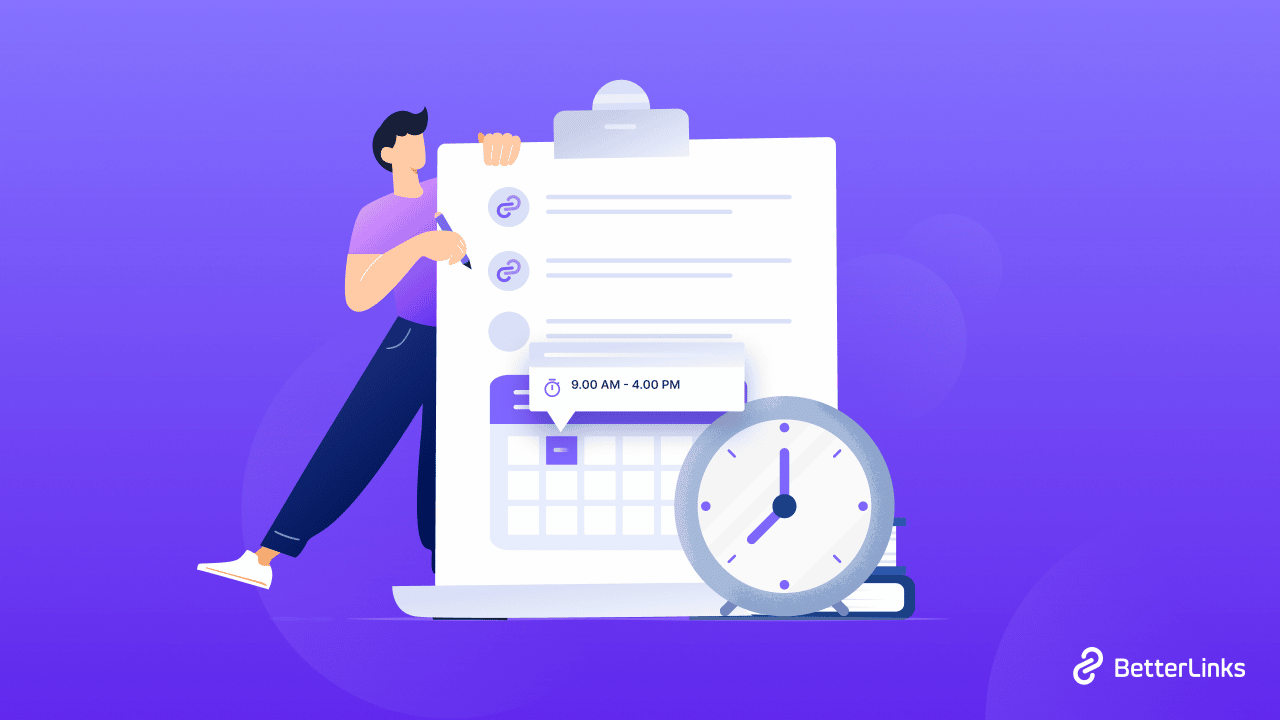 When you schedule your website links and URLs in this way, there will not be any chance of missing a deadline, or worse, forgetting to post an important link. And some of the most helpful use case scenarios can be listed down below as:
⚡Schedule Links To Prepare An Efficient Mega Product Launch
Marketers like you can also use link scheduling tools to prepare a mega product launch with new pricing pages, blog posts, emails, and more, which quickly get challenging to keep track of.
In this case, you can easily and carefully schedule the launch-related links in advance to minimize stress later on. This way, you and your teammates can put your complete focus on handling support queries, replying to important calls and emails at the time of the launch.
⏳ Schedule Multiple Campaign Links To Go Live Together
Suppose you plan to launch several exclusive deal pages to promote each of your products during the upcoming holiday sales season. Using link schedulers you can instantly boost your team's efficiency and accuracy by scheduling all of the deal pages earlier so that they all go live at the right time (maybe even all of them at the same time). Following the example previously mentioned, the links will automatically become live right before or during Black Friday.
🎄 Customize Link Schedules For Annual Seasonal Advertisements
Afterward, if you want to use the exact deal pages or marketing campaigns for the Black Friday sale season next year, you can easily schedule the same advertisement again for the exact same dates and time a year later. This way, even if your marketing team fails to prepare a new campaign the following year, you will have a backup that will automatically go live at the pre-scheduled date.
Plan Marketing Campaigns Using BetterLinks Link Scheduler
To help you manage any website URL and marketing campaigns with complete ease, the ultimate link management tool for WordPress, BetterLinks, brings you an exclusive and premium feature – BetterLinks Link Scheduler. This extremely helpful and needed feature lets you efficiently manage the status of any link on your site and have complete control of your marketing campaign publishing dates.

With this quickly growing link management solution, you can now effortlessly organize your pre-planned marketing campaign links and schedule them for a later date and time, using just a few quick steps. Follow the complete step-by-step guide given below and easily learn how you can easily set custom timing for any links to go live, according to your preferences, using BetterLinks PRO.
Step 1: Manage Your Links From BetterLinks Dashboard
To start, you need to go to the user interface of the BetterLinks plugin on your WordPress website and navigate to BetterLinks → Manage Links.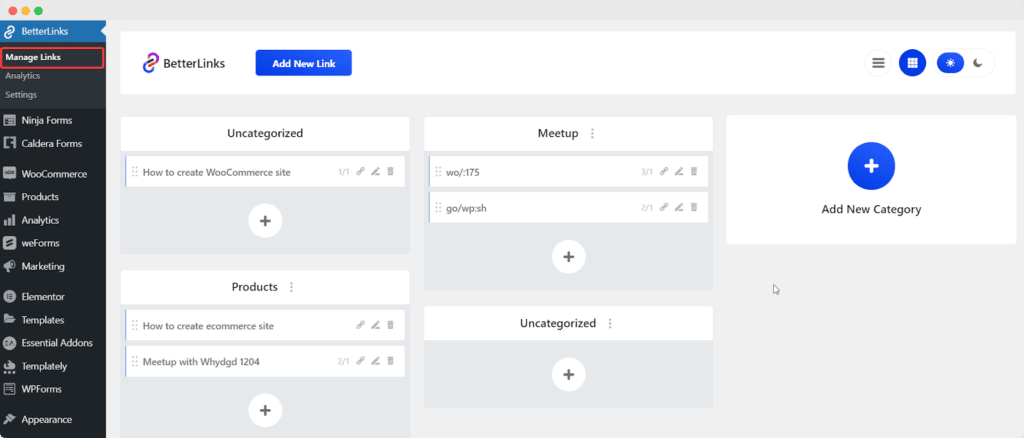 Step 2: Edit Your Campaign Links Using BetterLinks
If you have been using BetterLinks for a while now, you will probably have some website links or blog post URLs already shortened, redirected, or organized on your user interface. Here, simply choose a marketing campaign's URL that you want to schedule beforehand and click the 'Edit Link' icon.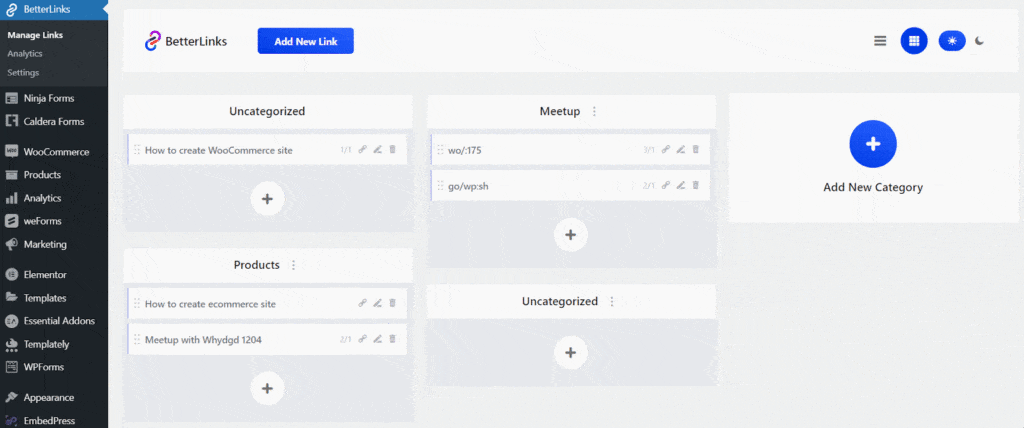 Note: Not to worry if this is your first time managing a website link using BetterLinks; you can also schedule new links following the same steps mentioned below.
Step 3: Schedule Links At A Custom Date And Time
Once you hit the 'Edit' button, a popup link management screen will appear, as shown below. Give your website link a custom title as you prefer, add a description that will summarize the use case of the link, set a target redirecting or shortening URL, and any other details required.
Then, simply navigate to the 'Advanced' field on the right-hand side of the link management screen. This will reveal a few options from where you can click on the 'Status' drop-down menu and select 'Schedule.'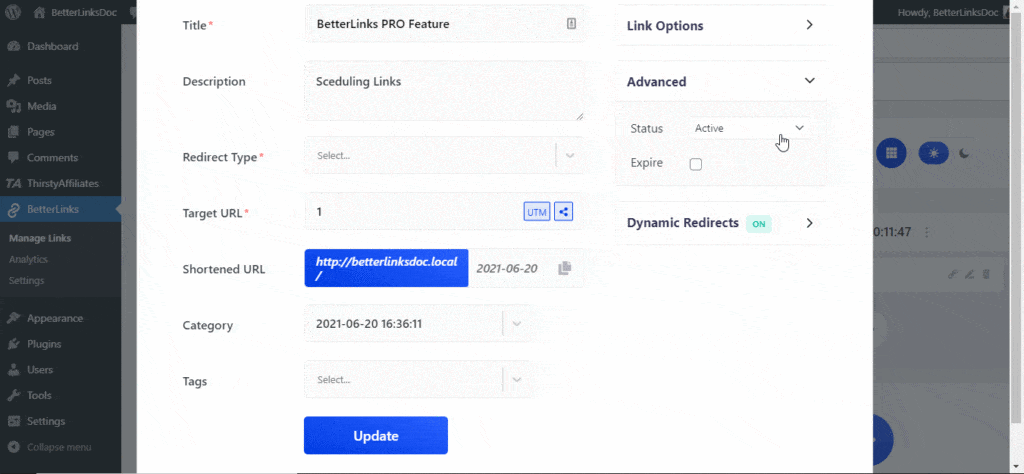 This automatically tells BetterLinks that you want to schedule the link for a later date. Here, you can set a custom date and time, as shown below, and schedule your website links or marketing campaign URLs to become live when you need – preferably later than when created. Then, hit the blue 'Update' or 'Publish' button on the screen to easily schedule your links.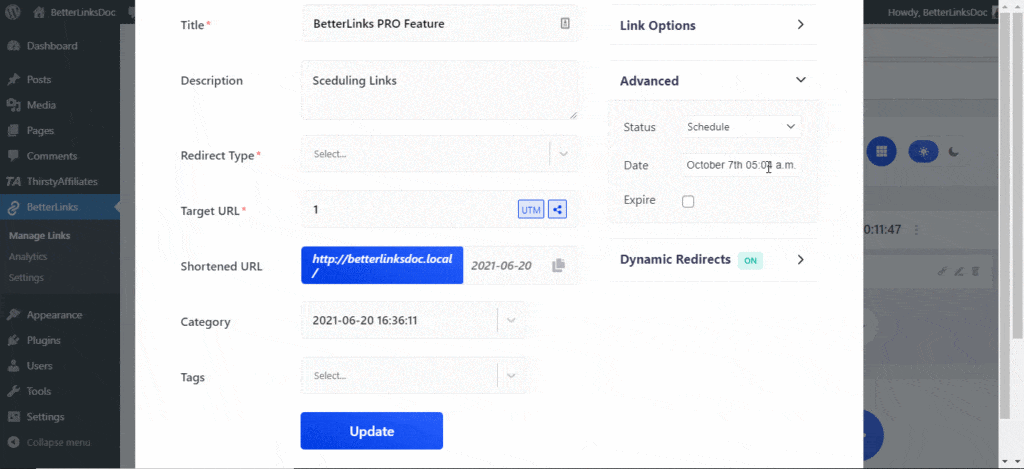 And that's it. While there are many link management tools available in the WordPress market that you can choose from, BetterLinks brings you this amazing facility to schedule links within just a few clicks.
Not only that, but BetterLinks also comes with multiple more outstanding features, among which another notable facility that is essential for all marketers is the ability to set expiration dates. Want to find out more? Keep reading.
Why Is It Important To Set Expiry Dates To Your Campaigns?
Nothing would frustrate a user than to click on an eye-catching campaign link, only to find out the offer was set for the previous year or has already expired. Therefore, to avoid such circumstances and the disappointment of your website users and customers, it is just as important to set custom link expiration dates as it is to schedule your marketing campaigns.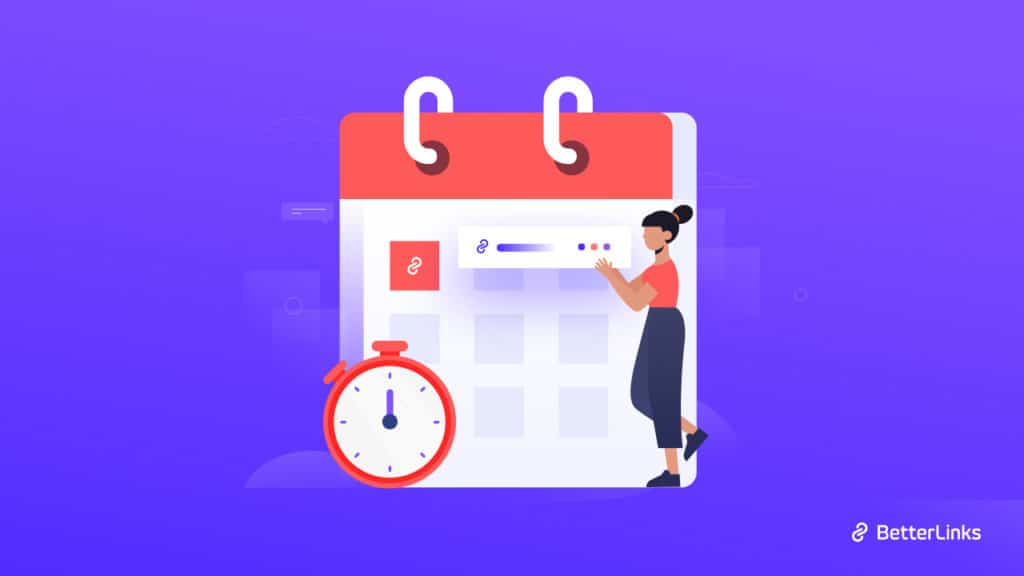 When you set a link expiration date and time for your marketing campaign, you are essentially scheduling a set time for the marketing campaign or link not to be available to your users anymore. It is most important to use these when marketers or bloggers want to offer limited-time deals or create research on a specific number of followers:
⏰ Set Expiration Date For Limited-Time Offers:
Suppose if we follow similar examples as those given above for the link scheduler. In that case, you plan to launch deal pages for limited-time offers during a mega product launch and sales campaigns – then it is crucial to ensure the offer links become disabled after a specific time.
Once the link expiration date is set in place, all you have to do is sit back and watch as your deals pages automatically close after the specified time period is over without having to worry about withdrawing access afterward.
🔥 Add A Sense Of Urgency With FOMO Marketing Tactics
You can easily add a sense of urgency using FOMO marketing tactics to increase conversion rates and traffic. You can limit the maximum number of clicks or viewers or create a flash sale – either way, it is a great tactic to skyrocket sales in no time.
How Can You Easily Set Link Expiration Dates With BetterLinks?
BetterLinks understands that when a marketer like you uses the link scheduler and link expiration facilities together, they can have complete control over all your marketing campaign links. And so, with BetterLinks PRO, the ultimate link management solution for WordPress lets you set the link expiration date with just a few clicks.
So when your marketing campaigns or product launch is over, you can now allow all the related links to expire after it loses their relevance, or after a campaign has ended. And if you want to know how you can easily configure this helpful premium feature, check out the complete step-by-step guide below.
Step 1: Navigate To The BetterLinks Dashboard
Again, just the way you have configured the settings for the link scheduler, you need to first by navigating to BetterLinks → Manage Links user interface from your WordPress website dashboard. And then, choose any link from your BetterLinks dashboard and click the 'Edit Link' icon.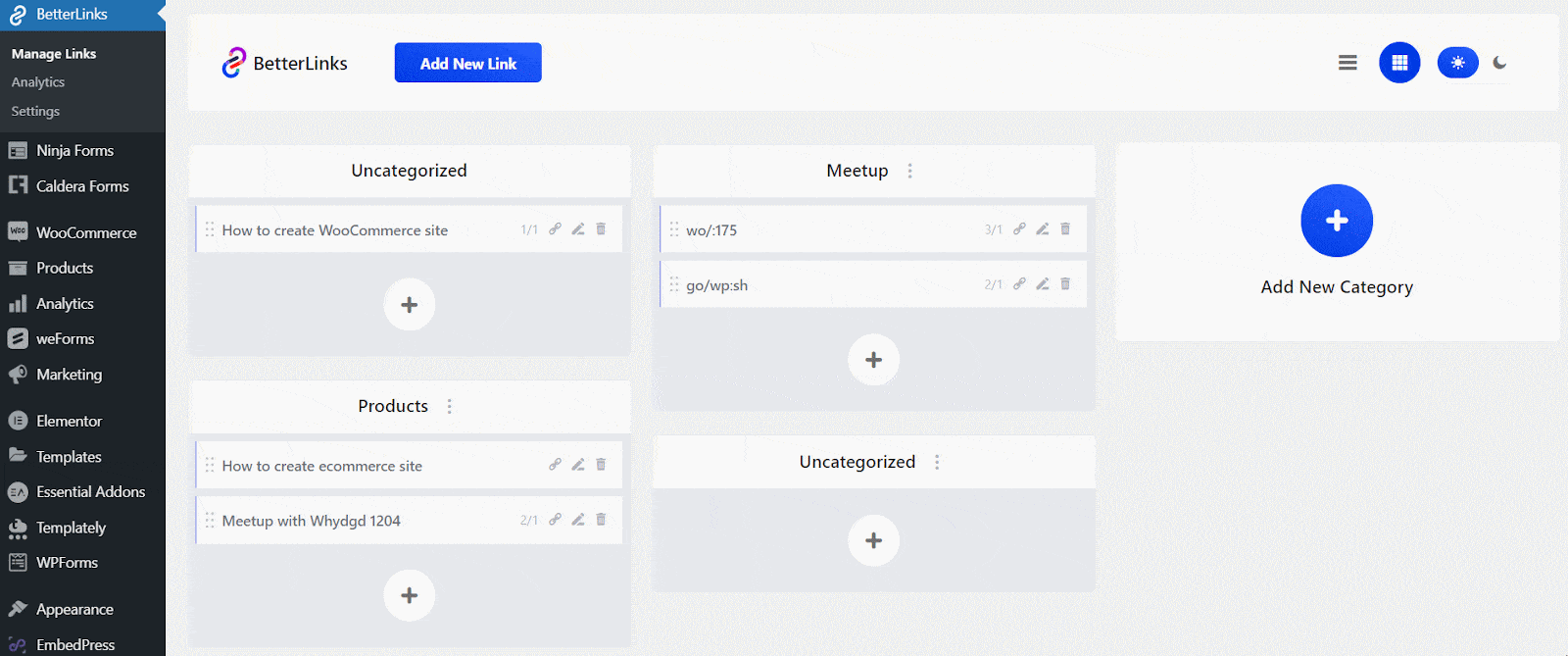 Step 2: Set Your Link Expiration Date & Time Using BetterLinks
Similar to the last time, a new popup will appear, as you can see below, and you have to choose options from the 'Advanced' field again. If you want to expire an existing link, you have to check the 'Expire' box this time while the 'Status' of the link remains 'Active' this time, instead of 'Schedule.'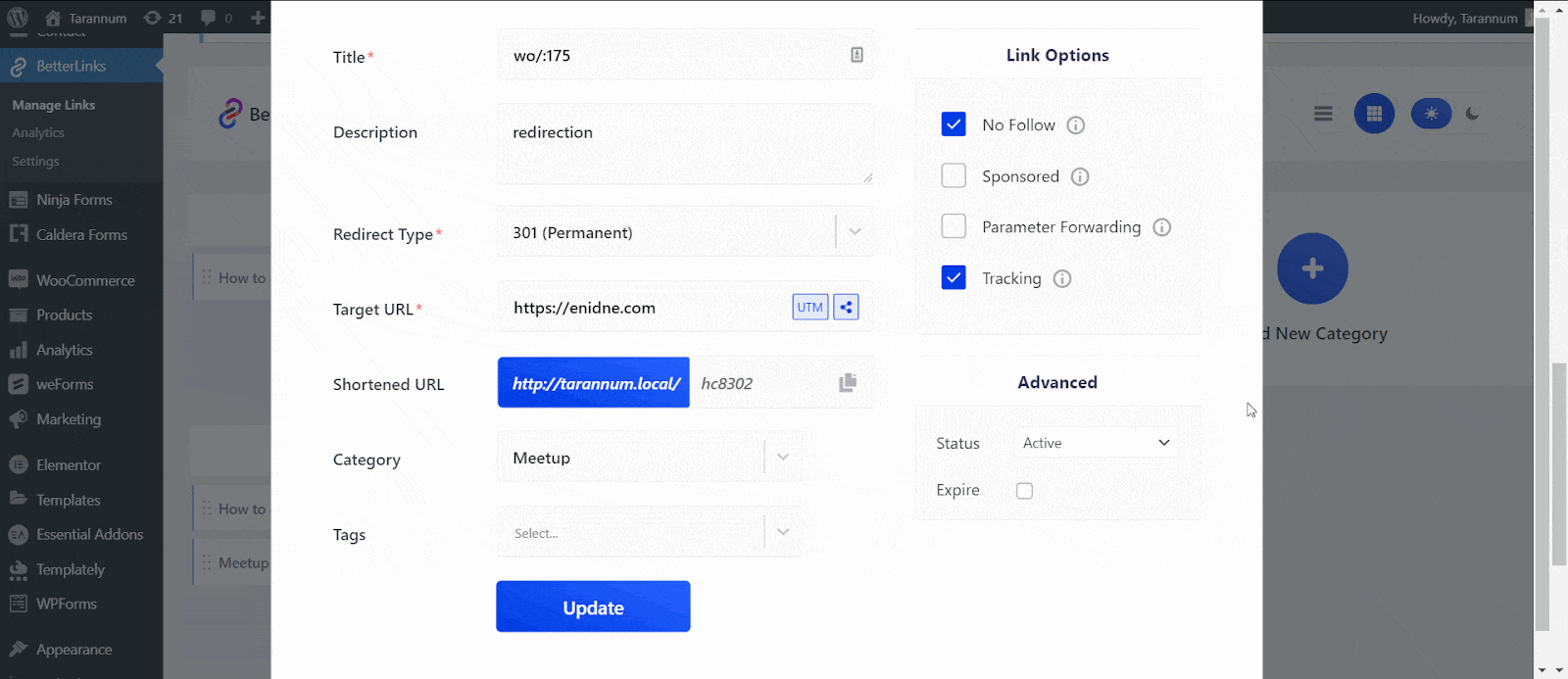 Here, you can set the expiration type from the 'Expire After' option and then set a specific date of link expiration. If you want to mark a link as expired immediately, you can choose the 'Expired' option from the Status.
You will also get the option to redirect the URL after expiration – so this feature will even let you take your users to newer web pages or campaign links instead of disappointing them with a 404 error page.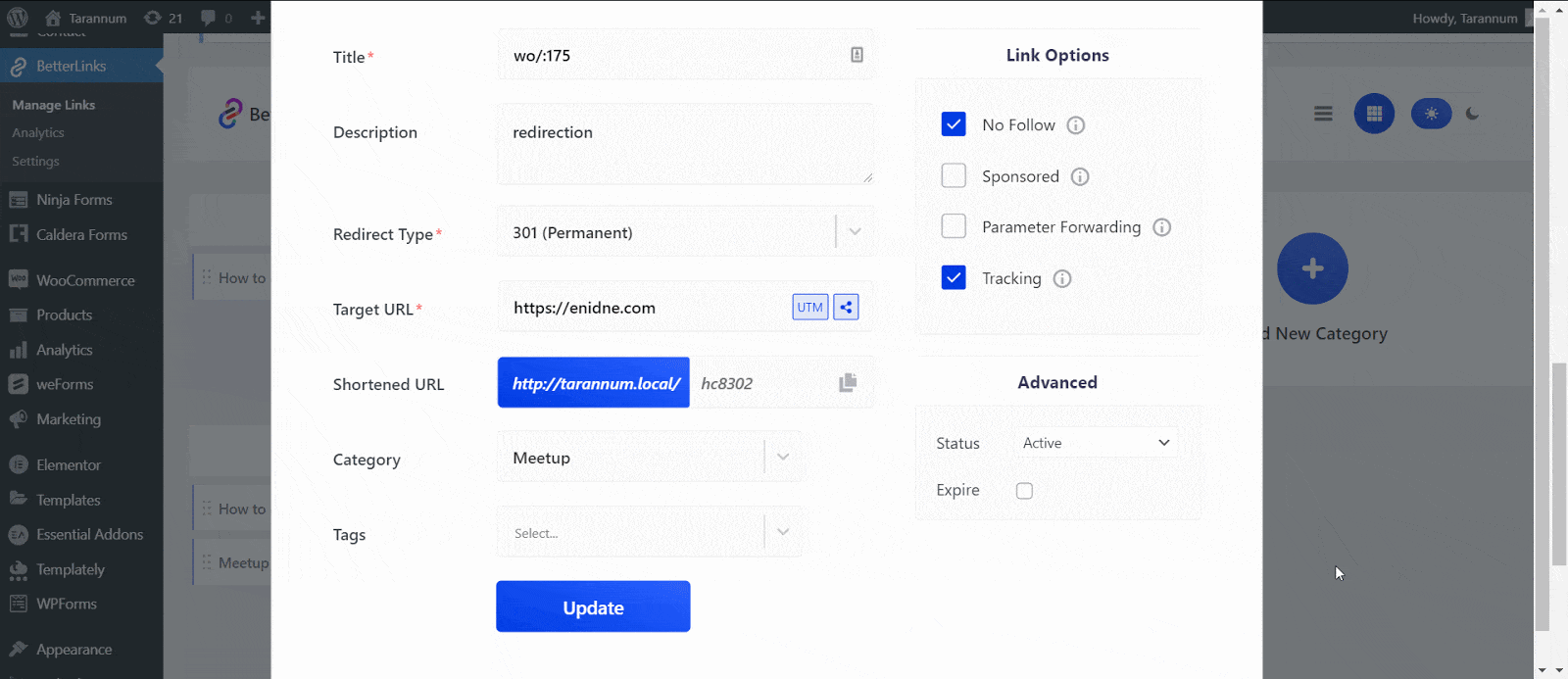 And it's that simple to schedule your marketing campaigns and set expiration dates using any of the premium packages of BetterLinks PRO. But BetterLinks brings along with
To learn more about all new features of BetterLinks, check out this blog here and give this ultimate link management plugin a try; you will not be disappointed. Let us know about your experience by commenting below. Or, take your URL management experience to newer heights using BetterLinks PRO.
Join our Facebook group to communicate with us or subscribe to our blog for more useful tutorials, the latest news, and updates.