Have you ever wondered how popular websites can hook their visitors for a longer time? For WordPress users, the best quiz plugins can be the solution for increasing user engagement. We have gathered all the best WordPress quiz plugins here to help you choose the best one for your website.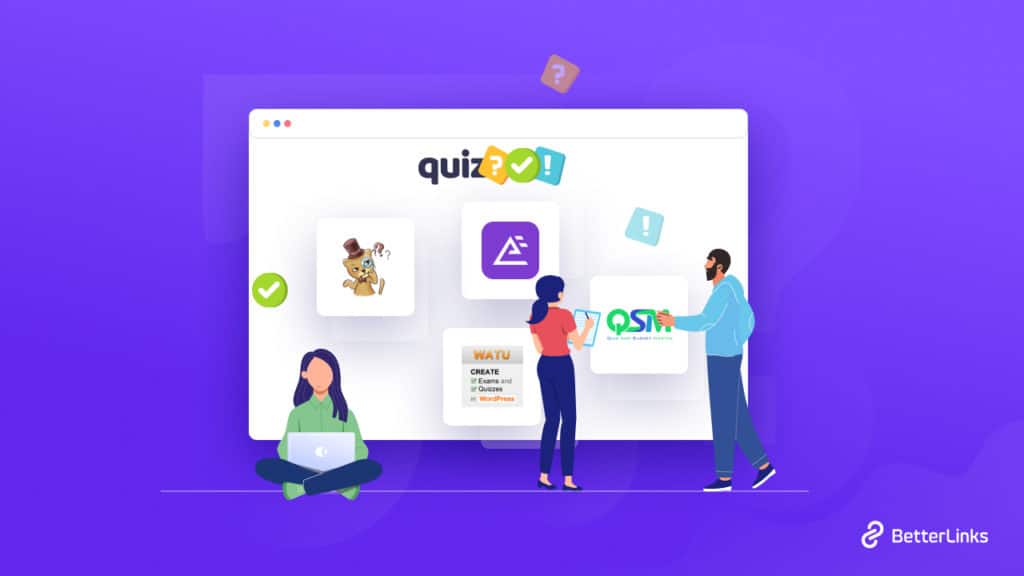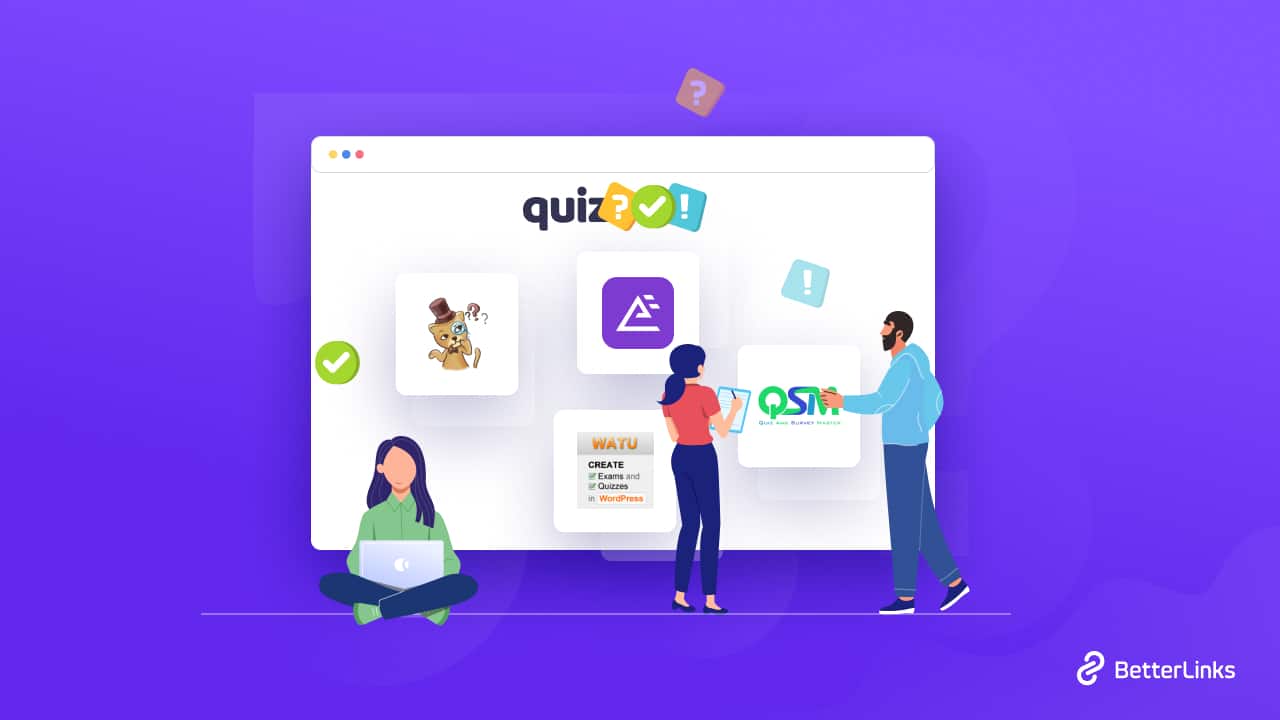 How WordPress Quiz Plugins Can Engage Your Audience?
Quiz plugins can increase your website engagement and make your website more interactive. It will eventually help you build a strong connection with your audience. Let's explore how choosing the best quiz plugins can help your website.
🔔 Generally, quiz plugins include automated results, on-screen result displays, and so on to make the appearance of your quizzes more fun.
🔔 When your audiences participate in your quizzes, they tend to share those on social media platforms. So eventually it will drive more traffic to your website and more people will participate in this.
🔔 Quiz plugins can help you boost your website SEO instantly. When you are adding relevant content and quizzes to your website, it will help your SEO eventually.
🔔 When people are actually participating in your quizzes, your audience may read or check out your content as well. If you are selling any product, they might end up buying those. So the best quiz plugins can help you boost your sales even.
🔔 Out of curiosity, more people will want to take up your quiz which has the highest chance of a conversion. So your website's bounce rate will decrease.
Now you know how quiz plugins can actually make your website more engaging and increase your conversion rates. No matter which quiz plugin you choose, these are some common perks you will get.
🔥 Top 5 Best WordPress Quiz Plugins You Can Explore
You might be confused to choose the best WordPress quiz plugins for your website. Every quiz plugin has its own sets of features that are compatible with different websites. So based on that we have tried to gather top rate WordPress quiz plugins that are ideal for almost any kind of WordPress website.
1. Quiz And Survey Master

Quiz And Survey Master is an excellent WordPress quiz plugin that can help you to set timers to your quizzes. It will immediately engage the audience to opt for the quiz and share the result. With the help of this plugin, you will be able to send emails.
There are multiple features available in the free version of this plugin. With the premium version, you will get MailChimp integration, landing pages, and so on. Some more add-ons can be hints for the quiz, exporting results, and collecting login requirements. All you need to do is check if the plugin is compatible with your WordPress
2. Quiz Cat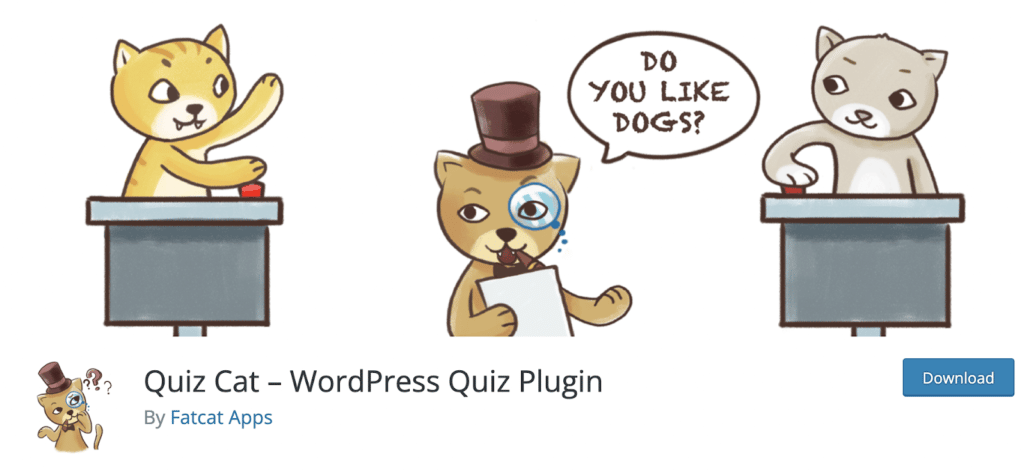 Quiz Cat is another best quiz plugin for WordPress that goes with any theme of your website. You will be able to send replies to the participants if you want. You can even rearrange the replies as well. Moreover, the quizzes can be translated into many languages.
If you opt for the premium version of this plugin, you will get your hands on the spreadsheet exporting feature, full integration with Facebook Pixel, and email marketing. This plugin has the most minimal user interface with which you can easily create quizzes.
3. Quiz, Poll, Survey & Form By Opinion Stage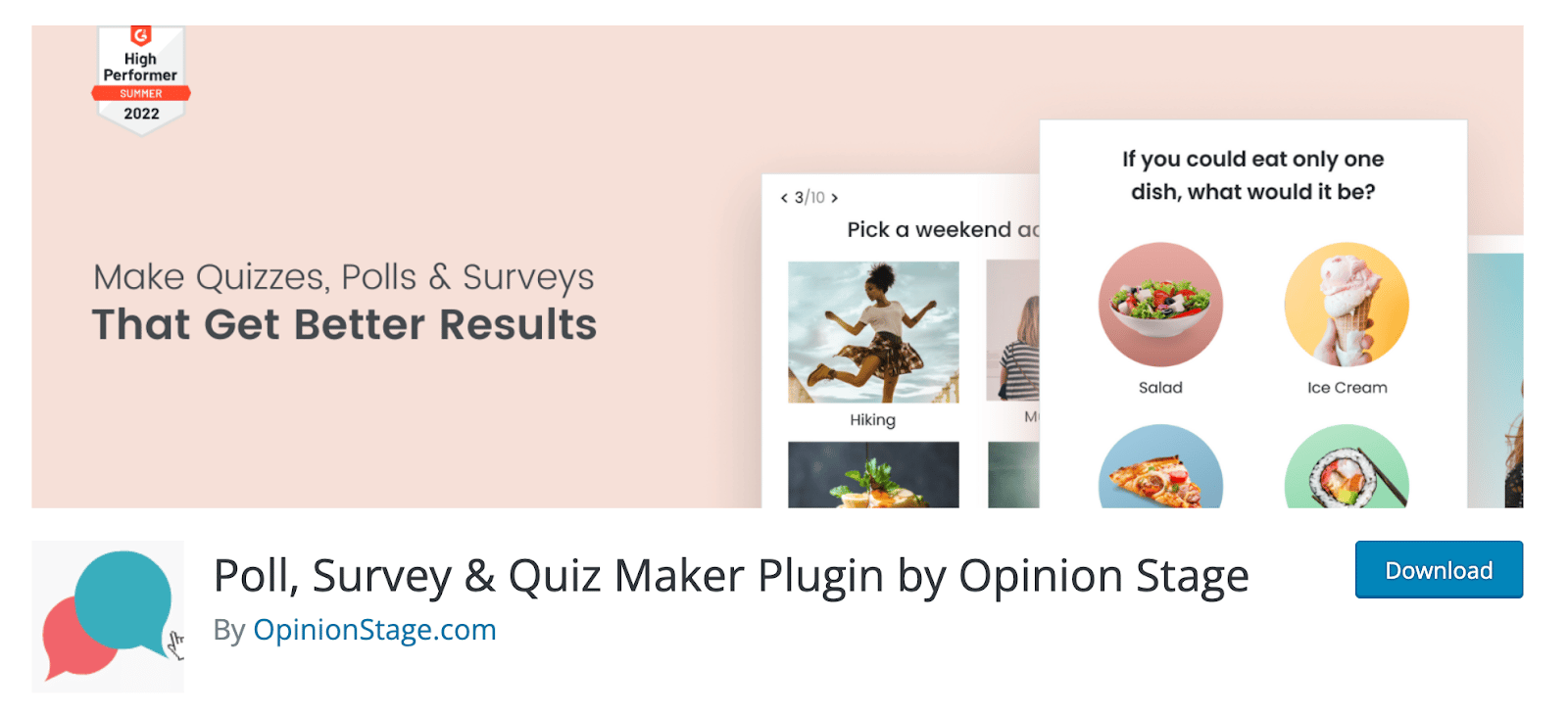 Poll, Survey & Quiz Maker Plugin is a phenomenal plugin that lets you customize your quizzes as per your choice. You can employ intriguing buttons and media in your quizzes. You can even include advertisements in your quizzes to generate additional attention. There's a wide portfolio of fonts, colors, and quiz sizes to choose from when it comes to customization. The plugin's creators provide the most popular quizzes in their library so you can get some ideas for your own quizzes.
4. Watu Quiz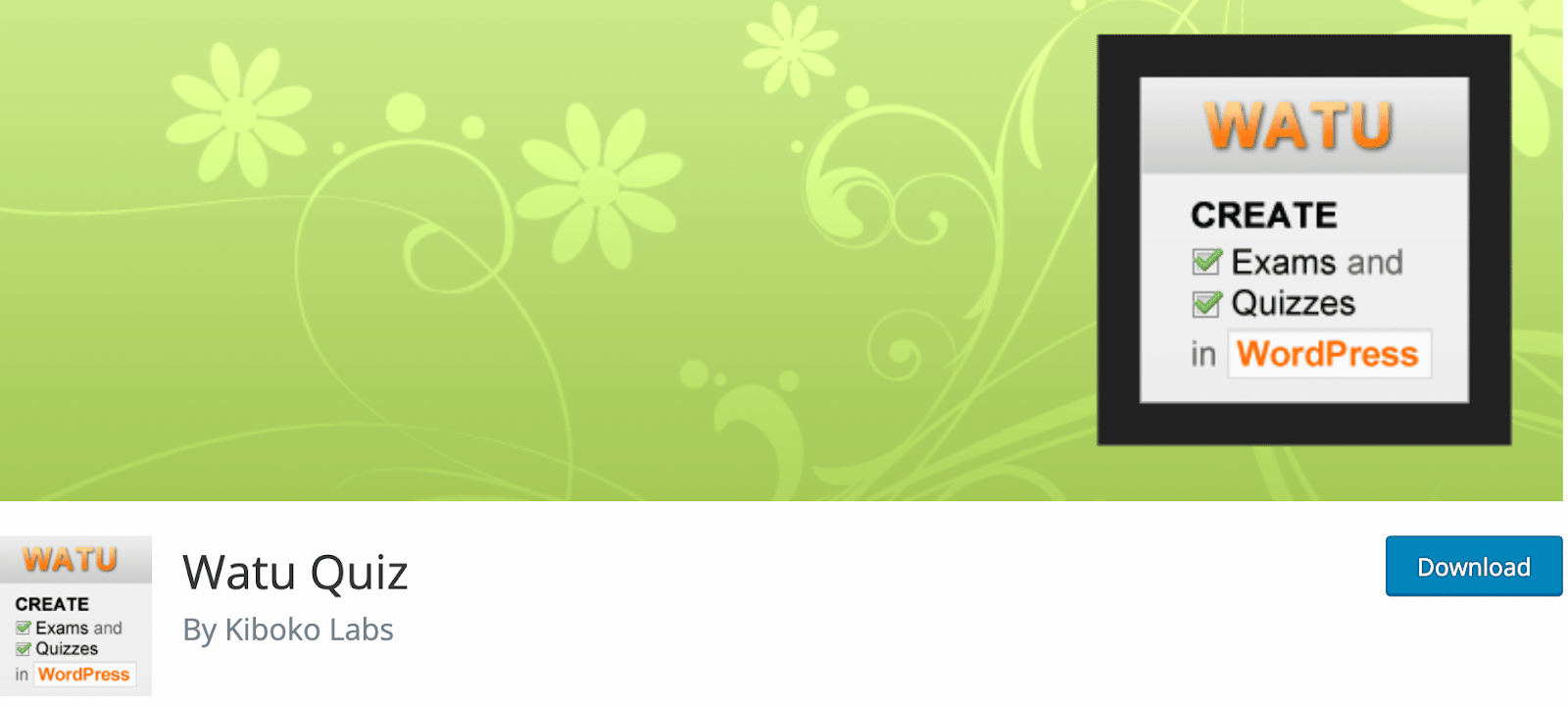 Watu Quiz is one of the most popular quiz plugins for WordPress that lets you take online quiz tests, surveys, and so on. This plugin helps you to create interactive quizzes that increase knowledge, education, competition among candidates, research, and so on. You can also generate quiz results automatically by using this plugin. Most interestingly you can get a comparison of average quiz scores and personal quiz scores. You may also choose whether to show the answers right away or at the end of the quiz.
5. Everest Forms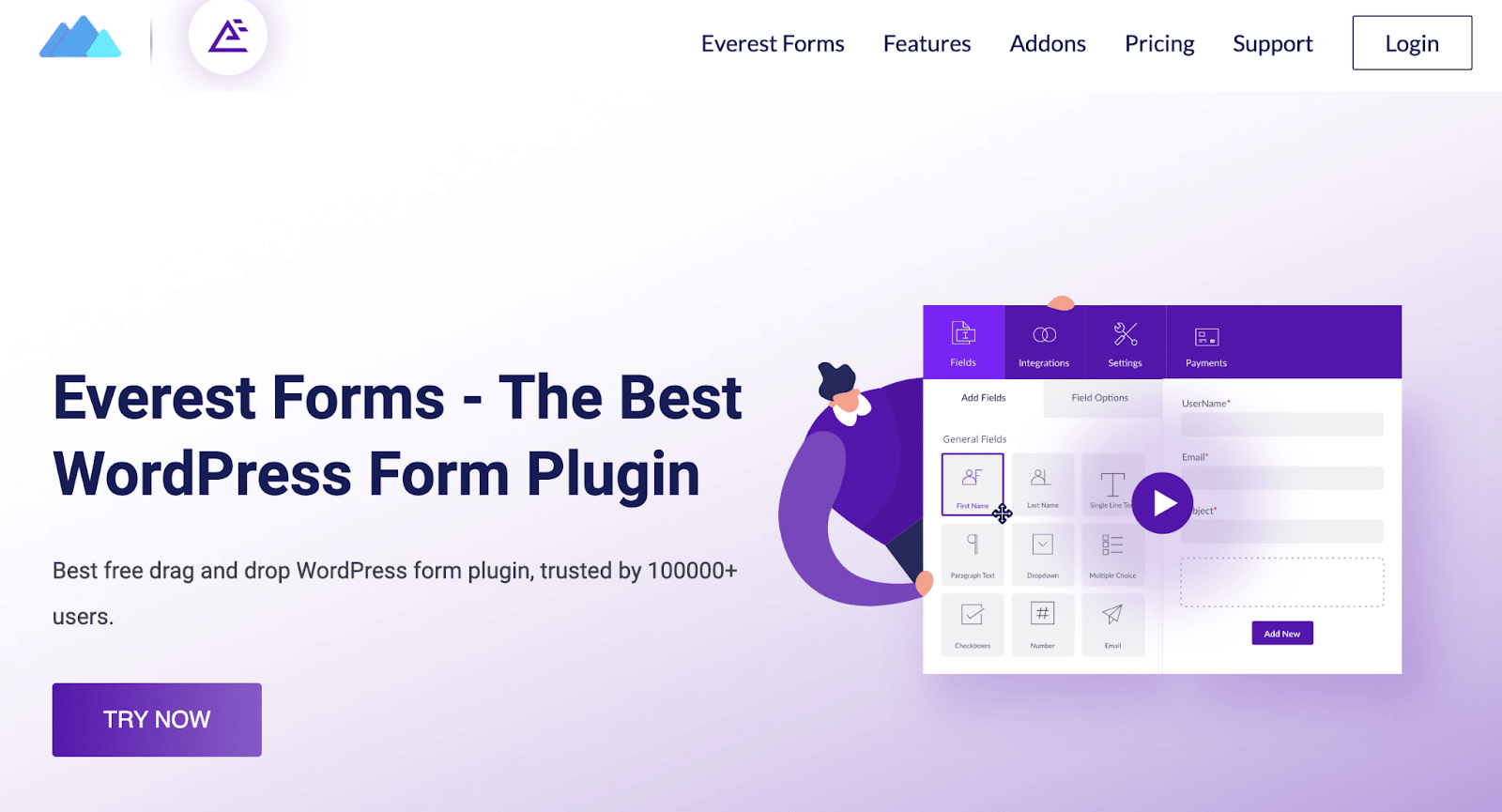 Everest Form is an amazing quiz plugin that helps 100,000+ people to create outstanding quizzes with a drag and drop interface. Everest Form's pre-made form templates may help you get started quickly. Everest Form is created in such a way that even beginners may create forms in a matter of minutes. Most notably, the premium version includes the Survey, Polls, and Quiz add-ons. You'll be able to create quizzes and add them to your site after installing this add-on.
Try Out The Best WordPress Quiz Plugins
You have already checked out all the top 5 best WordPress quiz plugins available with great ratings. Be it free or premium, all of these plugins are worth your try. If you find this blog helpful, you can subscribe to our blog and join our community to share your knowledge.