In online marketing, securing your business is essential at all costs. Link cloaking can help you to disguise your business URL by making the link ID invisible to the visitors. It also makes your links look shorter and clickable, eventually driving more traffic to your website. Let's see how you can start with link cloaking for WordPress with BetterLinks.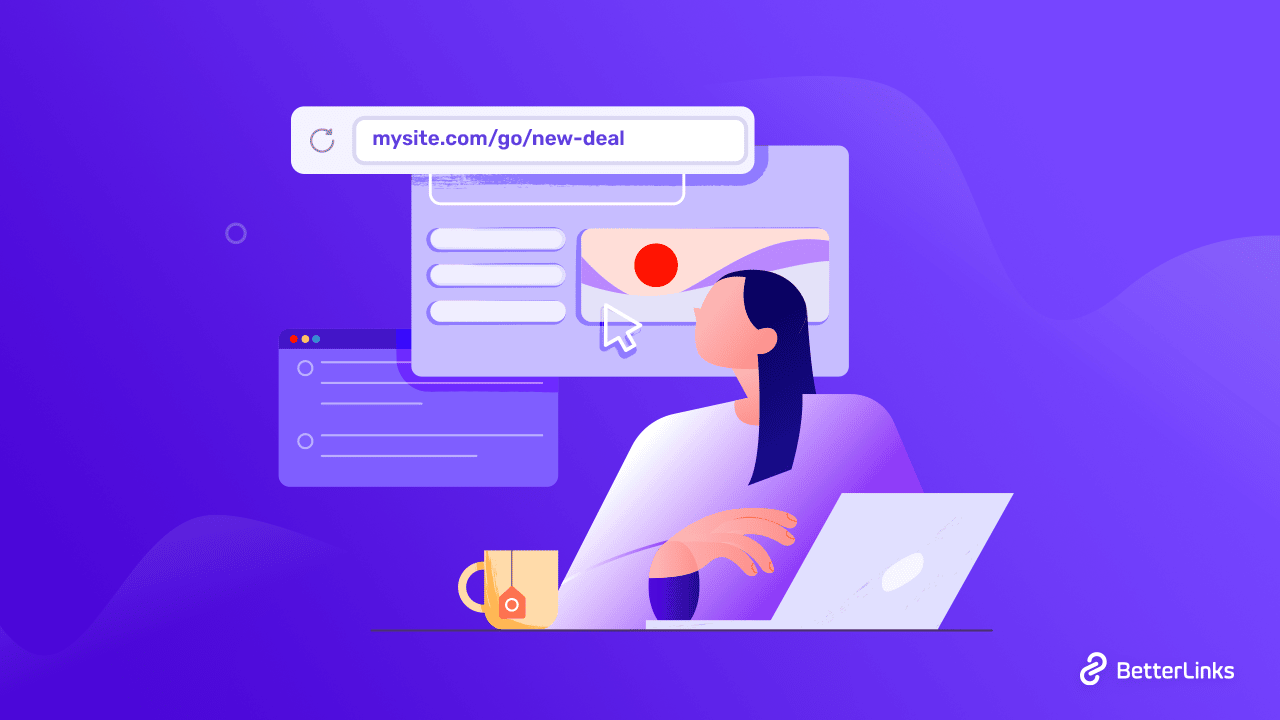 Benefits Of Link Cloaking For WordPress Websites
Even though people use link shortening and link cloaking interchangeably, these two are not the same. If you have used BetterLinks for your WordPress website, you already know how easily you can shorten your links or URLs using this plugin. But you can also cloak your links to safeguard your valuable information. Let's see what are the key benefits of using link cloaking.
✨ Build Trust By Cloaking Your Links
Suppose, you want to redirect your customers to your Shopify product list from your website. When customers see the mention of the word 'Shopify' they will not hesitate to click on the link, because Shopify is a well-known platform.
On the other hand, if your link shows strands of numbers and unique characters, your customers will become skeptical immediately. They will be hesitant to click on the link. Using a link cloaking solution, you can easily cloak your URL and showcase a minimal and clean link that displays your domain name or product name. Thus you can create trust by cloaking your links.
✨ Track Your Website Traffic Through Cloaked Links
When you are using a link cloaking plugin, it becomes easier to track and monetize your outgoing or incoming traffic. For example, you have two types of landing pages on your website but you do not have the data that determines which type of page is driving more traffic to your website. So you can cloak your URL easily and track the traffic. Afterward, you can use the retrieved data to create your business strategy.
✨ Improve Your Website SEO & Click Through Rate
To keep a good ratio of internal and external links on your website, link cloaking is a handy way to deal with it. When your website contains many external links, search engines like Google rank your website lower. To solve this problem, you can take the help of cloaking your links and rank higher in the search engine result. On the other hand, when your links are appearing as more reliable, your click-through rate will automatically increase over time.
⚡Introducing Link Cloaking Feature For WordPress With BetterLinks

The link cloaking feature of BetterLinks is created to help shorten and brand your URLs. Along with other features like link shortening, tracking, and UTM builder, BetterLinks also provides this link cloaking feature as a premium option.
See It In Action: How To Cloak Links With BetterLinks
If you're curious about how to use this incredible BetterLinks feature, check out the quick video tutorial below or read on for the step-by-step procedure.
⚙️ How To Start Link Cloaking Using Betterlinks Plugin In WordPress?
Now comes the question of how to quickly configure link cloaking in BetterLinks. Here is a step-by-step tutorial for cloaking links on your WordPress website and streamlining your link management with the BetterLinks link shortener plugin.
Step 1: Install BetterLinks Plugin In Your WordPress
To cloak links in WordPress using BetterLinks, you need to install and activate BetterLinks free plugin. As the BetterLinks link cloaking feature is a premium feature, you will need to get BetterLinks PRO.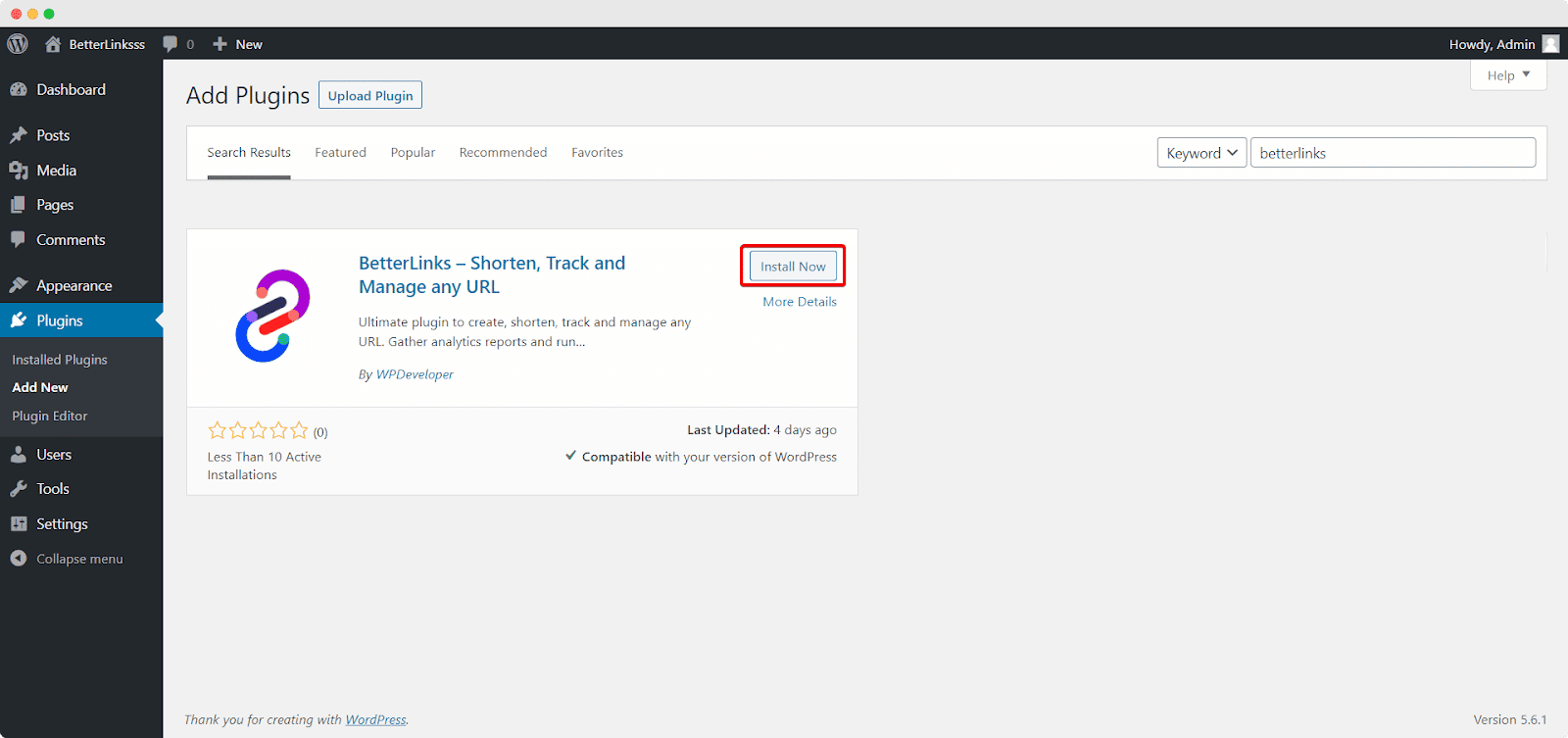 Step 2: Enable Link Cloaking Feature From Dashboard
Now you need to go to the BetterLinks option from the left sidebar. From the settings, you will click on the 'General' option, you need to choose the redirect type as 'Cloaking'. To save your progress you need to click on the 'Save Settings' button.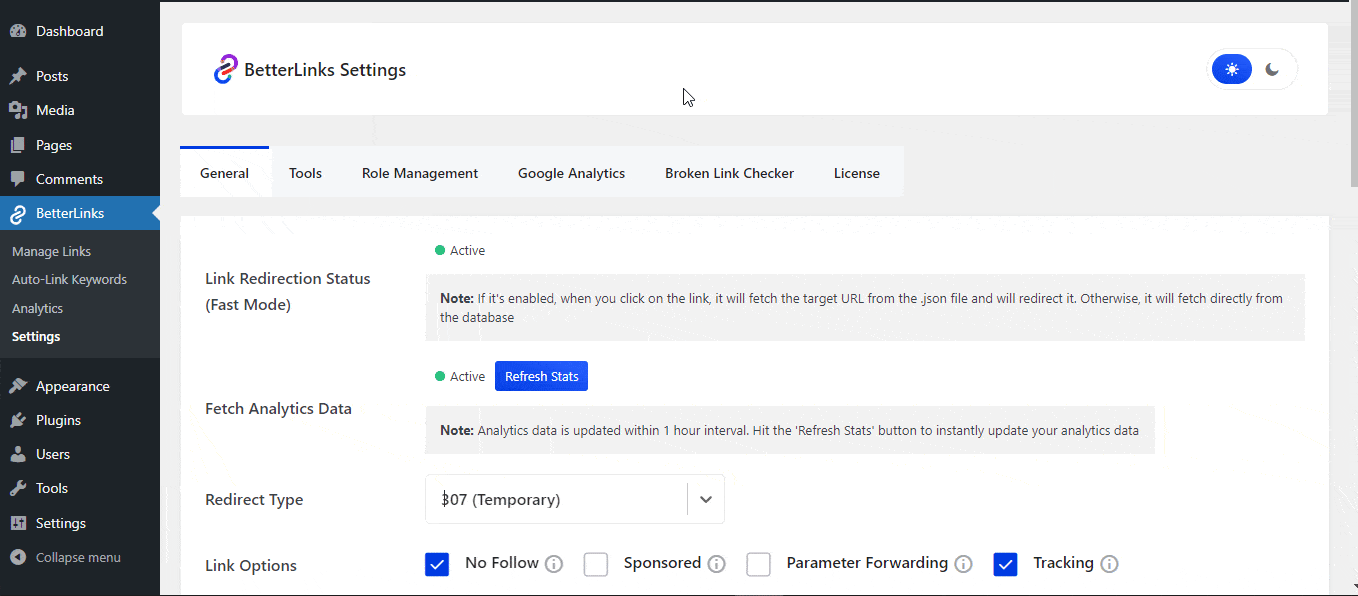 Step 3: Create A New Link Using BetterLinks
By selecting the 'Add New Link' button under the 'Manage Links' page on the BetterLinks dashboard, you can now create a new link for your upcoming announcement, limited-time promotion, or seasonal campaign.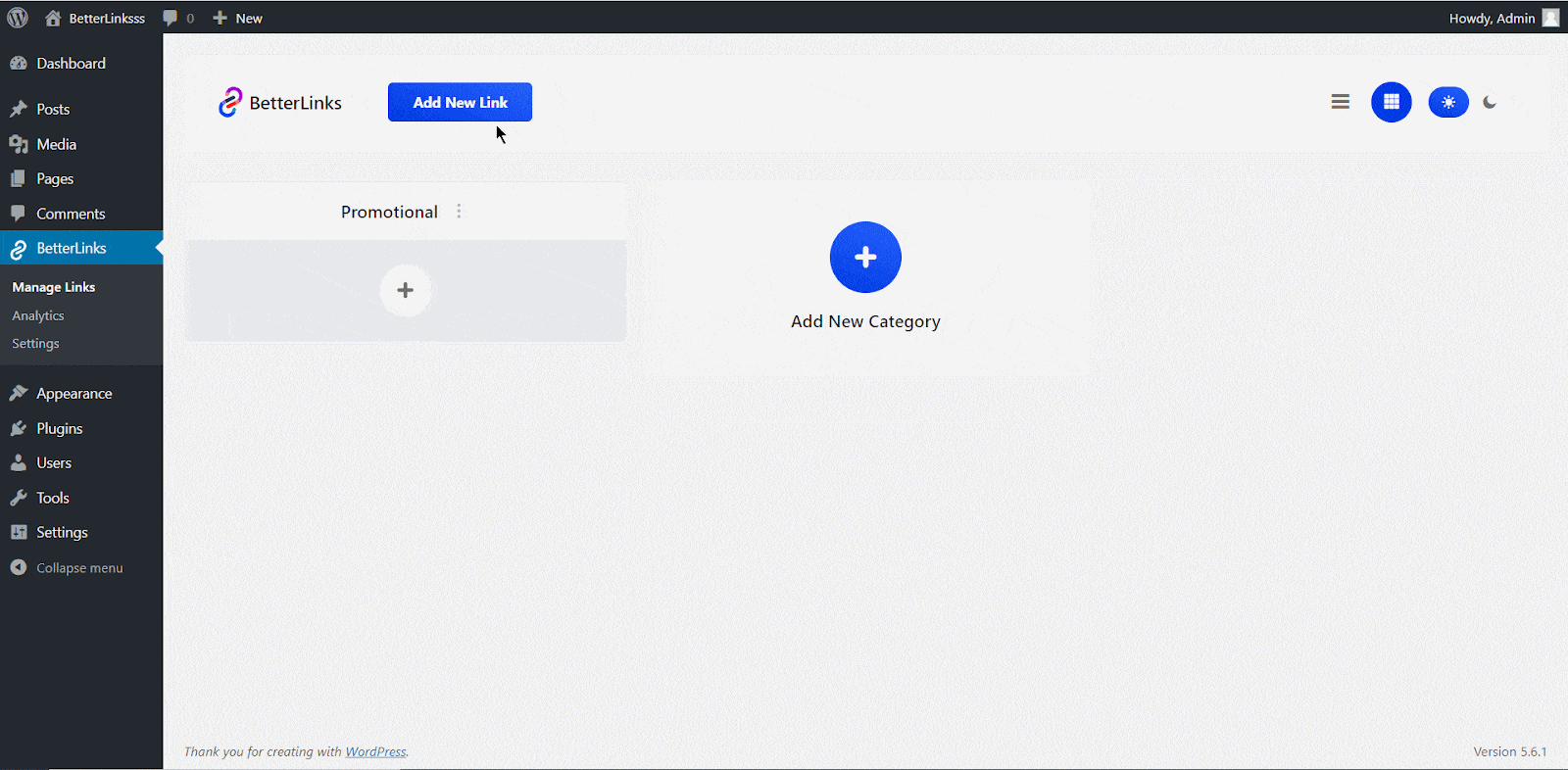 You need to configure the link management parameters from the popup window first. You need to set all the options properly by giving a proper title, description, redirection type, and others.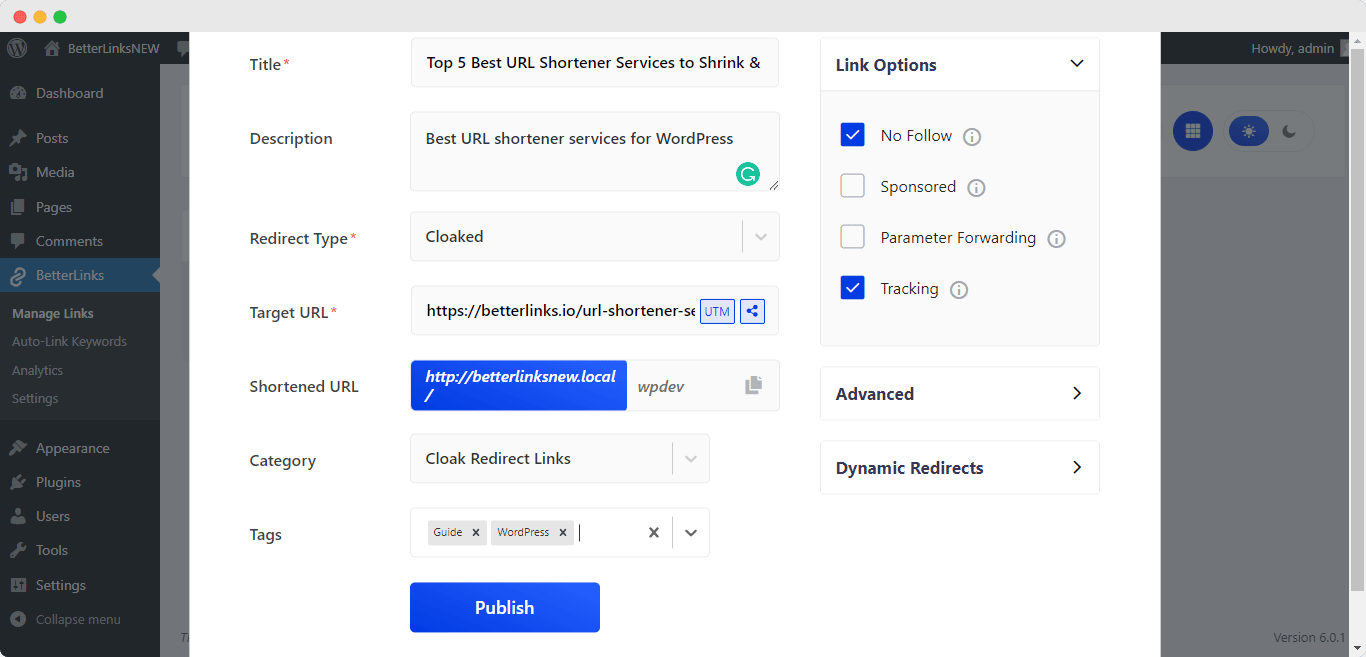 It's time to cloak your links after you've specified your settings and other fields. Set the "Redirect Type" option to "Cloaked" by visiting the menu. You must then put your selected URL for the redirect in the "Target URL" column and your cloaked URL link in the "Shortened URL" text field. Simply click the "Update" button to save your changes after finishing all these steps.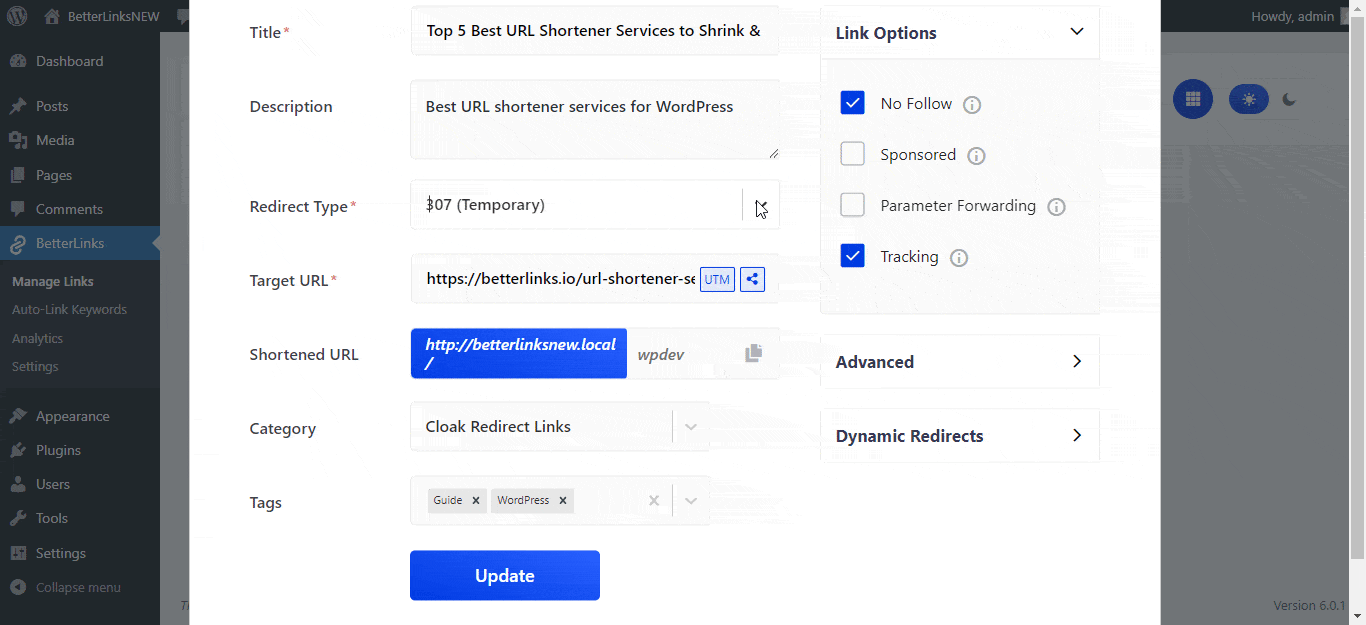 You will now be sent to your "Shortened URL" and the "Target URL" will be cloaked if you select the "Visit Link" option from the BetterLinks dashboard.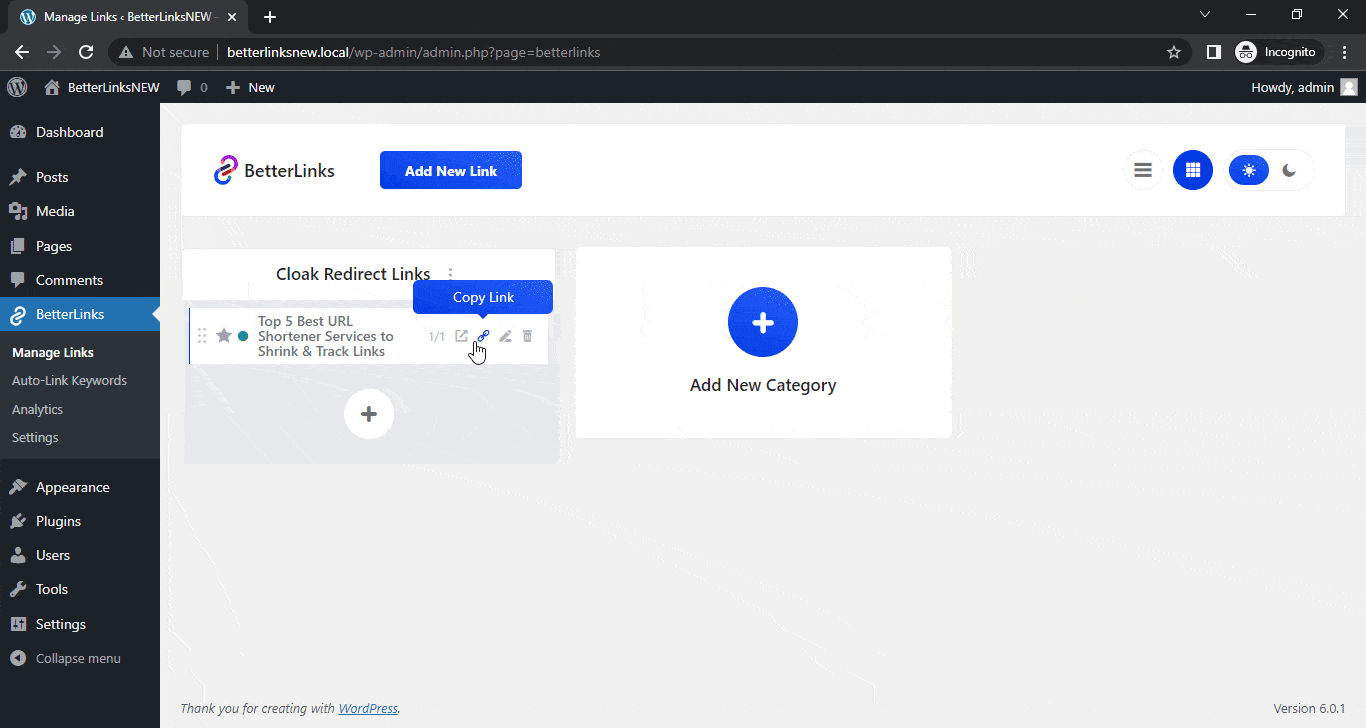 BetterLinks is the ultimate WordPress link management plugin for all WordPress users since it allows for cloaking links, link shortening, and performance monitoring. BetterLinks may be your answer if you're seeking a comprehensive solution for a better WordPress link management approach.
Enjoyed this post? Join our Facebook community to stay connected or subscribe to our blog to receive more updates on BetterLinks.