What if you have selected a domain name for your website but need help finding out whether it is available or not? Getting a domain lookup done is easy if you know where to go. Today we will provide you with an in-depth guide that will help you perform a domain lookup with ease.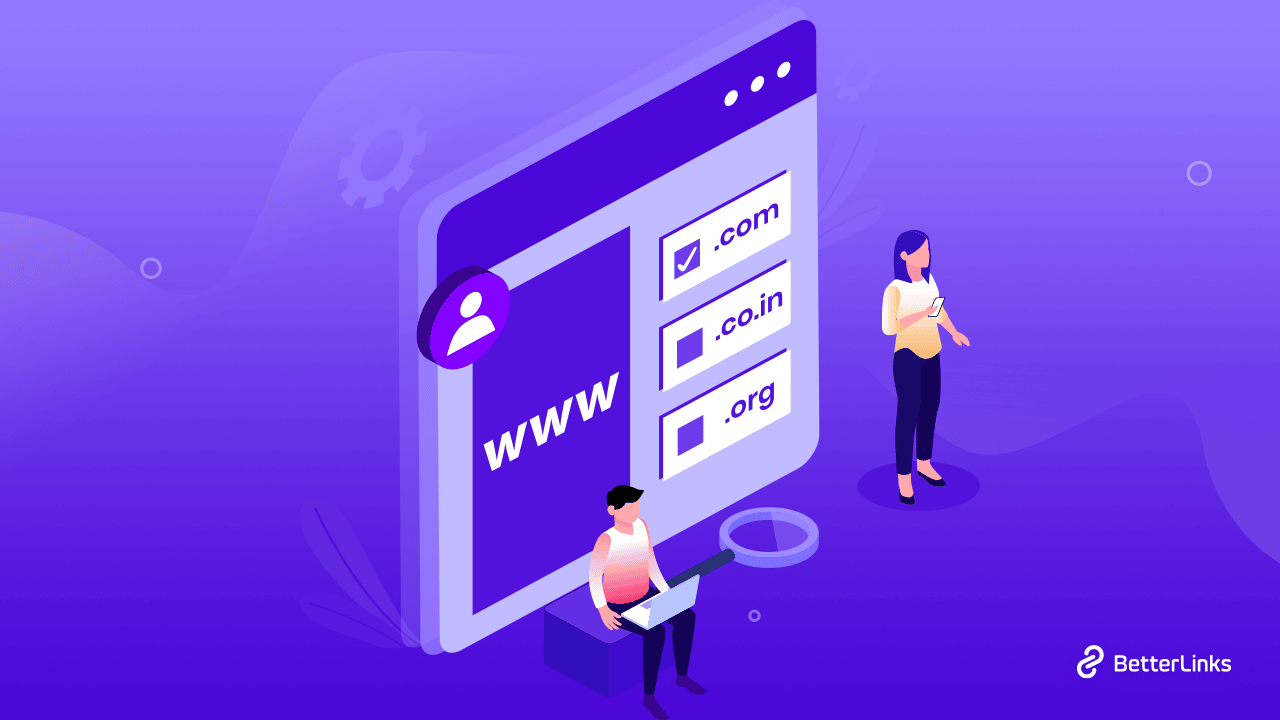 What Role Does A Domain Name Play In A WordPress Website?
People use a domain name as the address to access your website. It provides the location of your site to the web browser. Similar to a physical address, a domain is how online users may find your website. A domain name also contributes to the professional appearance of your website, similar to having a sign in front of your shop.
Every website has an Internet Protocol address (often known as an IP address), which is a special set of digits that links web servers to individual computers all over the world. Although they are hard to recall, these figures serve to illustrate the significance of a domain name. They both refer to the same thing.
Because a domain is linked to your website's IP address, it makes it easier for people to find your website because they can remember, search for, and locate it using its distinctive domain. The choice of a domain name is one of the most important decisions you'll have to make while building a website. The name is significant for several reasons, not the least of which is that it aids in branding your website and informs potential customers of what you have to offer.
Checking Domain Availability: The First Step To Create Your Own Website
It's time to choose a domain name for your website, and it's the first thing to do when you are all set to create your own website. Finding an available domain name is the most difficult part of choosing one, so I'll also share two strategies with you for thinking of something original.
Finding a domain name you like can take some time. You need something that reflects your company, your brand, and your objectives.
But don't overthink things. While some names may be slightly superior to others, the actual content on your website makes up a much larger portion of your business.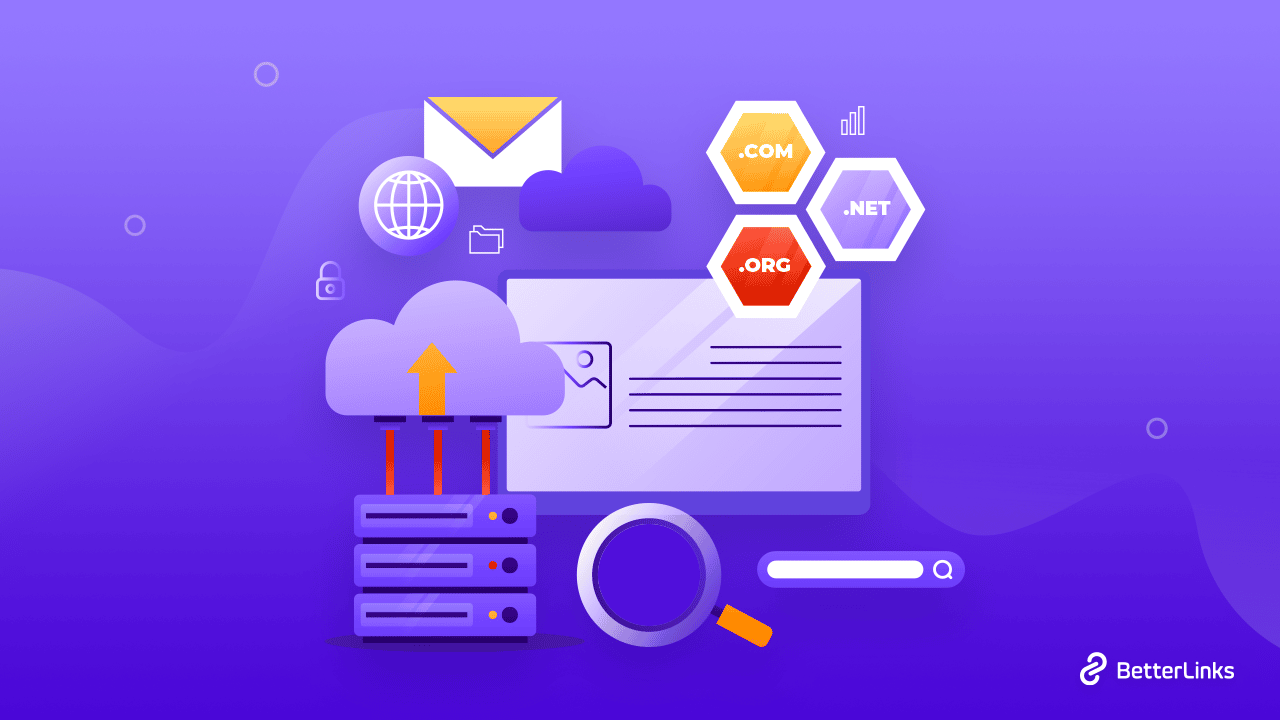 Domain Lookup In WHOIS Database [Best 3 Ways]
To be sure we are all on the same page, before choosing a domain name for your business website, ensure that it is available for registration. There are numerous methods for determining a domain name's owner. We have outlined the three quickest methods for locating a domain name's owner.
Method 1: Use GoDaddy WHOIS Domain Lookup
Method 2: Use Network Solutions WHOIS & Domain Lookup
Method 3: Use Domain.com WHOIS Lookup Tool
Let's dive into the details of these methods and pick one that's suitable for you.
Method 1: Use GoDaddy WHOIS Domain Lookup
With more than 77 million domain names under its management, GoDaddy is among the biggest and most established domain name registrars in the world. They have affordable prices and a wide range of domain name extensions available.
You'll utilize the GoDaddy WHOIS Database tool to find out who the owner of a domain name is. It functions similarly to the other tools. The WHOIS database lookup tool will locate the necessary domain name information when you enter the domain name.
You might have noticed that the outcomes resemble those of the earlier tools. However, using a variety of tools to conduct a domain name search can be beneficial. You can obtain more precise information if the domain is hosted at a specific registrar.
Method 2: Use Network Solutions WHOIS & Domain Lookup
With over 7 million domains registered with them, Network Solutions is one of the largest domain name registrars in the world. With this service, you can register a huge selection of popular domain name extensions.
They also provide almost all of the services you'll need, such as web hosting, security tools, SEO services, and more, to get your WordPress small business website up and running. The WHOIS lookup and domain lookup tools can be used to determine the owner of a domain name.
Just click "Search" after entering the domain you wish to look up. The tool will then show any information about domain registration that is currently accessible. Only if the domain is registered with Network Solutions will comprehensive WHOIS information be shown.
However, Network Solutions also offers a special add-on service that will bargain for the domain name's purchase in secret. Simply click the "Backorder" button, make a deposit, and their team will get to work if you choose to use this service.
Method 3: Use Domain.com WHOIS Lookup Tool
One of the most well-known domain name registrars is Domain.com. It enables you to register all TLDs as well as a large number of the most popular country-code TLDs (ccTLDs).
They provide almost all of the features you'd anticipate from a top domain names registrar, such as private registration, domain management, email accounts, simple transfers, and even web hosting.
The WHOIS domain lookup tool is one excellent resource they provide. This will look for any domain name information that is accessible in the public WHOIS database. Go to the Domain.com WHOIS lookup and enter the domain name to use this tool.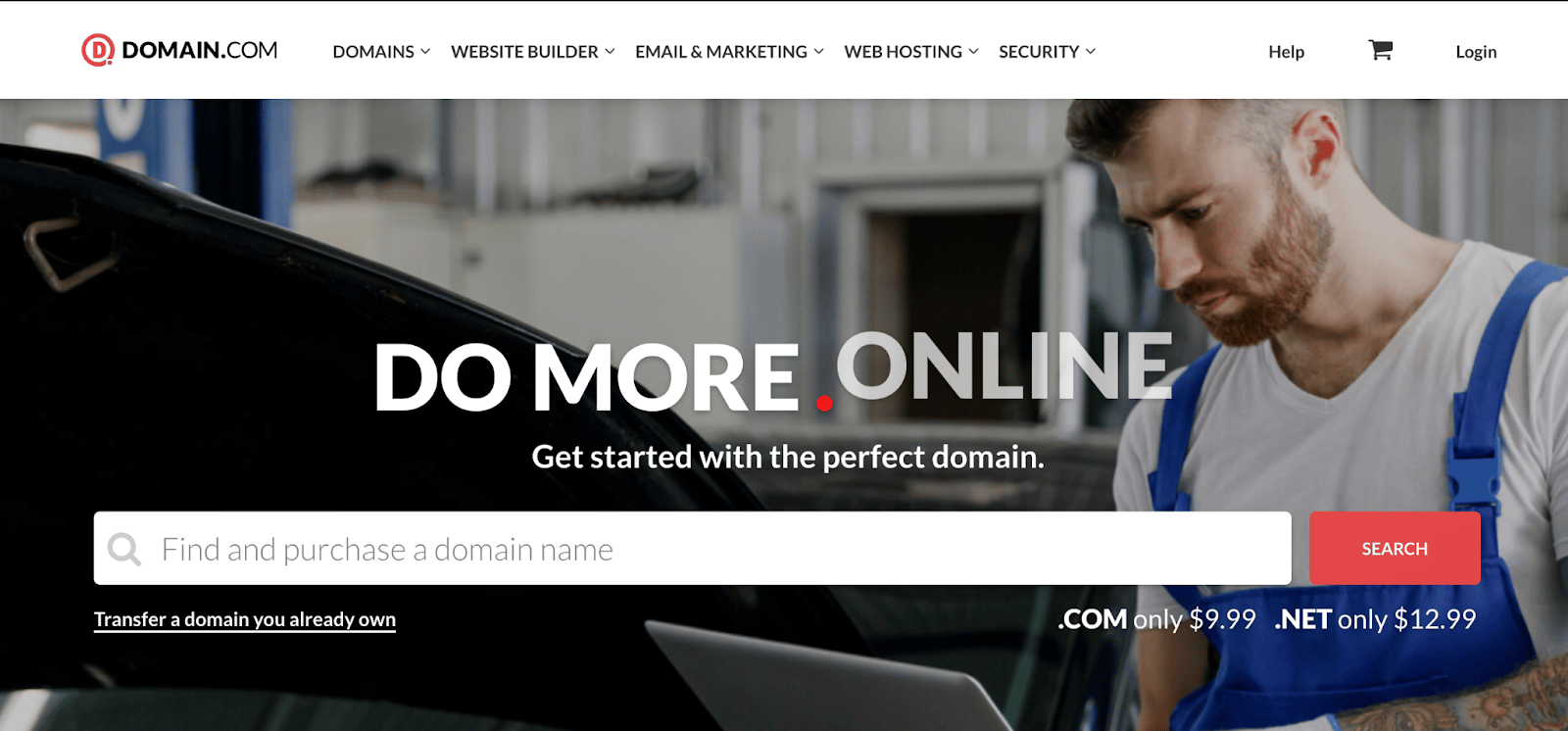 What To Do When Your Preferred Domain Name Is Taken?
What to do next after finding out the preferred domain name is taken by another person or organization? We can't use the same domain name for two websites. Here are 2 solutions you can follow after domain lookup.
Get In Touch With The Domain Owner
You must first contact the domain owner. By following the instructions above, you may be able to locate their contact details, which are frequently presented as a physical mailing address. However, there are several measures you may take to discover the right contact if you wish to reach out using a different method.
Google searches are the best place to start. Just type the person's name into Google to see what results there are. You might also type "[name] email address" or "[name] contact information" into a search engine. Check out databases like Hunter if that doesn't produce any results.
Generate New Domain Lookup Ideas
You'll need to come up with some fresh concepts if your talks go poorly and you are unable to obtain domain name ownership. Use the following advice to pick a domain name without having to start from scratch:
Change your top-level domain (TLD): You can check to see if your domain name is accessible at a.co,.org,.shop,.biz, or another TLD in addition to the.com TLD, which is used by many websites.
Include a word in the domain name: Your domain name would benefit greatly from the addition of words like "shop" and "purchase." For instance, if shoes.com is unavailable, try shopshoes.com or buyshoes.com.
Consult a domain name generator for assistance: Use free domain name generators to get inspiration. You can enter your ideas and keywords to get a list of popular and creative domain names for your company. ​​
Hopefully, this in-depth article will help you with a domain lookup and choosing the most appropriate domain name for your business. which will be both distinctive and less expensive. If you find this blog useful, then subscribe to our blog for more tips and tricks.