Struggling with slow loading speed of your website? Simply using lazy load plugins, you can optimize your site & make it faster! Is it the first time you are hearing about lazy load functionality? Then this article is for you. Find out what is lazy load and which plugins can help you to implement it.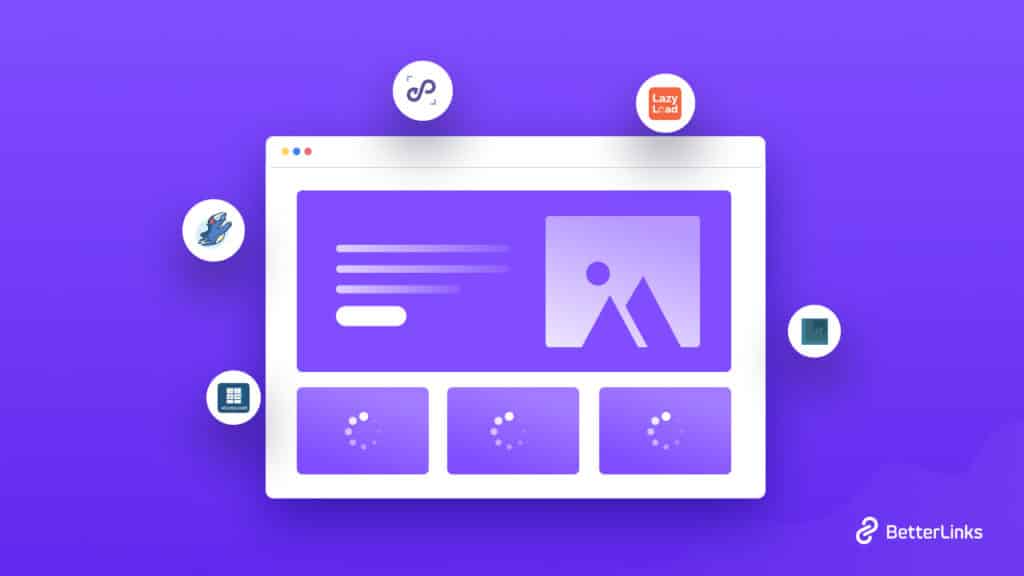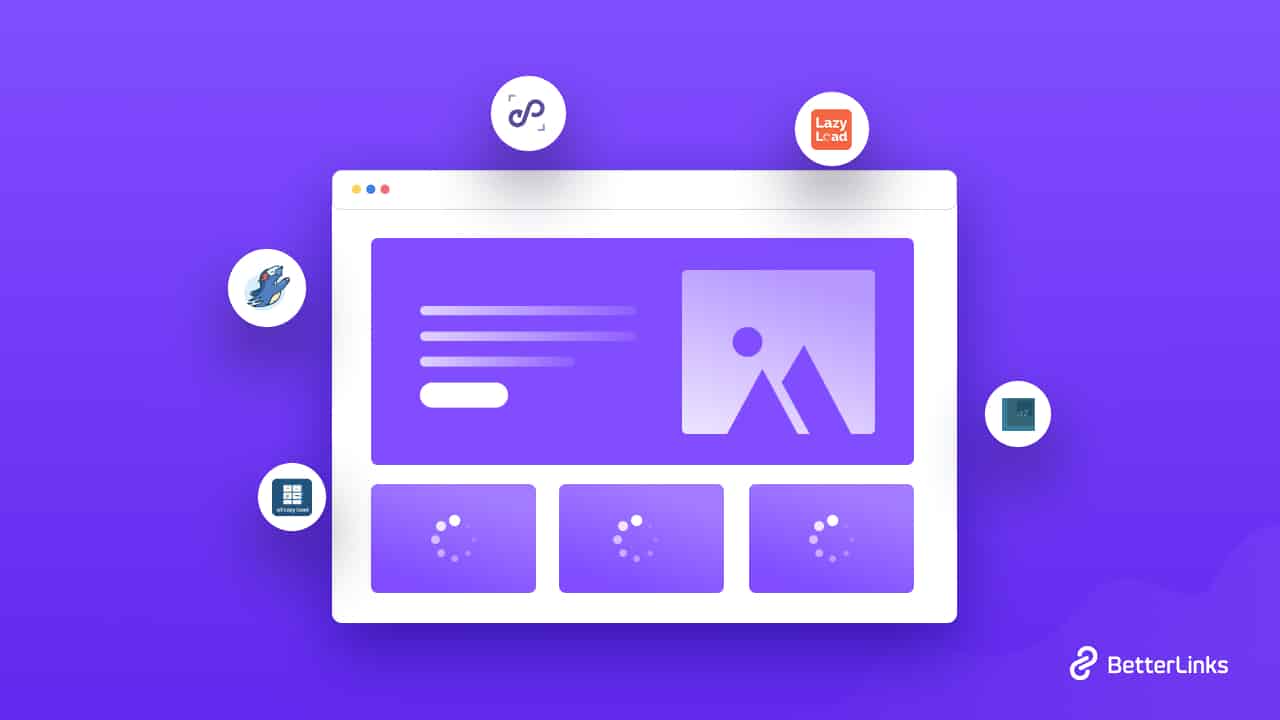 A website does not only contain codes. There are images, videos, texts, and so many things. When any visitor lands on your website, it takes time to load the entire website. When you use rich visual content, text, and functionality, it takes longer to load. Due to this, visitors will see only placeholders without content. And it's alarming for every website owner.
What Is Lazy Loading?
The notion of the lazy load was developed to address the issue with the website's lengthy loading times! The optimization technique is lazy loading which delays the rendering and loading of content that appears below the fold while the visible content is being loaded. This means that only when the user's browser is open do, photos begin to load, elsewhere remain unloaded or blurry. Ajax is used for lazy loading.
Let's say your WordPress website's home page has many images and other features. Only a few of the top photos will load instantly in a lazy load, with the remaining images loading as the user scrolls down the page. The user experience is enhanced due to the much shorter loading time for pages.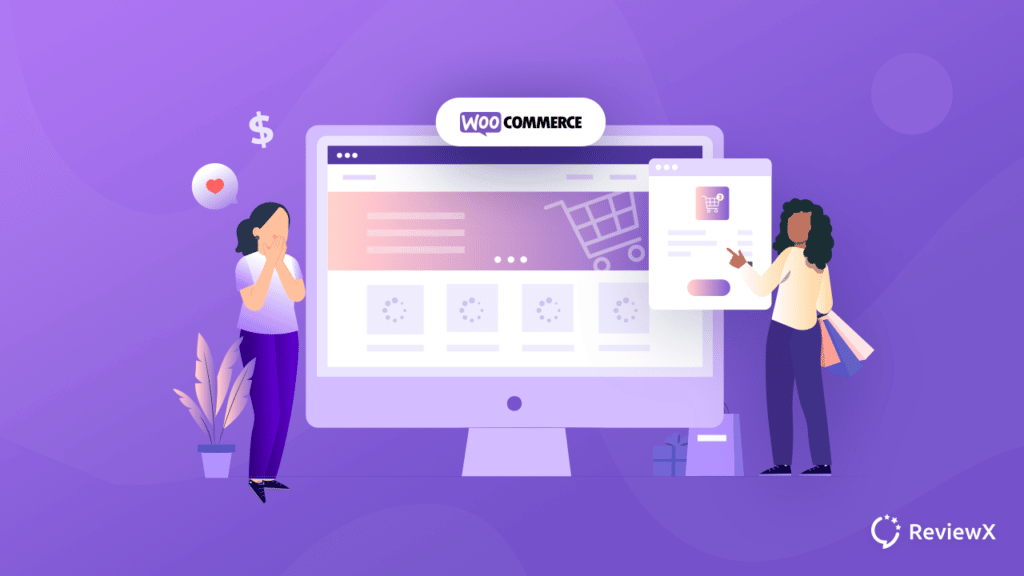 When working with many items, the default configuration may lead to performance issues because the plugin searches and retrieves all matched content from the database. When trying to load the table, this can cause the page to load more slowly and, in the case of large product databases, a website crash, server problem, or database error. You can utilize lazy load plugins in WordPress to eliminate speed problems in such cases.
Why Must You Have a Lazy Load Plugin For WordPress?
Lazy loading has so many positive effects on SEO. Here are the main advantages of slow loading.
Improves Website Page Performance
Your audience can access your site quickly thanks to the lazy load strategy, which conserves bandwidth while still enabling consumers to see your data. If you place the stuff people want at the top of your page, you'll save bandwidth on the rest. Retaining visitors to your website is a straightforward strategy. By merely loading it when they need it, you make it simpler for them to get crucial information.
Delaying the other images on a page reduces storage requirements and avoids unnecessary code execution. If your website loads pages quickly, your page loading speed will increase. Faster load speeds are advantageous for SEO. Increasing the effectiveness of your multiple SEO strategies would be simpler if your website was faster. It's also free and will help you attract users from both natural and sponsored search results.
Make The WordPress Faster
The users' ability to quickly access your content is the biggest benefit of lazy load plugins. It takes longer when you attempt to load your entire page all at once. Leads may be lost if your information takes too long to load. They can scroll down your webpage to view the remaining content. By synchronizing your audience's access to material, you may increase their engagement. They are free to read your content at their own pace and load the remaining pages as they browse your website. In addition to lowering your website's bandwidth, it enables you to deliver site content precisely when your audience requests it.
Keeps Visitors On Your Site Longer
Users will spend more time on a fast site because they can get more information there. Because they stayed on your page longer, visitors will learn more about your business. Keeping consumers is essential if you want to expand your business. Visitors are more likely to stay on your website if it loads quickly.
Lazy loading will enable quick and simple access for your audience. Users will be less inclined to leave your website and reduce the bounce rate. They'll study your information and research your business when they have the time. This is essential to helping you get long-term conversions. Visitors staying on your website for a while become more familiar with your brand.
It Helps You Maximize Your Resources
Saving time and money is possible with lazy loading. Because you don't have to load the entire page every time someone views it, you save bandwidth and data, and the browser works less hard. This increases the number of people who visit your website and helps you conserve resources. It enables you to alter the quantity of information on your website depending on how much information your visitors need. When visitors arrive at your website, some may scan the top-level information while others will delve deeper. You consume fewer resources when you load your website.
3 Checklists To Choose Your WordPress Lazy Loading Plugin
Time to look at the checklist to help you choose the best WordPress lazy load plugin. Obviously in the checklist, the first thing should check out the features that you need in your lazy load plugin. Then there are these three things you should always choose before selecting a lazy load plugin. Let's check them out.
How Much Space Does It Occupy On Website?
As you have already acknowledged the demerits of a slow loading speed due to heavy websites. Getting a new plugin that wastes space is not a good idea to get rid of the problem. So while picking the best lazy load plugin for your website, check the plugin file size. You should always go for the lightweight lazy load plugin.
Is Any Coding Required?
While you have no experience in coding, going for lazy load plugins that cost custom coding is not a good choice. So, before picking the lazy load plugin, make sure you have checked the features and functionality that this plugin will offer you. This will help you to save huge for the future.
Is The Plugin Dependent On Any Third Parties?
Sometimes you will come across plugins that will require third parties to run. These kinds of lazy load plugins contain malware or malicious software. There is no confirmation of privacy security at these kinds of times. Thus a loss can occur to your website for not choosing the best lazy load plugins. So, you should keep these basic points in mind.
5 Best Lazy Load Plugins For WordPress You Can Check Out
We know all the amazing benefits of having a lazy load plugin for WordPress. Now, let's look at our hand-picked, best lazy load plugins that will help you make your website faster.
A3 Lazy Load
For websites that employ a lot of media, the A3 Lay Load plugin is an excellent option because it includes the most well-known WordPress plugin made for lazy loading. It is easy to set up and use, first and foremost. In contrast to other plugins, the A3 Lazy Load is more conducive to mobile use. Using this plugin, you may quickly incorporate slow-loading e-commerce sites into your website.
Both the WordPress lazy load plugins and other complex plugins are compatible with this one. This plugin is straightforward to set up compared to other plugins. You can choose how and when a component is visible based on your preferences. This article, page, thumbnail, and widget plugin are excellent.
Lazy Load By WP Rocket
It's one of many freely downloadable WordPress lazy load plugins. Thumbnails, avatars, background images, text, iframes (which can be substituted with a thumbnail image), and anything else that might make your site take longer to load are all handled by this lazy load plugin, Lazy Load By WP Rocket.
The lazy load plugin decreases the number of HTTP requests made, hastening a website's loading. To stay up with other sophisticated plugins, Lazy Load by WP Rocket frequently updates its functionality. a script smaller than 10KB in size does not contain a JavaScript library, such as jQuery.
Smush Lazy Load Plugin
Smush lazy load plugin is well recognized for its image optimization features, and for a good reason: it contains all the tools necessary to prevent images from causing page load times to increase, including compression, resizing, and lazy loading. Smush enables you to reduce the size of your website's picture files without affecting its speed or functionality.
It takes only a few clicks to enable the Smush plugin. Once activated, you may optimize each image individually or in bulk (up to 50 images at once). Combining this plugin with other well-liked plugins and WordPress themes keeps your site optimized and draw visitors. The best part is that you may access the page without paying for Smush's premium edition.
Lazy Loader
Lazy Loader is a lightweight lazy sizes script used by this lazy loading plugin, which handles pictures, iFrames, video, and audio elements. It is also possible to lazy load background pictures, scripts, and styles manually modifying the markup.
Apply Lazy Load In Embedded Content With EmbedPress
There are other types of content on your site besides the videos and photographs you've submitted. With the aid of the most widely used embedding plugin, EmbedPress, you can immediately enable lazy loading for things like embedded photos, videos, polls, reviews, and more. You may apply lazy loading to movies that are embedded by URL and directly retrieve videos from 150+ sources, including YouTube, Vimeo, GIFs, Imgur, SmugMug, and more, thanks to this spectacular PRO feature.
💡 How To Enable Lazy Loading Globally?
Adding lazy load="true" to the shortcode within the product table shortcode or globally on the plugin settings page will allow lazy loading. Here is an example of a shortcode:
[product_table lazy_load="true"]
Now You Have Default Lazy Load In WordPress
Since WordPress 5.8 was released, there is a built-in slow loading feature because it has become popular. You may turn on default lazy-loading in WordPress without knowing any technical details or even comprehending what lazy-loading is. As we already know, it significantly affects millions of websites' functionality and user experience. WordPress has a fantastic chance to pave the way for faster internet by implementing the new loading property. The standard WordPress lazy loading function applies to movies, iFrames, photos, etc.
Get Started With WordPress Lazy Loading
Lazy loading is unquestionably the way to go if you want to improve user engagement and speed on your WordPress website. Simply put, lazy loading causes the images above the fold to load first when someone visits your website, with the remaining images loading after they have been seen. Offscreen visuals are therefore delayed until they are needed. Many websites with plenty of images use this tactic.
Enjoyed this tutorial? If you want to keep yourself updated with useful guidance for your WordPress website, subscribe to our blog.